Adams County Speedway promoters planning changes for 2024 dirt-track season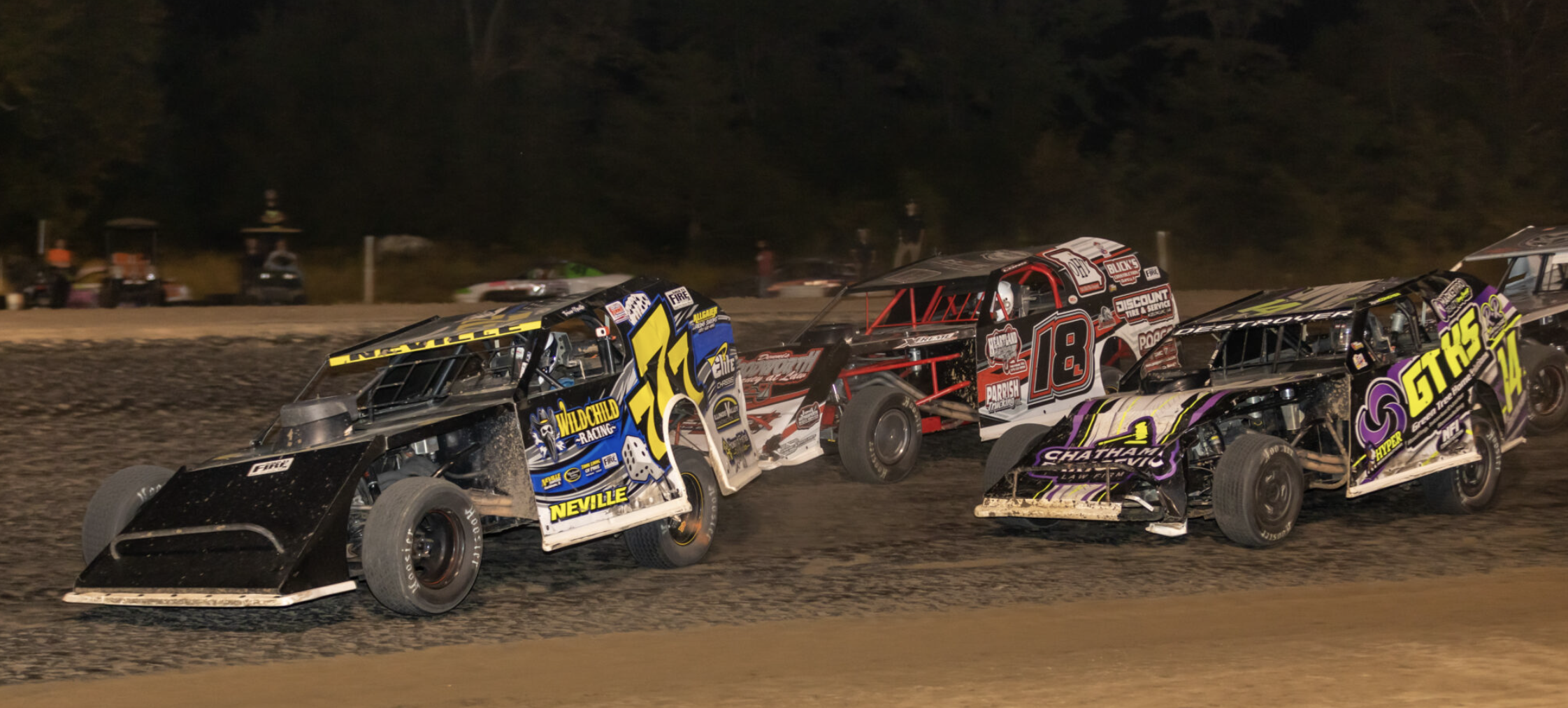 QUINCY — Tammy Lieurance says it is going to be a busy offseason for those involved with the Adams County Speedway.
Tammy and her husband, Jim Lieurance, just finished their second year as co-promoters of the .29-mile dirt track at 8000 Broadway. The second half of that second season was admittedly a rough stretch.
While car counts and competition were excellent, track attendance fell off dramatically, raising some red flags about the future of the facility that dates to 1975.
The Lieurances have assured there will be a 2024 season, but it will likely have a different look than the past two years. That's largely due to an unexpected fall-off in gate receipts the last three months of the just-completed season.
The drop in attendance was the primary reason the Oct. 12 Lucas Oil MLRA late model special was canceled.
"I think a lot of the small crowds from July on were due to a combination of the extremely hot weather we had over the latter part of the summer, plus the overall economy that has affected a lot of families," Tammy Lieurance said. "Taking a family of four or five to any kind of event these days is expensive."
Most of the second-half crowds on Sunday nights were around 500, or slightly less. That's half to a third of what most early season turnouts totaled. Tammy Lieurance said the track needs to average about 800 fans a week to operate comfortably and be able to offer proper payouts to drivers.
The Lieurances insist they remain optimistic about the future of the speedway hope 2023 will be looked back on as a bump in the road and not the beginning of a downward trend.
But they also said some changes will have to be made for the facility to remain a viable entity.
"One of the first things we'll be doing is putting together an offseason panel, made up of those familiar with the (racing industry), plus community leaders and business people," Tammy Lieurance said. "We're also going to be working more closely, starting in the offseason, with more local businesses to step forward with sponsorships and the purchasing of tickets for their employees."
The Lieurances said the 2023 season saw several nights tied to corporate sponsorship that proved successful, and that game plan will not only be continued but strengthened heading into 2024.
"We're going to be starting on a lot of things right away," Tammy Lieurance said.
Jim Lieurance said changes will also be coming to the 2024 schedule.
"We're not going to be opening the season until the first weekend in May," he said. "Most years when you try and open sometime in April you're either rained out or snowed out most of those dates anyway. We're going to schedule practices in April, but official racing won't begin until the first of May."
Since the track reopened in 2022 (following two years of closure tied mostly to the pandemic), only two racing dates in April were able to be held due to inclement weather.
In July and August next season, racing will be on an every-other-Sunday basis in an effort to better combat the heat. The Lieurances said some of those off weeks may be used for concerts or other events at the track. Makeup dates from earlier in the season might also be worked into the schedule. Nothing is cast in stone at the moment, the Lieurances said.
The 2024 season will likely end on Labor Day weekend — as it did for many years.
"I think we've all seen over the years that once September hits the track attendance naturally falls off because of school starting," Jim Lieurance said. "The way we're looking at 2024 is to have season championship night on the Sunday night of Labor Day weekend and call it a season."
In recent years (before and after) the pandemic, the track has been open through September and into early October. Attendance has always fallen off dramatically following Labor Day weekend.
Along with the popular UMP Summer Nationals Hell Tour, Jim Lieurance said at least one (and possibly two) MARS shows will be on next summer's schedule. The Lucas Oil MLRA series is another possibility, but no decision is likely until early 2024.
"If we can't work out a deal for an MLRA show for next year, we may be able to (in 2025)," Jim Lieurance said.
All five weekly classes are expected to return next season — crate late models, modifieds, sport mods, stock cars and 4-Cylinders.
The crate lates, mods and sport mods were solid numbers-wise all season, and the stock cars enjoyed a major rebirth in the second half of the year after struggling since the track reopened in 2022. The 4-Cylinders were probably the biggest 2023 disappointment, averaging 13.27 cars per night (after averaging a track-best 22.15 a year earlier).
Other weekly averages were 17.53 for modifieds, 15.56 for sport mods, 14.50 for late models and 11.06 for stocks.
The season-best car count was 89, reached on both Oct. 1 and May 28. The lowest was 54 on July 30.
Track champions this year were Tommy Elston in crate lates, Austen Becerra in modifieds, Logan Cumby in sport mods, Jake Powers in stock cars and Jeffrey DeLonjay in 4-Cylinders.
Miss Clipping Out Stories to Save for Later?
Click the Purchase Story button below to order a print of this story. We will print it for you on matte photo paper to keep forever.