Adams County wants more non-profit agencies to apply for ARPA funds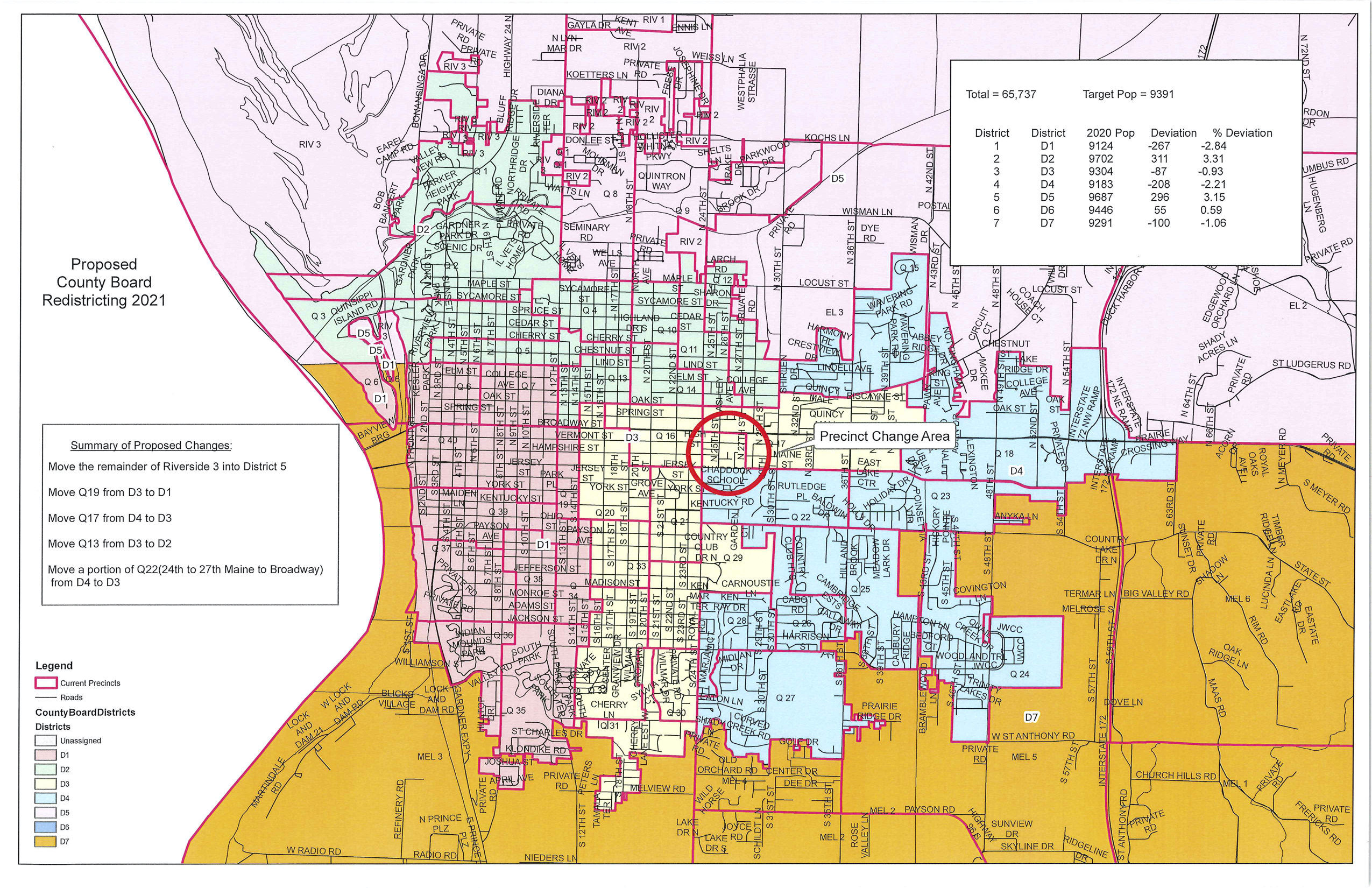 QUINCY — Agencies who haven't turned in an application to receive American Rescue Plan Act funds from Adams County still have a chance to do so.
Bret Austin, chairman of the executive committee, said during Tuesday night's meeting of the Adams County Board that emails were sent to 138 non-profit agencies in Quincy asking if they wanted to apply for the $12.7 million in ARPA funds the county is receiving. Only 26 agencies have replied. Only 10 have properly filled out paperwork and met the guidelines to receive money.
The County Board is paying $20,000 to Bellwether, a veteran-owned Illinois-based operations consulting firm based in Normal, over the next two years to ensure the county follows all of the guidelines and stipulations tied to the ARPA funds.
Austin says applications of the 10 agencies meeting the guidelines and filling out the paperwork will go forward. However, he is encouraging other agencies to apply for the funds.
County Board approves 0.72 percent increase in tax levy
"We had kind of the same thing happen with the business loan relief program that we did around April 2020," Austin said. "People have a lot of things on their plate. We want to make sure every nonprofit gets a chance at that (money).
"It doesn't necessarily mean if they apply that they're approved. It has to be a COVID-related loss, and it can be for events that you didn't get to have. You have to be a 501(c)(3) or a 501(c)(6). You also have to be able to prove that loss through your tax form. At the end of the day, we just felt like the organizations didn't get as much time as they needed. We definitely want to put a priority on making sure they get equal opportunities to apply for funds."
The County Board voted to approve a 0.72 percent increase in the tax levy for Fiscal Year 2021-22. Austin called it a "fairly flat tax." He explained it was helped by the equalized assessed value on properties in Adams County going up 3.35 percent.
"When property values are going up, that's always a good indicator of strength of the economy locally," Austin said.
Reapportionment plan for Adams County addresses eastward population growth
A reapportionment plan for Adams County was approved. County Clerk Ryan Niekamp explained the county's district populations must be evaluated every 10 years. The county districts will remain the same, except Riverside 3 will be absorbed by District 5.
Niekamp also said Districts 1, 2 and 3 will be shifting east to follow the population growth on the east side of Quincy.
"District 4 was the largest district. The districts that have moved east are kind of moving into District 4's territory to lower its population base," Niekamp said. "The number that the committee was trying to hit was about 9,300 or 9,400 citizens per district. If you look at the total number of constituents per district, we came very close to that."
The County Board also voted to support the establishment of the Quincy Riverfront Development Corporation.
Austin explained plans call for the corporation to include a member of the Quincy City Council, the Quincy Park District Board of Commissioners and the Adams County Board. Each group also would designate one person. The corpotation would select three other at-large representatives.
The riverfront area was designated from Kentucky Street to the south to Spring Street to the north, and from Third Street to the riverfront.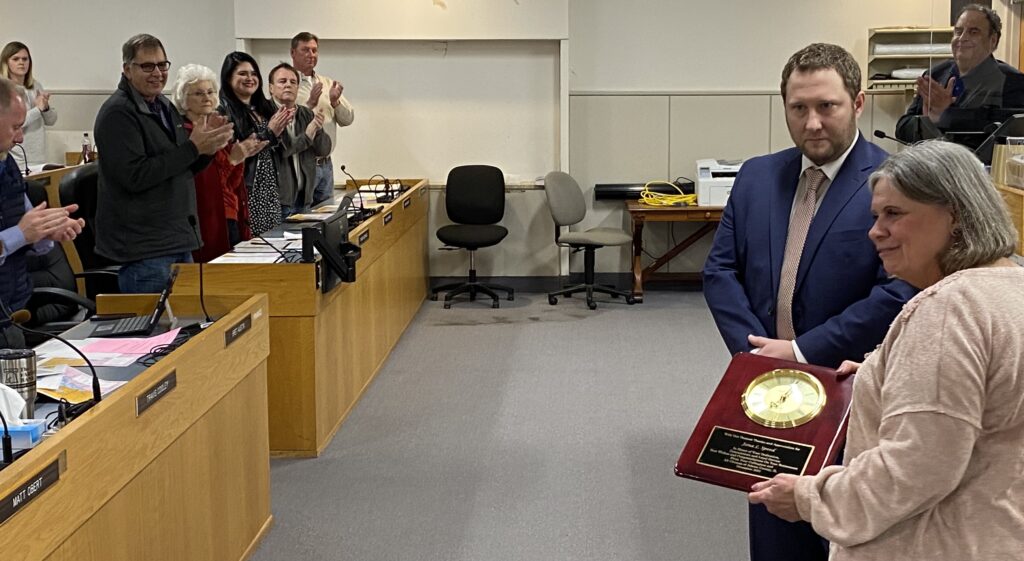 The County Board also voted to:
Reappoint Georgene Zimmerman as the supervisor of assessments for Adams County for a four-year term.
Reappoint Robert Shafer to the Adams County Sheriff's Office Merit Commission to a six-year term from 2022-28.
Ratain Wipfli, a Wausau, Wis.-based accounting firm, as the county's and circuit clerk's auditing firm.
Reappont Richard Kestner as a trustee to the Camp PointFire Protection District Board.
Approve the state's attorney's appellate prosecutor fund for instances when special prosecutors are needed when members of the state's attorney's office are busy.
Approve a revision of the Adams County Code regarding the mental health board that brings the code up to date.
Approved spending $2.5 million in county motor fuel tax funds to maintain highways in Adams County in 2022. A list of funds to be spent on each highway has not yet been determined.
Adams County Deputy Treasurer Jana Speed was recognized at the beginning of Tuesday's meeting. She is retiring after 47 years with the County Treasurer's Office. Adams County Treasurer Bryden Cory presented Speed with a clock as a gift.
"Who knew when I started here when I was 19 years old that I would be retiring as a senior citizen?" Speed said.
Miss Clipping Out Stories to Save for Later?
Click the Purchase Story button below to order a print of this story. We will print it for you on matte photo paper to keep forever.