After 26 months in jail, Quincy man charged with murder learns his trial must be delayed for another change in attorney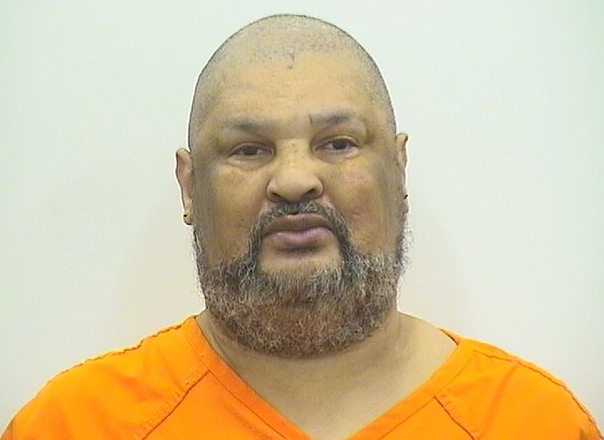 QUINCY — The trial of Quincy man, who has been in the Adams County Jail for nearly 26 months facing three counts of first-degree murder, was delayed yet again Wednesday afternoon in Adams County Circuit Court.
John Citro with the Adams County Public Defender's office informed Judge Robert Adrian of a potential conflict of interest by representing Carlos Williams. Adrian agreed and removed Citro from the case. Citro's conflict was not disclosed during Wednesday's hearing.
Vanessa Pratt was entered as counsel for Williams. She is a 2017 graduate of the University of Illinois-Springfield and was hired by the public defender's office on a full-time basis last March.
"Miss Pratt is a fine attorney," Adrian said. "But she does not have the experience at this point to solely represent Mr. Williams in this type of a case."
Adrian asked if any attorneys in the public defender's office did not have a potential conflict with Williams. Pratt said there were none.
The seven attorneys in the public defender's office are Citro, Vanessa Pratt, Chris Pratt, Todd Nelson, Babs Brennan, Shelby Hoiness and Kent Dean.
With no other options from the public defender's office, Adrian said the court would seek private counsel for Williams. The person chosen to defend Williams could then determine if Vanessa Pratt would remain as part of the defense team.
The case was continued to 1:30 p.m. Jan. 12.
Williams, 57, is accused of killing Orlando Smith, 20, by strangulation between May 27-30, 2019. Smith's body was found May 30, 2019, in the 200 block of Koch's Lane.
Williams was arrested Nov. 19, 2019, when he appeared in court in an unrelated case. He since has remained in the Adams County Jail.
Chris Pratt was entered as Williams' attorney on Nov. 21, 2019. A jury trial was set for March 9, 2020, then was pushed back to June 8, 2020, and again to Dec. 7, 2020. The case was then stricken from the December jury docket, and on Feb. 17, 2021, Chris Pratt was allowed to withdraw as Williams' attorney.
Six days later, Citro was named as Williams' attorney.
A jury trial was finally set for Oct. 12, 2021, but on Sept. 15, 2021, the case was continued until Jan. 10, 2022 for a jury trial. However, Citro requested yet another continuance during a pre-trial meeting on Monday.
He continues to be held in the Adams County Jail on $5 million bond.
One of the rights an accused person has under the Sixth Amendment of the Constitution is the "right to a speedy and public trial." The amendment does not define exactly how long "speedy" is. Shutdowns of the Illinois court system because of the COVID-19 pandemic forced any time limits to be paused. However, as of Oct. 1, those pauses have been lifted.
The Illinois speedy trial law says a trial must be conducted within 120 days for defendants in custody. If a person is out on bond, a trial must be conducted within 160 days. The state also has a compulsory joinder law that also protects a person's right to a speedy trial. If a defendant faces multiple charges from the same arrest, prosecutors must bring those charges in one single prosecution act.
The COVID-19 pandemic pause has created a massive statewide backlog of criminal cases, as well as many people sitting in jail and placed on pretrial electronic monitoring while they wait for their day in court.
Miss Clipping Out Stories to Save for Later?
Click the Purchase Story button below to order a print of this story. We will print it for you on matte photo paper to keep forever.