After urging from 1st Ward alderman, City Council votes to sell two properties for $3,550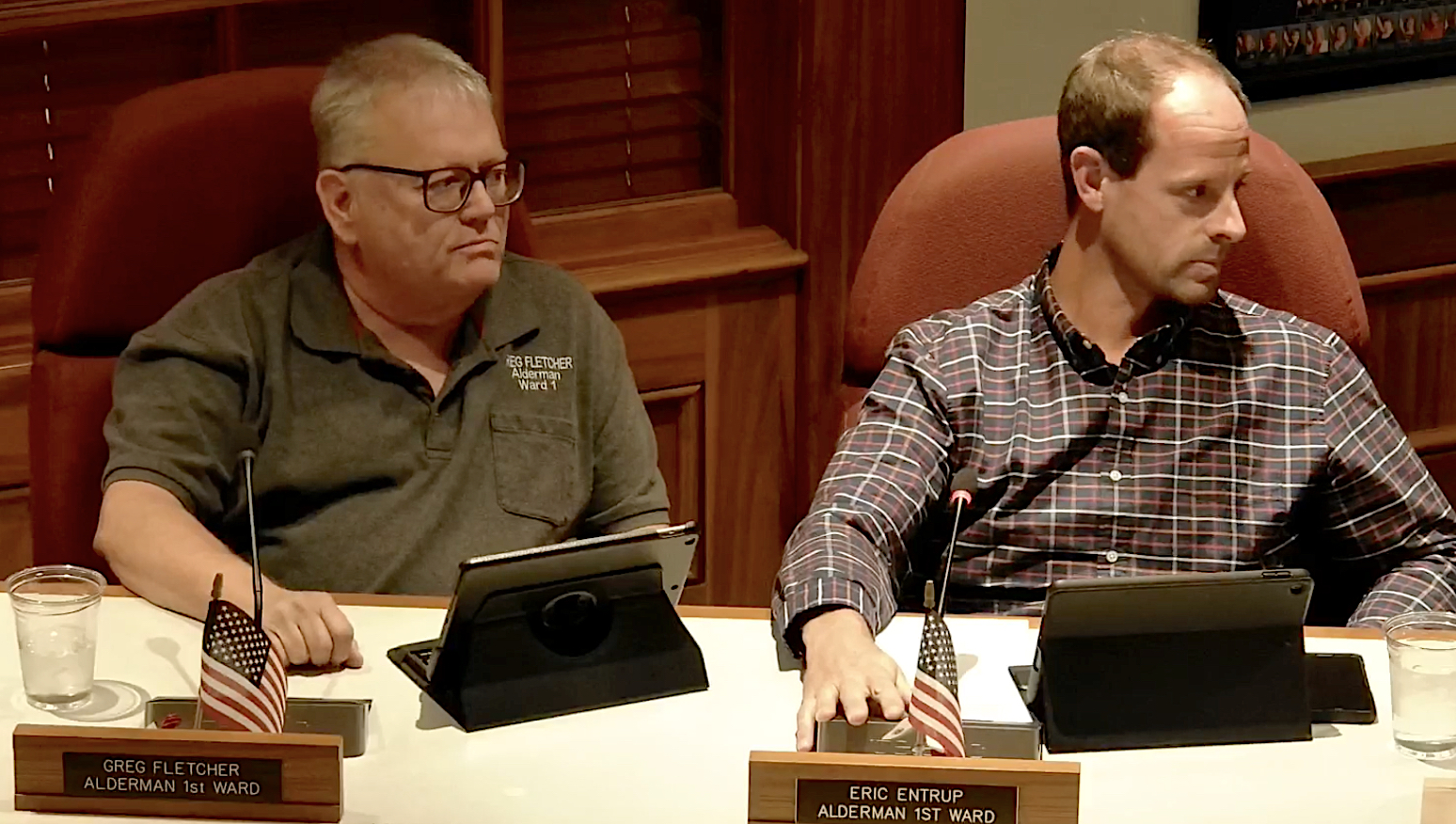 QUINCY — The sale of two non-essential properties for a combined total of $3,550 in the 1st Ward was unanimously approved during Monday's Quincy City Council meeting — two weeks after aldermen failed to pass the same resolution.
Aldermen voted to sell 311 Cherry for $550 to Drake Willing and 1328 N. Third for $3,000 to Michael Clifford. Aldermen voted 9-5 in favor of the sale during the Oct. 31 City Council meeting, but Corporation Counsel Lonnie Dunn clarified the sale of property requires a three-fourths vote of the City Council.
The city advertised for sale vacant lots by the city in August. The ad stated, "A redevelopment plan must stipulate that all redevelopment work will be completed within two years from the date of closing."
Willing said in his offer letter he planned to build a "shouse" — a shop and a house with two beds and a bath. However, City Planner Chuck Bevelheimer wrote in an Oct. 27 memo to aldermen that he spoke with Willing, who said he was not interested in building a structure within two years of closing.
When the resolution was discussed Monday, Greg Fletcher (R-1) said the lot at 311 Cherry is only 27 feet wide.
"Not every lot will be subject (to redevelopment), because you just can't do it on every lot," he said. "(Willing) will attach (the lot) to his existing lot. Maybe down the road he'll build something, but we (Fletcher and fellow 1st Ward alderman Eric Entrup) believe this is the best fit for this. I would like to ask my colleagues to vote yes."
Jake Reed (R-6), who voted against the resolution two weeks earlier, said Willing called every alderman who voted no and explained his plans.
"That was really helpful to me to find that out that he owned the properties right by there," Reed said. "It seemed like an obvious fit."
Reed also said he made a mistake two weeks earlier.
"My vote was a bad vote, and I apologize toward Ward 1," he said. "At least for me, it's a good standard that if property is being sold in a ward, and if those aldermen agree with that and want that to go, obviously they know their ward a lot better than anyone here does. Obviously you guys were for it, so I apologize to you guys for kind of going against that. For me, it's a standard that I want to hold by in the future going forward."
"Thank you very much," Fletcher said to Reed.
Fletcher then asked for aldermen to support the sale of the North Third property to Clifford, who owns the adjoining property.
"We're not really sure what his plans are," he said. "He did not want to commit to anything immediately, but I think in the long haul, it would be a good fit for the city."
Mayor Mike Troup told aldermen the North Third lot was much bigger, and he thought something could be built on it. He said he learned from the Planning and Development Department that a second bid had been made.
"It came in after the due date," Fletcher said.
"So that part of the advertised bid, you want to ignore?" Troup said.
"If that second bid came in after the due date, then it's null and void," Fletcher said.
An ordinance annexing six parcels contiguous to the corporate city limits from south of Columbus Road to Wismann Lane and six parcels contiguous to the corporate city limits from north of State to a half-mile south of Harrison was tabled indefinitely.
Aldermen sent several petitions to the Plan Committee, which will review requests for:
An automobile sales business at 1205 N. 12th.
The rezoning of three parcels of land along Ellington Road between 24th and 36th Street to allow for the construction of a United Alloy facility.
Subdividing property at 4704 Wismann Lane from one lot into eight lots.
The construction of a two-family residential dwelling (duplex) and an oversized garage at 1736 Adams.
A special permit to operate a night club at 601-603 Hampshire.
In other action, alderman also:
Gave the Quincy Service League permission to conduct a raffle from Nov. 17-19.
Approved the reappointment of Angela Caldwell to a three-year term on the Human Rights Commission.
Heard a proclamation from Troup declaring Nov. 12-18 as "National Apprenticeship Week." 
Approved the purchase of four Motorola APX 8500 radios and accessories from Motorola Solutions in Schaumburg for $27,441.28.
Approved sending firefighters Adrian Howe and Cain Miles to the Fall 2023 Basic Firefighter Academy at a cost of $19,503, which includes tuition, lodging and meals.
Approved the low bid from Rees Construction for $140,735 for sewer replacement near the intersection of 24th and Broadway.
Authorizing the acceptance a $3.39 million state grant for Quincy Transit Lines operating expenses. QTL also will receive a federal grant for $693,291.
Approved an ordinance amending the 2023-24 Fiscal Year budget to increase Washington Theater funds by $12,100 and increase the bridge lighting fund by $19,438.
Miss Clipping Out Stories to Save for Later?
Click the Purchase Story button below to order a print of this story. We will print it for you on matte photo paper to keep forever.