Alderman or alderperson? City Council debates which term should be used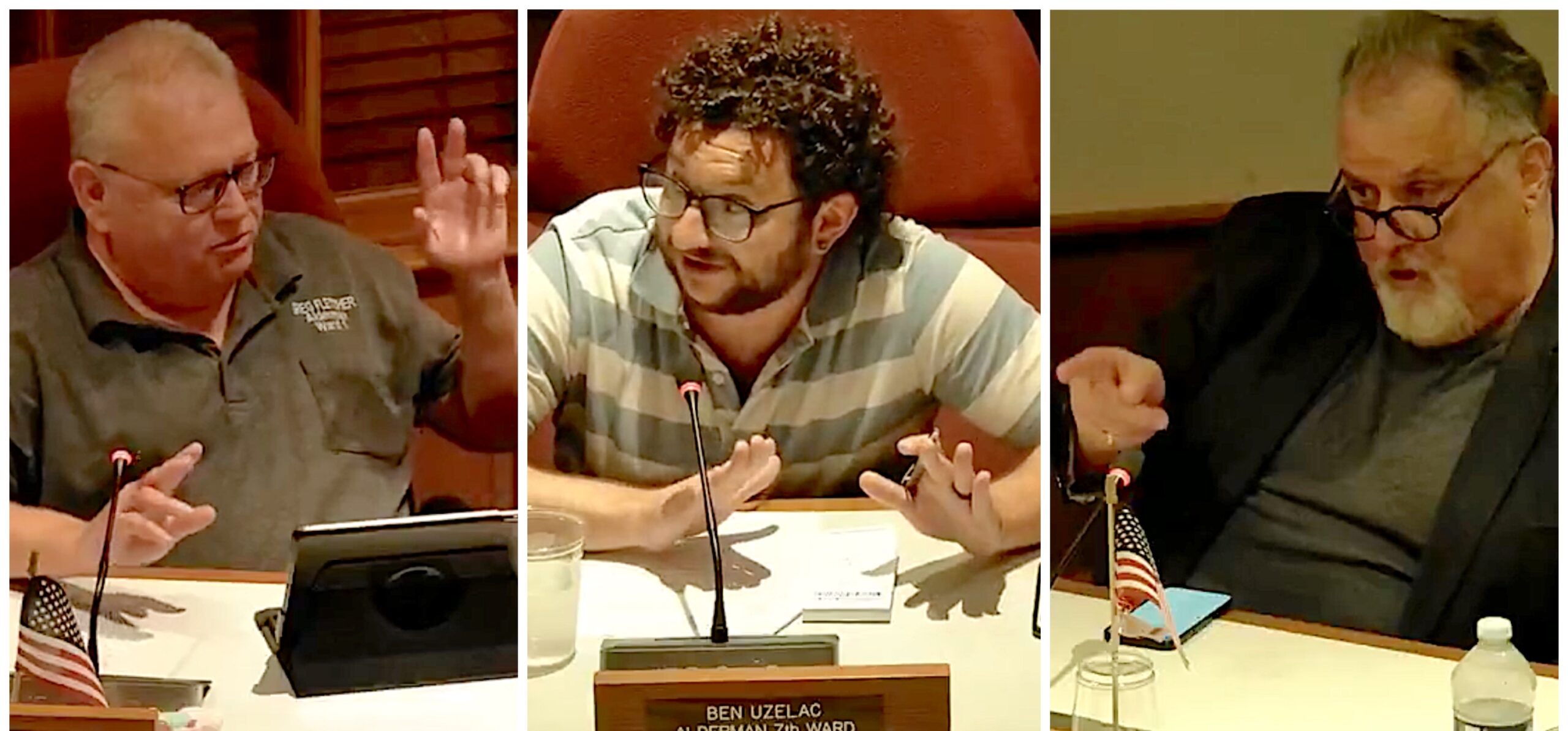 QUINCY — A debate about the use of the word "alderperson" punctuated the end of Monday's Quincy City Council meeting.
Greg Fletcher (R-1) asked Dunn why he is being referred to "Alderperson" Fletcher at times during recent meetings.
"Can you enlighten me where this 'alderperson' crap is coming from?" he said. "I was elected two years ago as an alderman. My certificate on the wall at home says alderman. My ballot said alderman. I'm not an alder-it. I'm not an alderperson. I'm an alderman, and I want to make a very formal complaint and protest this."
Dunn explained that state statute requires, as far as written in code and minutes compiled by city employees, that Fletcher and others be referred to as an alderperson.
"But if you want to be called alderman, you can be called an alderman," Dunn said.
After hearing a few snickers in the City Council chambers to Dunn's response, Fletcher said, "I want this council to know I want to be called an alderman … and it ain't very funny. I think I've got some constituents here who feel the same way."
Mike Farha (R-4) was in Fletcher's corner.
"There are two genders and one that's a technical category that is one of God's little mysteries," Farha said. "I'm a he, and I'm a him. I'm not a her, and I'm not an It. I don't go into female bathrooms. I don't care what the state of Illinois has to say. We're basically becoming a communist state. … I just resent it. I resent a Supreme Court justice who can't tell us what a woman is. I know what a woman is. Thank God. … This is the kind of thing that collapses societies."
City Clerk Laura Oakman said she's "trying to do the right thing."
"I hate for Al … Al … derman Fletcher for being upset about that," she said. "It's hard to do the right thing because there's a lot of changes going on."
Ben Uzelac (D-7) said he believes the use of the word "alderperson" is merely a simplification.
"I am not sure where we decided that the word 'person' indicates your gender identity," he said. "This is a difficult concept for a lot of people, and none of us here know enough about how other people feel. But for me, the word 'alderperson' is gender neutral. I don't think it has anything to do with male or female or any other gender."
In other action, aldermen:
Approved a petition for Quincy Country Club, 2410 State, to have a fireworks display on Jan. 31.
Approved a petition for the Good Samaritan Home Foundation to conduct a raffle from Aug. 15 to Sept. 9.
Approved a petition from The District to hold "The Knapheide Community Concert" at 6:30 p.m. Sept. 22 in Washington Park. The concert, originally scheduled to take place in conjunction with the Mid-Summer Arts Faire in June, was cancelled due to inclement weather.
Approved a petition for Blessed Sacrament Parish, 1119 S. Seventh, to hold "Septemberfest" from 5-11 p.m. Sept. 9.
Approved a petition for the Rotary Club to hold "Oktoberfest" beginning at noon on Saturday, Sept. 30.
Approved Troup's appointment of Holtschlag to the Quincy Next Development Commission effective immediately.
Approved a resolution for the Quincy Police Department to apply for a Justice Assistance Grant for $20,505. QPD and the Adams County Sheriff's Department will apply jointly, with QPD serving as the grant administrator.
Miss Clipping Out Stories to Save for Later?
Click the Purchase Story button below to order a print of this story. We will print it for you on matte photo paper to keep forever.