Aldermen vote to give $250,000 more to Q-WRAP; Troup extols program's virtues, but native Quincyans ask, 'What's in it for me?'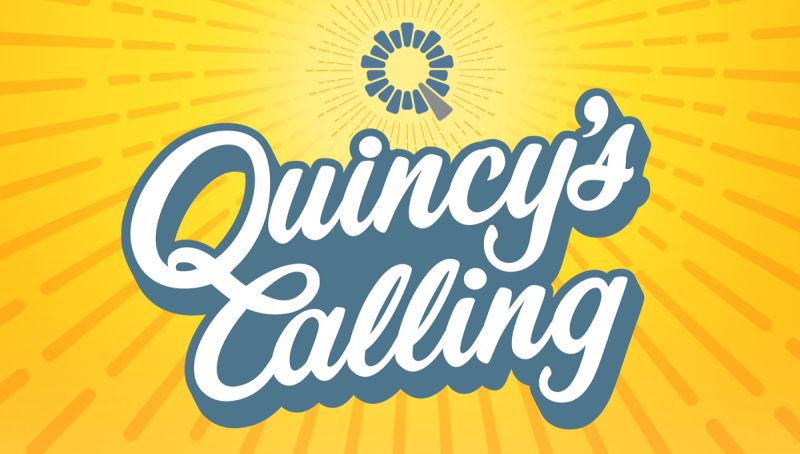 QUINCY — Aldermen voted Monday night to authorize another $250,000 for the Quincy Workforce Relocation Assistance Program (Q-WRAP), but it was clear some aldermen aren't convinced of the program's effectiveness.
The program aims to incentivize out-of-town employees to move to Quincy by offering $5,000 in property tax relief for those buying a house or $3,500 in lease assistance for those renting or leasing a property for one full year. The money authorized during Monday night's City Council meeting will come from the city's Economic Growth Fund.
Aldermen approved in March 2021 a three-year, $625,000 marketing plan with North Star Place Branding and Marketing from Jacksonville, Fla., to develop a strategic marketing plan to recruit Quincy natives and newcomers to the city. The Great River Economic Development Foundation, which uses the Q-WRAP money as part of its "Quincy's Calling" recruitment campaign, reports it has received 62 qualified Q-WRAP applications from 17 states in the program's first eight months.
"We think it's a very good program," said Chuck Bevelheimer, director of planning and development. "Not too many communities are using an incentive like this to attract people to their community. Quite a few people have looked at that and said that they ought to be thinking about the same thing. … This is a very significant tool that's working well."
Quincy Mayor Mike Troup said at least one more person is coming to Quincy with each of the 62 new employees. He added that many local businesses have benefited.
"We have great employers with great compensation packages," Troup said. "(Q-WRAP) takes away some additional burden from the families trying to relocate. It's something that works. If we didn't have this … I don't know, but nobody's come up with any better idea or a solid alternative investment. I really like this and see the benefit."
Richie Reis, D-6, then offered a comment.
"I like this program, but just in the general public, people have lived here for years," he said. "They want to know what Quincy's going to do for them."
Troup immediately responded, saying the answer was "really easy."
"You have your major industries that have 1,000 full-time primary wage jobs open, and we have less than three percent unemployment," he said. "We don't have the people living in this community or close by who have the skills or the ability to fill these positions. We have to attract people to come here and do that.
"We're doing something to keep these employers in Quincy. Titan Wheel's got operations all over the globe. Knapheide has done operations in multiple states all over this country. Blessing (Hospital), they're a little bit more stuck with healthcare, but Quincy is not the only place where they operate. If we don't do things to help keep our industry here now so they can look forward to more growth, I don't want to repeat (what happened with) the Motorola facility (which closed in the mid-70s)."
Eric Entrup, R-1, said the purpose of Q-WRAP was to eventually reduce the tax burden of every person in Quincy. Greg Fletcher, R-1, asked if local employers should "kick in some money" to the program. Troup replied that companies have "upfront" costs with training and relocation before they get a week's worth out of a new employee.
Jeff Bergman, R-2, wanted to reassure the public that aldermen are hearing their concerns about Q-WRAP.
"There's a large number of the public voicing … the underlying frustration, 'I've been here my whole life. I've been here X amount of years. What's in it for me?'" Bergman said. "Trust me. Your voices are heard. Your questions are heard.
"I didn't support the food and beverage tax in the first place. I didn't vote for (Q-WRAP) the first time. I'm not going to vote on it again this time. All the points and all the statements made are valid, and at the end of the day, this is a benefit for the community going forward. I also do hear the voices and the frustrations of people who aren't too sure about the idea of paying someone to move here when I've lived here my whole life."
The resolution passed 9-4, with Bergman, Reis, Fletcher and Tony Sassen, R-4, voting against the proposal. Mike Farha, R-4, was absent.
Miss Clipping Out Stories to Save for Later?
Click the Purchase Story button below to order a print of this story. We will print it for you on matte photo paper to keep forever.