Aldermen approve $12.97 million grant for final phase of airport runway reconstruction project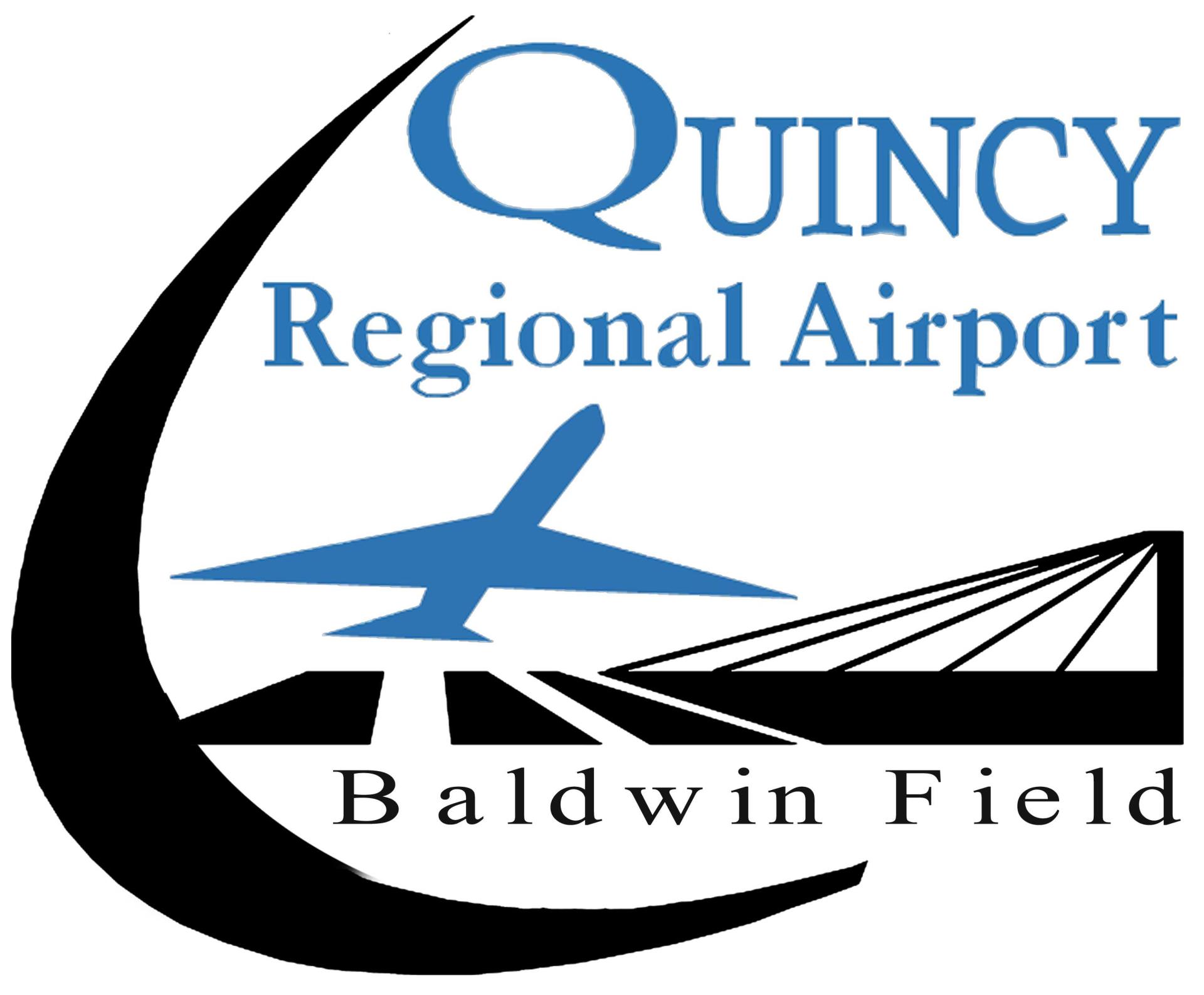 QUINCY — The Quincy City Council voted to execute a grant agreement with the Federal Aviation Administration and the Illinois Department of Transportation for $12,971,382 as part of fourth phase of Quincy Regional Airport's runway reconstruction project.
U.S. Senators Tammy Duckworth (D-IL) and Dick Durbin (D-IL) announced last week that $14.2 million in federal funding was awarded to the airport from the FAA's Airport Improvement Program. Alderman Dave Bauer (D-2), chair of the city's Aeronautics Committee, said the figure the City Council agreed upon was lower because a $12.533 million bid for the project from Illinois Valley Paving in Springfield came in significantly under the engineer's estimate.
Aldermen unanimously voted to approve the resolution, with Mike Farha (R-4) absent.
Mike Rein (R-5) asked the only question before the vote, looking to his left at Jack Holtschlag (D-7), owner of a concrete company.
"I want to ask the expert, the concrete man down there," Rein said. "Does this (runway) have like sprinkles of gold in it?"
After eliciting laughter from the crowd, Rein sighed and said, "Twelve million."
Holtschlag didn't reply, but he did smile.
The FAA's Airport Improvement Program is funding 95 percent of the project, with the Illinois Department of Transportation and the City of Quincy each funding 2.5 percent. The city will provide $341,352 for the project.
These funds are being used for the last phase of the $35 million project, which removed one airport runway and reconstructed or rehabilitated two other runways. The first groundbreaking for the project was in May 2021. The last phase is expected to start in spring 2024.
"The runway reconstruction project at Quincy Regional Airport will enhance safety and promote economic growth," Durbin said in a press release last week. "By improving our airport's infrastructure, we are laying the foundation to increased connectivity, attracting new businesses and driving tourism to our communities."
Airport Director Chuck Miller said the final phase calls for raising one end of the 4/22 runway by more than 4½ feet.
"This means (the airport) will be safer," Miller said. "An airplane on the one end of the runway can see traffic on the other end, and hopefully avoid an accident like what happened many years ago."
Miller expects reconstruction to begin in May 2024 and conclude by October 2024.
"There will be a whole lot of prep stuff that goes on this summer, (such as) arranging different parking areas for equipment, for training some of the people for the work that's going to be done," he said. "A lot of the prep stuff, especially on the logistics side. The airport lighting right now and wiring that will be replaced as part of the project is a long-term lead at the moment.
"Hopefully the average customer will never know (about the project), but they'll be a lot safer than they are today."
Aldermen also voted to accept another bid from United Contractors Midwest for $122,352 to widen an apron taxiway to 45 feet to safely accommodate larger planes.
"Right now, the taxiway that we're looking at is an absolute minimum standard," Miller said. "Part of the problem is for the airplanes that we've got in and out of that hangar. (The narrow runway) doesn't give them any margin for error. There's about three feet on each side, between the wheel and the edge of the taxiway. If it's icy out there at all, bad things can happen."
Aldermen voted to approve three appointments by Mayor Mike Troup:
Greg Fletcher (R-1) to the Plan Commission.
Brian Durante to the Washington Theatre Redevelopment Commission for a two-year term ending April 30, 2025.
Former alderman John Mast to serve a three-year term expiring April 30, 2026, on the Sister City Commission.
Aldermen also unanimously approved 15 resolutions and one ordinance. They also approved by an 8-6 vote to approve an $11,274 invoice for collective bargaining and arbitration legal expenses from April 5-29 from Ancel Glink, P.C., of Chicago. Voting against paying the invoice were Fletcher, Bauer, Jeff Bergman (R-2), Kelly Mays (R-3), Tony Sassen (R-4), Rein and Richie Reis (D-6). Troup voted in favor of the resolution to provide the eighth vote.
The Police Benevolent and Protective Association Labor Unit 12 represents officers and supervisors who have worked without a contract since April 2021. The group has entered arbitration with the city.
Unanimously approved were:
A resolution of support for the city's application for an Illinois Housing Development Authority Strong Community Program grant for $440,000 for the demolition cost of abandoned properties.
Paying $13,928 for tuition for Officer Joel Siebers and Officer Brady Bockenfeld, who recently completed the basic law enforcement training academy at Southwestern Illinois College in Belleville.
Paying $14,868 for tuition for Officer Tyler Kent and Officer Blaine Venvertloh, who recently completed the basic law enforcement training academy at the Police Training Institute at the University of Illinois in Champaign.
Paying Blick's Construction Company, Inc., $10,000 to remove the accumulation of logs against the South 8th Street Bridge near RJ Peters Drive.
Paying $26,970 to Cascade Cart Solutions of Grand Rapids, Mich., for 500 residential roll-off garbage carts. Director of Public Works Jeffrey Conte said the city is getting approximately 10 new garbage pickup customers per week. "It's been a steady growth since probably late January," Conte told aldermen.
Accepted the low bid of $86,049.50 from Rainbo Oil Company of Palmyra, Mo., for the annual purchase of motor oil, hydraulic fluid and transmission fluid.
Paying $7,592 to Decatur Electronics, LLC of St. Petersburg, Fla., for two radar speed boards for northbound and southbound traffic on North 36th Street to be installed north of Columbus Road.
Accepted the low bid of $1,669,239 from Rees Construction for a project on North 17th Street, from Locust to Seminary Road, which comprises new asphalt pavement, curb and gutter, sidewalks on the west side of 17th Street and drainage improvements.
Accepted the low bid not to exceed $72,050 from D&L Excavating of Liberty upon completion and inspection of the improvement to the city-owned alley adjacent to the parking lot at 516 Vermont.
Paying $8,334 to First Arriving, a software that provides expanded information sharing for the Quincy Fire Department, to buy hardware, licensing, installation costs and a year subscription.
Paying $3,896 to FirstDue, which allows for scheduling for the Quincy Fire Department with an interactive shift board, to buy an additional software program.
Participation in the State of Illinois Federal Surplus Property Program.
Paying $14,385 from Knuffman Plumbing of Liberty for the repair of piping in the water meter pit at the Quincy Regional Airport.
Approval of an ordinance amending the district map to change the zoning of 1537 N. 24th from R1C (single family residential) to C2 (general commercial).
Miss Clipping Out Stories to Save for Later?
Click the Purchase Story button below to order a print of this story. We will print it for you on matte photo paper to keep forever.