Aldermen approve adding 10 properties to fix-or-flatten program; demolition unlikely to start for 3-4 months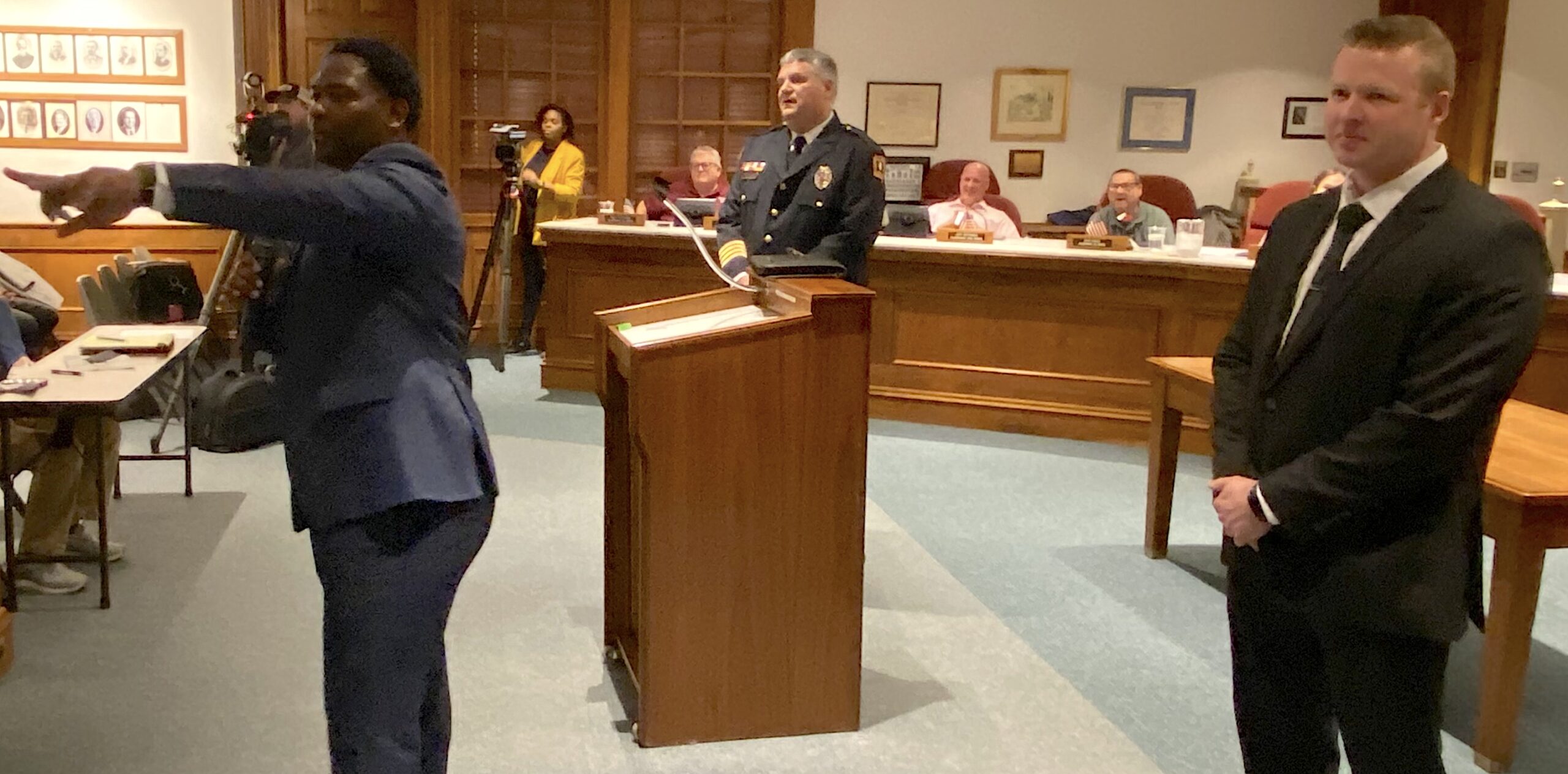 QUINCY — The Quincy City Council agreed Monday night to add 10 properties to the city's the fix-or-flatten program.
Four of the properties are in the city's 7th Ward. Six of them are in the 2nd Ward. The properties are at:
1510 Lind
807 Jersey
1001 Chestnut
314 N. Eighth
1110 Chestnut
919 N. Fifth
910 N. 10th
925 S. Seventh
914 N. Eighth
924 Payson Avenue
The original list had 12 properties. Director of Inspection and Enforcement Michael Seaver said the original list ranked the properties in order of severity.
"We picked the ones that were fire damaged or open to trespass. Also, we want to make sure they met all the criteria," Seaver told aldermen. "When I sent that initial draft out earlier last week, we hadn't completed our check of tax records and those sorts of things. We picked the ones that probably needed (demolition) the most and the ones that fit all the criteria of the statute."
Seaver says his department now will work Quincy law firm Schmiedeskamp Robertson Neu & Mitchell for legal work.
"In reality, it's going to be probably three to four months before demolition begins," Seaver said. "In our experience, that's about as quick as it can possibly be before we actually get an order authorizing demolition."
Director of Public Works Jeffrey Conte told alderman all three drop-off sites will be ready when the city changes its recycling program on March 1. He said a decision has not yet been reached on a drop-off site on the city's east side. The city has signed agreements with Refreshment Services Pepsi at 12th and Locust and with Hy-Vee on Harrison for the other two sites.
"We ordered the access platforms, and they should be here next week or the week following," Conte said. "We'll take a couple days to install. I see no issue of us not being ready to go. I promise (the recycling sites will) be open on March 1."
Aldermen also approved $150,000 to Crawford, Murphy, and Tilly of Springfield for design of improvements and modifications of the remaining combined sewer overflow structures and floatable control systems. This work is part of phase two of a combined sewer overflow mitigation reduction plan.
"We have roughly 25 years to reduce the amount, total volume and frequency overflows from our combined sewers into the (Mississippi) River and the bay," Conte said. "The total project cost is about $25 million estimated. Most of that money is being spent up front, the first few years. We're about halfway through what we projected in terms of budget. Hopefully, after tonight, we will have committed about $12 million of the $25 million."
Conte said the city is about nine percent under budget. He also said the project is federally mandated and unfunded. It was in the federal register in the 1990s. Aldermen and the Environmental Protection Agency approved the original long-term plan in 2013.
Alderman Jeff Bergman, R-2, said when he first joined the City Council, the estimated cost of the program was $59 million. Both Bergman and Mike Farha, R-4, said it was unfair for the city to cover the federal mandate.
"With all due respect to the federal government, they can all go to hell," Farha said. "It's wrongheaded. But this is the direction they're going, and I've got to give (Conte) credit. When we first started talking about this, I think it was in excess of $100 million. It's not ideal. I think it's a waste of money, and we should be far more concerned about our water filtration system. Not to beat our heads against the stone, but I'll go ahead and vote for it."
Aldermen approved the $150,000 charge by a 10-1-1 vote. Bergman cast the only no vote. Jack Holtschlag, D-7, abstained.
Aldermen also:
Approved making Lt. Chad Scott with the Quincy Police Department a representative on the Animal Control Commission.
Approved a $4,000 bid from Poepping, Stone, Bach & Assoc. to complete an evaluation and probable cost estimate for repairs and improvements to the Central Fire Station, built in 1924. Central Fire Station is the department's largest building and houses much of the Quincy Fire Department's reserve apparatus and firefighting equipment. Fire Chief Bernie Vahlkamp noted in his proposal that the building has various maintenance issues that will need to be addressed in coming years.
Approved spending to have firefighters Ryan Hill and Wade Murfin attend the spring 2023 Basic Firefighter Academy in the total amount of $19,503. Hill and Murfin were sworn in by Deputy Chief Steve Salrin with the Quincy Fire Department at the beginning of Monday's meeting.
Approved entering into an Assistance to Firefighters Grant program with fire departments within the County of Adams to fund the conversion of the communications system to digital "P-25" technology.
Approved spending $9,000 with Klingner and Associates for structural design services concerning large cracking in the floor of the Quincy Regional Airport terminal building.
Approved ordinances authorizing the lease basement space at 433 Hampshire to the Mid-Summer Arts Faire and The District at $50 per month for each organization.
Approved an ordinance amending the 2022-23 fiscal year budget to use $200,000 of excess PPRT revenues to increase the General Fund recycle division for site improvements for city-wide free recycling drop-off sites and $150,000 for Central Garage fuel.
Approved an ordinance granting a variation from zoning regulations to allow a sign of 270 square feet by Quincy Electric & Sign Co. at 3001-3007 Broadway. The sign exceeds the maximum allowable pole sign face area of 150 square feet.
Miss Clipping Out Stories to Save for Later?
Click the Purchase Story button below to order a print of this story. We will print it for you on matte photo paper to keep forever.