Aldermen choose not to re-bid light replacement project, vote to spend funds raised by previous administration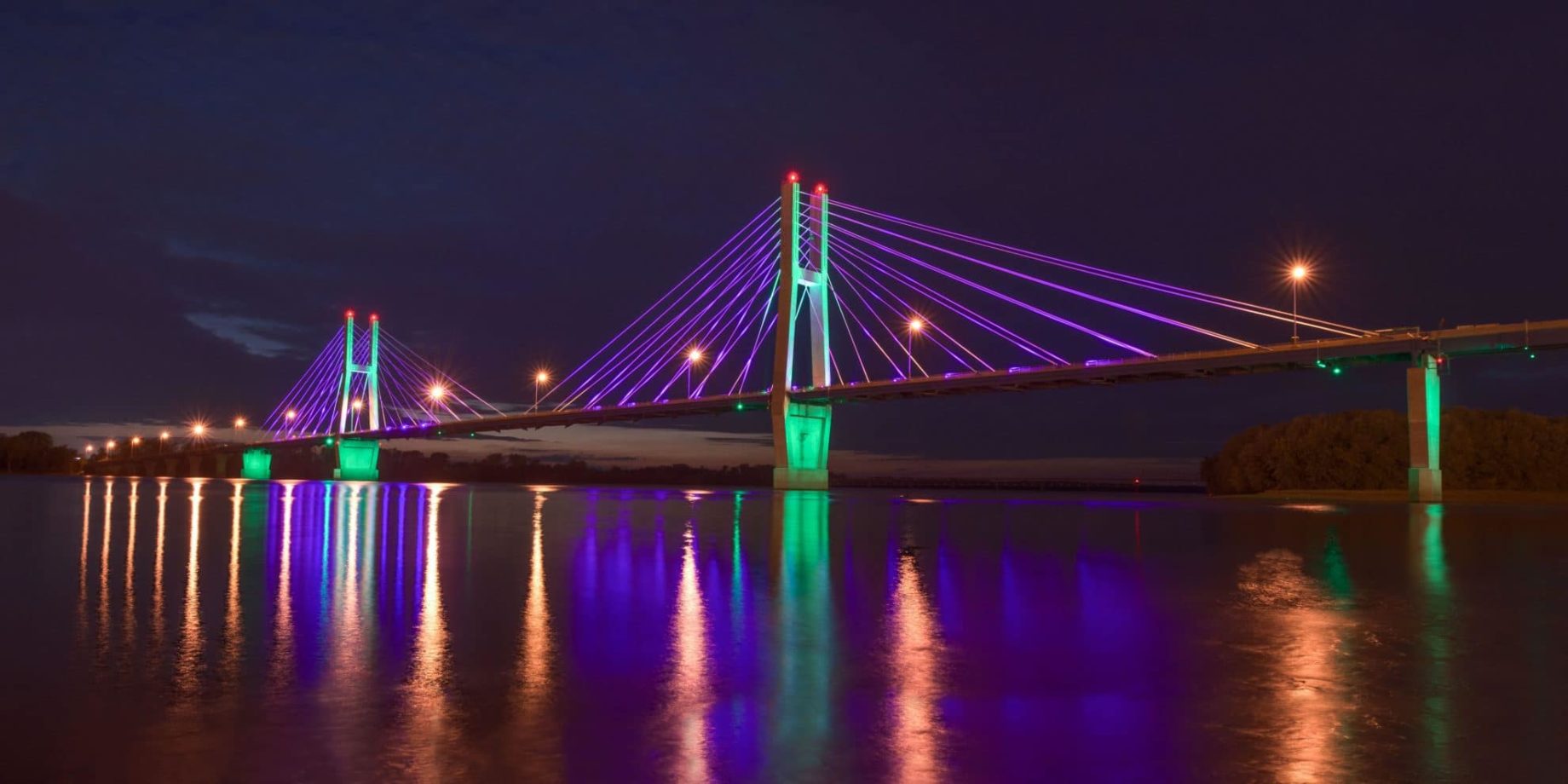 QUINCY — A resolution to reject the bids for the Bayview Bridge lights replacement project was rejected by the Quincy City Council during its Monday night meeting.
Instead, aldermen voted to amend the resolution and eventually voted to replace 12 of the 86 LED light fixtures on the bridge and buy an extra four light fixtures as spares.
An Oct. 19 memo from Engineering Manager Steve Bange to aldermen said his department received two bids to replace lights on the bridge. The manufacturer no longer makes the parts for the lights that were installed, so the lights could not be fixed as in the past when the lights were under warranty.
The bids were $67,000 from Brown Electric and $54,084 from Mac's Electric, both of Quincy. The estimated cost was $39,140. The low bid from Mac's was 38.2 percent higher than the estimated project cost, and Bange recommended for the bids to be rejected and the project re-evaluated.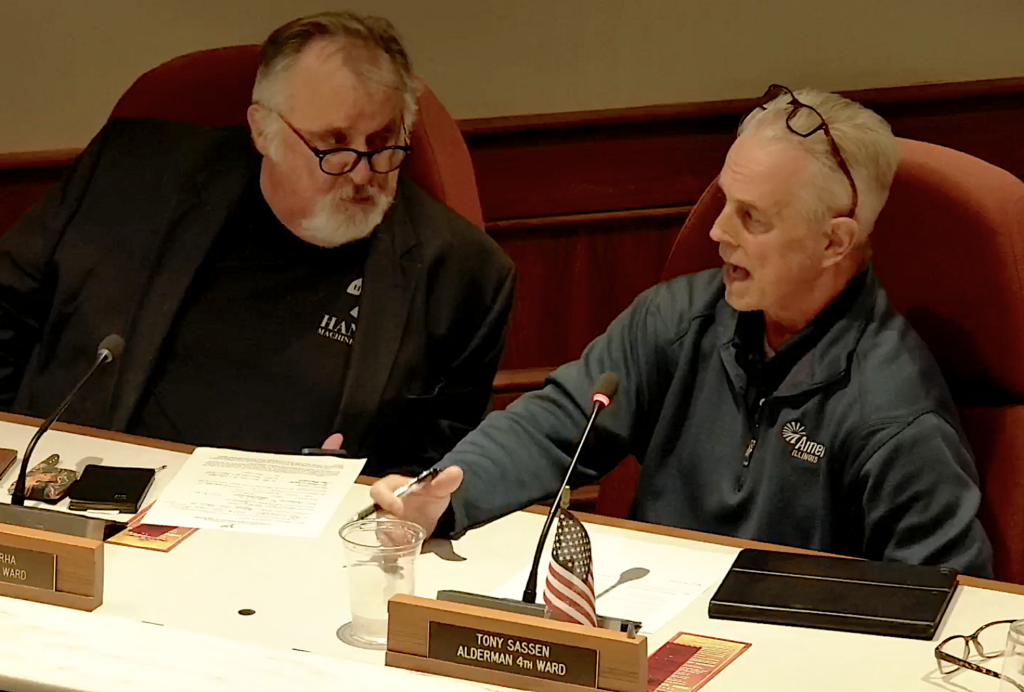 When alderman Tony Sassen (R-4) asked Bange to explain his department's recommendation, Bange said the city had about $61,000 remaining from a federal transportation award of $500,000 and an additional $200,000 that former Mayor John Spring and Gary Sparks, former director of administrative services, raised through private donations for maintenance and upkeep of the LED lights. The bridge was lit for the first time in 2015.
"We felt it wasn't wise to spend at all right now on these lights," Bange said. "We're going to look at it and try to maybe purchase the lights directly or something like that. Maybe we can do more of the labor ourselves, such as traffic control, things like that. We're going to go back and re-evaluate. We're trying to get it done the most economical way possible."
Mike Farha (R-4) thought it was important to continue the work done by Sparks and Spring.
"They put themselves on the line to (raise the money)," he said. "I'm almost in favor of we just do it, and if we have to take money from the food and beverage tax, that's fine with me. I mean, we're being bombarded with all kinds of requests for extra money. This seems like something we need to maintain. We promised it would be maintained."
"It seems like a lot of money for us to fix 12 lights," Mike Rein (R-5) said. "But the downside is inflation. So don't wait too long."
Sassen then made a motion to accept the low bid, repair the lights and continue the fundraising efforts started by Spring and Sparks. Farha seconded the motion, and it was unanimously passed by the City Council. The city might use Central Services crews to handle traffic control and signage — costs that were included in the first two bids.
"We need to ask our media partners and everybody to communicate to the community that, we're sitting on $64,000 or whatever, and we're going to be spending $51,000 or something like that," Eric Entrup (R-1) said. "That account for the leftovers from when this was originally done is going to be depleted, so yeah, we're going to need to ask the community for help — and the Missouri community too, because they enjoy it a lot."
In other action, aldermen:
Approved an application for a revocable permit for encroachment of city right-of-way from John Rupp, owner of Rupp Rentals, to install a ramp on the front of the building at 926 Hampshire.
Approved a special event application from the Quincy Family YMCA to hold the 43rd annual Turkey Run on Thursday, Nov. 23. The run/walk event consists of one mile, 5K and 10K routes that begin and end at the YMCA, 3101 Maine.
Heard proclamations declaring Oct. 26 through Nov. 30 as Quincy Public Library "NEA Community Read: Quincy Month" and Oct. 23-31 as Quincy Elks Drug Awareness Program "Red Ribbon Week."
Authorized buying 37 ornamental and shade trees from Leffers Landscaping and Nursery, Inc. for $16,000 for the tree planting program. Six New Horizon Elm, Shademaster Locust and Princeton Elm trees will be bought, along with five each of Robin Hill Service Berry, Kwanzan Cherry and Spring Snow Crab and four Ivory Silk Lilac. Residents can buy the trees for $50 apiece, a nearly 90 percent discount from the per-tree cost.
Authorized buying five desktop radios from Gem Electronics for $8,990.
Approved a bid from Diamond Construction Company for $1,299,859 for the Motor Fuel Tax Fund Asphalt Maintenance Project, subject to approval by the Illinois Department of Transportation. Five streets in the 5th Ward will be resurfaced.
Approved bid from Gem City Ford for $53,248 to buy two 2024 Ford Maverick trucks.
Rejected the bid received for the Municipal Landfill 4 – Gas Header Improvements Project and asked for the project to be re-bid later.
Approved an ordinance granting a special use permit for a two-family residential unit at 1800 Jackson.
Approved an ordinance allowing Quincy High School to shoot fireworks after any home playoff football games this season.
Miss Clipping Out Stories to Save for Later?
Click the Purchase Story button below to order a print of this story. We will print it for you on matte photo paper to keep forever.