Aldermen vote to cap legal expenses at $25,000 on whistleblower investigation into selection process for police chief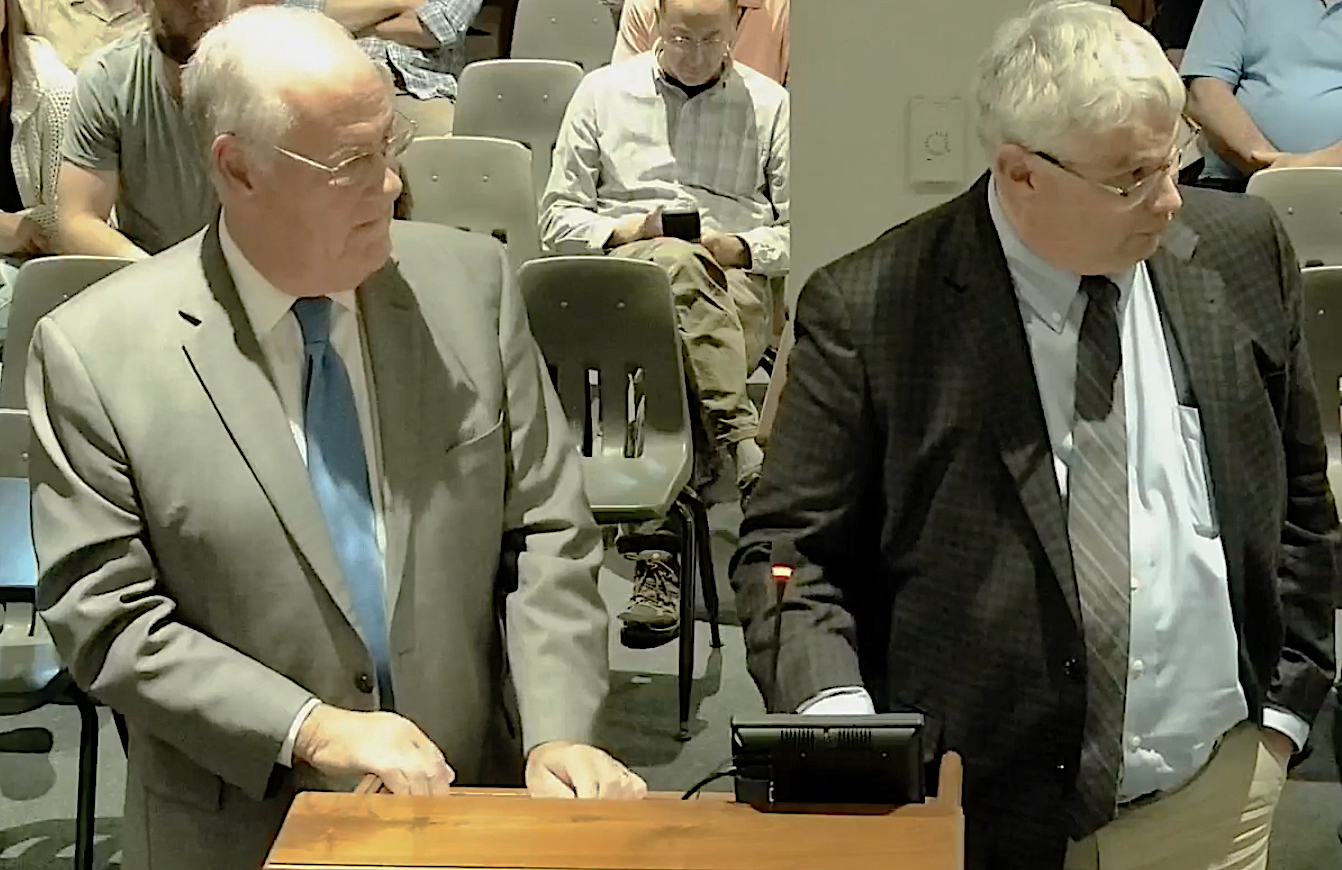 QUINCY — The cost of legal expenses related to the investigation of a whistleblower complaint about the selection process of the chief of the Quincy Police Department was capped at $25,000 during Monday night's Quincy City Council meeting.
Jeff Mays, director of administrative services, explained to aldermen that he's the chief procurement approver for any item for which the city could spend up to $7,500. He's also the city's auditing official for any kind of action such as a whistleblower complaint — confidential information provided about activity within a private or public organization deemed possibly illegal, immoral, illicit, unsafe or fraudulent.
In this case, Mays said the whistleblower is a city of Quincy employee. The complaint was received by city officials in November 2022. The selection process for the police chief took place in April 2022, with Deputy Chief Adam Yates being promoted to the position after John Lewin rejected the offer from the Board of Police and Fire Commissioners.
"I'm required to investigate and then make a recommendation," Mays said after Monday's meeting. "Thankfully, the recommendation also allows me to refer to folks who know a hell of a lot more about this than I do."
Mays inquired about the city's own legal staff and the Adams County State's Attorney's office investigating the whistleblower complaint, but he said both declined. After consultation with the Police Aldermanic Committee, Mays then reached out to Rick Stewart with Stewart Law Firm PC from Springfield to investigate.
"He's very familiar with it," Mays said. "I have just been very impressed with him. All I want to do is do it right. I wish I could do it quick and cheap, but I've got to do it."
The cost of the investigation stands at $6,812.50 and is anticipated shortly to reach the $7,500 threshold, which requires counsel authorization. Mays' resolution asked for aldermen to approve spending up to $25,000 on the investigation so it wouldn't be necessary to continually bring bills under the $7,500 threshold to them.
"So what's the endgame of the investigation?" Alderman Mike Farha, R-4, asked Mays during the meeting.
"He's going to give a very detailed legal analysis of the issues that have been raised," Mays said. "It will be far more professional and detailed, and it would, in my mind, be acceptable to all parties. I'm charged with confidentiality, thoroughness and impartiality. That's what I believe (Stewart) can bring and has brought so far."
Richie Reis (D-6) said when aldermen first learned about the whistleblower complaint, they were told it would not cost the taxpayers "one penny." He asked what had changed. Mays explained that the city's lawyers and the state's attorney were "conflicted."
"That's why we had to have an alternative," Mays said. "Not by my desire, by any stretch."
Assistant Corporation Counsel Bruce Alford said approving the $25,000 lump sum to be spent "carte blanche" would avoid the city "stringing" along Stewart for every bill under $7,500 and also likely avoid legal problems.
Farha suggested for the city to undergo a forensic audit because "this is getting a little bit out of hand."
Kelly Mays (R-3) said the investigation seems like "it's taking forever" and wanted to know what the holdup is. Jeff Mays said the first month and a half of the investigation was delayed as he tried to find someone to take the case.
"Since that point, there have been some delays in getting information that have caused some problems, but I think we're over those," he said. "I think we can move along."
"Given the nature of the whistleblower complaint and how tight lipped you have to be, isn't this the most transparent we can be?" Ben Uzelac (D-7) asked. "Isn't this more transparent than an unknown number of $7,499 bills that come in?"
"There is (something) even more transparent. Quit acting on it," Farha replied. "We know what happened. We know the situation, and we're beating a dead horse. All we're going to do is expose the whistleblower. That's what's going to be the end result. We're going to waste a lot of money. We don't have to do this."
The resolution passed by a 10-4 vote. Farha, Greg Fletcher (R-1), Jeff Bergman (R-2) and Dave Bauer (D-2) all voted no.
"(The aldermen who voted in favor) all understood that this had to be done," Jeff Mays said. "You can't just drop it midterm. Otherwise you're opening the city up to a lawsuit. That's the bottom line."
Miss Clipping Out Stories to Save for Later?
Click the Purchase Story button below to order a print of this story. We will print it for you on matte photo paper to keep forever.