'An absolute nightmare': Union files grievance against city for failing to provide health, vision coverage for police officers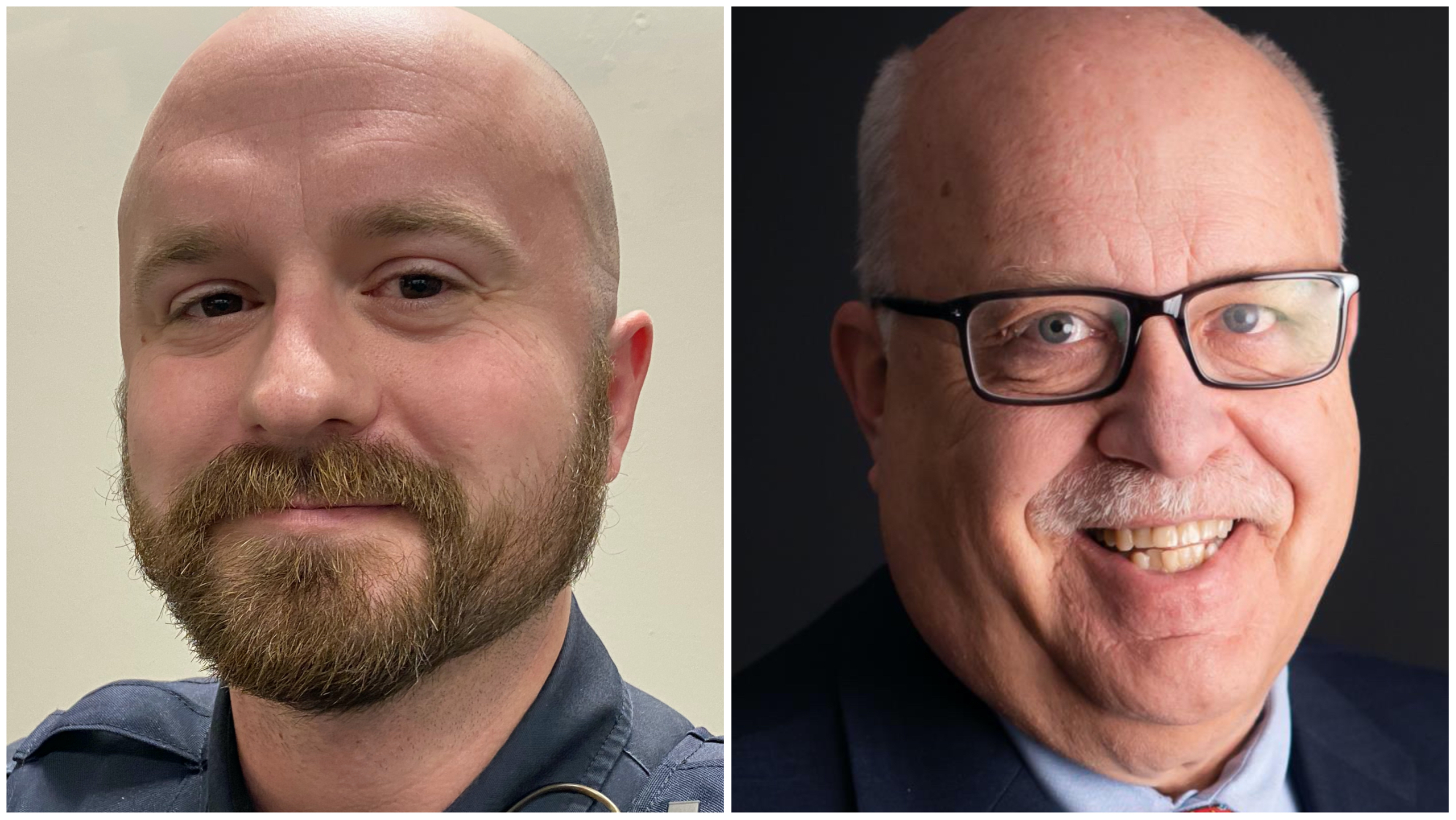 QUINCY — The Police Benevolent and Protective Association Labor Unit 12, which represents the officers and supervisors with the Quincy Police Department, filed a grievance against the city of Quincy for failing to provide health insurance or vision coverage to all police officers in violation of its contract with the union.
Robert Megee, an officer with the Quincy Police Department and the union president of the PB&PA Labor Unit 12, provided Muddy River News several examples of problems police officers claim they have had with their insurance since Jan. 1. In each circumstance, they were told their primary insurance coverage does not exist.
"It's been an absolute nightmare," Megee said.
Megee, who recently replaced Nick Eddy as the union president, said he presented the union's grievance to Mike Tyler, deputy chief of operations, at 8:17 a.m. Monday. Megee said Tyler told him the issue needed to be referred to the city's human resources department. Megee then said he met with Adam Yates, chief of the Quincy Police Department, moments later. Yates said he agreed with Tyler.
The grievance then was filed at 8:57 a.m. Monday with Ashley Fischer, a human resource associate with the city.
"She let me know Carrie Potter (the city's human resources manager) was out of the office today, and she would pass the agreements forward," Megee said.
He said no one from the city has contacted him since he filed the grievance.
Quincy Mayor Mike Troup said, "Everybody has (insurance) coverage," and said he hasn't read the grievance.
"Carrie will debrief me on any of that stuff Tuesday or Wednesday," he said. "I've been trying to arrange a meeting for two weeks with (Megee), and it's still not on my schedule. We still haven't been able to touch base, but he's got plenty of time to talk to everybody else.
"I don't negotiate in the media, and (Megee is) trying to do that. I just don't think it's going to be appropriate for me say anything without the ability to talk to him first. If he walked by me, I wouldn't know who he was."
The union covers 63 members of the Quincy Police Department. Megee believes a significant number of those employees have been affected. He also believes several city employees are likely affected as well.
"I don't see how this is just an issue that would only affect the police department," he said. "I can tell you right now I know every employee for the city of Quincy who has elected to have vision insurance and is paying for it had it deducted from our first payroll check. And as of right now, that insurance is not active for vision.
"After speaking with police department employees, it seems anyone who made a change to a different plan now offered by the city most likely does not have health insurance coverage from Blue Cross."
Megee said employees with the Quincy Police Department completed enrollment for the city's new insurance plan system. Blue Cross Blue Shield handles the primary plan, and Coalition Health is a secondary provider. The enrollment deadline was Dec. 15. Open enrollment information provided to employees stated the new plans were "effective Jan. 1, 2023." Megee said the new premiums began being deducted from employees' payroll checks on Jan. 5, 2023 — their first paycheck of the new year.
Megee then said he received a report on Friday from a patrol officer who wanted to buy contact lenses from a local optometrist, who said the officer did not have coverage. That officer then contacted the city's human resources department.
"Human resources' response to that was, 'Well, we've changed companies or providers for vision insurance. This provider does not have either the underwriting done or does not have all of their information transferred over to their computers,' " Megee said. "The direct quote was, 'We should have vision insurance on Jan. 10,' and everyone just needs to reschedule their appointments until after Jan. 10."
Megee said another member of the police department told him he did not receive a dental card. The officer asked the city's purchasing department why she didn't get one. She was told she was not on the list of employees who were covered. However, the officer's paystub showed her dental, vision and healthcare coverage had been deducted from her paycheck.
The officer then logged into her BCBS account and discovered her coverage ended on Jan. 1.
Megee also said a police officer who went to a local doctor to have his back checked out. Again, he was told he didn't have insurance.
"So he calls Blue Cross, and the first person he talks to with at Blue Cross says, 'No, you don't have coverage,'" Megee said. "He said he signed up for XYZ coverage at our open enrollment date, and the Blue Cross person was like, 'I understand what you're telling me, but I'm sorry. That's something that you have to bring up with your employer. So this officer calls HR and asks what's going on. HR says, 'Well, you have insurance. Your insurance is retroactive from last year.' He says he made changes to his insurance (during the open enrollment period) and his premium had changed. Therefore, my insurance is not retroactive from last year, because I had a different plan.
"HR didn't have an answer for that. They just repeated, 'Well, it's retroactive. You've got insurance.'"
A patrol officer spoke on Jan. 6 with Jim Baxter, the city's insurance consultant, to check on the status of their insurance. Megee claims Baxter told the officer they were not yet covered under the new plan year and that the new plan had not yet been written. Megee claims Baxter told the officer to use their insurance from the previous plan year.
That officer then called BCBS and was informed the policy from the previous year ended Dec. 31 and was inactive. They were not covered by BCBS insurance.
"As far as I know, the only the only consistent thing I can connect the dots to is if a city of Quincy employee changed something with their health insurance plan, they probably don't have coverage right now," Megee said. "If you stayed on the same plan, then it looks like everything matches up and you still have the same coverage that you had last year."
Megee also said he has heard from employees — one who visited a chiropractor, another who gave birth to a child — who claim they have not received a bill.
"Magically, these bills just went away from the wizardry of Coalition Healthcare," Megee said. "There's no reason for Blessing Hospital to make bills for police officers to go away. The explanation one of the officers got from Baxter was that he knows Pat Gerveler (chief financial officer at Blessing Hospital), and Baxter said, 'Pat can charge whatever Pat wants to charge, and Pat decided to write off that bill.'
"If Blessing Hospital, out of the kindness of their heart, somehow decided we're not going to bill police officers — because not only do 99.9 percent of the Quincy community supports the police but they just want to over-the-top support the police — well, I think we'd know about that."
Megee said when he spoke with Potter on Jan. 6, she asked if he wanted to voice his frustrations to Mayor Mike Troup. He said he would.
"The mayor then had his assistant reach out to me on Friday to try to set up a meeting for some time this week, which I found unacceptable," Megee said. "When you're talking about health insurance and vision insurance for police department employees — and I'm sure it affects all city employees — I find it unacceptable to not have some sort of conversation right then at that moment."
Megee says he hasn't returned the phone call to Troup.
"I feel like my grievance is my answer for how I feel and how the police department feels about this issue," he said. "I don't see what good it does for me to basically just go and complain to the mayor. The mayor has more important things to do than listen to me complain about something that he can clearly see is wrong. We're all grown adults here, and we're all smart enough to know that people paying for health insurance should be provided health insurance.
"I don't see how complaining to him makes everything better. We're not asking for anything crazy. We're asking for health insurance and some answers as to why the waters have been muddied."
Miss Clipping Out Stories to Save for Later?
Click the Purchase Story button below to order a print of this story. We will print it for you on matte photo paper to keep forever.