As HLGU faces 'imminent disaster,' president says $2.2 million must be raised by June 30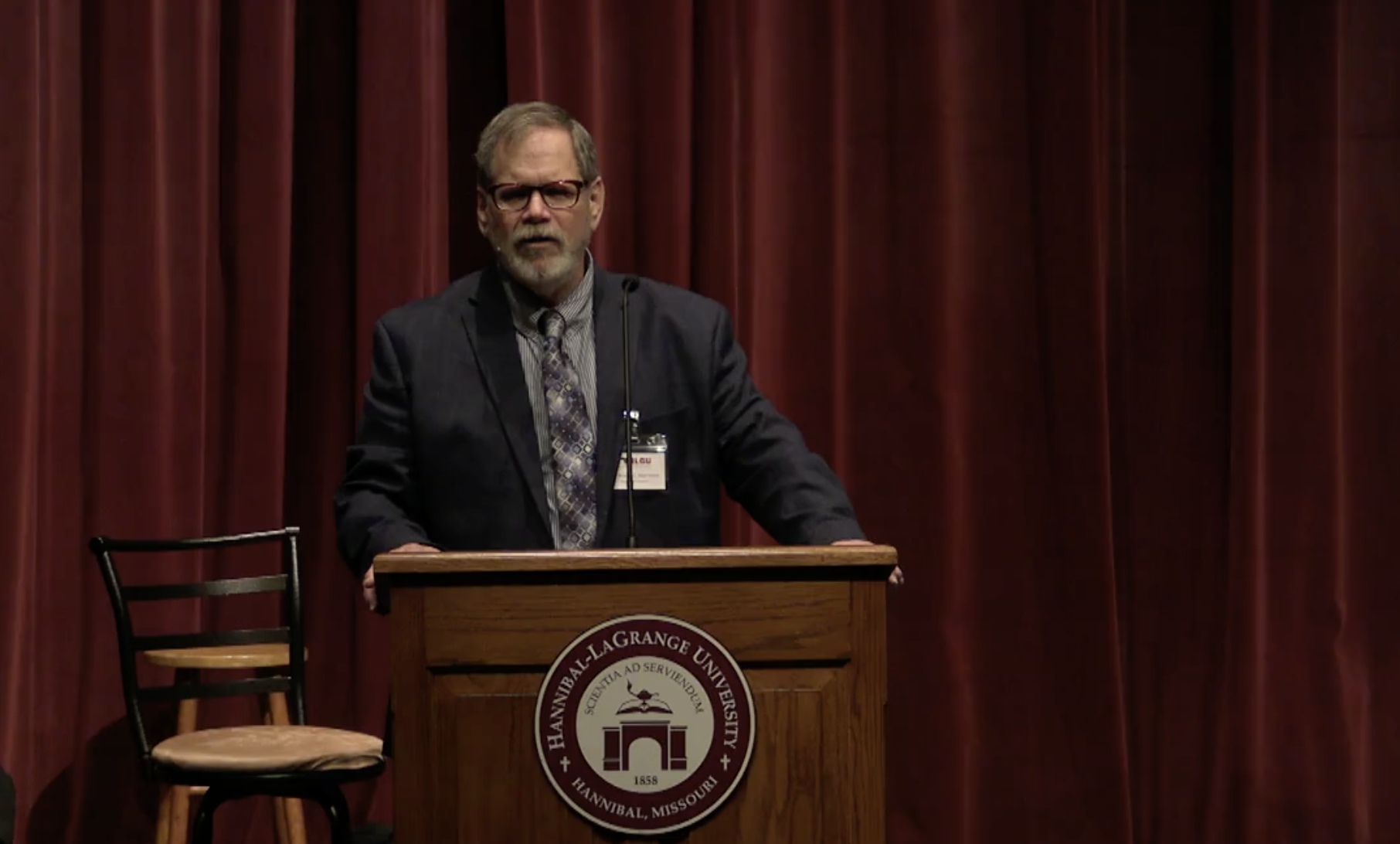 HANNIBAL, Mo. — Rodney Harrison, transitional president of Hannibal-LaGrange University, says $2.2 million must be raised by June 30 to get the school to the next academic year without incurring additional debt. He also said last week that the school is facing "imminent disaster."
Harrison posted a letter Wednesday about the plight of the university on the school's website.
"The world does not have enough universities fully committed to unapologetic Christian education," Harrison wrote. "As a result, we are devoted to doing whatever it takes to ensure the long-term sustainability of Hannibal-LaGrange University."
Harrison inherited the job as transitional president on March 8. Anthony W. Allen resigned as the university's president in January. The school said Allen's departure in the middle of a semester would allow him to "recover from some lingering health issues, spend more time with his family and give the opportunity for new leadership to move HLGU to the next level of success."
Harrison is not accepting compensation for his work at HLGU given current financial shortfalls. He also continues to serve as president of Baptist Homes & Healthcare Ministries.
"My desire for this season of service is to provide God-honoring leadership to ensure the mission of HLGU stays alive," he said in a story published March 16 on the university website. "To that end, we have made difficult but necessary decisions including drastic cuts to ensure that outcome."
Three-step plan calls for immediate debt reduction of $690,000
According to the Higher Learning Commission, the accrediting body for HLGU, the school received an "interim report" on "financial indicators" on Feb. 15.
In his letter, Harrison outlined a plan which he says has the support of the board of trustees and Higher Learning Commission accreditors. The plan is comprised of three steps.
The highest priority is the immediate debt reduction of $690,000.
Raising an additional $1.51 million.
The implementation of a new budget at the start of the new fiscal year in July. Harrison wrote that the budget is "balanced and achievable and will restore HLGU to strength."
"Our goal to continue the mission of Hannibal-LaGrange is not uneducated enthusiasm," Harrison wrote. "We have prayerfully and carefully weighed each step of this plan, and God has been faithful to show us his hand is already at work.
"As we are in a season of transition, we are taking this opportunity to make some God-honoring changes to academic areas that include aligning curriculum to better reflect the needs of our current and prospective students, and receiving accreditation renewal from the Higher Learning Commission."
Hannibal-LaGrange is affiliated with the Missouri Baptist Convention. According to the school's website, the university offers more than 37 majors on the baccalaureate level as well as master level courses in education, education administration and leadership. The school was founded in 1858.
Students, faculty, staff gathered March 10 to pray for miracle
Brian Kaylor, a reporter with Word & Way, wrote March 11 that faculty, staff and students at HLGU gathered March 10 to pray for a miracle amid financial woes threatening the school's existence. The school also livestreamed seven hours of a "solemn assembly" event for others to join in what the school billed as a "time of prayer, fasting, petition and repentance."
Harrison said during the assembly that he shared "the realities of our dire financial situation" with students and faculty on March 9. He admitted during the service that the school is in a "very precarious situation" and facing "imminent disaster." He said school officials are trying to figure out what steps to take "to get to the end of the semester."
"The dire financial and institutional situation at Hannibal-LaGrange University is too big for humanistic responses, so we are compelled to begin with our faces to the ground in fasting and prayer," John Yeats, executive director of the Missouri Baptist Convention, was quoted as saying during the service in the March 16 story on the HLGU website.
Kaylor reported that among the prayer requests offered by Yeats was for Missouri Baptists to ask God for "a miracle of generosity that enables HLGU to thrive in the coming days."
Yeats added that in the Bible, "whenever God's people were surrounded or faced with a dire need or overwhelming tragedy, the first step of the faithful is to consecrate ourselves, confess our sin and invite the Lord to reveal himself. After that, we can call on our mighty God for deliverance and intervention."
School faces significant budget shortfall for this academic year
"The school faces a significant budget shortfall for this academic year. We call on all Missouri and Illinois Baptists to prayerfully consider how they can best support the university in this time," Robert Matz said in the March 16 story on the HLGU website. Matz is serving as executive vice president at HLGU during the transition,
HLGU's website reports it has an enrollment of "about 1,000 students." U.S. News & World Report says HLGU had a total undergraduate enrollment of 746 in the fall of 2019.
Harrison's letter said school officials have outlined four areas as the school's greatest needs:
Immediate debt reduction
Student aid and scholarships
Faculty retention
Operating expenses
Specific areas of support suggested at HLGU are financial gifts to continue the mission of the school, volunteers willing to assist with campus operations, recruitment of new students and daily prayer.
"This university … is so much more than a place of higher learning," Harrison's letter said. "Millions of memories have been made here, thousands of relationships have been formed, and hundreds of decisions for Christ have been made.
"Moving forward, we cannot expect to reach the world if we are detached from the world. We must re-engage our community and culture, seeking to make a positive impact. As such, we have secured or are seeking partnerships with state and local entities.
"With God, all things are possible, including opening for the fall 2022 semester at HLGU."
Click to watch HLGU's Solemn Assembly on March 10: https://fb.watch/bPT4TOjCYc/
Miss Clipping Out Stories to Save for Later?
Click the Purchase Story button below to order a print of this story. We will print it for you on matte photo paper to keep forever.