As Target's Aug. 13 opening approaches, city plans for increased traffic, fire, security and safety issues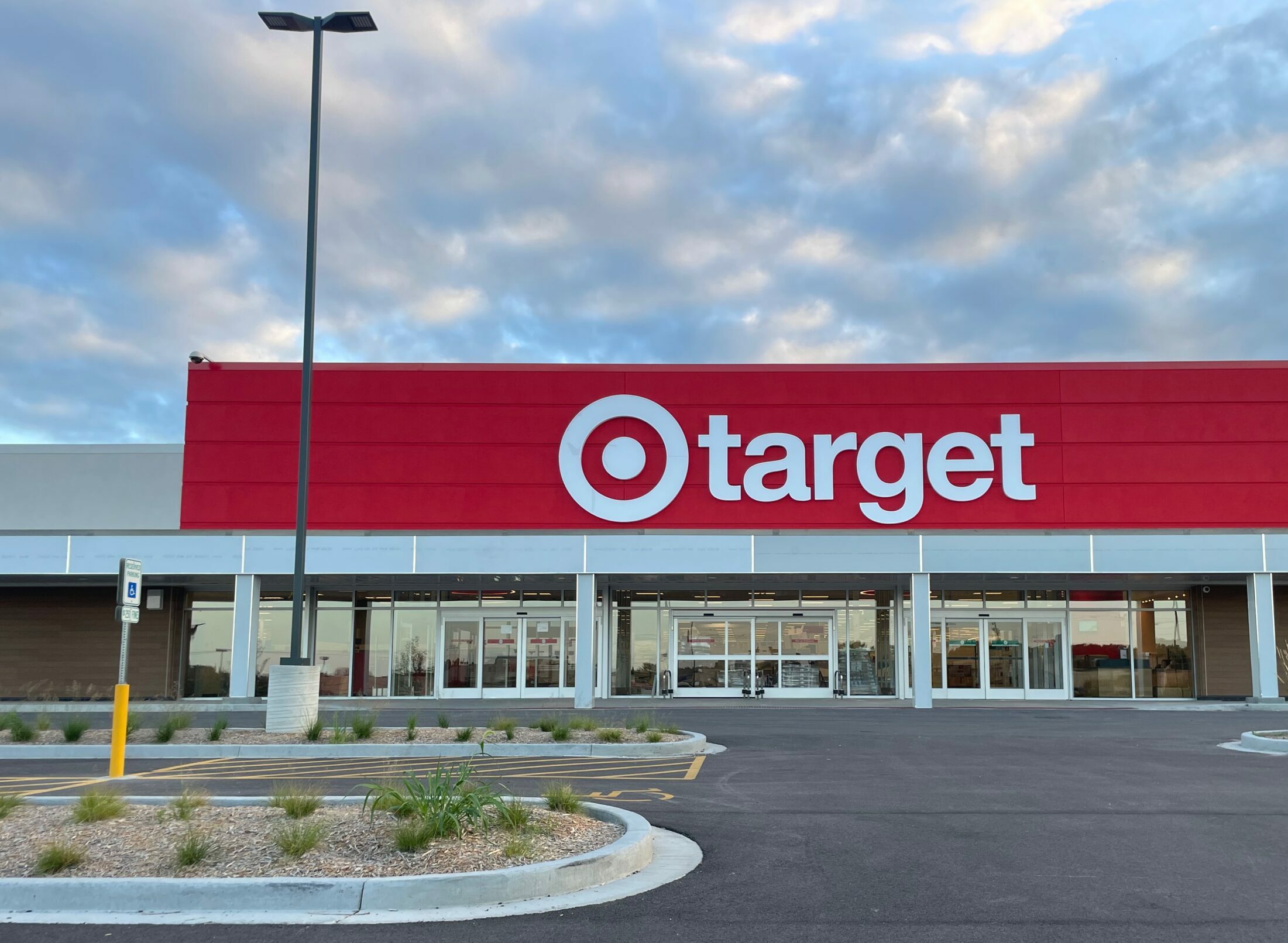 QUINCY — Approximately 37,000 vehicles pass through the intersection of 36th and Broadway on an average day.
That number is about to go up dramatically.
Target is completing its move into the former 111,000-square-foot space on the northeast corner of the intersection that Kmart occupied for nearly 50 years. Quincy Mayor Mike Troup said during a Wednesday press gathering the Illinois Department of Transportation is estimating a 10 percent traffic increase once the national chain department store opens.
Troup believes the state's prediction might be low.
"I think it may be more than that just by the people talking to me as to when is it opening," he said.
Troup said the city's loss of Kmart, Bergner's, Shopko and Sears all between 2018 and 2021 hurt the city's sales and property tax coffers. The blight of empty big boxes on Broadway tarnished the city's self-image and stature as the region's retail shopping hub.
The city is giving Target a $1 million incentive to come to Quincy.
"With the passage of the 45 by 30 Growth Initiative and its food and beverage tax funding mechanism … the city began to turn this around with a meaningful incentive opportunity for large national and regional retail developers to give Quincy a second look," Troup said.
"The Quincy City Council adopted a retail incentive program in February of 2020, which included $1 million incentive for developers to reuse a vacant big box store. In the summer of '21, just after I came into office, a developer contacted the city about a potential redevelopment of the former Kmart property for retail use. I began negotiations with a developer which continued for about seven months until our proposed redevelopment agreement was presented to the City Council for consideration in early 2022. This agreement established a new standard for private public initiatives."
The developer, GMX Real Estate Group from Northbrook, is investing $20 million into Target and to develop the part of the property by the intersection where the Ruby Tuesday restaurant once stood.
Troup, Police Chief Adam Yates and Fire Chief Bernie Vahlkamp also discussed the logistics involved with the store's opening.
Vahlkamp said the building would have a capacity for 1,800 people. His department has had a presence there throughout the building's construction and conducted several walkthroughs to make sure all city fire codes are being met.
"They've already tested that fire pumps out there as of last week, and they are all up to standard," Vahlkamp said. "There will be one last final inspection before the opening to make sure they meet all the requirements that will include a final walkthrough to make sure this sprinkler system is working functionally as planned.
"It's also going to check all the fire exit doors to signage, diversity lighting and a complete inspection of the building before it opens. We're also currently working with the management to set up a walkthrough tours for all our crews so they can go out there become familiar with the building the layout structure and also all of the utilities where the shutoffs are anytime for hazardous areas."
Yates stated the obvious at the beginning of his remarks.
"There's going to be a lot more traffic in the 36th and Broadway area," he said. "This is a great opportunity for us to bring a large retailer into town to hopefully boost our economy. There are a lot of conversations that I have had with folks at Target, primarily about the traffic issues and store security. I will tell you that I'm very confident in my conversations with them that store security is not going to be an issue."
Traffic, on the other hand …
"Our primary concerns are with the traffic in the parking lot and more so on and around Broadway, 36th Street and 38th Street and that particular area and the number of people that will be traveling to the store," Yates said. "As we all know in Quincy, anytime a new restaurant or a new store or a new whatever opens up, it's always very busy for the first couple of months. We anticipate this being no different, but maybe even exponentially more than what we're used to."
Yates said no infrastructure changes, such as additional turn lanes or more signals, are anticipated. Traffic between the lights at 36th and 38th can get congested, even without Target being open.
The Target parking lot will have three entrances — three on westbound Broadway between 36th and 38th, and one off of northbound 36th Street. Yates said, as a general rule, drivers should avoiding using left turns to enter Target whenever possible.
"Anytime you make a left turn off of a four-lane road, there's the increased opportunity for traffic crashes — and with that comes property damage and injuries," he said. "If you can make a right turn off of Broadway anywhere in the city of Quincy, it's recommended that you do that. All left-turn lanes have a limited capacity and in this particular circumstance. The main entrance off Broadway into the Target parking lot is roughly 500 feet from 36th and Broadway. There's only going to be so many cars that are going to fit into that left turn lane before traffic will start backing up.
"Please be patient."
Troup said developers are not yet ready to announce which restaurant chain will be going into the outlying buildings that are yet to be built. He did add the restaurants plan to have drive-through lanes.
Zoning for the outlying buildings will be discussed at next week's Plan Commission meeting. Troup said he hoped for construction on them to begin by the end of the calendar year.
Miss Clipping Out Stories to Save for Later?
Click the Purchase Story button below to order a print of this story. We will print it for you on matte photo paper to keep forever.