Attorney shortage, large caseloads force Adams County Public Defender's office to turn down new felony cases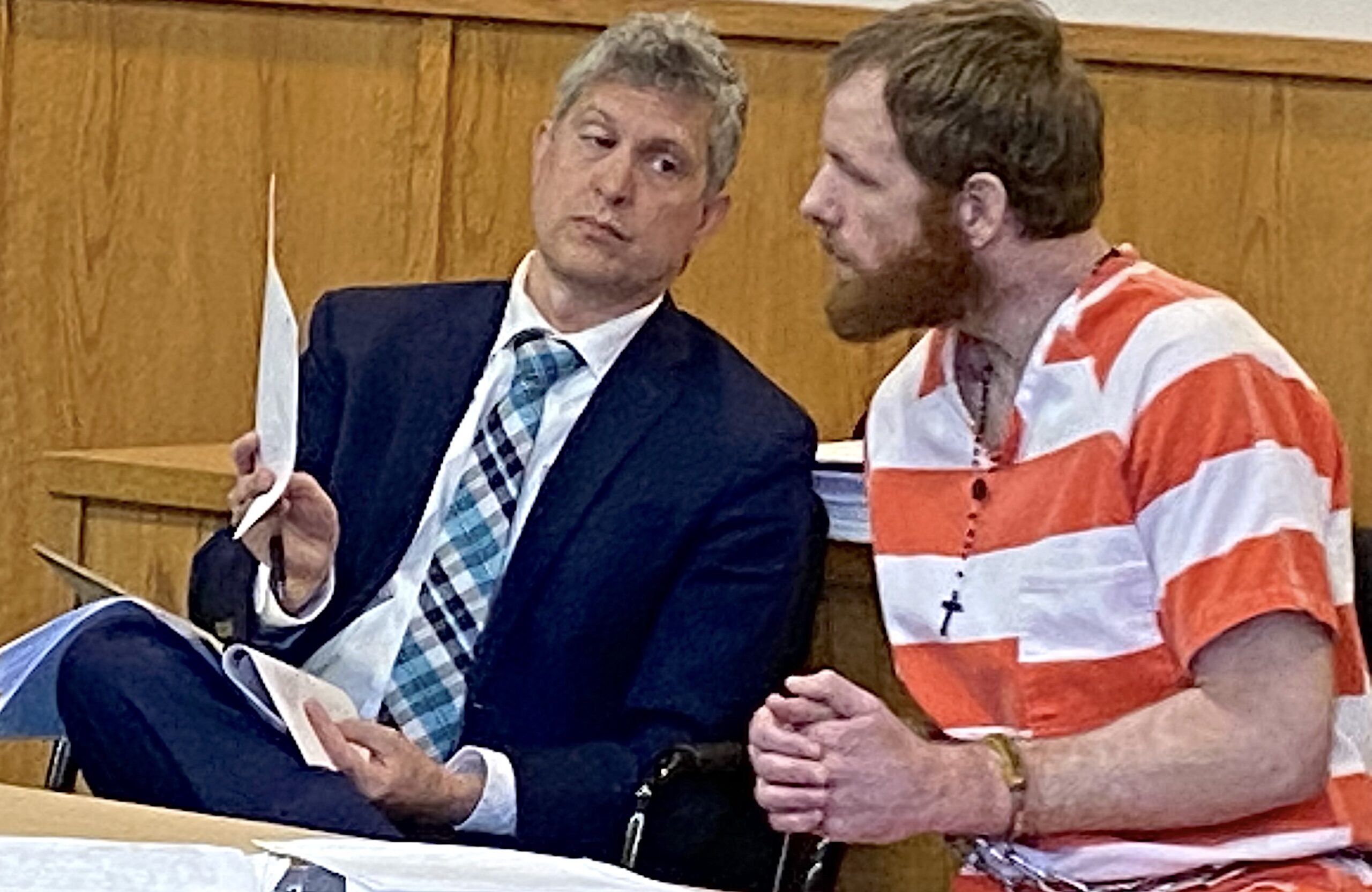 QUINCY — The Adams County Public Defender's office has not accepted new felony cases since Oct. 10 and won't accept new cases in November because the department is operating without three attorneys and the caseloads of current staff members are excessive, according to Todd Nelson, chief public defender.
Nelson sent a letter to six circuit court judges in Adams County — Robert Adrian, Tad Brenner, Holly Henze, Scott Larson, Debra Wellborn and John Wooleyhan — on Sept. 25 explaining his decision.
He referred to the National Advisory Commission on Criminal Justice Standards and Goals, which prescribes a maximum of 150 felonies per attorney per year. He then listed the number of open felony cases and number of felony cases closed between Jan. 1 and Sept. 10 of this year for each member of his staff:
Chris Pratt: Open 118/Closed this year 173/Total 291.
John Citro: Open 100/Closed this year 163/Total 263.
Mark Taylor: Open 94/Closed this year 145/Total 239.
Todd Nelson: Open 109/Closed this year 163/Total 272.
Taylor inherited his caseload from Shelby Hoiness, who took a new job earlier this year. Babs Brennan resigned earlier this year. Vanessa Pratt took a job in December as a law clerk for Fourth District Appellate Court Justice Amy Lannerd. Their positions remain unfilled.
"I believe there could be more (resignations) coming," Nelson said.
Sarah Lucey, an assistant appellate defender, has been helping the Public Defender's office with first appearances in circuit court. However, she is out on maternity leave.
Nelson said he wrote to Kent Snider, chairman of the Adams County Board, and to the Adams County Board's Legislative and Judicial Committee in August about his concern that resignations in his office were "imminent."
"Any resignations would severely affect operations and could require my office to decline new appointments and withdraw from existing appointments, at a potentially significant cost to the county, and that specified action by the board could potentially avert this crisis," Nelson wrote in his letter to the judges. "I received no response from the board."
Nelson wrote that his "ethical responsibilities" required that he declare the office:
Unavailable to accept new traffic appointments beginning Monday, Sept. 28.
Unavailable to accept appointments in traffic, misdemeanor and felony cases beginning Tuesday, Oct. 10 and for the next two months.
Unavailable for traffic appointments beginning Monday, Dec. 4. The office will continue to be unavailable until one of the vacant positions is filled.
Muddy River News asked Nelson for an interview to provide more information about his decision. However, Nelson declined, saying in an email, "I'm sorry. Time is one thing I don't have right now."
Larson said most communities in downstate Illinois, "with the exception of a few pockets," are low on attorneys.
To address the shortage, Larson says a judge in Adams County can specially appoint cases to an attorney licensed in Illinois. The county will pay specially appointed public defenders $125 an hour.
"There have been situations like this forever," Larson said. "For example, you have a murder trial, and the whole public defender's office is out because of conflicts with all the witnesses and stuff. State statute allows a special appointment, and local attorneys have always been great about stepping up to the plate and essentially helping the legal system.
"We sent out an email (in Adams County and surrounding counties). We've had everybody from some of the most senior members of the bar to some of the younger ones get back to us. These people definitely have enough work to do, but they said, 'Hey, we'll help out with this.'"
Larson said most local attorneys typically charge about $180 per hour. He called the current situation an "all-hands-on-deck type of thing."
"We have a problem to solve. We're trying to solve it," he said. "It's kind of a testament to the bar. We could have a bar that's says, 'I'm too busy,' but they haven't, which is great."
Adams County State's Attorney Gary Farha says his office must deal with the consequences of Nelson's decision while also handling the ramifications of The Pretrial Fairness Act portion of the SAFE-T Act, which went into effect on Sept. 18.
Defendants determined to pose a possible flight risk must be given a new hearing within 60 days of their request. Defendants who may pose a safety risk must have a hearing within 90 days. A hearing for defendants facing low-level charges must be held within seven days.
"If somebody is detained, they have to have an attorney," Farha said. "That starts a 90-day process. If (the Public Defender's office is) not accepting new cases, we don't know who to go to the person to represent, and they have to be represented. There is some type of delay that's going to go on now. That's a very scary proposition for a length of time when you only have possibly 90 days to start with."
Farha also said he did not recognize some of the names of attorneys who have volunteered to be called upon as specially appointed public defenders.
"Not knowing who the attorneys are complicates things a great deal," Farha said. "You don't know if it's a person who's practicing in Adams County, what their demeanor is like, what their procedures are like, how you have to approach someone. There are some older attorneys who are indicating they want to do complex cases. You're not sure if they're still familiar with the procedures and laws that are modern day. There are some people who are going to not be up to speed like a public defender would."
Farha says he has talked with Patrick Delfino, executive director of the Illinois State's Attorneys Association, to possibly discover other ways to fix the problem.
"I understand it is very difficult to hire attorneys right now," Farha said. "You know the chronicles that we've had in dealing with all that in our office, so it is a real problem. However, I don't know that (Nelson's decision) was a solution to that real problem."
EDITOR'S NOTE: Kent Dean is still employed by the Public Defender's Office. That information was incorrect in an earlier version of this story.
Miss Clipping Out Stories to Save for Later?
Click the Purchase Story button below to order a print of this story. We will print it for you on matte photo paper to keep forever.