BLIEFNICK GETS LIFE SENTENCE WITHOUT PAROLE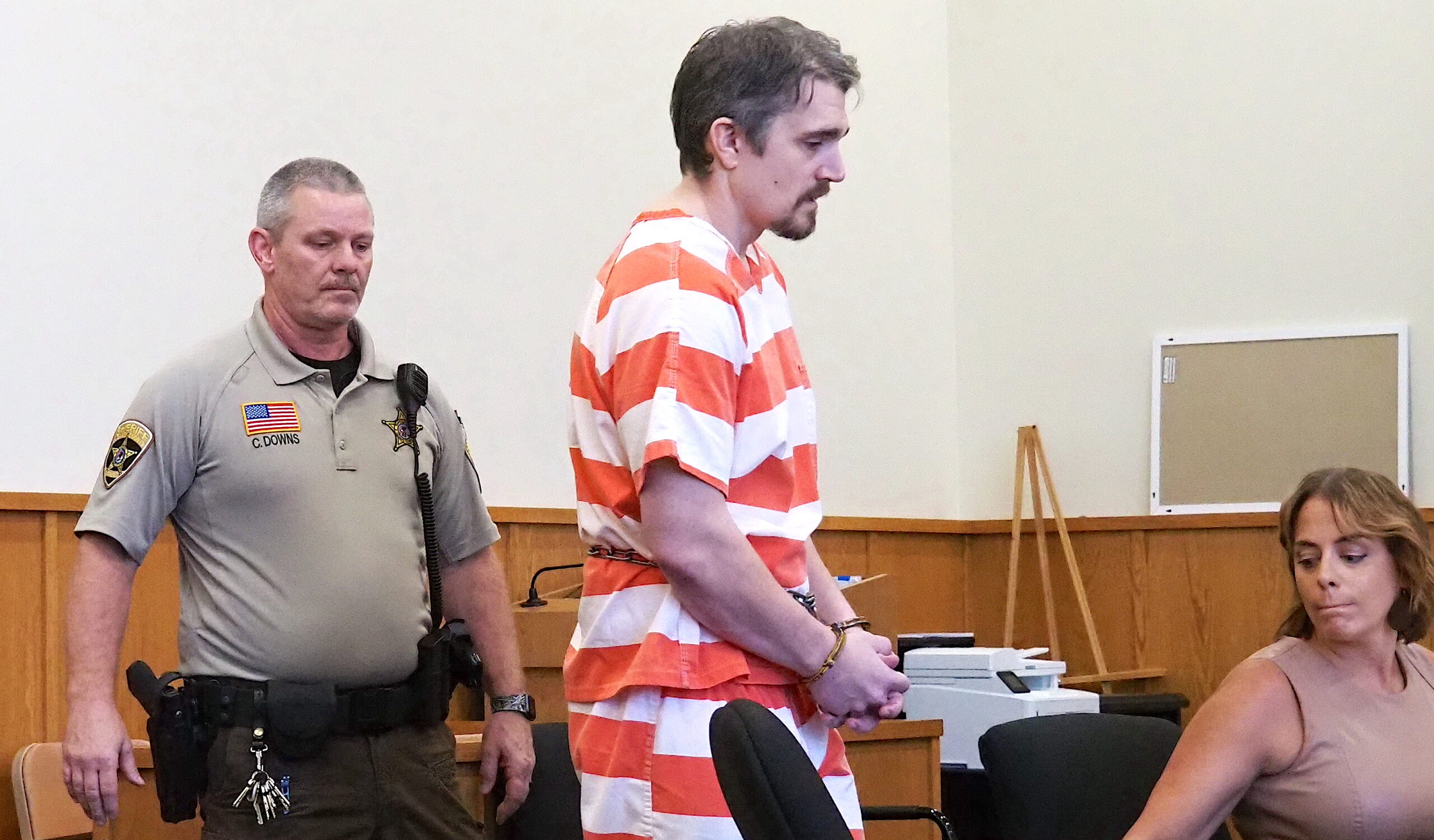 QUINCY — Tim Bliefnick sat motionless and emotionless from the time he sat down at the table next to his counsel, wearing the orange and white jumpsuit and shackled awaiting to hear his fate.
Bliefnick remained in that state as Judge Robert Adrian shouted out 14 gunshots, replicating the shots Bliefnick was found guilty of firing into his estranged wife Becky on Feb. 23.
And he had no response as Adrian gave him three natural life sentences merged into one, meaning he will be in a prison cell for as long as he lives without the possibility of parole.
Bliefnick was found guilty on May 31 on the three charges filed by the state: Two counts of First Degree Murder and one count of Home Invasion.
Defense Attorney Casey Schnack began the proceedings with a pair of motions, saying there was no meaningful foundation for Tim Bliefnick's Google searches because they had no time stamps. Schnack said if the searches were done before Becky Bliefnick's death they would have value, but not afterward. Said it could have been Tim or one of his son's doing the searches.
Schnack also brings up the Drew Peterson doctrine regarding hearsay statements. She said it is almost impossible to cross examine hearsay testimony, of which there were eight in the case.
Assistant State's Attorney Josh Jones said the laptop searches were based on sound foundation and the time stamps were irrelevant and it was the jury who decided the weight that evidence had. He added that the Peterson case testimony was a divorce case, just like the Bliefnick's were going through.
Adrian said the people laid a foundation because the laptop was the defendant's laptop and was password protected, adding that the weight of the evidence is measured and the jury gets to make that decision, not the court.
Regarding hearsay, Adrian said it's almost exactly the same facts with a divorce and then a murder. He said because of the action of the defendant in killing the spouse made it unable for them to testify and the court did keep out some statements.
Following family member giving their victim impact statements, Jones talked about how the state couldn't share certain information with the family and, while that wasn't fair, that's how the system works. He said the words of her family were powerful.
"He stood over her and emptied the clip," Jones said. "He shot her 14 times. She was bleeding to death and their children were back sleeping at his house.
"This was an execution. A person who hunted and stalked his victim for days. Who practiced the execution. In my 22 years, I've never seen a murder as planned, as premeditated and thought out as this one. He deserves a sentence of a natural life."
Schnack countered with "Let's not forget who Tim was prior to Feb. 23, 2023. He was an upstanding member of society with no prior criminal record."
She then asked the court to show leniency, hope and mercy to Bliefnick.
"The defendant still made this choice," Jones said. "I ask the court to show the defendant the same leniency he showed Becky when he fired 14 shots into her body and left her to die completely and utterly alone."
Adrian asked Bliefnick directly if he wanted to make a statement and he replied "No, your honor," before the judge sent him to prison until he dies.
Jones was satisfied with the sentence.
"I think justice was done for Becky and for Becky's family and honestly, most importantly, for those three little boys," Jones said "It's incredibly sad that they're gonna grow up without their mother and now without their father, but honestly, I think there's got to be a sense of closure for those boys and a few years to look back and know that that justice was done on behalf of their mother."
Adrian ruled Tim Bliefnick as indigent with the court's seizure of his assets as they were still being contested during the divorce, so the state appellate defender's office will handle an appeal.
Schnack was disappointed, but not surprised, with the sentence.
"The judge didn't do anything that I wasn't expecting him to do," she said. "Honestly, I was expecting them (the people who gave victim impact statements) to talk a little bit more and be a little bit, you know, more assertive towards him, but he made a clean ruling and he did what he felt was best.
"I wasn't expecting to be successful on the post trial motions. Really, at this point, the post trial motion was to make the issues clearer for appeal and to firm that up and, you know, that's all that we could do for Tim at this point."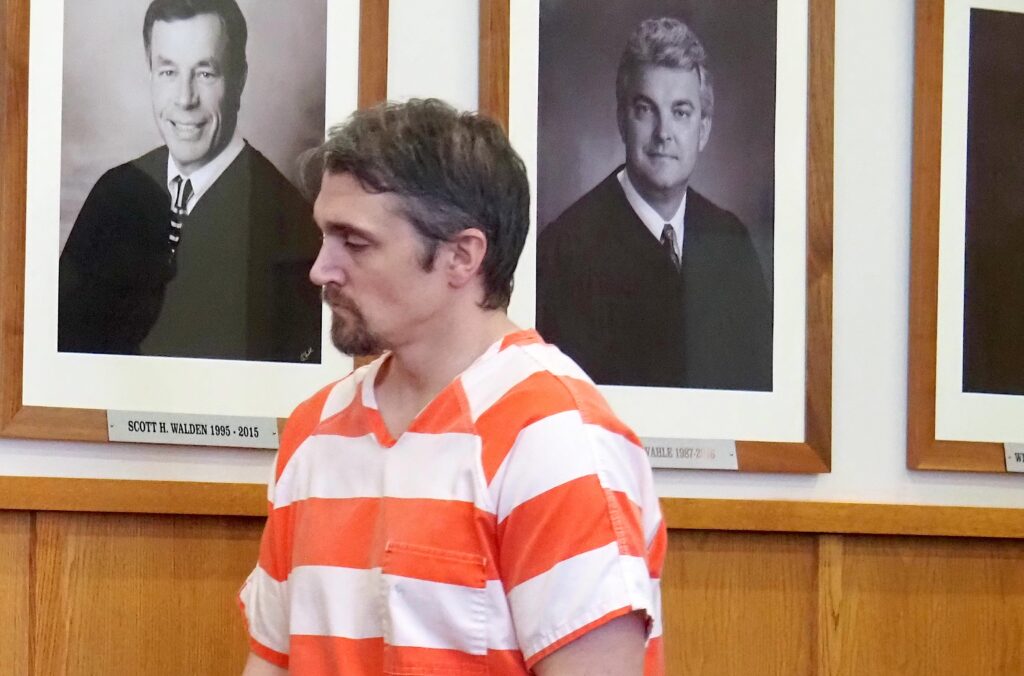 Miss Clipping Out Stories to Save for Later?
Click the Purchase Story button below to order a print of this story. We will print it for you on matte photo paper to keep forever.