Canton woman shot to death Sunday night in home; husband facing second-degree murder charge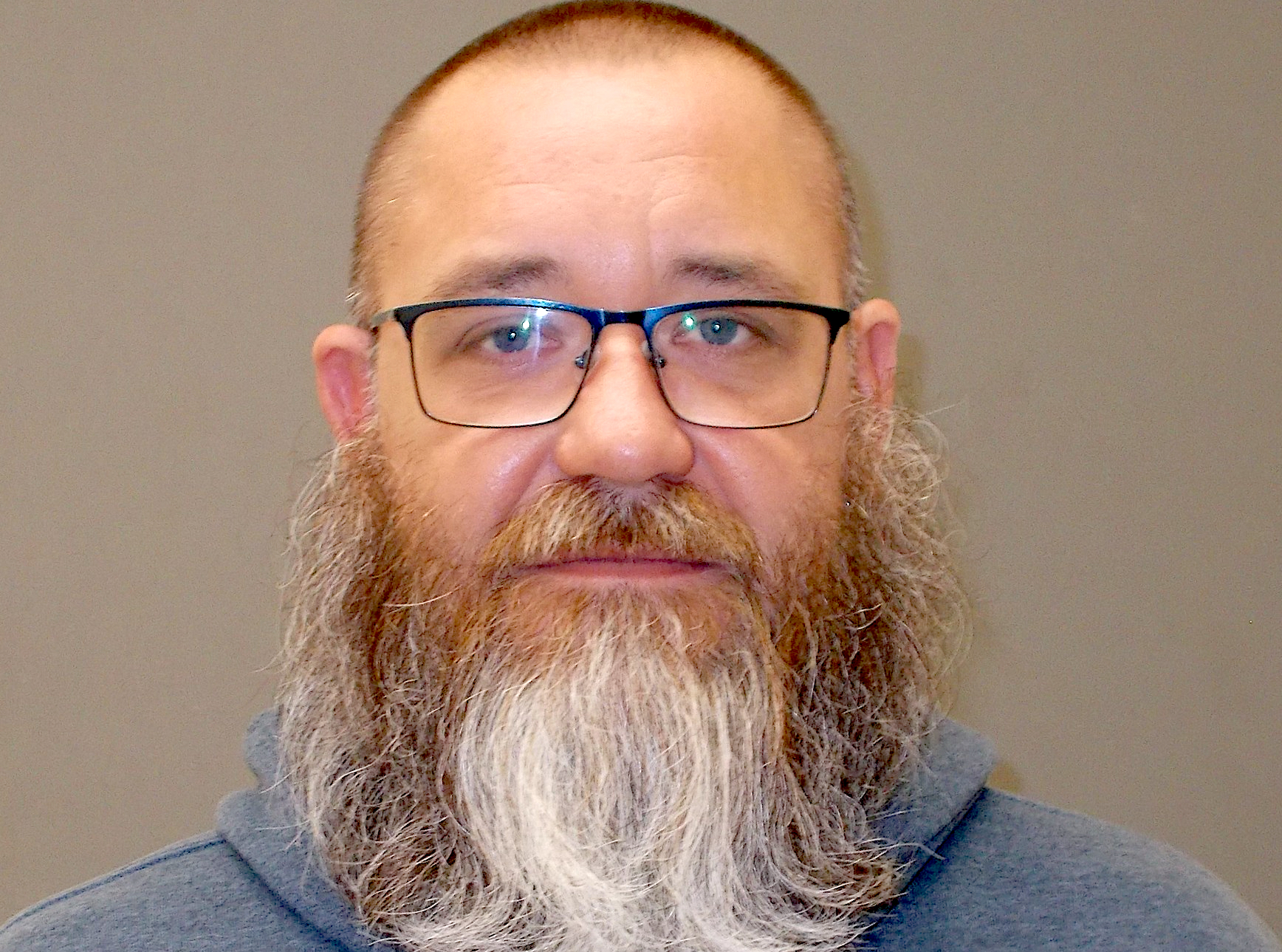 CANTON, Mo. — A Canton man is in the Lewis County Jail on a second-degree murder charge after he reportedly accidentally shot his wife while they fought in their home Sunday night.
A press release from the Lewis County Sheriff's Department said deputies were called to a disturbance at 405 Grant in Canton at 8:03 p.m. Sunday. Upon arrival, deputies and emergency medical services employees found April Wolf with a severe gunshot wound. She was taken by ambulance to Blessing Hospital in Quincy, Ill.
Adams County Coroner Scott Graham pronounced her dead at 12:44 a.m. Monday.
Lewis County Prosecuting Attorney Chelsea Fellinger filed charges Monday against Adam Wolf, April Wolf's husband, for murder in the second degree, a Class A felony; armed criminal action, an unclassified felony; and unlawful use of a weapon while intoxicated (weapon loaded), a Class E felony.
Adam Wolf, 47, called NECOMM, the 911 communications center, to report he had shot April Wolf, according to a probable cause statement filed by Lewis County Sheriff David Parrish.
"I accidentally shot (her)," he said.
When asked where she was shot, Adam Wolf replied, "In the mouth." He later said, "She was coming at me. We were fightin.'"
Adam Wolf then identified the weapon as a .22-caliber pistol. He said he had placed the gun on the freezer in the kitchen. Deputy Toby Moss later recovered a Browning Buck Mark .22-caliber semi-automatic handgun from the top of the freezer. The firearm was empty, and the magazine was not present.
Moss and Trooper Roy Smith arrived to find April Wolf lying unconscious on the kitchen floor with a major head injury. Adam Wolf was detained inside Smith's patrol vehicle at the scene.
Smith, Chief Deputy Jerrod Eisenberg and Sgt. Devon Willis all observed the odor of intoxicating beverages emanating from Adam Wolf's body and breath. They all believed he was under the influence of alcohol.
Parrish wrote he contacted the Quincy Police Department at approximately 9 p.m. and requested assistance at Blessing Hospital. He told Adam Wolf he was under arrest for manslaughter in the first degree at 9:47 p.m. Wolf then was transported to the Lewis County Jail.
Parrish and Deputy Abigail Lyon arrived at Blessing Hospital to learn April Wolf sustained a gunshot wound that entered her mouth, traveled into her brain and remained lodged inside her skull.
Lyon and Parrish then interviewed Adam Wolf and an unidentified woman, who reported she did not live with Adam and April because of their "constant fighting." She said they would verbally argue and fistfight each other.
The unidentified woman said she received a text from April Wolf at 7:50 p.m. stating, "He's beating the s**t out of me. He says he's going to kill me tonight." The woman then said she called Adam Wolf and could hear arguing. She then called April, who informed her she couldn't breathe.
Approximately 20 minutes later, Adam Wolf reportedly called the unidentified woman and said April Wolf was dead. The woman claimed Adam Wolf said he was trying to shoot himself, and April Wolf "threw herself in front of it."
Members of the Lewis County Sheriff's Department, the LaGrange Police Department and the Missouri State Highway Patrol's Division of Drug and Crime Control served a search warrant at the residence. An empty .22-caliber shell casing was found on the kitchen floor near where April Wolf had been lying. The .22-caliber magazine for the Browning Buck Mark pistol also was found on the kitchen floor.
Judge Thomas Redington with the 2nd Circuit Court issued a warrant. No bond was authorized.
The investigation is ongoing. An autopsy is scheduled.
Quincy attorney Ryan Schuenke, on behalf of April Wolf, filed a certificate of dissolution of marriage on April 10, and a proposed judgement was filed on July 14. However, the case had not yet been settled, according to online court documents.
Adam Wolf was charged with third-degree domestic assault on July 23 in Lewis County. Documents filed by Fellinger on Sept. 6 said he knowingly caused physical pain by kicking a woman in the face. The plaintiff — whose name was redacted — and Adam Wolf were "persons who resided together or who had resided together in the past."
Adam Wolf appeared before Judge Michael Wilson for an arraignment on Sept. 7. The case is set to go to trial on Feb. 28, 2024.
An order of protection was filed Aug. 29 against Adam Wolf. Judge Corey Ray Moon ordered him not to abuse, stalk, molest or communicate with April Wolf.
The Lewis County Ambulance District, Adams County Coroner and Quincy Police Department provided assistance Sunday night.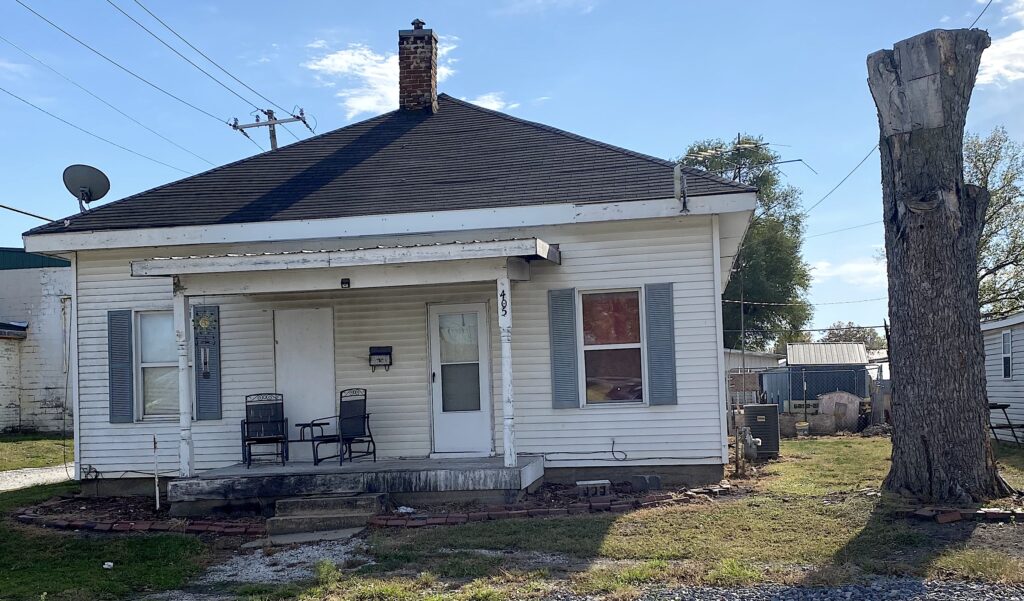 Miss Clipping Out Stories to Save for Later?
Click the Purchase Story button below to order a print of this story. We will print it for you on matte photo paper to keep forever.