Chief judge puts Adrian back on felony criminal court docket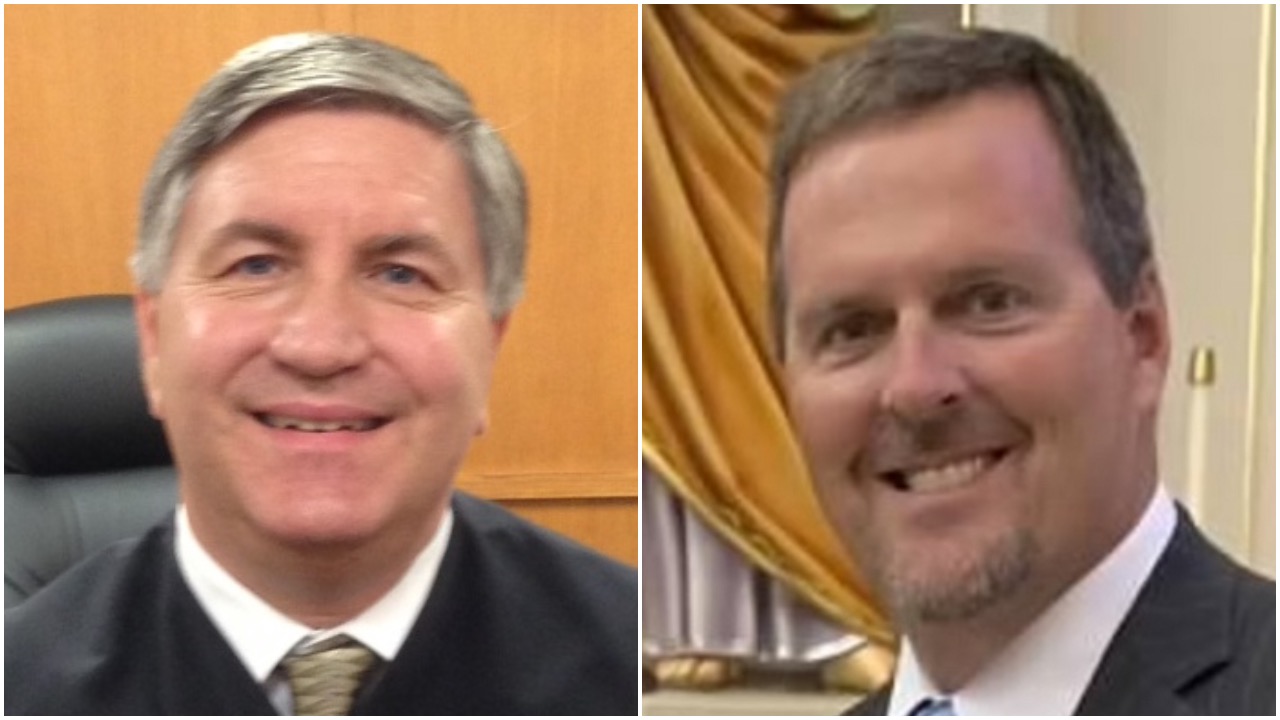 QUINCY — Nearly a year after being removed from criminal cases at the Adams County Courthouse, Judge Robert Adrian has been reinstated to his former duties.
Administrative orders filed Dec. 20 by Judge Frank McCartney, chief judge of the Eighth Judicial Circuit, noted that Adrian and Judge Tad Brenner would be assigned to felony criminal court effective Jan. 1.
McCartney said assignments in the Eighth Judicial Circuit are reviewed annually, but the decision to assign Adrian and Brenner to the felony docket was precipitated by two developments — the assignment of Amy Lannerd as a justice to the Fourth District Appellate Court and associate judge Roger Thomson being elected to the circuit judge position in Mason County.
Thomson, who was invested Dec. 1, is filling the vacan­cy created by the retirement of Judge Alan Tucker. However, McCartney said Thomson will remain as the judge on the Bradley Yohn sexual assault case.
"We weren't allowed to fill the associate judge position, and when Lannerd was assigned to the appellate court, that put us down two judges," McCartney said.
Adrian had been splitting felony court duties with Lannerd in 2021. He gained national attention for the reversal of his decision in a local criminal sexual assault case.
After finding 18-year-old Drew Clinton guilty of one count of criminal sexual assault during a bench trial on Oct. 15, 2021, Adrian changed his mind at Clinton's sentencing hearing on Jan. 3, 2022 and declared him not guilty. Clinton faced a minimum of four years in prison, but Adrian said the 148 nights he spent in jail was "plenty of punishment" and a "just sentence."
Adrian then threw Josh Jones, lead trial attorney for the Adams County State's Attorney's office, out of his courtroom on Jan. 12. The judge noted Jones had reacted to a post on QUANADA's Facebook page by "liking" the post. Adrian then said to Jones, "I can't be fair with you today. Get out."
The next day, McCartney assigned Adrian to the small claims dockets, the Law Magistrate docket and the probate docket.
"I want to make sure the court process in Adams County is working properly, and I understand this situation has received a lot of media coverage," McCartney said at the time. "I'm just trying to do the best I can to make sure everything's running smoothly in Adams County, so I'm going to continue trying to do that."
McCartney said putting Adrian back on the felony criminal docket after a year away "made the most sense" because of the departures of Lannerd and Thomson. Adrian is the second-longest serving judge in the Eighth Judicial Circuit, trailing only John Wooleyhan.
"Prior to the Clinton case, (Adrian) was well regarded with both sides as a judge on the criminal docket," he said. "Over the last year, he's done some things through education conferences and such. We all do. We're always looking to better ourselves as judges. With being down two judges, we had to look to fill that position. He has handled a criminal docket in Adams (County) longer than anyone else."
However, McCartney also said Brenner will be handling all the sex cases.
"We'll just review that as time goes on," he said. "With this new (SAFE-T) act, and it's a little up in the air right now (because of the Illinois Supreme Court's Dec. 31 decision to put the SAFE-T Act on hold), this is going to be a fluid situation. We may need to adjust these dockets again in the near future. We're just going to monitor it, obviously, probably on a weekly or monthly basis, and we'll make changes as needed."
McCartney said he anticipates Adrian's return to the criminal felony docket to go smoothly.
"I understand why some people may be upset, but he made the most sense," he said. "He arguably has the most criminal experience in our circuit handling big cases. I think he's excited to get back into a criminal docket. We'll see how it goes."
The Illinois Judicial Inquiry Board filed a complaint with the Illinois Courts Commission on June 21 against Adrian.
The Chicago Daily Law Bulletin reported that the JIB said Adrian allegedly violated several rules of the Code of Judicial Conduct, including Rules 61, 62 and 63.
Rule 61 states, "A judge should uphold the integrity and independence of the judiciary." Rule 62 states, "A judge should avoid impropriety and the appearance of impropriety in all the judge's activities." Rule 63 states, "A judge should perform the duties of judicial office impartially and diligently."
The Illinois Courts Commission hears the evidence against a judge at a public hearing and decides whether the allegations of the complaint were proved by clear and convincing evidence. After a public hearing, the commission can reprimand, censure, suspend without pay or remove the judge from office.
A status hearing in the Adrian case before the Illinois Courts Commission is set for Feb. 2.
Adrian was retained in the November 2022 election as a circuit judge in the Eighth Judicial Circuit. He needed 60 percent of the vote to be retained, and Adrian received 28,915 "yes" votes and 18,045 "no" votes — about 62 percent.
Adams County, the largest county in the circuit, was the only one of the eight counties in the circuit he lost, falling 12,302 to 11,829. He managed to surpass 60 percent in the other seven counties and hit the 80 percent mark in Menard and Mason counties.
Adrian, a Republican, first earned election to his position in the Eighth Judicial Circuit after defeating Quincy attorney Chris Scholz with 55.7 percent of the vote in the November 2010 election. He replaced Mark Schuering, who retired. Adrian was retained in 2016.
Miss Clipping Out Stories to Save for Later?
Click the Purchase Story button below to order a print of this story. We will print it for you on matte photo paper to keep forever.