City code likely to prevent Troup from appointing Finney to Board of Police and Fire Commissioners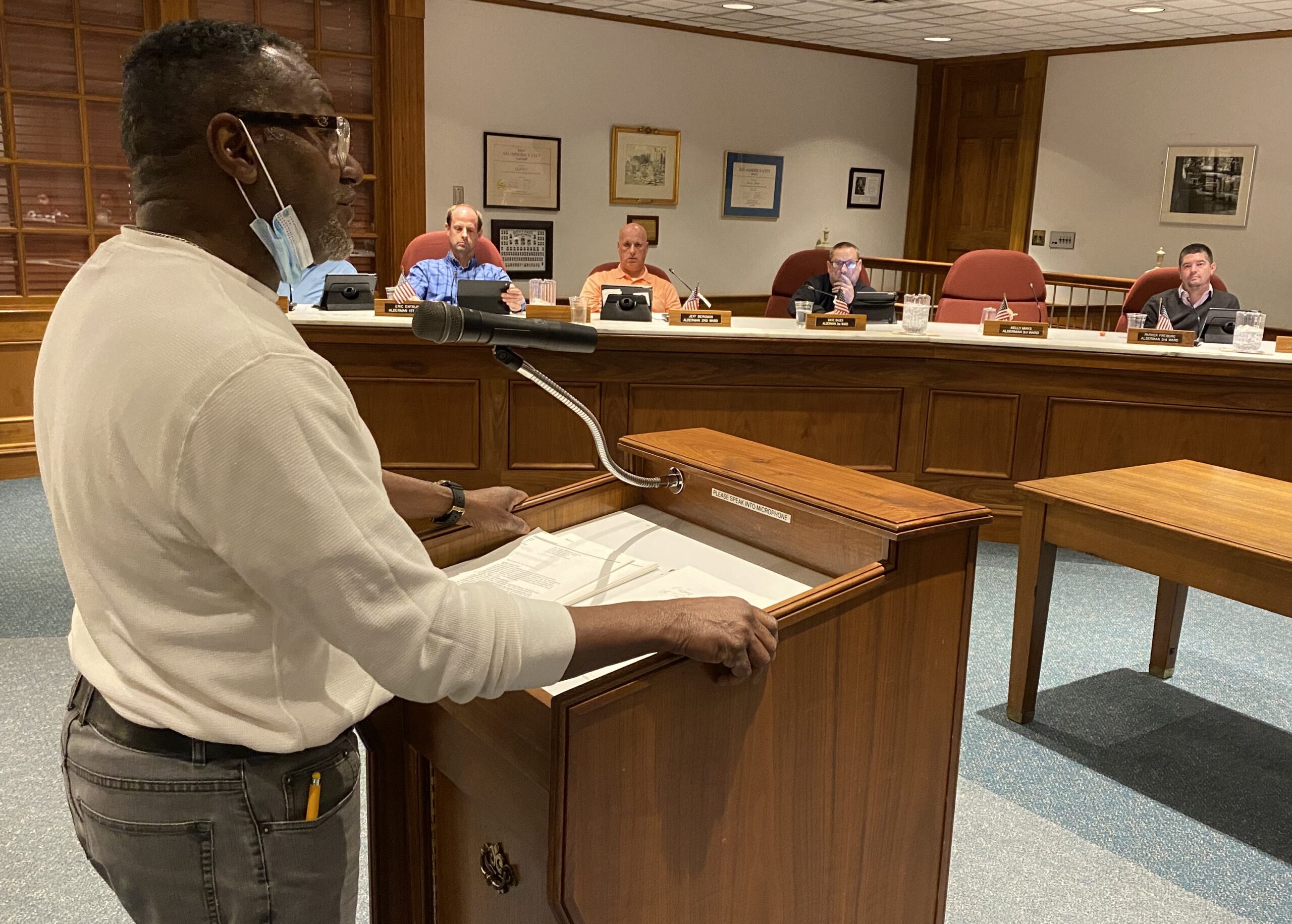 QUINCY — Quincy Mayor Mike Troup's proposal for Jason Finney appointed to the Board of Fire and Police Commissioners ran into a snag during Monday's Quincy City Council meeting.
Troup said in a Friday interview that Kerry Anders' term expired at the end of January. Anders said in a Sunday interview he wants to fulfill his third three-year term, which Moore sent to the City Council on Jan. 28, 2019.
Chapter 40 of the city code says the mayor appoints commissioners for three-year terms, and they will serve until the end of the municipal year, which is April 30.
When Finney's appointment came up for a vote on Monday, Mike Rein, R-5, moved to table the vote for two weeks. Aldermen unanimously voted to approve the tabling, with Kelly Mays, R-3, and John Mast, R-5, absent from the vote.
"I asked the aldermen to do that before the meeting tonight," Troup said after the meeting. "There are some issues that are coming up that I needed to … that I didn't get the answers to today. We want to go through and take a little bit more time, get the facts, make sure we're OK and go from there."
Muddy River News learned after the meeting that Chapter 40 of the city code also says "no person holding a lucrative office under the United States, this state or any political subdivision thereof, or a municipality, shall be a member of the Board of Fire and Police Commissioners or the Secretary thereof."
Finney, a former 3rd Ward alderman who resigned in June 2011 when he moved out of the ward, is a human services caseworker for the Illinois Department of Human Services and appears to be ineligible to take the position. He was paid $66,300 in 2021, according to figures on the Illinois Comptroller website.
"I don't have a firm answer on (the question about city code), but that's part of why I asked Alderman Rein to table that for a couple of weeks so I can verify what's qualified or not qualified," Troup said in a phone interview after the meeting. "The city code is more restrictive than the state code. State-wise, (Finney) has no problem at all, but under the city, that's an issue. That's why I'm checking out a couple other things as well."
Leroy Holtschlag, a 7th Ward alderman for six years, stepped down from the position in May 1991 because of federal Hatch Act provisions limiting political activities by some government employees. Holtschlag was a research development specialist for the Illinois Department of Child and Family Services. DCFS receives federal funding, and the Hatch Act bans local, state and federal government workers from seeking office if the funding is used to help pay their salaries.
Anders spoke during the public forum portion of Monday's City Council meeting asking for clarification about his position on the Board of Fire and Police Commissioners. The board recently started the process for replacing Police Chief Rob Copley, who has announced he is retiring May 6.
"The mayor and I and Commissioner (Barry) Cheyne met at 8 o'clock (in the morning) and had a very productive meeting last Thursday to talk about what we need to do to get this police (chief) search started and the standards would be looking for," Anders said. "And then at 6:30 (p.m.), it seemed like all hell broke loose.
"I got an email that said I was going to be replaced, which is OK if the time comes. I'm just trying to get some clarification from the mayor or maybe the council. I was approved on Jan. 28, 2019, for a three-year term, and it was effective in March of 2019. I'm just trying to get clarification on what the city code says."
After speaking to his lawyer and a retired judge, Anders said he believes the end of his term should be April 30.
Troup believes Anders' three-year term expired on Jan. 28, 2022.
Alderman Eric Entrup, R-1, asked Anders if he was interested in serving another term.
"I would like to see some completion (of) what we started with a police search and see what we can do," Anders replied. "We started this process because the (Police Aldermanic) committee said we can get this police search underway. I don't mind being relieved of my duties. Just do it the right way and stay within the code."
Miss Clipping Out Stories to Save for Later?
Click the Purchase Story button below to order a print of this story. We will print it for you on matte photo paper to keep forever.