City Council to vote on overtime funds for fire department; temporary station closures due to lack of firefighters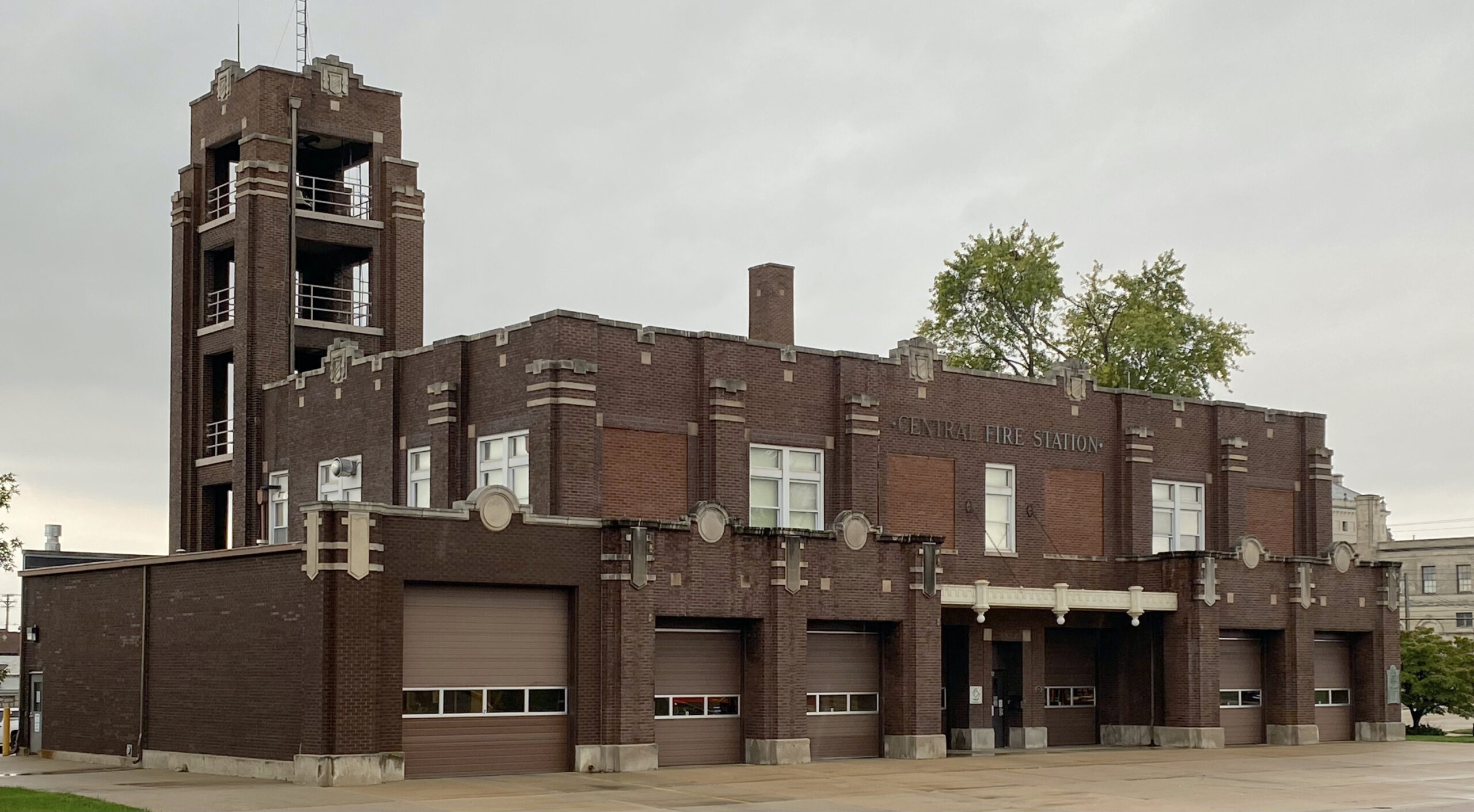 QUINCY — Fire Station 6 at 24th and Cedar was briefly closed twice in the past 30 days because of a lack of available firefighters.
"A guy called in sick in the morning. We had four guys in Chicago training, and we had some guys taking vacation days," Fire Chief Bernie Vahlkamp said of the most recent closure on Oct. 8. "But they got it filled, and the station reopened pretty quickly. It wasn't closed very long."
That the station had to close at all is a concern, however.
Vahlkamp says the Quincy Fire Department has been short staffed for the last year. The number of firefighters was as low as 55, but recent hires has bumped that number to 58.
"We're trying to get back to 60, which seems to be the kind of the magic number," Vahlkamp said. "That helps alleviate the overtime with people calling in sick and vacation days. We're running so short that in the last year, there's been so many hirebacks and so much overtime that some guys just don't take it when it's available. They know there's another one coming. The access to overtime right now is readily available now."
Quincy Fire Department budgeted for 58 firefighters in 2022
Vahlkamp wants to avoid to avoid future fire station closures.
"It's not something we want to do," he said. "We're a professional fire department. We make it work. We've had to do this, even when we were at full staffing. I can't guarantee there won't be times when due to a truck breaking down or somebody calling in sick or somebody gets hurt that you'll have days where you can't have a truck. You have to rearrange the way we run our crews for the day. But guys make it work all the time.
"It's not commonplace, but it's more common now because we're having a harder time filling some of the overtime slots."
A minimum of 60 firefighters are needed to keep the city's fire stations operational. The Quincy Fire Department was only budgeted for 58 firefighters in the 2022 fiscal year. Additional overtime is required to keep things running.
The Quincy City Council is expected to vote Monday night on an ordinance to move $215,000 to the department's budget, with $140,000 used for overtime and $12,000 for call-back pay. The ordinance also includes $50,000 for windows to be replaced at Central Fire Station and $13,000 for bottles to be replaced on self-contained breathing apparatuses.
Stations must have minimum of three firefighters
Overtime is typically planned when schedules at the fire department determine not enough firefighters are available to cover all shifts. Call-back pay is for emergencies, such as when extra firefighters are needed to assist at a fire or when firefighters unexpectedly call in sick. Firefighters are paid double pay for the first two hours of call-back pay, and time-and-a-half for all hours after that.
Each of Quincy's five fire stations must have a minimum of three firefighters. The minimum staffing for the fire department each day 16 — 15 firefighters and an incident commander. Firefighters typically work a 24-hour shift, then take 48 hours off.
When one station is shut down for a lack of firefighters, it affects every other station in the city.
Vahlkamp: Our departments are aging
"Guys have to fill in and take additional calls and additional work duties that other trucks would fill," Vahlkamp said. "When that one truck is shut down or slowed, then other trucks are going into that area to cover for the truck that would handle those calls. A truck that would normally be sitting at Station Three is now gone into somebody else's district covering those calls. Our manpower has to spend more time running on the calls. They spend more time on the response times for longer drive times.
"One of the more dangerous things we do actually is drive across town lights and siren. That's where injuries happen. That's when wrecks occur. I'm not saying we're unsafe drivers, but we try to keep our trucks in service within their districts so they are not having to make those long-distance runs across town."
Vahlkamp says some firefighters have been unavailable lately because they've been sent to training exercises so they can join the department's haz-mat (hazardous materials) team and the technical rescue team. A minimum of 10 people per team are needed to meet the requirements of the mutual aid box alarm system in Illinois.
"Our departments are aging, and we need to replace some of the people on those teams," he said. "For example, I'm still considered an active member for the TRT team. We've got to get those younger guys trained. That fell by the wayside for a number of years because dollars weren't available.
"We do need to get our numbers back up to 60 people. That will help alleviate all of that."
Quincy Fire Department response districts
Above is a map of the response district for the Quincy Fire Department General alarms for fire would include the three engines shown (example, 2-5-4) from the stations and the order they are expected to arrive. If the first truck due is busy on another call, the second engine due would be dispatched to that district to handle the next call. Still alarms (trash fire, CO detector, EMS call, etc.) only involve the first engine listed (such as Engine 2 in the 2-5-4 district).
Miss Clipping Out Stories to Save for Later?
Click the Purchase Story button below to order a print of this story. We will print it for you on matte photo paper to keep forever.