Clinton's request to expunge records in criminal sexual assault case denied by judge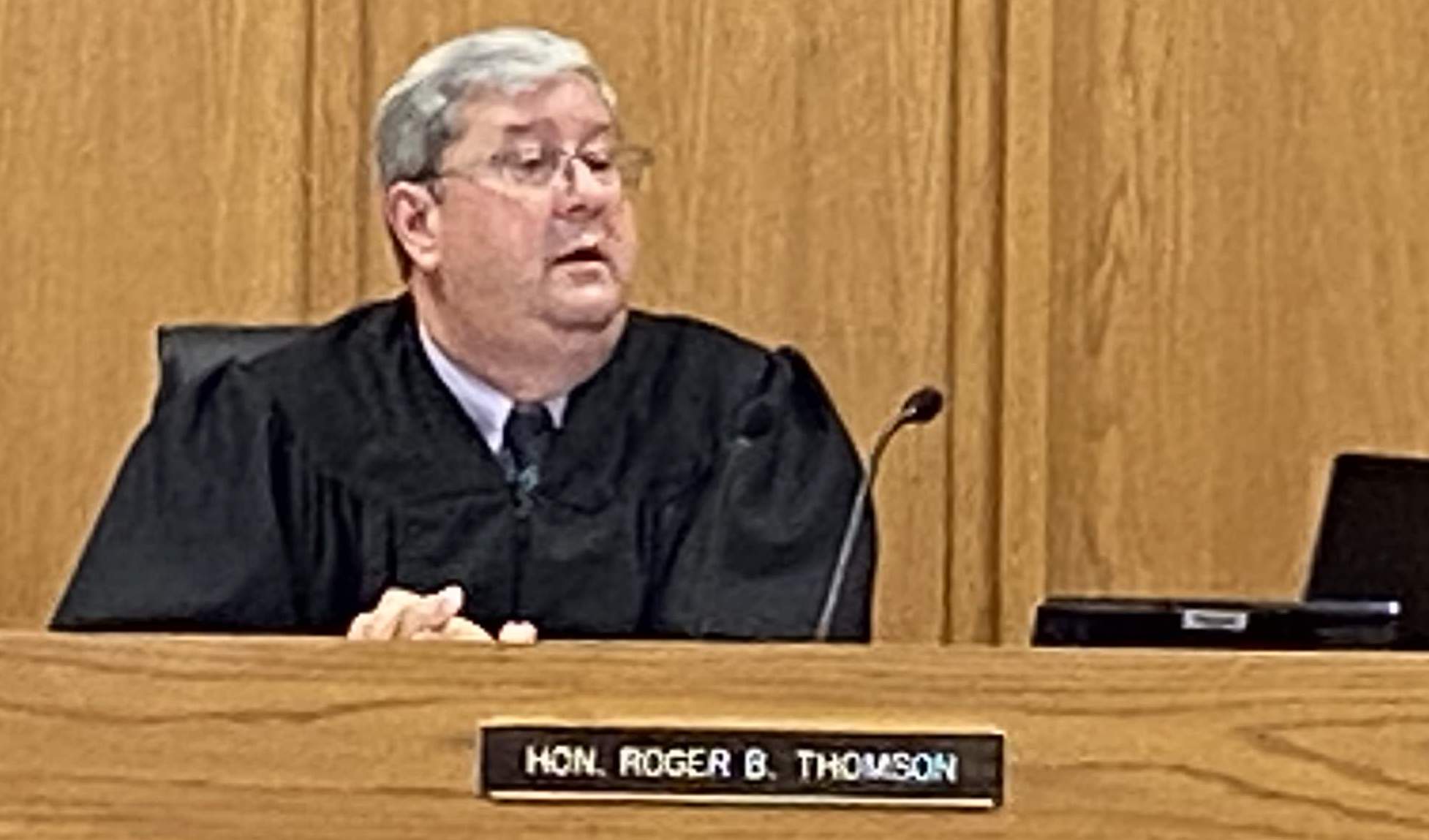 QUINCY — A Michigan man who was found not guilty by a Quincy judge of criminal sexual assault in 2021 had a request for the records in his case to be expunged denied by a different judge.
Drew Clinton, 19, of Taylor, Mich., appeared before Judge Roger Thomson for Wednesday's hearing in Adams County Circuit Court. He represented himself, while Assistant State's Attorney Laura Keck represented the state.
The American Bar Association says expungement is the process by which a record of criminal conviction is destroyed or sealed from state or federal record. An expungement order directs the court to treat the criminal conviction as if it had never occurred, essentially removing it from a defendant's criminal record as well as, ideally, the public record.
Judge Robert Adrian found Clinton guilty of one count of criminal sexual assault during a bench trial on Oct. 15, 2021. However, Adrian changed his mind at Clinton's sentencing hearing on Jan. 3, 2022, and declared him not guilty.
"… This happened when this teenager … was two weeks past 18 years old," Adrian said, according to transcripts provided by Kim Cattrall, a court reporter for Adams County. "He has no prior record, none whatsoever. By law, the court is supposed to sentence this young man to the Department of Corrections. This court will not do that. That is not just. There is no way for what happened in this case that this teenager should go to the Department of Corrections. I will not do that."
Adrian said the 148 days Clinton served in the county jail was "plenty of punishment" and released him from custody.
Adrian gained national attention for his decision and was removed from handling criminal cases at the Adams County Courthouse for most of 2022. However, he was reinstated to those duties on Jan. 1.
Keck said Clinton filed a motion to have his arrest records expunged and all of the court files would have been destroyed.
"The judge asked (Clinton) if he had any evidence or any argument," Keck said. "(Clinton) said no. He just wanted to stand on his petition."
Keck said she argued that expungement should be denied because the law allows in Illinois — and some other states — that if a person is ever charged with a sex offense, the state's attorney's office can file a motion to use prior offenses.
"If it was expunged, then that would mean all the transcripts and everything went away," Keck said. "It also means if (a sexual offense) was in a different jurisdiction, and they ran his history, it would not show up that he'd been arrested for this, so they wouldn't know to look for these police reports. We should be able to keep that in his criminal history for other jurisdictions, and the police report should be retained so that other jurisdictions or our jurisdiction could use those if there were future offenses.
"The judge agreed that because of that statute, the expungement should not be granted."
Keck said Clinton could appeal Thomson's decision, but "I've never seen that before. It would be very hard to win an appeal on that issue, I think."
Miss Clipping Out Stories to Save for Later?
Click the Purchase Story button below to order a print of this story. We will print it for you on matte photo paper to keep forever.