Construction date for $5.4 million library in Mount Sterling should be set soon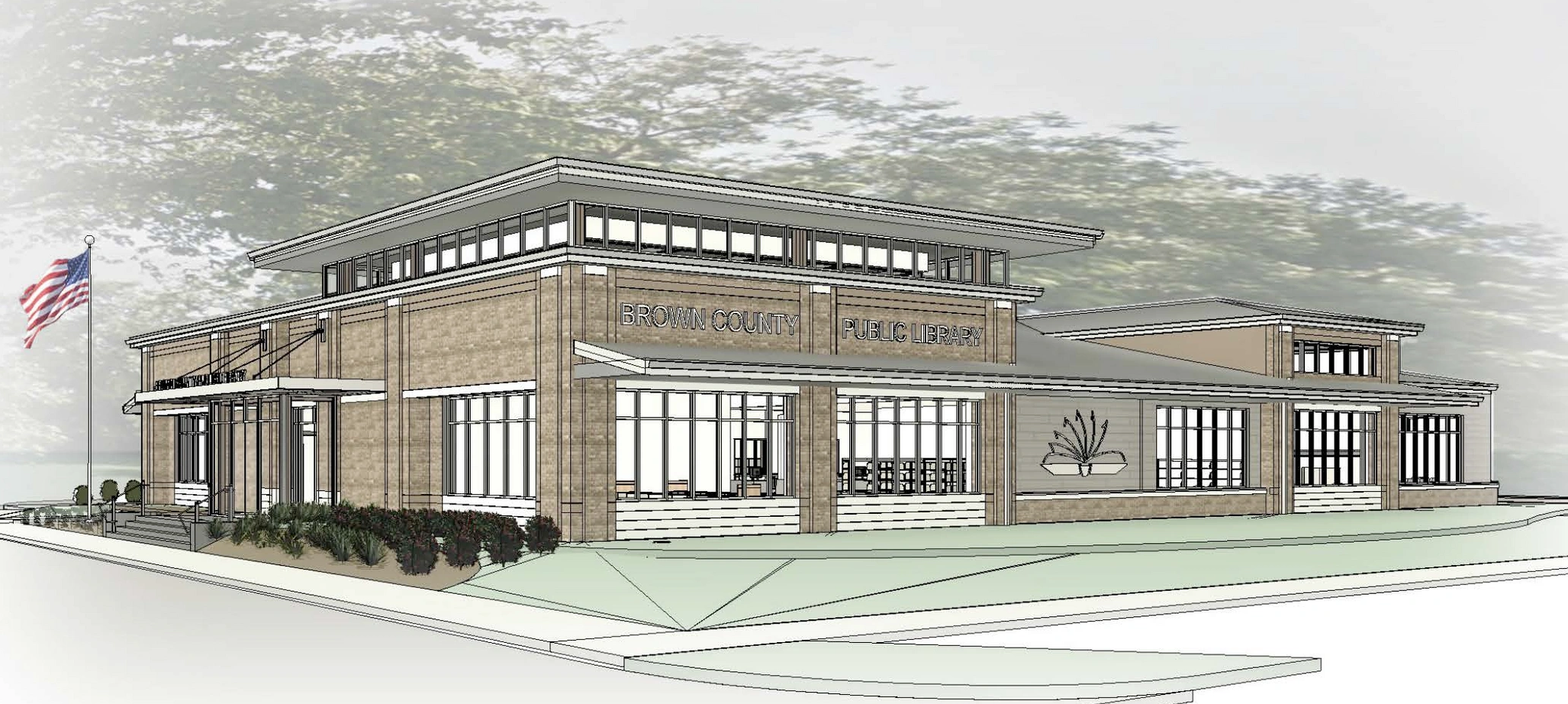 MOUNT STERLING, Ill. — All the money has been raised for a new library to be built in Mount Sterling, and a date to start construction should come soon.
The Mount Sterling Public Library was formed in 1915, and it moved to a converted hardware store at 143 W. Main in Mount Sterling in 1967. Now the Brown County Public Library serves all the county's citizens and will soon have a new $5.4 million home. It will be built one block south of Main Street at 106 SW Cross, site of the former 666 Hotel.
The bidding process on the new library ended Aug. 30. Library director Richard Young says the library board will meet this week to review those bids.
"The goal was to break ground this fall," Young said. "Our architect (Dewberry from Peoria) estimated it would be 12 to 14 months for construction."
The library needs no additional staff once construction is complete. Officials do not expect the cost of operating the library to increase.
Antiquated present library has just 3,100 square feet
Young said the antiquated present library has just 3,100 square feet — not enough to meet the county's needs. It also doesn't meet basic Americans with Disabilities Act guidelines, and it was built with materials containing asbestos.
A fundraising effort for a new building on a different piece of property — a former IGA grocery store — owned by the library started about 10 years ago. However, Young said attempts to get a state grant failed. The effort died, and the project was tabled.
"(The idea of a new library has) just always been out there," Young said. "We've seen our number of programs in circulation, patronage and everything increasing, and still the need was there … more so now than ever before."
Plans for the new library called for it to be 12,500 square feet when fundraising originally started in 2019. However, the COVID pandemic forced fundraising to be paused. Increased construction costs led to the size of the library being reduced to 10,600 feet.
Aonoymous donor, state grant contribute $4.25 million in fundraising
Before fundraising actively started again in June 2021, Young said an anonymous donor contributed $2 million. Secretary of State and State Librarian Jesse White awarded $2,250,559 in late May 2022 through the Illinois State Library's Public Library Construction Act grant program.
That left a little more than $1 million to be raised, and Young said more than 600 contributors came up with those donations between June and Christmas in 2021.
"We had support from the community from near and far," Young said. "We have people away from here who grew up in Brown County who wanted to donate to the project, and people who have family here who wanted to donate to the project. Lots of current residents donated because they saw the need."
A new library will address the parking issues at the current site. A bank owns a lot to the east of the 143 W. Main location, and the city owns a lot to the north.
"(The bank and the city are) both good neighbors, and our patrons do park in those parking spots because usually they are in and out," Young said. "But sometimes if we have programming or something else, they might be there an hour or more."
'The library is even more relevant now than probably before'
The library bought four lots in three parcels in November 2018 to create the new site, which is 120 feet by 240 feet.
Young says the new library will accommodate the growing use of the current facility.
"We have a lot more programming now," he said. "Every year we're increasing our programming and the number of participants in our programs. We've taken a big focus on getting people into the library. Just because it's the digital age, it's not true that nobody needs a library anymore. The library is even more relevant now than probably before. We have public computers that have WiFi, because some people in rural areas like Brown County don't have the data plans on their cell phones to do things like that."
"We want to continue to offer more things that are relevant to the people in our community."
Young says the library continues to accept donations.
"We're not actively seeking donations, but we do get some memorials from funerals when a family recognizes the need and makes the library a recipient of memorial donations after the passing of a loved one," he said.
Miss Clipping Out Stories to Save for Later?
Click the Purchase Story button below to order a print of this story. We will print it for you on matte photo paper to keep forever.