Corrections officer stabbed in 2014 failed jail escape sues Adams County for failure to provide health insurance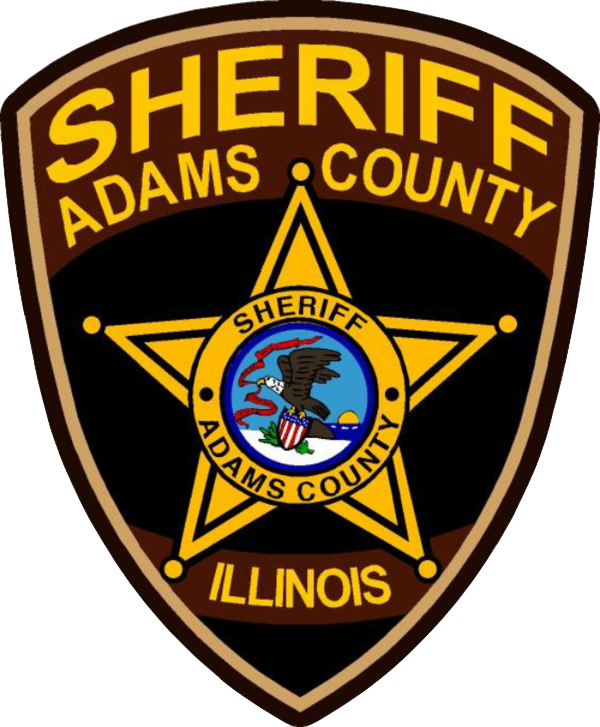 QUINCY — A former corrections officer with the Adams County Sheriff's Department filed a lawsuit Thursday against Adams County Sheriff Rich Wagner, claiming the county has not provided health insurance for him since he was attacked during a failed escape attempt in July 2014.
The injuries suffered in the attack prevented Brian Doellman from returning to his job. However, he claims the county owes him health insurance for life, as detailed in the provisions of the Public Safety Employee Benefits Act. Doellman is asking for $100,000 in damages.
"After years of asking Adams County to meet its obligations to him and his family, law enforcement hero Brian Doellman is left with no choice but to sue Adams County and its sheriff," Quincy attorney Anthony B. Cameron said in a prepared statement. He represents Doellman in the case.
Part of the attack on July 27, 2014, was captured on video surveillance equipment used in the jail inside the Adams County Courthouse.
Toothbrush filed to sharp edge used in attack on Doellman
Brad Waddill, an investigator with the Adams County Sheriff's Department, testified in an Aug. 2014 hearing. He said Doellman claimed he was distributing medications and food when Cobretti "Coby" Matlick, 19, attacked him and put an object to his throat. Doellman said he moved Matlick's hand away, but Matlick hit him several times. Doellman suffered an injury near one of his ears and on the top of his head.
Waddill testified Doellman lost a significant amount of blood during the altercation and needed stitches after the incident. He said a toothbrush filed down to a sharp edge allegedly was used by Matlick in the attack.
"Despite viciously wounding Brian by stabbing him in the head, (Matlick) couldn't overcome his courage and determination," Cameron said in his statement. "They never got his keys. Nonetheless, Brian's injuries were severe."
Matlick was scheduled to go on trial in May 2015 on an attempted first-degree murder charge. He pled guilty days before the trial and was sentenced to 20 years in the Illinois Department of Corrections. Now 26, Matlick is in the Dixon Correctional Center in Dixon, Ill.
The lawsuit contends Doellman was hospitalized and given care for his injuries through most of the summer of 2015. Doellman's physicians recommended an attempt to return to work. However, his physicians and Adams County Sheriff Brent Fischer determined in August 2015 Doellman was permanently disabled from performing his job because of his injuries, both physical and cognitive.
Doellman says assistant state's attorney told him he would get 'health insurance for life'
Doellman claims he was told in late 2015 by his union representative about the provisions of PSEBA. He claims an assistant state's attorney told him the county would provide Doellman and his dependents "health insurance for life." However, Doellman wasn't given papers to enroll into the program.
The Public Safety Employee Benefits Act was enacted in 1997 to provide lifetime employer-funded health insurance benefits for law enforcement officers, firefighters, correctional and correctional probation officers killed or injured in the line-of-duty while responding to an emergency. Qualifying employees sustaining a "catastrophic injury" are entitled to lifetime employer-funded health insurance premiums for themselves, their spouse and any children.
Doellman claims he requested in 2016, 2017, 2018 and 2019 for Adams County to provide health insurance comparable to what he had at the time of his injury. He claims a county representative promised the county would "look into" his requests, but he says his requests were unanswered until 2018.
The suit claims a county representative told Doellman in 2019 that the county wanted to provide the insurance, but the chairman of an assigned County Board committee "couldn't figure out how to do it."
Doellman says the county representative told him in February 2021 the county was prepared to deliver the insurance and work out compensation for the missed years of insurance. He claims he was instructed to visit an administrative office at the Adams County Courthouse. When he called for an appointment, Doellman claims a county employee refused to see him.
Doellman then claims he called the county representative, who said the assigned committee did not believe Doellman "deserved" the health insurance.
Cameron: 'There is no one left in county government to ask'
"Brian has quietly and politely sought his PSEBA rights from the county for several years," Cameron said in his statement. "This year, he received what he took as the county's final refusal. This hero, a man who risked his life to protect the public from escaping violent offenders, is left with nowhere to go. The county has had more than half a decade to live up to its responsibilities to this family. There is no one left in county government to ask. It is time for Brian and his family to bring this to court.
"Brian did not want to be here. He just wanted his PSEBA benefits. The county he served either didn't want to follow PSEBA or could not figure out how. In the meantime, Brian's tragedy is compounded. He is damaged far beyond what beginning on PSEBA now would accomplish. He asked the county nicely for what was promised him by Illinois law. It was not delivered."
Fischer resigned as sheriff in February 2016 to become executive director of the Illinois Law Enforcement Training and Standards Board. Her was replaced by Brian VonderHaar in a special election in November 2016 to fill the remainder of Fischer's term. VonderHaar then ran unopposed in the 2018 election.
VonderHaar said personal health reasons caused him to retire on Sept. 24, 2020. Wagner was selected to replace him.
Farha wrote in a text message on Friday night that the "matter has been turned over to David Penn around a year ago." Penn, a partner with Schmiedeskamp, Robertson, Neu and Mitchell in Quincy, had no comment about the lawsuit.
Miss Clipping Out Stories to Save for Later?
Click the Purchase Story button below to order a print of this story. We will print it for you on matte photo paper to keep forever.