Court orders QUANADA to send any records regarding domestic violence and Rebecca Bliefnick over for review; media escorted from the courtroom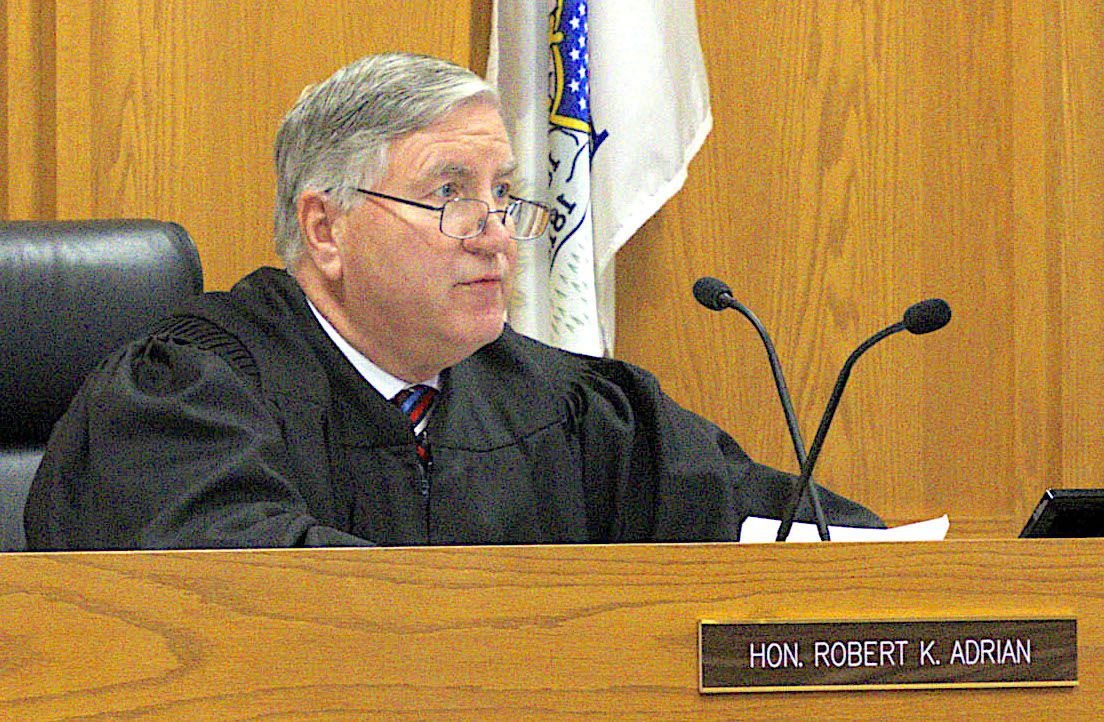 QUINCY — At the beginning of what was expected to be a long day of reviewing motions in the Tim Bliefnick first-degree murder case, the defense said the state needs to prove if there was any domestic violence in the marriage of Tim and Rebecca Bliefnick.
Judge Robert Adrian heard non-evidentiary motions for about 40 minutes Thursday morning before having the bailiffs escort members of the media from the courtroom as he enforced his ordered seal on all evidentiary motions in the case, at least until after a jury is seated. The state and the defense have both acknowledged their support for the court's action.
Representatives from Muddy River News, The Herald-Whig, KHQA-TV and CBS News left the courtroom as ordered. Muddy River News, The Herald-Whig and WGEM-TV are suing to have the motions unsealed and their case will be heard by Adrian on May 3.
The primary motion heard Thursday morning dealt with the question of any domestic violence committed against Rebecca Bliefnick by Tim Bliefnick. Tim Bliefnick's attorney, Casey Schnack, said the prosecution has called this a domestic violence case in public and it needs to provide that evidence.
"The issue of domestic violence was brought to our attention at a press conference where (Police) Chief Adam Yates and members of the Adams County State's Attorney's Office made it very clear that this was an act of domestic violence," Schnack said. "In order to defend that this is an act of domestic violence, we are seeking records as to whether or not Ms. Bliefnick ever sought services for domestic violence…We didn't make this an issue about domestic violence and now we are being prohibited from having access to what services if any were provided to Ms. Bliefnick and at nearly every single court appearance we have had representatives from QUANADA or some domestic violence advocacy group here monitoring the situation."
Schnack said the evidence could provide an inference that there was no domestic violence or if other services were rendered to Rebecca Bliefnick. Schnack also said Tim Bliefnick had received services from QUANADA and the state is seeking to prohibit those records entered in this case.
"We are asking that QUANADA be compelled to turn over all of their records relating to domestic violence, or nothing regarding domestic violence," she said regarding Rebecca Bliefnick's records.
Gerald Timmerwilke, representing Rebecca Bliefnick's estate, called the subpoena "a fishing expedition", but said QUANADA should provide the evidence to Adrian to review to determine if the records are germane to the case and to provide them to the defense and prosecution if relevant.
Adrian then had a question for Will Meckes, attorney for QUANADA.
"How in the world does…there's been nothing…and I've seen lots of information…lots of evidence in this case already," Adrian said. "There's no indication at all that Ms. Bliefnick went to QUANADA, if she did, for any type of rape counseling or intervention because of that. In fact, the statute specifically says this statute is intended to protect victims of rape. How do you square that with your position, that this should not be disclosed? Are you saying she's a victim of rape? Complained about rape?"
Meckes said "Without the consent of the estate, as now the victim under the statute, QUANADA is not in a position to disclose the nature of the counseling…"
"Under what? Tell me under what?" Adrian asked. "Because the statute you cited is specifically to protect victims, of rape, but doesn't say anything about domestic violence. Point to me where they don't have to provide it for domestic violence."
"…There's a definition section in the act and describes victim as a person who is the subject of or who seeks information, counseling, advocacy services, as a result of aggravated criminal assault, predatory criminal assault, criminal assault, relations within family, criminal sexual abuse, etc. So it's not specifically just regarding rape," Meckes responded.
"Well, but those are all specific crimes," Adrian said. "Has Mr. Bliefnick been charged with any of those crimes?"
Meckes said hadn't been aware of any charges, but added the statue doesn't require an alleged perpetrator to have been charged or convicted.
Timmerwilke said the estate would formally give QUANADA permission to release any related documents, if they exist, to the court. Adrian asked them to be turned over within seven days for him to review and make his ruling.
Adrian again stressed the tight timetable the case is under since Bliefnick is being held without bond. Following today's hearing, the next scheduled hearing is the media hearing on May 3 with the start of the trial to begin May 22.
Miss Clipping Out Stories to Save for Later?
Click the Purchase Story button below to order a print of this story. We will print it for you on matte photo paper to keep forever.