Downtown cider house plans to open in spring; owners also plan to offer mead, their 'secret weapon'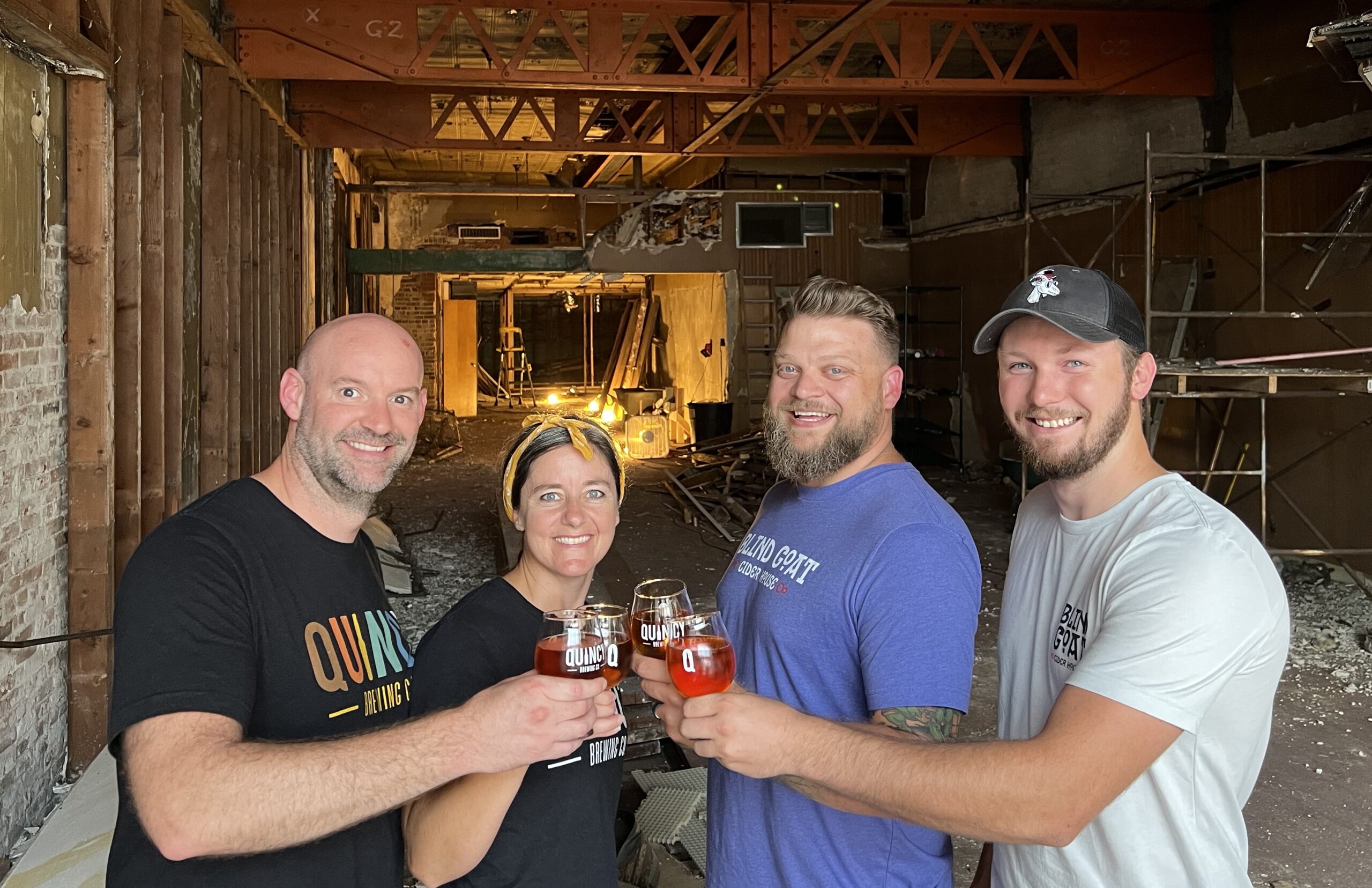 QUINCY — Today the building is filled with rotted boards, light bulbs hanging from the ceiling and plenty of dust and plaster to clean up.
L.J. Helmke and Branigan Stehl, however, have a shared vision for what 613 Maine will look like next spring as the home of the Blind Goat Cider House.
"This is a passion project," Helmke said. "Late nights, early mornings, on the weekends, we find the time to make it work because it's something we want to do. We think the community is really going to enjoy it. Since we've started to take it public, we've had tons of great feedback."
The building is owned by TJ Craig, LLC, which is managed by Josh and Tieraney Craig, owners of the Quincy Brewing Company. They bought the building from Pickleman's Holdings, LLC, for $138,000 on May 4, according to property tax documents filed in the Adams County Recorder's Office. The front part of the building will be for the cider house, while the back part will be a private event space for people renting the brewery.
Helmke said he and Stehl have been fans of the Quincy Brewing Company since it opened, but during the COVID pandemic, he was looking for a hobby. He learned about an online program through St. Louis University to earn a brewing certificate and learn to be a brewery operations manager.
"I was like, hey, that sounds like fun," he said. "I like beer. Why not?"
As Helmke started taking the classes during the summer of 2020, he spoke with the Craigs about business opportunities.
"(The Craigs) were very encouraging from day one," Helmke said. "They said we could open another beer brewery next to (Quincy Brewing Company), and you can't have too many. The craft beer industry is very much a friendly atmosphere."
Helmke and Stehl said they liked experimenting with weird flavors or strange ingredients when they made their first beers.
"We like to push the envelope, so to speak," Helmke said.
A friend of Stehl's has more than 100 beehives within 20 or 30 miles of Quincy.
"We started sourcing with him, got a bunch of his honey and started experimenting," Stehl said. "We started out with one-gallon jugs to make mead, and we just grew every year. Then we went to three-gallon jugs, five-gallon jugs, and now we have 16-gallon jugs. Pretty soon, we'll have 310-gallon jugs."
The Blind Goat Cider House is, by definition in Illinois, a craft winery. It will provide hard ciders made from fruit, comparable to national brands such as Angry Orchard and Woodchuck, to be sold at Quincy Brewing Company. However, Helmke and Stehl call their honey wine, also called mead, their "secret weapon."
"Mead is fermented up to a little higher alcohol percentage," Helmke said. "We use local honey as much as we can. We also have a couple of varieties with honey we got out of Florida."
The partners say the closest meadery is in St. Louis. Their focus, however, will be the cider. While they work on renovating the building, they also will experiment with their drinks.
"We had a booth at the Maker's Market in June, sold some shirts and gave out cider samples so people can start tasting some of our stuff," Helmke said. "We hope to kind of create a little demand and give stuff to people to give us feedback. What do you like? What do you not like? The cider is going be our focus because it's easy drinking and lighter. It's all gluten free, so it appeals to people with food allergies.
"The mead aspect of it is going to be kind of our passion project. I went to a brewing conference in Nashville in May, and a meadery is just across the river in East Nashville. That place is booming. It's a unique beverage that not everybody has. There's a lot of bad mead out there. There's stuff that, oh, my uncle made it in his basement, and it tastes like gasoline. It's just like homemade wine or any other homemade products. If you don't have the time to dedicate to the craft to perfect it, it's not going to work."
"I spend a lot more time on our mead than our cider, just because mead takes more time," Stehl said. "We won't serve anything that's not at least eight months old. Mead gets better with age."
Both men are working 40-hours-per-week day jobs — Helmke is a nurse practitioner, and Stehl is a plumber — while tackling this project.
"It's got a long way to go," Helmke said. "But just from where we were last week, and the week before that, we're making progress. The Craigs are phenomenal to work with. It's their building, so we're trying not to weigh in too much. At the same time, they recognize that it's our dream and our passion. They have given us some creative control on how we want our space to look, and it's a great partnership."
The name of the cider house is attributed to a blind baby goat which Stehl used to bring to volleyball games he played with Helmke.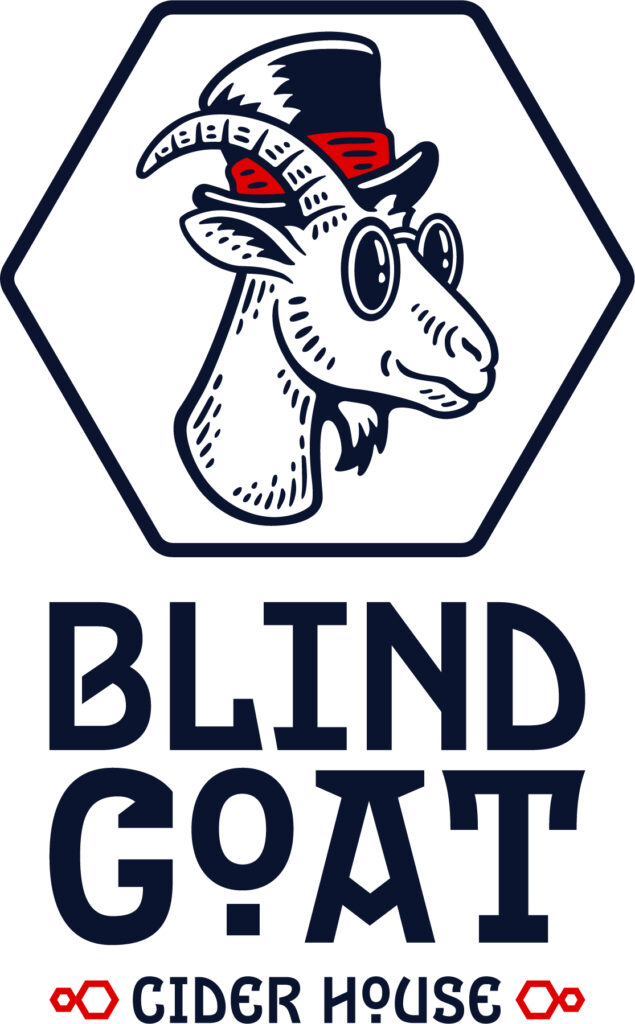 Miss Clipping Out Stories to Save for Later?
Click the Purchase Story button below to order a print of this story. We will print it for you on matte photo paper to keep forever.