Drakes Steak and Ale in Hannibal: the restaurant business has changed since COVID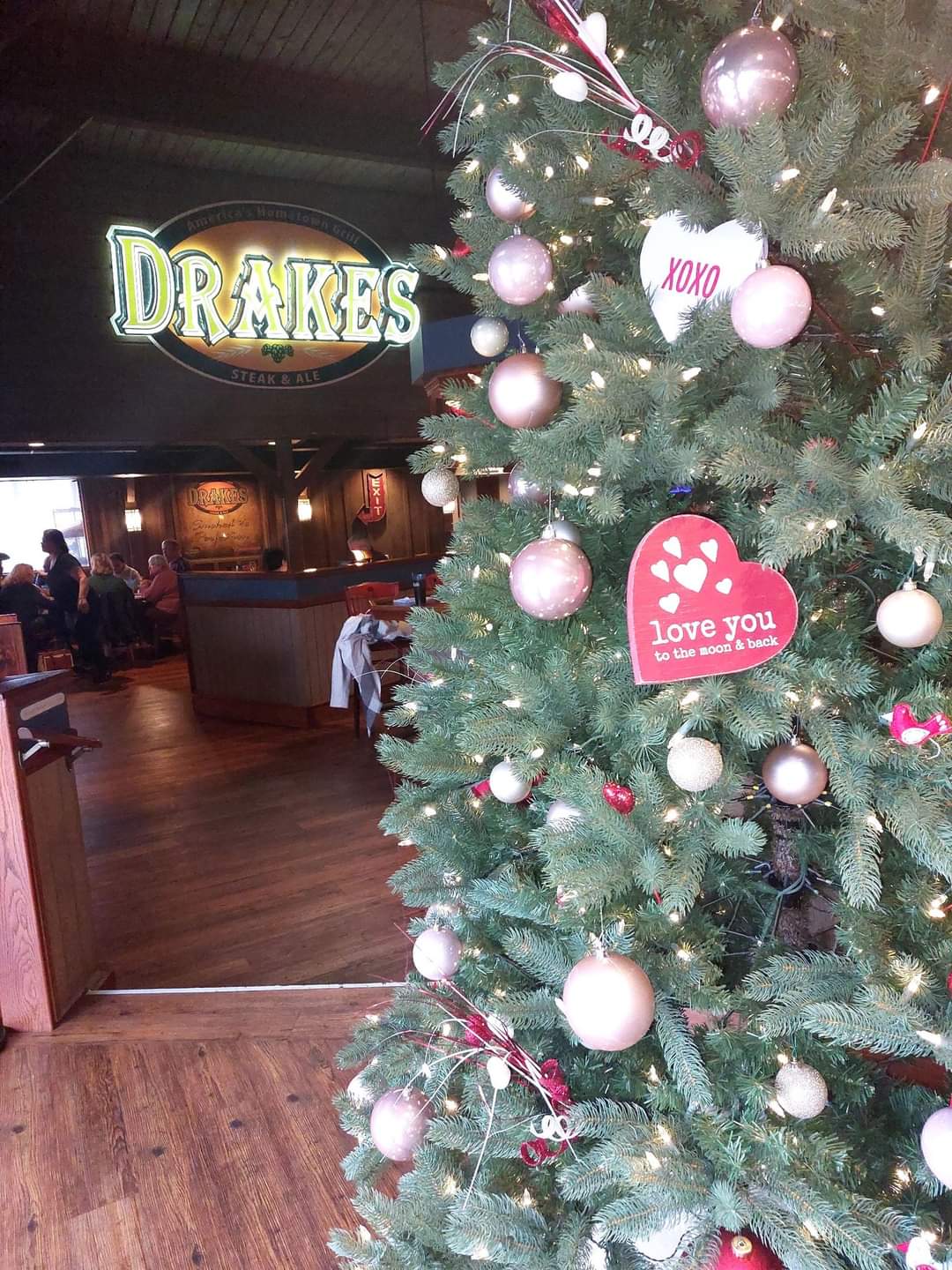 HANNIBAL, Mo. — If you've ever hoped to meet Drake from Drakes Steak and Ale it might not be who you would expect.
That's because it's a duck. The name was sparked by a love of wildlife.
"We get asked all the time who Drake is and if they can meet him, but he's not a person," said Tim Hart, who owns Drakes along with his wife Jennifer and her parents Kevin and Clara Howell. "My father-in-law and I are avid duck hunters so a drake is simply the name of a male duck."
Drakes Steak and Ale in Hannibal has been reopened now for just over year since they shut down during COVID in 2020, and Hart said that the process of reopening was a challenge.
It was intended to be short shutdown, with their Quincy restaurant remaining open, but became more of an endeavor after the building was damaged significantly during a storm. 
Hart said doing the necessary repairs to reopen during COVID was also a challenge.  
"Everything during COVID it was hard to get on someone's schedule to get something done because no one had any help," he said. "It took an extended amount of time which made everything harder to open."
Hart said reopening has been interesting because things drastically changed during COVID.
"The climate has changed dramatically in this business. It started to change a little bit before that but obviously COVID ramped that up," he said. "The workforce doesn't seem to be there so it's hard to get staffed — that's been the biggest issue for the first year."
When they first reopened in summer 2021, they could only serve during dinner hours and they finally were able to add lunch service the following December. They closed the Quincy location in Sept. 2021.
Hart said although they've dealt with staffing shortages, they are of course hiring like everyone else, the staff they do have is excellent and "very solid."
"We are real fortunate to have the people we have and I do wish that we could expand on that a little bit," he said.
Another big change since COVID has been the supply chain.
"Just getting food items has been a nightmare. You just never know what you're going to have," he said. "So we've changed some of our items and some of our processes to where we don't rely so much on some of that pre-made supply chain stuff."
One of those changes was switching from frozen curly fries to handmade curly fries, which is hard to do with staffing shortages, but Hart said the product is a better one anyway.
"Instead of waiting on them to come frozen, we cut them fresh in house now," he said. "I prefer a fresh made fry although it's a lot more labor intensive. There's a whole prepping process because we can't cut them and throw them in the frier. It's a multistep process."
Hart said that serving fresh food like that is something they did when they first got into the industry, but when Drakes opened in 2010 they got overwhelmed.
"Getting back to that has been fun," he said.
He said another issue since they reopened is the cost of food.
Items they once paid around $7-8 per pound are now going for $21 per pound. Due to the cost increase they have had to go with market value pricing for some items.
"We try to keep the pricing as reasonable as possible but basically our pricing follows the market," he said. "It's been a struggle."
They have also tried to find areas and feature items that we are able to offer at a more reasonable price, and trying to get creative. He said that he's thankful because Drakes has great customers.
"Fortunately, people have been receptive. Change is never fun or easy and it can be frustrating but the vast majority of people have been understanding of this whole process," he said.
Another change he said restaurants are facing is how to stay current in the digital age.
In response to this, Drakes offers online ordering for pick-up or delivery which can be done through their Facebook page. Once the order is placed, it goes straight to the kitchen. Delivery is done by Door Dash, but the ordering is through the Drakes Steak and Ale.
Hart said business continues to pick up and there are several things he is looking forward to.
They now have on tap a porter called Dark Matter from Log Boat Brewery, which is a large brewing company from Columbia, Mo.
He is also excited because because starting on Feb. 6 they will have two different options on tap from Yuengling. Hart said Yuengling is the oldest brewery in the country.
"It's never been available up here, it's always a regional Florida-type thing. They are just now expanding and we are one of them, along with likely others in town, who gets to be the first to tap it," he said. "We are super excited about that."
They will also be offering a lighter option for beer too.
Another option they will soon have is a pre-prepped family meal. They will feature a weekly meal with cooking instructions on it, to allow them to prepare it at home.
"Everything is made and prepped, but you put it together," he said. "It will be a variety."
You can follow Drake's on Facebook.
Miss Clipping Out Stories to Save for Later?
Click the Purchase Story button below to order a print of this story. We will print it for you on matte photo paper to keep forever.