Early returns from consolidated police, fire pension funds show combined $7 million loss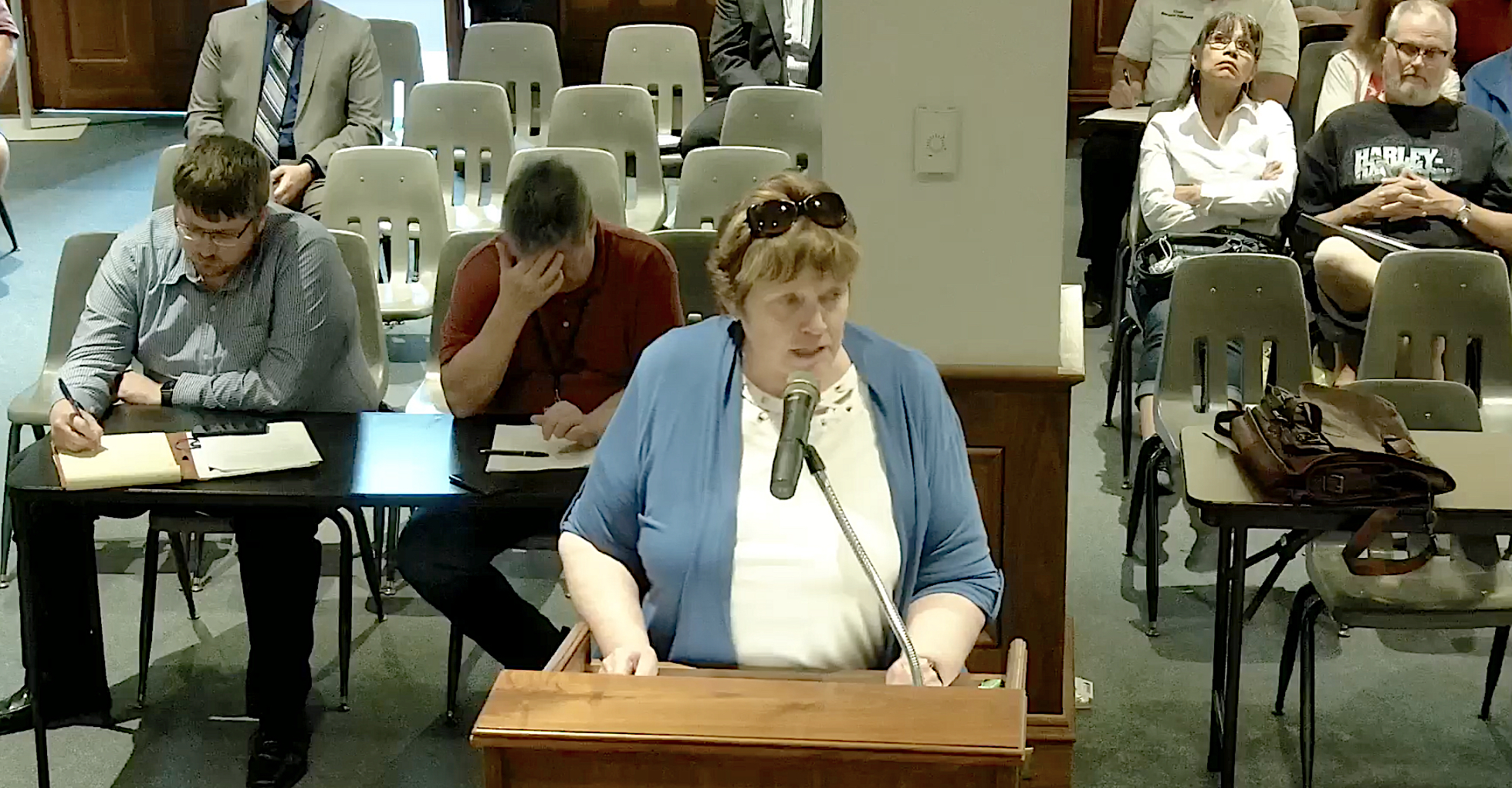 QUINCY — City Treasurer Linda Moore told members of the Quincy City Council on Monday night that the city's police and firefighters pension funds have lost a combined $7 million since a state mandate forced the city to invest in statewide investment funds.
Moore's report for the fiscal year ending April 30 showed the Quincy Firefighters Pension Investment balance of $44,989,807.46 was transferred to the Illinois Firefighters Pension Investment Fund on Nov. 1, 2021. The city transferred an additional $1,075,777.18 on Dec. 7, 2021 for a total of $46,065,584.
Moore's report showed the estimated assets for the firefighters' pension was $41,262,182.17 — a 10 percent loss in 18 months.
The Quincy Police Pension Fund transferred $45,882,643.93 to the Illinois Police Officers Pension Investment Fund on March 1, 2022. The city transferred an additional $2,026,141.21 on April 18, 2022 for a total of $47,908,785.14.
Moore's report showed the estimated assets for the police pension was $45,746,920.25 — a 4.5 percent loss in 12 months.
Moore explained the state legislature passed a consolidation act in 2019 which required fire department and police department pensions to send their money to a consolidated fund.
"Had we kept that investment and managed it ourselves … we would have certainly had a much better return," she said. "My best guess is that we probably would have only lost half of that. Of course, we all know the stock market has not done so well in the last couple of years, so we probably would have had a loss. But it wouldn't have been a $5 million loss (in the firefighter pension)."
Moore said she believed the state pension fund has lost money because of its investment strategy. The city invested its money with 65 percent equities and 35 percent fixed income, while the state is investing at 58 percent equities/42 percent fixed income. She said the fire pension is at 65/35, but the long-range target is 55/45.
The good news, Moore said, is the police pension fund is up 4.3 percent in the first four months of 2023, and the fire pension fund is up 5 percent.
"When the consolidation happened, I actually felt like it would be somewhere between two and five years before we really saw any return," she said. "The whole concept behind the consolidation is that if you pool your assets, you'll make more money over time. That may still be true. But in the short term, we have a significant loss."
Aldermen, doing business as the Quincy Town Board, approved the creation of a decennial committee that was created as part of the Local Government Efficiency Act. Township Supervisor Maggie Hoyt explained the act calls for a committee to be formed every 10 years to study what local governments do well, what they can improve, how to better serve the taxpayers in their area and if consolidation is recommended.
The 14 aldermen, City Clerk Laura Oakman and Township Assessor Lisa Gasko will join Hoyt, who will serve as the committee chair. The Town Board approved Pam Rein and Steve Schrage being added to fill two spots on the committee for citizens. Hoyt said the law is an unfunded mandate.
The committee must meet three times, and Monday night served as the first meeting. Two additional meetings will take place at regularly scheduled town hall meetings. The report is due in November 2024. Hoyt said any governmental body receiving tax funding — school districts, fire departments, park districts and townships — except for municipalities and counties must comply.
Aldermen learned the recycling site at 12th and Locust will be closed from May 22-26. A fence will be torn down and new platforms will be added.
In other action, aldermen approved:
Mayor Mike Troup's appointment of Alderman Eric Entrup (R-1) to the Finance Committee effective immediately.
Troup's creation of the Ad Hoc Yard Waste Committee and his appointment of Greg Fletcher (R-1), Jeff Bergman (R-2), Kelly Mays (R-3), Tony Sassen (R-4), Mike Rein (R-5), Richie Reis (D-6) and Jack Holtschlag (D-7) to the committee.
Troup's appointment of Jennifer Winking as director of human resources and risk management effective May 22.
Closing Vermont Street from 14th to 16th Street from 4-6 p.m. May 19 for a St. Mary's Hospital commemorative ceremony.
The 42nd annual Jam Session with live music from noon to 7 p.m. May 21 at South Side Boat Club, 640 S. Front.
A special permit for planned development, allowing for the operation of an investment advisory practice at 2240 Broadway.
A special permit for planned development, allowing for the operation of a 24-hour daycare for children under age 12 at 3700 East Lake Centre Drive.
The St. Francis Parish Picnic Committee to hold its annual parish picnic from 5 p.m. to noon on June 10.
The Big River Steampunk Festival to be held May 19-21 in Clat Adams Park.
Three percent annual raises be given to all non-union employees effective May 1. The raise is the same given to city employees represented by the Machinist union.
Spending $22,794 with Midwest Meter, Inc., of Edinburg for 1-inch water meters, meter settings and automatic meter readers.
Spending $16,975 with Hydro-Kinetics Corporation of St. Louis for a new lime sludge pump.
Spending $21,520 with Luby Equipment of Quincy to buy a Towmaster T16DT trailer.
Spending $26,000 with Core & Main of Washington, Ill., for 10 fire hydrants.
A joint agreement with the Illinois Department of Transportation for pledged funding for the relocation of a 12-inch water main at Illinois Route 96 (24th Street) and Ellington Road.
An agreement for reimbursement with the Illinois Department of Transportation for relocation of a 10-inch sanitary sewer line at Illinois Route 96 (24th Street) and Ellington Road.
Spending $206,532 with Hood Construction Group of Rushville for the extension of water and sewer mains to service a housing development at Eighth and Jersey.
Spending no more than $714,800 with Crawford, Murphy, and Tilly, Inc., of Springfield for Reconstruct Runway 4/22 construction phase engineering services.
Spending $14,600 with Crawford, Murphy and Tilly, Inc., for additional design services to the hangar access project.
An amendment to the Phase 4 project at Quincy Regional Airport with the Federal Aviation Administration to spend $135,000 for a Medium Intensity Approach Lighting System (MALSR) shelter.
An agreement with Crawford, Murphy, and Tilly, Inc., for MALSR design services, with the city's share being $2,252.50.
Releasing the city share from the Airport Hangar Fund No. 513 to the State of Illinois, Division of Aeronautics, in the amount of $713,444.32 for the hangar access project.
Miss Clipping Out Stories to Save for Later?
Click the Purchase Story button below to order a print of this story. We will print it for you on matte photo paper to keep forever.