Eleven local businesses receive more than $2 million in PPP loans; Adams County gets more than $150 million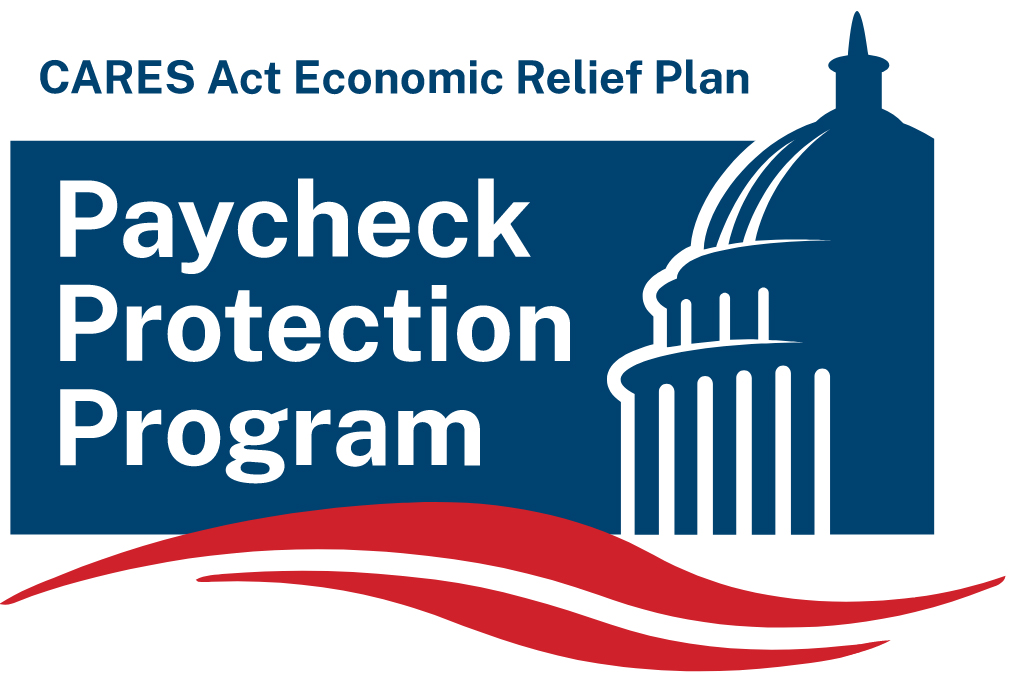 QUINCY — The Paycheck Protection Program (PPP) gave more than 2,800 loans totaling more than $150 million in Adams County in 2020 and 2021, and 11 Adams County businesses received more than $2 million in PPP loans.
Shippers Rental Company, a specialized freight long-distance trucking company at 3803 Dye Road, received the largest single loan of $4.68 million. Kohl Grocer Company, a grocery merchant wholesaler at 130 Jersey, received the second largest loan at $4.40 million. 
Officials at Shippers Rental contacted Muddy River News and said they had already repaid their loans.
Others receiving more than $2 million in PPP loans were:
The Paycheck Protection Program originated from the Coronavirus Aid, Relief, and Economic Security (CARES) Act, a $2.2 trillion economic stimulus bill signed into law by President Donald Trump on March 27, 2020, in response to the economic fallout of the COVID disease.
The original CARES Act proposal included $500 billion in direct payments to Americans — $208 billion in loans to major industry and $300 billion in Small Business Administration loans. The bill grew to $2 trillion in the version unanimously passed by the Senate. It was the largest economic stimulus package in U.S. history.
The Paycheck Protection Program and Health Care Enhancement Act then expanded the program in late April, adding $310 billion in funding. A second stimulus package was signed into law on Dec. 27, 2020, providing an additional $285 billion in funding and updating the eligible expenses. It also opened opportunities for a second PPP loan for businesses that used up their first PPP loan and experienced a 25 percent or greater decrease in revenue.
PPP loans provided direct incentives for small businesses to keep their workers on the payroll. PPP loans were eligible for full or partial forgiveness if businesses used the money for qualifying costs including payroll, rent, mortgage interest, utilities, worker protection, supplier costs, operations costs and property damage costs.
The Small Business Administration recently released a list of businesses that have received emergency pandemic loans. Below is a list of PPP loans given in Adams County.
PPP loans in Quincy
| Business | Approval Amount | Address | City | Business Type | Jobs Retained | Loan Approved | Lender |
| --- | --- | --- | --- | --- | --- | --- | --- |
| SHIPPERS RENTAL COMPANY | 4685700 | 3803 Dye Rd | Quincy | Specialized Freight (except Used Goods) Trucking, Long-Distance | 356 | 2020-04-06 00:00:00 | Town and Country Bank Midwest |
| N. KOHL GROCER COMPANY | 4402275 | 130 Jersey Street | Quincy | General Line Grocery Merchant Wholesalers | 200 | 2020-04-04 00:00:00 | United Community Bank |
| GULLY TRANSPORTATION, INC. | 2745100 | 3820 WISMAN LN | Quincy | General Freight Trucking, Long-Distance, Truckload | 208 | 2020-04-08 00:00:00 | Commerce Bank |
| RACK BUILDERS, INC | 2478200 | 3809 DYE ROAD | Quincy | Structural Steel and Precast Concrete Contractors | 190 | 2020-04-06 00:00:00 | Bank of Springfield |
| PETERS HEATING AND AIR CONDITIONING INC | 2472000 | 4520 Broadway | Quincy | Plumbing, Heating, and Air-Conditioning Contractors | 236 | 2020-04-06 00:00:00 | First Bankers Trust Company, National Association |
| THE GOOD SAMARITAN HOME OF QUINCY | 2241420 | 2130 Harrison St | Quincy | Nursing Care Facilities (Skilled Nursing Facilities) | 361 | 2020-04-06 00:00:00 | First Bankers Trust Company, National Association |
| QUINCY UNIVERSITY CORPORATION | 2119500 | 1800 COLLEGE AVE | Quincy | Colleges, Universities, and Professional Schools | 250 | 2020-04-05 00:00:00 | United Community Bank |
| INTERSTATE CARRIER XPRESS INC | 2109100 | 3820 WISMANN LANE | Quincy | General Freight Trucking, Long-Distance, Truckload | 123 | 2020-04-13 00:00:00 | Commerce Bank |
| KLINGNER & ASSOCIATES, P.C. | 1848262.5 | 616 N 24th | Quincy | Engineering Services | 113 | 2020-04-06 00:00:00 | First Bankers Trust Company, National Association |
| QUINCY RECYCLE | 1845600 | 535 Maine | Quincy | Recyclable Material Merchant Wholesalersng | 141 | 2020-04-05 00:00:00 | United Community Bank |
| CHADDOCK | 1828478 | 205 S 24th | Quincy | Child and Youth Services | 248 | 2020-04-06 00:00:00 | First Bankers Trust Company, National Association |
| RICHARD MCNAY INC | 1693640.65 | 700 North 2nd Street | Quincy | General Freight Trucking, Long-Distance, Truckload | 194 | 2020-04-07 00:00:00 | HOMEBANK |
| SISBRO, INC | 1680500 | 3803 DYE RD | Quincy | Specialized Freight (except Used Goods) Trucking, Long-Distance | 135 | 2020-04-13 00:00:00 | Town and Country Bank Midwest |
| TRANSITIONS OF WESTERN IL, INC. | 1544107 | 1 PO BOX 3646 | Quincy | Residential Intellectual and Developmental Disability Facilities | 181 | 2020-04-06 00:00:00 | First Bankers Trust Company, National Association |
| SUNSET HOME | 1487586.55 | 418 WASHINGTON ST | Quincy | Assisted Living Facilites for the Elderly | 196 | 2020-04-07 00:00:00 | United Community Bank |
| SUNSET HOME | 1487586 | 418 Washington St | Quincy | Assisted Living Facilites for the Elderly | 186 | 2021-03-25 00:00:00 | United Community Bank |
| BROWN ELECTRIC CONSTRUCTION CO. | 1364800 | 1309 WATTS LN | Quincy | Electrical Contractors and Other Wiring Installation Contractors | 64 | 2020-04-05 00:00:00 | United Community Bank |
| THE CROSSING | 1272307 | 150 S 48TH ST | Quincy | Religious Organizations | 197 | 2020-04-07 00:00:00 | United Community Bank |
| GEM CITY FRESH MEX INC | 1267745.5 | 3490 Timberline Dr | Quincy | Limited-Service Restaurants | 291 | 2021-02-12 00:00:00 | Great Rivers Bank |
| SHARKEY TRANSPORTATION INC | 944900 | 3803 Dye Rd | Quincy | Specialized Freight (except Used Goods) Trucking, Local | 80 | 2020-04-30 00:00:00 | Town and Country Bank Midwest |
| TI-TRUST, INC. | 925000 | 2900 North 23rd | Quincy | Portfolio Management (Corporation) | 55 | 2020-04-08 00:00:00 | Commerce Bank |
| GEM CITY FRESH MEX, INC. | 897194.75 | 3490 Timberline Dr | Quincy | Full-Service Restaurants | 318 | 2020-04-06 00:00:00 | First Bankers Trust Company, National Association |
| CRAIG INDUSTRIES, INC. | 864540 | 410 Delaware St | Quincy | Other Commercial Equipment Merchant Wholesalers | 95 | 2020-04-07 00:00:00 | First Bankers Trust Company, National Association |
| SHOTTENKIRK QUINCY, INC | 802200 | 1537 N 24th. | Quincy | New Car Dealers | 71 | 2020-04-10 00:00:00 | Dubuque Bank and Trust Company |
| MIDWEST PATTERN, INC | 785000 | 4901 N 12th | Quincy | All Other Miscellaneous Fabricated Metal Product Manufacturing | 71 | 2020-04-04 00:00:00 | Town and Country Bank Midwest |
| MIDWEST PATTERN, INC | 775000 | 4901 N 12th | Quincy | All Other Miscellaneous ManufacturingRadio and Television Broadcasting and Wireless Communications Equipment Manufacturing | 65 | 2021-01-16 00:00:00 | Town and Country Bank Midwest |
| BEI ELECTRONICS LLC | 687900 | 4100 N. 24th | Quincy | Radio and Television Broadcasting and Wireless Communications Equipment Manufacturing | 39 | 2020-04-08 00:00:00 | Bank of Springfield |
| THE QUINCY HERALD-WHIG INC. | 671506.63 | 130 S 5th St | Quincy | Newspaper Publishers (Subchapter S Corporation) | 95 | 2021-03-20 00:00:00 | United Community Bank |
| MELROSE INTERNATIONAL LLC | 646617.97 | 1400 N 30th St Ste 22 | Quincy | Other Miscellaneous Durable Goods Merchant Wholesalers | 77 | 2021-01-28 00:00:00 | First Mid Bank & Trust, National Association |
| ST VINCENTS HOME INC | 645522.5 | 1510 N 10th St | Quincy | Nursing Care Facilities (Skilled Nursing Facilities) | 99 | 2021-01-23 00:00:00 | First Bankers Trust Company, National Association |
| ST. VINCENT'S HOME INC. | 637155 | 1440 North 10th Street | Quincy | Nursing Care Facilities (Skilled Nursing Facilities) | 110 | 2020-04-06 00:00:00 | First Bankers Trust Company, National Association |
| SHOTTENKIRK ILLINOIS, INC | 632500 | 5333 Broadway | Quincy | New Car Dealers | 71 | 2020-04-14 00:00:00 | Dubuque Bank and Trust Company |
| MELROSE INTERNATIONAL, LLC | 612500 | 1400 N 30TH ST | Quincy | Other Miscellaneous Durable Goods Merchant Wholesalers | 73 | 2020-04-04 00:00:00 | First Mid Bank & Trust, National Association |
| THOMPSON, INC | 611800 | 4400 N 24th | Quincy | General Freight Trucking, Long-Distance, Truckload | 43 | 2020-04-07 00:00:00 | United Community Bank |
| J. H. CONCRETE CONSTRUCTION, INC. | 600042.22 | 2500 S 12th | Quincy | Poured Concrete Foundation and Structure Contractors | 37 | 2021-01-23 00:00:00 | United Community Bank |
| J. H. CONCRETE CONSTRUCTION, INC. | 578300 | 633 Monroe St | Quincy | Poured Concrete Foundation and Structure Contractors | 37 | 2020-04-03 00:00:00 | First Mid Bank & Trust, National Association |
| SEM MINERALS, L.P. | 565800 | 3806 Gardner Expressway | Quincy | All Other Miscellaneous Nonmetallic Mineral Product Manufacturing | 63 | 2020-04-15 00:00:00 | Regions Bank |
| QUINCY MACK TRUCK SALES & SERVICE | 560000 | PO Box 3156 | Quincy | Truck, Utility Trailer, and RV (Recreational Vehicle) Rental and Leasing | 52 | 2020-04-29 00:00:00 | Town and Country Bank Midwest |
| SCHMIEDESKAMP, ROBERTSON, NEU AND MITCHELL LLP | 555100 | 525 JERSEY ST | Quincy | Offices of Lawyers | 37 | 2020-04-06 00:00:00 | United Community Bank |
| T.F. EHRHART COMPANY | 527200 | 2212 North 42ND ST | Quincy | Warm Air Heating and Air-Conditioning Equipment and Supplies Merchant Wholesaler | 48 | 2020-04-05 00:00:00 | United Community Bank |
| RICHARDS ELECTRIC MOTOR CO. | 520235.65 | 2028 Quintron Way | Quincy | Electrical Contractors and Other Wiring Installation Contractors | 38 | 2021-01-23 00:00:00 | First Bankers Trust Company, National Association |
| QUINCY TRACTOR LLC | 516800 | 2507 Spring Lake Rd. | Quincy | Farm and Garden Machinery and Equipment Merchant Wholesaler | 56 | 2020-04-04 00:00:00 | First Mid Bank & Trust, National Association |
| BRINKMAN PLUMBING CONTRACTORS | 513280 | 2510 Ellington Rd | Quincy | Plumbing, Heating, and Air-Conditioning Contractors | 33 | 2021-01-20 00:00:00 | First Bankers Trust Company, National Association |
| GEM CITY FORD, INC | 512820.06 | 5101 Broadway | Quincy | New Car Dealers | 68 | 2020-04-06 00:00:00 | HOMEBANK |
| RICHARDS ELECTRIC MOTOR CO. | 504007.95 | 2028 Quintron Way | Quincy | Motor and Generator Manufacturing | 43 | 2020-04-06 00:00:00 | First Bankers Trust Company, National Association |
| LAD CORP | 478000 | 421 N 36th. | Quincy | Full-Service Restaurants | 114 | 2020-04-04 00:00:00 | Town and Country Bank Midwest |
| MACK SALES & SERVICE OF DECATUR INC | 469000 | PO Box 3156 | Quincy | Truck, Utility Trailer, and RV (Recreational Vehicle) Rental and Leasing | 45 | 2020-04-29 00:00:00 | Town and Country Bank Midwest |
| KUNES COUNTY H OF QUINCY INC | 453000 | 221 N 36th | Quincy | New Car Dealers | 36 | 2020-04-06 00:00:00 | The Huntington National Bank |
| BRINKMAN PLUMBING CONTRACTORS, INC. | 434625 | 2510 Ellington Rd | Quincy | Plumbing, Heating, and Air-Conditioning Contractors | 32 | 2020-04-08 00:00:00 | First Bankers Trust Company, National Association |
| POEPPING STONE BACH & ASSOCIATES INC. | 434000 | 100 S 54th St | Quincy | Engineering Services | 26 | 2021-03-03 00:00:00 | Town and Country Bank Midwest |
| POEPPING, STONE, BACH &ASSOCIATES, INC. | 434000 | 100 S. 54th St | Quincy | Surveying and Mapping (except Geophysical Services) | 32 | 2020-04-10 00:00:00 | Town and Country Bank Midwest |
| ST PETER PARISH OF QUINCY, ILLINOIS | 422800 | 2600 Maine | Quincy | Religious Organizations | 82 | 2020-04-07 00:00:00 | United Community Bank |
| GULLY TRUCK LEASING | 420900 | 3820 Wismann Lane | Quincy | General Freight Trucking, Long-Distance, Truckload | 38 | 2020-04-28 00:00:00 | Great Rivers Bank |
| QUINCY NOTRE DAME HIGH SCHOOL | 419100 | 1400 SOUTH 11TH ST | Quincy | Elementary and Secondary Schools | 54 | 2020-04-07 00:00:00 | United Community Bank |
| REES CONSTRUCTION COMPANY OF QUINCY | 409875 | 517 Kentucky | Quincy | Poured Concrete Foundation and Structure Contractors | 13 | 2020-04-06 00:00:00 | First Bankers Trust Company, National Association |
| R.M. LEASING INC | 405726.62 | 7007 North 2nd Street | Quincy | Office Machinery and Equipment Rental and Leasing | 73 | 2020-04-07 00:00:00 | HOMEBANK |
| ADVANCE PHYSICAL THERAPY & SPORTS MEDICINE OF ADAMS COUNTY, | 395800 | 927 Broadway Suite 100 | Quincy | Offices of Physical, Occupational and Speech Therapists, and Audiologists | 32 | 2020-04-28 00:00:00 | Commerce Bank |
| DTE INC OF QUINCY | 383990.47 | 2201 N 24th | Quincy | Farm and Garden Machinery and Equipment Merchant Wholesaler | 43 | 2020-04-06 00:00:00 | HOMEBANK |
| STARADIO CORP. | 376032.5 | 329 Maine | Quincy | Radio Stations (Corporation) | 39 | 2020-04-10 00:00:00 | Valley National Bank |
| STARADIO CORP | 376032.5 | 329 Maine | Quincy | Radio Stations (Corporation) | 33 | 2021-03-31 00:00:00 | Valley National Bank |
| QUINCY COUNTRY CLUB | 369425 | 2410 State St. | Quincy | Golf Courses and Country Clubs | 30 | 2020-05-05 00:00:00 | First Bankers Trust Company, National Association |
| QUINCY FARM PRODUCTS, LLC | 367100 | 3501 WISMAN LN | Quincy | Recyclable Material Merchant Wholesalersng | 33 | 2020-04-05 00:00:00 | United Community Bank |
| B-BALL. INC. | 358400 | 2902 Broadway | Quincy | Full-Service Restaurants | 41 | 2021-01-16 00:00:00 | Town and Country Bank Midwest |
| MICHELMANN STEEL CONSTRUCTION COMPANY | 354747.5 | 137 North 2ND ST | Quincy | Iron and Steel Pipe and Tube Manufacturing from Purchased Steel | 28 | 2020-04-05 00:00:00 | United Community Bank |
| MAAS CONSTRUCTION INC | 346536 | 3615 Saint Anthony Rd | Quincy | Commercial and Institutional Building Construction | 21 | 2021-02-03 00:00:00 | State Street Bank and Trust Company |
| QUINCY METAL FABRICATORS, INC | 346100 | 2501 N 24th | Quincy | Sheet Metal Work Manufacturing | 29 | 2021-01-16 00:00:00 | Town and Country Bank Midwest |
| QUINCY METAL FABRICATORS, INC | 346100 | 2501 N 24th | Quincy | Plate Work Manufacturing | 31 | 2020-04-06 00:00:00 | Town and Country Bank Midwest |
| TEAM USA MORTGAGE | 332409 | 1891 Maine, Suite 1 | Quincy | Mortgage and Nonmortgage Loan Brokers | 43 | 2020-04-06 00:00:00 | First Bankers Trust Company, National Association |
| QUINCY INDUSTRIAL PAINTING CO., INC. | 326557.5 | 2400 N 24th | Quincy | Painting and Wall Covering Contractors | 31 | 2020-04-06 00:00:00 | First Bankers Trust Company, National Association |
| QUINCY INDUSTRIAL PAINTING CO | 326557.5 | 2000 N 24th | Quincy | Commercial and Industrial Machinery and Equipment (except Automotive and Electronic) Repair and Maintenance | 31 | 2021-01-20 00:00:00 | First Bankers Trust Company, National Association |
| ORTMAN FLUID POWER | 322401.6 | 1400 N 30th St Suite 200 | Quincy | Commercial and Industrial Machinery and Equipment (except Automotive and Electronic) Repair and Maintenance | 22 | 2020-04-10 00:00:00 | Fulton Bank, National Association |
| TOM HILBING AUTOBODY AND SALES INC | 321208.67 | 124 S 4th St | Quincy | Automotive Body, Paint, and Interior Repair and Maintenance | 21 | 2021-01-16 00:00:00 | HOMEBANK |
| TOM HILBING AUTOBODY AND SALES INC | 320029.09 | 124 South 4th Street | Quincy | Automotive Body, Paint, and Interior Repair and Maintenance | 19 | 2020-04-06 00:00:00 | HOMEBANK |
| OTTO VENDING SERVICE, INC. | 318145 | 2513 ELLINGTON RD | Quincy | Vending Machine Operators (Corporation) | 41 | 2020-04-06 00:00:00 | United Community Bank |
| POAGE AUTO PLAZA INC. | 304000 | 4300 Broadway | Quincy | New Car Dealers | 31 | 2020-04-07 00:00:00 | Bank of Springfield |
| PERSONAL CARE SERVICES, INC. | 300320 | 3325 Ghost Hollow Road | Quincy | Other Personal Care Services | 72 | 2020-04-09 00:00:00 | First Bankers Trust Company, National Association |
| FIERGE AUTO PARTS COMPANY | 299700 | 4115 Broadway | Quincy | Automotive Parts and Accessories Stores (Corporation) | 38 | 2020-04-06 00:00:00 | First Bankers Trust Company, National Association |
| FIERGE AUTO PARTS COMPANY | 299700 | 4115 Broadway | Quincy | Used Car Dealers | 38 | 2021-01-20 00:00:00 | First Bankers Trust Company, National Association |
| YOUNG MEN'S CHRISTIAN ASSOCIATION OF WEST CENTRAL ILLINOIS | 299178.37 | 3101 Maine | Quincy | Fitness and Recreational Sports Centers | 219 | 2021-03-03 00:00:00 | United Community Bank |
| YOUNG MEN'S CHRISTIAN ASSOCIATION OF WEST CENTRAL ILLINOIS | 295464.39 | 3101 Maine | Quincy | Fitness and Recreational Sports Centers | 200 | 2020-04-06 00:00:00 | United Community Bank |
| FAUBLE DENTAL HEALTH CARE ASSOCIATE | 287060 | 4561 Maine | Quincy | Offices of Dentists | 30 | 2020-05-23 00:00:00 | Great Rivers Bank |
| AREA DISTRIBUTORS, INC. | 284993.95 | 218 Vermont | Quincy | Other Miscellaneous Durable Goods Merchant Wholesalers | 24 | 2020-04-08 00:00:00 | United Community Bank |
| ST. FRANCIS SOLANUS PARISH OF QUINCY, ILLINOIS | 283296.82 | 1721 COLLEGE AVE | Quincy | Elementary and Secondary Schools | 53 | 2020-04-14 00:00:00 | United Community Bank |
| R L BRINK CORP | 282600 | 4400 N 24th | Quincy | Highway, Street, and Bridge Construction | 17 | 2020-04-07 00:00:00 | United Community Bank |
| WIEMELT PLUMBING & EXCAVATING, INC. | 278256.72 | 2709 Parker Drive | Quincy | Plumbing, Heating, and Air-Conditioning Contractors | 25 | 2020-04-07 00:00:00 | HOMEBANK |
| MAAS CONSTRUCTION, INC | 277604 | 3615 St Anthony Road | Quincy | Commercial and Institutional Building Construction | 21 | 2020-04-27 00:00:00 | State Street Bank and Trust Company |
| TOWER OF PIZZA, INC | 275800 | 2635 Broadway | Quincy | Full-Service Restaurants | 30 | 2021-01-16 00:00:00 | Town and Country Bank Midwest |
| TNT INC | 275500 | 930 Maine | Quincy | Recreational Vehicle Dealers | 28 | 2020-04-03 00:00:00 | Bank of Springfield |
| BRITTANY MCCORP | 271792 | 3311 Broadway | Quincy | Full-Service Restaurants | 60 | 2021-03-12 00:00:00 | U.S. Bank, National Association |
| COMSTOCK CASTLE STOVE COMPANY | 269927.5 | 119 W Washington St | Quincy | Other Commercial and Service Industry Machinery Manufacturing (Corporation) | 23 | 2021-04-22 00:00:00 | United Community Bank |
| COMSTOCK CASTLE STOVE COMPANY | 269927 | 119 W WASHINGTON ST | Quincy | Household Cooking Appliance Manufacturing (Corporation) | 24 | 2020-04-28 00:00:00 | United Community Bank |
| WINTERS LLP | 267500 | 201 S 5th St | Quincy | Insurance Agencies and Brokerages | 18 | 2020-04-04 00:00:00 | Town and Country Bank Midwest |
| RINELLA COMPANY | 261900 | 2001 SEMINARY RD | Quincy | Beer and Ale Merchant Wholesalers | 32 | 2020-04-06 00:00:00 | United Community Bank |
| ARMADILLON AUDIO INC | 257085 | 4835 Broadway | Quincy | Electronics Stores (Corporation) | 31 | 2020-04-09 00:00:00 | State Street Bank and Trust Company |
| DALE KOONTZ - BUILDER, INC. | 256090 | 3316 Cambridge Estates | Quincy | Residential Remodelers | 29 | 2020-04-06 00:00:00 | First Bankers Trust Company, National Association |
| B-BALL. INC. | 256000 | 2902 Broadway | Quincy | Full-Service Restaurants | 111 | 2020-04-04 00:00:00 | Town and Country Bank Midwest |
| MAC'S LTD | 253125 | 402 Delaware St | Quincy | Electrical Contractors and Other Wiring Installation Contractors | 17 | 2021-01-22 00:00:00 | Town and Country Bank Midwest |
| HEARTLAND APPLE QUINCY LLC | 247492 | 3827 Broadway | Quincy | Full-Service Restaurants | 84 | 2021-03-01 00:00:00 | Illinois Bank & Trust |
| SPROUT'S INN INC | 245000 | 2814 N 12th | Quincy | Full-Service Restaurants | 61 | 2021-01-23 00:00:00 | Town and Country Bank Midwest |
| OVERHEAD DOOR CO. OF QUINCY | 244500 | 6923 State St | Quincy | Other Building Equipment Contractors | 28 | 2020-04-04 00:00:00 | Town and Country Bank Midwest |
| H & B QUALITY TOOLING | 241238.7 | 2723 South Commercial | Quincy | Special Die and tool, Die Set, Jig, and Fixture Manufacturing | 16 | 2020-04-07 00:00:00 | HOMEBANK |
| LITTLE JESS MOTOR COMPANY | 234400 | 3421 Maine | Quincy | New Car Dealers | 24 | 2020-04-07 00:00:00 | United Community Bank |
| WALTER LOUIS CHEMICALS AND ASSOCIATES INC | 230591 | 530 S 5th St | Quincy | Water Supply and Irrigation Systems | 16 | 2021-01-29 00:00:00 | State Street Bank and Trust Company |
| WALTER LOUIS CHEMICALS AND ASSOCIATES, INC | 229257 | 530 South 5th | Quincy | Sewage Treatment Facilities (Corporation) | 15 | 2020-04-07 00:00:00 | State Street Bank and Trust Company |
| DONALD A. BUSBEY D.D.S. P.C. | 228830 | 124 N 12th | Quincy | Offices of Dentists | 10 | 2021-02-05 00:00:00 | United Community Bank |
| DONALD A. BUSBEY D.D.S, P.C. | 228800 | 124 N 12th | Quincy | Offices of Dentists | 10 | 2020-04-29 00:00:00 | United Community Bank |
| MARLBORO WIRE LTD. | 225160 | 2403 N 24th | Quincy | Steel Wire Drawing | 23 | 2021-01-20 00:00:00 | First Bankers Trust Company, National Association |
| MARLBORO WIRE, LTD. | 225160 | 2403 N 24th | Quincy | Other Fabricated Wire Product Manufacturing | 23 | 2020-04-06 00:00:00 | First Bankers Trust Company, National Association |
| BONANSINGA & ASSOCIATES, LLC | 224300 | 238 N 5TH ST | Quincy | Employment Placement Agencies | 19 | 2020-04-11 00:00:00 | First Mid Bank & Trust, National Association |
| CELL TECH ELECTRONICS, INC. | 222157.5 | 4319 Broadway | Quincy | Wireless Telecommunications Carriers (except Satellite) (Subchapter S Corporation) | 24 | 2020-04-06 00:00:00 | United Community Bank |
| SIBLING OF QUINCY, INC. | 220324 | 1301 Broadway | Quincy | Limited-Service Restaurants | 72 | 2020-04-07 00:00:00 | First Bankers Trust Company, National Association |
| DR. MARIA CONNOYER DMD PC | 219032 | 331 S 36th Suite 1 | Quincy | Offices of Dentists | 15 | 2020-04-05 00:00:00 | United Community Bank |
| R L HOENER CO | 218000 | 2923 GARDNER EXPY | Quincy | All Other Specialty Trade Contractors | 19 | 2020-04-07 00:00:00 | Bank of Springfield |
| PETERS BODY SHOP & TOWING, INC. | 215678.52 | 523 N. 54th St. | Quincy | Automotive Body, Paint, and Interior Repair and Maintenance | 21 | 2020-04-12 00:00:00 | First Bankers Trust Company, National Association |
| WATERKOTTE CONSTRUCTION INC. | 207509.67 | 2630 Wisman Ln | Quincy | Commercial and Institutional Building Construction | 12 | 2021-02-05 00:00:00 | HOMEBANK |
| DOORS-N-MORE INC | 207500 | 255 South 36th Suite 300 | Quincy | Wood Window and Door Manufacturing | 17 | 2020-04-07 00:00:00 | State Street Bank and Trust Company |
| TONY'S TOO LLC | 206415.85 | 4821 Oak St | Quincy | Full-Service Restaurants | 25 | 2021-01-20 00:00:00 | HOMEBANK |
| KUNES COUNTRY HYUNDAI OF QUINCY, INC | 206100 | 207 N 36th | Quincy | New Car Dealers | 21 | 2020-04-08 00:00:00 | The Huntington National Bank |
| ARCHITECHNICS, INC. | 202300 | 510 Maine | Quincy | Engineering Services | 10 | 2020-04-06 00:00:00 | Bank of Springfield |
| R.L. HOENER COMPANY | 200587 | 2923 Gardner Expy | Quincy | Construction, Mining, and Forestry Machinery and Equipment Rental and Leasing | 21 | 2021-01-21 00:00:00 | Bank of Springfield |
| SCHOLZ, LOOS, PALMER, SIEBERS & DUESTERHAUS LLP | 200382.5 | 625 Vermont. | Quincy | Offices of Lawyers | 9 | 2020-04-27 00:00:00 | First Bankers Trust Company, National Association |
| SCHOLZ LOOS PALMER SIEBERS & DUESTERHAUS LLP | 200382.5 | 625 Vermont | Quincy | Offices of Lawyers | 6 | 2021-03-01 00:00:00 | First Bankers Trust Company, National Association |
| KECK HEATING AND AIR CONDITIONING, INC. | 198750 | 431 State Street | Quincy | Plumbing, Heating, and Air-Conditioning Contractors | 23 | 2020-04-07 00:00:00 | State Street Bank and Trust Company |
| ALARM SYSTEMS INC. | 198140 | 510 Maine Fl 7 | Quincy | Security Systems Services (except Locksmiths) | 49 | 2021-01-30 00:00:00 | United Community Bank |
| SPROUT'S INN | 197500 | 2814 N 12th | Quincy | Full-Service Restaurants | 60 | 2020-04-04 00:00:00 | Town and Country Bank Midwest |
| TOWER OF PIZZA, INC | 197200 | 2701 Broadway | Quincy | Full-Service Restaurants | 100 | 2020-04-04 00:00:00 | Town and Country Bank Midwest |
| D2G HOLDINGS LLC | 195968.24 | 138 N Front St | Quincy | Full-Service Restaurants | 30 | 2021-01-19 00:00:00 | HOMEBANK |
| A.H. KEMNER & SONS, INC. | 193907 | P.O. Box 16 | Quincy | Painting and Wall Covering Contractors | 23 | 2020-04-08 00:00:00 | First Bankers Trust Company, National Association |
| QUINCY ABBEY INC | 192500 | 1736 Spring St | Quincy | Full-Service Restaurants | 25 | 2021-01-16 00:00:00 | Town and Country Bank Midwest |
| ST ANTHONY OF PADUA PARISH OF QUINCY IL | 191181.65 | 2223 St Anthony Rd | Quincy | Religious Organizations | 38 | 2020-04-28 00:00:00 | First Bankers Trust Company, National Association |
| BONANSINGA & ASSOCIATES LLC | 190708.7 | 236 N 5th St | Quincy | Employment Placement Agencies | 32 | 2021-02-17 00:00:00 | First Mid Bank & Trust, National Association |
| MAC'S LIMITED | 188000 | 402 Delaware | Quincy | Electrical Contractors and Other Wiring Installation Contractors | 17 | 2020-04-04 00:00:00 | Town and Country Bank Midwest |
| RW REICHERT TRUCKING SERVICE LLC | 185017 | 4200 St Anthony Rd | Quincy | General Freight Trucking, Local | 21 | 2020-04-15 00:00:00 | State Street Bank and Trust Company |
| D E ASBURY INC | 182824.22 | 2515 ELLINGTON RD | Quincy | Commercial Printing (except Screen and Books) | 17 | 2021-01-30 00:00:00 | First Bankers Trust Company, National Association |
| D. E. ASBURY, INC. | 182822.5 | 2615 Ellington Rd. | Quincy | Commercial Screen Printing | 21 | 2020-04-06 00:00:00 | First Bankers Trust Company, National Association |
| SPARROW PLUMBING & HEATING, INC | 182300 | 313 DELAWARE ST | Quincy | Plumbing, Heating, and Air-Conditioning Contractors | 18 | 2020-04-13 00:00:00 | Bank of Springfield |
| LEIGH ENTERPRISES, INC | 181400 | 101 N. 48th Street | Quincy | Motor Vehicle Supplies and New Parts Merchant Wholesalers | 12 | 2020-04-06 00:00:00 | Commerce Bank |
| LANDMARX SCREEN PRINTED & EMBROIDERED PRODUCTS, INC. | 180737.5 | 3902 Payson Rd | Quincy | Apparel Accessories and Other Apparel Manufacturing | 23 | 2020-04-06 00:00:00 | First Bankers Trust Company, National Association |
| PARTNERS INN HI LLC | 179322.89 | 4821 Oak St | Quincy | Hotels (except Casino Hotels) and Motels | 24 | 2021-01-20 00:00:00 | HOMEBANK |
| MADISON PARK CHRISTIAN CHURCH | 179300 | 4700 Broadway | Quincy | Religious Organizations | 20 | 2020-04-05 00:00:00 | United Community Bank |
| ALARM SYSTEMS, INC | 176800 | 510 Maine, 7th Floor | Quincy | Security Systems Services (except Locksmiths) | 19 | 2020-04-06 00:00:00 | United Community Bank |
| HEARTLAND APPLE QUINCY, LLC | 176700 | 3827 Broadway | Quincy | Full-Service Restaurants | 84 | 2020-04-15 00:00:00 | Illinois Bank & Trust |
| FAMILY EYECARE & CONTACT LEN | 174000 | 3325 Maine | Quincy | Offices of Optomitrists | 12 | 2020-04-04 00:00:00 | Town and Country Bank Midwest |
| TIRAMISU | 172759.64 | 137 N 3rd St | Quincy | Full-Service Restaurants | 15 | 2021-02-17 00:00:00 | United Community Bank |
| ARNOLD, BEHRENS, NESBIT, GRAY, P.C. | 172507 | 901 Hampshire. | Quincy | Other Accounting Services | 15 | 2020-04-07 00:00:00 | First Bankers Trust Company, National Association |
| LANDMARX SCREEN PRINTED & | 171910 | 3902 Payson Rd | Quincy | Apparel Accessories and Other Apparel Manufacturing | 18 | 2021-01-20 00:00:00 | First Bankers Trust Company, National Association |
| CORNERSTONE FOUNDATION FOR FAMILIES | 171558.22 | 915 Vermont | Quincy | Other Individual and Family Services | 17 | 2020-04-06 00:00:00 | United Community Bank |
| ANGRY FISH INC. | 170000 | 3701 East Lake Centre Drive, Suite 10 | Quincy | Marketing Consulting Services | 15 | 2020-04-27 00:00:00 | United Community Bank |
| QUINCY COACH HOUSE | 169833.86 | 2431 Broadway | Quincy | Full-Service Restaurants | 21 | 2021-01-30 00:00:00 | First Bankers Trust Company, National Association |
| SONSVIEW SERVICES INC. | 168617 | 301 S 7TH ST | Quincy | Plumbing, Heating, and Air-Conditioning Contractors | 14 | 2020-04-14 00:00:00 | United Community Bank |
| TRACY HOLDINGS | 165509 | 225 S 4th St | Quincy | Hotels (except Casino Hotels) and Motels | 29 | 2021-02-12 00:00:00 | United Community Bank |
| PARRISH, INC | 164500 | 1625 TURTLE LAKE RD | Quincy | General Freight Trucking, Local | 13 | 2020-04-04 00:00:00 | First Mid Bank & Trust, National Association |
| HAROLD'S PRESTIGE HOMES, INC. | 163500 | 926 Vermont | Quincy | Home Furnishing Merchant Wholesalers | 14 | 2020-04-07 00:00:00 | United Community Bank |
| CASON, HUFF & SCHLUETER, INC | 162200 | 331 S 36th Suite 5 | Quincy | Insurance Agencies and Brokerages | 14 | 2020-04-10 00:00:00 | Town and Country Bank Midwest |
| WEST CENTRAL ILLINOIS AGING & DISABILITY RESOURCE CENTER | 161812.5 | 639 York | Quincy | Services for the Elderly and Persons with Disabilities | 24 | 2020-04-28 00:00:00 | HOMEBANK |
| SHORTRIDGE CONSTRUCTION COMPANY, INC. | 160981.4 | 3908 N. 24th. | Quincy | Commercial and Institutional Building Construction | 13 | 2020-04-06 00:00:00 | First Bankers Trust Company, National Association |
| SHORTRIDGE CONSTRUCTION CO. INC. | 160981.4 | 3908 N 24th | Quincy | Commercial and Institutional Building Construction | 11 | 2021-01-27 00:00:00 | First Bankers Trust Company, National Association |
| R.D. SHAFFER TRUCKING, INC | 158000 | 1837 E 650TH PL | Quincy | General Freight Trucking, Local | 20 | 2020-04-05 00:00:00 | First Mid Bank & Trust, National Association |
| DELTA TIRE AND CUSTOM WHEELS, INC. | 157900 | 1000 Broadway | Quincy | Tire Dealers (Subchapter S Corporation) | 22 | 2020-04-07 00:00:00 | First Bankers Trust Company, National Association |
| BERGMAN NURSERIES | 157200 | 3715 N 12th | Quincy | Nursery, Garden Center, and Farm Supply Stores (Corporation) | 20 | 2020-04-04 00:00:00 | Town and Country Bank Midwest |
| AMERICAN BUILDERS SUPPLY, INC. | 156000 | 4300 N BOTTOM RD | Quincy | Brick, Stone, and Related Construction Material Merchant Wholesalers | 13 | 2020-04-10 00:00:00 | Town and Country Bank |
| GREAT RIVER HOSPITALITY LLC | 154257.7 | 201 S 3rd St | Quincy | Hotels (except Casino Hotels) and Motels | 29 | 2021-02-12 00:00:00 | United Community Bank |
| ST JAMES EVANGELICAL LUTHERN CHURCH AND SCHOOL | 153468 | 900 S 17th Street | Quincy | Religious Organizations | 19 | 2020-04-09 00:00:00 | State Street Bank and Trust Company |
| JERRY S VOEPEL | 152174 | 900 1/2 State St | Quincy | All Other Publishers | 29 | 2020-04-27 00:00:00 | First Bankers Trust Company, National Association |
| MISSISSIPPI VALLEY COUNCIL NO 141 BOY SCOUTS OF AMERICA | 152064.6 | 2522 Locust | Quincy | Child and Youth Services | 11 | 2020-04-06 00:00:00 | HOMEBANK |
| ST JAMES EVANGELICAL LUTHERN CHURCH AND SCHOOL | 152037 | 900 S 17th St | Quincy | Religious Organizations | 22 | 2021-01-25 00:00:00 | State Street Bank and Trust Company |
| PAUL E MILLER, D.D.S., P.C. | 151342.5 | 200 N 30th St | Quincy | Offices of Dentists | 17 | 2020-04-08 00:00:00 | First Bankers Trust Company, National Association |
| KTM ACQUISITION LLC | 150997 | 2701 Weiss Lane | Quincy | All Other Miscellaneous Food Manufacturing | 12 | 2020-04-07 00:00:00 | State Street Bank and Trust Company |
| BRITTANY MCCORP 2152 | 149992.5 | 5204 Loft Dr | Quincy | Full-Service Restaurants | 33 | 2021-01-21 00:00:00 | First Bankers Trust Company, National Association |
| CHEERFUL HOME ASSOCIATION | 149325 | 315 S 5th St | Quincy | Child Care Services | 35 | 2020-04-06 00:00:00 | First Bankers Trust Company, National Association |
| WEST CENTRAL ILLINOIS HOUSING ASSOCIATES LLP | 149278.55 | 639 York | Quincy | Assisted Living Facilites for the Elderly | 70 | 2021-02-24 00:00:00 | HOMEBANK |
| BLESSED SACRAMENT PARISH | 149242.62 | 1119 South 7th Street | Quincy | Religious Organizations | 28 | 2020-04-07 00:00:00 | HOMEBANK |
| DR. MARIA L. CONNOYER DMD P.C. | 148735 | 331 S 36th 1 | Quincy | Offices of Dentists | 15 | 2021-01-21 00:00:00 | United Community Bank |
| CHICK N LIPPS OF QUINCY LLC | 148634.5 | 236 N Front St | Quincy | Full-Service Restaurants | 21 | 2021-02-12 00:00:00 | First Bankers Trust Company, National Association |
| EHRHARDT HARMS, LLC | 148382 | 2916 Broadway | Quincy | Full-Service Restaurants | 36 | 2020-04-04 00:00:00 | HNB National Bank |
| SPRING LAKE ASSOCIATION | 147525 | 5215 Clubhouse Dr | Quincy | Golf Courses and Country Clubs | 24 | 2021-03-24 00:00:00 | State Street Bank and Trust Company |
| WOODMART BUILDING CENTER INC. | 147015 | 2000 N 12th | Quincy | Other Building Material Dealers (Corporation) | 15 | 2020-04-07 00:00:00 | United Community Bank |
| UNITED SYSTEMS, INC. | 146412 | 1008 JERSEY ST | Quincy | Electrical Contractors and Other Wiring Installation Contractors | 9 | 2020-04-08 00:00:00 | United Community Bank |
| TONY'S TOO LLC | 145409.22 | 4821 Oak Street | Quincy | Full-Service Restaurants | 39 | 2020-04-06 00:00:00 | HOMEBANK |
| SONSVIEW SERVICES INC. | 145197 | 301 S 7th St | Quincy | Plumbing, Heating, and Air-Conditioning Contractors | 10 | 2021-01-22 00:00:00 | United Community Bank |
| ROYALTY ELECTRIC LLC | 144491 | 215 S 4th St | Quincy | Electrical Contractors and Other Wiring Installation Contractors | 12 | 2020-04-07 00:00:00 | United Community Bank |
| 10TH STREET CHILDREN'S ACADEMY LLC | 143956.05 | 208 S 10th St | Quincy | Child Care Services | 35 | 2021-01-20 00:00:00 | HOMEBANK |
| 10TH STREET CHILDRENS ACADEMY | 142007.5 | 208 S 10th Street | Quincy | Child Care Services | 29 | 2020-04-27 00:00:00 | HOMEBANK |
| WIVC LLC | 141700 | 3910 Wisman Lane | Quincy | Veterinary Services | 17 | 2020-04-07 00:00:00 | Bank of Springfield |
| JAMES COOK | 138843.75 | 644 Madison | Quincy | Computer Systems Design Services | 6 | 2021-01-23 00:00:00 | Itria Ventures LLC |
| QUINCY ABBEY INC | 138200 | 1736 Spring St | Quincy | Full-Service Restaurants | 74 | 2020-04-04 00:00:00 | Town and Country Bank Midwest |
| POINT TO POINT INC | 137700 | 5208 PO BOX | Quincy | Other Miscellaneous Durable Goods Merchant Wholesalers | 14 | 2020-04-06 00:00:00 | United Community Bank |
| ROKUSEK DESIGN, INC | 136045 | 327 S 8th, Ste J | Quincy | Graphic Design Services | 14 | 2020-04-08 00:00:00 | State Street Bank and Trust Company |
| MISSISSIPPI VALLEY COUNCIL NO 141 BOY SCOUTS OF AMERICA | 135046.73 | 2522 Locust | Quincy | Civic and Social Organizations | 10 | 2021-01-21 00:00:00 | HOMEBANK |
| POINT TO POINT INC. | 134787 | 510 Maine Fl 7 | Quincy | Other Miscellaneous Durable Goods Merchant Wholesalers | 49 | 2021-01-30 00:00:00 | United Community Bank |
| OUTDOOR POWER INC. | 132328.87 | 609 N 36th | Quincy | Motorcycle, ATV, and All Other Motor Vehicle Dealers (Corporation) | 16 | 2021-01-19 00:00:00 | Town and Country Bank Midwest |
| JOSE O'SHEA'S | 131878 | 339 Cedar St | Quincy | Full-Service Restaurants | 24 | 2021-02-10 00:00:00 | United Community Bank |
| APEX REHABILITATION, INC | 131134 | 7 W State & 8th Plaza | Quincy | Offices of Physical, Occupational and Speech Therapists, and Audiologists | 12 | 2020-04-15 00:00:00 | State Street Bank and Trust Company |
| FRERICKS GARDENS, INC | 131000 | 3400 N 12th | Quincy | Nursery, Garden Center, and Farm Supply Stores (Corporation) | 28 | 2020-04-04 00:00:00 | Town and Country Bank Midwest |
| PRECISION PUMPING, INC | 129624.57 | 1333 E 1500TH ST | Quincy | Support Activities for Animal Production | 19 | 2020-04-10 00:00:00 | United Community Bank |
| BENNETT AND MIDDENDORF, LTD | 129243.85 | 901 York | Quincy | Offices of Certified Public Accountants | 8 | 2020-04-04 00:00:00 | United Community Bank |
| GEM CITY PIZZERIA INC | 128000 | 1801 State St | Quincy | Full-Service Restaurants | 87 | 2020-04-04 00:00:00 | Town and Country Bank Midwest |
| WILCO FAST BREAK | 127254.9 | 2822 Saint Anthony Rd | Quincy | Gasoline Stations with Convenience Stores (Corporation) | 22 | 2021-01-31 00:00:00 | First Bankers Trust Company, National Association |
| CREDIT PRO AUTOS INC | 127041.9 | 4929 Broadway | Quincy | Used Car Dealers | 15 | 2020-04-06 00:00:00 | HOMEBANK |
| SUPERIOR PERFORMANCE EYE CARE SERVICES, INC | 126500 | 3601 East Lake Center Suite 100 | Quincy | Offices of Optomitrists | 14 | 2020-04-04 00:00:00 | Town and Country Bank Midwest |
| GEISER FOODS INC. | 125680 | 801 N. 12th. | Quincy | Full-Service Restaurants | 27 | 2020-04-27 00:00:00 | First Bankers Trust Company, National Association |
| WEST CENTRAL PATHOLOGY SPECIALISTS S.C. | 125000 | 4000 Catamaran Ct | Quincy | Office of Physicians (except Mental Health Specialists) | 6 | 2021-03-04 00:00:00 | United Community Bank |
| BRADFORD VILLA, LLC | 124577 | 122 Koch's Lane | Quincy | Continuing Care Reitrement Communities | 17 | 2020-04-07 00:00:00 | First Bankers Trust Company, National Association |
| JERRY VOEPEL | 124250 | 900 1/2 State St | Quincy | All Other Publishers | 27 | 2021-02-27 00:00:00 | First Bankers Trust Company, National Association |
| EL RANCHERITO OF QUINCY INC | 123941 | 307 N 36th | Quincy | Full-Service Restaurants | 17 | 2021-02-11 00:00:00 | First Mid Bank & Trust, National Association |
| FREIBURG INSURANCE AGENCY | 123545.7 | 1409 Broadway | Quincy | Insurance Agencies and Brokerages | 9 | 2020-04-10 00:00:00 | First Bankers Trust Company, National Association |
| BELLA EASE | 123265 | 1201 N 12th | Quincy | Child and Youth Services | 13 | 2021-01-27 00:00:00 | United Community Bank |
| BRUENING HEATING AND A/C, LLC | 122905 | 1857 Broadway | Quincy | Plumbing, Heating, and Air-Conditioning Contractors | 13 | 2020-04-06 00:00:00 | First Bankers Trust Company, National Association |
| TCE-ICE INC | 122500 | 1828 Broadway | Quincy | Full-Service Restaurants | 45 | 2020-04-04 00:00:00 | Town and Country Bank Midwest |
| OUTDOOR POWER INC. | 121100 | 609 N 36th | Quincy | Motorcycle, ATV, and All Other Motor Vehicle Dealers (Corporation) | 12 | 2020-04-04 00:00:00 | Town and Country Bank Midwest |
| POWDER COAT PLUS INC. | 120520.95 | 4126 Kochs Ln | Quincy | Paint and Coating Manufacturing | 13 | 2021-01-28 00:00:00 | First Mid Bank & Trust, National Association |
| POWDER COAT PLUS, INC. | 120200 | 4126 Koch's Lane | Quincy | Painting and Wall Covering Contractors | 15 | 2020-04-04 00:00:00 | First Mid Bank & Trust, National Association |
| FCM OF QUINCY INC. | 120042.88 | 3100 N 18th St | Quincy | Nursery and Tree Production | 25 | 2021-03-18 00:00:00 | Liberty Bank |
| PARTNERS INN HI LLC | 118785.6 | 4821 Oak Street | Quincy | Hotels (except Casino Hotels) and Motels | 30 | 2020-04-06 00:00:00 | HOMEBANK |
| ENTRUP DRYWALL & PAINTING INC | 118561 | 2800 N 5th St | Quincy | Drywall and Insulation Contractors | 14 | 2021-03-25 00:00:00 | United Community Bank |
| ROYALTY ELECTRIC LLC | 118245.4 | 215 S 4th St | Quincy | Electrical Contractors and Other Wiring Installation Contractors | 12 | 2021-02-04 00:00:00 | United Community Bank |
| AUBUCHON ENTERPRISES, INC. | 117500 | 1501 MONROE ST | Quincy | Full-Service Restaurants | 61 | 2020-04-04 00:00:00 | Town and Country Bank Midwest |
| HEIMER AND ASSOCIATES, INC | 117062.5 | 435 Hampshire | Quincy | Offices of Certified Public Accountants | 8 | 2020-04-06 00:00:00 | HOMEBANK |
| THYME SQUARE CAFE, INC | 116480 | 500 Hampshire | Quincy | Full-Service Restaurants | 20 | 2021-01-16 00:00:00 | Town and Country Bank Midwest |
| GAMEMASTERS INC. | 116447 | 5100 Broadway | Quincy | Sporting Goods Stores | 9 | 2020-04-07 00:00:00 | HOMEBANK |
| RUPP MASONRY CONSTRUCTION COMPANY | 116107 | 300 Broadway | Quincy | Masonry Contractors | 5 | 2020-04-15 00:00:00 | United Community Bank |
| BRUENING HEATING AND A/C LLC | 116092.5 | 1857 Broadway | Quincy | Plumbing, Heating, and Air-Conditioning Contractors | 11 | 2021-01-20 00:00:00 | First Bankers Trust Company, National Association |
| B & B ENTERPRISES OF QUINCY, INC | 115168 | 539 South 12th | Quincy | Beauty Salons | 15 | 2020-04-07 00:00:00 | State Street Bank and Trust Company |
| WILCO FAST BREAK, INC. | 115147.7 | 2822 Saint Anthony Rd | Quincy | Gasoline Stations with Convenience Stores (Corporation) | 25 | 2020-04-08 00:00:00 | First Bankers Trust Company, National Association |
| KIRLIN'S 1948, INC | 114590 | 2517 Country Club Dr N | Quincy | Gift, Novelty, and Souvenir Stores (Subchapter S Corporation) | 20 | 2020-04-06 00:00:00 | HOMEBANK |
| KIRLIN'S 1948 INC | 114589.6 | 2517 Country Club Dr N | Quincy | Gift, Novelty, and Souvenir Stores (Subchapter S Corporation) | 45 | 2021-01-17 00:00:00 | HOMEBANK |
| B & B ENTERPRISES OF QUINCY INC | 113687.5 | 539 S 12th | Quincy | Other Miscellaneous Nondurable Goods Merchant Wholesalers | 15 | 2021-02-22 00:00:00 | Itria Ventures LLC |
| QUINCY COACH HOUSE, INC. | 113565 | 2431 Broadway | Quincy | Full-Service Restaurants | 31 | 2020-04-06 00:00:00 | First Bankers Trust Company, National Association |
| WILLIAM A NIEKAMP TRUCK SERVICE INC | 113145 | 6116 Highway 24 East | Quincy | General Freight Trucking, Long-Distance, Truckload | 14 | 2020-04-27 00:00:00 | State Street Bank and Trust Company |
| CASSANO'S OF QUINCY, LLC | 113000 | 312 N 27th St | Quincy | Full-Service Restaurants | 34 | 2020-04-08 00:00:00 | Town and Country Bank Midwest |
| ABBOTT SUPPLY, LLC | 112900 | 1017 Hampshire | Quincy | Paint, Varnish and Supplies Merchant Wholesaler | 10 | 2020-04-10 00:00:00 | First Mid Bank & Trust, National Association |
| GREAT RIVER HOSPITALITY, LLC | 112007.4 | 201 SOUTH 3RD ST | Quincy | Hotels (except Casino Hotels) and Motels | 36 | 2020-04-06 00:00:00 | United Community Bank |
| HARRISON DELIVERY, INC | 110000 | 721 S 13TH ST | Quincy | Couriers and Express Delivery Services (Subchapter S Corporation) | 16 | 2020-04-08 00:00:00 | First Mid Bank & Trust, National Association |
| BARNARD ELEVATOR OF QUINCY INC | 109020.65 | 330 S 6th | Quincy | Other Building Equipment Contractors | 9 | 2020-04-06 00:00:00 | HOMEBANK |
| BOYERS BOOTS & SHOE SERVICE INC | 108000 | 420 N 36th | Quincy | Other Clothing Stores (Corporation) | 10 | 2021-01-27 00:00:00 | Town and Country Bank Midwest |
| BOYERS BOOTS, SHOE REPAIR AND WESTERN WEAR, INC. | 108000 | 420 North 36th | Quincy | Footwear Merchant Wholesalers | 11 | 2020-04-04 00:00:00 | Town and Country Bank Midwest |
| HANSEN-SPEAR FUNERAL DIRECTORS, LTD | 107904 | 1535 State Street | Quincy | Funeral Homes and Funeral Services | 6 | 2020-04-08 00:00:00 | State Street Bank and Trust Company |
| AIR SPECIALISTS HEATING & AIR CONDITIONING INC. | 107902 | 4526 Broadway | Quincy | Plumbing, Heating, and Air-Conditioning Contractors | 15 | 2021-02-23 00:00:00 | Liberty Bank |
| BRITTANY MCCORP 2152 | 107427.5 | 3311 Broadway. | Quincy | Full-Service Restaurants | 33 | 2020-04-08 00:00:00 | First Bankers Trust Company, National Association |
| CHICK N. LIPPS OF QUINCY, LLC | 107105 | 236 N Front St | Quincy | Full-Service Restaurants | 16 | 2020-04-08 00:00:00 | First Bankers Trust Company, National Association |
| BOODALU CORP | 106487.5 | 3490 Timberline Dr | Quincy | Full-Service Restaurants | 20 | 2021-02-12 00:00:00 | Great Rivers Bank |
| A FISCHER BUILDERS | 106210 | 814 Ohio St | Quincy | New Housing For-Sale Builders | 12 | 2021-01-26 00:00:00 | United Community Bank |
| O'DONNELLS TERMITE & PEST CONTROL, INC | 105000 | 910 Hampshire | Quincy | Exterminating and Pest Control Services | 14 | 2020-04-06 00:00:00 | Town and Country Bank Midwest |
| TIRAMISU, INC. | 105000 | 137 N. 3RD ST | Quincy | Full-Service Restaurants | 18 | 2020-04-07 00:00:00 | United Community Bank |
| ALL-LINE EQUIPMENT INC. | 104850 | 5519 Skyline Dr | Quincy | All Other Specialty Trade Contractors | 11 | 2021-01-23 00:00:00 | Town and Country Bank |
| WEST CENTRAL PATHOLOGY SERVICES, S.C. | 104162.5 | 4000 CATAMARAN CT | Quincy | Medical Laboratories | 5 | 2020-04-08 00:00:00 | United Community Bank |
| ALL-LINE EQUIPMENT, INC. | 104000 | 5519 SKYLINE DR | Quincy | Other Building Equipment Contractors | 11 | 2020-04-09 00:00:00 | Town and Country Bank |
| MAROLD ELECTRIC INC | 102700 | 129 S 10th St | Quincy | Electrical Contractors and Other Wiring Installation Contractors | 7 | 2021-01-16 00:00:00 | Town and Country Bank Midwest |
| MAROLD ELECTRIC INC | 102700 | 129 S 10th St | Quincy | Electrical Contractors and Other Wiring Installation Contractors | 8 | 2020-04-04 00:00:00 | Town and Country Bank Midwest |
| D2G HOLDINGS LLC | 102460 | 138 N Front Street | Quincy | Full-Service Restaurants | 33 | 2020-04-07 00:00:00 | HOMEBANK |
| AIR SPECIALISTS HEATING & AIR CONDITIONING, INC. | 102292 | 4526 Broadway. | Quincy | Plumbing, Heating, and Air-Conditioning Contractors | 15 | 2020-04-07 00:00:00 | Liberty Bank |
| AA CLEANING AND RESTORATION, LLC | 102203.07 | 2808 Ellington Road | Quincy | Remediation Services | 16 | 2020-04-06 00:00:00 | HOMEBANK |
| ROBERT F. BOLAND, INC. | 102092.5 | 1124 N. 24th | Quincy | Automobile and Other Motor Vehicle Merchant Wholesalers | 4 | 2020-04-06 00:00:00 | First Bankers Trust Company, National Association |
| WEST CENTRAL ILLINOIS NUTRITION PROJECT | 101167.4 | 639 York | Quincy | Other Social Advocacy Organizations | 46 | 2021-01-29 00:00:00 | HOMEBANK |
| MACKENZIE LAVERY INVESTMENTS INC. | 101082.5 | 420 Maine | Quincy | Portfolio Management (Subchapter S Corporation) | 6 | 2020-04-08 00:00:00 | United Community Bank |
| GOEHL, SCHUERING & CASSENS, LLP | 100764.9 | 506 Vermont | Quincy | Offices of Lawyers | 5 | 2020-04-13 00:00:00 | HOMEBANK |
| EVERGREEN HR SOLUTIONS, LLC | 100173.2 | 3020 Genevieve Drive | Quincy | Human Resources Consulting Services | 41 | 2020-04-13 00:00:00 | HOMEBANK |
| CUSTOM DENTAL CARE, P.C. | 100150 | 3740 East Lake Center Suite B | Quincy | Offices of Dentists | 16 | 2020-04-06 00:00:00 | First Bankers Trust Company, National Association |
| CUSTOM DENTAL CARE P.C. | 100150 | 3740 E Lake Ctr | Quincy | Offices of Dentists | 13 | 2021-01-21 00:00:00 | First Bankers Trust Company, National Association |
| FULL SERVICE ROOFING & REMODELING INC | 100000 | 822 Hampshire | Quincy | Lessors of Nonresidential Buildings (except Miniwarehouses) | 8 | 2020-04-06 00:00:00 | HOMEBANK |
| QUINCY DENTAL CENTER PC | 99477.5 | 332 South 36th | Quincy | Offices of Dentists | 7 | 2020-04-27 00:00:00 | HOMEBANK |
| GEM CITY DEVELOPERS | 98847 | 201 S 3rd St | Quincy | Hotels (except Casino Hotels) and Motels | 22 | 2021-01-27 00:00:00 | United Community Bank |
| A. FISCHER BUILDERS, INC | 98800 | 814 OHIO ST | Quincy | New Single-Family Housing Construction (except For-Sale Builders) | 9 | 2020-04-07 00:00:00 | United Community Bank |
| WEST CENTRAL ILLINOIS CASE COORDINATION UNIT | 98057.5 | 639 York, Room 333 | Quincy | All Other Miscellaneous Ambulatory Health Care Services | 11 | 2020-04-28 00:00:00 | HOMEBANK |
| C & M PASTA COMPANY | 97865 | 4900 Broadway | Quincy | Full-Service Restaurants | 27 | 2020-04-05 00:00:00 | United Community Bank |
| MOON DENTAL, LLC | 97500 | 334 8TH ST | Quincy | Offices of Dentists | 11 | 2020-04-05 00:00:00 | United Community Bank |
| KOENIG MACHINE & WELDING, INC. | 94432.1 | 2707 N 24th | Quincy | Welding and Soldering Equipment Manufacturing | 8 | 2020-04-14 00:00:00 | North Adams State Bank |
| JOSE O'SHEAS | 94100 | 339 CEDAR ST | Quincy | Full-Service Restaurants | 31 | 2020-04-14 00:00:00 | United Community Bank |
| GEM CITY GYMNASTICS & TUMBLING LLC | 93935 | 2010 Jennifer Ln | Quincy | Fitness and Recreational Sports Centers | 17 | 2021-01-20 00:00:00 | Bank of Springfield |
| GEM CITY GYMNASTICS & TUMBLING, LLC | 93900 | 2010 JENNIFER LN | Quincy | Sports and Recreation Instruction | 32 | 2020-04-07 00:00:00 | Bank of Springfield |
| SUMMY TIRE, INC. | 92282.5 | 418 S. 36th. | Quincy | General Automotive Repair | 13 | 2020-04-06 00:00:00 | First Bankers Trust Company, National Association |
| FAITH ASSEMBLY OF GOD | 92000 | 4000 State Street | Quincy | Religious Organizations | 15 | 2020-04-07 00:00:00 | Town and Country Bank Midwest |
| BRIAN SCHUETTE CONSTRUCTION INCORPORATED | 90774.55 | 1223 E 1330th St | Quincy | New Single-Family Housing Construction (except For-Sale Builders) | 10 | 2020-04-06 00:00:00 | HOMEBANK |
| ADVANCE PHYSICAL THERAPY & SPORTS MEDICINE, L.L.C. | 90045.4 | 3032 Broadway | Quincy | Offices of Physical, Occupational and Speech Therapists, and Audiologists | 8 | 2020-04-06 00:00:00 | First Bankers Trust Company, National Association |
| TRACY HOLDINGS, LLC | 88871.54 | 225 South 4TH ST | Quincy | Hotels (except Casino Hotels) and Motels | 33 | 2020-04-06 00:00:00 | United Community Bank |
| TRI-STATE CONCRETE CORRECTION CO. INC. | 88813.8 | 3215 CORONA RD | Quincy | Poured Concrete Foundation and Structure Contractors | 10 | 2020-04-08 00:00:00 | HOMEBANK |
| TRI-STATE CONCRETE CORRECTION INC | 88813.8 | 3215 Corona Rd | Quincy | Other Foundation, Structure, and Building Exterior Contractors | 10 | 2021-01-23 00:00:00 | HOMEBANK |
| SNL ENTERPRISES, LLC | 88700 | 101 N 48th Street | Quincy | Motor Vehicle Supplies and New Parts Merchant Wholesalers | 8 | 2020-04-07 00:00:00 | Commerce Bank |
| CENTURY SIGNS, INC. | 88270 | 2704 North 30TH ST | Quincy | All Other Specialty Trade Contractors | 13 | 2020-04-05 00:00:00 | United Community Bank |
| J& N CONSTRUCTION GENERAL CONTRACTORS INC. | 88217.52 | 6523 Columbus Rd | Quincy | New Single-Family Housing Construction (except For-Sale Builders) | 6 | 2021-01-20 00:00:00 | First Bankers Trust Company, National Association |
| DOBBINS AND DOBBINS INC | 87300 | 3020 Broadway | Quincy | Other Activities Related to Credit Intermediation | 6 | 2020-04-07 00:00:00 | United Community Bank |
| J & N CONSTRUCTION GENERAL CONTRACTORS, INC. | 87052 | 6523 Columbus Rd. | Quincy | New Single-Family Housing Construction (except For-Sale Builders) | 15 | 2020-04-06 00:00:00 | First Bankers Trust Company, National Association |
| RICKS TRANSIT REPAIR INC | 86600 | 2728 ELLINGTON RD | Quincy | Commercial and Industrial Machinery and Equipment (except Automotive and Electronic) Repair and Maintenance | 7 | 2020-04-27 00:00:00 | United Community Bank |
| PRIME AUTO FINANCE INC | 86580.5 | 4929 Broadway | Quincy | Used Car Dealers | 12 | 2020-04-06 00:00:00 | HOMEBANK |
| QUINCY MAID RITE WEST, INC. | 86294 | 507 N. 12th. | Quincy | Full-Service Restaurants | 30 | 2020-04-07 00:00:00 | First Bankers Trust Company, National Association |
| ROBERT F. BOLAND INC. | 86002.5 | 1124 N 24th | Quincy | Insurance Agencies and Brokerages | 12 | 2021-02-04 00:00:00 | First Bankers Trust Company, National Association |
| QUINCY MACHINE & WELDING, INC. | 85182 | 1226 North 14TH ST | Quincy | Other Foundation, Structure, and Building Exterior Contractors | 9 | 2020-04-10 00:00:00 | United Community Bank |
| CLASSIQUE SIGNS & ENGRAVING INC | 85000 | 1702 HARRISON ST | Quincy | Sign Manufacturing | 9 | 2020-04-09 00:00:00 | Town and Country Bank |
| STURHAHN JEWELERS INC. | 84927 | 2801 Broadway 300 | Quincy | Jewelry Stores (Corporation) | 9 | 2021-02-13 00:00:00 | State Street Bank and Trust Company |
| TANGERINE DREAMS, INC. | 84839.47 | 3530 Maine | Quincy | Bowling Centers | 19 | 2020-05-11 00:00:00 | First Bankers Trust Company, National Association |
| BUNCH FAMILY ENTERPRISES, INC. | 84718.48 | 5026 Sunview Dr | Quincy | Full-Service Restaurants | 15 | 2021-01-17 00:00:00 | HOMEBANK |
| STURHAHN JEWELERS, INC. | 84297 | 2801 Broadway, Suite 300 | Quincy | Jewelry Stores (Corporation) | 9 | 2020-04-07 00:00:00 | State Street Bank and Trust Company |
| F+D PARTNERSHIP | 83500 | 608 Vermont | Quincy | Amusement Arcades | 14 | 2020-05-01 00:00:00 | Town and Country Bank Midwest |
| THYME SQUARE CAFE, INC | 83200 | 615 Hampshire | Quincy | Full-Service Restaurants | 24 | 2020-04-04 00:00:00 | Town and Country Bank Midwest |
| T&T PIZZA IL LLC | 83100 | 2638 Broadway | Quincy | Limited-Service Restaurants | 28 | 2020-04-10 00:00:00 | Berkshire Bank |
| O'CONNOR WEALTH MANAGEMENT, LLC | 82526.87 | 511 Maine | Quincy | Miscellaneous Intermediation | 5 | 2020-04-05 00:00:00 | United Community Bank |
| MAXAMILLION'S INC. | 82265 | 1409 Broadway | Quincy | Other Gambling Industries | 22 | 2020-04-27 00:00:00 | First Bankers Trust Company, National Association |
| MAXAMILLIONS INC | 82265 | 1828 Broadway | Quincy | Other Gambling Industries | 22 | 2021-01-20 00:00:00 | First Bankers Trust Company, National Association |
| SITE VISION CENTER, P.C. | 81165 | 3236 Broadway | Quincy | Offices of Optomitrists | 12 | 2020-04-06 00:00:00 | First Bankers Trust Company, National Association |
| RIVERSIDE SMOKEHOUSE, INC. | 81000 | 222 S. 3RD ST | Quincy | Full-Service Restaurants | 107 | 2020-04-10 00:00:00 | Bank of Springfield |
| MILLION CONSTRUCTION LTD | 80732 | 3626 S 46th | Quincy | Other Heavy and Civil Engineering Construction | 7 | 2021-02-05 00:00:00 | State Street Bank and Trust Company |
| 1ST IN VIDEO MUSIC WORLD, INC | 80665 | 2828 Broadway | Quincy | Electronics Stores (Corporation) | 6 | 2020-04-05 00:00:00 | United Community Bank |
| ELAM HEATING AND AIR CONDITIONING | 80620 | 2005 CEDAR ST | Quincy | Plumbing, Heating, and Air-Conditioning Contractors | 8 | 2020-04-07 00:00:00 | HOMEBANK |
| BAREIS TAX TEAM | 80605 | 307 N 36th, STE 203 | Quincy | Tax Preparation Services | 39 | 2020-04-05 00:00:00 | Great Rivers Bank |
| GEM CITY CUSTARD, INC | 79307.5 | 3490 Timberline Drive | Quincy | Full-Service Restaurants | 38 | 2020-04-06 00:00:00 | First Bankers Trust Company, National Association |
| JJ CATERING LLC | 79231.07 | 1400 N 30th St Ste 1 | Quincy | Food Service Contractors | 5 | 2021-01-25 00:00:00 | HOMEBANK |
| GEM CITY FUEL, INC. | 78556 | 3490 Timberline Dr | Quincy | Gasoline Stations with Convenience Stores (Subchapter S Corporation) | 21 | 2020-04-06 00:00:00 | First Bankers Trust Company, National Association |
| MIDWEST SERVICE ENTERPRISE, INC. | 77200 | 2221 N. 24th | Quincy | All Other Consumer Goods Rental | 10 | 2020-04-06 00:00:00 | Bank of Springfield |
| FUJI AT QUINCY IL INC | 77035 | 5005 Broadway | Quincy | Full-Service Restaurants | 12 | 2021-01-22 00:00:00 | State Street Bank and Trust Company |
| COLLISION SOLUTIONS OF QUINCY, INC. | 76595.82 | 300 N. FRONT ST | Quincy | Automotive Body, Paint, and Interior Repair and Maintenance | 18 | 2020-04-06 00:00:00 | United Community Bank |
| QFB ENTERPRISES INC | 76500 | 4004 HAMPTON LN | Quincy | not available | 4 | 2020-04-05 00:00:00 | First Mid Bank & Trust, National Association |
| QFB ENTERPRISES INC. | 76240.7 | 4004 Hampton Ln | Quincy | Electric Power Distribution | 4 | 2021-02-06 00:00:00 | First Mid Bank & Trust, National Association |
| TNT ACTION SPORTS UNLIMITED IN | 76200 | 5101 Oak St | Quincy | Motorcycle, ATV, and All Other Motor Vehicle Dealers (Corporation) | 9 | 2020-04-04 00:00:00 | Town and Country Bank Midwest |
| BOODALU CORP | 76061 | 117 Hampshire | Quincy | Limited-Service Restaurants | 20 | 2020-04-27 00:00:00 | Great Rivers Bank |
| WDM COMPUTER SERVICES, INC | 76000 | 1900 Harrison St | Quincy | Other Computer Related Services | 7 | 2020-04-04 00:00:00 | Town and Country Bank Midwest |
| HAUBRICH ENTERPRISES, INC. | 75976.6 | 1901 SEMINARY RD | Quincy | Beer and Ale Merchant Wholesalers | 10 | 2020-04-13 00:00:00 | Liberty Bank |
| UNITED WAY OF ADAMS COUNTY | 75538.65 | 936 Broadway | Quincy | Other Grantmaking and Giving Services | 6 | 2021-03-10 00:00:00 | United Community Bank |
| THE BUSINESS CENTRE OF QUINCY INC | 75450.2 | 625 Hampshire | Quincy | Stationery and Office Supplies Merchant Wholesalers | 7 | 2021-02-06 00:00:00 | HOMEBANK |
| THE BUSINESS CENTRE OF QUINCY, INC | 75450 | 625 Hampshire | Quincy | Office Supplies and Stationery Stores (Corporation) | 8 | 2020-04-07 00:00:00 | State Street Bank and Trust Company |
| HAUGH FUNERAL HOMES, INC. | 75409 | 823 Broadway | Quincy | Funeral Homes and Funeral Services | 8 | 2020-04-06 00:00:00 | United Community Bank |
| SCOTTIES FUN SPOT INC. | 74220 | 8000 Broadway | Quincy | Amusement Arcades | 17 | 2021-01-16 00:00:00 | Town and Country Bank Midwest |
| UNITED WAY OF ADAMS COUNTY, INC. | 73715 | 936 Broadway Suite F | Quincy | All Other Business Support Services | 6 | 2020-04-07 00:00:00 | United Community Bank |
| AK ELECTRICAL CONTRACTOR INC | 73710 | 111 N 10th St | Quincy | Electrical Contractors and Other Wiring Installation Contractors | 8 | 2021-03-23 00:00:00 | State Street Bank and Trust Company |
| QRP LOGISTICS, LLC | 73700 | 535 Maine STE 6 | Quincy | Process, Physical Distribution, and Logistics Consulting Services | 6 | 2020-04-05 00:00:00 | United Community Bank |
| SCOTTIES FUN SPOT INC. | 73200 | 8000 Broadway | Quincy | All Other Amusement and Recreation Industries | 45 | 2020-04-04 00:00:00 | Town and Country Bank Midwest |
| GEM CITY DEVELOPERS, LLC | 73200 | 301 SOUTH 3RD ST | Quincy | Hotels (except Casino Hotels) and Motels | 24 | 2020-04-04 00:00:00 | United Community Bank |
| VANCE CLINIC OF CHIROPRACTIC | 72900 | 1420 S 14th St | Quincy | Offices of Chiropractors | 9 | 2020-04-14 00:00:00 | Town and Country Bank Midwest |
| SCHLIPMAN CONSTRUCTION INC | 72000 | PO Box 3735 | Quincy | Commercial and Institutional Building Construction | 9 | 2020-04-07 00:00:00 | HOMEBANK |
| TANGERINE DREAMS INC | 71932.5 | 3530 Maine | Quincy | Bowling Centers | 20 | 2021-01-20 00:00:00 | First Bankers Trust Company, National Association |
| ADAMS CONSULTING AND PROGRAMMING, INC. | 71875 | 6801 N 12th | Quincy | Engineering Services | 4 | 2020-04-08 00:00:00 | First Bankers Trust Company, National Association |
| HOGS ROAST LLC | 71599.5 | 2065 Elm St | Quincy | Full-Service Restaurants | 12 | 2021-01-25 00:00:00 | First Bankers Trust Company, National Association |
| MI JALAPENO #3 | 71500 | 3120 Broadway | Quincy | Full-Service Restaurants | 15 | 2020-05-28 00:00:00 | United Community Bank |
| BUFFALO PRAIRIE MANAGEMENT INC | 71290 | 3328 Cambridge Est | Quincy | Administrative Management and General Management Consulting Services | 6 | 2021-01-28 00:00:00 | United Community Bank |
| DESIGN MECHANICAL, INC. | 71200 | 126 N. 30TH ST | Quincy | Engineering Services | 5 | 2020-04-04 00:00:00 | Town and Country Bank Midwest |
| DESIGN MECHANICAL, INC. | 70000 | 126 N 30th St Ste 101 | Quincy | Engineering Services | 5 | 2021-01-16 00:00:00 | Town and Country Bank Midwest |
| AK ELECTRICAL CONTRACTOR INC | 69412 | 111 N 10th | Quincy | Electrical Contractors and Other Wiring Installation Contractors | 8 | 2020-04-07 00:00:00 | State Street Bank and Trust Company |
| FAMILY PLANNING, INC | 67600 | 636 Hampshire | Quincy | Office of Physicians (except Mental Health Specialists) | 6 | 2020-04-05 00:00:00 | First Mid Bank & Trust, National Association |
| MARY SNYDER | 67277.5 | 2203 OAK ST | Quincy | Janitorial Services | 22 | 2020-04-28 00:00:00 | United Community Bank |
| AUTO SERVICE OF QUINCY, INC. | 66883.92 | 213 N. 33rd St. | Quincy | General Automotive Repair | 5 | 2020-04-07 00:00:00 | First Bankers Trust Company, National Association |
| DUNNBELLY LLC | 66363.5 | 4403 Broadway | Quincy | Full-Service Restaurants | 19 | 2021-01-20 00:00:00 | First Bankers Trust Company, National Association |
| WILLIAMS BENEFIT CONSULTING LLC | 66314 | 3835 East Lake Centre Dr | Quincy | Other Management Consulting Services | 6 | 2020-04-06 00:00:00 | First Bankers Trust Company, National Association |
| NEAL'S AUTO CENTER | 66310 | 3921 Broadway | Quincy | Used Car Dealers | 5 | 2021-01-16 00:00:00 | State Street Bank and Trust Company |
| GEM CITY ARMORED SECURITY INC | 66200 | 1239 GARDNER EXPY | Quincy | Armored Car Services | 13 | 2020-04-29 00:00:00 | United Community Bank |
| GROOTENS INC | 66200 | 538 South 12th | Quincy | Drinking Places (Alcoholic Beverages) | 23 | 2020-04-15 00:00:00 | State Street Bank and Trust Company |
| UPPER CONSULTING, INC. | 65000 | 1400 N 30TH ST | Quincy | Environmental Consulting Services | 5 | 2020-04-28 00:00:00 | Town and Country Bank |
| TENK BROS. CONSTRUCTION, INC. | 65000 | 520 Spring St. | Quincy | Commercial and Institutional Building Construction | 7 | 2020-04-07 00:00:00 | First Bankers Trust Company, National Association |
| TILLITT COLLISION CENTER, INC. | 64767.02 | 2220 GLENAYRE WAY | Quincy | Automotive Glass Replacement Shops | 9 | 2020-04-10 00:00:00 | United Community Bank |
| DANIELLE M FLEER CPA, PC | 64652 | 2327 N 12th | Quincy | Offices of Certified Public Accountants | 6 | 2020-04-05 00:00:00 | United Community Bank |
| BLICK'S CONSTRUCTION CO. INC. | 63670 | 112 W Lock and Dam Rd | Quincy | Site Preparation Contractors | 6 | 2021-03-13 00:00:00 | State Street Bank and Trust Company |
| JUSTIN VONDERHAAR INC. | 63337 | 1415 Koetters Lane | Quincy | Masonry Contractors | 4 | 2020-04-09 00:00:00 | State Street Bank and Trust Company |
| JANSEN ELECTRIC CO | 62633 | 4421 N 60th | Quincy | Electrical Contractors and Other Wiring Installation Contractors | 7 | 2020-04-27 00:00:00 | State Street Bank and Trust Company |
| DICK RICHMILLER CONSTRUCTION INC | 62530 | 3437 S Glendale | Quincy | New Single-Family Housing Construction (except For-Sale Builders) | 16 | 2020-05-01 00:00:00 | State Street Bank and Trust Company |
| BUFFALO PRAIRIE MANAGEMENT, INC | 62500 | 3328 CAMBRIDGE EST | Quincy | Office Administrative Services | 2 | 2020-04-06 00:00:00 | United Community Bank |
| HAUK & OWENS LLC | 62092 | 811 Maine | Quincy | Offices of Lawyers | 8 | 2020-04-07 00:00:00 | State Street Bank and Trust Company |
| V & R ACCOUNTING INC | 62000 | 130 N 8TH ST | Quincy | Other Accounting Services | 10 | 2020-04-07 00:00:00 | Bank of Springfield |
| JJ'S CATERING LLC | 62000 | 1400 N 30TH ST STE 1 | Quincy | All Other Specialty Food Stores | 29 | 2020-04-08 00:00:00 | United Community Bank |
| DAN'S AUTO CARE, INC | 60725 | 2600 N 24th | Quincy | General Automotive Repair | 8 | 2020-04-27 00:00:00 | First Bankers Trust Company, National Association |
| GREAT COMMISSION BROADCASTING | 60653.95 | 535 MAINE, SUITE 10 | Quincy | Radio Stations (Non-Profit Organization) | 11 | 2020-04-06 00:00:00 | HOMEBANK |
| CANE'S AUTOMOTIVE, LLC | 60372.5 | 1201 Locust | Quincy | General Automotive Repair | 9 | 2020-04-06 00:00:00 | First Bankers Trust Company, National Association |
| THE CHEESE PEOPLE, INC. | 60300 | 5500 GLENCRIE DR | Quincy | Other Direct Selling Establishments (Self-Employed Individuals) | 8 | 2020-04-15 00:00:00 | PNC Bank, National Association |
| LIFEPOINT BIBLE CHURCH | 60100 | 3926 HARRISON ST | Quincy | Religious Organizations | 7 | 2020-04-08 00:00:00 | United Community Bank |
| BUFFALO PRAIRIE DENTAL OF QUINCY PLLC | 59487 | 2801 Broadway 400 | Quincy | Offices of Dentists | 9 | 2021-01-27 00:00:00 | United Community Bank |
| BUFFALO PRAIRIE DENTAL OF QUINCY PLLC | 59360 | 2801 Broadway, Suite 400 | Quincy | Offices of Dentists | 7 | 2020-04-07 00:00:00 | United Community Bank |
| BUNCH FAMILY ENTERPRISES, INC. | 59200 | 5026 Sunview Dr | Quincy | Full-Service Restaurants | 15 | 2020-04-07 00:00:00 | Town and Country Bank Midwest |
| BEACON OF LIGHT LLC | 58900 | 3720 Broadway | Quincy | Limited-Service Restaurants | 17 | 2021-03-25 00:00:00 | St. Louis Bank |
| ISC TECHNOLOGIES | 58803.92 | 910 Broadway A | Quincy | Office Administrative Services | 6 | 2021-01-17 00:00:00 | HOMEBANK |
| UNDERBRINK'S BAKERY, LLC | 58045 | 1627 College Avenue | Quincy | Retail Bakeries | 9 | 2020-04-06 00:00:00 | First Bankers Trust Company, National Association |
| ACA3 | 57400 | 1001 STATE ST | Quincy | Beauty Salons | 16 | 2020-05-22 00:00:00 | United Community Bank |
| QUINCY COMMUNITY THEATRE INC. | 57372 | 300 Civic Center Plz Ste 118 | Quincy | Theater Companies and Dinner Theaters | 6 | 2021-01-23 00:00:00 | State Street Bank and Trust Company |
| MOORE'S FLOORS INC | 57270 | 2516 West Schneidman Drive | Quincy | Floor Covering Stores (Subchapter S Corporation) | 15 | 2020-04-08 00:00:00 | HOMEBANK |
| CIRCLE SERVICE SEWER INC | 57187 | 3710 Talken Drive | Quincy | Septic Tank and Related Services | 6 | 2020-04-10 00:00:00 | State Street Bank and Trust Company |
| WYNNE WELLNESS LLC | 56756 | 601 Maine | Quincy | Full-Service Restaurants | 9 | 2021-01-23 00:00:00 | United Community Bank |
| QUINCY NOTRE DAME FOUNDATION | 56687.5 | 1400 S 11TH ST | Quincy | Elementary and Secondary Schools | 4 | 2020-04-08 00:00:00 | United Community Bank |
| EXTREME EXTERIOR PROS INC | 56200 | 2019 Maple St | Quincy | Commercial and Institutional Building Construction | 7 | 2020-04-06 00:00:00 | Town and Country Bank Midwest |
| Q IL DEVELOPMENT LLC | 56105 | 300 Gardner Expy | Quincy | Hotels (except Casino Hotels) and Motels | 4 | 2021-03-25 00:00:00 | United Community Bank |
| SHARI JONES PHYSICAL THERAPY, INC. | 56000 | 2327 S 48TH ST | Quincy | Offices of Physical, Occupational and Speech Therapists, and Audiologists | 4 | 2020-04-09 00:00:00 | Town and Country Bank |
| THE QUINCY HUMANE SOCIETY, INC. | 55737.5 | 1701 North 36th | Quincy | Environment, Conservation and Wildlife Organizations | 12 | 2020-04-15 00:00:00 | First Bankers Trust Company, National Association |
| GLASS 1 ONE, LLC | 55700 | 600 Jersey St | Quincy | Automotive Glass Replacement Shops | 8 | 2020-04-04 00:00:00 | Town and Country Bank Midwest |
| TEDDYCO HOSPITALITY | 55365 | 935 N 550th Ave | Quincy | Limited-Service Restaurants | 18 | 2021-02-24 00:00:00 | Cross River Bank |
| YOUNG CUSTOMS, LLC | 55084 | 1726 N 12th | Quincy | Window Treatment Stores | 8 | 2020-04-06 00:00:00 | First Bankers Trust Company, National Association |
| FUJI AT QUINCY IL INC | 55024 | 5005 Broadway | Quincy | Full-Service Restaurants | 16 | 2020-04-27 00:00:00 | State Street Bank and Trust Company |
| CONSOLIDATED FENCING INC. | 55000 | 3133 Keller Ln | Quincy | All Other Specialty Trade Contractors | 9 | 2021-01-28 00:00:00 | Town and Country Bank Midwest |
| CONSOLIDATED FENCING INC | 55000 | 3133 Keller Lane | Quincy | Commercial and Institutional Building Construction | 9 | 2020-04-09 00:00:00 | Town and Country Bank Midwest |
| GEM CITY COLLEGE | 54932 | 700 State St | Quincy | Other Technical and Trade Schools | 9 | 2021-01-22 00:00:00 | State Street Bank and Trust Company |
| PAYROLL$, INC. | 54800 | 3835 LAKE CTR | Quincy | Payroll Services | 5 | 2020-04-13 00:00:00 | Enterprise Bank & Trust |
| GEMSTOP, INC | 54710.18 | 2615 Kentucky Rd | Quincy | Gasoline Stations with Convenience Stores (Subchapter S Corporation) | 17 | 2021-01-16 00:00:00 | Great Rivers Bank |
| GREAT WEST SERVICES LLC DBA KENNEDY WEALTH GROUP | 54700 | 721 N 24th | Quincy | All Other Professional, Scientific, and Technical Services | 4 | 2020-04-27 00:00:00 | The First National Bank of Bastrop |
| CUSTOM GLASS & GLAZING INC | 54635 | 420 S 7TH ST | Quincy | Glass and Glazing Contractors | 4 | 2020-04-10 00:00:00 | United Community Bank |
| AUTOSHINE CARWASH | 54300 | 529 N 48th St | Quincy | Carwashes | 9 | 2020-04-08 00:00:00 | Commerce Bank |
| TOPS, INC. | 54295 | 3001 Maine | Quincy | Drycleaning and Laundry Services (except Coin-Operated) | 16 | 2020-04-07 00:00:00 | State Street Bank and Trust Company |
| CREATIVE GARDEN SERVICES, INC. | 54182.5 | 1909 N Sheridan Dr | Quincy | Landscape Architectural Services | 14 | 2020-04-06 00:00:00 | First Bankers Trust Company, National Association |
| WINNER'S LOUNGE INC | 53900 | 2338 Spring St | Quincy | Drinking Places (Alcoholic Beverages) | 10 | 2021-01-22 00:00:00 | Town and Country Bank Midwest |
| ISC TECHNOLOGIES, INC | 53892.62 | 910 Broadway Suite A | Quincy | Other Electronic Component Manufacturing | 6 | 2020-04-08 00:00:00 | HOMEBANK |
| ERIC GREEN CONSTRUCTION, INC. | 53735.97 | 7230 Woodland Hill Circle | Quincy | New Single-Family Housing Construction (except For-Sale Builders) | 8 | 2020-04-06 00:00:00 | First Bankers Trust Company, National Association |
| O'DONNELL-COOKSON LIFE CELEBRATION HOME, LLC | 53700 | 1435 STATE ST | Quincy | Funeral Homes and Funeral Services | 8 | 2020-04-07 00:00:00 | F&M Bank and Trust Company |
| RPW7 LLC | 53528.89 | 121 N 4th St | Quincy | Drinking Places (Alcoholic Beverages) | 10 | 2021-01-19 00:00:00 | HOMEBANK |
| HARVEY'S FURNITURE, INC | 53500 | 1900 N 12th | Quincy | Furniture Stores (Corporation) | 8 | 2020-04-04 00:00:00 | Town and Country Bank Midwest |
| LOUIS J QUINTERO DDS | 53222.65 | 2002 Maine | Quincy | Offices of Dentists | 6 | 2020-04-04 00:00:00 | United Community Bank |
| WJA ENTERPRISES, INC | 53200 | 1501 Monroe St | Quincy | Full-Service Restaurants | 29 | 2020-04-04 00:00:00 | Town and Country Bank Midwest |
| QUINCY NOTRE DAME FOUNDATION | 53027.4 | 1400 S 11th St | Quincy | Grantmaking Foundations | 4 | 2021-01-27 00:00:00 | First Mid Bank & Trust, National Association |
| DP CONSTRUCTION OF QUINCY INC | 52590 | 5925 S 24th | Quincy | Commercial and Institutional Building Construction | 5 | 2021-01-22 00:00:00 | State Street Bank and Trust Company |
| CHANDLER HEATING AND AIR CONDITIONING INC | 52396 | 727 Locust | Quincy | Plumbing, Heating, and Air-Conditioning Contractors | 7 | 2020-04-08 00:00:00 | State Street Bank and Trust Company |
| QUINCY COMMUNITY THEATRE | 52230 | 300 Civic Center Plaza, Suite 118 | Quincy | Theater Companies and Dinner Theaters | 8 | 2020-04-07 00:00:00 | State Street Bank and Trust Company |
| ATLANTIC RESTAURANTS, INC | 52147.5 | 3490 Timberline Drive | Quincy | Limited-Service Restaurants | 17 | 2020-04-05 00:00:00 | Great Rivers Bank |
| BLICKHAN, TIMMERWILE, WOODWORTH | 51600 | 226 N 6th | Quincy | Offices of Lawyers | 7 | 2020-04-15 00:00:00 | Town and Country Bank Midwest |
| TIMOTHY HELGOTH | 51150 | 839 Jersey St | Quincy | Commercial Printing (except Screen and Books) | 4 | 2021-03-31 00:00:00 | United Community Bank |
| HOGS ROAST LLC | 51143 | 2065 Elm Street | Quincy | Caterers | 15 | 2020-04-06 00:00:00 | First Bankers Trust Company, National Association |
| PRECISION PLATING OF QUINCY, INC. | 51000 | 2611 Locust | Quincy | All Other Miscellaneous Manufacturing | 6 | 2021-01-16 00:00:00 | Town and Country Bank Midwest |
| PRECISION PLATING OF QUINCY, INC. | 51000 | 2611 Locust | Quincy | Electroplating, Plating, Polishing, Anodizing, and Coloring | 6 | 2020-04-28 00:00:00 | Town and Country Bank Midwest |
| PAM PRINTERS AND PUBLISHERS, INC. | 50506.52 | 1012 Vermont | Quincy | Periodical Publishers (Corporation) | 10 | 2020-04-07 00:00:00 | Liberty Bank |
| TOPS INC. | 50147 | 3001 Maine | Quincy | Drycleaning and Laundry Services (except Coin-Operated) | 15 | 2021-01-20 00:00:00 | State Street Bank and Trust Company |
| LITTLE ANGEL'S CHILD CARE AND PRESCHOOL L.L.C. | 50050 | 1400 N 8th St | Quincy | Child Care Services | 16 | 2021-01-29 00:00:00 | Bank of Springfield |
| NERINA INC | 50000 | 3726 Broadway | Quincy | Full-Service Restaurants | 13 | 2020-04-10 00:00:00 | United Community Bank |
| TEDDYCO HOSPITALITY, LLC | 49890 | 935 N 550th Ave | Quincy | Limited-Service Restaurants | 26 | 2020-04-30 00:00:00 | Cross River Bank |
| GEMSTOP, INC | 49735 | 2615 Kentucky Road | Quincy | Other Gasoline Stations (Subchapter S Corporation) | 13 | 2020-04-07 00:00:00 | Great Rivers Bank |
| ALLIANCE INDUSTRIAL CORPORATION | 49686.75 | 1234 Circuit Ct | Quincy | Wood Container and Pallet Manufacturing | 9 | 2021-03-20 00:00:00 | Liberty Bank |
| BEATS BY BIG H LLC | 49582 | 2030 Maple St | Quincy | Agents and Managers for Artists, Athletes, Entertainers, and Other Public Figures | 4 | 2021-02-19 00:00:00 | FC Marketplace, LLC (dba Funding Circle) |
| CUSTOM GLASS & GLAZING | 49540.52 | 420 S 7th St | Quincy | Glass and Glazing Contractors | 4 | 2021-01-27 00:00:00 | United Community Bank |
| WEST CENTRAL ILLINOIS AREA ON AGING | 49290 | 639 York | Quincy | Services for the Elderly and Persons with Disabilities | 4 | 2020-04-27 00:00:00 | HOMEBANK |
| TED'S SHIRT SHACK, INC. | 49262 | 2811 Bluff Ridge Dr | Quincy | Commercial Screen Printing | 9 | 2020-04-07 00:00:00 | First Bankers Trust Company, National Association |
| QUINCY AUDIOLOGY, LLC | 49231.67 | 731 Maine | Quincy | General Medical and Surgical Hospitals | 4 | 2020-04-07 00:00:00 | HOMEBANK |
| QUINCY AUDIOLOGY LLC | 49231.67 | 731 Maine | Quincy | Offices of All Other Miscellaneous Health Practitioners | 5 | 2021-01-20 00:00:00 | HOMEBANK |
| AUSTIN GROUP, LLC | 49183.6 | 110 N 5th, Suite 201 | Quincy | Engineering Services | 4 | 2020-04-07 00:00:00 | HOMEBANK |
| RETHINK MEDIA INC. | 48875 | 502 N 12th | Quincy | Advertising Agencies | 6 | 2021-03-24 00:00:00 | Liberty Bank |
| MATT HOLTMEYER CONSTRUCTION INC | 48778.55 | 3622 Harbor Lndg | Quincy | New Single-Family Housing Construction (except For-Sale Builders) | 2 | 2021-03-31 00:00:00 | United Community Bank |
| RAYMOND R. HINKAMPER SERVICE COMPANY | 48617 | 1622 N 5TH ST | Quincy | Plumbing, Heating, and Air-Conditioning Contractors | 6 | 2020-04-05 00:00:00 | United Community Bank |
| EMERALD CITY JEWELERS, INC | 48458.86 | 3236 Broadway | Quincy | Jewelry Stores (Subchapter S Corporation) | 9 | 2020-04-06 00:00:00 | HOMEBANK |
| THE RED LIGHT BAR & GRILL | 48160 | 428 Maine | Quincy | Full-Service Restaurants | 6 | 2021-01-23 00:00:00 | United Community Bank |
| RIVER CITY PARTS INC. | 48150 | 1817 North 30th St. | Quincy | Automotive Parts and Accessories Stores (Subchapter S Corporation) | 8 | 2020-04-15 00:00:00 | First Bankers Trust Company, National Association |
| MATT HOLTMEYER CONSTRUCTION INC | 47600 | 3622 HARBOR LNDG | Quincy | New Single-Family Housing Construction (except For-Sale Builders) | 5 | 2020-04-08 00:00:00 | United Community Bank |
| DP CONSTRUCTION OF QUINCY, INC | 47500 | 5925 South 24th | Quincy | Framing Contractors | 5 | 2020-04-07 00:00:00 | State Street Bank and Trust Company |
| DUNNBELLY, LLC | 47400 | 4403 Broadway. | Quincy | Full-Service Restaurants | 20 | 2020-04-27 00:00:00 | First Bankers Trust Company, National Association |
| NIEMANN GENERAL CONTRACTING INC | 47300 | 2618 N. 30TH ST | Quincy | Commercial and Institutional Building Construction | 7 | 2020-04-08 00:00:00 | United Community Bank |
| MIDNIGHT OIL DENTAL SOLUTIONS LLC | 46006.45 | 3328 Cambridge Est | Quincy | Administrative Management and General Management Consulting Services | 4 | 2021-02-24 00:00:00 | United Community Bank |
| SLEEP TIGHT. INC. | 45870 | 4535 Broadway | Quincy | Furniture Stores (Subchapter S Corporation) | 6 | 2020-04-08 00:00:00 | First Bankers Trust Company, National Association |
| STATE FARM INSURANCE DEREK ZAHM AGENCY | 45707.62 | 2600 Broadway Suite 1 | Quincy | Insurance Agencies and Brokerages | 6 | 2020-04-06 00:00:00 | HOMEBANK |
| TRIPLE T TECH, INC. | 45220.05 | 728 MCKEE DR | Quincy | Automotive Oil Change and Lubrication Shops | 9 | 2020-04-06 00:00:00 | United Community Bank |
| THE QUINCY ART CENTER | 44800 | 1515 JERSEY ST | Quincy | Art Dealers (Non-Profit Organization) | 13 | 2020-04-29 00:00:00 | United Community Bank |
| RONALD SNIDER | 44745 | 3601 State Street | Quincy | Used Car Dealers | 4 | 2020-04-07 00:00:00 | State Street Bank and Trust Company |
| POWELL BROTHERS PLUMBING AND ELECTRICAL, INC. | 44729.6 | 1321 N 1153rd Lane | Quincy | Plumbing, Heating, and Air-Conditioning Contractors | 6 | 2020-04-06 00:00:00 | First Bankers Trust Company, National Association |
| GEM CITY COLLEGE | 44458 | 700 State | Quincy | Colleges, Universities, and Professional Schools | 10 | 2020-04-07 00:00:00 | State Street Bank and Trust Company |
| QUINCY'S DISCOUNT TRAVEL INC | 44285 | 2820 Broadway | Quincy | Travel Agencies | 4 | 2020-04-05 00:00:00 | United Community Bank |
| BOCKENFELD CONSTRUCTION, INC. | 43805.3 | 8317 White Oak Rd. | Quincy | Residential Remodelers | 6 | 2020-04-27 00:00:00 | First Bankers Trust Company, National Association |
| BOCKENFELD CONSTRUCTION INC. | 43805.3 | 8317 White Oak Rd | Quincy | Residential Remodelers | 6 | 2021-01-20 00:00:00 | First Bankers Trust Company, National Association |
| RED ROOF FAST LUBE. LLC | 43570.52 | 4707 State St | Quincy | Automotive Oil Change and Lubrication Shops | 6 | 2021-01-19 00:00:00 | HOMEBANK |
| ANIMAL MEDICAL CLINICS OF QUINCY LTD | 43037.63 | 2803 Wisman Ln | Quincy | Veterinary Services | 9 | 2020-04-27 00:00:00 | First Bankers Trust Company, National Association |
| ERIC KISER INSURANCE SERVICES LLC | 42915 | 1128 Broadway | Quincy | Insurance Agencies and Brokerages | 4 | 2020-04-27 00:00:00 | HOMEBANK |
| LEFFERS LANDSCAPE AND NURSERY INC. | 42825 | 4515 State St | Quincy | Landscaping Services | 8 | 2021-01-29 00:00:00 | United Community Bank |
| LEFFERS LANDSCAPE & NURSERY, INC | 42800 | 4515 STATE ST | Quincy | Nursery and Tree Production | 8 | 2020-04-08 00:00:00 | United Community Bank |
| CENTRAL BAPTIST CHURCH OF QUINCY, ILLINOIS | 42721.35 | 321 N 7TH ST | Quincy | Commercial and Institutional Building Construction | 10 | 2020-04-13 00:00:00 | United Community Bank |
| MAYA RESTAURANT, INC. | 42672 | 4420 Broadway | Quincy | Full-Service Restaurants | 8 | 2020-04-28 00:00:00 | State Street Bank and Trust Company |
| ADAMS COUNTY GLASS INC | 42329.16 | 2408 W SCHNEIDMAN DR | Quincy | Glass and Glazing Contractors | 5 | 2020-04-06 00:00:00 | HOMEBANK |
| KBG INC. | 42280 | 615 Jersey St | Quincy | All Other Home Furnishings Stores (Corporation) | 5 | 2021-01-27 00:00:00 | State Street Bank and Trust Company |
| FOUR PAWS VETERINARY CLINIC | 41923 | 2517 W Schneidman Dr | Quincy | Veterinary Services | 10 | 2020-04-08 00:00:00 | State Street Bank and Trust Company |
| AMY BANGERT | 41815 | 1024 State Street | Quincy | Beauty Salons | 4 | 2020-04-07 00:00:00 | State Street Bank and Trust Company |
| AMY BANGERT | 41815 | 1024 State St | Quincy | Beauty Salons | 4 | 2021-01-23 00:00:00 | State Street Bank and Trust Company |
| CLEAN AIR FILTERS, INC. | 41712.5 | 2400 N 24th | Quincy | Commercial and Industrial Machinery and Equipment (except Automotive and Electronic) Repair and Maintenance | 3 | 2020-04-06 00:00:00 | First Bankers Trust Company, National Association |
| RDHJ MANAGEMENT GROUP INC. | 41667.5 | 510 Maine Fl 7 | Quincy | Offices of Other Holding Companies | 49 | 2021-02-04 00:00:00 | United Community Bank |
| CLASSIC COLORS- JOHNSON PAINTING AND DECOR | 41655 | 2832 Ghost Hollow Rd | Quincy | Painting and Wall Covering Contractors | 6 | 2020-04-28 00:00:00 | First Bankers Trust Company, National Association |
| RDHJ MANAGEMENT GROUP INC | 41600 | 5208 PO BOX 5208 | Quincy | Offices of Other Holding Companies | 2 | 2020-04-06 00:00:00 | United Community Bank |
| BAREIS TAX TEAM | 41307.68 | 307 N 36th 203 | Quincy | Other Gambling IndustriesTax Preparation Services | 31 | 2021-04-01 00:00:00 | Great Rivers Bank |
| MILLION CONSTRUCTION LTD | 41182 | 3626 S 46th | Quincy | Commercial and Institutional Building Construction | 5 | 2020-04-07 00:00:00 | State Street Bank and Trust Company |
| Q CITY MEATS, INC. | 41035 | 4209 Hampton Lane | Quincy | Meat Markets (Subchapter S Corporation) | 8 | 2020-04-06 00:00:00 | First Bankers Trust Company, National Association |
| THE BUMP SHOP AUTOBODY INC. | 40900 | 2116 Quintron Way | Quincy | Automotive Body, Paint, and Interior Repair and Maintenance | 4 | 2020-04-15 00:00:00 | North Adams State Bank |
| JERRY WALKER THERAPY SERVICES | 40722 | 195 S 36th 400 | Quincy | Offices of Physicians, Mental Health Specialists | 4 | 2021-02-09 00:00:00 | United Community Bank |
| JERRY WALKER THERAPY SERVICES INC | 40700 | 195 S. 36th Suite 400 | Quincy | Offices of Physicians, Mental Health Specialists | 4 | 2020-04-13 00:00:00 | United Community Bank |
| WYNNE WELLNESS LLC | 40540 | 601 Maine | Quincy | Full-Service Restaurants | 14 | 2020-04-06 00:00:00 | United Community Bank |
| THE QUINCY AREA CHAMBER OF COMMERCE | 40147.77 | 300 Civic Center Plz | Quincy | Business Associations | 4 | 2021-02-05 00:00:00 | HOMEBANK |
| MAID FOR A DAY CARI LLC | 40108.32 | 1205 Vermont Ste C | Quincy | Janitorial Services | 6 | 2021-01-29 00:00:00 | First Bankers Trust Company, National Association |
| JOHN C SCHMITT | 40056.82 | 3801 Dulaney Pl | Quincy | Beef Cattle Ranching and Farming | 4 | 2021-03-23 00:00:00 | Compeer Financial, ACA |
| MAID FOR A DAY CARI, LLC | 39813 | 326 North 12th | Quincy | Janitorial Services | 9 | 2020-04-06 00:00:00 | First Bankers Trust Company, National Association |
| LANDSCAPING BROTHERS INC. | 39714 | 3521 N 12th | Quincy | Landscape Architectural Services | 11 | 2021-01-26 00:00:00 | Town and Country Bank Midwest |
| QUINCY FIRE EQUIPMENT INC | 39535.64 | 437 N 3rd St | Quincy | Other Services to Buildings and Dwellings | 4 | 2021-02-04 00:00:00 | United Community Bank |
| SHERIDAN SWIM CLUB, INC | 39465 | 3915 South 24th | Quincy | Fitness and Recreational Sports Centers | 3 | 2020-05-21 00:00:00 | State Street Bank and Trust Company |
| SHERIDAN SWIM CLUB INC | 39465 | 3915 S 24th | Quincy | Sports and Recreation Instruction | 3 | 2021-02-10 00:00:00 | State Street Bank and Trust Company |
| NIEMANN ROOFING LLC | 39100 | 2618 N. 30TH ST | Quincy | Roofing Contractors | 7 | 2020-04-08 00:00:00 | United Community Bank |
| JL SCRAP METALS, INC. | 39036 | 1601 N. 30th Street | Quincy | Recyclable Material Merchant Wholesalersng | 6 | 2020-04-06 00:00:00 | First Bankers Trust Company, National Association |
| JL SCRAP METALS INC. | 39036 | 1601 N 30th St | Quincy | Recyclable Material Merchant Wholesalersng | 5 | 2021-01-28 00:00:00 | First Bankers Trust Company, National Association |
| LEFRINGHOUSE CONSTRUCTION INC | 38998.92 | 1421 N. 1003rd Ln | Quincy | Commercial and Institutional Building Construction | 9 | 2020-05-05 00:00:00 | Great Rivers Bank |
| RETHINK MEDIA, INC. | 38520.65 | 502 N 12th | Quincy | Advertising Agencies | 5 | 2020-04-08 00:00:00 | Liberty Bank |
| WINNER'S LOUNGE INC | 38500 | 2338 Spring St | Quincy | Drinking Places (Alcoholic Beverages) | 10 | 2020-04-09 00:00:00 | Town and Country Bank Midwest |
| KASEY SCHUSTER | 38489.85 | 3101 N College Ave | Quincy | Residential Remodelers | 8 | 2021-02-19 00:00:00 | First Bankers Trust Company, National Association |
| TEERATHAMRONG LLC | 38400 | 234 N. 12th | Quincy | Full-Service Restaurants | 11 | 2020-05-04 00:00:00 | United Community Bank |
| STEVEN R HASCHEMEYER | 38354 | 6234 N 45th St | Quincy | Oilseed and Grain Combination Farming | 4 | 2021-02-11 00:00:00 | Compeer Financial, ACA |
| RPW7, LLC | 38250 | 121 N 4TH ST | Quincy | Drinking Places (Alcoholic Beverages) | 12 | 2020-04-06 00:00:00 | HOMEBANK |
| CHARLES SCHOLZ | 38030 | 4832 Broadway | Quincy | Insurance Agencies and Brokerages | 6 | 2020-04-08 00:00:00 | State Street Bank and Trust Company |
| SCHNACK LAW OFFICES, P.C. | 38000 | 510 Vermont | Quincy | Offices of Lawyers | 4 | 2020-04-11 00:00:00 | Town and Country Bank |
| SCOTT EDLIN | 37932.06 | 129 S 4th St | Quincy | Full-Service Restaurants | 5 | 2021-02-04 00:00:00 | First Mid Bank & Trust, National Association |
| ALBERTSON'S AUTOBODY, INC. | 37760 | 115 S 9th | Quincy | Automotive Body, Paint, and Interior Repair and Maintenance | 5 | 2020-04-15 00:00:00 | First Bankers Trust Company, National Association |
| ALBERTSON'S AUTO BODY INC. | 37716.77 | 115 S 9th St | Quincy | Automotive Body, Paint, and Interior Repair and Maintenance | 4 | 2021-01-31 00:00:00 | First Bankers Trust Company, National Association |
| 20/20 EYECARE, INC. | 37687.5 | 4929 Oak St. | Quincy | Offices of Optomitrists | 5 | 2020-04-06 00:00:00 | First Bankers Trust Company, National Association |
| QUINCY FIRE EQUIPMENT INC | 37500 | 437 N. 3RD ST | Quincy | Service Establishment Equipment and Supplies Merchant Wholesalers | 5 | 2020-04-06 00:00:00 | United Community Bank |
| KUHLY'S IMPORT SPECIALIST INC | 37300 | 831 Maine UNIT 2 | Quincy | General Automotive Repair | 3 | 2020-04-07 00:00:00 | United Community Bank |
| HORIZONS SOCIAL SERVICES | 37000 | 224 8TH ST | Quincy | Insurance Agencies and Brokerages | 10 | 2020-04-07 00:00:00 | Town and Country Bank |
| WINE ON BROADWAY, INC. | 36929 | 2802 Broadway | Quincy | Beer, Wine, and Liquor Stores (Subchapter S Corporation) | 7 | 2020-04-05 00:00:00 | United Community Bank |
| M E MECHANICAL INC | 36589.37 | 2501 Ellington Rd | Quincy | Plumbing, Heating, and Air-Conditioning Contractors | 4 | 2021-01-25 00:00:00 | First Bankers Trust Company, National Association |
| AMERICAN HOMETOWN SERVICES | 36462.5 | 1405 N 12th | Quincy | Janitorial Services | 15 | 2021-04-03 00:00:00 | United Community Bank |
| SPRING STREET AUTOMOTIVE, INC. | 36445.95 | 1701 Spring Street | Quincy | General Automotive Repair | 4 | 2020-04-09 00:00:00 | First Bankers Trust Company, National Association |
| SCHREACKE & ASSOCIATES, PC | 36411.55 | 510 Maine Suite 315 | Quincy | Offices of Certified Public Accountants | 4 | 2020-04-05 00:00:00 | United Community Bank |
| CASEY HLUBEK | 36211.95 | 936 Broadway Suite E | Quincy | Phamacy Benefit Management and Other Third Party Administration of Insurance and Pension Funds | 3 | 2020-04-28 00:00:00 | United Community Bank |
| Vermont UNITED METHODIST CHURCH | 36192.5 | 818 Vermont | Quincy | Religious Organizations | 10 | 2020-04-28 00:00:00 | First Bankers Trust Company, National Association |
| JOHN C SCHMITTFARMS | 35890 | 3801 Dulaney Place | Quincy | Oilseed and Grain Combination Farming | 4 | 2020-04-15 00:00:00 | Compeer Financial, ACA |
| TIMOTHY HELGOTH | 35740 | 839 JERSEY ST | Quincy | Commercial Printing (except Screen and Books) | 4 | 2020-04-08 00:00:00 | United Community Bank |
| DUROFORTIS LLC | 35359.47 | 3110 Broadway | Quincy | Sporting Goods Stores | 8 | 2020-04-14 00:00:00 | HOMEBANK |
| KBG INC. | 35295 | 615 Jersey | Quincy | All Other Home Furnishings Stores (Corporation) | 5 | 2020-04-08 00:00:00 | State Street Bank and Trust Company |
| MARVCO, INC | 35275 | 1735 STATE ST | Quincy | Limited-Service Restaurants | 7 | 2020-05-07 00:00:00 | State Street Bank and Trust Company |
| SCHLIPMAN WEALTH ADVISORS INC | 35096.3 | 1890 Maine | Quincy | Investment Advice (Corporation) | 3 | 2020-04-08 00:00:00 | United Community Bank |
| TERSTRIEP TREE SERVICE, INC. | 35000 | 5602 KOCHS LN | Quincy | Landscaping Services | 7 | 2020-04-15 00:00:00 | United Community Bank |
| FATBACKS SMOKIN RACKS BBQ LLC | 34935 | 901 N 24th | Quincy | Limited-Service Restaurants | 9 | 2020-04-29 00:00:00 | United Community Bank |
| ANGELA FLACHS | 34862 | 2600 Broadway # 2 | Quincy | Beauty Salons | 6 | 2021-04-30 00:00:00 | Customers Bank |
| WATER WORKS OF QUINCY INC | 34810 | 1104 N 24th | Quincy | All Other Automotive Repair and Maintenance | 10 | 2021-04-16 00:00:00 | First Bankers Trust Company, National Association |
| WATER WORKS OF QUINCY INC | 34810 | 1104 N 24th | Quincy | All Other Automotive Repair and Maintenance | 10 | 2021-01-31 00:00:00 | First Bankers Trust Company, National Association |
| KEY BEAUTY SALON INC. | 34497.5 | 1907 Jefferson | Quincy | Beauty Salons | 13 | 2021-02-25 00:00:00 | HOMEBANK |
| THE RED LIGHT BAR & GRILL, INC | 34400 | 428 Maine | Quincy | Full-Service Restaurants | 10 | 2020-04-06 00:00:00 | United Community Bank |
| CARL'S OF QUINCY INC | 34399.38 | 2828 Broadway | Quincy | Shoe Stores (Subchapter S Corporation) | 8 | 2021-01-28 00:00:00 | United Community Bank |
| JK DRESS, INC. | 34375 | 2529 Broadway | Quincy | Formal Wear and Costume Rental | 16 | 2020-04-05 00:00:00 | United Community Bank |
| JK DRESS INC. | 34375 | 2529 Broadway | Quincy | Other Clothing Stores (Subchapter S Corporation) | 12 | 2021-01-29 00:00:00 | United Community Bank |
| CARL'S OF QUINCY, INC | 34300 | 2828 Broadway | Quincy | Shoe Stores (Subchapter S Corporation) | 8 | 2020-04-05 00:00:00 | United Community Bank |
| CPIC INC | 34200 | 4628 Brandywine Lane | Quincy | Automotive Parts and Accessories Stores (Subchapter S Corporation) | 4 | 2020-04-04 00:00:00 | First Mid Bank & Trust, National Association |
| 20/20 EYECARE INC. | 34107.3 | 4929 Oak St | Quincy | Offices of Optometrists | 5 | 2021-01-26 00:00:00 | First Bankers Trust Company, National Association |
| A-1 SECURITY & LOCK SERVICE, INC. | 34100 | 2408 CHERRY ST | Quincy | Locksmiths | 4 | 2020-06-26 00:00:00 | Town and Country Bank Midwest |
| BOOHER AUTOMOTIVE & ALIGNMENT SERVICE, INC | 34000 | 2529 Locust | Quincy | Other Automotive Mechanical and Electrical Repair and Maintenance (Subchapter S Corporation) | 4 | 2020-04-09 00:00:00 | Town and Country Bank |
| PAUL E. OBROCK, DMD, PC | 33760 | 334 South 8th Street | Quincy | Offices of Dentists | 1 | 2020-04-09 00:00:00 | State Street Bank and Trust Company |
| PAUL E. OBROCK DMD PC | 33760 | 334 S 8th St | Quincy | Offices of Dentists | 1 | 2021-04-03 00:00:00 | State Street Bank and Trust Company |
| ZANGER EXCAVATING, LLC | 33693.32 | 3620 Kochs Ln. | Quincy | Site Preparation Contractors | 5 | 2020-04-07 00:00:00 | First Bankers Trust Company, National Association |
| M. MANN INSURANCE AGENCY INC. | 33600 | 3601 E Lake Center Dr. Ste 200 | Quincy | Insurance Agencies and Brokerages | 3 | 2020-04-08 00:00:00 | HOMEBANK |
| MERVI H LEYENDECKERS O.D, P.C. | 33332.5 | 926 Broadway | Quincy | Offices of Optometrists | 3 | 2020-04-08 00:00:00 | HOMEBANK |
| MERVI H LEYENDECKERS | 33332.5 | 926 Broadway 1 | Quincy | Offices of Optometrists | 2 | 2021-01-22 00:00:00 | HOMEBANK |
| IMI FOOD EQUIPMENT OF QUINCY, INC. | 33331.5 | 440 Locust | Quincy | All Other Miscellaneous Store Retailers (except Tobacco Stores) (Subchapter S Corporation) | 6 | 2020-04-08 00:00:00 | United Community Bank |
| ST. JOHN'S PARISH, QUINCY, ILLINOIS | 33239.67 | 701 Hampshire | Quincy | Religious Organizations | 11 | 2020-04-27 00:00:00 | First Bankers Trust Company, National Association |
| QUINCY'S DISCOUNT TRAVEL INC | 33179 | 2820 Broadway | Quincy | Travel Agencies | 5 | 2021-01-27 00:00:00 | United Community Bank |
| TROY DAWSON | 33125 | 419 South 10th | Quincy | Insurance Agencies and Brokerages | 1 | 2020-04-27 00:00:00 | State Street Bank and Trust Company |
| LANDSCAPING BROTHERS INC | 33000 | 3521 N 12th | Quincy | Landscape Architectural Services | 7 | 2020-04-14 00:00:00 | Town and Country Bank Midwest |
| LINE-X OF QUINCY | 32992.3 | 536 North 54th St | Quincy | Automotive Parts and Accessories Stores (Corporation) | 3 | 2020-04-08 00:00:00 | HOMEBANK |
| WENTURA DENTAL LLC | 32400 | 3915 Maine | Quincy | Offices of Dentists | 6 | 2020-06-29 00:00:00 | Town and Country Bank Midwest |
| WENTURA DENTAL LLC | 32400 | 3915 Maine | Quincy | Offices of Dentists | 6 | 2021-01-17 00:00:00 | Town and Country Bank Midwest |
| INSTANT REPLAY INC | 32361 | 2739 Chestnut St | Quincy | Drinking Places (Alcoholic Beverages) | 15 | 2021-01-16 00:00:00 | The Citizens Bank Edina |
| COL 323 INC. | 32324.05 | 1205 N 12th | Quincy | All Other Personal Services | 6 | 2021-01-20 00:00:00 | HOMEBANK |
| JEROME A. DREIER | 32265 | 1022 Maine | Quincy | Portfolio Management | 2 | 2020-04-27 00:00:00 | First Bankers Trust Company, National Association |
| BRUMBAUGH TREE SERVICE LLC | 32200 | 300 S. 16th | Quincy | Nursery and Tree Production | 4 | 2020-04-08 00:00:00 | State Street Bank and Trust Company |
| BRUMBAUGH TREE SERVICE LLC | 32200 | 300 S 16th | Quincy | Landscaping Services | 4 | 2021-03-12 00:00:00 | State Street Bank and Trust Company |
| MAVIS LANTZ | 32180 | 2201 N 24th | Quincy | Other Accounting Services | 5 | 2021-02-09 00:00:00 | Town and Country Bank |
| QUINCY RACQUET CLUB | 32137 | 3336 State St | Quincy | Fitness and Recreational Sports Centers | 11 | 2021-02-19 00:00:00 | State Street Bank and Trust Company |
| PIER RESTAURANT CORPORATION | 32099.22 | 401 Bonansinga Dr. | Quincy | Full-Service Restaurants | 10 | 2020-04-27 00:00:00 | First Bankers Trust Company, National Association |
| ZABANEH MANAGEMENT GROUP, LLC | 32098 | 1235 Broadway | Quincy | Nonresidential Property Managers | 5 | 2020-04-08 00:00:00 | State Street Bank and Trust Company |
| CHERYL LOATSCH STUDIO & FITNESS COMPLEX INC | 31812 | 334 S. 48TH ST | Quincy | Other Personal Care Services | 20 | 2020-04-05 00:00:00 | United Community Bank |
| INTERNATIONAL TRAVEL ASSOC INC | 31760.25 | 3011 Maine Ste 4 | Quincy | Travel Agencies | 3 | 2021-01-30 00:00:00 | First Bankers Trust Company, National Association |
| INTERNATIONAL TRAVEL ASSOCIATES, INC. DBA THE TRAVEL HOUSE O | 31760.25 | 3011 Maine. Suite 4 | Quincy | Travel Agencies | 6 | 2020-04-06 00:00:00 | First Bankers Trust Company, National Association |
| INSULATION SYSTEMS OF QUINCY, INC. | 31189.35 | PO Box 5289 | Quincy | Drywall and Insulation Contractors | 4 | 2020-04-07 00:00:00 | First Bankers Trust Company, National Association |
| IMI FOOD EQUIPMENT OF QUINCY INC | 30841.4 | 440 Locust | Quincy | Other Commercial Equipment Merchant Wholesalers | 8 | 2021-03-10 00:00:00 | United Community Bank |
| RED ROOF FAST LUBE | 30750 | 4707 STATE ST | Quincy | Carwashes | 7 | 2020-04-06 00:00:00 | HOMEBANK |
| QUINCY FAMILY FOOT CARE, P.C. | 30689 | 3915 Maine STE 5 | Quincy | Office of Podiatrists | 4 | 2020-04-06 00:00:00 | First Bankers Trust Company, National Association |
| EXPRESSIONS BY CHRISTINE, INC. | 30565 | 711 Maine | Quincy | Sporting Goods Stores | 9 | 2021-01-26 00:00:00 | State Street Bank and Trust Company |
| DALE D. SHAHAN, DDS, LTD. | 30200 | 636 Hampshire | Quincy | Offices of Dentists | 3 | 2020-04-08 00:00:00 | First Mid Bank & Trust, National Association |
| MARK HOLTSCHLAG | 30168 | 2000 Jefferson. | Quincy | Offices of Chiropractors | 5 | 2020-04-30 00:00:00 | Central State Bank |
| ROME'S AUTO SPRING REPAIR | 30142 | 519 Spring | Quincy | Commercial and Industrial Machinery and Equipment (except Automotive and Electronic) Repair and Maintenance | 3 | 2020-04-09 00:00:00 | State Street Bank and Trust Company |
| KRAZY COMPANIES INC | 30121 | 512 Hampshire | Quincy | Snack and Nonalcoholic Beverage Bars | 6 | 2021-03-16 00:00:00 | North Adams State Bank |
| DALE D SHAHAN DDS LTD | 30053 | 636 Hampshire | Quincy | Offices of Dentists | 3 | 2021-01-21 00:00:00 | First Mid Bank & Trust, National Association |
| JDW DEVELOPMENTS, LLC | 30000 | 633 Kentucky Street | Quincy | Snack and Nonalcoholic Beverage Bars | 2 | 2020-05-01 00:00:00 | WebBank |
| QUINCY RACQUET CLUB | 29975 | 3336 State St | Quincy | Golf Courses and Country Clubs | 14 | 2020-04-07 00:00:00 | State Street Bank and Trust Company |
| THE LANDSCAPING GUYS LLC | 29964.75 | 122 N 5th St Ste 101 | Quincy | Landscaping Services | 4 | 2021-01-20 00:00:00 | First Bankers Trust Company, National Association |
| Q ILL DEVELOPMENT, LLC | 29952 | 6802 STATE ST | Quincy | Hotels (except Casino Hotels) and Motels | 7 | 2020-04-28 00:00:00 | United Community Bank |
| TOWN & COUNTRY MANUFACTURED HOMES, INC. | 29932 | 1526 LORI DR | Quincy | Manufactured (Mobile) Home Dealers (Subchapter S Corporation) | 2 | 2020-04-15 00:00:00 | United Community Bank |
| RYAN C SCHNACK PC | 29880 | 510 Vermont | Quincy | Offices of Lawyers | 2 | 2020-04-07 00:00:00 | State Street Bank and Trust Company |
| EXPRESSIONS BY CHRISTINE, INC. | 29720 | 711 Maine | Quincy | Clothing Accessories Stores (Corporation) | 9 | 2020-04-07 00:00:00 | State Street Bank and Trust Company |
| WILLIAM TERLISNER | 29200 | 1513 S 12th | Quincy | Insurance Agencies and Brokerages | 2 | 2021-01-28 00:00:00 | Town and Country Bank Midwest |
| BILL TERLISNER STATE FARM INSURANCE AGENCY | 29200 | 1513 S 12th | Quincy | Insurance Agencies and Brokerages | 2 | 2020-04-14 00:00:00 | Town and Country Bank Midwest |
| ALL PHASE PROPERTY SOLUTIONS LLC | 29051.34 | 403 Hampshire | Quincy | Residential Remodelers | 5 | 2021-02-25 00:00:00 | First Mid Bank & Trust, National Association |
| STEPHEN P. RAPP | 28971.15 | 237 N 6th | Quincy | Offices of Lawyers | 2 | 2021-01-29 00:00:00 | United Community Bank |
| STEPHEN P. RAPP | 28900 | 237 N. 6th Suite 10 | Quincy | Offices of Lawyers | 1 | 2020-04-15 00:00:00 | United Community Bank |
| M.E. MECHANICAL, INC. | 28650 | 2501 Ellington Rd. | Quincy | Plumbing, Heating, and Air-Conditioning Contractors | 4 | 2020-04-06 00:00:00 | First Bankers Trust Company, National Association |
| ROLS INC. | 28542 | 510 Maine Suite 400 | Quincy | Collection Agencies | 4 | 2020-04-08 00:00:00 | State Street Bank and Trust Company |
| TEMAURA INC | 28209.37 | 331 S 36th 3 | Quincy | Offices of Dentists | 6 | 2021-02-04 00:00:00 | First Bankers Trust Company, National Association |
| THE MAINE COURSE LLC | 28000 | 626 Maine | Quincy | Full-Service Restaurants | 10 | 2021-02-10 00:00:00 | Town and Country Bank |
| JAMES INGHRAM | 27990 | 510 Maine Ste 806 | Quincy | Offices of Lawyers | 2 | 2021-02-02 00:00:00 | Town and Country Bank |
| BRECKENKAMP PAINTING & DRYWALL INC. | 27880 | 3820 Stonegate Rd | Quincy | All Other Personal Services | 3 | 2021-02-06 00:00:00 | State Street Bank and Trust Company |
| BRECKENKAMP PAINTING & DRYWALL INC. | 27880 | 3820 Stonegate Rd | Quincy | Painting and Wall Covering Contractors | 3 | 2020-04-27 00:00:00 | State Street Bank and Trust Company |
| O'BRIEN INSURANCE AGENCY, LLC | 27865 | 419 S 10th Street | Quincy | Insurance Agencies and Brokerages | 5 | 2020-04-09 00:00:00 | State Street Bank and Trust Company |
| FROSS FARMS INC | 27799.37 | 3721 Harbor Ln | Quincy | Corn Farming | 4 | 2021-02-07 00:00:00 | First Bankers Trust Company, National Association |
| SCHUSTER CONSTRUCTION, LLC | 27739.37 | 3101 N. College Ave. | Quincy | Residential Remodelers | 6 | 2020-04-27 00:00:00 | First Bankers Trust Company, National Association |
| BUFFALO PRAIRIE DENTAL SURGERY AND SEDATION CENTER PLLC | 27568 | 126 N. 30TH ST, Suite 102 | Quincy | Offices of Dentists | 4 | 2020-04-06 00:00:00 | United Community Bank |
| BERNARD MEYER | 27555 | 1538 N 24th | Quincy | Used Car Dealers | 2 | 2021-02-13 00:00:00 | State Street Bank and Trust Company |
| BERNARD MEYER | 27555 | 1538 North 24th | Quincy | Used Car Dealers | 2 | 2020-04-27 00:00:00 | State Street Bank and Trust Company |
| CONSOLIDATED CONTRACTORS, INC | 27500 | 2500 S. 8th St | Quincy | All Other Specialty Trade Contractors | 5 | 2020-04-04 00:00:00 | Town and Country Bank Midwest |
| QUINCY ELECTRIC AND SIGN COMPANY, INC | 27500 | 1324 SPRING LAKE RD | Quincy | All Other Specialty Trade Contractors | 2 | 2020-04-11 00:00:00 | Town and Country Bank |
| PERFORMANCE AUTO CENTER LLC | 27500 | 2532 Broadway | Quincy | General Automotive Repair | 4 | 2020-04-06 00:00:00 | Town and Country Bank Midwest |
| BEACON OF LIGHT, L. L. C. | 27300 | 3720 Broadway | Quincy | Full-Service Restaurants | 15 | 2020-04-28 00:00:00 | St. Louis Bank |
| GERALD CAMPBELL | 27265.5 | 1902 E 603RD LN | Quincy | All Other Grain Farming | 2 | 2020-07-31 00:00:00 | North Adams State Bank |
| CANN PRODUCTIONS INC. | 27149.52 | 2826 Penny Ln | Quincy | Motion Picture and Video Production | 5 | 2021-01-17 00:00:00 | HOMEBANK |
| ON THE RAIL | 27100 | 129 S 4TH ST | Quincy | Beer, Wine, and Liquor Stores | 7 | 2020-04-28 00:00:00 | First Mid Bank & Trust, National Association |
| BOWER AND ASSOCIATES REALTORS, INC | 27095 | 2829 Broadway | Quincy | Offices of Real Estate Agents and Brokers | 5 | 2020-04-28 00:00:00 | United Community Bank |
| GEMSBB3 LLC | 27014.7 | 1400 N 30TH ST Suite 1 | Quincy | Promoters of Performing Arts, Sports, and Similar Events without Facilities | 42 | 2020-04-08 00:00:00 | United Community Bank |
| INGHRAM LAW OFFICES | 27000 | 510 Maine | Quincy | Offices of Lawyers | 2 | 2020-04-11 00:00:00 | Town and Country Bank |
| GOLDEN BRIDGES INC. | 26977.72 | 3023 Bluff Ridge Dr | Quincy | Used Household and Office Goods Moving | 5 | 2021-01-23 00:00:00 | Liberty Bank |
| DR. MARK WIEGAND DC, SC | 26927.49 | 926 Broadway Suite 4 | Quincy | Office of Physicians (except Mental Health Specialists) | 2 | 2020-04-06 00:00:00 | HOMEBANK |
| B & A AUTO AND LIGHT TRUCK SERVICE, INC. | 26889.25 | 1401 N 24th | Quincy | Other Gasoline Stations (Subchapter S Corporation) | 3 | 2020-04-27 00:00:00 | First Bankers Trust Company, National Association |
| LOHMAN DATA PROCESSING, INC | 26775 | 1818 State Street | Quincy | Offices of Certified Public Accountants | 4 | 2020-05-08 00:00:00 | State Street Bank and Trust Company |
| MID-WEST PAINTS & SPECIALTY COATINGS INC. | 26760 | 4400 Broadway | Quincy | Paint and Wallpaper Retailers | 5 | 2021-01-25 00:00:00 | Liberty Bank |
| AIRWAVE-COMMUNICATIONS LLC | 26695 | 238 N 12th | Quincy | Wireless Telecommunications Carriers (except Satellite) | 5 | 2020-04-15 00:00:00 | First Bankers Trust Company, National Association |
| QUINCY SYMPHONY ORCHESTRA | 26500 | 200 N 8TH ST, Suite 102 | Quincy | Musical Groups and Artists | 31 | 2020-04-06 00:00:00 | United Community Bank |
| VOORHIS CONSTRUCTION INC. | 26252 | 741 South 12th | Quincy | New Single-Family Housing Construction (except For-Sale Builders) | 5 | 2020-04-09 00:00:00 | State Street Bank and Trust Company |
| AMERICAN HOMETOWN SERVICES, INC. | 26136.75 | 1405 N 12th | Quincy | Janitorial Services | 15 | 2020-04-15 00:00:00 | United Community Bank |
| FROSS FARMS, INC. | 26117 | 3721 Harbor Lane | Quincy | All Other Support Services | 4 | 2020-04-28 00:00:00 | First Bankers Trust Company, National Association |
| HEARING DOCTORS OF ILLINOIS, INC. | 26100 | 3825 Maine, #2 | Quincy | Offices of Physical, Occupational and Speech Therapists, and Audiologists | 5 | 2020-06-26 00:00:00 | First National Bank Ames, Iowa |
| DAVID WRIGHT DDS | 26000 | 1200 Hampshire | Quincy | Offices of Dentists | 5 | 2020-04-09 00:00:00 | Town and Country Bank |
| GSTG, LLC | 26000 | 5026 Sunview Dr | Quincy | Full-Service Restaurants | 8 | 2020-04-07 00:00:00 | Town and Country Bank Midwest |
| QUINCY WOODSTOVE GLASS, INC. | 26000 | 631 Vermont | Quincy | Other Building Material Dealers (Corporation) | 4 | 2020-06-22 00:00:00 | Town and Country Bank Midwest |
| QUINCY WOODSTOVE GLASS INC. | 26000 | 631 Vermont | Quincy | Glass Product Manufacturing Made of Purchased Glass | 4 | 2021-02-05 00:00:00 | Town and Country Bank Midwest |
| KUSTOM CUTS | 25752.5 | 4811 Broadway. | Quincy | Beauty Salons | 7 | 2020-04-08 00:00:00 | HOMEBANK |
| SHIL & SALONI LLC | 25705 | 224 North 36th | Quincy | Hotels (except Casino Hotels) and Motels | 12 | 2020-04-15 00:00:00 | State Street Bank and Trust Company |
| LAWRENCE CONSTRUCTION | 25687.45 | 5700 S 24th | Quincy | Residential Remodelers | 4 | 2020-04-15 00:00:00 | HOMEBANK |
| MARK LAWRENCE | 25687.45 | 5700 S 24th | Quincy | New Single-Family Housing Construction (except For-Sale Builders) | 5 | 2021-01-22 00:00:00 | HOMEBANK |
| PROGRESSIVE ETHOS INC | 25672.17 | 5321 Oak Street | Quincy | Fitness and Recreational Sports Centers | 7 | 2020-04-07 00:00:00 | HOMEBANK |
| PROGRESSIVE ETHOS | 25672.17 | 5321 Oak St | Quincy | Fitness and Recreational Sports Centers | 8 | 2021-01-22 00:00:00 | HOMEBANK |
| LUTHER MEMORIAL LUTHERAN CHURCH | 25625 | 1210 Jersey St | Quincy | Religious Organizations | 4 | 2020-04-11 00:00:00 | State Street Bank and Trust Company |
| LUTHER MEMORIAL LUTHERAN CHURCH | 25625 | 1210 Jersey St | Quincy | Religious Organizations | 4 | 2021-03-17 00:00:00 | State Street Bank and Trust Company |
| HOEBING'S INC. | 25585.97 | 2425 South 12threet | Quincy | Nursery, Garden Center, and Farm Supply Stores (Subchapter S Corporation) | 6 | 2020-04-07 00:00:00 | HOMEBANK |
| GERALD DAVIS | 25579.17 | 652 Payson Ave | Quincy | Drinking Places (Alcoholic Beverages) | 2 | 2021-03-17 00:00:00 | United Community Bank |
| ALL PHASE PROPERTY SOLUTIONS, LLC | 25500 | 403 Hampshire | Quincy | Residential Remodelers | 3 | 2020-04-06 00:00:00 | First Mid Bank & Trust, National Association |
| THOMAS CHERINGTON | 25500 | 1903 Jefferson | Quincy | Investment Advice | 1 | 2020-04-14 00:00:00 | Town and Country Bank Midwest |
| MCGINNIS INSURANCE AGENCY INC. | 25499.85 | 2634 Broadway 300 | Quincy | Insurance Agencies and Brokerages | 3 | 2020-04-10 00:00:00 | HOMEBANK |
| STANLEY T SCHWARTZ | 25322.9 | 1900 Harrison St | Quincy | Insurance Agencies and Brokerages | 2 | 2021-03-17 00:00:00 | United Community Bank |
| AG SUPPLY SERVICES INC | 25320 | 4827 N 36th | Quincy | General Freight Trucking, Local | 3 | 2020-04-11 00:00:00 | State Street Bank and Trust Company |
| SCHAFER CHIROPRACTIC | 25205.52 | 307 N 36th, STE 204 | Quincy | Offices of Chiropractors | 1 | 2020-04-07 00:00:00 | Great Rivers Bank |
| GREGG A REES | 25200 | 3011 Maine #1 | Quincy | Offices of Dentists | 1 | 2020-07-17 00:00:00 | Town and Country Bank |
| CRAIG R STONE | 25163 | 805 Spring St | Quincy | Jewelry Stores | 3 | 2021-02-13 00:00:00 | United Community Bank |
| TEMAURA INC. | 25135 | 331 South 36th. - STE 3 | Quincy | Offices of Dentists | 6 | 2020-04-06 00:00:00 | First Bankers Trust Company, National Association |
| UNION UNITED METHODIST CHURCH | 25000 | 1101 STATE ST | Quincy | Religious Organizations | 3 | 2020-04-15 00:00:00 | United Community Bank |
| GREAT RIVER BUS LINE INC | 25000 | 817 Ohio St | Quincy | Charter Bus Industry | 9 | 2020-04-07 00:00:00 | Commerce Bank |
| EXPRESSWAY TIRE INC | 25000 | 1401 Gardner Expressway | Quincy | Tire Retreading (Corporation) | 5 | 2020-04-07 00:00:00 | Town and Country Bank Midwest |
| GRIFFIN SIGNS IN TIME LLC | 24930.03 | 122 S 9th St | Quincy | Sign Manufacturing | 6 | 2021-03-26 00:00:00 | Liberty Bank |
| GREAT RIVER BUS LINE INC. | 24919.57 | 817 Ohio St | Quincy | Charter Bus Industry | 10 | 2021-04-17 00:00:00 | Commerce Bank |
| RICHARD J WRIGHT, DDS PC | 24800 | 125 N 30TH ST | Quincy | Offices of Dentists | 2 | 2020-04-28 00:00:00 | United Community Bank |
| AUTOSHINE EXPRESS, INC. | 24700 | 2500 Broadway. | Quincy | Carwashes | 2 | 2020-04-11 00:00:00 | Commerce Bank |
| JAMES LOUTHAN | 24614.42 | 1400 N 30th St Ste 1 | Quincy | Promotors of Performing Arts, Sports, and Similar Events with Facilities | 3 | 2021-02-12 00:00:00 | HOMEBANK |
| LONG CREATIVE PAINTING, LLC | 24600 | 2603 North 12th | Quincy | Painting and Wall Covering Contractors | 4 | 2020-04-09 00:00:00 | Bank of Springfield |
| ELECTRIC OAK LLC | 24595.15 | 332 S 24th | Quincy | All other Professional, Scientific, and Technical Services | 2 | 2021-03-26 00:00:00 | Liberty Bank |
| SCHOLZ AND SCHOLZ LLP | 24545 | 636 Maine | Quincy | Offices of Lawyers | 2 | 2021-02-24 00:00:00 | United Community Bank |
| SCHUENKE LAW FIRM LLC | 24518.87 | 510 Maine Ste 806 | Quincy | Offices of Lawyers | 2 | 2021-02-11 00:00:00 | Commerce Bank |
| SCHOLZ AND SCHOLZ LLP | 24500 | 636 Maine | Quincy | Offices of Lawyers | 2 | 2020-07-16 00:00:00 | United Community Bank |
| MARX COMMERICAL DEVELOPMENT COMPANY | 24474 | 133 N 33RD ST STE 300 | Quincy | Commercial and Institutional Building Construction | 4 | 2020-04-15 00:00:00 | Prairie State Bank and Trust |
| DROP DOCTOR, INC. | 24422 | 4440 Broadway 8 | Quincy | Appliance Repair and Maintenance | 3 | 2020-04-15 00:00:00 | WebBank |
| J&J MARINE INC | 24400 | 1640 N 12th | Quincy | Marine Cargo Handling | 4 | 2020-04-11 00:00:00 | State Street Bank and Trust Company |
| MID-WEST PAINTS & SPECIALTY COATINGS, INC. | 24015 | 4400 Broadway. | Quincy | Paint and Wallpaper Retailers | 4 | 2020-04-07 00:00:00 | Liberty Bank |
| PRO BUILD SUPPLY, LLC | 23931 | 439 N. 17th Street | Quincy | Industrial Supplies Merchant Wholesalers | 8 | 2020-04-06 00:00:00 | First Bankers Trust Company, National Association |
| NIEHAUS AUTO, INC | 23878.92 | 3507 S. Glendale Dr. | Quincy | General Automotive Repair | 6 | 2020-04-27 00:00:00 | HOMEBANK |
| KEVIN KEWNEY | 23857.07 | 410 S 10th St | Quincy | Commercial Screen Printing | 3 | 2021-04-01 00:00:00 | HOMEBANK |
| GRIFFIN SIGNS IN TIME, LLC | 23848.65 | 122 S. 9TH ST | Quincy | Sign Manufacturing | 4 | 2020-04-07 00:00:00 | Liberty Bank |
| GET FLOORED BY JOHN ROST | 23596 | 1248 Park Place | Quincy | Flooring Contractors | 1 | 2020-04-15 00:00:00 | State Street Bank and Trust Company |
| GOLDEN BRIDGES, INC. | 23537 | 3023 BLUFF RIDGE DR | Quincy | Used Household and Office Goods Moving | 5 | 2020-04-27 00:00:00 | Liberty Bank |
| FIERGE AUTO SALES INC | 23517 | 4115 Broadway | Quincy | Automobile and Other Motor Vehicle Merchant Wholesalers | 3 | 2021-02-26 00:00:00 | First Bankers Trust Company, National Association |
| QUINCY BREWING COMPANY LLC | 23455 | 110 N 6th | Quincy | Breweries | 1 | 2021-01-31 00:00:00 | First Bankers Trust Company, National Association |
| QUINCY BREWING COMPANY LLC | 23455 | 110 N 6th | Quincy | Breweries | 9 | 2020-04-06 00:00:00 | First Bankers Trust Company, National Association |
| QUINCY PROPERTY, LLC | 23366 | 200 Maine | Quincy | Hotels (except Casino Hotels) and Motels | 3 | 2020-04-10 00:00:00 | BANK 21 |
| STANLEY J LENTZ | 23365 | 6711 Lentz Rd | Quincy | Corn Farming | 1 | 2021-03-26 00:00:00 | United Community Bank |
| TRIPLE R PERFORMANCE ENGINES | 23355 | 1206 Chestnut | Quincy | Machine Shops | 2 | 2020-04-27 00:00:00 | First Bankers Trust Company, National Association |
| STEVEN NELSON | 23355 | 1206 Chestnut St | Quincy | Machine Shops | 2 | 2021-01-28 00:00:00 | First Bankers Trust Company, National Association |
| WARNERS' DRY CLEANING | 23267.1 | 617 N 18th St | Quincy | Drycleaning and Laundry Services (except Coin-Operated) | 7 | 2021-01-20 00:00:00 | First Bankers Trust Company, National Association |
| WARNERS' DRY CLEANING & SHIRT SERVICE, INC. | 23267.1 | 617 N. 18th St. | Quincy | Drycleaning and Laundry Services (except Coin-Operated) | 7 | 2020-04-07 00:00:00 | First Bankers Trust Company, National Association |
| SHIL & SALONI LLC | 23240 | 224 N 36th | Quincy | Hotels (except Casino Hotels) and Motels | 7 | 2021-01-27 00:00:00 | State Street Bank and Trust Company |
| INSTANT REPLAY INC | 23200 | 2739 chestnut st | Quincy | Drinking Places (Alcoholic Beverages) | 15 | 2020-04-04 00:00:00 | Town and Country Bank Midwest |
| ILLINI INSURANCE GROUP INC. | 23096.9 | 802 Main Street | Quincy | Insurance Agencies and Brokerages | 2 | 2020-04-10 00:00:00 | HOMEBANK |
| QUINCY CEDAR CREST COUNTRY CLUB | 22910.1 | 3312 North 36th | Quincy | Golf Courses and Country Clubs | 7 | 2020-04-06 00:00:00 | HOMEBANK |
| KENT R SCHNACK | 22839.85 | 510 Vermont | Quincy | Offices of Lawyers | 2 | 2020-04-27 00:00:00 | First Bankers Trust Company, National Association |
| RAYSHONE HUMPHREY | 22839.73 | 2801 Broadway 100 | Quincy | Carwashes | 8 | 2021-02-12 00:00:00 | United Community Bank |
| CHUCKIE'S INC | 22795.08 | 1021 Bonansinga Dr | Quincy | Drinking Places (Alcoholic Beverages) | 7 | 2021-04-14 00:00:00 | HOMEBANK |
| JD GREENWELL INSURANCE AND FINANCIAL SERVICES INC | 22700 | 331 South 36th | Quincy | Insurance Agencies and Brokerages | 2 | 2020-04-04 00:00:00 | Town and Country Bank Midwest |
| ADJUSTIN INC | 22694.92 | 4440 Broadway Suite 12 | Quincy | Office of Physicians (except Mental Health Specialists) | 2 | 2020-04-06 00:00:00 | HOMEBANK |
| STAFF & STAFF ATTORNEYS | 22640 | 237 N 6th, Ste 200 | Quincy | Offices of Lawyers | 2 | 2020-04-08 00:00:00 | HOMEBANK |
| DOUBLE R CONCRETE LLC | 22509.17 | 719 N 28th St | Quincy | All Other Specialty Trade Contractors | 2 | 2021-02-05 00:00:00 | Liberty Bank |
| DENNIS G KOCH AND ASSOCIATES LLC- CERTIFIED PUBLIC ACCOUNTAN | 22504 | 1706 N. 16th | Quincy | Offices of Certified Public Accountants | 1 | 2020-04-07 00:00:00 | United Community Bank |
| SCHUECKING'S INC. | 22500 | 106 N 5th St | Quincy | Men's Clothing Stores (Subchapter S Corporation) | 6 | 2021-02-20 00:00:00 | United Community Bank |
| THRIVE CHIROPRACTIC, LLC | 22420.27 | 2501 Broadway, Suite 2 | Quincy | Offices of Chiropractors | 5 | 2020-04-06 00:00:00 | First Bankers Trust Company, National Association |
| LAW OFFICES OF KENT R SCHNACK PC | 22389.87 | 510 Vermont | Quincy | Offices of Lawyers | 2 | 2021-01-20 00:00:00 | First Bankers Trust Company, National Association |
| FAITH PRESBYTERIAN CHURCH OF QUINCY ILLINOIS, AN ILLINOIS RE | 22272 | 1027 S 24th | Quincy | Religious Organizations | 10 | 2020-04-28 00:00:00 | United Community Bank |
| EXHAUST & AUTO CENTER INC | 22052.5 | 800 N 24th | Quincy | Automotive Exhaust System Repair (Subchapter S Corporation) | 3 | 2020-04-07 00:00:00 | HOMEBANK |
| BRENT SPECKHART | 21968.6 | 435 E 900th St | Quincy | Hog and Pig Farming | 1 | 2021-04-21 00:00:00 | HOMEBANK |
| ASSEMBLY OF GOD BETHEL CHURCH | 21720 | 839 S. 12th. | Quincy | Religious Organizations | 5 | 2020-04-27 00:00:00 | First Bankers Trust Company, National Association |
| DP OF QUINCY INC | 21717.88 | 1627 State St | Quincy | All other Professional, Scientific, and Technical Services | 2 | 2021-02-08 00:00:00 | United Community Bank |
| HEINIE SPECIALTY PRODUCTS | 21715 | 301 Oak St | Quincy | All other Professional, Scientific, and Technical Services | 4 | 2021-02-18 00:00:00 | United Community Bank |
| LAW OFFICES OF E. JOHN CLARK | 21644.82 | 510 Maine, SUITE 200 | Quincy | Offices of Lawyers | 4 | 2020-04-10 00:00:00 | Liberty Bank |
| EDWARD JOHN CLARK | 21644.82 | 510 Maine Ste 200 | Quincy | Offices of Lawyers | 4 | 2021-01-21 00:00:00 | Liberty Bank |
| KRAZY COMPANIES, INC. | 21515 | 512 Hampshire | Quincy | Other Electronic Component Manufacturing | 6 | 2020-04-28 00:00:00 | North Adams State Bank |
| QUINCY CEDAR CREST COUNTRY CLUB | 21506.2 | 3312 N 36th | Quincy | All Other Amusement and Recreation Industries | 5 | 2021-04-15 00:00:00 | HOMEBANK |
| QUINCY SOCIETY OF FINE ARTS | 21500 | 300 Civic Center Plaza #244 | Quincy | Promoters of Performing Arts, Sports, and Similar Events without Facilities | 3 | 2020-04-07 00:00:00 | State Street Bank and Trust Company |
| QUINCY SOCIETY OF FINE ARTS | 21500 | 300 Civic Center Plz Ste 244 | Quincy | Other Performing Arts Companies | 3 | 2021-03-13 00:00:00 | State Street Bank and Trust Company |
| MEREK INCORPORATED | 21397 | 126 N 8th St | Quincy | All Other Support Services | 1 | 2021-01-29 00:00:00 | State Street Bank and Trust Company |
| SUSTAINABLE CUSTOM SOLUTIONS INC | 21350 | 934 N 12th | Quincy | All Other Traveler Accommodation | 1 | 2021-02-09 00:00:00 | Cross River Bank |
| RIDDER & ASSOCIATES LTD | 21343.75 | 4324 Bishop St | Quincy | Other Accounting Services | 2 | 2021-04-10 00:00:00 | United Community Bank |
| CHALLENGER CONSULTING, INC | 21250 | 4300 Bunker Dr | Quincy | Marketing Consulting Services | 1 | 2020-04-27 00:00:00 | State Street Bank and Trust Company |
| STRATTON CHIROPRACTIC CENTER LTD | 21150 | 1515 Broadway | Quincy | Offices of Chiropractors | 2 | 2021-01-27 00:00:00 | Bank of Springfield |
| MISTY DOWLING | 21140 | 2634 Curved Creek Road | Quincy | Offices of Real Estate Agents and Brokers | 1 | 2020-05-04 00:00:00 | State Street Bank and Trust Company |
| MISTY DOWLING | 21140 | 2634 Curved Creek Rd | Quincy | Real Estate Credit | 1 | 2021-01-16 00:00:00 | State Street Bank and Trust Company |
| B. DAVIS & ASSOCIATES, INC. | 21125 | 1112 Broadway | Quincy | Offices of Real Estate Agents and Brokers | 3 | 2020-04-08 00:00:00 | First Bankers Trust Company, National Association |
| STRATTON CHIROPRACTIC CENTER LTD | 21100 | 1515 Broadway | Quincy | Offices of Chiropractors | 2 | 2020-04-05 00:00:00 | Bank of Springfield |
| LONG, INC. | 21000 | 318 North 8th | Quincy | Carwashes | 18 | 2020-04-07 00:00:00 | State Street Bank and Trust Company |
| VH 4122 QUINCY INC | 20983.95 | 4122 Broadway | Quincy | Hotels (except Casino Hotels) and Motels | 9 | 2020-04-14 00:00:00 | Byline Bank |
| TRICIA DEJAYNES | 20876.05 | 500 Hampshire | Quincy | Caterers | 1 | 2021-02-27 00:00:00 | Square Capital, LLC |
| MICHAEL O'BRIEN | 20835 | 419 S 10th St | Quincy | Insurance Agencies and Brokerages | 1 | 2020-04-27 00:00:00 | State Street Bank and Trust Company |
| LUKE TAPPE | 20833.33 | 1720 Willer Dr N | Quincy | Offices of Real Estate Agents and Brokers | 1 | 2021-04-03 00:00:00 | United Community Bank |
| WYATT M MYERS | 20833.33 | 1067 E 1453rd Ln | Quincy | Other Miscellaneous Nondurable Goods Merchant Wholesalers | 1 | 2021-05-18 00:00:00 | United Community Bank |
| JAMES BENZ | 20833.33 | 7125 N 48th St | Quincy | Beef Cattle Ranching and Farming | 1 | 2021-02-07 00:00:00 | Liberty Bank |
| JOHN GRIFFARD | 20833.33 | 1022 Kochs Ln | Quincy | Other Miscellaneous Durable Goods Merchant Wholesalers | 1 | 2021-04-22 00:00:00 | First Mid Bank & Trust, National Association |
| BREANE SCHAFER | 20833.33 | 307 N 36th 204 | Quincy | Offices of Chiropractors | 1 | 2021-03-05 00:00:00 | Great Rivers Bank |
| SCHREACKE FARMS INC. | 20833.33 | 1336 N 1003rd Ln | Quincy | All Other Grain Farming | 2 | 2021-04-13 00:00:00 | United Community Bank |
| JAMES MAY | 20833.33 | 422 N 24th | Quincy | Coin-Operated Laundries and Drycleaners | 1 | 2021-03-18 00:00:00 | Great Rivers Bank |
| GARY SPECKHART | 20833.33 | 276 Highway 57 | Quincy | Corn Farming | 1 | 2021-03-05 00:00:00 | Liberty Bank |
| CHAD HUMMEL | 20833.33 | 3905 Catamaran Ct | Quincy | Corn Farming | 1 | 2021-01-22 00:00:00 | Liberty Bank |
| ANDREW CASHMAN | 20833.33 | 4103 Marian Dr | Quincy | Securities Brokerage | 1 | 2021-04-03 00:00:00 | Liberty Bank |
| STAN REICHERT | 20833.33 | 8828 State St | Quincy | Site Preparation Contractors | 1 | 2021-03-26 00:00:00 | Liberty Bank |
| WESLEY NEISEN | 20833.33 | 1355 N 1100th Pl | Quincy | Corn Farming | 1 | 2021-01-21 00:00:00 | Liberty Bank |
| GARY A. SPECKHART | 20833.33 | 276 HIGHWAY 57 | Quincy | Corn Farming | 1 | 2020-04-30 00:00:00 | Liberty Bank |
| GREG THOMPSON | 20833.33 | 1650 N 1400th Ave | Quincy | Corn Farming | 1 | 2021-02-02 00:00:00 | Liberty Bank |
| NATHAN ORR | 20833.33 | 2328 Saint Charles Dr | Quincy | Insurance Agencies and Brokerages | 1 | 2021-03-31 00:00:00 | Liberty Bank |
| SAMUEL A WITTE | 20833.33 | 4603 S 6th | Quincy | Farm and Garden Machinery and Equipment Merchant Wholesaler | 1 | 2021-04-15 00:00:00 | United Community Bank |
| JOSEPH VENVERTLOH | 20833.33 | 3527 Spring Lake Rd | Quincy | Corn Farming | 1 | 2021-03-13 00:00:00 | United Community Bank |
| OWENS FAMILY FARMS LLC | 20833.33 | 1907 N 1300th Ave | Quincy | Soybean Farming | 1 | 2021-04-03 00:00:00 | Great Rivers Bank |
| WILFRED R. VENVERTLOH | 20833.33 | 4616 N 18th St | Quincy | Corn Farming | 1 | 2021-03-23 00:00:00 | United Community Bank |
| OWENS FAMILY FARMS LLC | 20833.33 | 1907 N 1300th Ave | Quincy | Soybean Farming | 1 | 2021-01-16 00:00:00 | Great Rivers Bank |
| MARK NEISEN | 20833.33 | 1363 N 1100th Pl | Quincy | Beef Cattle Ranching and Farming | 1 | 2021-01-21 00:00:00 | Liberty Bank |
| RAYMOND J PETER | 20833.32 | 4030 holiday Drive | Quincy | Hog and Pig Farming | 1 | 2020-04-29 00:00:00 | Compeer Financial, ACA |
| STEPHEN BRINK | 20833.32 | 5101 Broadway | Quincy | Sporting and Recreational Goods and Supplies Merchant Wholesalers | 1 | 2021-02-01 00:00:00 | HOMEBANK |
| J WRAY | 20833.32 | 698 N 1850th Ave | Quincy | Soybean Farming | 1 | 2021-01-29 00:00:00 | First Bankers Trust Company, National Association |
| CAROL RISCHAR | 20833.32 | 5311 Eagle Pine Dr | Quincy | Offices of Real Estate Agents and Brokers | 1 | 2021-05-01 00:00:00 | HOMEBANK |
| STEVEN DREBES | 20833.32 | 903 N 230th Ave | Quincy | Soybean Farming | 1 | 2021-04-22 00:00:00 | Farmers State Bank |
| LARRY JENKINS | 20833.32 | 830 N 1850th Ave | Quincy | Soybean Farming | 1 | 2021-03-30 00:00:00 | First Bankers Trust Company, National Association |
| DEAN DEDERT | 20833.32 | 5933 Highway 24 E | Quincy | Oilseed and Grain Combination Farming | 1 | 2021-02-07 00:00:00 | Compeer Financial, ACA |
| PAUL EDWARDS | 20833.32 | 870 N 550th Ave | Quincy | Soybean Farming | 1 | 2021-03-26 00:00:00 | First Bankers Trust Company, National Association |
| RAYMOND J PETER | 20833.32 | 4030 Holiday Dr | Quincy | Hog and Pig Farming | 1 | 2021-02-24 00:00:00 | Compeer Financial, ACA |
| GERALD R MAST | 20833.32 | 818 S 43rd St | Quincy | Oilseed and Grain Combination Farming | 1 | 2021-02-25 00:00:00 | Compeer Financial, ACA |
| ALAN M. MAYS | 20833.32 | 1614 South 47th St. | Quincy | Offices of Real Estate Agents and Brokers | 1 | 2020-04-27 00:00:00 | First Bankers Trust Company, National Association |
| BRENT SPECKHART | 20833.32 | 435 E 900th St | Quincy | Hog and Pig Farming | 1 | 2021-01-16 00:00:00 | HOMEBANK |
| ROBERT KUNZ | 20833.32 | 1426 Gayla Dr | Quincy | Corn Farming | 1 | 2021-02-20 00:00:00 | Compeer Financial, ACA |
| SCOTT HOUGH | 20833.32 | 4803 Bitter Ct | Quincy | Office of Physicians (except Mental Health Specialists) | 1 | 2021-04-24 00:00:00 | First Bankers Trust Company, National Association |
| DAVID D DEDERT | 20833.32 | 2321 Boy Scout Rd | Quincy | Oilseed and Grain Combination Farming | 1 | 2021-02-07 00:00:00 | Compeer Financial, ACA |
| STEVE WEISENBORN | 20833.32 | 2421 N 24th | Quincy | Soybean Farming | 1 | 2021-03-24 00:00:00 | First Bankers Trust Company, National Association |
| DEREK ZAHM | 20833.32 | 2600 Broadway Suite 1 | Quincy | Insurance Agencies and Brokerages | 1 | 2020-05-05 00:00:00 | HOMEBANK |
| KENT SHRIVER | 20833.32 | 1819 E 880th St | Quincy | Soybean Farming | 1 | 2021-01-27 00:00:00 | First Bankers Trust Company, National Association |
| LUKE TERSTRIEP | 20833.32 | 6930 Horseshoe Valley Rd | Quincy | All Other Grain Farming | 1 | 2021-01-20 00:00:00 | HOMEBANK |
| ALAN DREBES | 20833.32 | 5234 N 72nd St | Quincy | Corn Farming | 1 | 2020-04-28 00:00:00 | First Bankers Trust Company, National Association |
| JON WINTER | 20833.32 | 1816 Golden Grv | Quincy | Miscellaneous Financial Investment Activities | 1 | 2021-04-01 00:00:00 | First Bankers Trust Company, National Association |
| WAYNE W DEDERT | 20833.32 | 7408 N 68th St | Quincy | Corn Farming | 1 | 2020-06-08 00:00:00 | First Bankers Trust Company, National Association |
| DORIS MEEKER | 20833.32 | 1701 Silverthorne Dr | Quincy | Corn Farming | 1 | 2021-03-03 00:00:00 | First Bankers Trust Company, National Association |
| MHS QUINCY, INC. | 20833.32 | 1890 Maine | Quincy | Investment Advice (Subchapter S Corporation) | 1 | 2020-04-08 00:00:00 | United Community Bank |
| SHERA DENUM | 20833.32 | 1507 Springmeier Dr | Quincy | Beauty Salons | 1 | 2021-03-17 00:00:00 | HOMEBANK |
| STEVEN DREBES | 20833.32 | 903 N 230th Ave | Quincy | Soybean Farming | 1 | 2021-02-04 00:00:00 | Farmers State Bank |
| SCOTT VENVERTLOH | 20833.32 | 6106 N Bottom Rd | Quincy | Beef Cattle Ranching and Farming | 1 | 2021-02-14 00:00:00 | First Bankers Trust Company, National Association |
| RONALD DAVIS | 20833.32 | 2001 S 36th | Quincy | Beef Cattle Ranching and Farming | 1 | 2021-04-07 00:00:00 | HOMEBANK |
| GEORGE H. VENVENTLOH | 20833.32 | 5724 North 24th | Quincy | Corn Farming | 1 | 2020-04-30 00:00:00 | First Bankers Trust Company, National Association |
| RAYMOND WEAST | 20833.32 | 2412 Wintergreen Dr | Quincy | Sporting Goods Stores | 1 | 2021-04-14 00:00:00 | HOMEBANK |
| CHRIS DYE | 20833.32 | 5515 Glencrie Dr. | Quincy | Offices of Real Estate Agents and Brokers | 1 | 2020-04-27 00:00:00 | First Bankers Trust Company, National Association |
| ROGER BENZ | 20833.32 | 5308 S 48th St | Quincy | Tobacco Farming | 1 | 2021-02-26 00:00:00 | First Bankers Trust Company, National Association |
| JOHN SCHMITZ | 20833.32 | 1430 College Ave | Quincy | New Housing For-Sale Builders | 1 | 2021-04-09 00:00:00 | First Bankers Trust Company, National Association |
| VINCENT A NIEKAMP | 20833.32 | 6905 Baseline Rd | Quincy | Corn Farming | 1 | 2021-02-09 00:00:00 | Compeer Financial, ACA |
| RONALD DAVIS | 20833.32 | 2001 S 36th | Quincy | Beef Cattle Ranching and Farming | 1 | 2021-01-16 00:00:00 | HOMEBANK |
| JOHN UFKES | 20833.32 | 1815 Fieldstone Dr | Quincy | Corn Farming | 1 | 2021-02-03 00:00:00 | First Bankers Trust Company, National Association |
| MICHAEL LIBMANN | 20833.32 | 602 Eagle Trce | Quincy | Miscellaneous Financial Investment Activities | 1 | 2021-04-08 00:00:00 | First Bankers Trust Company, National Association |
| STEVE WEISENBORN | 20833.32 | 2421 N 24th | Quincy | Soybean Farming | 1 | 2021-01-30 00:00:00 | First Bankers Trust Company, National Association |
| ALAN MAYS | 20833.32 | 1614 S 47th St | Quincy | Offices of Real Estate Agents and Brokers | 1 | 2021-02-19 00:00:00 | First Bankers Trust Company, National Association |
| FRONT STREET FIVE, LLC | 20833.32 | 138 N Front Street | Quincy | Lessors of Residential Buildings and Dwellings | 2 | 2020-08-04 00:00:00 | HOMEBANK |
| MICHAEL BAKER | 20833.32 | 7436 N 12th | Quincy | All Other Animal Production | 1 | 2021-02-07 00:00:00 | Compeer Financial, ACA |
| GEORGE VENVERTLOH | 20833.32 | 5724 N 24th | Quincy | Soybean Farming | 1 | 2021-02-20 00:00:00 | First Bankers Trust Company, National Association |
| KENT SHRIVER | 20833.32 | 1819 E 880th St | Quincy | Soybean Farming | 1 | 2021-03-30 00:00:00 | First Bankers Trust Company, National Association |
| ALAN NIEKAMP | 20833.32 | 7008 N 60th St | Quincy | All Other Animal Production | 1 | 2020-06-01 00:00:00 | Compeer Financial, ACA |
| ALAN DREBES | 20833.32 | 5234 N 72nd St | Quincy | Corn Farming | 1 | 2021-02-26 00:00:00 | First Bankers Trust Company, National Association |
| ALAN NIEKAMP | 20833.32 | 7008 N 60th St | Quincy | All Other Animal Production | 1 | 2021-03-02 00:00:00 | Compeer Financial, ACA |
| LARRY JENKINS | 20833.32 | 830 N 1850th Ave | Quincy | Soybean Farming | 1 | 2021-01-25 00:00:00 | First Bankers Trust Company, National Association |
| MICHAEL NOBLE | 20833.32 | 901 N 3rd St | Quincy | General Freight Trucking, Long-Distance, Truckload | 1 | 2021-03-23 00:00:00 | HOMEBANK |
| WAYNE DEDERT | 20833.32 | 7408 N 68th St | Quincy | Soybean Farming | 1 | 2021-02-26 00:00:00 | First Bankers Trust Company, National Association |
| VINCENT NIEKAMP | 20833.32 | 6905 Baseline Rd | Quincy | Corn Farming | 1 | 2021-04-28 00:00:00 | Compeer Financial, ACA |
| MICHAEL DETERS | 20833.32 | 6311 Big Valley Rd | Quincy | Dairy Cattle and Milk Production | 1 | 2021-02-14 00:00:00 | First Bankers Trust Company, National Association |
| JERRY BOLLIN | 20833 | 1215 Peach Tree Ln | Quincy | Soybean Farming | 1 | 2021-03-01 00:00:00 | The Bank of Advance |
| BRUCE HATFIELD | 20833 | 723 Jefferson | Quincy | All Other Outpatient Care Centers | 1 | 2021-04-28 00:00:00 | Benworth Capital |
| DEAN MOWEN | 20833 | 6914 Ellington Rd | Quincy | Soybean Farming | 1 | 2021-01-26 00:00:00 | United Community Bank |
| DEREK PETER | 20833 | 1860 N 1300th Ave | Quincy | Corn Farming | 1 | 2021-01-26 00:00:00 | United Community Bank |
| DEREK PETER | 20833 | 1860 N 1300th Ave | Quincy | Corn Farming | 1 | 2021-03-25 00:00:00 | United Community Bank |
| ANTHONY COLUMBUS | 20833 | 702 N 24th N/A | Quincy | General Freight Trucking, Long-Distance, Truckload | 1 | 2021-05-13 00:00:00 | Leader Bank, National Association |
| BRIAN MILAN | 20833 | 1510 Wilkes Ave | Quincy | Administrative Management and General Management Consulting Services | 1 | 2021-04-02 00:00:00 | Harvest Small Business Finance, LLC |
| ANTHONY HUMMEL | 20833 | 934 N 1903rd Ln | Quincy | Oilseed and Grain Combination Farming | 1 | 2021-01-16 00:00:00 | North Adams State Bank |
| MICHAEL GIESING | 20833 | 1022 Maine | Quincy | Direct Property and Casualty Insurance Carriers | 1 | 2020-05-07 00:00:00 | First Bankers Trust Company, National Association |
| GEORGE DOELLMAN | 20833 | 3299 South 12threet N/A | Quincy | Other Direct Selling Establishments (Self-Employed Individuals) | 1 | 2021-03-31 00:00:00 | Customers Bank |
| BRAD KREBS | 20833 | 724 S 43rd St | Quincy | Construction Sand and Gravel Mining | 1 | 2021-04-09 00:00:00 | Benworth Capital |
| LAYNE ROSKAMP | 20833 | 6402 N Stone Ridge Dr | Quincy | Oilseed and Grain Combination Farming | 1 | 2021-01-22 00:00:00 | The Hill-Dodge Banking Company |
| PAUL WILSON | 20833 | 1201 S 28th St | Quincy | Landscaping Services | 1 | 2021-04-28 00:00:00 | Harvest Small Business Finance, LLC |
| JAMES COOK JR | 20833 | 644 Madison St | Quincy | Other Electronic Parts and Equipment Merchant Wholesalers | 1 | 2021-01-23 00:00:00 | Kabbage, Inc. |
| KENT DUESTERHAUS | 20833 | 5229 Locust | Quincy | Corn Farming | 1 | 2021-02-13 00:00:00 | Bank of Springfield |
| KEITH TABB | 20833 | 1208 N 13th St | Quincy | Barber Shops | 1 | 2021-05-22 00:00:00 | BSD Capital, LLC dba Lendistry |
| TED UFKES | 20833 | 1825 Jersey St | Quincy | Corn Farming | 1 | 2021-03-31 00:00:00 | United Community Bank |
| STEVEN HARRIS | 20833 | 401 Elm St Apt 13 | Quincy | All Other Outpatient Care Centers | 1 | 2021-05-25 00:00:00 | BSD Capital, LLC dba Lendistry |
| JACOB MILLER | 20833 | 1030 S 19th St | Quincy | Construction, Mining, and Forestry Machinery and Equipment Rental and Leasing | 1 | 2021-04-23 00:00:00 | Benworth Capital |
| DENNIS C DEMPSEY | 20833 | 5832 N 45TH ST | Quincy | Soybean Farming | 1 | 2020-04-27 00:00:00 | Fortress Bank |
| EVELYN FESLER | 20833 | 115 Stadium Dr Apt 63 | Quincy | Residential Remodelers | 1 | 2021-04-28 00:00:00 | Benworth Capital |
| ADAM BOOTH | 20833 | 2338 Spring St | Quincy | Land Subdivision | 1 | 2021-03-08 00:00:00 | Town and Country Bank Midwest |
| JAMES COOK | 20833 | 644 Madison St | Quincy | Computer and Computer Peripheral Equipment and Software Merechant Wholesalers | 1 | 2021-01-23 00:00:00 | Kabbage, Inc. |
| CLINTON SUTTER | 20833 | 1416 Kieferlund Ct | Quincy | Corn Farming | 1 | 2021-01-26 00:00:00 | Bank of Springfield |
| CONARD WHITE | 20833 | 816 N 49th St | Quincy | Caterers | 1 | 2021-04-14 00:00:00 | Harvest Small Business Finance, LLC |
| JAMES COOK | 20833 | 644 Madison St | Quincy | Other Electronic Parts and Equipment Merchant Wholesalers | 1 | 2020-07-15 00:00:00 | Kabbage, Inc. |
| ALEXIS GAY | 20833 | 1900 Adams St | Quincy | Beauty Salons | 1 | 2021-05-07 00:00:00 | Fountainhead SBF LLC |
| MALINDA R. VOGEL | 20833 | 2624 DUNBARTON RD | Quincy | Child and Youth Services | 1 | 2020-04-15 00:00:00 | United Community Bank |
| JERED PETER | 20833 | 1303 E 1500th St | Quincy | Beef Cattle Ranching and Farming | 1 | 2021-03-25 00:00:00 | United Community Bank |
| GERALD CAMPBELL | 20833 | 1902 E 603rd Ln | Quincy | All Other Grain Farming | 1 | 2021-05-07 00:00:00 | North Adams State Bank |
| BROCK WILLARD | 20833 | 2044 Elm St | Quincy | Corn Farming | 1 | 2021-01-16 00:00:00 | Farmers National Bank of Griggsville |
| CHRISTINA TAYLOR | 20833 | 702 1/2 Maine | Quincy | All Other Miscellaneous Store Retailers (except Tobacco Stores) | 1 | 2021-05-29 00:00:00 | BSD Capital, LLC dba Lendistry |
| ROBERT E HYER JR. | 20833 | 5500 N 48th St | Quincy | Soybean Farming | 1 | 2021-01-21 00:00:00 | United Community Bank |
| LASHANDA LOUIS | 20833 | 803 N 6th | Quincy | Siding Contractors | 1 | 2021-05-22 00:00:00 | BSD Capital, LLC dba Lendistry |
| DEAN MOWEN | 20833 | 6914 Ellington Rd | Quincy | Corn Farming | 1 | 2021-04-23 00:00:00 | United Community Bank |
| KENT M DEEGE | 20833 | 3509 S 24th | Quincy | Beef Cattle Ranching and Farming | 1 | 2021-01-30 00:00:00 | United Community Bank |
| MARCIA TRONE | 20833 | 611 county club heights | Quincy | Beauty Salons | 1 | 2021-05-22 00:00:00 | BSD Capital, LLC dba Lendistry |
| JERED PETER | 20833 | 1303 E 1500th St | Quincy | Beef Cattle Ranching and Farming | 1 | 2021-01-26 00:00:00 | United Community Bank |
| RANDY PETER | 20833 | 3330 Cabot Rd | Quincy | Corn Farming | 1 | 2021-03-25 00:00:00 | United Community Bank |
| LASHANDA LOUIS | 20833 | 803 N 6th | Quincy | Siding Contractors | 1 | 2021-04-10 00:00:00 | Harvest Small Business Finance, LLC |
| DALE ERKE | 20833 | 3111 Lantern Ln | Quincy | Corn Farming | 1 | 2021-04-10 00:00:00 | United Community Bank |
| BROCK WILLARD | 20833 | 2044 Elm St | Quincy | Corn Farming | 1 | 2021-04-13 00:00:00 | Farmers National Bank of Griggsville |
| TINA FLESNER | 20833 | 4807 S 27th St | Quincy | Drycleaning and Laundry Services (except Coin-Operated) | 1 | 2021-04-18 00:00:00 | Harvest Small Business Finance, LLC |
| C&M MARKETING AND FOOD SALES LLC | 20833 | 3206 Rutledge Pl | Quincy | General Line Grocery Merchant Wholesalers | 1 | 2021-04-15 00:00:00 | Bank of Springfield |
| ROBERT WOERMAN | 20833 | 2530 Curved Creek Road | Quincy | Insurance Agencies and Brokerages | 1 | 2020-05-22 00:00:00 | State Street Bank and Trust Company |
| CHARLES MILLER | 20833 | 414 N 28th St | Quincy | Industrial Building Construction | 1 | 2021-04-21 00:00:00 | North Adams State Bank |
| CALLAHAN FARMS INC | 20833 | 1955 N 1300th Ave | Quincy | Corn Farming | 1 | 2021-02-24 00:00:00 | United Community Bank |
| RONI QUINN | 20833 | 901 Monroe St | Quincy | Family Clothing Stores (Self-Employed Individuals) | 1 | 2021-04-26 00:00:00 | Harvest Small Business Finance, LLC |
| MADYSON JONES | 20833 | 1025 S 7th St | Quincy | Administrative Management and General Management Consulting Services | 1 | 2021-04-01 00:00:00 | Harvest Small Business Finance, LLC |
| JARED ALLENSWORTH | 20833 | 6523 Columbus Rd | Quincy | All Other Grain Farming | 1 | 2021-01-21 00:00:00 | Town and Country Bank Midwest |
| DANIEL LEASEMAN | 20833 | 1703 N 24th | Quincy | General Freight Trucking, Long-Distance, Truckload | 1 | 2021-03-17 00:00:00 | United Community Bank |
| GERALD DUESTERHAUS | 20833 | 2510 Kentucky Rd | Quincy | Caterers | 1 | 2021-04-23 00:00:00 | Benworth Capital |
| DEBORAH GUTHRIE | 20833 | 1036 S 16th | Quincy | Residential Remodelers | 1 | 2021-05-18 00:00:00 | Fountainhead SBF LLC |
| JAMES ALTHOFF | 20833 | 3511 N 24th | Quincy | All Other Traveler Accommodation | 1 | 2021-03-17 00:00:00 | United Community Bank |
| GAIL OITKER | 20833 | 800 N 550th Ave | Quincy | Corn Farming | 1 | 2021-04-17 00:00:00 | Farmers National Bank of Griggsville |
| ADAM BOOTH | 20833 | 1500 N 12th | Quincy | Beer, Wine, and Liquor Stores | 1 | 2021-03-24 00:00:00 | Town and Country Bank Midwest |
| WEATHERFORD TRUCKING LLC | 20833 | 804 Rim Rd | Quincy | General Freight Trucking, Long-Distance, Truckload | 1 | 2021-03-13 00:00:00 | North Adams State Bank |
| PAIGE MCGARTLAND | 20833 | 1401 Spruce St | Quincy | Drycleaning and Laundry Services (except Coin-Operated) | 1 | 2021-04-27 00:00:00 | Harvest Small Business Finance, LLC |
| STEVEN HARRIS | 20833 | 401 Elm St Apt 13 | Quincy | All Other Outpatient Care Centers | 1 | 2021-04-27 00:00:00 | Harvest Small Business Finance, LLC |
| ROSS LOOS | 20833 | 6710 S 48th St | Quincy | Corn Farming | 1 | 2021-03-02 00:00:00 | Town and Country Bank Midwest |
| ROGER LITTLETON | 20833 | 1400 Kentucky St | Quincy | General Freight Trucking, Long-Distance, Truckload | 1 | 2021-04-17 00:00:00 | United Community Bank |
| ANTHONY HUMMEL | 20833 | 934 N 1903rd Ln | Quincy | Oilseed and Grain Combination Farming | 1 | 2021-03-23 00:00:00 | North Adams State Bank |
| NICK CAMPBELL | 20833 | 620 N 1945th Pl | Quincy | Cattle Feedlots | 1 | 2021-03-12 00:00:00 | North Adams State Bank |
| ROBERT BASTERT | 20833 | 2206 Jefferson | Quincy | Soybean Farming | 1 | 2021-03-24 00:00:00 | North Adams State Bank |
| CAROL HENSON | 20833 | 611 Country Club Hts Apt 202 | Quincy | All Other Outpatient Care Centers | 1 | 2021-05-29 00:00:00 | BSD Capital, LLC dba Lendistry |
| NATASHA RHODES | 20833 | 1912 Adams St | Quincy | Taxi and Ridesharing Services | 1 | 2021-05-18 00:00:00 | Fountainhead SBF LLC |
| C&M MARKETING AND FOOD SALES LLC | 20833 | 3206 Rutledge Pl | Quincy | General Line Grocery Merchant Wholesalers | 1 | 2021-03-31 00:00:00 | Bank of Springfield |
| RANDY PETER | 20833 | 3330 Cabot Rd | Quincy | Corn Farming | 1 | 2021-01-26 00:00:00 | United Community Bank |
| KENNETH WATERKOTTE | 20833 | 1308 N 11th St | Quincy | Brick, Stone, and Related Construction Material Merchant Wholesalers | 1 | 2021-05-29 00:00:00 | BSD Capital, LLC dba Lendistry |
| JEFFREY DUESTERHAUS | 20833 | 2304 Spring St | Quincy | Nursery and Tree Production | 1 | 2021-04-03 00:00:00 | North Adams State Bank |
| JAMES COOK | 20833 | 644 Madison St | Quincy | Computer and Computer Peripheral Equipment and Software Merechant Wholesalers | 1 | 2020-07-06 00:00:00 | Kabbage, Inc. |
| BRYAN BRUNS | 20832.5 | 1515 N 10th St | Quincy | Corn Farming | 1 | 2021-02-19 00:00:00 | United Community Bank |
| JOHN R UFKES | 20832.5 | 1815 FIELDSTONE DR | Quincy | All Other Grain Farming | 1 | 2020-06-08 00:00:00 | The Bank of Advance |
| JD FREIGHT SOLUTIONS | 20832.5 | 4714 Caleb Ln | Quincy | General Freight Trucking, Local | 1 | 2020-04-28 00:00:00 | First Merchants Bank |
| JAMES COOK | 20832.5 | 644 Madison St | Quincy | Other Computer Related Services | 1 | 2021-01-25 00:00:00 | Itria Ventures LLC |
| DR. HEIDI LARNER | 20832.5 | 5211 Broadway | Quincy | Offices of Optomitrists | 1 | 2020-04-28 00:00:00 | MidAmerica National Bank |
| JOHN SWANSON | 20832.5 | 4435 Ellington Rd | Quincy | Crop Harvesting, Primarily by Machine | 1 | 2021-01-25 00:00:00 | Compeer Financial, ACA |
| MATTHEW DUESTERHAUS | 20832.5 | 2248 Sycamore St | Quincy | Corn Farming | 1 | 2021-01-20 00:00:00 | First Bankers Trust Company, National Association |
| JUSTIN DEEGE | 20832.5 | 3824 Greenfield Rd | Quincy | Beef Cattle Ranching and Farming | 1 | 2021-01-30 00:00:00 | Compeer Financial, ACA |
| RONALD W DISSELHORST | 20832.5 | 6807 Ellington Rd | Quincy | Soybean Farming | 1 | 2021-02-24 00:00:00 | United Community Bank |
| MARY ROEGGE | 20832.5 | 2833 S 48th St | Quincy | Corn Farming | 1 | 2021-03-01 00:00:00 | Compeer Financial, ACA |
| MIKE VERZINO INC LLC | 20832.5 | 1016 Ridgewood Dr | Quincy | Sporting and Recreational Goods and Supplies Merchant Wholesalers | 1 | 2021-01-30 00:00:00 | First Bankers Trust Company, National Association |
| MIKE VERZINO, INC | 20832.5 | 1016 Ridgewood Drive | Quincy | Sporting and Recreational Goods and Supplies Merchant Wholesalers | 1 | 2020-04-28 00:00:00 | First Bankers Trust Company, National Association |
| MOHAMED ALI | 20832.5 | 1890 Maine | Quincy | Investment Advice (Self-Employed Individuals) | 1 | 2020-04-27 00:00:00 | First Bankers Trust Company, National Association |
| JOHN M SWANSON | 20832.5 | 4435 Ellington Rd | Quincy | Crop Harvesting, Primarily by Machine | 1 | 2021-04-08 00:00:00 | Compeer Financial, ACA |
| DONALD BRECKENKAMP | 20832 | 5610 S 24th | Quincy | Soybean Farming | 1 | 2021-02-12 00:00:00 | State Street Bank and Trust Company |
| DAVID DEMOSS | 20832 | 5435 Glencrie Dr | Quincy | Soybean Farming | 1 | 2021-02-27 00:00:00 | State Street Bank and Trust Company |
| MATTHEW DREW | 20832 | 4301 Cheshire Ct | Quincy | Insurance Agencies and Brokerages | 1 | 2021-03-31 00:00:00 | State Street Bank and Trust Company |
| TED UFKES | 20832 | 1825 Jersey St | Quincy | Corn Farming | 1 | 2021-01-25 00:00:00 | United Community Bank |
| VINH QUACH | 20832 | 6230 Broadway Unit B | Quincy | Nail Salons | 1 | 2021-03-24 00:00:00 | State Street Bank and Trust Company |
| WILLIAM BERGMAN | 20832 | 1212 Saint Charles Dr | Quincy | Specialized Freight (except Used Goods) Trucking, Long-Distance | 1 | 2021-02-03 00:00:00 | State Street Bank and Trust Company |
| DEBRA AMANN | 20832 | 528 Maine | Quincy | Family Clothing Stores | 1 | 2021-05-01 00:00:00 | State Street Bank and Trust Company |
| RONALD HUGENBERG | 20832 | 1106 E 1500th St | Quincy | Beef Cattle Ranching and Farming | 1 | 2021-05-18 00:00:00 | State Street Bank and Trust Company |
| WILLIAM BERGMAN | 20832 | 1212 St Charles Dr | Quincy | General Freight Trucking, Local | 1 | 2020-04-11 00:00:00 | State Street Bank and Trust Company |
| SHAYNE APPEL | 20832 | 6610 Broadway | Quincy | Pet Care (except Veterinary) Services | 1 | 2021-03-30 00:00:00 | State Street Bank and Trust Company |
| GARRETT BROWN | 20832 | 220 N 20th St | Quincy | General Freight Trucking, Long-Distance, Truckload | 1 | 2021-04-28 00:00:00 | Red Rock Bank |
| CLINT SUTTER | 20832 | 1416 Kieferlund Ct | Quincy | Corn Farming | 1 | 2021-03-16 00:00:00 | Bank of Springfield |
| ROSS BRECKENKAMP | 20832 | 5102 S 6th | Quincy | Soybean Farming | 1 | 2021-02-12 00:00:00 | State Street Bank and Trust Company |
| JAMES FISHER | 20832 | 135 Woodlawn Rd | Quincy | Soybean Farming | 1 | 2021-02-04 00:00:00 | State Street Bank and Trust Company |
| GERALD MAAS | 20832 | 1006 Rim Rd | Quincy | Soybean Farming | 1 | 2021-02-18 00:00:00 | State Street Bank and Trust Company |
| BRADLEY DIETRICH | 20832 | 125 East Ave | Quincy | All Other Grain Farming | 1 | 2021-02-11 00:00:00 | State Street Bank and Trust Company |
| DONALD BRECKENKAMP | 20832 | 5610 S 24th | Quincy | Soybean Farming | 1 | 2021-04-24 00:00:00 | State Street Bank and Trust Company |
| HALEY DOTSON | 20832 | 1513 State St | Quincy | Other Personal Care Services | 1 | 2021-05-12 00:00:00 | Prestamos CDFI, LLC |
| THOMAS DONOVAN | 20832 | 428 N 6th Ste 202 | Quincy | Offices of Mental Health Practitioners (except Physicians) | 1 | 2021-03-13 00:00:00 | State Street Bank and Trust Company |
| RONALD HUGENBERG | 20832 | 1106 E 1500th St | Quincy | Beef Cattle Ranching and Farming | 1 | 2021-01-28 00:00:00 | State Street Bank and Trust Company |
| CORNELIUS HAMPTON | 20832 | 652 Harrison Dr | Quincy | Welding and Soldering Equipment Manufacturing | 1 | 2021-03-31 00:00:00 | Capital Plus Financial, LLC |
| CURTIS HISHAW | 20832 | 2025 Chestnut St | Quincy | General Freight Trucking, Local | 1 | 2021-04-02 00:00:00 | Capital Plus Financial, LLC |
| JUDY GILLE | 20832 | 120 N 5th St | Quincy | Used Merchandise Stores | 1 | 2021-04-21 00:00:00 | State Street Bank and Trust Company |
| TYLER BURTON | 20832 | 3610 Saint Anthony Rd | Quincy | General Freight Trucking, Long-Distance, Truckload | 1 | 2021-04-03 00:00:00 | State Street Bank and Trust Company |
| ASHLEY MARIE ALLEN | 20832 | 2218 N 12th Apt 5 | Quincy | Other Miscellaneous Durable Goods Merchant Wholesalers | 1 | 2021-04-22 00:00:00 | Prestamos CDFI, LLC |
| MICHELLE MILLER | 20832 | 1200 Hampshire | Quincy | Miscellaneous Financial Investment Activities | 1 | 2021-03-27 00:00:00 | State Street Bank and Trust Company |
| GERALD ANDERSON | 20832 | 1225 Klondike Rd S | Quincy | General Freight Trucking, Long-Distance, Truckload | 1 | 2021-03-05 00:00:00 | State Street Bank and Trust Company |
| ROSS BRECKENKAMP | 20832 | 5102 S 6th | Quincy | Soybean Farming | 1 | 2021-04-24 00:00:00 | State Street Bank and Trust Company |
| ROBERT BRECKENKAMP | 20830 | 4309 S 12th | Quincy | Soybean Farming | 1 | 2021-02-12 00:00:00 | State Street Bank and Trust Company |
| INDEPENDENT ATM NETWORKS, INC. | 20800 | 4225 BUNKER DR | Quincy | Vending Machine Operators (Corporation) | 2 | 2020-04-30 00:00:00 | Bank of Springfield |
| SCHUENKE LAW FIRM | 20800 | 510 Maine, Suite 806 | Quincy | Offices of Lawyers | 1 | 2020-04-16 00:00:00 | Commerce Bank |
| MONTE D STOCK | 20800 | 307 N. 36th Suite 111 | Quincy | Architectural Services | 1 | 2020-06-09 00:00:00 | United Community Bank |
| MAGIC NAILS | 20800 | 3411 Quincy Mall | Quincy | Computer and Computer Peripheral Equipment and Software Merechant Wholesalers | 1 | 2020-05-20 00:00:00 | Town and Country Bank Midwest |
| INDEPENDENT ATM NETWORKS INC | 20784.62 | 4225 Bunker Dr | Quincy | Vending Machine Operators (Corporation) | 2 | 2021-01-22 00:00:00 | Bank of Springfield |
| COLIN ASH | 20730.2 | 114 N 6th | Quincy | Insurance Agencies and Brokerages | 1 | 2021-03-15 00:00:00 | First Bankers Trust Company, National Association |
| STEPHEN M. GRAMKE | 20700 | 1035 E. 1043rd Lane | Quincy | Other Activities Related to Real Estate | 1 | 2020-04-29 00:00:00 | Commerce Bank |
| CLAYTON CAWTHON | 20677.72 | 8622 State St | Quincy | Landscape Architectural Services | 4 | 2020-04-27 00:00:00 | HOMEBANK |
| LONG INC. | 20677 | 318 N 8th St | Quincy | Coin-Operated Laundries and Drycleaners | 9 | 2021-02-05 00:00:00 | State Street Bank and Trust Company |
| SONJA KIRBY | 20666 | 507 holford dr Quincy ll | Quincy | Hotels (except Casino Hotels) and Motels | 1 | 2021-04-28 00:00:00 | Benworth Capital |
| DENNIS SORRILL | 20622.07 | 1364 E 1700th St | Quincy | Soybean Farming | 1 | 2021-02-06 00:00:00 | First Bankers Trust Company, National Association |
| QUINCY TILE PRO, INC. | 20600 | 119 S 11TH ST | Quincy | Fitness and Recreational Sports Centers | 3 | 2020-04-07 00:00:00 | Bank of Springfield |
| MICHAEL PERKINS | 20467 | 1014 Locust | Quincy | All Other Miscellaneous Food Manufacturing | 1 | 2021-05-12 00:00:00 | Prestamos CDFI, LLC |
| JAKIYAH SCOTT | 20416 | 217 Chestnut St | Quincy | All Other Personal Services | 1 | 2021-04-28 00:00:00 | Benworth Capital |
| SUSAN WILSON | 20415 | 3716 Highway 96 S | Quincy | Beauty Salons | 1 | 2021-04-09 00:00:00 | Capital Plus Financial, LLC |
| JAMES HUSH | 20375 | 437 Hickory Grv E | Quincy | Graphic Design Services | 1 | 2021-04-11 00:00:00 | Capital Plus Financial, LLC |
| KEITH GLASGOW | 20360 | 3412 Branchwood Dr | Quincy | Residential Remodelers | 3 | 2020-04-28 00:00:00 | First Bankers Trust Company, National Association |
| AQUATECH MARINE, INC. | 20320.1 | 247 Broadway | Quincy | Boat Dealers | 3 | 2020-04-15 00:00:00 | United Community Bank |
| QUINCY PUBLIC SCHOOLS FOUNDATION | 20264.88 | 3322 Maine | Quincy | Grantmaking Foundations | 3 | 2021-01-25 00:00:00 | HOMEBANK |
| ROBERT MIXER | 20231.67 | 1563 Highway 104 | Quincy | Corn Farming | 1 | 2021-01-25 00:00:00 | Liberty Bank |
| JOSHUA SCHENK THRIVENT | 20199 | 3837 E LAKE CTR STE 400B | Quincy | Investment Advice | 1 | 2020-04-14 00:00:00 | Thrivent FCU |
| BARNEYS TAVERN INC | 20184.18 | 2028 Sycamore St | Quincy | Drinking Places (Alcoholic Beverages) | 5 | 2021-01-20 00:00:00 | First Bankers Trust Company, National Association |
| DIAMOND CAB LLC | 20177 | 121 S 9th | Quincy | Taxi and Ridesharing Services | 6 | 2020-04-09 00:00:00 | State Street Bank and Trust Company |
| DIAMOND CAB LLC | 20177 | 121 S 9th St | Quincy | Taxi and Ridesharing Services | 6 | 2021-01-16 00:00:00 | State Street Bank and Trust Company |
| MAMDUH SIFRI | 20173.95 | 4933 Starboard Dr | Quincy | Engineering Services | 1 | 2021-03-31 00:00:00 | United Community Bank |
| DASHJUANIA ELMORE | 20171 | 2701 Harrison St | Quincy | Office of Physicians (except Mental Health Specialists) | 1 | 2021-03-20 00:00:00 | Cross River Bank |
| VERVE AESTHETICS INC. | 20166.25 | 707 N 24th | Quincy | Office of Physicians (except Mental Health Specialists) | 3 | 2021-01-17 00:00:00 | HOMEBANK |
| QUINCY PUBLIC SCHOOLS FOUNDATION | 20150 | 3322 Maine | Quincy | Elementary and Secondary Schools | 2 | 2020-04-27 00:00:00 | HOMEBANK |
| WHEELSON REPAIR | 20112.5 | 2702 Harrison | Quincy | Other Automotive Mechanical and Electrical Repair and Maintenance | 1 | 2020-05-04 00:00:00 | First Bankers Trust Company, National Association |
| WILEY'S FINANCIAL SERVICES LLC | 20075 | 1509 S 12th | Quincy | Securities Brokerage | 2 | 2020-04-29 00:00:00 | United Community Bank |
| NEAL CORNWELL | 20038 | 5229 S 30th St | Quincy | General Freight Trucking, Long-Distance, Truckload | 1 | 2021-04-30 00:00:00 | Central State Bank |
| Z WASH, LLC | 20020 | 1235 Broadway | Quincy | Coin-Operated Laundries and Drycleaners | 8 | 2020-04-08 00:00:00 | State Street Bank and Trust Company |
| THE MAINE COURSE, LLC | 20000 | 626 Maine | Quincy | Full-Service Restaurants | 11 | 2020-04-06 00:00:00 | Town and Country Bank |
| DONITTA BETTS | 20000 | 401 Elm St Apt 2 | Quincy | Offices of All Other Miscellaneous Health Practitioners | 1 | 2021-05-14 00:00:00 | Prestamos CDFI, LLC |
| JOSEPH A JOHNSON & CHRISTA L JOHNSON | 20000 | 2831 Broadway | Quincy | Jewelry Stores | 3 | 2020-04-27 00:00:00 | Town and Country Bank Midwest |
| DAREN MAST CONCRETE CONSTRUCTION INC. | 20000 | 424 Holly Dr | Quincy | Poured Concrete Foundation and Structure Contractors | 2 | 2021-01-20 00:00:00 | First Bankers Trust Company, National Association |
| COURT APPOINTED SPECIAL ADVOCATES OF ADAMS COUNTY | 20000 | 1420 Harrison St | Quincy | Child and Youth Services | 12 | 2021-04-28 00:00:00 | United Community Bank |
| GOODWIN TOUR & VACATION CENTER INC. | 20000 | 819 Ohio St | Quincy | Charter Bus Industry | 1 | 2020-04-06 00:00:00 | Commerce Bank |
| GOODWIN TOUR AND VACATION CENTER INC. | 20000 | 819 Ohio St | Quincy | Convention and Visitors Bureau | 1 | 2021-04-03 00:00:00 | Commerce Bank |
| JOSEPH JOHNSON | 19937 | 2831 Broadway | Quincy | Jewelry Stores | 5 | 2021-01-23 00:00:00 | Town and Country Bank Midwest |
| STARR WHITE INC | 19902.5 | 1409 Broadway | Quincy | Other Gambling Industries | 5 | 2021-01-20 00:00:00 | First Bankers Trust Company, National Association |
| STARR WHITE INC. | 19902.5 | 1409 Broadway | Quincy | Other Gambling Industries | 5 | 2020-04-27 00:00:00 | First Bankers Trust Company, National Association |
| SCOTT W. MEYER | 19877.27 | 1715 SPRINGMEIER DR | Quincy | Corn Farming | 1 | 2020-04-28 00:00:00 | The Hill-Dodge Banking Company |
| SCOTT MEYER | 19877 | 1715 Springmeier Dr | Quincy | Oilseed and Grain Combination Farming | 1 | 2021-03-30 00:00:00 | The Hill-Dodge Banking Company |
| D'S OF QUINCY INC | 19800 | 401 College Ave | Quincy | Full-Service Restaurants | 6 | 2021-01-23 00:00:00 | Town and Country Bank Midwest |
| KIRK G GRIBLER D.C. INC | 19800 | 1806 CHESTNUT ST | Quincy | Offices of Chiropractors | 3 | 2020-04-10 00:00:00 | United Community Bank |
| DENNIS HILLS | 19770 | 2237 Locust | Quincy | Caterers | 1 | 2021-05-23 00:00:00 | BSD Capital, LLC dba Lendistry |
| MEREK INCORPORATED | 19666 | 126 N 8th Street | Quincy | Other Miscellaneous Nondurable Goods Merchant Wholesalers | 2 | 2020-04-07 00:00:00 | State Street Bank and Trust Company |
| INTER-CONNECT INDUSTRIAL EMPLOYMENT SERVICES, LLC | 19500 | 238 North 5TH ST | Quincy | Temporary Help Services | 19 | 2020-04-11 00:00:00 | First Mid Bank & Trust, National Association |
| GEM CITY MEMORIALS INC | 19400 | 2503 Locust | Quincy | All Other Personal Services | 4 | 2020-04-08 00:00:00 | United Community Bank |
| ERIC SMITH | 19312 | 836 Lucinda Ln | Quincy | Corn Farming | 1 | 2021-03-15 00:00:00 | Farmers National Bank of Griggsville |
| MARIE MILES, INC. | 19291.65 | 1626 York | Quincy | Marketing Consulting Services | 2 | 2020-04-27 00:00:00 | HOMEBANK |
| CYNTHIA WORT | 19287 | 4029 Holiday Dr | Quincy | General Freight Trucking, Local | 1 | 2021-05-01 00:00:00 | Harvest Small Business Finance, LLC |
| NEIS & CLEAN LLC | 19270 | 2137 Jersey Street | Quincy | Janitorial Services | 8 | 2020-04-07 00:00:00 | State Street Bank and Trust Company |
| QUINCY INSURANCE GROUP, INC. | 19255 | 1601 Broadway | Quincy | Insurance Agencies and Brokerages | 4 | 2020-04-14 00:00:00 | HOMEBANK |
| KEVIN HAMANN CONSTRUCTION, INC | 19234.37 | 2511 Turner Road | Quincy | Commercial and Institutional Building Construction | 3 | 2020-04-27 00:00:00 | HOMEBANK |
| JEFFREY WIEMELT | 19227 | 3601 E Lake Ctr | Quincy | Offices of Real Estate Agents and Brokers | 1 | 2021-03-10 00:00:00 | State Street Bank and Trust Company |
| SHARON KAY DEMPSEY | 19226 | 5801 N 42nd St | Quincy | Corn Farming | 1 | 2021-01-17 00:00:00 | Fortress Bank |
| SHARON DEMPSEY | 19226 | 5801 N 42nd St | Quincy | Corn Farming | 1 | 2021-03-24 00:00:00 | Fortress Bank |
| EBC MIDWEST POOL & SPA INC | 19200 | 2501 Broadway#3 | Quincy | All Other Miscellaneous Store Retailers (except Tobacco Stores) (Corporation) | 2 | 2020-05-07 00:00:00 | First Mid Bank & Trust, National Association |
| TANNING UNLIMITED INC. | 19165.8 | 3800 East LAKE CTR | Quincy | Other Personal Care Services | 5 | 2020-04-06 00:00:00 | HOMEBANK |
| TANNING UNLIMITED INC. | 19165.77 | 3215 Corona Rd | Quincy | Other Personal Care Services | 5 | 2021-01-22 00:00:00 | HOMEBANK |
| MAYS, WALDEN & ANASTAS, PC | 19150 | 363 Hampshire, Ste 101 | Quincy | Offices of Lawyers | 4 | 2020-05-08 00:00:00 | State Street Bank and Trust Company |
| INDUSTRIAL FINISHING SERVICES INC | 19125 | 807 South Front St. | Quincy | Metal Coating, Engraving (except Jewelry and Silverware), and Allied Services to Manufacturers | 3 | 2020-04-28 00:00:00 | First Bankers Trust Company, National Association |
| INDUSTRIAL FINISHING SERVICES INC | 19125 | 807 S Front St | Quincy | Metal Coating, Engraving (except Jewelry and Silverware), and Allied Services to Manufacturers | 3 | 2021-01-26 00:00:00 | First Bankers Trust Company, National Association |
| STEVE WITHERS | 19005.9 | 411 Withers Rd | Quincy | Corn Farming | 2 | 2021-04-15 00:00:00 | HOMEBANK |
| STEVE WITHERS | 19005.9 | 411 Withers Rd | Quincy | Corn Farming | 2 | 2021-01-25 00:00:00 | HOMEBANK |
| RICHARD E POLAK | 19002.5 | 1817 Wilmar Orch | Quincy | All Other Amusement and Recreation Industries | 7 | 2021-04-17 00:00:00 | United Community Bank |
| MADISON & DAVIS BICYCLE SHOP LLC | 18991 | 912 S 8th St | Quincy | Sporting Goods Stores | 3 | 2020-04-07 00:00:00 | State Street Bank and Trust Company |
| JOHN LONGLETT | 18935.85 | 2510 Parkwood Ct | Quincy | Soybean Farming | 1 | 2021-03-03 00:00:00 | North Adams State Bank |
| THE QUINCY MUSEUM INC | 18934.8 | 1601 Maine | Quincy | Museums | 8 | 2020-04-29 00:00:00 | United Community Bank |
| FORBES CLOTHIERS, INC | 18847 | 4622 Jayden Ct | Quincy | Men's Clothing Stores (Corporation) | 1 | 2020-04-14 00:00:00 | State Street Bank and Trust Company |
| FORBES CLOTHIERS INC | 18847 | 4622 Jayden Ct | Quincy | Other Clothing Stores (Corporation) | 1 | 2021-02-10 00:00:00 | State Street Bank and Trust Company |
| LUBBERT'S GARAGE INC. | 18806.25 | 1520 S 8TH ST | Quincy | General Automotive Repair | 2 | 2020-04-14 00:00:00 | North Adams State Bank |
| KASPARIE CONSTRUCTION COMPANY | 18805 | 4707 Hidden Cove Road | Quincy | Residential Remodelers | 2 | 2020-04-15 00:00:00 | First Bankers Trust Company, National Association |
| KASPARIE CONSTRUCTION COMPANY | 18805 | 1500 Maas Rd | Quincy | New Single-Family Housing Construction (except For-Sale Builders) | 2 | 2021-01-20 00:00:00 | First Bankers Trust Company, National Association |
| TERRY WATERS | 18770 | 5424 Kase Dr | Quincy | General Automotive Repair | 1 | 2021-03-13 00:00:00 | State Street Bank and Trust Company |
| KELLEY ARNOLD | 18650 | 326 Locust | Quincy | Electrical Contractors and Other Wiring Installation Contractors | 1 | 2021-04-19 00:00:00 | Benworth Capital |
| MICHELLE BARTLOW | 18642 | 731 N 24th | Quincy | Offices of Mental Health Practitioners (except Physicians) | 1 | 2021-03-10 00:00:00 | State Street Bank and Trust Company |
| PRIME TIME AUDIO, INC | 18600 | 4319 Broadway | Quincy | All Other Miscellaneous ManufacturingRadio and Television Broadcasting and Wireless Communications Equipment Manufacturing | 3 | 2020-04-06 00:00:00 | United Community Bank |
| MIDWEST LAWNCARE & LANDSCAPE, INC | 18600 | 5023 HIGHWAY 24 | Quincy | Landscaping Services | 3 | 2020-04-06 00:00:00 | First Mid Bank & Trust, National Association |
| TROY WILLER | 18599 | 4727 S 36th | Quincy | Soybean Farming | 1 | 2021-01-28 00:00:00 | State Street Bank and Trust Company |
| KW ENTERPRISES INC. | 18550.42 | 4531 Maine Ste D | Quincy | All Other Amusement and Recreation Industries | 2 | 2021-01-17 00:00:00 | HOMEBANK |
| VICKI LIERHEIMER LLC | 18522.5 | 208 S 10th Street | Quincy | Child Care Services | 29 | 2020-04-27 00:00:00 | HOMEBANK |
| KW ENTERPRISES | 18500 | 4531 Maine STE. D | Quincy | All Other Amusement and Recreation Industries | 3 | 2020-06-29 00:00:00 | United Community Bank |
| ACCURATE HOME AUDIO, INC | 18500 | 409 N 30th St | Quincy | Other Direct Selling Establishments (Self-Employed Individuals) | 3 | 2020-04-05 00:00:00 | Great Rivers Bank |
| DREYER CONSTRUCTION | 18487.5 | 2222 MAAS RD | Quincy | Site Preparation Contractors | 2 | 2020-04-30 00:00:00 | United Community Bank |
| FAITH JOURNEY CHURCH OF QUINCY | 18411.45 | 4115 N. 12th. | Quincy | Religious Organizations | 4 | 2020-04-07 00:00:00 | First Bankers Trust Company, National Association |
| HISTORIC QUINCY BUSINESS DISTRICT | 18390 | 128 N 5th St | Quincy | Business Associations | 2 | 2021-01-25 00:00:00 | State Street Bank and Trust Company |
| DARON WATSON | 18332 | 318 Maiden Ln | Quincy | Barber Shops | 1 | 2021-03-23 00:00:00 | Capital Plus Financial, LLC |
| INWATER, INC. | 18283.85 | 1843 Broadway | Quincy | Plumbing, Heating, and Air-Conditioning Contractors | 2 | 2020-04-07 00:00:00 | Liberty Bank |
| DEVINE TECHNOLOGIES INC | 18238.85 | 3419 Harmony Hl | Quincy | All other Professional, Scientific, and Technical Services | 3 | 2021-04-26 00:00:00 | Great Rivers Bank |
| THE FUZZY BUBBLER | 18143.79 | 111 Jail Aly | Quincy | Drinking Places (Alcoholic Beverages) | 4 | 2021-01-20 00:00:00 | HOMEBANK |
| DOUG'S AUTO ART, INC. | 18116.25 | 1090 E. 1453rd Lane | Quincy | Automotive Body, Paint, and Interior Repair and Maintenance | 2 | 2020-06-11 00:00:00 | First Bankers Trust Company, National Association |
| JERRY D SCHUCKMAN | 18100 | 1438 N. 24th | Quincy | Janitorial Services | 6 | 2020-04-15 00:00:00 | United Community Bank |
| LESLIE R. TRIMBLE | 17843.33 | 2400 W Schneidman Dr | Quincy | Offices of Chiropractors | 2 | 2021-05-12 00:00:00 | People's Bank of Seneca |
| ANDREW HUSTEAD | 17652.07 | 518 Spring Lake Dr | Quincy | Other Personal Care Services | 1 | 2021-04-07 00:00:00 | United State Bank |
| NATHANIEL PARKER | 17640 | 616 Hamilton Ave | Quincy | Oilseed and Grain Combination Farming | 1 | 2021-04-07 00:00:00 | Town and Country Bank Midwest |
| MILL CREEK SAND & GRAVEL INC | 17600 | 2604 LAKE DR South | Quincy | Other Crushed and Broken Stone Mining and Quarrying | 2 | 2020-05-08 00:00:00 | United Community Bank |
| KENT WATSON | 17466.65 | 1318 Kieferlund Ct | Quincy | Automotive Glass Replacement Shops | 1 | 2021-03-28 00:00:00 | HOMEBANK |
| HOPEWELL CLINICAL | 17465 | 1258 Broadway | Quincy | Speciailty (except Psychiatric and Substand Abuse) Hospitals | 4 | 2020-04-06 00:00:00 | HOMEBANK |
| LEGACY MIXERD MARTIAL ARTS | 17453.1 | 4935 Oak St | Quincy | Sports and Recreation Instruction | 4 | 2021-01-27 00:00:00 | HOMEBANK |
| LEGACY MIXED MARTIAL ARTS | 17453.1 | 4935 Oak St | Quincy | Sports and Recreation Instruction | 4 | 2021-04-10 00:00:00 | HOMEBANK |
| MARK TWAIN MEDIA INC | 17452 | 617 Broadway | Quincy | Book Publishers (Corporation) | 3 | 2020-04-08 00:00:00 | State Street Bank and Trust Company |
| LOWENBERG-MUSHOLT INSURANCE INC. | 17407 | 437 N 9th St | Quincy | Insurance Agencies and Brokerages | 4 | 2021-04-13 00:00:00 | State Street Bank and Trust Company |
| THOMAS DICKERSON | 17305.62 | 2311 Hampshire | Quincy | Securities Brokerage | 1 | 2021-04-06 00:00:00 | Liberty Bank |
| VICTOR A WELPER INSURANCE AGENCY, INC | 17300 | 1735 OAK ST | Quincy | Insurance Agencies and Brokerages | 2 | 2020-04-15 00:00:00 | Solera National Bank |
| JEFF STUPAVSKY | 17285 | 2330 Maine | Quincy | Roofing Contractors | 7 | 2020-04-14 00:00:00 | State Street Bank and Trust Company |
| BREVETTO GROUP | 17267.5 | 838 Maine | Quincy | Offices of Lawyers | 2 | 2020-04-27 00:00:00 | First Bankers Trust Company, National Association |
| KEVIN C MAAS BUILDER LLC | 17250 | 3005 Helen Ct | Quincy | Other Building Finishing Contractors | 2 | 2021-02-05 00:00:00 | First Bankers Trust Company, National Association |
| BRIDGETT ZANGER | 17121.25 | 1200 Broadway | Quincy | Offices of Real Estate Agents and Brokers | 1 | 2021-05-01 00:00:00 | First Bankers Trust Company, National Association |
| JOHN MURRY | 17120 | 701 S 12th | Quincy | Flooring Contractors | 1 | 2021-03-27 00:00:00 | State Street Bank and Trust Company |
| JENNIFER QUENON | 17082 | 1430 Jefferson | Quincy | Beauty Salons | 1 | 2021-04-02 00:00:00 | Capital Plus Financial, LLC |
| PAWS AT HOME, INC. | 17062 | 2208 North Wilamr Dr | Quincy | Veterinary Services | 2 | 2020-04-09 00:00:00 | State Street Bank and Trust Company |
| RAY'S AUTO REPAIR INC. | 17037.5 | 2001 COLLEGE AVE | Quincy | General Automotive Repair | 2 | 2020-04-10 00:00:00 | United Community Bank |
| QUINCY FOUNDRY & PATTERN CO INC | 17000 | 435 S. Front St. | Quincy | Iron Foundries | 4 | 2020-04-28 00:00:00 | Town and Country Bank Midwest |
| MAINE STREET WEALTH MANAGEMENT LLC | 17000 | 926 Broadway, STE 3 | Quincy | Administrative Management and General Management Consulting Services | 3 | 2020-04-27 00:00:00 | HOMEBANK |
| QUINCY FOUNDRY & PATTERN CO. INC. | 17000 | 435 S Front St | Quincy | Industrial Mold Manufacturing | 3 | 2021-02-05 00:00:00 | Town and Country Bank Midwest |
| LZMZ PROPERTIES INC | 16974.12 | 1638 State St | Quincy | Drinking Places (Alcoholic Beverages) | 9 | 2021-01-17 00:00:00 | HOMEBANK |
| D P OF QUINCY INC | 16892.7 | 1627 STATE ST | Quincy | New Single-Family Housing Construction (except For-Sale Builders) | 2 | 2020-04-10 00:00:00 | United Community Bank |
| CLYDE E. HORTON | 16804.37 | 225 South 10th Street | Quincy | Automotive Transmission Repair | 3 | 2020-04-15 00:00:00 | HOMEBANK |
| JOHN SCHUTTE | 16754.18 | 1007 N 18th St | Quincy | Drinking Places (Alcoholic Beverages) | 1 | 2021-04-14 00:00:00 | HOMEBANK |
| PAUL WORKMAN | 16754.18 | 1007 N 18th St | Quincy | Drinking Places (Alcoholic Beverages) | 1 | 2021-04-14 00:00:00 | HOMEBANK |
| SCHUECKING'S, INC. | 16732 | 106 5TH ST | Quincy | Men's Clothing Stores (Subchapter S Corporation) | 7 | 2020-04-07 00:00:00 | United Community Bank |
| LUKE NEALLY | 16710 | 2204 Jefferson | Quincy | All Other Telecommunications | 1 | 2021-04-26 00:00:00 | Town and Country Bank |
| JDCARP, LLC | 16665 | Po Box 3119 | Quincy | Computer Systems Design Services | 1 | 2020-04-14 00:00:00 | State Street Bank and Trust Company |
| MELISSA A SULLIVAN | 16600 | 1654 JERSEY ST | Quincy | Offices of Real Estate Agents and Brokers | 1 | 2020-04-28 00:00:00 | Bank of Springfield |
| KEVIN WOLF | 16590 | 4717 Herleman Rd | Quincy | Dairy Cattle and Milk Production | 1 | 2021-04-23 00:00:00 | State Street Bank and Trust Company |
| KEVIN WOLF | 16590 | 4717 Herleman Rd | Quincy | Dairy Cattle and Milk Production | 1 | 2021-01-28 00:00:00 | State Street Bank and Trust Company |
| MADSEN LAWN TREATMENT LLC | 16511 | 3611 Tiffany Lane | Quincy | Landscaping Services | 4 | 2020-04-08 00:00:00 | State Street Bank and Trust Company |
| THE LANDSCAPING GUYS | 16500 | 8600 Broadway | Quincy | Landscaping Services | 4 | 2020-04-08 00:00:00 | United Community Bank |
| CNR FOOD SERVICES INC | 16484 | 3320 Quincy Mall | Quincy | Full-Service Restaurants | 4 | 2021-01-23 00:00:00 | Cross River Bank |
| JAMIE PYATT | 16456 | 4628 WILLOW CREEK BEND | Quincy | All other Professional, Scientific, and Technical Services | 1 | 2020-06-26 00:00:00 | Kabbage, Inc. |
| HOLTSCHLAG FLORIST INC | 16400 | 1135 12th | Quincy | Pottery, Ceramics, and Plumbing Fixture Manufacturing | 3 | 2020-04-10 00:00:00 | United Community Bank |
| INSTALLS UNLIMITED OF QUINCY INC. | 16332.5 | 1336 N 1003rd Ln | Quincy | All Other Specialty Trade Contractors | 2 | 2021-04-08 00:00:00 | United Community Bank |
| INSTALLS UNLIMITED OF QUINCY, INC. | 16332.5 | 1336 N 1003RD LN | Quincy | All Other Specialty Trade Contractors | 2 | 2020-04-08 00:00:00 | United Community Bank |
| NATHAN VOSS | 16310 | 1435 Summers Lane | Quincy | Landscaping Services | 5 | 2020-04-27 00:00:00 | State Street Bank and Trust Company |
| CALEY CUSTOM CONSTRUCTION INC. | 16303 | 508 Madison St | Quincy | New Single-Family Housing Construction (except For-Sale Builders) | 5 | 2021-03-15 00:00:00 | United Community Bank |
| CALEY CUSTOM CONSTRUCTION, INC. | 16303 | 508 MADISON ST | Quincy | New Single-Family Housing Construction (except For-Sale Builders) | 3 | 2020-04-08 00:00:00 | United Community Bank |
| ERIC ERVIN | 16284.78 | 1932 State St | Quincy | Insurance Agencies and Brokerages | 1 | 2021-02-10 00:00:00 | Liberty Bank |
| CHUCKIE'S INC | 16282.22 | 1021 BONANSIGNA DRIVE | Quincy | Drinking Places (Alcoholic Beverages) | 5 | 2021-01-20 00:00:00 | HOMEBANK |
| ANDREW VENVERTLOH | 16268.52 | 8326 State St | Quincy | Soybean Farming | 1 | 2021-03-12 00:00:00 | First Bankers Trust Company, National Association |
| JEANNA SMITH | 16074.57 | 2115 N Sheridan Dr | Quincy | Child Care Services | 1 | 2021-03-10 00:00:00 | HOMEBANK |
| NICOLE G. PAXTON, D.C., S.C. | 16037.55 | 255 S. 36th. Suite 400 | Quincy | Offices of Chiropractors | 2 | 2020-04-06 00:00:00 | First Bankers Trust Company, National Association |
| RANDAL MEGINNES | 16019 | 637 RIM ROAD | Quincy | Pet Care (except Veterinary) Services | 3 | 2020-04-28 00:00:00 | Central State Bank |
| ALPHA DOG TRAINING CENTER | 16000 | 2630 Springlake Rd | Quincy | Pet Care (except Veterinary) Services | 4 | 2020-04-04 00:00:00 | Town and Country Bank Midwest |
| HALL NUTRITION, LLC | 16000 | 3712 Broadway | Quincy | Food (Health) Supplement Stores (Corporation) | 3 | 2020-04-06 00:00:00 | Town and Country Bank Midwest |
| JEFFREY GALLAHER | 15969.77 | 1020 S 18th St | Quincy | Other Activities Related to Real Estate | 1 | 2021-03-16 00:00:00 | United State Bank |
| DAVID EDWARDS | 15955 | 462 Highway 57 | Quincy | Soybean Farming | 1 | 2021-03-17 00:00:00 | State Street Bank and Trust Company |
| CLINTON KINARD | 15934.27 | 3407 Quincy Mall | Quincy | Limited-Service Restaurants | 1 | 2021-01-22 00:00:00 | HOMEBANK |
| TAX PROS & ACCOUNTING INC | 15900 | 1909 Jefferson | Quincy | Other Accounting Services | 4 | 2021-01-23 00:00:00 | United Community Bank |
| ALPHA DOG TRAINING CENTER LLC | 15900 | 2630 Spring Lake Rd | Quincy | Pet Care (except Veterinary) Services | 4 | 2021-01-17 00:00:00 | Town and Country Bank Midwest |
| WELLMAN FLORIST, INC | 15784.07 | 1040 Broadway | Quincy | Florists (Subchapter S Corporation) | 8 | 2020-04-15 00:00:00 | United Community Bank |
| ROBERT M BENNETT | 15750 | 311 Maine | Quincy | Furniture Stores | 4 | 2020-04-10 00:00:00 | United Community Bank |
| LUKE G TERSTRIEP, SR & PATRICIA J TERSTRIEP | 15728.32 | 6930 Horseshoe Valley Rd | Quincy | All Other Grain Farming | 2 | 2020-04-28 00:00:00 | HOMEBANK |
| NICHOLAS KELLY | 15724 | 1400 N 4th St | Quincy | Taxi and Ridesharing Services | 1 | 2021-05-21 00:00:00 | Capital Plus Financial, LLC |
| DOUGLAS R TENHOUSE | 15637.5 | 2031 S.24th | Quincy | Specialized Freight (except Used Goods) Trucking, Long-Distance | 1 | 2020-04-29 00:00:00 | North Adams State Bank |
| CONNER EMRICK | 15587 | 3008 College Ave | Quincy | Landscaping Services | 3 | 2021-02-11 00:00:00 | State Street Bank and Trust Company |
| CARRIE DEDE | 15565 | 1824 Diamond Dr | Quincy | Child Care Services | 1 | 2021-03-20 00:00:00 | State Street Bank and Trust Company |
| KENT MCCLAIN | 15408.75 | 5210 N 60th St | Quincy | Wood Kitchen Cabinet and Countertop Manufacturing | 1 | 2021-04-20 00:00:00 | United Community Bank |
| CSM OF QUINCY INC. | 15397.5 | 423 N 32nd St | Quincy | General Rental Centers | 4 | 2021-02-07 00:00:00 | Liberty Bank |
| CSM OF QUINCY, INC. | 15397.5 | 423 N 32ND ST | Quincy | General Rental Centers | 4 | 2020-04-13 00:00:00 | Liberty Bank |
| DOUGLAS S WIEWEL | 15364.17 | 510 Maine | Quincy | Plumbing, Heating, and Air-Conditioning Contractors | 1 | 2021-03-24 00:00:00 | United Community Bank |
| GET FLOORED BY JOHN ROST LLC | 15360 | 1248 Park Pl | Quincy | Tile and Terrazzo Contractors | 1 | 2021-01-31 00:00:00 | State Street Bank and Trust Company |
| QUINCY FENCE AND SUPPLY COMPANY | 15300 | 1136 E 1323RD LN | Quincy | All Other Specialty Trade Contractors | 3 | 2020-04-09 00:00:00 | United Community Bank |
| JOSEPH MAYS | 15300 | 4118 Abbey Rdg | Quincy | Offices of Real Estate Agents and Brokers | 1 | 2021-01-25 00:00:00 | Bank of Springfield |
| JOSEPH D. MAYS | 15300 | 4118 ABBEY RDG | Quincy | Offices of Real Estate Agents and Brokers | 1 | 2020-04-28 00:00:00 | Bank of Springfield |
| ROBERT BROWN | 15267.3 | 3205 Timberline Dr | Quincy | Beef Cattle Ranching and Farming | 1 | 2021-01-28 00:00:00 | First Bankers Trust Company, National Association |
| MICHAEL OBERT & JOHN OBERT | 15255 | 1104 E 1455TH PL | Quincy | Corn Farming | 4 | 2020-04-15 00:00:00 | Liberty Bank |
| OBERT CUSTOM FARMING | 15255 | 1104 E 1455th Pl | Quincy | Corn Farming | 4 | 2021-01-21 00:00:00 | Liberty Bank |
| MIDWEST INSURANCE SOLUTIONS INC. | 15250 | 929 Maine | Quincy | Insurance Agencies and Brokerages | 2 | 2021-04-14 00:00:00 | HOMEBANK |
| MIDWEST INSURANCE SOLUTIONS INC | 15250 | 929 Maine | Quincy | Insurance Agencies and Brokerages | 2 | 2020-04-08 00:00:00 | HOMEBANK |
| SUSTAINABLE CUSTOM SOLUTIONS INC | 15250 | 934 North 12threet | Quincy | All Other Traveler Accommodation | 2 | 2020-07-21 00:00:00 | Cross River Bank |
| ALAN'S TRUCKING | 15242.5 | 2540 Cedar St | Quincy | Specialized Freight (except Used Goods) Trucking, Long-Distance | 1 | 2020-05-15 00:00:00 | First Bankers Trust Company, National Association |
| DUSTIN MCFARLAND | 15208 | 4138 Coachlight Ct | Quincy | New Single-Family Housing Construction (except For-Sale Builders) | 1 | 2021-03-31 00:00:00 | Bank of Springfield |
| HIGH POINT ENTERPRISES | 15207 | 2432 Camelot Ct. | Quincy | All Other Business Support Services | 1 | 2020-04-07 00:00:00 | HOMEBANK |
| STEINKAMP HAULING, L.L.C. | 15202 | 1729 Locust | Quincy | Solid Waste Landfill | 2 | 2020-05-01 00:00:00 | Cross River Bank |
| YOLANDA SCHUTTLER | 15173.75 | 633 N 12th | Quincy | Drinking Places (Alcoholic Beverages) | 1 | 2021-04-15 00:00:00 | First Bankers Trust Company, National Association |
| DONALD TIPTON | 15164.37 | 3011 College Ave | Quincy | Janitorial Services | 1 | 2021-04-24 00:00:00 | First Bankers Trust Company, National Association |
| ROY HOLTON | 15127.29 | 4212 Country Meadows Ln | Quincy | Beef Cattle Ranching and Farming | 1 | 2021-03-16 00:00:00 | Bank of Kirksville |
| KECK PLUMBING INC | 15112.97 | 6737 Columbus Rd | Quincy | Plumbing, Heating, and Air-Conditioning Contractors | 3 | 2021-02-05 00:00:00 | First Bankers Trust Company, National Association |
| VANCI PERFORMING ARTS CENTER, INC. | 15092.2 | 731 OHIO ST | Quincy | Dance Companies | 9 | 2020-04-10 00:00:00 | United Community Bank |
| VANCIL PERFORMING ARTS CENTER INC. | 15092.2 | 710 Ohio St. | Quincy | Dance Companies | 8 | 2021-01-28 00:00:00 | United Community Bank |
| NATHANIEL PARKER | 15047.7 | 616 Hamilton Ave | Quincy | Corn Farming | 1 | 2021-01-25 00:00:00 | Compeer Financial, ACA |
| ROB'S GLASS, INC. | 15020 | 1260 Broadway | Quincy | Automotive Glass Replacement Shops | 1 | 2020-04-15 00:00:00 | First Bankers Trust Company, National Association |
| RAF FOODS INC | 15000 | 938 Maine | Quincy | not available | 11 | 2020-04-05 00:00:00 | First Mid Bank & Trust, National Association |
| DISCOUNT DETAILS LLC | 14845 | 1308 Spring St | Quincy | Carwashes | 1 | 2021-04-05 00:00:00 | Capital Plus Financial, LLC |
| KELVIN TRIPLETT | 14824.52 | 1119 Nottingham Dr | Quincy | Beef Cattle Ranching and Farming | 1 | 2021-02-03 00:00:00 | First Bankers Trust Company, National Association |
| KELVIN TRIPLETT | 14824.52 | 1119 Nottingham Dr | Quincy | Beef Cattle Ranching and Farming | 1 | 2021-03-26 00:00:00 | First Bankers Trust Company, National Association |
| R & C OF QUINCY INC. | 14801.74 | 2105 Van Buren St | Quincy | Drinking Places (Alcoholic Beverages) | 2 | 2021-01-22 00:00:00 | First Mid Bank & Trust, National Association |
| TRICIA DEJAYNES | 14732.53 | 500 Hampshire | Quincy | Caterers | 1 | 2020-04-29 00:00:00 | Celtic Bank Corporation |
| BARNEY'S TAVERN INC. | 14702.5 | 2028 Sycamore | Quincy | Lessors of Other Real Estate Property | 5 | 2020-04-15 00:00:00 | First Bankers Trust Company, National Association |
| YOUNG RUG WORKS INC. | 14669.65 | 2925 Selkirk Ln | Quincy | Carpet and Upholstery Cleaning Services | 3 | 2021-01-17 00:00:00 | HOMEBANK |
| DUANE SHRADER | 14660 | 6814 Horseshoe Ct N | Quincy | General Automotive Repair | 1 | 2021-03-24 00:00:00 | State Street Bank and Trust Company |
| GEORGE LEPPER | 14656.87 | 3928 Ghost Hollow Rd | Quincy | Corn Farming | 1 | 2021-02-20 00:00:00 | First Bankers Trust Company, National Association |
| CATHEDRAL OF WORSHIP | 14635 | 215 N 25th St | Quincy | Religious Organizations | 4 | 2021-01-30 00:00:00 | State Street Bank and Trust Company |
| CATHEDRAL OF WORSHIP | 14635 | 215 N 25th | Quincy | Religious Organizations | 7 | 2020-04-15 00:00:00 | State Street Bank and Trust Company |
| VERVE AESTHETICS, INC. | 14605 | 707 N 24th | Quincy | Office of Physicians (except Mental Health Specialists) | 3 | 2020-04-06 00:00:00 | HOMEBANK |
| JEFF SCHUTTE BUILDER | 14583.35 | 4028 Klingele Lane | Quincy | Residential Remodelers | 3 | 2020-04-27 00:00:00 | First Bankers Trust Company, National Association |
| DINNER IS IN THE BAG, INC. | 14527.5 | 4220 DEVONSHIRE CT | Quincy | All Other Personal Services | 4 | 2020-04-28 00:00:00 | United Community Bank |
| FRANK WINKING | 14492 | 416 S 4th | Quincy | Supermarkets and Other Grocery Retailers (except Convenience Retailers) | 3 | 2020-04-15 00:00:00 | State Street Bank and Trust Company |
| ANDREW MANN | 14407 | 1329 N 1153rd Ln | Quincy | All Other Personal Services | 1 | 2021-03-17 00:00:00 | State Street Bank and Trust Company |
| TAQUERIA ARANDAS AUTHENTIC MEXICAN | 14400 | 1828 Broadway, Suite C | Quincy | Full-Service Restaurants | 4 | 2020-06-18 00:00:00 | United Community Bank |
| ELITE MOBILE REPAIR | 14384.37 | 1318 Kieferlund | Quincy | Consumer Electronics Repair and Maintenance | 1 | 2020-04-27 00:00:00 | HOMEBANK |
| COMFORT & SAFETY SERVICES INC. | 14320 | 6611 White Oak Road | Quincy | Plumbing, Heating, and Air-Conditioning Contractors | 2 | 2021-02-26 00:00:00 | First Bankers Trust Company, National Association |
| EARL HUBER | 14265 | 8602 White Oak Rd | Quincy | Soybean Farming | 1 | 2021-03-10 00:00:00 | State Street Bank and Trust Company |
| CREATED FOR MOTION WELLNESS CENTER | 14263.62 | 105 N 36th 101 | Quincy | Offices of Chiropractors | 3 | 2021-01-21 00:00:00 | HOMEBANK |
| DOZIER INSURANCE AGENCY, INC. | 14250 | 820 State St Suite #12 | Quincy | Insurance Agencies and Brokerages | 3 | 2020-04-08 00:00:00 | First Bankers Trust Company, National Association |
| SKYLAR SHOOP | 14250 | 1631 Vermont | Quincy | Other Scientific and Technical Consulting Services | 1 | 2020-05-15 00:00:00 | Kabbage, Inc. |
| JOHN MURRY | 14212 | 701 South 12th | Quincy | Flooring Contractors | 1 | 2020-04-14 00:00:00 | State Street Bank and Trust Company |
| JANSSEN BUILDERS INC | 14207 | 5530 Lentz Rd | Quincy | New Housing For-Sale Builders | 2 | 2021-04-10 00:00:00 | State Street Bank and Trust Company |
| A-WARE ENTERPRISES, INC | 14200 | 2542 Vermont | Quincy | General Freight Trucking, Local | 3 | 2020-04-28 00:00:00 | Town and Country Bank Midwest |
| WILLIAM CORNWELL | 14159 | 2812 Lincoln Hill Ct NW | Quincy | Landscaping Services | 1 | 2021-04-30 00:00:00 | Central State Bank |
| HOLTSCHLAG FLORIST | 14111.13 | 1135 S 12th | Quincy | Florists | 3 | 2021-02-13 00:00:00 | United Community Bank |
| MICHAEL STROTHER | 14068.95 | 3620 Kochs Ln Unit B | Quincy | General Automotive Repair | 1 | 2021-04-30 00:00:00 | HOMEBANK |
| D'S OF QUINCY, INC | 14000 | 401 College Ave | Quincy | Full-Service Restaurants | 6 | 2020-04-06 00:00:00 | Town and Country Bank Midwest |
| COLOR SMASH STUDIO LLC | 14000 | 601 S 22nd St | Quincy | Beauty Salons | 2 | 2021-02-20 00:00:00 | Town and Country Bank |
| ACTIVE EDGE CHIROPRACTIC AND REHAB | 14000 | 1024 Maine | Quincy | Offices of Chiropractors | 3 | 2020-04-09 00:00:00 | Town and Country Bank |
| COLOR SMASH STUDIO, LLC | 14000 | 601 S 22ND ST | Quincy | Beauty Salons | 2 | 2020-04-09 00:00:00 | Town and Country Bank |
| HOFMEISTER FARMS | 13998 | 4133 Klingle Lane | Quincy | All Other Grain Farming | 1 | 2020-04-15 00:00:00 | First Bankers Trust Company, National Association |
| HOFMEISTER BROTHERS | 13997.5 | 4133 Klingele Ln | Quincy | Soybean Farming | 1 | 2021-03-30 00:00:00 | First Bankers Trust Company, National Association |
| JESSICA TOMLINSON | 13967 | 1303 Kingsley Ct | Quincy | Beauty Salons | 1 | 2020-04-10 00:00:00 | State Street Bank and Trust Company |
| JESSICA TOMLINSON | 13967 | 1303 Kingsley Ct | Quincy | Beauty Salons | 1 | 2021-01-30 00:00:00 | State Street Bank and Trust Company |
| QUINCY RUSTPROOFING LLC | 13848.32 | 833 Jersey St | Quincy | All Other Automotive Repair and Maintenance | 1 | 2021-01-20 00:00:00 | First Bankers Trust Company, National Association |
| QUINCY RUSTPROOFING, LLC | 13848.32 | 833 Jersey St. | Quincy | All Other Automotive Repair and Maintenance | 1 | 2020-04-27 00:00:00 | First Bankers Trust Company, National Association |
| H AND M C-STORE, INC | 13827 | 1705 Harrison St | Quincy | Gasoline Stations with Convenience Stores (Subchapter S Corporation) | 5 | 2020-04-06 00:00:00 | Great Rivers Bank |
| T.P.P.S. CORPORATION | 13822.5 | 120 South 7th St | Quincy | Office Supplies and Stationery Stores (Corporation) | 3 | 2020-04-06 00:00:00 | First Bankers Trust Company, National Association |
| KARAN COOK | 13820 | 307 N 36th 204 | Quincy | Other Personal Care Services | 1 | 2021-04-03 00:00:00 | State Street Bank and Trust Company |
| C. LYNN ENTERPRISES, LLC | 13815.57 | 3710 Broadway | Quincy | Couriers and Express Delivery Services | 5 | 2020-04-27 00:00:00 | HOMEBANK |
| HATCH HOLLOW ENTERPRISES, INC. | 13812.5 | 2903 JOYCE RD | Quincy | Specialized Freight (except Used Goods) Trucking, Long-Distance | 1 | 2020-05-21 00:00:00 | Farmers State Bank |
| STEFANIE THOMPSON | 13780 | 2417 Wintergreen Dr | Quincy | Child Care Services | 1 | 2021-03-20 00:00:00 | Town and Country Bank |
| CRAWFORD BENEFIT CONSULTING INC. | 13768.95 | 3710 Broadway 104 | Quincy | Human Resources Consulting Services | 1 | 2020-04-27 00:00:00 | First Bankers Trust Company, National Association |
| PURPLE CROWN CORPORATION | 13755.4 | 1334 Maas Rd | Quincy | Convenience Stores (Corporation) | 87 | 2021-02-07 00:00:00 | HOMEBANK |
| LINDA SIMONS | 13750 | 117 N 6th | Quincy | All Other Health and Personal Care Stores | 3 | 2020-04-08 00:00:00 | State Street Bank and Trust Company |
| THEODORE J. WEMHOENER | 13712 | 6600 COLUMBUS RD | Quincy | Drinking Places (Alcoholic Beverages) | 8 | 2020-05-18 00:00:00 | United Community Bank |
| MERKER SALES AND REPAIR LLC | 13700 | 6014 Ellington Rd | Quincy | Other Services to Buildings and Dwellings | 1 | 2020-04-14 00:00:00 | Town and Country Bank Midwest |
| MERKER SALES AND REPAIR LLC | 13700 | 6014 Ellington Rd | Quincy | Other Services to Buildings and Dwellings | 1 | 2021-01-16 00:00:00 | Town and Country Bank Midwest |
| MANE THERAPIE SALON & SPA LLC | 13700 | 838 Hampshire | Quincy | Beauty Salons | 1 | 2020-04-06 00:00:00 | Town and Country Bank Midwest |
| WAYNE ELSTON | 13635.83 | 2123 Sunnybrook Dr W | Quincy | Residential Remodelers | 1 | 2021-03-25 00:00:00 | First Bankers Trust Company, National Association |
| BRADLEY WIEWEL | 13617 | 6526 Broadway Apt 26 | Quincy | Full-Service Restaurants | 1 | 2021-01-29 00:00:00 | State Street Bank and Trust Company |
| JACOB GAMBLE | 13612.5 | 8902 State St | Quincy | Electrical Apparatus and Equipment, Wiring Supplies, and Related Equipment Merchant Wholesalers | 1 | 2021-03-15 00:00:00 | First Bankers Trust Company, National Association |
| Q TOWN FITNESS, LLC | 13610.85 | 223 Hampshire | Quincy | Fitness and Recreational Sports Centers | 2 | 2020-04-06 00:00:00 | United Community Bank |
| FAITH PRESBYTERIAN CHURCH A IL RELIGIOUS CORP | 13555.98 | 1027 S 24th | Quincy | Religious Organizations | 5 | 2021-01-21 00:00:00 | United Community Bank |
| FRANKENHOFF CONSULTING INC. | 13540 | 2218 Vermont | Quincy | Engineering Services | 1 | 2021-05-18 00:00:00 | Town and Country Bank |
| TATMAN PROPERTIES, INC. | 13540 | 1508 South 46th | Quincy | Residential Property Managers | 1 | 2020-04-09 00:00:00 | State Street Bank and Trust Company |
| MICHAEL LANSING | 13512 | 5709 Skyline Dr | Quincy | Building Inspection Services | 1 | 2021-04-15 00:00:00 | State Street Bank and Trust Company |
| GLOBAL GATEWAYS TRAVEL LLC | 13500 | 2535 Elm Street | Quincy | Travel Agencies | 1 | 2020-04-06 00:00:00 | HOMEBANK |
| CANN PRODUCTIONS, INC | 13500 | 2826 PENNY LN | Quincy | Motion Picture and Video Production | 5 | 2020-04-06 00:00:00 | HOMEBANK |
| ST. JOHNS ANGLICAN CHURCH | 13497.2 | 3728 Payson Rd | Quincy | Religious Organizations | 5 | 2020-04-08 00:00:00 | HOMEBANK |
| ST. JOHN'S ANGLICAN CHURCH | 13497.2 | 3728 Payson Rd | Quincy | Religious Organizations | 5 | 2021-01-17 00:00:00 | HOMEBANK |
| M. HARDY, INC. | 13433.32 | 1710 N. 12threet | Quincy | Other Automotive Mechanical and Electrical Repair and Maintenance (Subchapter S Corporation) | 2 | 2020-04-13 00:00:00 | HOMEBANK |
| LELAND EBERLE | 13432.29 | 1338 N 11th St | Quincy | Painting and Wall Covering Contractors | 1 | 2021-03-30 00:00:00 | First Bankers Trust Company, National Association |
| DANIEL R. ARNSMAN | 13405.2 | 1919 E. 850th Place | Quincy | Direct Life Insurance Carriers | 1 | 2020-07-13 00:00:00 | First Bankers Trust Company, National Association |
| KECK PLUMBING, INC | 13381.95 | 6737 Columbus Road | Quincy | Plumbing, Heating, and Air-Conditioning Contractors | 2 | 2020-04-06 00:00:00 | First Bankers Trust Company, National Association |
| TAX PROS & ACCOUNTING INC | 13300 | 1909 Jefferson | Quincy | Other Accounting Services | 2 | 2020-04-07 00:00:00 | United Community Bank |
| XCEL PERFORMANCE LLC | 13299.1 | 804 State St | Quincy | Fitness and Recreational Sports Centers | 3 | 2021-01-26 00:00:00 | HOMEBANK |
| XCEL PERFORMANCE, LLC | 13299 | 804 State Street, 2LL | Quincy | Fitness and Recreational Sports Centers | 2 | 2020-04-07 00:00:00 | State Street Bank and Trust Company |
| FREDERICK W WITTE | 13293.51 | 331 S 36th | Quincy | Insurance Agencies and Brokerages | 1 | 2020-04-15 00:00:00 | United Community Bank |
| GREEK TO ME INC. | 13255.93 | 1227 Nth 24th | Quincy | Full-Service Restaurants | 2 | 2021-01-29 00:00:00 | First Mid Bank & Trust, National Association |
| JACOB HUNTER | 13235.43 | 1729 Kochs Ln | Quincy | Specialized Freight (except Used Goods) Trucking, Local | 1 | 2021-03-25 00:00:00 | United Community Bank |
| JOHN GRIFFARD | 13147.92 | 1022 Kochs Ln | Quincy | Other Miscellaneous Durable Goods Merchant Wholesalers | 1 | 2021-01-20 00:00:00 | First Mid Bank & Trust, National Association |
| CABINET DESIGN AND DECOR INC | 13130.28 | 3624 Harbor Lndg | Quincy | All Other Specialty Trade Contractors | 2 | 2021-03-31 00:00:00 | United Community Bank |
| WILLIAM PFEIFFER | 13110 | 526 N 22nd St | Quincy | Advertising Agencies | 1 | 2021-03-18 00:00:00 | Town and Country Bank |
| STUDIO 4 WELL, BODY & MIND LLC | 13000 | 307 N 36th 113 | Quincy | Fitness and Recreational Sports Centers | 1 | 2020-04-10 00:00:00 | State Street Bank and Trust Company |
| SAKBURG INC | 13000 | 762 N. 1950th Place | Quincy | General Automotive Repair | 1 | 2020-04-27 00:00:00 | HOMEBANK |
| FUZZY BUBBLER LLC | 12959.85 | 111 Jail Ally | Quincy | Drinking Places (Alcoholic Beverages) | 5 | 2020-04-28 00:00:00 | HOMEBANK |
| QDL, LLC | 12957.29 | 4561 Maine | Quincy | Offices of All Other Miscellaneous Health Practitioners | 2 | 2020-06-01 00:00:00 | Great Rivers Bank |
| MIXER INSULATION INC. | 12805.6 | 1563 Highway 104 | Quincy | Residential Remodelers | 3 | 2021-02-12 00:00:00 | First Mid Bank & Trust, National Association |
| SIGN PRO OF QUINCY INC | 12775 | 3634 N MARX DRIVE | Quincy | All other Professional, Scientific, and Technical Services | 2 | 2021-01-20 00:00:00 | HOMEBANK |
| SIGN PRO OF QUINCY, INC. | 12775 | 408 North 24th | Quincy | Sign Manufacturing | 2 | 2020-04-06 00:00:00 | HOMEBANK |
| K. BOCKHOLD CONSTRUCTION LLC | 12750 | 518 S Franklin St | Quincy | Finish Carpentry Contractors | 1 | 2021-03-26 00:00:00 | Liberty Bank |
| ANGELOH'S CLEANING SERVICE INC. | 12744 | 1536 1/2 Street | Quincy | Janitorial Services | 1 | 2021-04-29 00:00:00 | Farmers and Merchants State Bank of Bushnell |
| KARHOFF CONSTRUCTION INC | 12700 | 2627 Cedar St | Quincy | Residential Remodelers | 2 | 2021-01-17 00:00:00 | Town and Country Bank Midwest |
| KARHOFF CONSTRUCTION INC | 12700 | 2627 Cedar St | Quincy | Commercial and Institutional Building Construction | 2 | 2020-04-09 00:00:00 | Town and Country Bank Midwest |
| COURTESY TOWING RECOVERY | 12675 | 9536 Broadway | Quincy | Motor Vehicle Towing | 4 | 2020-04-28 00:00:00 | First Bankers Trust Company, National Association |
| JULIE SMITH | 12675 | 929 N 6th | Quincy | Child Care Services | 1 | 2021-04-16 00:00:00 | Harvest Small Business Finance, LLC |
| JULIE SMITH | 12675 | 929 N 6th | Quincy | Child Care Services | 1 | 2021-04-04 00:00:00 | Harvest Small Business Finance, LLC |
| QDANCE INC. | 12657 | 640 S 5th St | Quincy | Fine Arts Schools | 8 | 2021-01-26 00:00:00 | Bank of Springfield |
| JEFFREY DELONJAY II | 12643.95 | 2231 Laaker Rd | Quincy | All Other Specialty Trade Contractors | 1 | 2021-03-12 00:00:00 | HOMEBANK |
| CABINET DESIGN AND DCOR INC | 12600 | 3624 HARBOR LNDG | Quincy | Other Building Finishing Contractors | 2 | 2020-04-08 00:00:00 | United Community Bank |
| MIXER INSULATION, INC | 12600 | 1563 HIGHWAY 104 | Quincy | Residential Remodelers | 5 | 2020-04-07 00:00:00 | First Mid Bank & Trust, National Association |
| RIVERCITY MALL OF KEOKUK IA LLC | 12580 | 133 N 33RD ST STE 300 | Quincy | Lessors of Nonresidential Buildings (except Miniwarehouses) | 4 | 2020-04-15 00:00:00 | Prairie State Bank and Trust |
| JAYSON LOHMEYER | 12549.16 | 1520 Cherry St | Quincy | Other Building Finishing Contractors | 1 | 2021-04-23 00:00:00 | HOMEBANK |
| DAVIS & FRESE, INC. | 12500 | 2310 Broadway | Quincy | Offices of Real Estate Agents and Brokers | 1 | 2020-04-29 00:00:00 | United Community Bank |
| COULTER ASPHALT SERVICES, INC | 12500 | 417 W. Fairway Dr | Quincy | Asphalt Paving Mixture and Block Manufacturing | 4 | 2020-04-08 00:00:00 | Town and Country Bank Midwest |
| ELITE ARTISAN CONSTRUCTION INC | 12500 | 1802 Klauser Dr | Quincy | All Other Specialty Trade Contractors | 2 | 2021-04-21 00:00:00 | Bank of Springfield |
| VOYEN INC | 12500 | 3724 Broadway | Quincy | Computer and Computer Peripheral Equipment and Software Merechant Wholesalers | 2 | 2021-01-31 00:00:00 | The Bank of Missouri |
| CORYCO, INC. | 12475 | 1409 Broadway | Quincy | Insurance Agencies and Brokerages | 2 | 2020-04-07 00:00:00 | First Bankers Trust Company, National Association |
| SHERIDAN SWIM TEAM, INC | 12400 | 3915 S 24th | Quincy | Sports and Recreation Instruction | 8 | 2020-04-14 00:00:00 | Town and Country Bank Midwest |
| SHERIDAN SWIM TEAM INC. | 12400 | 3915 S 24th | Quincy | Sports and Recreation Instruction | 2 | 2021-03-04 00:00:00 | Town and Country Bank Midwest |
| DONNA RUPERT | 12381.68 | 1725 Spruce St | Quincy | Child Care Services | 2 | 2021-03-26 00:00:00 | United Community Bank |
| AGINTELLEX INC. | 12352 | 1641 Highway 104 | Quincy | Oilseed and Grain Combination Farming | 2 | 2021-01-21 00:00:00 | CNB Bank and Trust, National Association |
| AGINTELLEX, INC. | 12352 | 1641 HIGHWAY 104 | Quincy | Corn Farming | 2 | 2020-04-27 00:00:00 | CNB Bank and Trust, National Association |
| RAY WILLIAMS | 12335 | 611 Elm St | Quincy | Janitorial Services | 1 | 2021-04-13 00:00:00 | State Street Bank and Trust Company |
| TIMS MACHINE SHOP | 12300 | 4808 N 24th | Quincy | Machine Shops | 3 | 2020-04-15 00:00:00 | Town and Country Bank Midwest |
| JAMIE FRANKLIN | 12250 | 1530 Zellerman Ave | Quincy | All Other Traveler Accommodation | 1 | 2021-01-23 00:00:00 | Cross River Bank |
| CHARLES ZANGER | 12213 | 1200 Broadway | Quincy | Locksmiths | 1 | 2021-04-22 00:00:00 | A10Capital, LLC |
| A-1 WOODWORKS | 12182.5 | 7008 N 60th St | Quincy | Oilseed and Grain Combination Farming | 2 | 2021-03-01 00:00:00 | Compeer Financial, ACA |
| JILL KENADY | 12182.06 | 4817 Broadway Suite C. | Quincy | Women's Clothing Stores | 6 | 2020-04-05 00:00:00 | United Community Bank |
| VINCENT NIEKAMP, ERIN NIEKAMP & ALAN NIEKAMP | 12182 | 7008 N 60th St | Quincy | Oilseed and Grain Combination Farming | 2 | 2020-06-02 00:00:00 | Compeer Financial, ACA |
| WHITE HORSE TAVERN, INC. | 12172 | 1639 Locust | Quincy | Drinking Places (Alcoholic Beverages) | 3 | 2020-04-30 00:00:00 | Cross River Bank |
| SCOTT RIGG | 12125 | 5416 Dale Drive | Quincy | All Other Miscellaneous Wood Product Manufacturing | 10 | 2021-01-20 00:00:00 | First Bankers Trust Company, National Association |
| LZMZ PROPERTIES INC | 12124.37 | 1638 STATE ST | Quincy | Full-Service Restaurants | 4 | 2020-04-06 00:00:00 | HOMEBANK |
| QMP PROPERTIES INC. | 12082 | 5300 Broadway | Quincy | All Other Personal Services | 2 | 2021-03-31 00:00:00 | State Street Bank and Trust Company |
| ANGELA SANTE | 12050 | 1500 State Street | Quincy | Beauty Salons | 1 | 2020-04-11 00:00:00 | State Street Bank and Trust Company |
| ANGELA SANTE | 12050 | 1500 State St | Quincy | Beauty Salons | 1 | 2021-01-22 00:00:00 | State Street Bank and Trust Company |
| HEARTLAND ARTIFACTS AUCTIONS INC | 12000 | 520 S 21st st | Quincy | All Other Support Services | 4 | 2020-04-14 00:00:00 | Town and Country Bank Midwest |
| BROADWAY NUTRITION LLC | 12000 | 5309 OAK ST | Quincy | All Other Health and Personal Care Stores | 6 | 2020-04-14 00:00:00 | United Community Bank |
| CONNER EMRICK | 11976 | 3008 College Ave | Quincy | Landscaping Services | 3 | 2020-04-14 00:00:00 | State Street Bank and Trust Company |
| FOR HOME & HER LLC | 11900 | 644 Maine | Quincy | Lessors of Residential Buildings and Dwellings | 5 | 2020-04-14 00:00:00 | Bank of Springfield |
| CYNTHIA WHITE | 11869 | 3100 State St Apt B23 | Quincy | Full-Service Restaurants | 1 | 2021-05-29 00:00:00 | BSD Capital, LLC dba Lendistry |
| VECTOR CONSULTING GROUP LLC | 11842 | 603 Gardendale Dr | Quincy | Administrative Management and General Management Consulting Services | 1 | 2021-02-05 00:00:00 | Lake City Bank |
| CREATED FOR MOTION WELLNESS CENTER | 11815 | 105 N 36th, Ste 101 | Quincy | Office of Physicians (except Mental Health Specialists) | 3 | 2020-04-07 00:00:00 | HOMEBANK |
| ROBERT BAKER | 11700 | 6721 N 24th | Quincy | Soybean Farming | 1 | 2020-04-29 00:00:00 | United Community Bank |
| WORK HORSE VINTAGE WOOD LLC | 11698 | 5416 Dale Drive | Quincy | All Other Miscellaneous Wood Product Manufacturing | 1 | 2020-04-27 00:00:00 | First Bankers Trust Company, National Association |
| RONALD W DISSELHORST | 11697 | 6807 ELLINGTON RD | Quincy | Corn Farming | 1 | 2020-05-06 00:00:00 | United Community Bank |
| PRECISION REMODELING AND CONSTRUCTION | 11677 | 2126 Jefferson. | Quincy | Residential Remodelers | 2 | 2020-04-15 00:00:00 | First Bankers Trust Company, National Association |
| JEFFREY WIEMELT | 11614 | 3601 East Lake Centre Drive | Quincy | Offices of Real Estate Agents and Brokers | 1 | 2020-06-24 00:00:00 | State Street Bank and Trust Company |
| ANGELA FLACHS | 11611 | 2600 Broadway # 2 | Quincy | Beauty Salons | 6 | 2021-02-06 00:00:00 | Customers Bank |
| KENNETH HULTZ | 11488.75 | 325 Vermont | Quincy | General Automotive Repair | 1 | 2020-04-08 00:00:00 | United Community Bank |
| ROSE TILE & MARBLE INC. | 11462.5 | 3920 Ellington Rd. | Quincy | Tile and Terrazzo Contractors | 2 | 2020-04-27 00:00:00 | First Bankers Trust Company, National Association |
| ROSE TILE & MARBLE INC. | 11462.5 | 3920 Ellington Rd | Quincy | Tile and Terrazzo Contractors | 2 | 2021-02-19 00:00:00 | First Bankers Trust Company, National Association |
| AMANDA GOODWIN | 11459 | 1720 Cherry Lane | Quincy | Child Care Services | 1 | 2020-04-27 00:00:00 | First Bankers Trust Company, National Association |
| DONNELL WELDON | 11457 | 324 College Ave | Quincy | Beauty Salons | 1 | 2021-04-10 00:00:00 | Capital Plus Financial, LLC |
| DAVID HOSKINS | 11423.75 | 3318 Timberline Dr | Quincy | Corn Farming | 1 | 2021-03-04 00:00:00 | Liberty Bank |
| BONITA GOEHL | 11415 | 3266 Quincy Mall | Quincy | Cosmetics, Beauty Supplies, and Perfume Stores | 3 | 2021-04-02 00:00:00 | United Community Bank |
| DEAN INCOME TAX SERVICE INC. | 11405 | 1624 CHESTNUT ST | Quincy | Other Accounting Services | 2 | 2020-04-29 00:00:00 | United Community Bank |
| QDANCE | 11400 | 640 5TH ST | Quincy | Fine Arts Schools | 2 | 2020-04-12 00:00:00 | Bank of Springfield |
| BARNEY'S GROUP LLC | 11375 | 1400 S 48th St | Quincy | Drinking Places (Alcoholic Beverages) | 5 | 2021-01-19 00:00:00 | Town and Country Bank Midwest |
| FESSLER CONSTRUCTION | 11360 | 1395 E 1500TH STREET | Quincy | Commercial and Institutional Building Construction | 3 | 2020-07-22 00:00:00 | State Street Bank and Trust Company |
| PATTI BRUNS | 11360 | 414 South 24th | Quincy | Beauty Salons | 1 | 2021-01-26 00:00:00 | State Street Bank and Trust Company |
| PATTI BRUNS | 11360 | 414 North 24th | Quincy | Beauty Salons | 1 | 2020-04-27 00:00:00 | State Street Bank and Trust Company |
| HAPPEL INC. REALTORS | 11300 | 4439 Broadway | Quincy | Offices of Real Estate Agents and Brokers | 1 | 2020-04-29 00:00:00 | Commerce Bank |
| FOUNDATION FINANCIAL CONCEPTS, LLC | 11300 | 2240 Broadway | Quincy | Administrative Management and General Management Consulting Services | 1 | 2020-04-30 00:00:00 | Bank Northwest |
| RONALD GENENBACHER | 11293.95 | 2330 S 48th St | Quincy | Oilseed and Grain Combination Farming | 1 | 2021-03-15 00:00:00 | Compeer Financial, ACA |
| RAY'S AUTO REPAIR | 11293.12 | 2001 College Ave | Quincy | General Automotive Repair | 2 | 2021-01-28 00:00:00 | United Community Bank |
| ELIZABETH WILSON | 11280.43 | 2536 Broadway | Quincy | Corn Farming | 1 | 2021-04-09 00:00:00 | Liberty Bank |
| MARK E HOLMAN | 11276.45 | 2509 DRAKE DR | Quincy | Masonry Contractors | 1 | 2020-04-30 00:00:00 | United Community Bank |
| DAWN GOLDEN | 11265 | 1303 Edinburgh Dr | Quincy | Pet and Pet Supplies Stores | 1 | 2021-03-20 00:00:00 | Wells Fargo Bank, National Association |
| BECKY GRIMM, D.C., S.C. | 11250 | 2421 Kentucky Rd | Quincy | Offices of Chiropractors | 1 | 2020-04-28 00:00:00 | First Bankers Trust Company, National Association |
| RONALD COMLEY | 11201.25 | 2626 S 12th | Quincy | Soybean Farming | 1 | 2021-02-13 00:00:00 | United Community Bank |
| ALICIA PETERSON | 11173.75 | 808 Maine | Quincy | All Other Personal Services | 1 | 2021-03-15 00:00:00 | First Bankers Trust Company, National Association |
| CROSS COUNTRY TRAILER CENTER | 11127.86 | 3435 State St | Quincy | Motorcycle, ATV, and All Other Motor Vehicle Dealers (Corporation) | 2 | 2020-04-27 00:00:00 | First Bankers Trust Company, National Association |
| JAMES ZANGER | 11075.2 | 4911 Skyline Dr | Quincy | Painting and Wall Covering Contractors | 1 | 2021-04-04 00:00:00 | HOMEBANK |
| KEVIN MAAS BUILDER LLC | 11036 | 3005 Helen Ct. | Quincy | Residential Remodelers | 2 | 2020-04-27 00:00:00 | First Bankers Trust Company, National Association |
| JR FLOORS LLC | 11025 | 4449 Hampton Ln | Quincy | Carpet and Upholstery Cleaning Services | 3 | 2021-03-12 00:00:00 | State Street Bank and Trust Company |
| LAURA LONG | 11005.63 | 520 Van Buren St | Quincy | All Other Personal Services | 1 | 2021-03-26 00:00:00 | United Community Bank |
| SCOTT VENVERTLOH | 10992.5 | 6106 North Bottom Rd | Quincy | Beef Cattle Ranching and Farming | 1 | 2020-05-01 00:00:00 | First Bankers Trust Company, National Association |
| CLUB WEST OF QUINCY, INC. | 10987.55 | 1023 N. 10th St. | Quincy | Drinking Places (Alcoholic Beverages) | 3 | 2020-04-27 00:00:00 | First Bankers Trust Company, National Association |
| PHILLIPS LEROY | 10973 | 2429 Shelts Ln | Quincy | All Other Automotive Repair and Maintenance | 1 | 2021-04-20 00:00:00 | Amur Equipment Finance, Inc. |
| KATHY EBERHARDT | 10955.62 | 638 Meadow Lark Dr | Quincy | Janitorial Services | 1 | 2021-05-02 00:00:00 | First United Bank |
| RICHARD OBERT | 10930.4 | 6130 Horseshoe Valley Rd | Quincy | Beef Cattle Ranching and Farming | 1 | 2021-01-30 00:00:00 | First Bankers Trust Company, National Association |
| BRUENING TOTAL WELLNESS CENTER, LLC | 10927 | 1210 N 24th | Quincy | Offices of Chiropractors | 2 | 2020-04-15 00:00:00 | State Street Bank and Trust Company |
| MARK PETTENGER | 10918 | 1470 Vermont | Quincy | General Freight Trucking, Long-Distance, Truckload | 1 | 2021-04-08 00:00:00 | Harvest Small Business Finance, LLC |
| VENUS KUCHLING | 10890.82 | 601 Garden Ct | Quincy | Gift, Novelty, and Souvenir Stores | 1 | 2021-01-20 00:00:00 | HOMEBANK |
| SHIRLEY LONGLETT | 10841.88 | 2510 Parkwood Ct | Quincy | Soybean Farming | 1 | 2021-03-03 00:00:00 | North Adams State Bank |
| MELVIN COUCH | 10815 | 1422 Maine | Quincy | Other Activities Related to Real Estate | 1 | 2021-04-26 00:00:00 | State Street Bank and Trust Company |
| GREAT WESTERN TV, INC. | 10802.5 | 1409 Broadway | Quincy | Other Gambling Industries | 3 | 2020-04-27 00:00:00 | First Bankers Trust Company, National Association |
| MICHAEL A FITZPATRICK | 10774.57 | 1614 Chestnut St. | Quincy | Specialized Freight (except Used Goods) Trucking, Local | 1 | 2020-05-19 00:00:00 | HOMEBANK |
| BLICKHAN BROTHERS FARMS | 10747.5 | 796 N 1850th Ave | Quincy | Oilseed and Grain Combination Farming | 3 | 2021-03-17 00:00:00 | Compeer Financial, ACA |
| MIKE'S JEWELRY & LOAN LLC | 10700 | 126 N 5TH ST | Quincy | All Other Nondepository Credit Intermediation | 3 | 2020-04-14 00:00:00 | Bank of Springfield |
| AMY PHELPS | 10665 | 634 Maine | Quincy | Tobacco Stores | 1 | 2021-03-18 00:00:00 | State Street Bank and Trust Company |
| GIFTS BY GRAWE INC | 10610 | 3616 Maine | Quincy | Gift, Novelty, and Souvenir Stores (Subchapter S Corporation) | 8 | 2021-01-26 00:00:00 | Bank of Springfield |
| SUSAN YORK | 10603.32 | 7332 State Highway 96 N | Quincy | Oilseed and Grain Combination Farming | 1 | 2021-02-24 00:00:00 | Compeer Financial, ACA |
| QUINCY MONTESSORI SCHOOL | 10602.5 | Quincy Montessori School | Quincy | Child Care Services | 4 | 2020-04-15 00:00:00 | First Bankers Trust Company, National Association |
| SUONG T. NGUYEN | 10600 | 2501 Broadway Suite C | Quincy | Computer and Computer Peripheral Equipment and Software Merechant Wholesalers | 1 | 2020-05-05 00:00:00 | United Community Bank |
| LORAINE AUDET | 10580 | 428 Yule Ct | Quincy | Beauty Salons | 1 | 2021-03-25 00:00:00 | United Community Bank |
| NICOLE SIDELL | 10559.79 | 3347 Quincy Mall Spc 3244 | Quincy | Full-Service Restaurants | 1 | 2021-01-20 00:00:00 | First Mid Bank & Trust, National Association |
| GEORGE WILLER | 10515 | 7608 White Oak Rd | Quincy | Soybean Farming | 1 | 2021-01-28 00:00:00 | State Street Bank and Trust Company |
| GIFTS BY GRAWE INC | 10500 | 3616 Maine | Quincy | Gift, Novelty, and Souvenir Stores (Subchapter S Corporation) | 7 | 2020-05-07 00:00:00 | Bank of Springfield |
| QUINCY CRISIS PREGNANCY SERVICES | 10450 | 802 State | Quincy | Family Planning Centers | 2 | 2020-04-15 00:00:00 | State Street Bank and Trust Company |
| DLH ASSOCIATES, INC | 10415 | 625 Hill & Brook | Quincy | All Other Personal Services | 1 | 2020-05-06 00:00:00 | State Street Bank and Trust Company |
| CRAIG R STONE | 10400 | 805 SPRING ST | Quincy | Jewelry Stores | 2 | 2020-04-10 00:00:00 | United Community Bank |
| JENNIFER TYLER | 10312.5 | 4618 Woodland Trl | Quincy | Other Direct Selling Establishments (Self-Employed Individuals) | 1 | 2021-03-10 00:00:00 | First Bankers Trust Company, National Association |
| JENNIFER TYLER | 10312 | 4618 Woodland Trail | Quincy | Toy and Hobby Goods and Supplies Merchant Wholesaler | 1 | 2020-07-13 00:00:00 | First Bankers Trust Company, National Association |
| DOUGLAS S. WIEWEL | 10300 | 510 Maine Suite 217 | Quincy | Plumbing, Heating, and Air-Conditioning Contractors | 1 | 2020-05-07 00:00:00 | United Community Bank |
| KELLY SOHN | 10247 | 2412 Sterling Ave | Quincy | Beauty Salons | 1 | 2021-03-24 00:00:00 | State Street Bank and Trust Company |
| MANE THERAPIE SALON & SPA LLC | 10220 | 838 Hampshire | Quincy | Beauty Salons | 3 | 2021-03-17 00:00:00 | Town and Country Bank Midwest |
| HEIDI DOYLE | 10200 | 3521 College Ave | Quincy | General Freight Trucking, Long-Distance, Truckload | 1 | 2021-04-02 00:00:00 | CNB Bank and Trust, National Association |
| DANIELLE HILAND | 10200 | 625 Maine | Quincy | Beauty Salons | 1 | 2020-04-27 00:00:00 | Town and Country Bank Midwest |
| CHESTNUT EXPRESS MARKET, LLC | 10170 | 1001 N FIFTH STREET | Quincy | Convenience Stores | 3 | 2020-04-29 00:00:00 | Central State Bank |
| HARRY MILLER | 10165 | 3309 N 18th St | Quincy | Other Services to Buildings and Dwellings | 1 | 2021-03-31 00:00:00 | Bank of Springfield |
| JESSICA FLEER | 10122 | 1917 Nieders Ln | Quincy | Offices of Real Estate Agents and Brokers | 1 | 2021-02-06 00:00:00 | State Street Bank and Trust Company |
| HAXEL'S BROADWAY SHELL | 10119.64 | 1138 Maine | Quincy | Gasoline Stations with Convenience Stores | 2 | 2020-04-06 00:00:00 | First Bankers Trust Company, National Association |
| JODY STEINKE | 10112 | 319 Glendale Dr | Quincy | Food Service Contractors | 1 | 2021-04-07 00:00:00 | Fountainhead SBF LLC |
| JAN SMITH | 10100 | 224 Country Ln | Quincy | Offices of Real Estate Agents and Brokers | 1 | 2021-01-22 00:00:00 | Fortress Bank |
| JAN D SMITH | 10100 | 3200 GENEVIEVE DR | Quincy | Offices of Real Estate Agents and Brokers | 1 | 2020-04-28 00:00:00 | Fortress Bank |
| DONALD PETER | 10054 | 1232 Spring Lake Cors | Quincy | Hog and Pig Farming | 1 | 2021-03-30 00:00:00 | North Adams State Bank |
| CHIROPRACTIC CLINIC OF QUINCY LTD | 10027.75 | 422 Maine | Quincy | Offices of Chiropractors | 5 | 2021-01-22 00:00:00 | United Community Bank |
| CHIROPRACTIC CLINIC OF QUINCY, LTD. | 10027.5 | 422 Maine | Quincy | Offices of Chiropractors | 2 | 2020-04-06 00:00:00 | United Community Bank |
| LAY IT DOWN LLC | 10022 | 1227 S 12th | Quincy | Flooring Contractors | 1 | 2021-02-23 00:00:00 | State Street Bank and Trust Company |
| SHAYNE APPEL | 10000 | 6610 Broadway | Quincy | Pet Care (except Veterinary) Services | 1 | 2020-04-14 00:00:00 | State Street Bank and Trust Company |
| FARMERS INSURANCE THE KATHERINE MCKINNEY AGENCY | 10000 | 1891 Maine | Quincy | Insurance Agencies and Brokerages | 2 | 2020-05-06 00:00:00 | Town and Country Bank Midwest |
| BRENT BERGMAN | 10000 | 307 S 16th | Quincy | Landscaping Services | 1 | 2021-02-24 00:00:00 | State Street Bank and Trust Company |
| BRENT BERGMAN | 10000 | 307 S 16th | Quincy | Landscaping Services | 1 | 2020-04-11 00:00:00 | State Street Bank and Trust Company |
| STEFANIE THOMPSON | 10000 | 2417 WINTERGREEN DR | Quincy | Child Care Services | 1 | 2020-04-27 00:00:00 | Town and Country Bank |
| CALVARY TABERNACLE OF QUINCY, ILLINOIS | 10000 | PO Box 3233 | Quincy | Religious Organizations | 1 | 2020-04-07 00:00:00 | HOMEBANK |
| ELECTRIC FOUNTAIN BREWING, LLC | 9988 | SUITE 103 625 Maine | Quincy | Mobile Food Services | 10 | 2020-05-01 00:00:00 | Bank of America, National Association |
| KRISTOPHER'S HAIR STUDIO INC. | 9913.47 | 729 Hampshire | Quincy | Beauty Salons | 1 | 2021-02-17 00:00:00 | United Community Bank |
| HISTORICAL SOCIETY OF QUINCY AND ADAMS COUNTY | 9900 | 425 S 12th | Quincy | Civic and Social Organizations | 4 | 2020-04-11 00:00:00 | First Mid Bank & Trust, National Association |
| MLH WELLNESS SPA | 9900 | 2424 Spring St | Quincy | Beauty Salons | 1 | 2020-04-28 00:00:00 | Town and Country Bank |
| HISTORICAL SOCIETY OF QUINCY AND ADAMS COUNTY | 9839.27 | 425 S 12th | Quincy | Civic and Social Organizations | 4 | 2021-01-22 00:00:00 | First Mid Bank & Trust, National Association |
| BRADLEY WIEWEL | 9831 | 6526 Broadway Apt 26 | Quincy | Drinking Places (Alcoholic Beverages) | 1 | 2020-04-13 00:00:00 | State Street Bank and Trust Company |
| JACY SHELTON | 9828.75 | 310 Payson Ave | Quincy | Reupholstery and Furniture Repair | 1 | 2021-04-10 00:00:00 | First Bankers Trust Company, National Association |
| GRAWE ENTERPRISES INC | 9800 | 3024 Broadway | Quincy | Snack and Nonalcoholic Beverage Bars | 5 | 2020-04-09 00:00:00 | United Community Bank |
| SARA LEPPER | 9775 | 1329 Pheasant Run | Quincy | Other Direct Selling Establishments (Self-Employed Individuals) | 1 | 2021-03-17 00:00:00 | State Street Bank and Trust Company |
| TERI ZWICKER | 9729.17 | 2424 SPRING ST | Quincy | Other Personal Care Services | 1 | 2020-04-29 00:00:00 | United Community Bank |
| KATHERINE REID | 9707 | 625 Maine | Quincy | Beauty Salons | 1 | 2020-04-10 00:00:00 | State Street Bank and Trust Company |
| KATHERINE REID | 9705 | 625 Maine | Quincy | Beauty Salons | 1 | 2021-01-31 00:00:00 | State Street Bank and Trust Company |
| KIMBERLY TULEY | 9688.33 | 733 Hampshire | Quincy | Beauty Salons | 1 | 2021-02-27 00:00:00 | United Community Bank |
| KIM K TULEY | 9688.32 | 733 Hampshire | Quincy | Computer and Computer Peripheral Equipment and Software Merechant Wholesalers | 1 | 2020-04-28 00:00:00 | United Community Bank |
| KARAN COOK | 9642 | 307 North 36th, Suite 204 | Quincy | Offices of All Other Miscellaneous Health Practitioners | 1 | 2020-04-13 00:00:00 | State Street Bank and Trust Company |
| STEVEN SOHN | 9635 | 3323 N 5th | Quincy | Finish Carpentry Contractors | 1 | 2020-04-29 00:00:00 | State Street Bank and Trust Company |
| CLINGINGSMITH COUNTER TOP COMPANY | 9567 | 313 S 9th Street | Quincy | Wood Kitchen Cabinet and Countertop Manufacturing | 2 | 2020-04-09 00:00:00 | State Street Bank and Trust Company |
| TRI-STATE SLEEP SOLUTIONS LLC | 9545 | 3328 Cambridge Est | Quincy | Offices of Dentists | 3 | 2021-01-27 00:00:00 | United Community Bank |
| GARY W LAMBERT | 9500 | 2080 Broadway | Quincy | Offices of Chiropractors | 1 | 2020-06-24 00:00:00 | Town and Country Bank |
| BREVETTO GROUP | 9492.5 | 838 Maine | Quincy | Legal Counsel and Prosecution | 2 | 2021-02-24 00:00:00 | First Bankers Trust Company, National Association |
| WAYNE DAVIS | 9490.4 | 1300 Chestnut St | Quincy | General Freight Trucking, Long-Distance, Truckload | 1 | 2021-01-17 00:00:00 | HOMEBANK |
| WAYNE R DAVIS | 9490 | 1300 Chestnut | Quincy | Specialized Freight (except Used Goods) Trucking, Local | 1 | 2020-04-29 00:00:00 | HOMEBANK |
| SCHMITT & SONS BUILDERS INC | 9419 | 1415 S 8th St | Quincy | Residential Remodelers | 2 | 2021-02-07 00:00:00 | State Street Bank and Trust Company |
| WASHTUB | 9375 | 422 N 24th | Quincy | Coin-Operated Laundries and Drycleaners | 3 | 2020-04-27 00:00:00 | Great Rivers Bank |
| LUCKY Z'S LLC | 9362 | 1235 Broadway | Quincy | Other Gambling Industries | 5 | 2021-03-10 00:00:00 | State Street Bank and Trust Company |
| HARRISON EXPRESS MARKET, LLC | 9312 | 1414 S SIXTH ST | Quincy | Convenience Stores | 3 | 2020-04-29 00:00:00 | Central State Bank |
| JACOB HUNTER | 9311.45 | 1729 Kochs Ln | Quincy | Specialized Freight (except Used Goods) Trucking, Local | 1 | 2021-01-28 00:00:00 | United Community Bank |
| RICHARD A ELLERMAN | 9307 | 2704 Kings Pointe NE | Quincy | Other Direct Selling Establishments (Self-Employed Individuals) | 1 | 2021-02-10 00:00:00 | United Community Bank |
| CHRISTENSEN GOLF ACADEMY, INC. | 9307 | 3822 DULANEY PL | Quincy | All Other Amusement and Recreation Industries | 2 | 2020-04-07 00:00:00 | United Community Bank |
| HARRISON ARMS ASSOCIATES LIMITED PARTNERSHIP | 9300 | 1601 S 24th | Quincy | Lessors of Residential Buildings and Dwellings | 3 | 2020-04-09 00:00:00 | Highland Bank |
| LEROY OBERT | 9248.95 | 3033 N 36th | Quincy | Dairy Cattle and Milk Production | 1 | 2021-01-28 00:00:00 | HOMEBANK |
| JOAN E. MAYS | 9228.32 | 1614 South 47th St. | Quincy | Offices of Real Estate Agents and Brokers | 1 | 2020-04-27 00:00:00 | First Bankers Trust Company, National Association |
| JOAN MAYS | 9228.32 | 1614 S 47th St | Quincy | Offices of Real Estate Agents and Brokers | 1 | 2021-02-19 00:00:00 | First Bankers Trust Company, National Association |
| NANCY MAGLIOACCHETTI | 9222 | 1110 State St | Quincy | Beauty Salons | 1 | 2021-03-17 00:00:00 | State Street Bank and Trust Company |
| MCFARLAND INC | 9207.5 | 5504 Kochs Ln | Quincy | New Single-Family Housing Construction (except For-Sale Builders) | 1 | 2021-03-31 00:00:00 | Bank of Springfield |
| LANCE WHITAKER | 9160 | 419 S 10th St | Quincy | Insurance Agencies and Brokerages | 1 | 2020-04-27 00:00:00 | State Street Bank and Trust Company |
| BRYCE RUPP | 9160 | 2720 Rupp Ln | Quincy | Commercial and Institutional Building Construction | 1 | 2021-05-18 00:00:00 | United Community Bank |
| STEVE PRICE | 9130.41 | 721 E Tolton Dr | Quincy | Drywall and Insulation Contractors | 1 | 2021-03-31 00:00:00 | First Bankers Trust Company, National Association |
| BRYCE K. RUPP | 9100 | 2720 RUPP LN | Quincy | Other Personal and Household Goods Repair and Maintenance | 1 | 2020-05-07 00:00:00 | United Community Bank |
| WHITE HORSE TAVERN INC. | 9086 | 1639 Locust | Quincy | Drinking Places (Alcoholic Beverages) | 4 | 2021-02-22 00:00:00 | Cross River Bank |
| ADAM FENTON | 9071.65 | 709 S 22nd St | Quincy | Other Personal Care Services | 1 | 2021-03-12 00:00:00 | HOMEBANK |
| SONSVIEW PROPERTIES INC. | 9000 | 4810 SUNVIEW DR | Quincy | Other Activities Related to Real Estate | 1 | 2020-06-16 00:00:00 | United Community Bank |
| GREEK TO ME INC | 9000 | 1227 N 24th | Quincy | Full-Service Restaurants | 3 | 2020-04-27 00:00:00 | First Mid Bank & Trust, National Association |
| CATHERINE M. ANDERSON | 8872.5 | 2724 Kings Pointe NE | Quincy | Offices of Real Estate Agents and Brokers | 1 | 2020-04-27 00:00:00 | First Bankers Trust Company, National Association |
| FOR HOME & HER LLC | 8772.68 | 644 Maine | Quincy | Women's, Children's, and Infants' Clothing and Accessories Merchant Wholesalers | 3 | 2021-01-25 00:00:00 | Bank of Springfield |
| SCHMITT & SONS BUILDERS INC | 8769 | 1415 S 8th St | Quincy | New Single-Family Housing Construction (except For-Sale Builders) | 2 | 2020-04-14 00:00:00 | State Street Bank and Trust Company |
| UBB INC. | 8750 | 1301 N 12th | Quincy | Drinking Places (Alcoholic Beverages) | 1 | 2021-04-14 00:00:00 | HOMEBANK |
| JAMIE FRANKLIN | 8750 | 1530 Zellerman Ave | Quincy | Other Electronic Component Manufacturing | 1 | 2020-06-13 00:00:00 | Kabbage, Inc. |
| RIVER OF LIFE CHRISTIAN CENTER, INC. | 8734.37 | 2901 Payson RD | Quincy | Religious Organizations | 1 | 2020-04-28 00:00:00 | United Community Bank |
| LAURA L BUSS | 8733 | 2706 Monroe St | Quincy | Beauty Salons | 1 | 2021-05-18 00:00:00 | United Community Bank |
| JANE DEDERT | 8725.2 | 7010 State Highway 96 N | Quincy | Soybean Farming | 1 | 2021-04-09 00:00:00 | First Bankers Trust Company, National Association |
| KENT DEDERT | 8725.2 | 7010 State Highway 96 N | Quincy | Corn Farming | 1 | 2021-04-08 00:00:00 | First Bankers Trust Company, National Association |
| JEN'S DANCE ACADEMY | 8722.5 | 822 Maine - Rear | Quincy | Fine Arts Schools | 1 | 2020-04-27 00:00:00 | First Bankers Trust Company, National Association |
| JENNIFER HUFFORD | 8713.95 | 3215 Maine Ste C | Quincy | Beauty Salons | 1 | 2021-01-23 00:00:00 | United Community Bank |
| BEST KEPT LAWN INC | 8700 | 3333 HUNTER RD | Quincy | Landscaping Services | 2 | 2020-04-28 00:00:00 | United Community Bank |
| JENNIFER HUFFORD | 8700 | 3215 Maine | Quincy | Beauty Salons | 1 | 2020-04-13 00:00:00 | United Community Bank |
| PAMELA YATES | 8667 | 2810 Cheswick Rd | Quincy | Advertising Agencies | 1 | 2021-03-12 00:00:00 | State Street Bank and Trust Company |
| TWIN OAKS CLUB | 8649 | 2707 Bonansinga Dr | Quincy | Civic and Social Organizations | 3 | 2021-03-17 00:00:00 | Bank of Springfield |
| L.U.C. ENTERPRISES | 8632 | 5420 GARDNER EXPRESSWAY | Quincy | Motor Vehicle Parts (Used) Merchant Wholesalers | 3 | 2020-04-27 00:00:00 | Central State Bank |
| HULL'S AUTOBODY | 8610 | 1815 N 30TH ST | Quincy | Automotive Body, Paint, and Interior Repair and Maintenance | 3 | 2020-04-27 00:00:00 | North Adams State Bank |
| CHRISTINA COX | 8604 | 2418 Wintergreen Dr | Quincy | All Other Specialty Trade Contractors | 1 | 2021-05-02 00:00:00 | Benworth Capital |
| CHRISTINA COX | 8604 | 2418 Wintergreen Dr | Quincy | All Other Specialty Trade Contractors | 1 | 2021-04-07 00:00:00 | Fountainhead SBF LLC |
| DRAGON SCREED LLC | 8582.02 | 6930 Horseshoe Valley Rd | Quincy | Construction Machinery Manufacturing | 2 | 2021-01-20 00:00:00 | HOMEBANK |
| DANIEL ROBERTS | 8522 | 6705 S 48th St | Quincy | All Other Specialty Trade Contractors | 1 | 2021-04-23 00:00:00 | State Street Bank and Trust Company |
| POINTE D'VINE, LLC | 8514.55 | 276 HIGHWAY 57 | Quincy | Convention and Trade Show Organizers | 3 | 2020-05-04 00:00:00 | Liberty Bank |
| GEM CITY UNLIMITED ROOFING LLC | 8500 | 2716 S 24th | Quincy | Roofing Contractors | 6 | 2020-04-15 00:00:00 | First Mid Bank & Trust, National Association |
| BRADLEY NEISEN | 8490.4 | 1029 E 1363rd Ln | Quincy | Corn Farming | 1 | 2021-02-06 00:00:00 | Liberty Bank |
| SCOTT BAKER | 8446.65 | 7006 N 12th | Quincy | Oilseed and Grain Combination Farming | 1 | 2021-02-07 00:00:00 | Compeer Financial, ACA |
| KERRY ANDERS | 8400 | 3633 Orchard Rd | Quincy | Automobile Driving Schools | 1 | 2021-03-27 00:00:00 | State Street Bank and Trust Company |
| GRANT HUBER | 8369.17 | 1419 Quail Creek Dr | Quincy | Beef Cattle Ranching and Farming | 1 | 2021-01-21 00:00:00 | United Community Bank |
| GRANT HUBER | 8369 | 1419 Quail Creek Dr | Quincy | Beef Cattle Ranching and Farming | 1 | 2021-03-20 00:00:00 | United Community Bank |
| TWIN OAKS CLUB | 8354 | 2707 Bonansinga Dr | Quincy | Civic and Social Organizations | 3 | 2021-02-05 00:00:00 | Bank of Springfield |
| SEA SEA TRAVEL INC. | 8333.32 | 2604 Kings Pointe SE | Quincy | Travel Agencies | 1 | 2021-01-23 00:00:00 | First Bankers Trust Company, National Association |
| SEA SEA TRAVEL, INC. | 8333 | 2604 Kings Pointe SE | Quincy | Travel Agencies | 1 | 2020-04-08 00:00:00 | First Bankers Trust Company, National Association |
| ESSELMAN COUNSELING SERVICES | 8300 | 1012 N. 24th | Quincy | Outpatient Mental Health and Substance Abuse Centers | 2 | 2020-04-13 00:00:00 | United Community Bank |
| JOY BERHORST | 8300 | 119 N 6th ST | Quincy | All Other Home Furnishings Stores (Corporation) | 10 | 2020-04-08 00:00:00 | United Community Bank |
| THE YUM FACTORY INC | 8300 | 700 Maine | Quincy | Baked Goods Retailers | 5 | 2020-04-11 00:00:00 | United Community Bank |
| SHUPE SHACK LLC | 8274.95 | 6631 nth 72 nd st | Quincy | Full-Service Restaurants | 8 | 2021-02-05 00:00:00 | First Bankers Trust Company, National Association |
| GEM CITY CHIROPRACTIC, LLC | 8230 | 521 S 24th | Quincy | Offices of Chiropractors | 3 | 2020-04-28 00:00:00 | First Bankers Trust Company, National Association |
| SCOTT RIGGS | 8227 | 2500 Green Acres | Quincy | Painting and Wall Covering Contractors | 1 | 2021-04-24 00:00:00 | State Street Bank and Trust Company |
| QTOWN FITNESS LLC | 8200 | 223 Hampshire | Quincy | Fitness and Recreational Sports Centers | 2 | 2021-03-15 00:00:00 | United Community Bank |
| CLINTON KINARD DBA SPI ROLLS | 8200 | 3347 Quincy MALL | Quincy | Food Service Contractors | 1 | 2020-06-06 00:00:00 | United Community Bank |
| MICHAEL PLANT | 8171.65 | 3302 Wynridge Rd | Quincy | Corn Farming | 1 | 2021-03-16 00:00:00 | Compeer Financial, ACA |
| BARNEY'S GROUP LLC | 8100 | 2001 Cedar St | Quincy | Drinking Places (Alcoholic Beverages) | 5 | 2020-04-28 00:00:00 | Town and Country Bank Midwest |
| XTREME PRO AUTOMOTIVE MACHINE, INC. | 8092.5 | 1005 Hampshire | Quincy | Commercial and Industrial Machinery and Equipment (except Automotive and Electronic) Repair and Maintenance | 1 | 2020-04-06 00:00:00 | First Bankers Trust Company, National Association |
| BAUER AUTO CENTER INC. | 8077.5 | 609 Jefferson | Quincy | General Automotive Repair | 2 | 2021-02-25 00:00:00 | United Community Bank |
| JANET ALLISON | 8069 | 414 N 24th | Quincy | Beauty Salons | 1 | 2021-02-20 00:00:00 | Central State Bank |
| JANET ALLISON | 8069 | 414 N 24th | Quincy | Beauty Salons | 1 | 2020-04-27 00:00:00 | Central State Bank |
| HOMETOWN BAR & GRILL LLC | 8012 | 601 N 5th | Quincy | Drinking Places (Alcoholic Beverages) | 4 | 2020-04-15 00:00:00 | State Street Bank and Trust Company |
| GEORGE HUBER | 8005.2 | 7831 Frericks Rd | Quincy | Soybean Farming | 1 | 2021-01-29 00:00:00 | First Bankers Trust Company, National Association |
| QUINCY ELITE MARKETING | 8000 | 301 Oak St. 2-35 | Quincy | Other Services Related to Advertising | 22 | 2020-06-12 00:00:00 | United Community Bank |
| STEVE EDGAR | 8000 | 714 N 28TH ST | Quincy | Electrical Contractors and Other Wiring Installation Contractors | 1 | 2020-04-28 00:00:00 | First Mid Bank & Trust, National Association |
| PROFESSIONAL EDGE JANITORIAL SERVICE INC | 8000 | 638 STATE ST | Quincy | Janitorial Services | 3 | 2020-04-11 00:00:00 | United Community Bank |
| LEANNE'S SALON | 8000 | 630 S 12th | Quincy | Beauty Salons | 1 | 2020-05-08 00:00:00 | Town and Country Bank Midwest |
| STEPHANIE E JAVAUX | 7997 | 417 S 14th St | Quincy | Independent Artists, Writers, and Performers | 1 | 2021-04-30 00:00:00 | United Community Bank |
| ERIC BRIGGS | 7950 | 821 S 13th St | Quincy | All Other Specialty Trade Contractors | 1 | 2021-03-23 00:00:00 | Liberty Bank |
| RUSSELL BOARD | 7940 | 546 Highway 57 | Quincy | General Automotive Repair | 1 | 2021-03-05 00:00:00 | State Street Bank and Trust Company |
| CHRISTOPHER BRADSHAW | 7916 | 1030 Jefferson | Quincy | Barber Shops | 1 | 2021-03-30 00:00:00 | Harvest Small Business Finance, LLC |
| CHRISTOPHER BRADSHAW | 7916 | 1030 Jefferson | Quincy | Barber Shops | 1 | 2021-04-19 00:00:00 | Harvest Small Business Finance, LLC |
| GROVE INN INC. | 7880 | 6510 Broadway | Quincy | Full-Service Restaurants | 5 | 2021-03-31 00:00:00 | State Street Bank and Trust Company |
| DAVID M PLATT | 7845 | 5501 N 24th | Quincy | All Other Specialty Trade Contractors | 1 | 2021-02-10 00:00:00 | United Community Bank |
| TUCKER CORY | 7811.02 | 1409 Broadway | Quincy | Insurance Agencies and Brokerages | 1 | 2021-04-08 00:00:00 | First Bankers Trust Company, National Association |
| JOYCE JANSEN | 7802.29 | 718 E Brennan Dr | Quincy | Child Care Services | 1 | 2021-04-23 00:00:00 | First Mid Bank & Trust, National Association |
| BAUER AUTO CENTER | 7800 | 609 Jefferson | Quincy | General Automotive Repair | 2 | 2020-05-28 00:00:00 | United Community Bank |
| FRANCIS WHITE | 7761.87 | 1532 Melview Rd | Quincy | All Other Grain Farming | 1 | 2021-03-30 00:00:00 | HOMEBANK |
| THERESA BUCHANAN | 7753.12 | 3102 Lake Drive Ct | Quincy | Child Care Services | 1 | 2021-04-10 00:00:00 | HOMEBANK |
| JAMES ICENOGLE | 7747 | 3817 Evergreen Dr N | Quincy | Beauty Salons | 1 | 2021-01-27 00:00:00 | United Community Bank |
| HAVE FAITH BOUTIQUE | 7733.17 | 601 Garden Ct | Quincy | Apparel Accessories and Other Apparel Manufacturing | 1 | 2020-04-29 00:00:00 | HOMEBANK |
| MICHAEL OWSLEY | 7731.45 | 1627 State St | Quincy | Other Miscellaneous Durable Goods Merchant Wholesalers | 1 | 2021-04-18 00:00:00 | First Mid Bank & Trust, National Association |
| R & C, INC | 7700 | 2105 VAN BUREN ST | Quincy | Drinking Places (Alcoholic Beverages) | 2 | 2020-04-11 00:00:00 | First Mid Bank & Trust, National Association |
| ANTHONY CAMERON | 7687.5 | 535 Maine Ste 12 | Quincy | Offices of Lawyers | 2 | 2021-03-03 00:00:00 | United Community Bank |
| ANTHONY B CAMERON | 7685 | 535 Maine Suite 12 | Quincy | Offices of Lawyers | 2 | 2020-04-10 00:00:00 | United Community Bank |
| ADAM SMITH | 7660 | 4106 Halfpap Ln | Quincy | Residential Remodelers | 1 | 2021-04-03 00:00:00 | State Street Bank and Trust Company |
| JUSTIN SCOTT | 7660 | 2200 N 12th | Quincy | Barber Shops | 1 | 2021-03-20 00:00:00 | Town and Country Bank |
| CARRIE DEDE | 7602 | 1824 Diamond Dr | Quincy | Child Care Services | 2 | 2020-04-15 00:00:00 | State Street Bank and Trust Company |
| DALE A. ERKE | 7600 | 3111 LANTERN LN | Quincy | All Other Grain Farming | 1 | 2020-06-18 00:00:00 | United Community Bank |
| KATHERINE GENENBACHER | 7586.02 | 1803 Grove Ave | Quincy | All other Professional, Scientific, and Technical Services | 1 | 2021-04-15 00:00:00 | HOMEBANK |
| STEVEN TRAUTVETTER | 7548 | 3006 N 12th | Quincy | Residential Remodelers | 1 | 2021-03-25 00:00:00 | United Community Bank |
| JOSEPH KROEGER | 7538.52 | 5428 N 60th St | Quincy | Florists | 1 | 2021-03-24 00:00:00 | Wood & Huston Bank |
| VOYEN, INC. | 7500 | 3724 Broadway | Quincy | Computer and Computer Peripheral Equipment and Software Merechant Wholesalers | 2 | 2020-06-24 00:00:00 | United Community Bank |
| ROCK CHURCH OF QUINCY | 7500 | 307 NORTH 36th SUITE 105 | Quincy | Religious Organizations | 2 | 2020-04-29 00:00:00 | United Community Bank |
| SUITE 6 BY ANNETTE NEALLY | 7500 | 331 South 36th Suite 6 | Quincy | Beauty Salons | 1 | 2020-04-28 00:00:00 | Town and Country Bank Midwest |
| DONALD PETER | 7467 | 1232 Spring Lake Cors | Quincy | Hog and Pig Farming | 1 | 2021-01-28 00:00:00 | North Adams State Bank |
| JK MASONRY INC. | 7460.02 | 1924 Weiss Lane | Quincy | Poured Concrete Foundation and Structure Contractors | 2 | 2020-05-14 00:00:00 | First Bankers Trust Company, National Association |
| SAMUEL DANCER | 7460 | 1311 SPRINGDALE | Quincy | Sports Teams and Clubs | 1 | 2020-04-15 00:00:00 | United Community Bank |
| ALLISON WELCH | 7447.08 | 646 Maine | Quincy | Offices of All Other Miscellaneous Health Practitioners | 1 | 2021-04-23 00:00:00 | United Community Bank |
| ANDREW MAYS | 7430.2 | 1657 York | Quincy | Offices of Lawyers | 1 | 2021-01-26 00:00:00 | United Community Bank |
| SHERRY HILLS | 7417.7 | 2738 N 16th | Quincy | Offices of Real Estate Agents and Brokers | 1 | 2020-04-28 00:00:00 | HOMEBANK |
| QUINCY UNITED SOCCER CLUB | 7364.57 | 721 S 17th St | Quincy | Sports Teams and Clubs | 1 | 2021-02-07 00:00:00 | HOMEBANK |
| QUINCY UNITED SOCCER CLUB | 7362.5 | 721 S 17th Street | Quincy | Sports Teams and Clubs | 1 | 2020-08-06 00:00:00 | HOMEBANK |
| CRAIG COURTY | 7283 | 1526 Center Granview Dr | Quincy | Painting and Wall Covering Contractors | 1 | 2021-04-09 00:00:00 | Central State Bank |
| YORK STREET THRIFT SHOP INC. | 7247 | 301 S 4th St | Quincy | Used Merchandise Stores (Corporation) | 3 | 2021-01-26 00:00:00 | United Community Bank |
| YORK STREET THRIFT SHOP INC. | 7247 | 301 S 4TH ST | Quincy | Used Merchandise Stores (Corporation) | 3 | 2020-04-29 00:00:00 | United Community Bank |
| LINDA GILKER | 7227 | 601 Payson Ave | Quincy | Drinking Places (Alcoholic Beverages) | 3 | 2021-03-24 00:00:00 | Town and Country Bank Midwest |
| MICHAEL SMITH | 7226.45 | 1526 Stone Creek Dr | Quincy | Other Direct Selling Establishments (Self-Employed Individuals) | 1 | 2020-04-28 00:00:00 | First Bankers Trust Company, National Association |
| LINDA WINGERTER | 7219 | 2116 Jefferson | Quincy | Child Care Services | 1 | 2021-04-17 00:00:00 | United Community Bank |
| MANDI DICKERMAN | 7172 | 1600 Curtis Creek Rd | Quincy | Child and Youth Services | 1 | 2020-04-14 00:00:00 | State Street Bank and Trust Company |
| CHRISTINE CARTER | 7130 | 723 Jefferson | Quincy | Child Care Services | 1 | 2021-03-03 00:00:00 | Liberty SBF Holdings LLC |
| KRISTIN PETERS | 7125 | 127 N 6th | Quincy | Women's Clothing Stores | 2 | 2021-02-04 00:00:00 | State Street Bank and Trust Company |
| KRISTEN PETERS | 7125 | 127 North 6th | Quincy | Women's Clothing Stores | 2 | 2020-04-09 00:00:00 | State Street Bank and Trust Company |
| CITY LIMIT CAR CARE, INC. | 7122.17 | 6330 Broadway | Quincy | General Automotive Repair | 2 | 2020-04-08 00:00:00 | Liberty Bank |
| JAMES SMITH | 7114.15 | 2516 Old Orchard Rd | Quincy | Beef Cattle Ranching and Farming | 1 | 2021-04-13 00:00:00 | HOMEBANK |
| JAMES SMITH | 7114.15 | 2516 Old Orchard Rd | Quincy | Beef Cattle Ranching and Farming | 1 | 2021-01-28 00:00:00 | HOMEBANK |
| MELISSA BAKER | 7105 | 7006 N 12th | Quincy | Child Care Services | 1 | 2021-03-12 00:00:00 | First Bankers Trust Company, National Association |
| LESLIE R TRIMBLE DC | 7100 | 2400 W Schneidman | Quincy | Offices of Chiropractors | 2 | 2020-05-01 00:00:00 | First Mid Bank & Trust, National Association |
| AMY KILES | 7084 | 318 Maiden Ln Apt 115 | Quincy | Child and Youth Services | 1 | 2021-04-17 00:00:00 | Customers Bank |
| AMY KILES | 7083.33 | 318 Maiden Ln Apt 115 | Quincy | Child Care Services | 1 | 2021-01-31 00:00:00 | First Bank of the Lake |
| B. MYERS FARM INC. | 7083.32 | 1844 N 1500th Ave | Quincy | All Other Grain Farming | 2 | 2021-02-19 00:00:00 | First Bankers Trust Company, National Association |
| JOHN F BRIGHT | 7057.5 | 1243 Maine Apt 6 | Quincy | Medical, Dental, and Hospital Equipment and Supplies Merchant Wholesalers | 1 | 2020-04-27 00:00:00 | Union Bank and Trust Company |
| JOHN F BRIGHT | 7057 | 1243 Maine Apt 6 | Quincy | Medical, Dental, and Hospital Equipment and Supplies Merchant Wholesalers | 1 | 2021-01-29 00:00:00 | Union Bank and Trust Company |
| TRAVIS ROBBINS | 7054.15 | 1329 Spruce St | Quincy | Offices of Real Estate Agents and Brokers | 1 | 2021-05-01 00:00:00 | HOMEBANK |
| QUINCY BUSINESS & TECHNOLOGY CORPORATION | 7035 | 301 Oak St. | Quincy | Marketing Consulting Services | 2 | 2020-04-29 00:00:00 | First Bankers Trust Company, National Association |
| MITCHELL VAUGHN | 7031.02 | 1023 Burton Meadows Rd | Quincy | Nursery and Tree Production | 1 | 2021-03-01 00:00:00 | HOMEBANK |
| FRANK R. FROMAN | 7000 | 1891 Maine Suite 5 | Quincy | Offices of Physicians, Mental Health Specialists | 2 | 2020-04-10 00:00:00 | United Community Bank |
| TRI-STATE SLEEP SOLUTIONS, LLC | 7000 | 3328 CAMBRIDGE EST | Quincy | Offices of Dentists | 1 | 2020-04-06 00:00:00 | United Community Bank |
| KARIE KOEHN | 6987.5 | 1728 S 24th | Quincy | Beauty Salons | 1 | 2021-01-20 00:00:00 | First Bankers Trust Company, National Association |
| KARIE KOHN | 6987.5 | 1728 South 24th | Quincy | Beauty Salons | 1 | 2020-04-27 00:00:00 | First Bankers Trust Company, National Association |
| KIMBERLY BOUDREAU | 6986 | 3021 Evangeline Rd | Quincy | Electronic Shopping and Mail-Order Houses | 1 | 2021-03-18 00:00:00 | United Community Bank |
| JAMES E ICENOGLE | 6985 | 1110 State | Quincy | Beauty Salons | 1 | 2020-04-15 00:00:00 | United Community Bank |
| BRANDEE IHNEN AGENCY-SHELTER INSURANCE | 6984 | 2903 Broadway Unit #2 | Quincy | Insurance Agencies and Brokerages | 1 | 2020-05-04 00:00:00 | HOMEBANK |
| VISION QUEST MEDIA | 6970 | 3023 BONANSINGA DR | Quincy | All Other Personal Services | 2 | 2020-05-03 00:00:00 | Bank of America, National Association |
| GREGORY MITTS | 6970 | 3023 Bonansinga Dr | Quincy | Food (Health) Supplement Stores | 2 | 2021-02-11 00:00:00 | Bank of America, National Association |
| CHRISTINE ALTMIX | 6957 | 915 Christopher Ct | Quincy | Offices of Real Estate Agents and Brokers | 1 | 2021-04-28 00:00:00 | State Street Bank and Trust Company |
| TERRY WATERS | 6885 | 5424 Kase Drive | Quincy | Automotive Body, Paint, and Interior Repair and Maintenance | 1 | 2020-04-28 00:00:00 | State Street Bank and Trust Company |
| MAST ATM COMPANY LLC | 6865 | 2821 Wisman Ln | Quincy | Vending Machine Operators | 1 | 2021-03-17 00:00:00 | Town and Country Bank Midwest |
| BRANDON MCGINNIS | 6834.37 | 2005 Sycamore St | Quincy | All Other Personal Services | 1 | 2021-04-02 00:00:00 | HOMEBANK |
| NUFIT FOR YOU LLC | 6832.5 | 2122 Frese Drive | Quincy | Fitness and Recreational Sports Centers | 17 | 2020-04-08 00:00:00 | HOMEBANK |
| JOE'S AUDIO VIDEO | 6827.5 | 920 S 20th | Quincy | Motion Picture and Video Production | 1 | 2020-05-15 00:00:00 | First Bankers Trust Company, National Association |
| JOSEPH NELSON | 6827.5 | 920 S 20th St | Quincy | Electrical Contractors and Other Wiring Installation Contractors | 1 | 2021-02-06 00:00:00 | First Bankers Trust Company, National Association |
| RANAE'S LASH AND SKIN CARE STUDIO | 6798.12 | 501 N 13th Street | Quincy | Beauty Salons | 1 | 2020-04-14 00:00:00 | HOMEBANK |
| RANAE TURLINGTON | 6798.12 | 501 N 13th St | Quincy | Beauty Salons | 1 | 2021-01-20 00:00:00 | HOMEBANK |
| HAGS AUTOMOTIVE & PERFORMANCE | 6773.32 | 3425 SOUTH 46th | Quincy | General Automotive Repair | 1 | 2020-04-13 00:00:00 | HOMEBANK |
| SARA K. PASLEY | 6765 | 1315 Winsor Dr | Quincy | Child and Youth Services | 1 | 2021-01-29 00:00:00 | Bank of Springfield |
| JAMES CAMPBELL | 6753.33 | 1323 Ohio St | Quincy | Residential Remodelers | 1 | 2021-03-26 00:00:00 | First Bankers Trust Company, National Association |
| SARA K. PASLEY | 6750 | 1315 WINSOR DR | Quincy | Offices of Physical, Occupational and Speech Therapists, and Audiologists | 1 | 2020-05-07 00:00:00 | Bank of Springfield |
| KIM CRESSELL | 6747.92 | 1531 Center Granview Dr | Quincy | Janitorial Services | 1 | 2021-04-28 00:00:00 | United Community Bank |
| BRICKSTREET DIGITAL | 6725 | 1232 N 11th St | Quincy | Custom Computer Programming Services | 2 | 2021-03-30 00:00:00 | State Street Bank and Trust Company |
| KN DRYWALL | 6713.54 | 1337 N 1110th PL | Quincy | Residential Remodelers | 1 | 2020-04-15 00:00:00 | Great Rivers Bank |
| QUALITY LAWN CARE | 6700 | 514 N 12th | Quincy | Landscaping Services | 1 | 2020-05-18 00:00:00 | Town and Country Bank |
| KRISTOPHER'S HAIR STUDIO INC | 6700 | 733 Hampshire | Quincy | Beauty Salons | 1 | 2020-04-08 00:00:00 | United Community Bank |
| VALARIE SCHONARTH | 6633.12 | 1916 Adams St | Quincy | Child and Youth Services | 1 | 2021-05-01 00:00:00 | HOMEBANK |
| DIANA GRONEWOLD | 6630 | 2411 Country Club Dr N | Quincy | Offices of Real Estate Agents and Brokers | 1 | 2020-04-27 00:00:00 | State Street Bank and Trust Company |
| ROBERT J CANNADY | 6627.07 | 3014 S 8TH ST | Quincy | General Automotive Repair | 2 | 2020-04-14 00:00:00 | United Community Bank |
| SANDRA DONOVAN | 6587 | 307 N 36th 113 | Quincy | Beauty Salons | 1 | 2021-04-01 00:00:00 | State Street Bank and Trust Company |
| JENNIFER HOELSCHER | 6585 | 2054 Oak St | Quincy | Child Care Services | 1 | 2021-03-17 00:00:00 | First Bankers Trust Company, National Association |
| JOSEPH SCHRAND | 6566.65 | 6200 Lone Pine Dr | Quincy | Masonry Contractors | 1 | 2021-04-20 00:00:00 | HOMEBANK |
| MARY PRICE | 6563.54 | 513 Brookfield Rd | Quincy | Pet Care (except Veterinary) Services | 1 | 2020-04-27 00:00:00 | First Bankers Trust Company, National Association |
| RICKIE RICHMILLER | 6555 | 6211 Old Columbus Rd | Quincy | Commercial and Institutional Building Construction | 1 | 2021-02-06 00:00:00 | State Street Bank and Trust Company |
| RICKIE RICHMILLER | 6555 | 6211 Old Columbus Road | Quincy | Residential Remodelers | 1 | 2020-07-21 00:00:00 | State Street Bank and Trust Company |
| NATALIE WASHINGTON | 6547 | 3230 Brentwood Dr | Quincy | Child Care Services | 1 | 2021-05-20 00:00:00 | Capital Plus Financial, LLC |
| GEORGE DREYER | 6518.95 | 2130 Maas Rd | Quincy | All Other Grain Farming | 1 | 2021-01-27 00:00:00 | HOMEBANK |
| MICHAEL JONES | 6508.33 | 3710 Mill Creek Valley Rd | Quincy | New Single-Family Housing Construction (except For-Sale Builders) | 1 | 2021-03-23 00:00:00 | HOMEBANK |
| WILLIAMS AUTO SALES INC | 6505 | 439 North 3rd Street | Quincy | Used Car Dealers | 1 | 2020-04-07 00:00:00 | State Street Bank and Trust Company |
| NEW IMAGE CONSTRUCTION OF QUINCY | 6500 | 1020 S 6th | Quincy | Commercial and Institutional Building Construction | 1 | 2021-04-14 00:00:00 | United Community Bank |
| CURT THOMPSON CONSTRUCTION LLC | 6500 | 2417 Wintergreen Dr | Quincy | Residential Remodelers | 1 | 2021-02-27 00:00:00 | Town and Country Bank |
| MELISSA BUHRMESTER | 6500 | 1917 Jefferson | Quincy | Other Personal and Household Goods Repair and Maintenance | 2 | 2020-04-08 00:00:00 | United Community Bank |
| CURT THOMPSON CONSTRUCTION, LLC | 6500 | 2417 WINTERGREEN DR | Quincy | New Single-Family Housing Construction (except For-Sale Builders) | 1 | 2020-04-28 00:00:00 | Town and Country Bank |
| THI PHAT TO | 6495 | 2900 State St Apt 102A | Quincy | Computer and Computer Peripheral Equipment and Software Merechant Wholesalers | 1 | 2021-04-18 00:00:00 | Amur Equipment Finance, Inc. |
| ST. JOSEPH PARISH OF QUINCY, ILLINOIS | 6462.95 | 1435 E 1500th St | Quincy | Religious Organizations | 2 | 2020-04-28 00:00:00 | First Bankers Trust Company, National Association |
| KELLY DIAZ | 6448 | 2920 Sonata Dr | Quincy | Child Care Services | 1 | 2021-04-24 00:00:00 | Benworth Capital |
| KELLY DIAZ | 6448 | 2920 Sonata Dr | Quincy | Child Care Services | 1 | 2021-05-25 00:00:00 | BSD Capital, LLC dba Lendistry |
| STILL WATERS FLOAT CENTER LLC | 6440.11 | 1301 State St | Quincy | Other Personal Care Services | 1 | 2021-04-09 00:00:00 | First Mid Bank & Trust, National Association |
| KEVIN COLE | 6420 | 514 N 12th | Quincy | Landscaping Services | 1 | 2021-02-02 00:00:00 | Town and Country Bank |
| LUKE TERSTRIEP | 6403.75 | 6930 Horseshoe Valley Rd | Quincy | Poured Concrete Foundation and Structure Contractors | 1 | 2021-01-20 00:00:00 | HOMEBANK |
| TERSTRIEP CONCRETE & EXCAVATING | 6403.75 | 6930 Horseshoe Valley Rd | Quincy | Poured Concrete Foundation and Structure Contractors | 1 | 2020-04-28 00:00:00 | HOMEBANK |
| ANGELICA JOHNSON | 6400 | PO BOX 5252 | Quincy | Insurance Agencies and Brokerages | 1 | 2020-05-22 00:00:00 | State Street Bank and Trust Company |
| KIMBERLY SCHOCH | 6393.75 | 1324 Springdale N | Quincy | Other Direct Selling Establishments (Self-Employed Individuals) | 1 | 2021-03-16 00:00:00 | United Community Bank |
| CLINTON FRESE | 6350 | 2223 Oakbrook Ct | Quincy | New Single-Family Housing Construction (except For-Sale Builders) | 1 | 2021-04-17 00:00:00 | State Street Bank and Trust Company |
| TONJA BLAIR | 6348.95 | 1300 Madison St | Quincy | Computer and Computer Peripheral Equipment and Software Merechant Wholesalers | 1 | 2021-03-12 00:00:00 | HOMEBANK |
| ANNE RUPERT | 6341.02 | 307 N 36th | Quincy | Other Technical and Trade Schools | 1 | 2020-04-14 00:00:00 | United Community Bank |
| KAITLIN WHITEAKER | 6322 | 202 SOUTH 24th. APT #2 | Quincy | Pet Care (except Veterinary) Services | 1 | 2020-04-27 00:00:00 | Central State Bank |
| TERESA HUMES | 6317.07 | 409 S 12th | Quincy | Offices of Physical, Occupational and Speech Therapists, and Audiologists | 1 | 2021-05-01 00:00:00 | First Bankers Trust Company, National Association |
| DEBY HOLTSCHLAG PROFESSIONAL LAWN GROOMING INC. | 6307.85 | 6007 W Saint Anthony Rd | Quincy | Landscaping Services | 2 | 2021-02-19 00:00:00 | HOMEBANK |
| UBB INC | 6250 | 1301 N 12th | Quincy | Drinking Places (Alcoholic Beverages) | 1 | 2021-01-17 00:00:00 | HOMEBANK |
| VISULE WEB MEDIA, LLC | 6236 | 2107 Prairie Ave | Quincy | Custom Computer Programming Services | 1 | 2020-05-11 00:00:00 | Kabbage, Inc. |
| SCOTT STADLER | 6236 | 2107 Prairie Ave | Quincy | All other Professional, Scientific, and Technical Services | 1 | 2021-02-06 00:00:00 | Cross River Bank |
| MICHAEL MATLICK | 6232.29 | 3536 S 1st St | Quincy | Other Marine Fishing | 1 | 2021-03-30 00:00:00 | First Bankers Trust Company, National Association |
| MARY HUMPHREY | 6227 | 1700 North 12threet | Quincy | Drinking Places (Alcoholic Beverages) | 3 | 2020-04-08 00:00:00 | State Street Bank and Trust Company |
| DENNIS R PETERS | 6212.5 | 5029 S 27th St | Quincy | All Other Specialty Trade Contractors | 1 | 2021-03-20 00:00:00 | Commerce Bank |
| JAMES A BRYAN | 6200 | 1933 CHESTNUT ST | Quincy | All Other General Merchandise Stores | 3 | 2020-04-13 00:00:00 | United Community Bank |
| CAROL RISCHAR | 6193.52 | 5311 Eagle Pine Dr | Quincy | Offices of Real Estate Agents and Brokers | 1 | 2021-02-13 00:00:00 | HOMEBANK |
| NUDO INC | 6190 | 729 Hampshire | Quincy | Beauty Salons | 1 | 2020-04-10 00:00:00 | State Street Bank and Trust Company |
| NUDO INC | 6190 | 729 Hampshire | Quincy | Beauty Salons | 1 | 2021-03-13 00:00:00 | State Street Bank and Trust Company |
| ANNE RUPERT | 6184.79 | 306 N 36th suite 113 | Quincy | All other Professional, Scientific, and Technical Services | 1 | 2021-04-03 00:00:00 | United Community Bank |
| RYAN STARK | 6180 | 2633 S 18th St | Quincy | Motion Picture and Video Production | 1 | 2021-01-27 00:00:00 | State Street Bank and Trust Company |
| RYAN STARK | 6180 | 2633 South 18th Street | Quincy | All other Professional, Scientific, and Technical Services | 1 | 2020-05-01 00:00:00 | State Street Bank and Trust Company |
| VIRGINIA MALANEY | 6167 | 3416 Dee Dr | Quincy | Child Care Services | 1 | 2021-03-10 00:00:00 | State Street Bank and Trust Company |
| DIPITYDOG PET SALON | 6132 | 300 N 8th St | Quincy | Pet Care (except Veterinary) Services | 1 | 2020-04-11 00:00:00 | State Street Bank and Trust Company |
| GARY K. BLOMGREN CPA INC | 6100 | 4321 Broadway | Quincy | Offices of Certified Public Accountants | 2 | 2020-04-08 00:00:00 | First Mid Bank & Trust, National Association |
| NEW IMAGE CONSTRUCTION OF QUINCY INC | 6100 | 1020 S. 6th | Quincy | Industrial Building Construction | 1 | 2020-05-01 00:00:00 | United Community Bank |
| SPENCER SCHELP | 6100 | 1809 GROVE AVE | Quincy | Offices of Real Estate Agents and Brokers | 1 | 2020-04-28 00:00:00 | Bank of Springfield |
| TIM FULLER | 6086 | 2046 Oak St | Quincy | Drywall and Insulation Contractors | 1 | 2021-04-02 00:00:00 | Harvest Small Business Finance, LLC |
| KENT MCCLAIN | 6085 | 5210 N 60TH ST | Quincy | Reupholstery and Furniture Repair | 1 | 2020-04-28 00:00:00 | United Community Bank |
| TERRY JR. SEELAND | 6076.05 | 421 N 32nd St | Quincy | All Other Miscellaneous Store Retailers (except Tobacco Stores) | 1 | 2021-04-03 00:00:00 | Liberty Bank |
| ERICH ELLIGSEN AUTOMOTIVE INC. | 6054.44 | 1525 N. 8th St. | Quincy | General Automotive Repair | 2 | 2020-04-27 00:00:00 | First Bankers Trust Company, National Association |
| BEERS TAX SERVICE, INC. | 6000 | 1627 STATE ST | Quincy | Other Gambling IndustriesTax Preparation Services | 3 | 2020-04-09 00:00:00 | Town and Country Bank |
| MEGAN WALLER | 5981.87 | 1611 Jackson St | Quincy | Beauty Salons | 1 | 2021-04-02 00:00:00 | HOMEBANK |
| CHET COONROD | 5980.62 | 1931 Jefferson | Quincy | Photography Studios, Portrait | 1 | 2021-03-13 00:00:00 | HOMEBANK |
| KATHRYN MANNHARDT | 5967.27 | 1814 Hampshire | Quincy | Other Performing Arts Companies | 1 | 2021-01-28 00:00:00 | First Bankers Trust Company, National Association |
| LAURA MAYS | 5950 | 1657 York | Quincy | Stationery Product Manufacturing | 1 | 2021-01-27 00:00:00 | United Community Bank |
| AHMED FAYED | 5943 | 1704 N 24th Ste 6 | Quincy | Automotive Body, Paint, and Interior Repair and Maintenance | 1 | 2021-03-25 00:00:00 | Central State Bank |
| LASTAR WATKINS | 5940.62 | 4811 Broadway | Quincy | Beauty Salons | 1 | 2021-04-06 00:00:00 | United Community Bank |
| ROBERT KROENCKE INSURANCE AGENCY INC. | 5938.48 | 1427 Tuscany Dr | Quincy | Insurance Agencies and Brokerages | 1 | 2021-04-03 00:00:00 | Liberty Bank |
| COURAGE WISSINK | 5924.18 | 900 State St | Quincy | Cosmetics, Beauty Supplies, and Perfume Stores | 1 | 2021-03-23 00:00:00 | United Community Bank |
| CHRISTOPHER T HANLIN | 5900 | 419 S 7TH ST | Quincy | All Other Support Services | 6 | 2020-04-29 00:00:00 | United Community Bank |
| LAURA MAYS | 5900 | 107 N. 10TH ST | Quincy | Commercial Printing (except Screen and Books) | 2 | 2020-04-29 00:00:00 | United Community Bank |
| CHRISTINA DOCHTERMAN | 5888.52 | 331 S 36th | Quincy | Beauty Salons | 1 | 2021-02-23 00:00:00 | Bank of Monticello |
| ELITE TERMITE & PEST CONTROL | 5875 | 714 South 57th St | Quincy | All Other Personal Services | 3 | 2020-04-27 00:00:00 | State Street Bank and Trust Company |
| ELITE TERMITE & PEST CONTROL | 5875 | 714 S 57th St | Quincy | All Other Personal Services | 3 | 2021-02-24 00:00:00 | State Street Bank and Trust Company |
| RESHA BROCK | 5865 | 840 State St | Quincy | Beauty Salons | 1 | 2021-05-12 00:00:00 | The Enterprise Center Capital Corporation |
| COUNTRY FINANCIAL | 5841.75 | 405 Hampshire | Quincy | Insurance Agencies and Brokerages | 2 | 2020-04-28 00:00:00 | United State Bank |
| QUINCY INSURANCE GROUP INC | 5831.42 | 1601 Broadway | Quincy | Insurance Agencies and Brokerages | 2 | 2021-02-10 00:00:00 | HOMEBANK |
| THE SWEET APRICOT SHOP INC | 5815 | 129 N 6th | Quincy | Women's Clothing Stores | 6 | 2021-03-26 00:00:00 | Bank of Springfield |
| KINARD PHOTOGRAPHY | 5808 | 116 Park Plaza | Quincy | Photography Studios, Portrait | 2 | 2020-04-29 00:00:00 | HOMEBANK |
| KINARD PHOTOGRAPHY | 5808 | 116 Park Plz | Quincy | Photography Studios, Portrait | 2 | 2021-01-17 00:00:00 | HOMEBANK |
| JESSICA WHISTON | 5806.37 | 3729 n 36th | Quincy | Not available | 1 | 2020-05-01 00:00:00 | Celtic Bank Corporation |
| WEATHERFORD TRUCKING | 5802.9 | 804 RIM RD | Quincy | Specialized Freight (except Used Goods) Trucking, Long-Distance | 1 | 2020-04-09 00:00:00 | North Adams State Bank |
| KENT DUESTERHAUS | 5800 | 5229 Locust | Quincy | Commercial and Industrial Machinery and Equipment (except Automotive and Electronic) Repair and Maintenance | 1 | 2020-05-19 00:00:00 | Bank of Springfield |
| COMPLETE GAME TRAINING ACADEMY | 5800 | 1817 WILMAR ORCH | Quincy | Fitness and Recreational Sports Centers | 7 | 2020-04-13 00:00:00 | United Community Bank |
| THE SWEET APRICOT SHOP INC | 5800 | 129 N 6th | Quincy | Women's Clothing Stores | 6 | 2020-04-29 00:00:00 | Bank of Springfield |
| MATTHEW ZANGER | 5765 | 2121 Frese Dr | Quincy | Insurance Agencies and Brokerages | 1 | 2021-02-25 00:00:00 | First Bankers Trust Company, National Association |
| BRYAN BRUNS | 5752 | 1515 N 10TH ST | Quincy | Hay Farming | 1 | 2020-04-29 00:00:00 | United Community Bank |
| K. DYER INC | 5750 | 421 Hampshire | Quincy | Drinking Places (Alcoholic Beverages) | 2 | 2020-04-15 00:00:00 | HOMEBANK |
| NUFIT FOR YOU LLC | 5732.27 | 3906 Broadway | Quincy | Fitness and Recreational Sports Centers | 15 | 2021-02-04 00:00:00 | HOMEBANK |
| GEMSTONE COUNTERTOPS, INC. | 5712.5 | 2627 Ellington Rd | Quincy | Wood Kitchen Cabinet and Countertop Manufacturing | 2 | 2020-04-10 00:00:00 | First Bankers Trust Company, National Association |
| ROBERT HULTZ | 5700 | 4306 HARVEY ST | Quincy | Lessors of Other Real Estate Property | 2 | 2020-04-08 00:00:00 | United Community Bank |
| DAVID K COLE | 5692.5 | 2314 Hawthorne Hill Rd E | Quincy | Painting and Wall Covering Contractors | 1 | 2021-02-18 00:00:00 | United Community Bank |
| DIEU VU | 5690 | 4440 Broadway 9 | Quincy | Computer and Computer Peripheral Equipment and Software Merechant Wholesalers | 1 | 2021-02-24 00:00:00 | Navy FCU |
| LAVISH FLORAL EVENTS, INC. | 5682 | 105 N 10TH ST | Quincy | Florist | 3 | 2020-04-08 00:00:00 | United Community Bank |
| DOUG ASCHEMANN | 5672 | 4329 S 78th St | Quincy | Soybean Farming | 1 | 2021-01-27 00:00:00 | State Street Bank and Trust Company |
| GEM CITY INSURANCE LLC | 5651.17 | 535 Main St. Suite 1B | Quincy | Insurance Agencies and Brokerages | 1 | 2020-04-08 00:00:00 | HOMEBANK |
| ON THE MARK CONCRETE DECORATIONS INC | 5625 | 622 S 23rd St | Quincy | New Housing For-Sale Builders | 1 | 2021-01-20 00:00:00 | HOMEBANK |
| ON THE MARK CONCRETE DECORATIONS, INC | 5625 | 622 South 23rd Street | Quincy | Poured Concrete Foundation and Structure Contractors | 1 | 2020-04-15 00:00:00 | HOMEBANK |
| HAROLD KIRLIN | 5622.3 | 3025 Lantern Ln | Quincy | Corn Farming | 1 | 2021-02-03 00:00:00 | Liberty Bank |
| TREVOR HILL | 5610 | 3215 Maine. | Quincy | Beauty Salons | 1 | 2020-05-01 00:00:00 | Central State Bank |
| LAURA ZANGER | 5607 | 1210 Hamphsire | Quincy | Beauty Salons | 1 | 2020-04-27 00:00:00 | State Street Bank and Trust Company |
| DEDERT CONSTRUCTION INC | 5602.5 | 1317 Cadbury Ridge | Quincy | New Single-Family Housing Construction (except For-Sale Builders) | 1 | 2020-04-11 00:00:00 | HOMEBANK |
| DIEU VU | 5600 | 4440 Broadway 9 | Quincy | Computer and Computer Peripheral Equipment and Software Merechant Wholesalers | 3 | 2020-05-01 00:00:00 | Navy FCU |
| MICHAEL NORRIS | 5599.37 | 1407 South 24th | Quincy | Offices of Real Estate Agents and Brokers | 1 | 2020-04-15 00:00:00 | HOMEBANK |
| MICHAEL NORRIS | 5599.37 | 1704 N 24th | Quincy | Offices of Real Estate Agents and Brokers | 1 | 2021-01-19 00:00:00 | HOMEBANK |
| POWELL'S PRIDE III LLC | 5582.05 | 1310 Washington St Unit 104 | Quincy | Lessors of Residential Buildings and Dwellings | 2 | 2021-04-14 00:00:00 | First Bankers Trust Company, National Association |
| JOHN MATLICK | 5570.2 | 1218 1/2 N 8th St | Quincy | Other Vegetable (except Potato) and Melon Farming | 1 | 2021-04-14 00:00:00 | First Bankers Trust Company, National Association |
| KELLEY ELSIE | 5565 | 1011 South LynMar Dr | Quincy | Child Care Services | 1 | 2020-05-01 00:00:00 | State Street Bank and Trust Company |
| JAMIE KLINGELE | 5500 | 1414 Vermont | Quincy | Beauty Salons | 1 | 2020-04-28 00:00:00 | First Mid Bank & Trust, National Association |
| K DYER INC | 5477.9 | 421 Hampshire | Quincy | All Other Amusement and Recreation Industries | 1 | 2021-01-28 00:00:00 | HOMEBANK |
| BRETT ROAN | 5470.63 | 618 Maine Lowr | Quincy | Independent Artists, Writers, and Performers | 1 | 2021-04-26 00:00:00 | Square Capital, LLC |
| JARED HOLBROOK | 5455 | 627 Hamilton Ave | Quincy | Photography Studios, Portrait | 1 | 2021-03-10 00:00:00 | State Street Bank and Trust Company |
| PAUL WORKMAN | 5446.65 | 1007 N 18th St | Quincy | Drinking Places (Alcoholic Beverages) | 1 | 2021-01-17 00:00:00 | HOMEBANK |
| JOHN SCHUTTE | 5446.25 | 1007 N 18th St | Quincy | Drinking Places (Alcoholic Beverages) | 1 | 2021-01-17 00:00:00 | HOMEBANK |
| JULIA POULTER | 5441.25 | 1100 Hemingway Dr N | Quincy | Offices of Real Estate Agents and Brokers | 1 | 2021-03-08 00:00:00 | Liberty Bank |
| JESSICA WIEGMANN | 5437.29 | 725 S 22nd St | Quincy | Child Care Services | 1 | 2021-03-26 00:00:00 | First Bankers Trust Company, National Association |
| INNOVATIVE HOME SOLUTIONS INC. | 5404.02 | 1405 S 24th | Quincy | Exterminating and Pest Control Services | 1 | 2021-03-23 00:00:00 | Bank of Monticello |
| TAMMI'S NAILS | 5403.2 | 420 South 8th Street | Quincy | Computer and Computer Peripheral Equipment and Software Merechant Wholesalers | 1 | 2020-05-05 00:00:00 | HOMEBANK |
| ANGELA KINDHART | 5400 | 614 Maine | Quincy | Drinking Places (Alcoholic Beverages) | 1 | 2021-04-24 00:00:00 | State Street Bank and Trust Company |
| GAMEMASTERS II | 5384.62 | 5101 Broadway | Quincy | Sporting and Recreational Goods and Supplies Merchant Wholesalers | 1 | 2020-04-09 00:00:00 | HOMEBANK |
| JOHN R. LONGLETT | 5384.57 | 2510 Parkwood Ct. | Quincy | All Other Grain Farming | 1 | 2020-04-30 00:00:00 | North Adams State Bank |
| BEST KEPT TURF INC. | 5372 | 3323 Cannonball Rd | Quincy | All Other Personal Services | 2 | 2020-04-29 00:00:00 | United Community Bank |
| ROME C FRERICKS | 5283.54 | 1006 Anne Ave | Quincy | Landscape Architectural Services | 1 | 2021-03-18 00:00:00 | Compeer Financial, ACA |
| FIVE STAR AUTO CENTER | 5282.15 | 434 Gardner Expressway | Quincy | General Automotive Repair | 1 | 2020-04-07 00:00:00 | First Bankers Trust Company, National Association |
| BOBETTE CAWTHON | 5261.66 | 2625 Random Ct | Quincy | Offices of Real Estate Agents and Brokers | 1 | 2021-03-20 00:00:00 | United Community Bank |
| ONLINE TREASURES LLC | 5250 | 3101 Rose Valley Ln | Quincy | Gift, Novelty, and Souvenir Stores | 1 | 2021-03-27 00:00:00 | State Street Bank and Trust Company |
| ONLINE TREASURES LLC | 5250 | 3101 Rose Valley Lane | Quincy | Gift, Novelty, and Souvenir Stores | 1 | 2020-04-11 00:00:00 | State Street Bank and Trust Company |
| ERIC R PETERS | 5249.37 | 9518 Rock Quarry Road | Quincy | Other Personal and Household Goods Repair and Maintenance | 1 | 2021-03-20 00:00:00 | Commerce Bank |
| TENHOUSE TRUCKING, LLC | 5242 | 2111 CURVED CREEK CT | Quincy | Specialized Freight (except Used Goods) Trucking, Long-Distance | 1 | 2020-04-27 00:00:00 | North Adams State Bank |
| CROSSROAD CHURCH, INC. | 5230 | 2118 S. 23RD ST | Quincy | Religious Organizations | 1 | 2020-04-10 00:00:00 | United Community Bank |
| ROUNDUP EXPRESS ROUNDUP EXPRESS | 5227.25 | 1620 N 3rd St | Quincy | Mobile Food Services | 1 | 2021-04-21 00:00:00 | North Adams State Bank |
| CLETUS KLAUSER TRUCKING | 5226.67 | 1198 E 1400TH PL | Quincy | General Freight Trucking, Local | 1 | 2020-04-28 00:00:00 | Liberty Bank |
| CLETUS KLAUSER | 5226.65 | 1198 E 1400th Pl | Quincy | General Freight Trucking, Long-Distance, Truckload | 1 | 2021-02-10 00:00:00 | HOMEBANK |
| CHERYL LIESEN | 5220 | 313 South 36th | Quincy | Beauty Salons | 1 | 2020-04-27 00:00:00 | State Street Bank and Trust Company |
| E L WARREN MINISTRIES INTERNATIONAL | 5183 | 215 N 25th | Quincy | Religious Organizations | 4 | 2020-04-27 00:00:00 | State Street Bank and Trust Company |
| ROSS ALTENHEIN | 5176.02 | 6815 N 45th St | Quincy | Corn Farming | 1 | 2021-02-07 00:00:00 | HOMEBANK |
| ABRAM WISEMAN CONSTRUCTION | 5150 | 2806 Lind | Quincy | Residential Remodelers | 1 | 2020-08-07 00:00:00 | Town and Country Bank Midwest |
| NATHAN GENEBACHER | 5136.45 | 2225 S 48th St | Quincy | Oilseed and Grain Combination Farming | 1 | 2021-03-20 00:00:00 | Compeer Financial, ACA |
| MICHELLE CASHMAN | 5040.4 | 4103 Marian Dr | Quincy | Securities Brokerage | 1 | 2021-04-04 00:00:00 | Liberty Bank |
| TERESA HUMES | 5030.2 | 409 S 12th | Quincy | Offices of Physical, Occupational and Speech Therapists, and Audiologists | 1 | 2020-04-28 00:00:00 | First Bankers Trust Company, National Association |
| GREGORY MAAS | 5027 | 3420 Lewis Dr | Quincy | Soybean Farming | 1 | 2021-01-28 00:00:00 | State Street Bank and Trust Company |
| GREGORY MAAS | 5027 | 3420 Lewis Dr | Quincy | Soybean Farming | 1 | 2021-04-30 00:00:00 | State Street Bank and Trust Company |
| JOSEPH RABE | 5007 | 422 Yule Ct | Quincy | Soybean Farming | 1 | 2021-02-05 00:00:00 | State Street Bank and Trust Company |
| JOSHUA EGER | 5006.65 | 720 Payson Ave | Quincy | All other Professional, Scientific, and Technical Services | 1 | 2021-01-26 00:00:00 | HOMEBANK |
| GIGAHERTZ GARAGE | 5000 | 720 Payson Avenue | Quincy | Computer and Office Machine Repair and Maintenance | 1 | 2020-04-29 00:00:00 | HOMEBANK |
| CURTIS MOORE | 5000 | 1529 S. 30TH ST | Quincy | Other Gambling IndustriesTax Preparation Services | 1 | 2020-05-05 00:00:00 | United Community Bank |
| BEST KEPT SOD FARM INC | 5000 | 3346 Hunter Rd | Quincy | Landscaping Services | 1 | 2020-04-14 00:00:00 | State Street Bank and Trust Company |
| JT CREATIVE SOLUTIONS | 4931.25 | 2116 State Street | Quincy | Graphic Design Services | 1 | 2020-05-26 00:00:00 | First Bankers Trust Company, National Association |
| JENNIFER TERSTRIEP | 4931.25 | 2116 State St | Quincy | Graphic Design Services | 1 | 2021-01-29 00:00:00 | First Bankers Trust Company, National Association |
| SANDRA L. THOMPSON | 4925 | 1672 N 1400th Ave | Quincy | Other Direct Selling Establishments (Self-Employed Individuals) | 1 | 2020-05-18 00:00:00 | Liberty Bank |
| COLIN STEGEMAN | 4917.5 | 2022 HILLTOP DR | Quincy | Computer Systems Design Services | 1 | 2020-04-28 00:00:00 | Liberty Bank |
| SHIRLEY K LONGLETT | 4902 | 2510 PARKWOOD CT | Quincy | All Other Grain Farming | 1 | 2020-04-28 00:00:00 | North Adams State Bank |
| NEISEN TRANSPORTATION, INC. | 4875 | 1218 East 1350th Street | Quincy | General Freight Trucking, Long-Distance, Truckload | 1 | 2020-04-16 00:00:00 | State Street Bank and Trust Company |
| RODNEY HOFFMAN | 4872 | 1209 Emerald Dr | Quincy | Automotive Glass Replacement Shops | 1 | 2021-02-04 00:00:00 | State Street Bank and Trust Company |
| RODNEY HOFFMAN | 4872 | 1209 Emerald Drive | Quincy | Automotive Glass Replacement Shops | 1 | 2020-04-10 00:00:00 | State Street Bank and Trust Company |
| RITA BROWN | 4866.67 | 3326 Cannonball Rd | Quincy | Child Care Services | 1 | 2021-04-07 00:00:00 | United Community Bank |
| ASPEN CHASE INVESTMENTS, INC | 4811.82 | 3328 CAMBRIDGE EST | Quincy | Miscellaneous Intermediation | 1 | 2020-04-06 00:00:00 | United Community Bank |
| JOSEPH WUESTENFELD | 4804.79 | 2250 CHESTNUT ST | Quincy | Painting and Wall Covering Contractors | 1 | 2020-04-29 00:00:00 | United Community Bank |
| DESIGNER'S EDGE DAY SPA SALON | 4800 | 532 N 12th | Quincy | Beauty Salons | 1 | 2020-04-27 00:00:00 | Town and Country Bank Midwest |
| LORAIN AUDET | 4766.25 | 520 S 21st St | Quincy | Beauty Salons | 1 | 2021-02-11 00:00:00 | United Community Bank |
| SCOTT RIGG | 4750 | 5025 Spyglass Hl | Quincy | Horses and Other Equine Production | 1 | 2021-03-13 00:00:00 | First Bankers Trust Company, National Association |
| ASPEN CHASE INVESTMENTS INC | 4737 | 3328 Cambridge Est | Quincy | Administrative Management and General Management Consulting Services | 1 | 2021-01-28 00:00:00 | United Community Bank |
| THOMAS FAMILY INSURANCE SERVICES, LLC | 4733 | 3319 N. Tower Road | Quincy | Direct Life Insurance Carriers | 1 | 2020-04-27 00:00:00 | First Bankers Trust Company, National Association |
| APPLIANCE SOLUTIONS INC | 4710 | 1808 State St | Quincy | Appliance Repair and Maintenance | 1 | 2021-03-25 00:00:00 | State Street Bank and Trust Company |
| JENNIFER DANCER | 4702.5 | 1311 SPRINGDALE | Quincy | Sports Teams and Clubs | 1 | 2020-04-28 00:00:00 | United Community Bank |
| ROSE GRIGGS | 4700 | 1836 Broadway | Quincy | Computer and Computer Peripheral Equipment and Software Merechant Wholesalers | 1 | 2020-04-15 00:00:00 | United Community Bank |
| SARA ELIZABETH WEDDINGS LLC | 4700 | 107 N. 10TH ST | Quincy | All Other Personal Services | 1 | 2020-05-05 00:00:00 | United Community Bank |
| JULIE NAUSLAR | 4695 | 4321 Bryant Dr | Quincy | All Other Personal Services | 1 | 2021-03-13 00:00:00 | Colorado Enterprise Fund |
| REAGAN AKERS | 4690 | 628 S 20th St | Quincy | Beauty Salons | 1 | 2021-05-01 00:00:00 | State Street Bank and Trust Company |
| ANNETTE NEALLY | 4689 | 331 S 36th 6 | Quincy | Beauty Salons | 1 | 2021-02-10 00:00:00 | Town and Country Bank Midwest |
| CARA ELDER | 4688 | 630 State St | Quincy | Janitorial Services | 1 | 2021-03-17 00:00:00 | United Community Bank |
| BRANDON TIDWELL | 4677 | 332 Cherry St | Quincy | Residential Remodelers | 1 | 2021-04-22 00:00:00 | Prestamos CDFI, LLC |
| JOHN PARKE | 4672.5 | 3413 W Lyn Mar Dr | Quincy | Flooring Contractors | 1 | 2021-01-30 00:00:00 | United Community Bank |
| BETH WEBER | 4666 | 611 Country Club Hts | Quincy | Independent Artists, Writers, and Performers | 1 | 2021-05-23 00:00:00 | BSD Capital, LLC dba Lendistry |
| LOREN FARR | 4651.67 | 335 S 63rd St | Quincy | Recyclable Material Merchant Wholesalersng | 1 | 2021-04-08 00:00:00 | United Community Bank |
| SARA ELIZABETH WEDDINGS | 4645.2 | 107 N 10th St | Quincy | All Other Personal Services | 1 | 2021-01-30 00:00:00 | United Community Bank |
| J WRAY | 4639.37 | 5322 Glencrie Dr | Quincy | Corn Farming | 1 | 2021-03-13 00:00:00 | First Bankers Trust Company, National Association |
| THI NGUYEN | 4632.7 | 4440 Broadway # 9 | Quincy | Computer and Computer Peripheral Equipment and Software Merechant Wholesalers | 1 | 2021-03-31 00:00:00 | United Community Bank |
| ADAM SMITH | 4625 | 601 South 22nd Street | Quincy | New Single-Family Housing Construction (except For-Sale Builders) | 1 | 2020-04-27 00:00:00 | State Street Bank and Trust Company |
| KATHRYN DREYER | 4603.32 | 1531 Manor Hill Dr | Quincy | Beauty Salons | 1 | 2021-05-05 00:00:00 | United Community Bank |
| ASHLEY SLOAN | 4600 | 3212 ACADIA WAY | Quincy | Child Care Services | 1 | 2020-04-27 00:00:00 | Town and Country Bank |
| CARLA SHANK | 4600 | 1725 Adams St | Quincy | Janitorial Services | 1 | 2021-04-14 00:00:00 | HOMEBANK |
| BEST KEPT SOD FARM INC | 4582 | 3346 Hunter Rd | Quincy | All Other Grain Farming | 1 | 2021-01-31 00:00:00 | State Street Bank and Trust Company |
| T. WOMACK PAINTING | 4552 | 527 Jackson St. | Quincy | Painting and Wall Covering Contractors | 1 | 2020-04-27 00:00:00 | First Bankers Trust Company, National Association |
| A.S. TECHNOLOGY, LLC | 4524.8 | 2601 SUMMER CRK | Quincy | Computer Systems Design Services | 1 | 2020-04-28 00:00:00 | Liberty Bank |
| PARRISH JEWELERS | 4518 | 2826 N. 18th St. | Quincy | Jewelry, Watch, Precious Stone, and Precious Metal Merchant Wholesalers | 1 | 2020-04-28 00:00:00 | First Bankers Trust Company, National Association |
| TINA L CHISHOLM | 4500 | 1316 S 15TH ST | Quincy | Child Care Services | 1 | 2020-04-28 00:00:00 | First Mid Bank & Trust, National Association |
| TRISTATE PAVEMENT & TRUCKING LLC | 4500 | BRECKENRIDGE DR | Quincy | Specialized Freight (except Used Goods) Trucking, Local | 4 | 2020-04-07 00:00:00 | Town and Country Bank Midwest |
| LOOS CONSTRUCTION | 4497 | 1630 Curtis Creek | Quincy | Commercial and Institutional Building Construction | 3 | 2020-04-27 00:00:00 | State Street Bank and Trust Company |
| VIKKI CRIDER | 4456.87 | 715 Lind St | Quincy | Child Care Services | 1 | 2020-04-28 00:00:00 | First Bankers Trust Company, National Association |
| VIKKI CRIDER | 4456.87 | 715 Lind St | Quincy | Child Care Services | 1 | 2021-02-04 00:00:00 | First Bankers Trust Company, National Association |
| ABIGAIL OSHNER | 4433.54 | 2418 Green Acres | Quincy | Beauty Salons | 1 | 2021-03-30 00:00:00 | First Bankers Trust Company, National Association |
| JEANNE DIETRICH | 4355 | 1077 E 1453rd Ln | Quincy | Child Care Services | 1 | 2021-02-05 00:00:00 | State Street Bank and Trust Company |
| STACEY MARTIN | 4350 | 3021 Schildt Lane | Quincy | Child Care Services | 1 | 2020-04-29 00:00:00 | State Street Bank and Trust Company |
| QUINCY GUN CLUB | 4320 | 1317 Cadbury Ridge | Quincy | All Other Amusement and Recreation Industries | 2 | 2020-04-11 00:00:00 | HOMEBANK |
| JESSICA BENTON | 4284.59 | 214 N 6th | Quincy | Photography Studios, Portrait | 1 | 2021-02-18 00:00:00 | Square Capital, LLC |
| HELGA WILLIAMS | 4266.88 | 535 Maine Ste 13A | Quincy | All Other Personal Services | 1 | 2021-04-01 00:00:00 | First Mid Bank & Trust, National Association |
| T & T CLEAN PROS | 4250 | 600 S. 16th. | Quincy | Janitorial Services | 2 | 2020-04-27 00:00:00 | First Bankers Trust Company, National Association |
| GEORGE BENZ | 4250 | 6329 South 48th | Quincy | All Other Grain Farming | 1 | 2020-05-01 00:00:00 | State Street Bank and Trust Company |
| ANDREW WILLIAMS | 4246 | 1527 Locust Apt 12 | Quincy | Flooring Contractors | 1 | 2021-04-19 00:00:00 | Customers Bank |
| JESSICA BENTON | 4233.18 | 214 North 6th | Quincy | Photography Studios, Portrait | 1 | 2020-05-20 00:00:00 | Celtic Bank Corporation |
| FLOOR POWER INC. | 4215.02 | 2805 Riverside Terrace | Quincy | Flooring Contractors | 1 | 2020-05-01 00:00:00 | First Bankers Trust Company, National Association |
| JANET L W CANAVAN INC | 4212 | 1232 Summers Ln | Quincy | Other Activities Related to Real Estate | 1 | 2021-01-23 00:00:00 | State Street Bank and Trust Company |
| JANET L W CANAVAN, INC | 4210 | 1232 Summers Lane | Quincy | Other Activities Related to Real Estate | 1 | 2020-05-06 00:00:00 | State Street Bank and Trust Company |
| KATHRYN ELIZABETH MANNHARDT | 4202 | 201 N. 3rd St. | Quincy | Fine Arts Schools | 1 | 2020-04-27 00:00:00 | First Bankers Trust Company, National Association |
| NICOLE SIDELL | 4200 | 3244 Quincy MALL | Quincy | Full-Service Restaurants | 2 | 2020-04-28 00:00:00 | First Mid Bank & Trust, National Association |
| KELLI LAMBERT | 4200 | 1836 Maine | Quincy | Offices of Chiropractors | 1 | 2020-06-29 00:00:00 | Town and Country Bank |
| NAIL 2 O | 4192 | 1503 S 12th | Quincy | Computer and Computer Peripheral Equipment and Software Merechant Wholesalers | 1 | 2020-05-15 00:00:00 | First Bankers Trust Company, National Association |
| JARED HOLBROOK | 4190 | 627 Hamilton Ave | Quincy | Photography Studios, Portrait | 1 | 2020-05-21 00:00:00 | State Street Bank and Trust Company |
| JEFFREY MCMILLAN | 4180 | 2212 W Huntington Dr | Quincy | Reupholstery and Furniture Repair | 1 | 2021-04-28 00:00:00 | Central State Bank |
| HANNAH O'DONNELL | 4165.21 | 646 Maine | Quincy | Other Personal Care Services | 1 | 2021-03-08 00:00:00 | Square Capital, LLC |
| HANNAH O'DONNELL | 4115.23 | 646 Maine | Quincy | Other Personal Care Services | 1 | 2020-05-06 00:00:00 | Celtic Bank Corporation |
| SYLVIA WOLF | 4115 | 3110 Lewis Dr | Quincy | Child Care Services | 1 | 2020-04-15 00:00:00 | State Street Bank and Trust Company |
| RICHARD WILSON | 4109.57 | 1240 E 1500th St | Quincy | Beef Cattle Ranching and Farming | 1 | 2021-02-24 00:00:00 | First Bankers Trust Company, National Association |
| FARLOW REAL ESTATE EXPERTS INC | 4100 | 4811 Broadway | Quincy | Other Activities Related to Real Estate | 1 | 2020-04-13 00:00:00 | United Community Bank |
| JOYCE K JANSEN | 4100 | 718 E BRENNAN DR | Quincy | Child Care Services | 1 | 2020-04-28 00:00:00 | First Mid Bank & Trust, National Association |
| QUINCY CATHOLIC ELEMENTARY SCHOOLS FOUNDATION | 4100 | 2223 SAINT ANTHONY RD | Quincy | Other Grantmaking and Giving Services | 3 | 2020-06-30 00:00:00 | United Community Bank |
| KIMBERLY BOUDREAU | 4099.37 | 3021 EVANGELINE RD | Quincy | Marketing Consulting Services | 1 | 2020-04-28 00:00:00 | United Community Bank |
| ERLA LOHMEYER | 4075 | 3421 Payson Rd | Quincy | Beauty Salons | 1 | 2021-04-06 00:00:00 | State Street Bank and Trust Company |
| PERENNIAL LAWN CARE | 4070.42 | 7411 N 45TH ST | Quincy | Landscape Architectural Services | 1 | 2020-06-30 00:00:00 | Liberty Bank |
| LAY IT DOWN LLC | 4070 | 1227 South 12th | Quincy | Flooring Contractors | 1 | 2020-04-30 00:00:00 | State Street Bank and Trust Company |
| GUSTAV RIECKHOFF | 4062 | 832 Maine. PO BOX 3121 | Quincy | Musical Instrument and Supplies Stores | 3 | 2020-05-13 00:00:00 | Central State Bank |
| LARRY'S PROFESSIONAL LAWN CARE SERVICE INC. | 4050.68 | 2036 Payson Drive | Quincy | Landscape Architectural Services | 2 | 2020-04-06 00:00:00 | First Bankers Trust Company, National Association |
| TERESA GRAFF | 4042 | 325 S 8th St Ste B | Quincy | Offices of Certified Public Accountants | 1 | 2021-02-05 00:00:00 | Liberty Bank |
| JENNIFER WILLINGHAM | 4041 | 1032 Woodbury Court | Quincy | Graphic Design Services | 1 | 2020-04-15 00:00:00 | State Street Bank and Trust Company |
| BRONZE'N U, LLC | 4025 | 307 N 36th Suite 210 | Quincy | Other Personal Care Services | 4 | 2020-04-08 00:00:00 | United Community Bank |
| RICKY HALL | 4024.38 | 1608 Harrison St | Quincy | Lawn and Garden Tractor and Home Lawn and Garden Equipment Manufacturing | 1 | 2021-01-26 00:00:00 | United Community Bank |
| RICKY HALL | 4024.37 | 1608 HARRISON ST | Quincy | Landscaping Services | 1 | 2020-04-29 00:00:00 | United Community Bank |
| ALAN M BLICKHAN | 4000 | 1305 SPRINGDALE SO | Quincy | Offices of Real Estate Agents and Brokers | 1 | 2020-05-13 00:00:00 | First Mid Bank & Trust, National Association |
| KIMBERLY JOHNSON | 4000 | 307 S 16th | Quincy | All other Professional, Scientific, and Technical Services | 1 | 2020-04-14 00:00:00 | State Street Bank and Trust Company |
| 360 PRO-CLEAN INC. | 4000 | 1530 E 1850th St | Quincy | Carpet and Upholstery Cleaning Services | 2 | 2020-04-08 00:00:00 | State Street Bank and Trust Company |
| JANELLE WEGS | 3992.08 | 1704 N 24th | Quincy | Beauty Salons | 1 | 2021-02-24 00:00:00 | United Community Bank |
| HENRY B. GEISE, ATTORNEY | 3984.37 | 636 Hampshire. | Quincy | Offices of Lawyers | 1 | 2020-04-27 00:00:00 | First Bankers Trust Company, National Association |
| JOSEPH HAMMERQUIST | 3982 | 211 Cherry St | Quincy | Flooring Contractors | 1 | 2021-02-05 00:00:00 | United Community Bank |
| JORDAN LEWTON | 3969.58 | 1103 S 22nd St | Quincy | Child Care Services | 1 | 2021-03-23 00:00:00 | First Bankers Trust Company, National Association |
| JERI HARMS | 3967 | 2430 Country Club Dr S | Quincy | Other Miscellaneous Nondurable Goods Merchant Wholesalers | 1 | 2021-03-06 00:00:00 | Town and Country Bank Midwest |
| TERESA SNYDER | 3964 | 209 Chestnut St | Quincy | Other Personal Care Services | 1 | 2021-04-03 00:00:00 | WebBank |
| JESSICA R LAVERY | 3949.79 | 809 Klondike Rd | Quincy | Beauty Salons | 1 | 2021-03-15 00:00:00 | United Community Bank |
| JUS BLENDZ | 3900 | 2200 N 12th | Quincy | Barber Shops | 1 | 2020-05-06 00:00:00 | Town and Country Bank |
| HOLLY A REINOLD | 3900 | 3612 BRIARWOOD DR | Quincy | Child Care Services | 1 | 2020-04-28 00:00:00 | United Community Bank |
| LINDA SNIDER | 3895 | 3921 Hampton Ln | Quincy | Offices of Real Estate Agents and Brokers | 1 | 2021-01-16 00:00:00 | State Street Bank and Trust Company |
| LINDA SNIDER | 3895 | 3921 Hampton Lane | Quincy | Offices of Real Estate Agents and Brokers | 1 | 2020-05-06 00:00:00 | State Street Bank and Trust Company |
| AMANDA MOYERS | 3865 | 2225 N 12th Apt 101 | Quincy | Offices of All Other Miscellaneous Health Practitioners | 1 | 2021-05-18 00:00:00 | HOMEBANK |
| ALEXANDER RUPP | 3750 | 1909 Jefferson | Quincy | Used Merchandise Stores | 1 | 2021-02-02 00:00:00 | United Community Bank |
| RODNEY MACHLER | 3750 | 4440 Broadway | Quincy | Jewelry and Silverware Manufacturing | 1 | 2021-04-04 00:00:00 | Capital Plus Financial, LLC |
| CHRIS PIETTE | 3732.92 | 936 Broadway Suite E | Quincy | Administrative Management and General Management Consulting Services | 1 | 2020-04-28 00:00:00 | First Bankers Trust Company, National Association |
| PATRICK'S | 3726.67 | 821 KENTUCKY ST | Quincy | Beauty Salons | 1 | 2020-04-28 00:00:00 | Liberty Bank |
| DARNELL HOME IMPROVEMENT | 3722.25 | 524 South 9th Street | Quincy | Residential Remodelers | 1 | 2020-04-14 00:00:00 | HOMEBANK |
| ALEXANDER RUPP INC | 3700 | 1909 Jefferson | Quincy | Used Merchandise Stores | 1 | 2020-04-10 00:00:00 | United Community Bank |
| PAUL WOMACK JR | 3700 | 2030 Spring St | Quincy | Painting and Wall Covering Contractors | 1 | 2020-04-27 00:00:00 | Town and Country Bank Midwest |
| PAMELA YATES | 3695 | 2810 Cheswick Road | Quincy | Advertising Agencies | 1 | 2020-05-26 00:00:00 | State Street Bank and Trust Company |
| NATALIE MEADOWS | 3693.12 | 532 N 12th | Quincy | Beauty Salons | 1 | 2021-03-17 00:00:00 | United Community Bank |
| HOLLY ELSIE | 3690 | 1600 Kent Ave | Quincy | Child Care Services | 2 | 2020-05-01 00:00:00 | State Street Bank and Trust Company |
| BRENDA JOHNSTON | 3675 | 1406 Hamann Ln | Quincy | Janitorial Services | 1 | 2021-04-09 00:00:00 | Central State Bank |
| BRIGHT START PRESCHOOL - MOM'S DAY OUT | 3672.3 | 818 Vermont. | Quincy | Child Care Services | 4 | 2020-05-05 00:00:00 | First Bankers Trust Company, National Association |
| STERLING AWARDS & SIGNS INC | 3662.5 | 2302 North 12th | Quincy | Metal Coating, Engraving (except Jewelry and Silverware), and Allied Services to Manufacturers | 1 | 2020-04-06 00:00:00 | HOMEBANK |
| STERLING AWARDS & SIGNS INC | 3661.87 | 2302 N 12th | Quincy | Toy and Hobby Goods and Supplies Merchant Wholesaler | 2 | 2021-01-17 00:00:00 | HOMEBANK |
| ROBERTA OSTERMUELLER | 3656.25 | 1207 Washington St | Quincy | All Other Personal Services | 1 | 2021-04-16 00:00:00 | United State Bank |
| TANNER STRATTON | 3645 | 608 Sunset Dr | Quincy | Soybean Farming | 1 | 2021-01-23 00:00:00 | First Bankers Trust Company, National Association |
| BRAD NIEDERS | 3633 | 1710 Chestnut St | Quincy | All Other Specialty Trade Contractors | 1 | 2021-03-13 00:00:00 | Fountainhead SBF LLC |
| BRAD NIEDERS | 3633 | 1710 Chestnut St | Quincy | All Other Specialty Trade Contractors | 1 | 2021-04-10 00:00:00 | Fountainhead SBF LLC |
| MILLER CONSTRUCTION | 3610.4 | 414 N. 28TH ST | Quincy | Commercial and Institutional Building Construction | 1 | 2020-06-30 00:00:00 | North Adams State Bank |
| KATHLEEN F. MOORE | 3601.87 | 2451 Lind St. | Quincy | Child Care Services | 1 | 2020-04-27 00:00:00 | First Bankers Trust Company, National Association |
| VALERIE BROWN | 3600 | 3224 Lawrence Rd | Quincy | Child Care Services | 1 | 2020-04-28 00:00:00 | Town and Country Bank Midwest |
| LYNN SHARROW | 3582 | 1210 Hampshire | Quincy | Beauty Salons | 1 | 2021-02-19 00:00:00 | State Street Bank and Trust Company |
| LYNN SHARROW | 3580 | 1210 Hampshire | Quincy | Beauty Salons | 1 | 2020-04-27 00:00:00 | State Street Bank and Trust Company |
| C&M AUTO SALES & REPAIR, INC. | 3575 | 801 WASHINGTON ST | Quincy | General Automotive Repair | 1 | 2020-04-10 00:00:00 | United Community Bank |
| C&M AUTO SALES & REPAIR INC | 3575 | 801 Washington St | Quincy | General Automotive Repair | 1 | 2021-01-28 00:00:00 | United Community Bank |
| STEVEN TRAUTVETTER | 3540 | 3006 N 12th | Quincy | Residential Remodelers | 1 | 2021-01-22 00:00:00 | United Community Bank |
| JACOB FARR | 3539.8 | 2064 Chestnut St | Quincy | Electronic Shopping and Mail-Order Houses | 1 | 2021-04-03 00:00:00 | United Community Bank |
| JOHNNY WELLMAN | 3516.65 | 3736 Lindell Ave | Quincy | All Other Travel Arrangement and Reservation Services | 1 | 2021-03-25 00:00:00 | First Bankers Trust Company, National Association |
| DIANE TAPPE | 3510 | 2722 N 16th | Quincy | Dance Companies | 1 | 2021-04-17 00:00:00 | United Community Bank |
| ALYSSA HUMMEL | 3475 | 720 Brookfield Rd | Quincy | Other Direct Selling Establishments (Self-Employed Individuals) | 1 | 2020-07-21 00:00:00 | State Street Bank and Trust Company |
| MARK MAHSMAN AGENCY | 3453.95 | 3920 Oxford Manor | Quincy | Insurance Agencies and Brokerages | 1 | 2020-04-30 00:00:00 | First Bankers Trust Company, National Association |
| MARK MAHSMAN | 3453.95 | 3920 Oxford Mnr | Quincy | All Other Insurance Related Activities | 1 | 2021-01-21 00:00:00 | First Bankers Trust Company, National Association |
| CHRISTINE DUFFY | 3418.55 | 622 Maine | Quincy | Beauty Salons | 1 | 2021-03-03 00:00:00 | Square Capital, LLC |
| SARA R DIEKER | 3400 | 1114 Jersey St | Quincy | Child Care Services | 1 | 2020-04-30 00:00:00 | First Mid Bank & Trust, National Association |
| QUINCY PLASTIC SURGERY & AESTHETICS | 3399.9 | 707 N 24th | Quincy | Office of Physicians (except Mental Health Specialists) | 1 | 2021-02-24 00:00:00 | HOMEBANK |
| ABBIE ROST | 3397 | 1248 Park Pl | Quincy | Beauty Salons | 1 | 2021-03-05 00:00:00 | State Street Bank and Trust Company |
| CHRISTIN T. STEWART | 3393 | 1024 State Street | Quincy | Computer and Computer Peripheral Equipment and Software Merechant Wholesalers | 1 | 2020-04-16 00:00:00 | HOMEBANK |
| CHRISTIN STEWART | 3393 | 1024 State St | Quincy | Computer and Computer Peripheral Equipment and Software Merechant Wholesalers | 1 | 2021-01-21 00:00:00 | Alliant Bank |
| SARA DIEKER | 3392.92 | 1114 Jersey St | Quincy | Child Care Services | 1 | 2021-01-25 00:00:00 | First Mid Bank & Trust, National Association |
| BLAKE CAMACHO | 3385 | 2529 Lind St | Quincy | Baked Goods RetailersOther Services Related to Advertising | 1 | 2021-04-01 00:00:00 | State Street Bank and Trust Company |
| DIMPLES DAYCARE | 3383.12 | 2225 State | Quincy | Child Care Services | 1 | 2020-04-29 00:00:00 | First Bankers Trust Company, National Association |
| CARLA SHANK | 3375.4 | 1725 Adams St | Quincy | Janitorial Services | 1 | 2021-02-04 00:00:00 | HOMEBANK |
| ALEXIS HAUGHEY | 3362 | 3827 Tiffany Ln | Quincy | Child Care Services | 1 | 2021-04-10 00:00:00 | State Street Bank and Trust Company |
| QUINCY PLASTIC SURGERY AND AESTHETICS INC | 3322 | 707 North 24th | Quincy | Office of Physicians (except Mental Health Specialists) | 1 | 2020-04-06 00:00:00 | HOMEBANK |
| DEBRA AMANN | 3317 | 528 Maine | Quincy | Family Clothing Stores | 1 | 2021-01-22 00:00:00 | State Street Bank and Trust Company |
| SHARON LUNT | 3304.15 | 2053 Elm St | Quincy | All other Professional, Scientific, and Technical Services | 1 | 2021-03-09 00:00:00 | HOMEBANK |
| ARTHUR E. RARDON | 3300 | 2610 N. 15TH ST | Quincy | Other Direct Selling Establishments (Self-Employed Individuals) | 1 | 2020-04-28 00:00:00 | United Community Bank |
| CATHERINE RICE | 3297.5 | 2809 Payson Hts | Quincy | Beauty Salons | 1 | 2021-02-19 00:00:00 | Square Capital, LLC |
| PATRICIA LITTLETON | 3291 | 1400 Kentucky St | Quincy | All Other Personal Services | 1 | 2021-04-16 00:00:00 | United Community Bank |
| TIMOTHY FINLAY | 3277.7 | 4950 N 24th | Quincy | Beef Cattle Ranching and Farming | 1 | 2021-04-29 00:00:00 | United Community Bank |
| TIMOTHY FINLAY | 3277.5 | 4950 N 24th | Quincy | Beef Cattle Ranching and Farming | 1 | 2021-02-20 00:00:00 | United Community Bank |
| MICHELLE HILL | 3266.45 | 1722 Maple St. | Quincy | Child Care Services | 1 | 2020-04-28 00:00:00 | First Bankers Trust Company, National Association |
| AMY OBERT DAYCARE | 3250 | 5730 Audobon Lane | Quincy | Child Care Services | 1 | 2020-04-27 00:00:00 | First Bankers Trust Company, National Association |
| JOSEPH ARY | 3234.37 | 634 Sunset Dr | Quincy | Corn Farming | 1 | 2021-01-28 00:00:00 | Liberty Bank |
| REBECCA GARNER | 3232 | 3015 Riverside Ter | Quincy | Beauty Salons | 1 | 2021-04-20 00:00:00 | State Street Bank and Trust Company |
| ROBERT C SNOWDEN | 3227 | 336 S 12th Apt A | Quincy | Other Direct Selling Establishments (Self-Employed Individuals) | 1 | 2021-02-10 00:00:00 | United Community Bank |
| ROBERT C. SNOWDEN | 3200 | 336 S. 12th Apt A | Quincy | Securities and Commodity Exchanges | 1 | 2020-05-15 00:00:00 | United Community Bank |
| TRAVIS GRIFFITH | 3187 | 1402 E 1500th St | Quincy | Beef Cattle Ranching and Farming | 1 | 2021-02-06 00:00:00 | State Street Bank and Trust Company |
| DRENDA CURTIS | 3145 | 2304 St Charles Dr | Quincy | Child Care Services | 1 | 2020-04-27 00:00:00 | State Street Bank and Trust Company |
| MELANIE WEERTS | 3140 | 1307 Emerald Dr | Quincy | Offices of Physical, Occupational and Speech Therapists, and Audiologists | 1 | 2021-03-20 00:00:00 | Town and Country Bank |
| GARRETT RILEY | 3138.52 | 4604 Columbus Rd 4604 Columbus Road | Quincy | Other Business Service Center (including Copy Shops) | 1 | 2021-04-14 00:00:00 | First Bankers Trust Company, National Association |
| JENNIFER HOELSCHER | 3137.29 | 2054 Oak St. | Quincy | Child Care Services | 1 | 2020-04-27 00:00:00 | First Bankers Trust Company, National Association |
| ANTHONY COLON | 3125 | 1638 Jersey St | Quincy | Independent Artists, Writers, and Performers | 1 | 2021-05-12 00:00:00 | Prestamos CDFI, LLC |
| REBECCA HOSKINS | 3104.08 | 3318 Timberline Dr | Quincy | Graphic Design Services | 1 | 2021-03-06 00:00:00 | Liberty Bank |
| LAWRENCE HUTMACHER | 3096.25 | 901 N 12th | Quincy | Drinking Places (Alcoholic Beverages) | 1 | 2021-03-18 00:00:00 | HOMEBANK |
| JONATHAN SIDELL | 3051.33 | 3347 Quincy Mall 3244 | Quincy | Limited-Service Restaurants | 1 | 2020-05-01 00:00:00 | Celtic Bank Corporation |
| NANCY MAGLIOACCHETTI | 3040 | 1110 State Street | Quincy | Beauty Salons | 1 | 2020-04-27 00:00:00 | State Street Bank and Trust Company |
| ABIGAIL OSHNER | 3039.79 | 2418 Green Acres | Quincy | Beauty Salons | 1 | 2020-04-27 00:00:00 | First Bankers Trust Company, National Association |
| GARYWEIMAN | 3033.32 | 2736 Maas Road | Quincy | Oilseed and Grain Combination Farming | 1 | 2020-04-30 00:00:00 | Compeer Financial, ACA |
| THERESA BUCHANAN | 3015.4 | 3102 Lake Drive Ct | Quincy | Child Care Services | 1 | 2021-01-29 00:00:00 | HOMEBANK |
| GERALD R MAST JR | 3014.17 | 5415 Glencrie Dr | Quincy | Oilseed and Grain Combination Farming | 1 | 2021-03-04 00:00:00 | Compeer Financial, ACA |
| BOBETTE CAWTHON | 3000 | 2625 RANDOM CT | Quincy | Offices of Real Estate Agents and Brokers | 1 | 2020-04-29 00:00:00 | United Community Bank |
| BLUE ROAN REALTORS, INC. | 3000 | 30 OAK ST Suite 2-42 | Quincy | Offices of Real Estate Agents and Brokers | 1 | 2020-04-15 00:00:00 | United Community Bank |
| JEFFREY BALLINGER | 2993 | 3703 N 5th St | Quincy | Hay Farming | 1 | 2021-05-07 00:00:00 | Bank of Springfield |
| HELEN ALLISON | 2948 | 821 York | Quincy | Beauty Salons | 1 | 2020-05-15 00:00:00 | State Street Bank and Trust Company |
| UNITARIAN CHURCH OF QUINCY ILLINOIS | 2911.31 | 1479 Hampshire | Quincy | Religious Organizations | 1 | 2021-03-10 00:00:00 | United Community Bank |
| JOHN WALTER | 2905.2 | 4816 N 24th | Quincy | Offices of Real Estate Agents and Brokers | 1 | 2021-03-17 00:00:00 | Marine Bank |
| QUINCY GARAGE DOOR SERVICE INC | 2900 | 828 S 11th St | Quincy | Other Personal and Household Goods Repair and Maintenance | 2 | 2020-05-01 00:00:00 | First Mid Bank & Trust, National Association |
| ABC DEVELOPMENT | 2900 | 2432 CAMELOT CT | Quincy | All other Professional, Scientific, and Technical Services | 1 | 2020-05-04 00:00:00 | United Community Bank |
| AMY UPPINHOUSE | 2895 | 2226 N 12th | Quincy | Beauty Salons | 1 | 2020-08-07 00:00:00 | State Street Bank and Trust Company |
| ADEN AUTOBODY & COLLISION CENTER LLC | 2890 | 500 N 4th St | Quincy | Automotive Body, Paint, and Interior Repair and Maintenance | 2 | 2021-01-29 00:00:00 | Readycap Lending, LLC |
| G SERVICES INC | 2875 | 1319 N 1153rd Lane | Quincy | Exterminating and Pest Control Services | 1 | 2020-05-18 00:00:00 | State Street Bank and Trust Company |
| UNITARIAN CHURCH OF QUINCY ILLINOIS | 2870 | 1479 Hampshire | Quincy | Religious Organizations | 1 | 2020-04-30 00:00:00 | United Community Bank |
| QUINCY GARAGE DOOR INC. | 2860.5 | 7203 S 48th St | Quincy | Other Personal and Household Goods Repair and Maintenance | 2 | 2021-03-16 00:00:00 | First Mid Bank & Trust, National Association |
| MELYNDA DETERS | 2845 | 420 South 8th St | Quincy | Beauty Salons | 1 | 2020-05-04 00:00:00 | State Street Bank and Trust Company |
| JASON WOLLBRINK | 2838 | 1337 n 1135rd ln | Quincy | Religious Organizations | 1 | 2020-07-20 00:00:00 | Kabbage, Inc. |
| DAWN MOLLER | 2837 | 2029 Lind St | Quincy | Cosmetology and Barber Schools | 1 | 2021-03-13 00:00:00 | Fountainhead SBF LLC |
| DAWN MOLLER | 2837 | 2029 Lind St | Quincy | Cosmetology and Barber Schools | 1 | 2021-04-16 00:00:00 | Fountainhead SBF LLC |
| EMELY EASTMOND | 2830 | 1800 Jefferson | Quincy | Other Personal Care Services | 1 | 2021-03-10 00:00:00 | HOMEBANK |
| JORDAN RINGENBERGER | 2828.12 | 1103 S. 22nd St. | Quincy | Child Care Services | 1 | 2020-04-27 00:00:00 | First Bankers Trust Company, National Association |
| JENNIFER L. MORROW | 2807.3 | 1811 N 1400TH AVE | Quincy | Child Care Services | 1 | 2020-05-15 00:00:00 | Liberty Bank |
| JENNIFER MORROW | 2807.3 | 1757 N 1300th Ave | Quincy | Child Care Services | 1 | 2021-02-12 00:00:00 | Liberty Bank |
| CARMEN KLAUSER | 2785.81 | 507 south 8 th st | Quincy | Beauty Salons | 1 | 2020-04-29 00:00:00 | Celtic Bank Corporation |
| BOOHER LAWNCARE | 2754 | 1432 Maas Rd | Quincy | Landscaping Services | 1 | 2020-04-28 00:00:00 | First Bankers Trust Company, National Association |
| TAPPE SOUND AND LIGHTING | 2752.3 | 2811 Bluff Ridge Dr. | Quincy | Independent Artists, Writers, and Performers | 1 | 2020-08-04 00:00:00 | First Bankers Trust Company, National Association |
| DAVE FRANCIS LAWN EQUIPMENT | 2737.5 | 2802 N 12threet | Quincy | Lawn and Garden Tractor and Home Lawn and Garden Equipment Manufacturing | 1 | 2020-04-10 00:00:00 | HOMEBANK |
| J BLAIR TRUCKING INC | 2725.53 | 3702 Saint Anthony Rd | Quincy | General Freight Trucking, Long-Distance, Truckload | 1 | 2021-01-25 00:00:00 | HOMEBANK |
| J BLAIR TRUCKING INC | 2725.52 | 3702 Saint Anthony Rd | Quincy | General Freight Trucking, Long-Distance, Truckload | 1 | 2021-04-10 00:00:00 | HOMEBANK |
| ALISON SHAFER | 2711.25 | 3429 Cambridge Est | Quincy | Independent Artists, Writers, and Performers | 1 | 2021-03-16 00:00:00 | First Bankers Trust Company, National Association |
| MARSHALL PROPERTIES | 2709.47 | 6140 Lone Pine Dr. | Quincy | Carwashes | 1 | 2020-04-13 00:00:00 | HOMEBANK |
| MATTHEW J. ZANGER LLC | 2707.1 | 2121 Frese Dr | Quincy | Insurance Agencies and Brokerages | 1 | 2021-02-25 00:00:00 | First Bankers Trust Company, National Association |
| RONNIE MCKENZIE | 2707 | 315 Lind St | Quincy | Automotive Parts and Accessories Stores | 1 | 2021-04-29 00:00:00 | Capital Plus Financial, LLC |
| MARY WRAY | 2703.12 | 698 N 1850th Ave | Quincy | Soybean Farming | 1 | 2021-01-29 00:00:00 | First Bankers Trust Company, National Association |
| HERR NAILS | 2700 | 731 W BRENNAN DR | Quincy | Computer and Computer Peripheral Equipment and Software Merechant Wholesalers | 1 | 2020-04-28 00:00:00 | First Mid Bank & Trust, National Association |
| STEPHANIE MAAS | 2697 | 2921 Harrison St | Quincy | Child Care Services | 1 | 2020-04-15 00:00:00 | State Street Bank and Trust Company |
| LISA WIGODA | 2685 | 826 S 8th St | Quincy | Photography Studios, Portrait | 1 | 2021-03-25 00:00:00 | United Community Bank |
| PEGGY LEY | 2635.41 | 2233 Adams St | Quincy | All Other Personal Services | 1 | 2021-03-31 00:00:00 | First Bankers Trust Company, National Association |
| CYNTHIA BOYER | 2625 | 5500 Termar Ln | Quincy | Other Accounting Services | 1 | 2020-04-27 00:00:00 | State Street Bank and Trust Company |
| JAMES FARREN | 2612.5 | 520 Elm St | Quincy | Plumbing, Heating, and Air-Conditioning Contractors | 1 | 2021-01-21 00:00:00 | First Bankers Trust Company, National Association |
| EVERGREEN WELLNESS, INC. | 2585.32 | 4440 Broadway, Suite 10 | Quincy | Food (Health) Supplement Stores | 2 | 2020-04-27 00:00:00 | HOMEBANK |
| JERRY WALTERS | 2585 | 6402 Broadway | Quincy | Residential Remodelers | 1 | 2021-01-21 00:00:00 | Liberty Bank |
| MAX ECHTERNKAMP | 2582 | 1530E E 1850th St | Quincy | Horses and Other Equine Production | 1 | 2021-01-27 00:00:00 | State Street Bank and Trust Company |
| LANDON TENHOUSE | 2575 | 835 Christopher Ct | Quincy | Landscaping Services | 1 | 2021-03-27 00:00:00 | State Street Bank and Trust Company |
| TANNER TENHOUSE | 2575 | 835 Christopher Ct | Quincy | Landscaping Services | 1 | 2021-03-27 00:00:00 | State Street Bank and Trust Company |
| KARI SHULL | 2572.7 | 1926 Elmwood Dr W | Quincy | Child Care Services | 1 | 2021-01-23 00:00:00 | United Community Bank |
| KARI SHULL | 2572.7 | 1926 ELMWOOD DR | Quincy | Child Care Services | 1 | 2020-04-29 00:00:00 | United Community Bank |
| ALAN DEDERT | 2572.5 | 1815 Boy Scout Rd | Quincy | Beef Cattle Ranching and Farming | 1 | 2021-02-10 00:00:00 | Marine Bank |
| WILFRED R VENVERTLOH | 2572 | 4616 N 18TH ST | Quincy | Corn Farming | 1 | 2020-05-06 00:00:00 | United Community Bank |
| EVERGREEN WELLNESS INC | 2563.02 | 4440 Broadway 110 | Quincy | Food (Health) Supplement Stores | 2 | 2021-01-19 00:00:00 | HOMEBANK |
| ADAM KEEFE | 2560 | 1920 E 715th Pl | Quincy | Beef Cattle Ranching and Farming | 1 | 2021-03-31 00:00:00 | State Street Bank and Trust Company |
| DAVE DIEKER TRANSPORT INC | 2546 | 1115 Timber View Ter | Quincy | General Freight Trucking, Long-Distance, Truckload | 1 | 2021-02-01 00:00:00 | State Street Bank and Trust Company |
| DAVE DIEKER TRANSPORT INC | 2545 | 1115 Timber View Ter | Quincy | General Freight Trucking, Long-Distance, Truckload | 1 | 2021-04-24 00:00:00 | State Street Bank and Trust Company |
| KIMBERLY DOELLMAN | 2526 | 1611 Kent Ave | Quincy | Child Care Services | 1 | 2020-04-15 00:00:00 | State Street Bank and Trust Company |
| CHRISTINE DUFFY | 2522.89 | 622 Maine | Quincy | Beauty Salons | 1 | 2020-05-28 00:00:00 | Celtic Bank Corporation |
| OAK FURNITURE GALLERY INC | 2500 | 606 Maine | Quincy | Furniture Stores | 1 | 2020-08-07 00:00:00 | State Street Bank and Trust Company |
| VICTORIA MONDON | 2500 | 1438 N 24th | Quincy | Used Merchandise Stores | 1 | 2020-04-28 00:00:00 | First Bankers Trust Company, National Association |
| BOCKENFELD AND ASSOCIATES INC. | 2500 | 2400 N. 24th. | Quincy | Offices of Real Estate Agents and Brokers | 1 | 2020-04-29 00:00:00 | First Bankers Trust Company, National Association |
| BOCKENFELD AND ASSOCIATES INC | 2500 | 2400 N 24th | Quincy | Offices of Real Estate Agents and Brokers | 1 | 2021-01-28 00:00:00 | First Bankers Trust Company, National Association |
| TERRENCE SZARKA | 2498 | 1220 Horne St | Quincy | Limited-Service Restaurants | 1 | 2021-03-12 00:00:00 | Central State Bank |
| ABBIE ROST | 2478 | 1248 Park Place | Quincy | Beauty Salons | 1 | 2020-04-27 00:00:00 | State Street Bank and Trust Company |
| REBECCA GARNER | 2455 | 3015 Riverside Terrace | Quincy | Beauty Salons | 1 | 2020-04-27 00:00:00 | State Street Bank and Trust Company |
| MELISSA ANDERSON | 2453 | 522 SOUTH 22ND ST. | Quincy | not available | 1 | 2020-05-01 00:00:00 | Central State Bank |
| HEAD FIRST SALON | 2449.37 | 821 York | Quincy | Beauty Salons | 1 | 2020-05-12 00:00:00 | Liberty Bank |
| KARA KOYER | 2440 | 706 S 20th St | Quincy | Child Care Services | 1 | 2021-02-10 00:00:00 | United Community Bank |
| CATHERINE RICE | 2433.56 | 2809 Payson Heights | Quincy | not available | 1 | 2020-05-01 00:00:00 | Celtic Bank Corporation |
| CHERYL SPIELBAUER | 2408.08 | 300 Maine | Quincy | Dance Companies | 7 | 2020-04-08 00:00:00 | United Community Bank |
| WILLIAM D PFEIFFER | 2400 | 526 N 22ND | Quincy | Advertising Agencies | 1 | 2020-04-28 00:00:00 | Town and Country Bank |
| SHAUN NELSON | 2396.87 | 920 S 20th St | Quincy | Beauty Salons | 1 | 2021-02-12 00:00:00 | First Bankers Trust Company, National Association |
| ALL NU U SALON | 2395.2 | 840 State Street | Quincy | Beauty Salons | 1 | 2020-04-28 00:00:00 | First Bankers Trust Company, National Association |
| SHAWN NELSON | 2395 | 308 S 8th | Quincy | Cosmetology and Barber Schools | 1 | 2020-05-15 00:00:00 | First Bankers Trust Company, National Association |
| SARA TERWELP PHOTOGRAPHY | 2383 | 1025 Evangeline Rd E | Quincy | Photography Studios, Portrait | 1 | 2021-01-22 00:00:00 | United Community Bank |
| JOSEPH SCHRAND | 2379.58 | 6200 Lone Pine Dr | Quincy | Masonry Contractors | 1 | 2021-02-07 00:00:00 | HOMEBANK |
| CRISHAWN C. SOUTHERS | 2335.82 | 1820 AMBER AVE | Quincy | Child Care Services | 1 | 2020-05-07 00:00:00 | Liberty Bank |
| BROOKE ROAN | 2329.17 | 921 Kentucky St | Quincy | Beauty Salons | 1 | 2021-02-22 00:00:00 | Square Capital, LLC |
| MIDWEST PROFESSIONAL INVESTIGATIONS II INC. | 2328.06 | 1008 Maine | Quincy | Investigation and Personal Background Check Services | 2 | 2021-02-08 00:00:00 | Liberty Bank |
| ROUNDUP EXPRESS | 2303 | 1620 N 3RD ST | Quincy | Mobile Food Services | 1 | 2020-04-27 00:00:00 | North Adams State Bank |
| TRACIE DAWN PHIPPS | 2300 | 4512 Bunker Dr | Quincy | Temporary Help Services | 1 | 2020-04-28 00:00:00 | Town and Country Bank Midwest |
| KERRY ANDERS | 2290 | 3633 Orchard Road | Quincy | Automobile Driving Schools | 1 | 2020-05-05 00:00:00 | State Street Bank and Trust Company |
| CHRISTINA SETHALER | 2282 | 414 N 24th | Quincy | Beauty Salons | 1 | 2021-02-02 00:00:00 | State Street Bank and Trust Company |
| LORI RUSH | 2270 | 4724 Cortez Dr | Quincy | Pet Care (except Veterinary) Services | 1 | 2021-01-20 00:00:00 | State Street Bank and Trust Company |
| BARBARA DALTON | 2262 | 1530 Washington St | Quincy | Business and Secretarial Schools | 1 | 2021-05-14 00:00:00 | Prestamos CDFI, LLC |
| JILL WUESTENBERG | 2223 | 3111 Payson Rd | Quincy | Child Care Services | 1 | 2020-04-15 00:00:00 | State Street Bank and Trust Company |
| HEATHER BOCKENFELD | 2205.02 | 2400 N. 24th. | Quincy | Offices of Real Estate Agents and Brokers | 1 | 2020-04-28 00:00:00 | First Bankers Trust Company, National Association |
| NORRIS CLINIC PC | 2200 | 1205 Vermont | Quincy | Offices of Chiropractors | 2 | 2020-04-04 00:00:00 | Town and Country Bank Midwest |
| GARY R. BAGLEY | 2200 | 307 N. 36th Suite 103 | Quincy | All Other Personal Services | 1 | 2020-05-07 00:00:00 | United Community Bank |
| WENDY CHESNEY | 2190 | 2851 ELM ST | Quincy | Janitorial Services | 1 | 2020-04-28 00:00:00 | United Community Bank |
| KENDALL WOLF | 2160 | 5229 S 36th | Quincy | Beef Cattle Ranching and Farming | 1 | 2021-03-20 00:00:00 | State Street Bank and Trust Company |
| SHAWN W SCHREACKE | 2160 | 9536 STATE ST | Quincy | Automotive Body, Paint, and Interior Repair and Maintenance | 1 | 2020-04-29 00:00:00 | United Community Bank |
| VALARIE SCHONARTH | 2158.32 | 1917 Adams St | Quincy | Child and Youth Services | 1 | 2021-02-10 00:00:00 | HOMEBANK |
| DEBRA WALTER | 2152.7 | 4816 N 24th | Quincy | Offices of Real Estate Agents and Brokers | 1 | 2021-03-17 00:00:00 | Marine Bank |
| TWAWNASIA BROOKS | 2140 | 1800 College Ave # 660 | Quincy | Travel Agencies | 1 | 2021-05-14 00:00:00 | Prestamos CDFI, LLC |
| CYNTHIA MILLER | 2135 | 106 N 6th | Quincy | All Other Personal Services | 2 | 2021-02-06 00:00:00 | State Street Bank and Trust Company |
| JODI MARKLE | 2128.33 | 1616 Midlan Dr | Quincy | Veterinary Services | 1 | 2021-04-01 00:00:00 | First Bankers Trust Company, National Association |
| SARA TERWELP PHOTOGRAPHY CO | 2127 | 1025 EVANGELINE RD | Quincy | Photography Studios, Portrait | 1 | 2020-04-05 00:00:00 | United Community Bank |
| BLAKE K. RUPP | 2100 | 2720 RUPP LN | Quincy | Other Personal and Household Goods Repair and Maintenance | 1 | 2020-05-07 00:00:00 | United Community Bank |
| QUINCY AREA SAFETY COUNCIL | 2087 | 301 OAK ST STE 5-1 | Quincy | All Other Travel Arrangement and Reservation Services | 2 | 2020-07-22 00:00:00 | Intuit Financing Inc. |
| NORTON FARM | 2086.05 | 3408 Wynvalley Rd | Quincy | Corn Farming | 4 | 2021-04-24 00:00:00 | Farmers National Bank of Griggsville |
| STEVEN GOUGHNOUR II | 2066.65 | 3312 S 24th | Quincy | Landscaping Services | 1 | 2021-03-08 00:00:00 | HOMEBANK |
| LOVE IT OR LEAVE IT | 2009.57 | 702 Maine | Quincy | Used Merchandise Stores | 1 | 2020-04-28 00:00:00 | Liberty Bank |
| CHRISTIAN DEMOSS | 2007 | 5435 Glencrie Dr | Quincy | Beef Cattle Ranching and Farming | 1 | 2021-04-03 00:00:00 | State Street Bank and Trust Company |
| WHITTAKER PHYSICAL THERAPY WORKS, PC | 2000 | 1671 Kentucky St | Quincy | Offices of Physical, Occupational and Speech Therapists, and Audiologists | 1 | 2020-04-15 00:00:00 | State Street Bank and Trust Company |
| LEWIS RUFFCORN | 1988.75 | 1304 S 22nd St | Quincy | Other Building Material Dealers | 1 | 2021-04-17 00:00:00 | First Mid Bank & Trust, National Association |
| CHALK BOX INC | 1975.47 | 1321 S 22ND ST | Quincy | All Other Amusement and Recreation Industries | 1 | 2020-04-29 00:00:00 | United Community Bank |
| CHALK BOX | 1975.47 | 1321 S 22nd St | Quincy | Sporting and Recreational Goods and Supplies Merchant Wholesalers | 1 | 2021-02-17 00:00:00 | United Community Bank |
| LYONS PRIDE ENTERTAINMENT | 1975 | 2508 Cedar St | Quincy | Independent Artists, Writers, and Performers | 2 | 2021-01-23 00:00:00 | Town and Country Bank |
| CYNTHIA MILLER | 1941 | 106 N 6th | Quincy | All Other Personal Services | 2 | 2020-04-14 00:00:00 | State Street Bank and Trust Company |
| BROADWAY PRESS OF QUINCY INC. | 1937.5 | 1220 Broadway | Quincy | Private Mail Centers | 1 | 2021-03-17 00:00:00 | First Bankers Trust Company, National Association |
| NICHOLAS JOHANNES | 1937.29 | 4614 Brandywine Ln | Quincy | Landscaping Services | 1 | 2021-01-27 00:00:00 | First Mid Bank & Trust, National Association |
| ASHLEY MITCHELL | 1910 | 506 Hickory Grove East | Quincy | Child Care Services | 1 | 2020-04-27 00:00:00 | State Street Bank and Trust Company |
| JESSICA WIEGMANN | 1902.5 | 725 S 22nd | Quincy | Child Care Services | 1 | 2020-04-27 00:00:00 | First Bankers Trust Company, National Association |
| LYONS PRIDE ENTERTAINMENT | 1900 | 2508 CEDAR ST | Quincy | Independent Artists, Writers, and Performers | 2 | 2020-05-11 00:00:00 | Town and Country Bank |
| NIEDERS CONSTRUCTION | 1900 | 1710 Chestnut | Quincy | Residential Remodelers | 1 | 2020-04-29 00:00:00 | Town and Country Bank Midwest |
| STEFAN CRIDER | 1883.03 | 529 Woodbridge Dr | Quincy | Highway, Street, and Bridge Construction | 1 | 2021-04-03 00:00:00 | United Community Bank |
| ORTHOTICS TO YOU, LLC | 1872.27 | 9234 Broadway | Quincy | Surgical Appliance and Supplies Manufacturing | 1 | 2020-04-27 00:00:00 | First Bankers Trust Company, National Association |
| DOUGLAS SCHLUETER | 1852.07 | 3201 Lantern Lane | Quincy | Building Inspection Services | 1 | 2020-04-28 00:00:00 | HOMEBANK |
| COURAGE WISSINK | 1827.92 | 900 State St | Quincy | Toilet Preparation Manufacturing | 1 | 2021-02-09 00:00:00 | United Community Bank |
| COLUMBUS TRUCKING | 1782 | 702 N 24th | Quincy | General Freight Trucking, Long-Distance, Truckload | 1 | 2020-05-04 00:00:00 | Kabbage, Inc. |
| DK ALLEN STUDIO | 1770 | 600 South 12th | Quincy | Beauty Salons | 1 | 2020-04-27 00:00:00 | HOMEBANK |
| BRITTNEY MEYER | 1770 | 535 Maine | Quincy | Other Clothing Stores | 2 | 2020-04-27 00:00:00 | State Street Bank and Trust Company |
| DAVID ALLEN | 1769 | 600 S 12th | Quincy | Beauty Salons | 1 | 2021-01-17 00:00:00 | HOMEBANK |
| MARY L SCHWINDELER | 1751.05 | 1832 CHERRY LN | Quincy | Janitorial Services | 1 | 2020-04-29 00:00:00 | United Community Bank |
| CHARLES HEMING | 1750 | 925 Rim Rd | Quincy | All Other Grain Farming | 1 | 2021-03-18 00:00:00 | United Community Bank |
| THE FILM JAR, INC. | 1741.67 | 1626 Yorkreet | Quincy | Photography Studios, Portrait | 1 | 2020-04-07 00:00:00 | HOMEBANK |
| THE FILM JAR INC. | 1741.65 | 1626 York | Quincy | Photography Studios, Portrait | 1 | 2021-03-28 00:00:00 | HOMEBANK |
| UNITY CHURCH OF QUINCY | 1740 | 1012 N 24th | Quincy | Religious Organizations | 1 | 2020-06-01 00:00:00 | Town and Country Bank |
| HAIRS WE ARE | 1729.57 | 2941 Kingsridge Dr. | Quincy | Beauty Salons | 1 | 2020-05-07 00:00:00 | HOMEBANK |
| BROOKE ROAN | 1718.93 | 921 Kentucky | Quincy | Beauty Salons | 1 | 2020-05-06 00:00:00 | Celtic Bank Corporation |
| TERRY MEYER | 1709.79 | 607 Payson Ave | Quincy | Beef Cattle Ranching and Farming | 1 | 2021-03-08 00:00:00 | United Community Bank |
| MICHEAL WELLMAN | 1704.8 | 1219 E 1330th St | Quincy | Soybean Farming | 1 | 2021-01-28 00:00:00 | United Community Bank |
| EMILY R. WELLMAN | 1700 | 2125 S. 8TH ST | Quincy | Child Care Services | 1 | 2020-05-13 00:00:00 | United Community Bank |
| NEAL CORNWELL | 1671 | 5229 SOUTH 30TH ST. | Quincy | General Freight Trucking, Long-Distance, Truckload | 1 | 2020-05-07 00:00:00 | Central State Bank |
| LONNIE BAILEY | 1645 | 1523 Ohio St | Quincy | Used Car Dealers | 1 | 2021-02-10 00:00:00 | United Community Bank |
| MICHAEL SMITH | 1570.82 | 3308 Coral Dr | Quincy | All Other Grain Farming | 1 | 2021-04-18 00:00:00 | Alliant Bank |
| MICHAEL SMITH | 1570 | 3308 Coral Dr | Quincy | All Other Grain Farming | 1 | 2021-01-28 00:00:00 | Alliant Bank |
| CLOUD 9 SALON & SPA | 1530 | 507 S 8th St | Quincy | Drinking Places (Alcoholic Beverages) | 1 | 2020-05-01 00:00:00 | First Bankers Trust Company, National Association |
| RANDY HUBER | 1497 | 8614 White Oak Rd | Quincy | Beef Cattle Ranching and Farming | 1 | 2021-02-11 00:00:00 | State Street Bank and Trust Company |
| LUCAS BOOHER | 1458 | 936 Broadway, Suite E | Quincy | Insurance Agencies and Brokerages | 1 | 2020-04-14 00:00:00 | State Street Bank and Trust Company |
| KANDY CHATTEN | 1456 | 4828 Herleman Rd | Quincy | All Other Personal Services | 1 | 2021-02-04 00:00:00 | State Street Bank and Trust Company |
| JIFFY-CLEAN | 1421.25 | 1300 South 22nd Street | Quincy | Carwashes | 1 | 2020-05-01 00:00:00 | HOMEBANK |
| KATHERINE A. DANCER | 1381 | 335 S. 16th. | Quincy | Fine Arts Schools | 1 | 2020-04-28 00:00:00 | First Bankers Trust Company, National Association |
| KATHERINE DANCER | 1380.82 | 335 S 16th | Quincy | Other Activities Related to Real Estate | 1 | 2021-01-28 00:00:00 | First Bankers Trust Company, National Association |
| KAREN BAUER | 1366.87 | 2031 Grove Ave | Quincy | Offices of All Other Miscellaneous Health Practitioners | 1 | 2021-03-08 00:00:00 | HOMEBANK |
| GAROLD & JANET SHOEMAKER | 1355 | 2800 WOODSIDE DR | Quincy | Other Personal and Household Goods Repair and Maintenance | 2 | 2020-04-29 00:00:00 | United Community Bank |
| TAVISH RUDD | 1355 | 729 Hampshire | Quincy | Beauty Salons | 1 | 2021-02-27 00:00:00 | Square Capital, LLC |
| MATTHEW JOHANNES | 1347.65 | 4614 Brandywine Ln | Quincy | Landscaping Services | 1 | 2021-02-05 00:00:00 | First Mid Bank & Trust, National Association |
| JENNIFER TRIPLETT | 1346.66 | 6814 Bloomfield Rd | Quincy | Other Direct Selling Establishments (Self-Employed Individuals) | 1 | 2021-03-26 00:00:00 | First Bankers Trust Company, National Association |
| TRAVIS ROBBINS | 1329.57 | 1329 Spruce St | Quincy | Offices of Real Estate Agents and Brokers | 1 | 2021-02-13 00:00:00 | HOMEBANK |
| MARSHA COURTNEY | 1292 | 1320 South 15th St | Quincy | Child Care Services | 1 | 2020-04-15 00:00:00 | State Street Bank and Trust Company |
| TONI VOLLBRACHT | 1290 | 1635 State St | Quincy | All Other Grain Farming | 1 | 2021-03-20 00:00:00 | Town and Country Bank |
| JEFFREY BALLINGER | 1275 | 3703 N 5th St | Quincy | Hay Farming | 1 | 2021-01-28 00:00:00 | Bank of Springfield |
| DAWN TO DUSK DESIGNS | 1272.5 | 600 S. 12th. | Quincy | Beauty Salons | 1 | 2020-04-27 00:00:00 | First Bankers Trust Company, National Association |
| DAWN ALEWEL | 1272.5 | 600 S 12th | Quincy | Beauty Salons | 1 | 2021-01-21 00:00:00 | First Bankers Trust Company, National Association |
| ANGELA KINDHART | 1250 | 614 Maine | Quincy | Drinking Places (Alcoholic Beverages) | 1 | 2020-04-11 00:00:00 | State Street Bank and Trust Company |
| UNITY CHURCH OF QUINCY | 1240 | 1012 N 24th | Quincy | Religious Organizations | 1 | 2021-03-27 00:00:00 | Town and Country Bank |
| DINITA COOLEY | 1239.58 | 4034 Abbey Rdg | Quincy | Exam Preparation and Tutoring | 1 | 2021-04-28 00:00:00 | Liberty Bank |
| DINITA COOLEY | 1239.58 | 4034 Abbey Rdg | Quincy | Exam Preparation and Tutoring | 1 | 2021-02-27 00:00:00 | Liberty Bank |
| JORDAN GENENBACHER | 1175.62 | 2301 S 57th St | Quincy | Corn Farming | 1 | 2021-03-18 00:00:00 | Compeer Financial, ACA |
| RODNEY BRINGER AGENCY INC | 1175 | 2001 Broadway | Quincy | Insurance Agencies and Brokerages | 1 | 2020-04-07 00:00:00 | State Street Bank and Trust Company |
| COUNTRY FINANCIAL | 1155.77 | 405 Hampshire | Quincy | Insurance Agencies and Brokerages | 2 | 2020-04-28 00:00:00 | United State Bank |
| JACY SHELTON | 1152.5 | 310 Payson Ave | Quincy | Reupholstery and Furniture Repair | 1 | 2021-02-04 00:00:00 | First Bankers Trust Company, National Association |
| GARY BRICKEY | 1150 | 708 East Brennan Drive | Quincy | Commercial and Institutional Building Construction | 1 | 2020-04-27 00:00:00 | State Street Bank and Trust Company |
| CYNTHIA MEYER | 1147.7 | 1119 S 38th St | Quincy | Interior Design Services | 1 | 2021-02-10 00:00:00 | HOMEBANK |
| CINDY KENNING | 1142 | 7129 White Oak Rd | Quincy | Child Care Services | 1 | 2021-02-03 00:00:00 | State Street Bank and Trust Company |
| CINDY KENNING | 1142 | 7129 White Oak Road | Quincy | Child Care Services | 1 | 2020-05-13 00:00:00 | State Street Bank and Trust Company |
| BONNIE BARTLOW | 1140 | 840 State St | Quincy | Beauty Salons | 1 | 2020-04-15 00:00:00 | State Street Bank and Trust Company |
| BONNIE BARTLOW | 1140 | 840 State St | Quincy | Beauty Salons | 1 | 2021-01-20 00:00:00 | State Street Bank and Trust Company |
| KRISTI COOKSON | 1065 | 1420 N 9th St | Quincy | Beauty Salons | 1 | 2021-03-08 00:00:00 | HOMEBANK |
| MATTHEW DUESTERHAUS | 1005 | 2248 Sycamore St | Quincy | Corn Farming | 1 | 2020-04-28 00:00:00 | First Bankers Trust Company, National Association |
| JAYME STROOT | 1000 | 129 N 4th St | Quincy | Other Personal Care Services | 1 | 2021-02-22 00:00:00 | Square Capital, LLC |
| TAVISH RUDD | 1000 | 729 Hampshire | Quincy | Beauty Salons | 1 | 2020-04-29 00:00:00 | Celtic Bank Corporation |
| JAYME STROOT | 1000 | 129 North 4th Street | Quincy | Other Personal Care Services | 1 | 2020-04-29 00:00:00 | Celtic Bank Corporation |
| DONALD COLE | 985 | 2813 College Ave | Quincy | Locksmiths | 1 | 2021-04-14 00:00:00 | Amur Equipment Finance, Inc. |
| LINDA MCVEY | 974.15 | 328 S. 9th St. | Quincy | Janitorial Services | 1 | 2020-04-27 00:00:00 | First Bankers Trust Company, National Association |
| HEATHER DODD | 940 | 1712 MADISON ST | Quincy | All Other Miscellaneous Textile Product Mills | 1 | 2020-04-29 00:00:00 | United Community Bank |
| ROGER SCHOENEKASE | 854 | 4326 S 24th | Quincy | Soybean Farming | 1 | 2021-02-20 00:00:00 | State Street Bank and Trust Company |
| SANDRA LOOS | 787 | 1200 Broadway | Quincy | Offices of Real Estate Agents and Brokers | 1 | 2021-03-02 00:00:00 | Town and Country Bank Midwest |
| JOSHUA BAILEY | 782.27 | 222 N 22nd St | Quincy | Graphic Design Services | 1 | 2021-03-26 00:00:00 | HOMEBANK |
| LORI QUEVILLON | 746.25 | 4300 Bunker Drive | Quincy | Office Administrative Services | 1 | 2020-04-27 00:00:00 | First Bankers Trust Company, National Association |
| LORI QUEVILLON | 746.25 | 4300 Bunker Dr | Quincy | Commercial Banking | 1 | 2021-01-22 00:00:00 | First Bankers Trust Company, National Association |
| KELLY TERWELP | 712 | 1310 Cambridge Rd | Quincy | All Other Miscellaneous Ambulatory Health Care Services | 1 | 2021-03-28 00:00:00 | State Street Bank and Trust Company |
| CATHY HASKINS | 711.45 | 2525 Broadway | Quincy | Used Merchandise Stores | 1 | 2021-01-28 00:00:00 | Liberty Bank |
| STEFAN CRIDER | 700 | 529 WOODBRIDGE DR | Quincy | Commercial and Institutional Building Construction | 1 | 2020-05-14 00:00:00 | United Community Bank |
| DARRELL WRIGHT | 670 | 3100 State St Apt D54 | Quincy | Taxi and Ridesharing Services | 1 | 2021-04-22 00:00:00 | Prestamos CDFI, LLC |
| CORY GRAHAM | 625 | 715 Jefferson | Quincy | Painting and Wall Covering Contractors | 1 | 2021-05-20 00:00:00 | Prestamos CDFI, LLC |
| DONNAS HAND STAND | 600 | 3225 N College Ave | Quincy | Janitorial Services | 1 | 2020-04-28 00:00:00 | Town and Country Bank Midwest |
| HINKAMPER CONCRETE | 600 | 210 N 28TH ST | Quincy | Poured Concrete Foundation and Structure Contractors | 1 | 2020-06-22 00:00:00 | Town and Country Bank Midwest |
| JOHN DREBES | 546.03 | 854 N 350th Pl | Quincy | Corn Farming | 1 | 2021-03-06 00:00:00 | Liberty Bank |
| DONALD HOFFMAN | 538 | 1610 Midlan Dr | Quincy | Mobile Food Services | 1 | 2021-03-06 00:00:00 | Central State Bank |
| LAURA RHEINECKER | 436.45 | 1530 Curtis Creek Rd | Quincy | Photography Studios, Portrait | 1 | 2021-04-26 00:00:00 | Great Rivers Bank |
| TIMOTHY JEFFRIES | 380 | 2642 Vermont | Quincy | All Other Grain Farming | 1 | 2021-02-02 00:00:00 | Town and Country Bank Midwest |
| EVERETT TRIPLETT | 300 | 6814 Bloomfield Rd | Quincy | Beef Cattle Ranching and Farming | 1 | 2021-03-16 00:00:00 | First Bankers Trust Company, National Association |
PPP loans (non-Quincy) in Adams County
| Business | Approval Amount | Address | City | Business Type | Jobs Retained | Loan Approved | Lender |
| --- | --- | --- | --- | --- | --- | --- | --- |
| Ursa FARMERS CO-OPERATIVE CO | 1286184.15 | 2397 HIGHWAY 96N | Ursa | Grain and Field Bean Merchant Wholesalers | 93 | 2020-04-14 00:00:00 | CoBank ACB |
| Ursa FARMERS COOPERATIVE CO. | 1242614 | 2397 Highway 96 N | Ursa | Grain and Field Bean Merchant Wholesalers | 112 | 2021-03-28 00:00:00 | CoBank ACB |
| NEIL OIL COMPANY, INC. | 553372 | 418 N FAIR ST | Mendon | Petroleum and Petroleum Products Merchant Wholesalers (except Bulk Stations and Terminals) | 36 | 2020-05-26 00:00:00 | United Community Bank |
| FRANK W. LEWIS & SON SEED FARMS, INC. | 466520 | 530 West Maple Ave., PO BOX 10 | Ursa | Other Miscellaneous Nondurable Goods Merchant Wholesalers | 39 | 2020-04-15 00:00:00 | United Community Bank |
| FRANK W LEWIS & SONS SEED FARMS | 415384.7 | 530 W Maple Ave | Ursa | Other Miscellaneous Nondurable Goods Merchant Wholesalers | 39 | 2021-03-18 00:00:00 | United Community Bank |
| D&L EXCAVATING INC. | 214826.8 | 1958 Highway 104 | Liberty | Site Preparation Contractors | 9 | 2021-01-26 00:00:00 | First Bankers Trust Company, National Association |
| MOORE FARMS TRUCKING, INC. | 183261.1 | 2092 Hwy 92N | Camp Point | General Freight Trucking, Long-Distance, Truckload | 15 | 2020-04-11 00:00:00 | Compeer Financial, ACA |
| BUNTE TRUCK SERVICE, INC | 179824.57 | 523 HWY 96 South | Payson | Pesticide and Other Agricultural Chemical Manufacturing | 12 | 2020-04-06 00:00:00 | Great Rivers Bank |
| D&L EXCAVATING, INC. | 178989 | 1958 Highway 104 | Liberty | Site Preparation Contractors | 12 | 2020-04-07 00:00:00 | First Bankers Trust Company, National Association |
| NORTH FORK PORK LLC | 163818 | 907 E St | Camp Point | Hog and Pig Farming | 21 | 2021-02-13 00:00:00 | United Community Bank |
| M TWIAN CAVE INC | 157680 | 1186 E 1800th St | Liberty | Nature Parks and Other Similar Institutions | 31 | 2021-03-23 00:00:00 | Town and Country Bank Midwest |
| ALBSMEYER ELECTRIC INC. | 145427.55 | 1899 N 53rd Ln | Plainville | Electrical Contractors and Other Wiring Installation Contractors | 13 | 2021-03-18 00:00:00 | Commerce Bank |
| ALBSMEYER ELECTRIC, INC | 144600 | 1899 53RD LN | Plainville | All Other Grain Farming | 16 | 2020-04-09 00:00:00 | Commerce Bank |
| SIMS ENTERPRISES, INC. | 126383 | 980 E. 1700th St. | Liberty | Hog and Pig Farming | 15 | 2020-04-07 00:00:00 | Liberty Bank |
| FREY BROS. INC. | 125000 | 1979 N 850th Ave | Liberty | Industrial Machinery and Equipment Merchant Wholesalers | 9 | 2021-02-17 00:00:00 | Liberty Bank |
| INET AI INC | 112722 | 2429 1950TH AVE | Camp Point | Hog and Pig Farming | 25 | 2020-04-08 00:00:00 | United Community Bank |
| AGCO RECYCLING, LLC | 106500 | 991 North 453rd Lane | Payson | Recyclable Material Merchant Wholesalers | 14 | 2020-04-08 00:00:00 | Town and Country Bank Midwest |
| Ursa TRUCK & TRAILER REPAIR, LLC. | 96110 | 833 2100TH AVE | Ursa | Commercial and Industrial Machinery and Equipment (except Automotive and Electronic) Repair and Maintenance | 7 | 2020-04-07 00:00:00 | North Adams State Bank |
| SHRIVER BROS LP | 92015.5 | 2427 East 875TH ST | Ursa | Corn Farming | 30 | 2020-04-14 00:00:00 | Greenstone Farm Credit Services, ACA |
| SHRIVER BROTHERS LP | 92015.5 | 2427 E 875th St | Ursa | Oilseed and Grain Combination Farming | 30 | 2021-04-10 00:00:00 | Compeer Financial, ACA |
| FLESNER CORP. | 83815.15 | 1915 E. 2500th St. | Camp Point | Livestock Merchant Wholesalers | 10 | 2020-04-06 00:00:00 | First Bankers Trust Company, National Association |
| TWADDLE PLUMBING INC. | 83402.57 | 6639 Benz Rd | Payson | Plumbing, Heating, and Air-Conditioning Contractors | 10 | 2021-01-21 00:00:00 | Liberty Bank |
| TWADDLE PLUMBING, INC. | 83402.57 | 6520 BENZ RD | Payson | Plumbing, Heating, and Air-Conditioning Contractors | 8 | 2020-04-14 00:00:00 | Liberty Bank |
| BASTERT FARM EQUIPMENT, INC. | 80794.2 | 606 W. WOOD ST | Camp Point | Outdoor Power Equipment Stores (Subchapter S Corporation) | 13 | 2020-04-07 00:00:00 | Liberty Bank |
| GRAHAM KLAUSER PARTNERSHIP | 74711 | 2365 N 1200th Ave | Camp Point | Poured Concrete Foundation and Structure Contractors | 3 | 2021-01-25 00:00:00 | Liberty Bank |
| GRAHAM KLAUSER PARTNERSHIP | 74711 | 2365 N 1200TH AVE | Camp Point | Poured Concrete Foundation and Structure Contractors | 3 | 2020-05-18 00:00:00 | Liberty Bank |
| SHAFFER ENTERPRISES, LLC | 71453 | 301 Leona Lane | Ursa | General Freight Trucking, Local | 8 | 2020-04-08 00:00:00 | State Street Bank and Trust Company |
| ASCHEMANN-HUBER MASONRY CONSTRUCTION | 68917.5 | 980 N 453rd Ln | Payson | Masonry Contractors | 6 | 2021-02-24 00:00:00 | United Community Bank |
| BLUFF ROAD GENETICS LLC | 61636 | 467 PO BOX | Camp Point | Hog and Pig Farming | 9 | 2020-04-10 00:00:00 | United Community Bank |
| BLUFF ROAD GENETICS LLC | 60927.5 | 907 E Wood St | Camp Point | Hog and Pig Farming | 7 | 2021-02-13 00:00:00 | United Community Bank |
| FREY BROS., INC. | 60000 | 1979 N 850TH AVE | Liberty | Industrial Machinery and Equipment Merchant Wholesalers | 8 | 2020-04-28 00:00:00 | Liberty Bank |
| FORKLIFT OF Liberty, LLC | 56232.77 | 403 TYLER DRIVE | Liberty | Commercial and Industrial Machinery and Equipment (except Automotive and Electronic) Repair and Maintenance | 5 | 2020-04-28 00:00:00 | Liberty Bank |
| PITTSFIELD MACHINE LLC | 55000 | 609 N FULTON ST | Payson | Fabricated Structual Manufacturing | 13 | 2020-05-26 00:00:00 | Liberty Bank |
| KNUFFMAN PLUMBING, LLC | 53560 | 849 E. 1900TH ST | Liberty | Plumbing, Heating, and Air-Conditioning Contractors | 5 | 2020-04-07 00:00:00 | Liberty Bank |
| KATHY FLESNER/FLESNER FLOORS AND COMPANY | 47607.08 | 1670 N 400th Ave | Payson | Flooring Contractors | 7 | 2021-01-16 00:00:00 | Great Rivers Bank |
| KATHY FLESNER/FLESNER FLOORS AND COMPANY | 47607.07 | 1670 North 400th Ave | Payson | Flooring Contractors | 7 | 2020-04-08 00:00:00 | Great Rivers Bank |
| MAST FARMS INC. | 46160 | 8335 Dingerson Rd | Payson | Soybean Farming | 5 | 2021-02-04 00:00:00 | State Street Bank and Trust Company |
| TRAVIS CREECH | 44695 | 1511 North 300th Avenue | Payson | General Freight Trucking, Local | 4 | 2020-04-29 00:00:00 | State Street Bank and Trust Company |
| ENERGY EFFICIENT BUILDERS, INC. | 44661 | 101 S. Hampshire | Camp Point | Other Heavy and Civil Engineering Construction | 10 | 2020-04-07 00:00:00 | North Adams State Bank |
| STEPHEN MOORE | 43600 | 2581 N 1850TH AVE | Camp Point | Soybean Farming | 1 | 2020-04-14 00:00:00 | United Community Bank |
| MAST FARMS, INC. | 42657 | 8335 Dingerson Road | Payson | Corn Farming | 5 | 2020-04-09 00:00:00 | State Street Bank and Trust Company |
| WEST CENTRAL ENTERPRISES LLC | 42285 | 1737 N 2250th Pl | Mendon | Carpet and Upholstery Cleaning Services | 6 | 2021-01-27 00:00:00 | State Street Bank and Trust Company |
| MAST PRODUCTIONS INC. | 42073 | 8335 Dingerson Road | Payson | Farm Machine and Equipment Manufacturing | 6 | 2020-04-07 00:00:00 | State Street Bank and Trust Company |
| KAYSER LURE INC | 41576.45 | PO Box 68 | Ursa | Sporting and Athletic Goods Manufacturing | 9 | 2020-04-06 00:00:00 | HOMEBANK |
| KAYSER LURE INC | 41576.45 | 107 Junction St | Ursa | Supermarkets and Other Grocery Retailers (except Convenience Retailers) | 9 | 2021-01-21 00:00:00 | HOMEBANK |
| BRIAN DICKHUT TRUCKING LLC | 40807 | 1878 E 2100th St | Camp Point | Specialized Freight (except Used Goods) Trucking, Local | 5 | 2021-01-28 00:00:00 | Central State Bank |
| MARK WIESE | 38460 | 651 N 2450th Ave | Ursa | Farm Management Services | 3 | 2021-03-27 00:00:00 | North Adams State Bank |
| BRIAN DICKHUT TRUCKING, LLC | 38335 | 1878 E. 2100TH ST. | Camp Point | Specialized Freight (except Used Goods) Trucking, Local | 4 | 2020-04-10 00:00:00 | Central State Bank |
| ERIC E. RABE | 38152 | 2667 East 1100th Street | Mendon | Corn Farming | 1 | 2020-04-27 00:00:00 | Compeer Financial, ACA |
| ELM CREEK FARMS, LTD | 38000 | 2294 E 2000th Place | Camp Point | Hog and Pig Farming | 1 | 2020-04-09 00:00:00 | United Community Bank |
| MARK WIESE | 37765.82 | 651 N 2450TH AVE | Ursa | Farm Management Services | 3 | 2020-07-31 00:00:00 | North Adams State Bank |
| DEAN MOORE | 36892 | 2453 N 2050th Ave | Camp Point | Corn Farming | 1 | 2021-03-28 00:00:00 | Fortress Bank |
| ATD OF WESTERN ILLINOIS INC | 34307.5 | 2191 E 1000th St | Mendon | All Other Automotive Repair and Maintenance | 3 | 2021-01-31 00:00:00 | United Community Bank |
| ATD OF WESTERN ILLINOIS, INC | 34300 | 2191 E. 1000TH ST | Mendon | Automotive Body, Paint, and Interior Repair and Maintenance | 1 | 2020-04-05 00:00:00 | United Community Bank |
| WEST CENTRAL ENTERPRISES LLC | 34033 | 1737 N 2250th Place | Mendon | Carpet and Upholstery Cleaning Services | 5 | 2020-04-07 00:00:00 | State Street Bank and Trust Company |
| THE FROG POND, INC | 34017.5 | 6411 Ehrhardt Rd | Payson | Used Merchandise Stores (Subchapter S Corporation) | 9 | 2020-04-07 00:00:00 | First Bankers Trust Company, National Association |
| PHILLIP KOCH | 33404 | 1849 N 1050th Ave | Liberty | Corn Farming | 1 | 2021-02-02 00:00:00 | Central State Bank |
| ARTHUR H. WITTE | 33000 | 934 N 453rd Ln | Payson | Corn Farming | 2 | 2020-05-14 00:00:00 | United Community Bank |
| MICHAEL FLESNER | 32893.8 | 2236 E 2125th Pl | Camp Point | Corn Farming | 2 | 2021-02-26 00:00:00 | United Community Bank |
| BECK INSURANCE AGENCY | 32500 | 206 W COLLINS ST | Mendon | Insurance Agencies and Brokerages | 4 | 2020-04-10 00:00:00 | Town and Country Bank Midwest |
| BULLS EYE MATERIAL PLACEMENT, LLC | 32136.45 | 2365 N 1200TH AVE | Camp Point | Poured Concrete Foundation and Structure Contractors | 3 | 2020-05-18 00:00:00 | Liberty Bank |
| BULLS EYE MATERIAL PLACEMENT LLC | 32136.45 | 2365 N 1200th Ave | Camp Point | Poured Concrete Foundation and Structure Contractors | 3 | 2021-01-31 00:00:00 | Liberty Bank |
| JERRY ROBERTS | 31769.58 | 1908 N 1200th Ave | Liberty | General Automotive Repair | 4 | 2021-02-05 00:00:00 | Liberty Bank |
| DEAN MOORE | 31766 | 2453 N 2050TH AVE | Camp Point | Corn Farming | 1 | 2020-04-29 00:00:00 | Fortress Bank |
| LOOS TILING SERVICE | 31000 | 766 E 1600TH ST | Liberty | Site Preparation Contractors | 2 | 2020-04-28 00:00:00 | Town and Country Bank |
| AGRI-PUMP & WATER SERVICE INC | 30674.9 | 408 Liberty St | Liberty | Site Preparation Contractors | 4 | 2021-01-21 00:00:00 | HOMEBANK |
| AGRI PUMP & WATER SERVICE, INC | 30425 | 408 Liberty Street | Liberty | Plumbing, Heating, and Air-Conditioning Contractors | 4 | 2020-04-07 00:00:00 | HOMEBANK |
| GUNN CONSTRUCTION COMPANY INC. | 30155 | 211 E Wood St | Camp Point | Industrial Building Construction | 3 | 2021-02-20 00:00:00 | The Bank of Advance |
| GORDON CANTRELL | 29290 | 337 N Vermont | Camp Point | Grape Vineyards | 13 | 2021-01-22 00:00:00 | United Community Bank |
| BRYAN'S TOOL SALES LLC | 29162 | 1020 Highway 61 | Mendon | Other Direct Selling Establishments (Self-Employed Individuals) | 3 | 2021-04-03 00:00:00 | United Community Bank |
| JONATHAN VAZQUEZ | 29042 | 406 MAIN ST S | Payson | Other Performing Arts Companies | 1 | 2020-06-17 00:00:00 | U.S. Bank, National Association |
| RYAN MEYER | 28907.5 | 1946 N 803 Ln | Liberty | Beef Cattle Ranching and Farming | 2 | 2020-04-27 00:00:00 | Great Rivers Bank |
| ST BRIGID PARISH OF Liberty, ILLINOIS | 28463.47 | 706 N Main St | Liberty | Religious Organizations | 5 | 2020-04-28 00:00:00 | First Bankers Trust Company, National Association |
| JUSTIN OBERLING | 27866 | 1851 N 400th Ave | Plainville | Beef Cattle Ranching and Farming | 1 | 2021-04-24 00:00:00 | Central State Bank |
| JUSTIN OBERLING | 27866 | 1851 N 400th Ave | Plainville | Beef Cattle Ranching and Farming | 1 | 2021-01-22 00:00:00 | Central State Bank |
| RODERICK D. FLESNER | 27318 | 2296 E 2100TH ST | Camp Point | Corn Farming | 1 | 2020-04-28 00:00:00 | Fortress Bank |
| RODERICK D. FLESNER | 27318 | 2296 E 2100th St | Camp Point | Corn Farming | 1 | 2021-03-04 00:00:00 | Fortress Bank |
| KENT KROPP | 27280 | 2338 N 1500th Ave | Camp Point | Corn Farming | 3 | 2021-02-23 00:00:00 | United Community Bank |
| KENT KROPP | 27280 | 2338 N. 1500TH AVE | Camp Point | Corn Farming | 2 | 2020-04-29 00:00:00 | United Community Bank |
| LOOS FARM SUPPLY INC. | 26761.25 | 535 Highway 96 S | Payson | Farm Supplies Merchant Wholesalers | 4 | 2021-02-18 00:00:00 | Liberty Bank |
| LOOS FARM SUPPLY, INC. | 26761.25 | 535 HIGHWAY 96 S | Payson | Farm Supplies Merchant Wholesalers | 4 | 2020-04-27 00:00:00 | Liberty Bank |
| KEITH FLESNER | 26144.57 | 1647 N 300th Ave | Plainville | Soybean Farming | 3 | 2021-01-16 00:00:00 | Great Rivers Bank |
| Camp Point TIRE INC | 26049.8 | 1338 E 2453rd Ln | Camp Point | Hardware Stores (Subchapter S Corporation) | 4 | 2021-01-30 00:00:00 | First Bankers Trust Company, National Association |
| HUBER MASONRY CONSTRUCTION | 25905 | 453 E 1800th St | Payson | Poured Concrete Foundation and Structure Contractors | 2 | 2021-02-04 00:00:00 | State Street Bank and Trust Company |
| STEPHEN MOORE | 25833 | 2581 N 1850th Ave | Camp Point | Corn Farming | 1 | 2021-02-13 00:00:00 | United Community Bank |
| JACOB NELSON ELECTRIC INC | 25708 | 1514 E 2100th St | Camp Point | Electrical Contractors and Other Wiring Installation Contractors | 4 | 2021-01-30 00:00:00 | State Street Bank and Trust Company |
| DAVID BENT | 25387.1 | 2434 Highway 104 | Liberty | Drywall and Insulation Contractors | 3 | 2021-04-03 00:00:00 | Liberty Bank |
| JACOB SCHMIDT | 25327 | 2466 N 1850th Ave | Camp Point | Beef Cattle Ranching and Farming | 1 | 2021-02-22 00:00:00 | United Community Bank |
| GREGORY CAMPBELL | 25244.65 | 406 W Maple Ave | Ursa | All Other Grain Farming | 2 | 2021-05-07 00:00:00 | North Adams State Bank |
| GREGORY CAMPBELL | 25244.65 | 406 W MAPLE AVE | Ursa | All Other Grain Farming | 2 | 2020-07-31 00:00:00 | North Adams State Bank |
| JIM MURFIN CONSTRUCTION, INC | 25072.72 | 335 E 2350TH ST | Liberty | Commercial and Institutional Building Construction | 3 | 2020-04-27 00:00:00 | Liberty Bank |
| THE BAR | 24949.12 | 112 W COLLINS ST | Mendon | Drinking Places (Alcoholic Beverages) | 19 | 2020-04-15 00:00:00 | North Adams State Bank |
| ELLIOTT PUBLISHING, INC. | 24863.17 | 103 E HANNIBAL ST | Liberty | Newspaper Publishers (Subchapter S Corporation) | 5 | 2020-04-27 00:00:00 | Liberty Bank |
| ELLIOTT PUBLISHING INC. | 24863.17 | 103 E Hannibal St | Liberty | Newspaper Publishers (Subchapter S Corporation) | 4 | 2021-01-29 00:00:00 | Liberty Bank |
| BAUCOM INSURANCE SERVICES, LLC | 24824.1 | 201 E WOOD ST | Camp Point | Insurance Agencies and Brokerages | 1 | 2020-04-15 00:00:00 | Farmers State Bank & Trust Co |
| BARRY BROTHERS CONSTRUCTION, INC. | 24381.67 | 2304 N 1600TH AVE | Camp Point | Poured Concrete Foundation and Structure Contractors | 4 | 2020-04-10 00:00:00 | Liberty Bank |
| KEVIN SCHRADER | 24267 | 2770 E 800th St | Mendon | Oilseed and Grain Combination Farming | 4 | 2021-03-05 00:00:00 | Town and Country Bank Midwest |
| PRAIRIE VIEW INSURANCE AGENCY, INC. | 24013.27 | 100 W EDWARDS ST PO BOX 187 | Payson | Insurance Agencies and Brokerages | 4 | 2020-05-01 00:00:00 | Liberty Bank |
| JOE HOLTSCHLAG | 23742.7 | 768 E. 1500th Place | Liberty | All Other Miscellaneous Crop Farming | 3 | 2020-04-27 00:00:00 | First Bankers Trust Company, National Association |
| MEALIFF INSURANCE & FINANCIAL SERVICES | 23515 | 402 W COLLINS ST | Mendon | Insurance Agencies and Brokerages | 3 | 2020-04-09 00:00:00 | North Adams State Bank |
| BLUEHAVEN ENTERPRISES, LLC | 23504.78 | 1544 N 400TH AVE | Payson | Full-Service Restaurants | 5 | 2020-04-10 00:00:00 | Liberty Bank |
| MARKERT FARMS | 23415 | 1964 Highway 94 N | Camp Point | Corn Farming | 2 | 2021-01-31 00:00:00 | United Community Bank |
| CARRICK PIANO AND PIPE ORGAN SERVICE, LL | 23304 | 227 MAIN ST E | Plainville | Musical Instrument Manufacturing | 1 | 2020-05-06 00:00:00 | U.S. Bank, National Association |
| BRADLEY KLAUSER | 23210 | 1053 E 2400th St | Liberty | Corn Farming | 1 | 2021-01-27 00:00:00 | United Community Bank |
| SPECKHART CONSTRUCTION | 23000 | 1488 NORTH 600TH AVE | Liberty | New Single-Family Housing Construction (except For-Sale Builders) | 3 | 2020-04-11 00:00:00 | Town and Country Bank |
| ALBSMEYER EQUIPMENT & WASTE RECOVERY | 22897.42 | 991 N 453rd Ln | Payson | Other Waste Collection | 4 | 2021-01-26 00:00:00 | HOMEBANK |
| MARKERT FARMS, INC. | 22750 | 1964 HIGHWAY 94 N | Camp Point | Corn Farming | 2 | 2020-04-07 00:00:00 | United Community Bank |
| JAMES BASTERT | 22656 | 205 E York | Camp Point | Oilseed and Grain Combination Farming | 1 | 2021-04-21 00:00:00 | Fortress Bank |
| JAMES BASTERT | 22656 | 205 E York | Camp Point | Oilseed and Grain Combination Farming | 1 | 2021-01-31 00:00:00 | Fortress Bank |
| D E M & N, INC. | 22638.75 | 110 W State St | Payson | Gasoline Stations with Convenience Stores (Subchapter S Corporation) | 9 | 2020-04-08 00:00:00 | Liberty Bank |
| ERIC CASSENS | 22500 | 2071 E. 2200TH ST | Camp Point | General Medical and Surgical Hospitals | 1 | 2020-04-28 00:00:00 | United Community Bank |
| SPIRIT KNOB FARMS | 22400 | 2132 E. 603RD LN | Ursa | Soybean Farming | 2 | 2020-06-25 00:00:00 | United Community Bank |
| RJ RABE FARMS | 22122.5 | 1111 N 2600 Avenue | Mendon | All Other Animal Production | 1 | 2020-04-27 00:00:00 | Compeer Financial, ACA |
| BINGAMAN AUTOMOTIVE & REPAIR, INC | 21852.55 | 108 W Brainard | Payson | Automotive Body, Paint, and Interior Repair and Maintenance | 3 | 2020-04-06 00:00:00 | Great Rivers Bank |
| KEVIN SCHRADER | 21656.25 | 2770 East 800th St | Mendon | Oilseed and Grain Combination Farming | 4 | 2020-04-27 00:00:00 | Compeer Financial, ACA |
| MEIER AUTO BODY AND SALES | 21134.92 | 109 West Wood St. | Camp Point | General Automotive Repair | 3 | 2020-04-06 00:00:00 | North Adams State Bank |
| MEIER AUTO BODY AND SALES | 21132 | 109 W Wood St | Camp Point | Automotive Body, Paint, and Interior Repair and Maintenance | 2 | 2021-02-03 00:00:00 | North Adams State Bank |
| MAAS ENTERPRISES | 20888.85 | 402 N STATE ST | Mendon | Motor Vehicle Parts (Used) Merchant Wholesalers | 7 | 2020-04-09 00:00:00 | North Adams State Bank |
| J MICHAEL HUNSAKER | 20833.35 | 1430 E 2253rd Ln | Camp Point | Beef Cattle Ranching and Farming | 1 | 2021-01-22 00:00:00 | United Community Bank |
| SPECKHART BROS PARTNERSHIP | 20833.35 | 2177 E 2300th St | Camp Point | Corn Farming | 3 | 2021-04-02 00:00:00 | United Community Bank |
| SPECKHART BROS PARTNERSHIP | 20833.35 | 2177 E 2300th St | Camp Point | Beef Cattle Ranching and Farming | 3 | 2021-01-29 00:00:00 | United Community Bank |
| ROBERT HYER | 20833.35 | 959 E 2000th St | Liberty | Soybean Farming | 1 | 2021-01-21 00:00:00 | United Community Bank |
| BOCKHOLD FARMS LLC | 20833.33 | 1967 N 1550th Ave | Camp Point | Corn Farming | 4 | 2021-04-15 00:00:00 | Liberty Bank |
| BOCKHOLD FARMS LLC | 20833.33 | 1967 N 1550th Ave | Camp Point | Corn Farming | 4 | 2021-01-28 00:00:00 | Liberty Bank |
| BRIAN GRIST | 20833.33 | 1238 E 2400th Pl | Camp Point | Site Preparation Contractors | 1 | 2021-03-27 00:00:00 | Liberty Bank |
| MATTHEW POWELL | 20833.33 | 2431 N 1153rd Ln | Camp Point | Corn Farming | 1 | 2021-02-07 00:00:00 | Liberty Bank |
| WILLIAM GENENBACHER | 20833.33 | 2156 N 1603rd Ln | Camp Point | All Other Grain Farming | 1 | 2021-03-01 00:00:00 | United Community Bank |
| LUCAS HASTING | 20833.33 | 2021 N 1200th Ave | Liberty | Beef Cattle Ranching and Farming | 1 | 2021-01-23 00:00:00 | Great Rivers Bank |
| ARTHUR TENHOUSE | 20833.33 | 1724 N 1073rd Ln | Liberty | Corn Farming | 1 | 2021-04-03 00:00:00 | Liberty Bank |
| LARRY NIEDERS | 20833.33 | 1541 N 700th Ave | Liberty | Corn Farming | 1 | 2021-02-10 00:00:00 | Liberty Bank |
| LUCAS HASTING | 20833.33 | 2021 N 1200th Ave | Liberty | Beef Cattle Ranching and Farming | 1 | 2021-04-07 00:00:00 | Great Rivers Bank |
| RICHARD LONGLETT | 20833.33 | 2017 N 900th Ave | Liberty | Corn Farming | 1 | 2021-02-05 00:00:00 | Liberty Bank |
| SHARON TENHOUSE | 20833.33 | 1724 N 1073rd Ln | Liberty | Corn Farming | 1 | 2021-04-03 00:00:00 | Liberty Bank |
| RICHARD CRAMSEY | 20833.33 | 1008 Victoria Dr | Liberty | Corn Farming | 1 | 2021-04-30 00:00:00 | Liberty Bank |
| TY MEYER | 20833.33 | 1861 N 703rd Ln | Liberty | Soybean Farming | 1 | 2021-03-18 00:00:00 | Great Rivers Bank |
| JULIE TENHOUSE | 20833.33 | 1959 N 803rd Ln | Liberty | Support Activities for Animal Production | 1 | 2021-03-23 00:00:00 | Liberty Bank |
| ANDREW MAST | 20833.33 | 1972 N 1200th Ave | Liberty | Corn Farming | 1 | 2021-02-07 00:00:00 | Liberty Bank |
| DAVID MOWEN | 20833.33 | 299 E 2533rd Ln | Liberty | Corn Farming | 1 | 2021-03-18 00:00:00 | Liberty Bank |
| DEAN JINGST | 20833.33 | 204 Manderly Ln | Liberty | Beef Cattle Ranching and Farming | 1 | 2021-01-22 00:00:00 | Liberty Bank |
| RUSSELL NIEDERS | 20833.33 | 1969 N 650th Ave | Liberty | Corn Farming | 1 | 2021-01-25 00:00:00 | Liberty Bank |
| MARVIN MEYER | 20833.33 | 1891 N 703 Ln | Liberty | Beef Cattle Ranching and Farming | 1 | 2020-04-27 00:00:00 | Great Rivers Bank |
| DAVID MOWEN | 20833.33 | 299 E 2533rd Ln | Liberty | Corn Farming | 1 | 2021-01-22 00:00:00 | Liberty Bank |
| GENE WALTON | 20833.33 | 2043 N 1050th Ave | Liberty | Tile and Terrazzo Contractors | 1 | 2021-03-17 00:00:00 | Great Rivers Bank |
| JEREMY BOONE | 20833.33 | 2210 N 400th Ave | Liberty | Corn Farming | 1 | 2021-01-30 00:00:00 | Liberty Bank |
| SHAWN JENSEN | 20833.33 | 2507 N 443rd Ln | Liberty | All Other Specialty Trade Contractors | 1 | 2021-05-18 00:00:00 | Liberty Bank |
| DENNIS MAIN | 20833.33 | 3031 N 500th Pl | Liberty | Soybean Farming | 1 | 2021-04-13 00:00:00 | Great Rivers Bank |
| ARTHUR TENHOUSE | 20833.33 | 1724 N 1073rd Ln | Liberty | Corn Farming | 1 | 2021-01-21 00:00:00 | Liberty Bank |
| COLE TENHOUSE | 20833.33 | 1959 N 803rd Ln | Liberty | Beef Cattle Ranching and Farming | 1 | 2021-01-31 00:00:00 | Liberty Bank |
| DARON BARRY | 20833.33 | 521 E 2400th St | Liberty | Corn Farming | 1 | 2021-01-28 00:00:00 | Liberty Bank |
| TY MEYER | 20833.33 | 1861 N 703rd Ln | Liberty | Dairy Cattle and Milk Production | 1 | 2021-01-16 00:00:00 | Great Rivers Bank |
| MICHAEL WATERS | 20833.33 | 2655 Highway 104 | Liberty | Corn Farming | 1 | 2021-01-26 00:00:00 | Liberty Bank |
| DENNIS MAIN | 20833.33 | 3031 N 500th Pl | Liberty | Soybean Farming | 1 | 2021-01-29 00:00:00 | Great Rivers Bank |
| SHARON TENHOUSE | 20833.33 | 1724 N 1073rd Ln | Liberty | Corn Farming | 1 | 2021-01-21 00:00:00 | Liberty Bank |
| LEON LENTZ | 20833.33 | 2398 N 900th Ave | Liberty | Soybean Farming | 1 | 2021-01-20 00:00:00 | Liberty Bank |
| MARVIN MEYER | 20833.33 | 1891 N 703rd Ln | Liberty | Soybean Farming | 1 | 2021-03-03 00:00:00 | Great Rivers Bank |
| TERRY NEWELL | 20833.33 | 2223 N 1150th Ave | Liberty | Corn Farming | 1 | 2021-02-23 00:00:00 | Liberty Bank |
| ROBY SHARPE | 20833.33 | 1102 E 2100th St | Liberty | General Freight Trucking, Long-Distance, Truckload | 1 | 2021-03-23 00:00:00 | Liberty Bank |
| JOSEPH HUMMEL | 20833.33 | 687 E 2300th Pl | Liberty | Corn Farming | 1 | 2021-02-07 00:00:00 | Liberty Bank |
| DONALD MCCLEARY | 20833.33 | 2338 N 800th Ave | Liberty | Corn Farming | 1 | 2021-01-25 00:00:00 | Liberty Bank |
| COLE TENHOUSE | 20833.33 | 1959 N 803rd Ln | Liberty | Beef Cattle Ranching and Farming | 1 | 2021-05-02 00:00:00 | Liberty Bank |
| TERRY NEWELL | 20833.33 | 2223 N 1150th Ave | Liberty | Corn Farming | 1 | 2021-04-28 00:00:00 | Liberty Bank |
| LARRY FRESE FARMS INC. | 20833.33 | 2044 E 1200th St | Mendon | Corn Farming | 1 | 2021-02-20 00:00:00 | Liberty Bank |
| MERLE CORNWELL | 20833.33 | 2573 E 1850th St | Mendon | Corn Farming | 1 | 2021-04-16 00:00:00 | United Community Bank |
| BARBARA KUHN | 20833.33 | 2144 E 1150th St | Mendon | Dairy Cattle and Milk Production | 1 | 2021-01-30 00:00:00 | First Mid Bank & Trust, National Association |
| WAYNE TALLCOTT | 20833.33 | 1426 N 2250th Ave | Mendon | Beef Cattle Ranching and Farming | 1 | 2021-04-10 00:00:00 | Great Rivers Bank |
| THEODORE KOETTERS | 20833.33 | 517 E 1700th St | Payson | Beef Cattle Ranching and Farming | 1 | 2021-01-22 00:00:00 | Liberty Bank |
| GREGORY LOOS | 20833.33 | 529 Highway 96 S | Payson | Corn Farming | 1 | 2021-02-17 00:00:00 | Liberty Bank |
| G. THOMAS ALBSMEYER | 20833.33 | 6835 Ehrhardt Rd | Payson | Corn Farming | 1 | 2021-02-10 00:00:00 | Liberty Bank |
| THEODORE KOETTERS | 20833.33 | 517 E 1700th St | Payson | Beef Cattle Ranching and Farming | 1 | 2021-03-23 00:00:00 | Liberty Bank |
| JAMES HOSKINS | 20833.33 | 715 N Main St | Payson | Corn Farming | 1 | 2021-02-12 00:00:00 | Liberty Bank |
| MICHAEL HUMMEL | 20833.33 | 1139 N 223rd Ln | Payson | Corn Farming | 1 | 2021-01-27 00:00:00 | Liberty Bank |
| ADAM TERSTRIEP | 20833.33 | 214 E 1400th St | Payson | Beef Cattle Ranching and Farming | 1 | 2021-04-23 00:00:00 | Great Rivers Bank |
| CHANSE BARKER | 20833.33 | 7123 Anna Wall Rd | Payson | Soybean Farming | 1 | 2021-04-10 00:00:00 | Great Rivers Bank |
| TIMOTHY SCHOENEKASE | 20833.33 | 539 Highway 96 S | Payson | General Freight Trucking, Long-Distance, Truckload | 1 | 2021-02-24 00:00:00 | Liberty Bank |
| KENNETH STEFFEN | 20833.33 | 1581 N 200th Ave | Plainville | Corn Farming | 1 | 2021-01-30 00:00:00 | Liberty Bank |
| WILLIAM BECKMAN | 20833.33 | 138 W Main St | Plainville | Soybean Farming | 1 | 2021-01-17 00:00:00 | Great Rivers Bank |
| JAMES DONLEY | 20833.33 | 423 E 1900th St | Plainville | Hog and Pig Farming | 1 | 2021-03-17 00:00:00 | Liberty Bank |
| JOSH KENADY | 20833.33 | 123 E 1900th St | Plainville | Soybean Farming | 1 | 2021-04-03 00:00:00 | Great Rivers Bank |
| TIMOTHY PETERS | 20833.33 | 167 E 1800th St | Plainville | Corn Farming | 1 | 2021-04-15 00:00:00 | Liberty Bank |
| TIMOTHY PETERS | 20833.33 | 167 E 1800th St | Plainville | Corn Farming | 1 | 2021-01-25 00:00:00 | Liberty Bank |
| LONNY MILLER | 20833.33 | 381 E 2050th St | Plainville | Hog and Pig Farming | 1 | 2021-03-28 00:00:00 | Liberty Bank |
| ROBERT PETERS | 20833.33 | 167 E 1800th St | Plainville | Beef Cattle Ranching and Farming | 1 | 2021-04-03 00:00:00 | Liberty Bank |
| LONNY MILLER | 20833.33 | 381 E 2050th St | Plainville | Hog and Pig Farming | 1 | 2021-01-29 00:00:00 | Liberty Bank |
| JAMES DONLEY | 20833.33 | 423 E 1900th St | Plainville | Hog and Pig Farming | 1 | 2021-01-27 00:00:00 | Liberty Bank |
| ROBERT PETERS | 20833.33 | 167 E 1800th St | Plainville | Beef Cattle Ranching and Farming | 1 | 2021-01-21 00:00:00 | Liberty Bank |
| JOSH KENADY | 20833.33 | 123 E 1900th St | Plainville | Soybean Farming | 1 | 2021-01-16 00:00:00 | Great Rivers Bank |
| AARON STEPHENS | 20833.32 | 407 Parkview Drive | Camp Point | Corn Farming | 1 | 2020-04-28 00:00:00 | Compeer Financial, ACA |
| DION NEISEN | 20833.32 | 1744 E 2453rd Ln | Camp Point | Oilseed and Grain Combination Farming | 1 | 2021-01-29 00:00:00 | First Bankers Trust Company, National Association |
| GREG MOORE | 20833.32 | 2092 Highway 94 N | Camp Point | Corn Farming | 1 | 2021-01-30 00:00:00 | First Bankers Trust Company, National Association |
| MELVIN MEYER | 20833.32 | 1798 N 650th Ave | Liberty | Soybean Farming | 1 | 2021-02-03 00:00:00 | Farmers State Bank |
| DAN TERSTRIEP | 20833.32 | 716 E 2050th St | Liberty | Beef Cattle Ranching and Farming | 1 | 2021-01-26 00:00:00 | HOMEBANK |
| JOE HOLTSCHLAG | 20833.32 | 768 E 1500th Pl | Liberty | Soybean Farming | 1 | 2021-03-31 00:00:00 | First Bankers Trust Company, National Association |
| GREG WEISENBERGER | 20833.32 | 1138 E 1800th St | Liberty | Grain and Field Bean Merchant Wholesalers | 1 | 2021-01-17 00:00:00 | HOMEBANK |
| GLENN MICHAEL LOOS | 20833.32 | 1746 N 703RD LN | Liberty | Corn Farming | 1 | 2020-04-28 00:00:00 | Liberty Bank |
| DANIEL OBERT | 20833.32 | 2221 N 443rd Ln | Liberty | Dairy Cattle and Milk Production | 1 | 2021-04-18 00:00:00 | Farmers State Bank |
| DANIEL OBERT | 20833.32 | 2221 N 443rd Ln | Liberty | Dairy Cattle and Milk Production | 1 | 2021-01-22 00:00:00 | Farmers State Bank |
| MICHAEL SORRILL | 20833.32 | 1753 N 1073rd Ln | Liberty | Corn Farming | 1 | 2021-04-08 00:00:00 | HOMEBANK |
| STANLEY PETER | 20833.32 | 3805 Ehrhardt Rd | Liberty | Beef Cattle Ranching and Farming | 1 | 2021-04-11 00:00:00 | HOMEBANK |
| MICHAEL SORRILL | 20833.32 | 1753 N 1073rd Ln | Liberty | Corn Farming | 1 | 2021-01-25 00:00:00 | HOMEBANK |
| JAY PETER | 20833.32 | 4424 Ehrhardt Rd | Liberty | Soybean Farming | 1 | 2021-01-25 00:00:00 | HOMEBANK |
| FRANK HOLTSCHLAG | 20833.32 | 656 E 1600th St | Liberty | Corn Farming | 1 | 2021-02-02 00:00:00 | First Bankers Trust Company, National Association |
| STANLEY PETER | 20833.32 | 3805 Ehrhardt Rd | Liberty | Potato Farming | 1 | 2021-01-25 00:00:00 | HOMEBANK |
| JAY PETER | 20833.32 | 4424 Ehrhardt Rd | Liberty | Soybean Farming | 1 | 2021-04-11 00:00:00 | HOMEBANK |
| RANDALL VOSS | 20833.32 | 2140 E. 1700th St. | Mendon | Soybean Farming | 1 | 2021-03-24 00:00:00 | First Bankers Trust Company, National Association |
| ALAN DONLEY | 20833.32 | 2492 E 1850th St | Mendon | Soybean Farming | 1 | 2021-04-15 00:00:00 | First Bankers Trust Company, National Association |
| DUSTIN CAROLAN | 20833.32 | 2498 E 1150th St | Mendon | Soybean Farming | 1 | 2021-03-16 00:00:00 | First Bankers Trust Company, National Association |
| BRADLEY DUNCAN | 20833.32 | 2185 E 1000th St | Mendon | Soybean Farming | 1 | 2021-01-28 00:00:00 | First Bankers Trust Company, National Association |
| BRIAN E DUESTERHAUS | 20833.32 | 950 Highway 61 | Mendon | All Other Animal Production | 1 | 2021-02-10 00:00:00 | Compeer Financial, ACA |
| ALAN DONLEY | 20833.32 | 2492 E 1850th St | Mendon | Soybean Farming | 1 | 2021-01-28 00:00:00 | First Bankers Trust Company, National Association |
| LUKE MUEGGE | 20833.32 | 1099 N 2100th Ave | Mendon | All Other Animal Production | 1 | 2021-01-21 00:00:00 | Compeer Financial, ACA |
| GERALD WIETHOLDER | 20833.32 | 1221 N 2600th Ave | Mendon | Soybean Farming | 1 | 2021-03-24 00:00:00 | First Bankers Trust Company, National Association |
| BRIAN J MUEGGE | 20833.32 | 1046 Highway 61 | Mendon | Corn Farming | 1 | 2021-01-30 00:00:00 | First Bankers Trust Company, National Association |
| DUSTIN CAROLAN | 20833.32 | 2498 E 1150th St | Mendon | Soybean Farming | 1 | 2021-01-29 00:00:00 | First Bankers Trust Company, National Association |
| DAVID R DOYLE | 20833.32 | 2642 E 800th St | Mendon | Oilseed and Grain Combination Farming | 1 | 2021-04-01 00:00:00 | Compeer Financial, ACA |
| TROY MCCLEARY | 20833.32 | 2348 E 1750th Pl | Mendon | Oilseed and Grain Combination Farming | 1 | 2021-01-22 00:00:00 | First Bankers Trust Company, National Association |
| TROY MCCLEARY | 20833.32 | 2348 E 1750th Pl | Mendon | Oilseed and Grain Combination Farming | 1 | 2021-03-24 00:00:00 | First Bankers Trust Company, National Association |
| RICHARD LOOS | 20833.32 | 1023 Highway 61 | Mendon | Tobacco Farming | 1 | 2021-03-04 00:00:00 | First Bankers Trust Company, National Association |
| RONALD VENVERTLOH | 20833.32 | 1121 N 2400th Ave | Mendon | Soybean Farming | 1 | 2021-01-29 00:00:00 | First Bankers Trust Company, National Association |
| RANDALL VOSS | 20833.32 | 2140 E. 1700th St. | Mendon | Soybean Farming | 1 | 2021-01-22 00:00:00 | First Bankers Trust Company, National Association |
| RONALD RICHMILLER | 20833.32 | 1455 N 2250th Ave | Mendon | Potato Farming | 1 | 2021-01-28 00:00:00 | First Bankers Trust Company, National Association |
| TODD STEINKAMP | 20833.32 | 1974 E 1250th St | Mendon | All Other Specialty Trade Contractors | 1 | 2021-03-18 00:00:00 | First Bankers Trust Company, National Association |
| CHRIS BLICKHAN | 20833.32 | 2677 E 1250th St | Mendon | All Other Grain Farming | 1 | 2021-02-19 00:00:00 | North Adams State Bank |
| ROBERT SHAFFER | 20833.32 | 2334 E 1300th St | Mendon | Cattle Feedlots | 1 | 2021-02-26 00:00:00 | First Bankers Trust Company, National Association |
| ROGER BUSS | 20833.32 | 826 N Chestnut St | Mendon | Soybean Farming | 1 | 2021-01-28 00:00:00 | First Bankers Trust Company, National Association |
| BERNIE WOODWORTH | 20833.32 | 1239 N 2450th Ave | Mendon | Beef Cattle Ranching and Farming | 1 | 2021-01-25 00:00:00 | First Bankers Trust Company, National Association |
| DAVID R DOYLE | 20833.32 | 2642 East 800th St | Mendon | Oilseed and Grain Combination Farming | 1 | 2020-04-30 00:00:00 | Compeer Financial, ACA |
| JEFFREY VENVERTLOH | 20833.32 | 2337 E 1100th St | Mendon | Soybean Farming | 1 | 2021-01-22 00:00:00 | First Bankers Trust Company, National Association |
| GERALD WIETHOLDER | 20833.32 | 1221 N 2600th Ave | Mendon | Soybean Farming | 1 | 2021-01-28 00:00:00 | First Bankers Trust Company, National Association |
| LUKE D MUEGGE | 20833.32 | 1099 N 2100th Ave | Mendon | All Other Animal Production | 1 | 2021-04-08 00:00:00 | Compeer Financial, ACA |
| STEPHEN LOOS | 20833.32 | 2349 E 1100th St | Mendon | Cotton Farming | 1 | 2021-02-19 00:00:00 | First Bankers Trust Company, National Association |
| DAVID MUEGGE | 20833.32 | 2300 E. 1000th St. | Mendon | All Other Miscellaneous Crop Farming | 1 | 2020-04-27 00:00:00 | First Bankers Trust Company, National Association |
| ROBERT MAYNARD | 20833.32 | 1167 N 2600th Ave | Mendon | Soybean Farming | 1 | 2021-01-25 00:00:00 | First Bankers Trust Company, National Association |
| KENT HILDEBRAND | 20833.32 | 250 E 1400th St | Payson | Corn Farming | 1 | 2021-04-02 00:00:00 | First Bankers Trust Company, National Association |
| ARNSMAN FARMS LLC | 20833.32 | 508 North Main St | Payson | Corn Farming | 1 | 2020-04-30 00:00:00 | Compeer Financial, ACA |
| ADAM TERSTRIEP | 20833.32 | 214 E 1400th St | Payson | Beef Cattle Ranching and Farming | 1 | 2021-01-16 00:00:00 | Great Rivers Bank |
| ARNSMAN FARMS LLC | 20833.32 | 508 N Main St | Payson | Corn Farming | 1 | 2021-03-15 00:00:00 | Compeer Financial, ACA |
| KENT HILDEBRAND | 20833.32 | 250 E 1400th St | Payson | Corn Farming | 1 | 2021-02-04 00:00:00 | First Bankers Trust Company, National Association |
| PAUL HILDEBRAND | 20833.32 | 227 E 2100th St | Plainville | Soybean Farming | 1 | 2021-03-24 00:00:00 | First Bankers Trust Company, National Association |
| MICHAEL DIETRICH | 20833.32 | 1853 N 200th Ave | Plainville | Soybean Farming | 1 | 2021-02-04 00:00:00 | Farmers State Bank |
| MICHAEL DIETRICH | 20833.32 | 1853 N 200th Ave | Plainville | Soybean Farming | 1 | 2021-04-22 00:00:00 | Farmers State Bank |
| PAUL HILDEBRAND | 20833.32 | 227 E 2100th St | Plainville | Soybean Farming | 1 | 2021-01-28 00:00:00 | First Bankers Trust Company, National Association |
| BENJAMIN WESLEY SHRIVER | 20833.32 | 809 N 2000th Ave | Ursa | Dairy Cattle and Milk Production | 1 | 2021-04-27 00:00:00 | Compeer Financial, ACA |
| VICTOR L.M. SHRIVER IV | 20833.32 | 205 N Warsaw St | Ursa | Oilseed and Grain Combination Farming | 1 | 2021-04-15 00:00:00 | Compeer Financial, ACA |
| JULIE MCALLISTER | 20833.32 | 108 N Warsaw St | Ursa | Insurance Agencies and Brokerages | 1 | 2021-01-25 00:00:00 | First Bankers Trust Company, National Association |
| ALAN DUESTERHAUS | 20833.32 | 2296 E 823rd Ln | Ursa | Corn Farming | 1 | 2021-04-08 00:00:00 | First Bankers Trust Company, National Association |
| LUCAS H SHRIVER | 20833.32 | 2003 Highway 96 N | Ursa | Oilseed and Grain Combination Farming | 1 | 2021-04-15 00:00:00 | Compeer Financial, ACA |
| ALAN DUESTERHAUS | 20833.32 | 2296 E 823rd Ln | Ursa | Corn Farming | 1 | 2021-01-29 00:00:00 | Compeer Financial, ACA |
| BENJAMIN WESLEY SHRIVER | 20833.32 | 809 N 2000th Ave | Ursa | Dairy Cattle and Milk Production | 1 | 2021-02-17 00:00:00 | Compeer Financial, ACA |
| MATTHEW R WOODWORTH | 20833.32 | 304 Wollbrink Dr. | Ursa | Beef Cattle Ranching and Farming | 1 | 2020-07-27 00:00:00 | First Bankers Trust Company, National Association |
| JASON BARRY | 20833.32 | 200 Birch St | Ursa | All Other Grain Farming | 1 | 2021-01-23 00:00:00 | First Bankers Trust Company, National Association |
| MATTHEW WOODWORTH | 20833.32 | 304 Wollbrink Dr | Ursa | Beef Cattle Ranching and Farming | 1 | 2021-03-26 00:00:00 | First Bankers Trust Company, National Association |
| JASON BARRY | 20833.32 | 200 Birch St | Ursa | Oilseed and Grain Combination Farming | 1 | 2021-03-24 00:00:00 | First Bankers Trust Company, National Association |
| STEVEN SCHNELLE | 20833.32 | 614 N 2353rd Ln | Ursa | Soybean Farming | 1 | 2021-04-27 00:00:00 | Farmers State Bank |
| ROBERT PARKER | 20833.32 | 2782 Hwy 96 N | Ursa | Oilseed and Grain Combination Farming | 1 | 2020-04-27 00:00:00 | Compeer Financial, ACA |
| PAUL SHIVER | 20833.32 | 600 S Warsaw St | Ursa | Dairy Cattle and Milk Production | 1 | 2021-04-15 00:00:00 | Compeer Financial, ACA |
| KEVIN CRAMM | 20833.3 | 2430 E 1200th St | Mendon | Corn Farming | 1 | 2021-02-14 00:00:00 | First Bankers Trust Company, National Association |
| JEFFREY GUNN | 20833 | 506 N Main St | Camp Point | Other Commercial and Industrial Machinery and Equipment Rental and Leasing | 1 | 2021-03-10 00:00:00 | The Bank of Advance |
| BRENT OBERT | 20833 | 1896 E 2500th St | Camp Point | Corn Farming | 1 | 2021-02-23 00:00:00 | United Community Bank |
| MICHAEL NALL | 20833 | 2220 Highway 24 | Camp Point | Beef Cattle Ranching and Farming | 1 | 2021-04-02 00:00:00 | United Community Bank |
| GREG LIKES | 20833 | 2267 E 2265th St | Camp Point | Beef Cattle Ranching and Farming | 1 | 2021-01-28 00:00:00 | United Community Bank |
| KODY DALE KROPP | 20833 | 212 N Eastview St | Camp Point | Soybean Farming | 1 | 2021-01-26 00:00:00 | United Community Bank |
| GREG LIKES | 20833 | 2267 E 2265th St | Camp Point | Beef Cattle Ranching and Farming | 1 | 2021-03-25 00:00:00 | United Community Bank |
| MICHAEL NALL | 20833 | 2220 Highway 24 | Camp Point | Beef Cattle Ranching and Farming | 1 | 2021-02-04 00:00:00 | United Community Bank |
| LUCAS NIEKAMP | 20833 | 2501 N 1800th Ave | Camp Point | Corn Farming | 1 | 2021-03-30 00:00:00 | United Community Bank |
| J MICHAEL HUNSAKER | 20833 | 1430 E 2253rd Ln | Camp Point | Beef Cattle Ranching and Farming | 1 | 2021-03-23 00:00:00 | United Community Bank |
| LUCAS NIEKAMP | 20833 | 2501 N 1800th Ave | Camp Point | Soybean Farming | 1 | 2021-01-21 00:00:00 | United Community Bank |
| GARY LINNEMEYER | 20833 | 1525 E 2453rd Ln | Camp Point | Corn Farming | 1 | 2021-01-30 00:00:00 | United Community Bank |
| RODNEY HYER | 20833 | 2271 N 1675th Ave | Camp Point | Corn Farming | 1 | 2021-03-25 00:00:00 | United Community Bank |
| STEVEN FUNNING | 20833 | 349 N Vermont | Camp Point | Limousine Service | 1 | 2021-04-19 00:00:00 | Harvest Small Business Finance, LLC |
| BRADLEY FLESNER | 20833 | 1960 N 2400th Ave | Camp Point | Corn Farming | 1 | 2021-01-26 00:00:00 | United Community Bank |
| SILBER JAMES MIXER | 20833 | 1710 E 2453rd Ln | Camp Point | Soybean Farming | 1 | 2021-04-07 00:00:00 | The Bank of Advance |
| KODY DALE KROPP | 20833 | 212 N Eastview St | Camp Point | Corn Farming | 1 | 2021-03-26 00:00:00 | United Community Bank |
| RODNEY D HYER | 20833 | 2271 N 1675th Ave | Camp Point | Soybean Farming | 1 | 2021-01-21 00:00:00 | United Community Bank |
| PAUL H MUSICK | 20833 | 2514 N 2150th Ave | Camp Point | Soybean Farming | 1 | 2021-01-21 00:00:00 | United Community Bank |
| JAMES MIXER | 20833 | 1710 E 2453rd Ln | Camp Point | Soybean Farming | 1 | 2021-01-23 00:00:00 | The Bank of Advance |
| MARK WELLMAN | 20833 | 1335 E 2253rd Ln | Camp Point | Dairy Cattle and Milk Production | 1 | 2021-02-25 00:00:00 | North Adams State Bank |
| GREG FARLOW | 20833 | 2128 N 2100th Ave | Camp Point | All Other Miscellaneous Crop Farming | 1 | 2021-04-21 00:00:00 | Bank of Springfield |
| ERIC CASSENS | 20833 | 2071 E 2200th St | Camp Point | Soybean Farming | 1 | 2021-01-29 00:00:00 | United Community Bank |
| DONALD HUMKE | 20833 | 2198 N 1210th Ave | Camp Point | Corn Farming | 1 | 2021-01-21 00:00:00 | United Community Bank |
| ADAM MOWEN | 20833 | 1701 E 2453rd Ln | Camp Point | Beef Cattle Ranching and Farming | 1 | 2021-03-24 00:00:00 | United Community Bank |
| PAUL MUSICK | 20833 | 2514 N 2150th Ave | Camp Point | Corn Farming | 1 | 2021-03-31 00:00:00 | United Community Bank |
| MICKY MARTIN | 20833 | 1760 E 2050th St | Camp Point | Beef Cattle Ranching and Farming | 1 | 2021-02-24 00:00:00 | United Community Bank |
| ADAM MOWEN | 20833 | 1701 E 2453rd Ln | Camp Point | Beef Cattle Ranching and Farming | 1 | 2021-01-21 00:00:00 | United Community Bank |
| GREG FARLOW | 20833 | 2128 N 2100th Ave | Camp Point | Hay Farming | 1 | 2021-02-05 00:00:00 | Bank of Springfield |
| MATTHEW DEARWESTER | 20833 | 2034 Highway 24 | Camp Point | Beef Cattle Ranching and Farming | 1 | 2021-02-22 00:00:00 | United Community Bank |
| BRADLEY FLESNER | 20833 | 1960 N 2400th Ave | Camp Point | Corn Farming | 1 | 2021-04-02 00:00:00 | United Community Bank |
| GEORGE O'BRIEN | 20833 | 104 East State | Camp Point | Insurance Agencies and Brokerages | 1 | 2020-04-28 00:00:00 | State Street Bank and Trust Company |
| STANLEY FARLOW | 20833 | 1873 E 2400th St | Camp Point | General Freight Trucking, Long-Distance, Truckload | 1 | 2021-04-23 00:00:00 | United Community Bank |
| BRUCE SCHMIDT | 20833 | 741 E 1900th St | Liberty | Corn Farming | 1 | 2021-04-15 00:00:00 | Farmers National Bank of Griggsville |
| DARREN SIMS | 20833 | 1732 N 900TH AVE | Liberty | Corn Farming | 1 | 2020-04-29 00:00:00 | Liberty Bank |
| KEVIN KLAUSER | 20833 | 1000 E 2250th St | Liberty | Corn Farming | 1 | 2021-03-25 00:00:00 | United Community Bank |
| BRUCE SCHMIDT | 20833 | 741 E 1900th St | Liberty | Corn Farming | 1 | 2021-01-16 00:00:00 | Farmers National Bank of Griggsville |
| RHETT ARNOLD | 20833 | 2191 Highway 104 | Liberty | Corn Farming | 1 | 2021-04-21 00:00:00 | Bank of Springfield |
| LANCE KLAUSER | 20833 | 2288 Highway 104 | Liberty | Corn Farming | 1 | 2021-01-27 00:00:00 | United Community Bank |
| PHILLIP DOANE | 20833 | 746 E 2200th St | Liberty | Beauty Salons | 1 | 2021-04-28 00:00:00 | Benworth Capital |
| KEVIN KLAUSER | 20833 | 1000 E 2250th St | Liberty | Corn Farming | 1 | 2021-01-26 00:00:00 | United Community Bank |
| EUGENE KLAUSER | 20833 | 991 E 2300th St | Liberty | Dairy Cattle and Milk Production | 1 | 2021-01-26 00:00:00 | United Community Bank |
| MICHAEL HARPER | 20833 | 121 E High St | Mendon | Landscaping Services | 1 | 2021-04-08 00:00:00 | Bank of Springfield |
| DARYL DUESTERHAUS | 20833 | 964 N 2450th Ave | Mendon | Corn Farming | 1 | 2021-02-13 00:00:00 | Bank of Springfield |
| MARK PETER | 20833 | 1969 E 1250th St | Mendon | Soybean Farming | 1 | 2021-01-28 00:00:00 | North Adams State Bank |
| ANDREW FRAZIER | 20833 | 2085 E 1300th Pl | Mendon | Soybean Farming | 1 | 2021-03-24 00:00:00 | North Adams State Bank |
| MARK PETER | 20833 | 1969 E 1250th St | Mendon | Soybean Farming | 1 | 2021-03-30 00:00:00 | |