'Every woman's worst nightmare on a dark bottom road': Keck describes assault of Lohman Schmitt in opening statement, but Yohn calls it 'theatrics'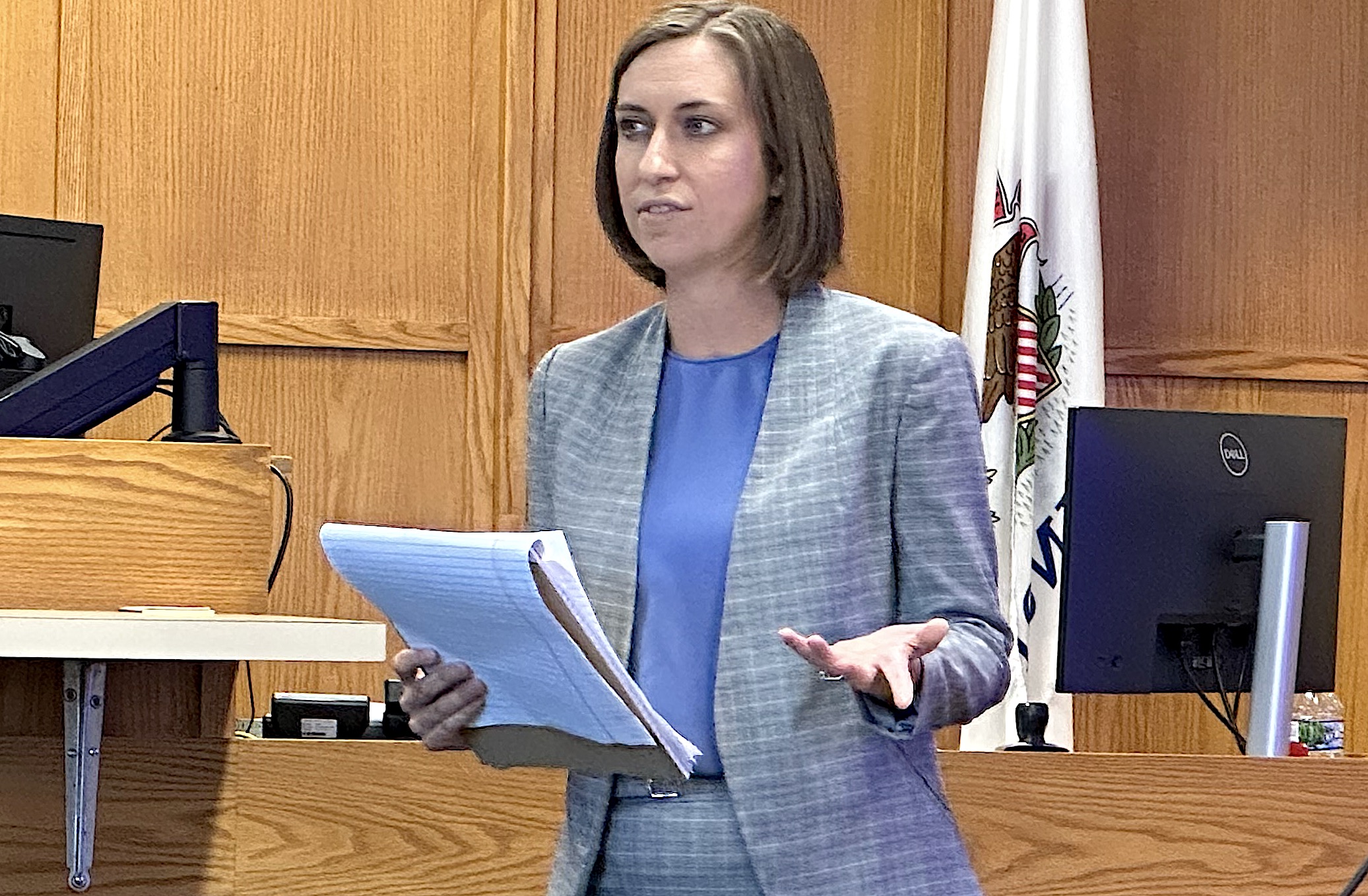 QUINCY — When Tina Lohman Schmitt's car had mechanical problems on Koch's Lane on the night of Nov. 9, 2021, she noticed a car approaching.
"How do you think she felt? Was she relieved? Did she think she was going to get help?" Assistant State's Attorney Laura Keck asked during her 11-minute opening statement Tuesday morning in the Bradley Yohn aggravated criminal sexual assault trial in Adams County Circuit Court.
"She was 77 years old, and this is Quincy," Keck continued. "Nothing bad happens in Quincy, right? In Quincy, when you have trouble, people stop. They pull over, and they help you. But instead of a random act of kindness, the defendant and his accomplice showed up. They showed up to commit an act of violence, an act of terror, an act of rape … every woman's worst nightmare on a dark bottom road."
Keck gave the 10-man, two-woman jury a description of what she believed happened that night, when Lohman Schmitt was found by her husband on the floor of their home after she allegedly was raped by Yohn. She briefly explained what Jaclyn Oglesby, a Blessing Hospital nurse, saw when she examined Lohman Schmitt later that same night.
She also told the jury about items that belonged to Lohman Schmitt which were discovered when Yohn was arrested one day later in Springfield, Ill.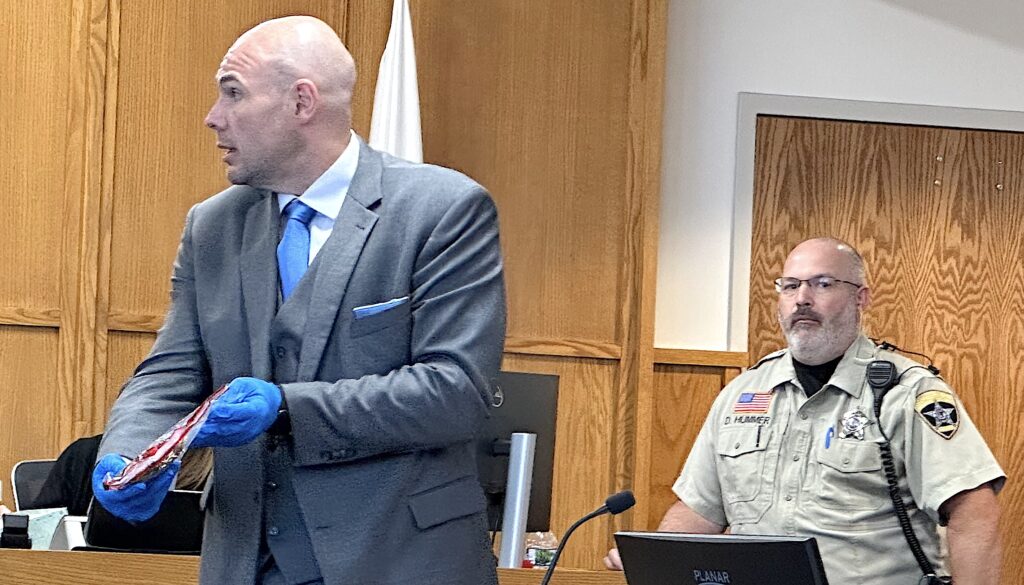 "It was horrific. It was violent. It was a nightmare," Keck said. "It was something no woman, no 77-year-old grandmother should ever have to experience what the defendant did to Tina Lohman."
Yohn, 36, is charged with home invasion with a dangerous weapon, home invasion predicated on criminal sexual assault, aggravated vehicular hijacking, aggravated criminal sexual assault with a weapon and residential burglary. He allegedly committed the crimes on Nov. 9, 2021, at the home of Lohman Schmitt. She died 33 days later on Dec. 12, 2021.
Yohn is defending himself pro se with public defender Todd Nelson serving as standby counsel. He was wearing a light blue dress shirt and navy blue slacks instead of his standard orange jail-issued jumpsuit.
When Yohn made his opening statement, which lasted about 15 minutes, he got straight to the point.
"What you just heard were theatrics," he said. "I will concede that some things Miss Keck here stated do, in fact, ring true. However, they are not as she stated them. There are many discrepancies in this case."
Yohn called the claims "sickening in theirself (sic) if they were to truly happen." He called them sick, demented and horrendous. He said he would rather be logical than try to "persuade" the jury.
"Today I will show you a lot of things that are not logical," he said. "Throughout this trial, I will show you a lot of things that are not logical. Persuasion is not logical. I myself, personally, I promise not to attempt to persuade you, nor will I manipulate you."
Yohn said he intends to show the jury "blatant lies, incredible and impossible happenings."
"Throughout this trial, you'll see some of the most major coincidences you've ever seen in your lives," he said. "They're established, and I'm sure some of the witnesses will attest to them. There are major coincidences in this case. I intend to show you that these things do not follow a definition of logic."
He told the jury of a story of when he was a child and his brother claimed his older sister, BB, had hit him.
"Mom would say, 'Well, my lovely young man, where are the marks to prove as such?'" Yohn said. "'But Mom!' Mom said, 'Show me the marks.' (The brother) cannot show any marks. Mother would say, 'I can't tell where the marks are.'
"Come to find out, my brother only had the remote taken from him. 'Scooby Doo' was his favorite. He would watch it end on in for hours. We would all come to find out in the end that he had just simply walked away from the TV. Sis had picked up the remote and he wanted the TV back. … The lack of marks gave my mother a reasonable doubt. Today I intend to prove an extreme amount of reasonable doubt."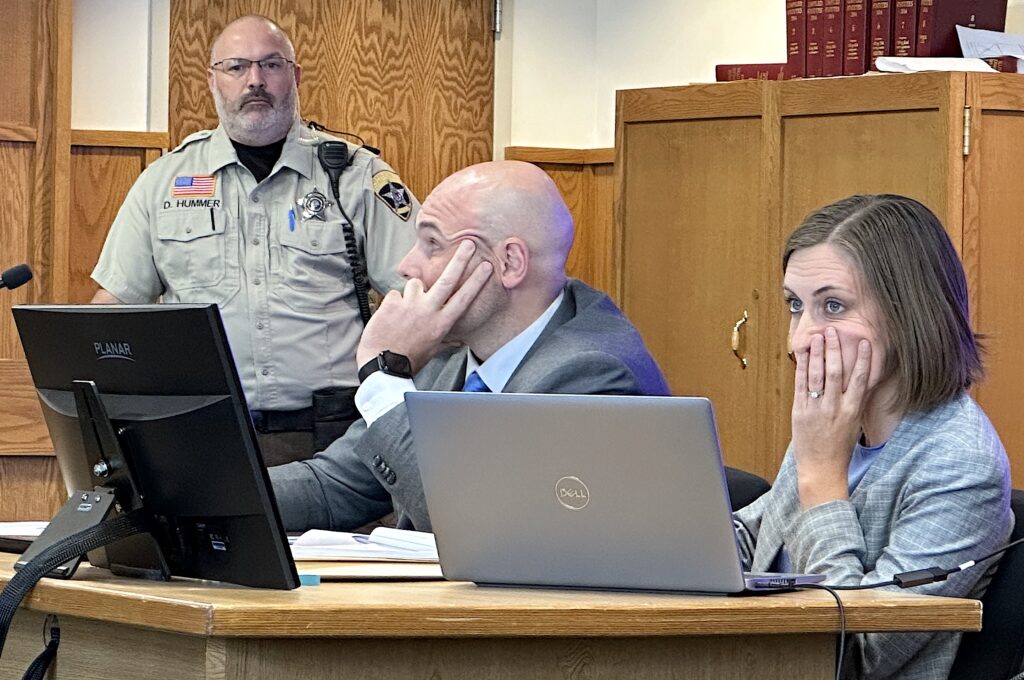 Miss Clipping Out Stories to Save for Later?
Click the Purchase Story button below to order a print of this story. We will print it for you on matte photo paper to keep forever.