Farm Bureau hosts Congresswoman Miller and members of state General Assembly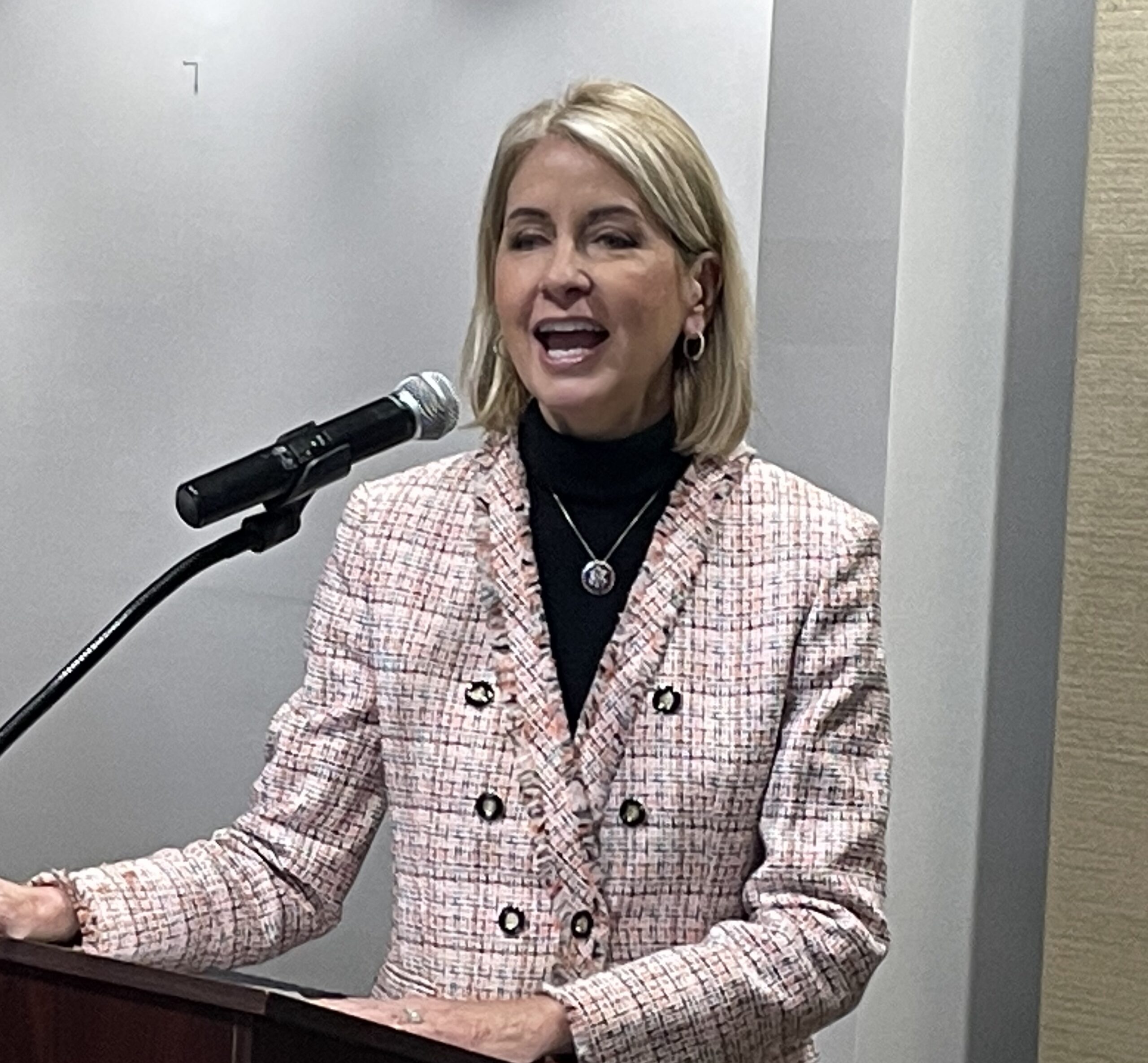 QUINCY — At the annual Adams County Farm Bureau Viewpoint Luncheon, State Representative Norinne Hammond (R-Macomb) made an observation that summed up the state of Illinois' Republican caucus in both chambers of the General Assembly.
"Right now, in this room, we have 10 percent of the House Republican Caucus," she said.
Counting herself and fellow representatives Randy Frese (R-Quincy), C.D. Davidsmeyer (R-Jacksonville) and Chris Miller (R-Oakland), they had four out of the 40 House Republicans at the event. Frese, Hammond and Davidsmeyer all represent parts of Adams County in the current General Assembly and Miller was there with his wife, Congresswoman Mary Miller, who also spoke to the group.
The last redistricting was so gerrymandered that those 40 Republicans represent all 102 counties in Illinois in some fashion. Of course they are also in the super minority of the Illinois House, with Democrats holding a 78-40 advantage in seats.
State Sen. Jil Tracy (R-Quincy) kicked off the event and said having three representatives and two senators (Republican Neil Anderson of Moline represents the same five Adams County townships in the Senate that Hammond does in the House) gives Adams County quite a voice.
"You just get more of us and you get very good representation in Springfield," Tracy said.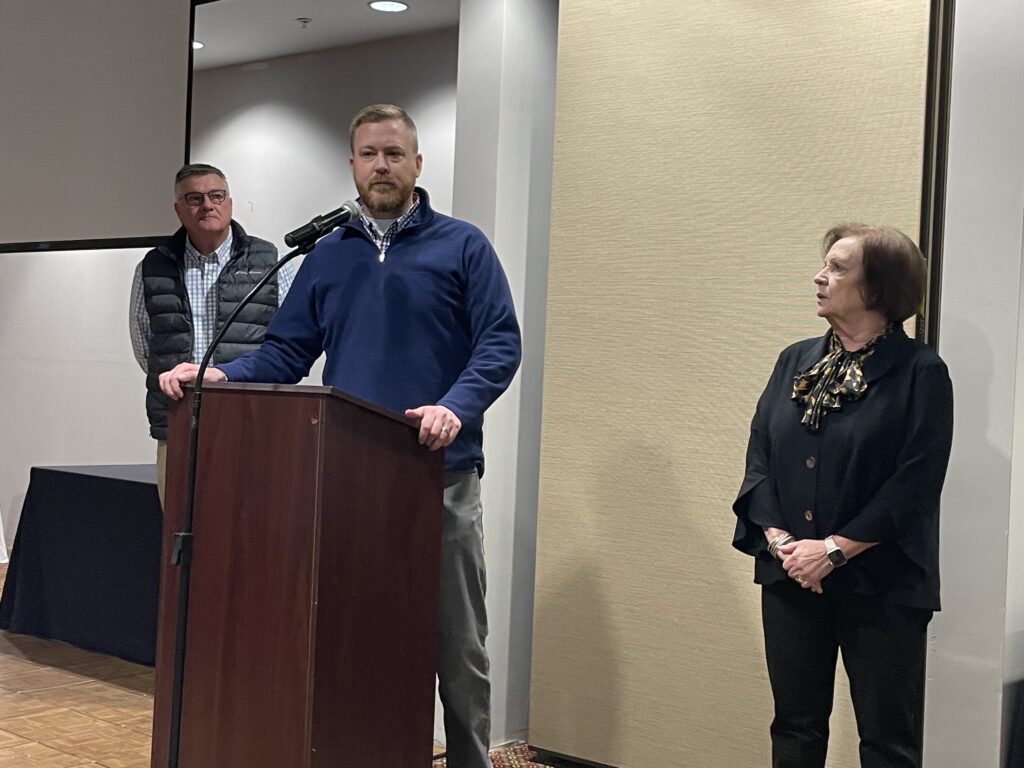 Tracy and the representatives who spoke all talked about Governor JB Pritzker's State of the State/Budget address and what they saw as a common theme.
"He wants to spend a lot of Money," Tracy said the governor's proposed nearly $50 billion budget. "A LOT of money…When he started four years ago, he was spending $40 billion. You'd think we were on a good fiscal path. I'm fearful we're going to spend our way into another tax increase."
"(Pritzker) wants new programs and we don't fund the ones we currently have," Frese said. "Have you driven on Highway 24? We fix it 2 or three miles at a time. It's a mess. Our highway maintenance needs to be stepped up."
"I was speaking to the head of COGFA (the Commission on Government Forecasting and Accountability that Davidsmeyer co-chairs with Democratic Sen. David Koehler of Peoria) the other day and he said the revenue estimates don't support this budget," Davidsmeyer said. "We need about $3 billion more in revenue."
Congresswoman Miller discussed agricultural issues and she does sit on the House Agriculture Committee. She said she wanted to work on rolling back the Waters of the United States legislation that she said turns "streams and puddles into navigable waters" and she also supports the Farm Bill, but would like to see SNAP benefits include rules for recipients to work for their benefits.
She also said she supported the environment, but didn't support the "Green Bad Deal" that she said calls for farmers to have to fill out emission or climate disclosure reports as the farmer's work proves they were "the original conservationists."
Miller also said she is the vice-chair of the House Committee on Education and it was her goal to "educate children and not indoctrinate them."
Miss Clipping Out Stories to Save for Later?
Click the Purchase Story button below to order a print of this story. We will print it for you on matte photo paper to keep forever.