Fischer facing three forgery counts, one misconduct charge; pre-trial hearing set for Feb. 23 in Decatur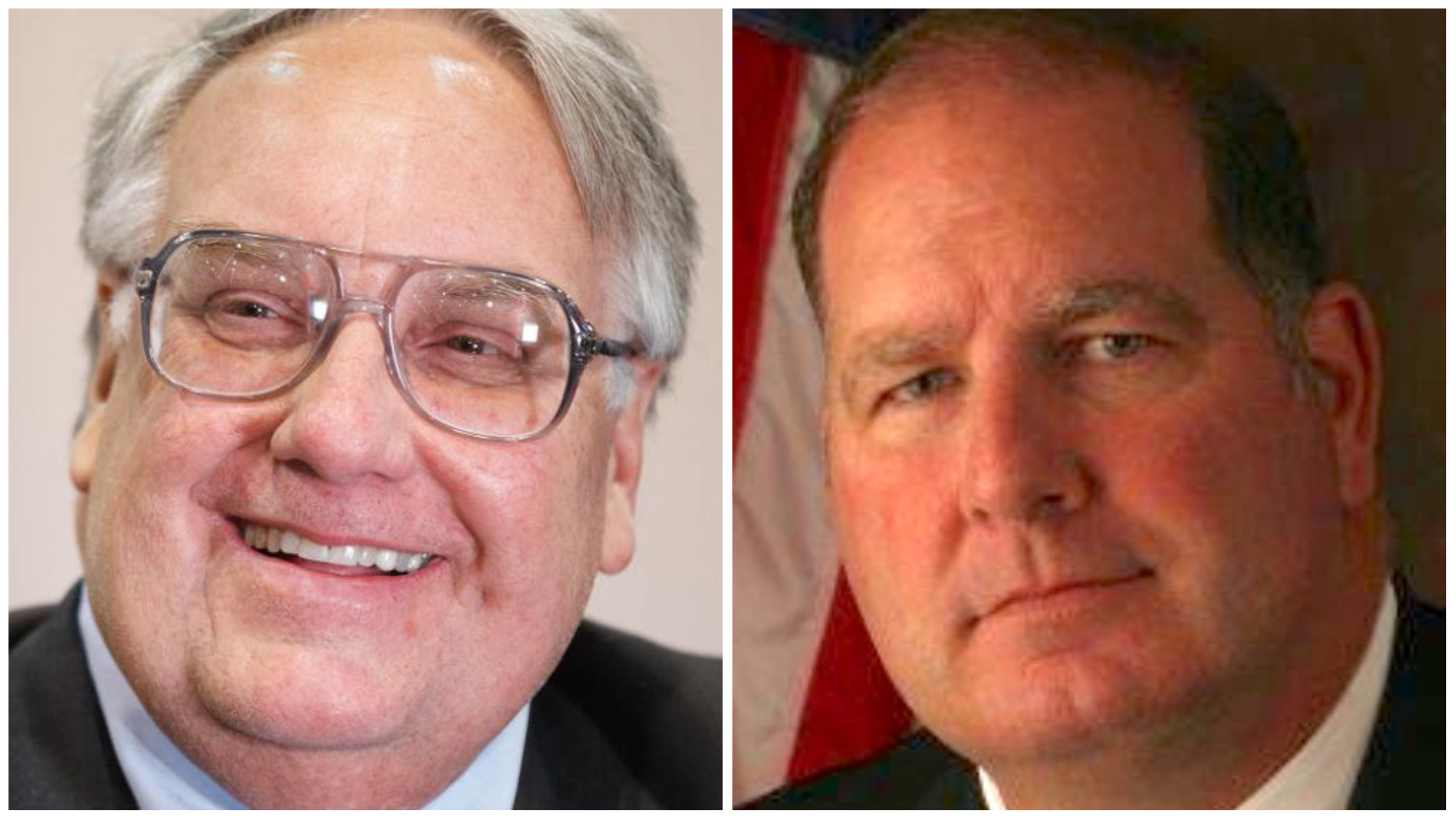 DECATUR, Ill. — A pre-trial hearing for former Adams County Sheriff Brent Fischer has been set for Feb. 23 at the Macon County Courthouse in Decatur.
A Macon County grand jury indicted Fischer, the former executive director of the Illinois Law Enforcement Training and Standards Board, on four felony counts on Nov. 30. He was arraigned on Jan. 4. Fischer was charged on Jan. 11, 2019, with three counts of forgery and one count of official misconduct. All charges are Class 3 felonies.
Charging documents from Macon County allege Fischer:
Made a document designed to look like an Illinois Law Enforcement Training and Standards Board law enforcement officer certification.
Delivered an Illinois Law Enforcement Training and Standards Board law enforcement officer certificate … knowing that the person that the document identified was not certified according to law.
Affixed the electronic signature of Tim Gleason, chair of the Illinois Law Enforcement Training and Standards Board, when Gleason had not given authorization.
Issued a law enforcement officer certificate to a person not qualified by law to receive one, knowing that person didn't meet the requirements for receiving such a certificate.
Fischer's attorney, Richard Frazier of Springfield, told Rich Miller with the Springfield-based political newsletter Capitol Fax, that his client was "shocked that he was charged."
Fischer was fired from his position on Sept. 8 after an investigation by the Office of the Inspector General. He previously served a three-month suspension with pay. He had an annual salary in excess of $156,000 per year.
Capitol Fax, who first reported the story, also had on its website a copy of the investigation conducted by the OEIG in May 2022 as to whether Fischer improperly provided law enforcement officer certification to a person (identified in the report as "Individual 1") as a part-time law enforcement officer without this person having the requisite training.
"Individual 1" has been identified as Howard Buffett, the middle child of billionaire Warren Buffett.
The OEIG reported Howard Buffett, through his foundation, has made substantial donations to various law enforcement entities and projects throughout the years. He donated property in 2016 to the ILETSB and spent approximately $15 million to build a training facility on the property. The foundation provided $250,000 in transition costs, $330,000 in instructor salaries, and two vehicles for the startup of the Macon County Law Enforcement Training Center in 2017.
Howard Buffett's foundation executed a lease of a building in the summer of 2019 to ILETSB for one-dollar annual rent. Fischer and ILETSB also allegedly made requests to Howard Buffett for funds, including a donation of $275,000 and another $10,000 to support the ILETSB canine program.
The OEIG report said the Macon County Sheriff's Office sought a waiver for Howard Buffett in 2018 so he could serve as a part-time undersheriff. Waivers had previously only been granted to officers who changed jobs and had been through the prescribed minimum standard basic training course or an equivalent training course out of state.
However, Howard Buffett was approved for a waiver by Fischer on Jan. 11, 2019, without having completed such a training course.
In addition to approving the waiver, Fischer allegedly provided Howard Buffett with a certification dated Jan. 11, 2019, indicating he was certified to be a part-time law enforcement officer when he did not meet the requirements for certification.
Howard Buffett provided his certification to other entities in support of his law enforcement credentials. His political committee filed a statement of organization on Oct. 16, 2020, with the Illinois State Board of Elections, supporting his candidacy for sheriff of Macon County in 2022.
On June 12, 2021, during the OEIG investigation, Howard Buffett announced he was suspending his campaign for Macon County Sheriff. He explained, in part, that it was "open to interpretation whether" he met the new sheriff eligibility requirements. One of those requirements was having a certification attesting to the successful completion of a training course as prescribed by ILETSB or a substantially similar training program of another state or the federal government.
Fischer was appointed to the position by the ILETS Board in December 2015 while Republican Bruce Rauner was governor.
Fischer, as a Democrat, served as Adams County Sheriff for 17 years. He began his career with Adams County as a bailiff in 1991. He was hired as a deputy in 1994, then defeated long-time Republican incumbent Robert Nall in the race for sheriff in 1998. Fischer was re-elected four times (2002, 2006, 2010 and 2014) and served as sheriff until his appointment to the ILETSB post in 2015
He also served 10 years as a board member of ILETSB and was its chairman from 2010 to 2012.
Fischer was elected in November 2022 to his first term representing District 7 on the Adams County Board, switching to the Republican party.
EDITOR'S NOTE: The number of times Fischer was re-elected as sheriff was incorrect in a previous version of this story.
Miss Clipping Out Stories to Save for Later?
Click the Purchase Story button below to order a print of this story. We will print it for you on matte photo paper to keep forever.