Galesburg pizza joint that ranks No. 1 in Illinois, No. 40 in nation owned by Quincy native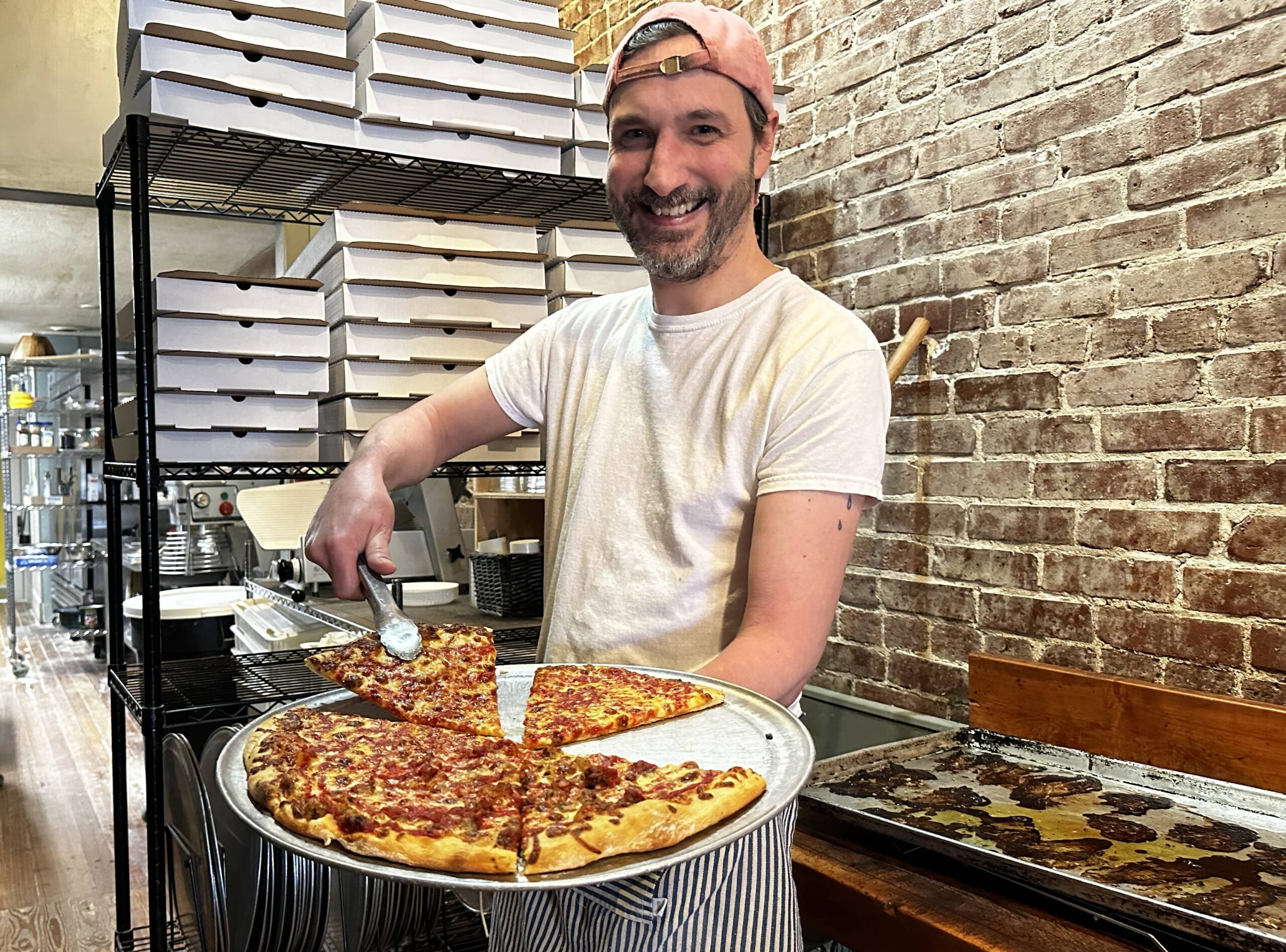 GALESBURG, Ill. — You don't have to leave Galesburg to experience the best pizza in Illinois or one of the top 100 pizzas in America.
Yelp recently released its Top 100 Pizza Places for 2023, and baked at 57 S. Seminary in Galesburg comes in at No. 40 overall and No. 1 in Illinois.
Yelp, the mobile app that allows people to publish crowd-sourced reviews about businesses, says the rankings are an all-time list of the Top Pizza Spots in the U.S., according to Yelp ratings. They identified businesses in the pizza category, then ranked those spots using a number of factors including the total volume and ratings of reviews.
The news was both exciting and shocking for baked founder and owner Kevin Prow, a 1996 graduate of Quincy Notre Dame High School.
"It's so cool. I've gotten texts and phone calls, and it's so exciting," Prow said. "It actually snuck up on us. We knew we had a good reputation as far as reviews go, and that comes from having a bunch of people who are nice.
"When I first heard it, I couldn't believe it, even a little bit. I was like, 'That can't be real. It's like fake news or something.'"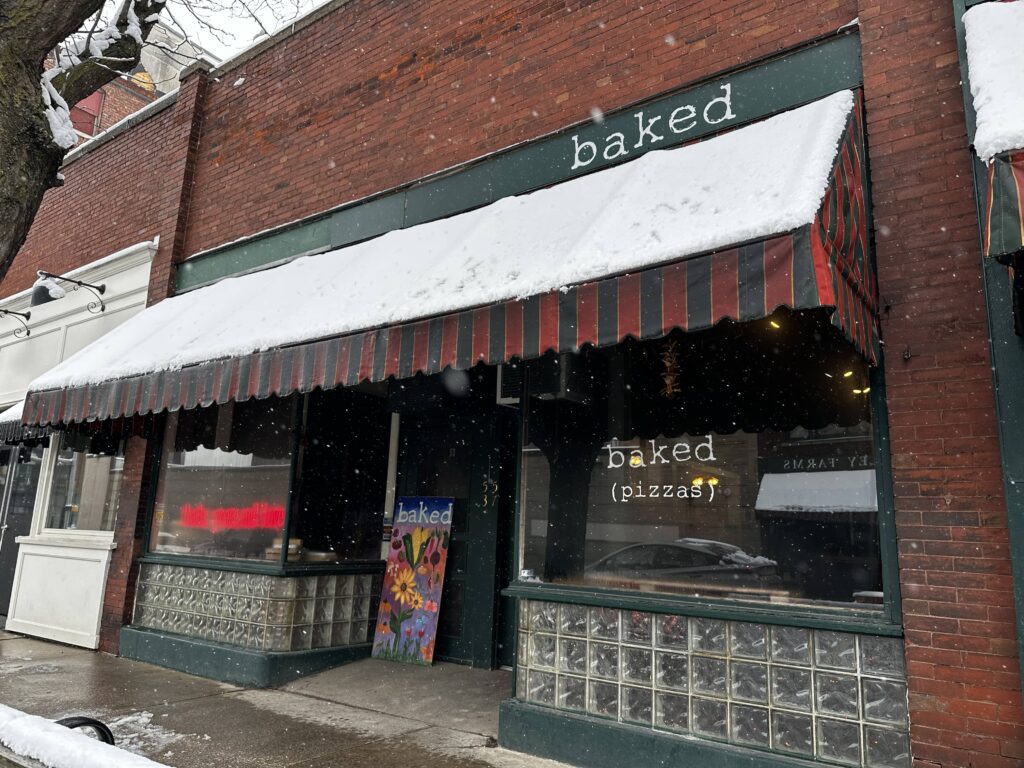 baked opened in 2012, and last July, the restaurant celebrated its 10th year in business.
"This is really quite an honor," Prow said. "We just feel lucky — lucky to be doing this for 10 years, lucky to be in Galesburg, lucky to have a community that has supported us. It's been great."
Ranking as the best pizza in America and Canada, according to the Yelp Top 100 list, is Sapori Di 786 Degrees in Pasadena, Calif. They are known for gourmet, Neapolitan-style pizzas, inspired by flavors from around the world.
Next best to baked in Illinois and ranking No. 43 overall was Milly's Pizza in the Pan in Chicago.
"This all surprises me, but the No. 1 in the state surprises me more than No. 40," Prow said. "But this all surprises me. It's more than I'm really able to comprehend. We're just here in Galesburg, just here on Seminary Street.
"You could talk to 10 people in Galesburg, and seven of them wouldn't know who we are or where we are. We get people all the time on the phone who say, 'Hey, we are ordering pizza, but don't know where to go to get it.'"
What does Prow think makes baked so popular?
"Everybody here cares about the place," he said. "We care about the food, the quality of ingredients. Quality ingredients can smooth over a lot of things.
"And then there's the service. If you make enough pizzas, something is bound to happen occasionally. If something isn't quite right, we always make to make sure the person knows that we tried and we care, and we'll make up for it in any way that we can."
Prow believes the ingredients are what makes baked stand out.
"We make everything from scratch that we can," he said. "We make our own dough and sauce. We make our own sausage and grind our own cheese. We chop up every green pepper and every onion and every bit of garlic that goes through the place. You can get a bag of frozen green peppers and frozen sausage, throw it on a pizza, and it would be fine. For what we do, we want to have our hands on it.
"Everything has a little bit of us in it, and it's as fresh as we can make it. I think all of those things add up."
Prow describes baked pizza as home style with attention to a culinary side.
"It's not overly fancy, but it has a thought behind it," he said. "It's an attempt to be a little bit more, a little bit different. There's always going to be something unique to our pizza."
A simple cheese pizza is one of the best and most popular items made at baked, but Prow likes to experiment with ingredients, often times resulting in some rather strange sounding combinations. He said one of the most unique pizzas he made was the popcorn and pomegranate.
"It had pomegranate seeds, fresh mozzarella and popcorn on it, and a little bit of Maraschino cherry juice," Prow said. "It was so weird and delicious and nice. It was probably the weirdest we've had, but we always have something strange going on."
Prow said it's difficult to say if baked has a signature pizza.
"We get asked that often," he said. "The specialty pizzas that we have on our menu all the time made it on the menu because they are pizzas we just tried, and people liked them and kept liking them. So, they are all kind of our signature pizzas. But the one that kind of stands out is our Uncle Punks. It has mozzarella, a little bit thicker, with a little provolone, and just tomatoes, garlic, olive oil and oregano. It's simple, but it's my favorite. It's been on the menu from the very beginning."
How will the honor as the top pizza in Illinois impact baked moving forward?
"You're really only as good the last pizza you make, so it's not going to change too much for us," Prow said. "Hopefully, it's reflected on how the next customer is treated and how they feel.
"It's not really our style to promote ourselves too much. We kind of like flying under the radar. I'm kind of figuring other people will talk about this enough that we won't have to toot our own horn." 
EDITOR'S NOTE: Kevin Prow's graduation year was incorrect in an earlier version of this story.
Miss Clipping Out Stories to Save for Later?
Click the Purchase Story button below to order a print of this story. We will print it for you on matte photo paper to keep forever.