Grootens to ask Adams County Board to equip all sheriff's department vehicles with cameras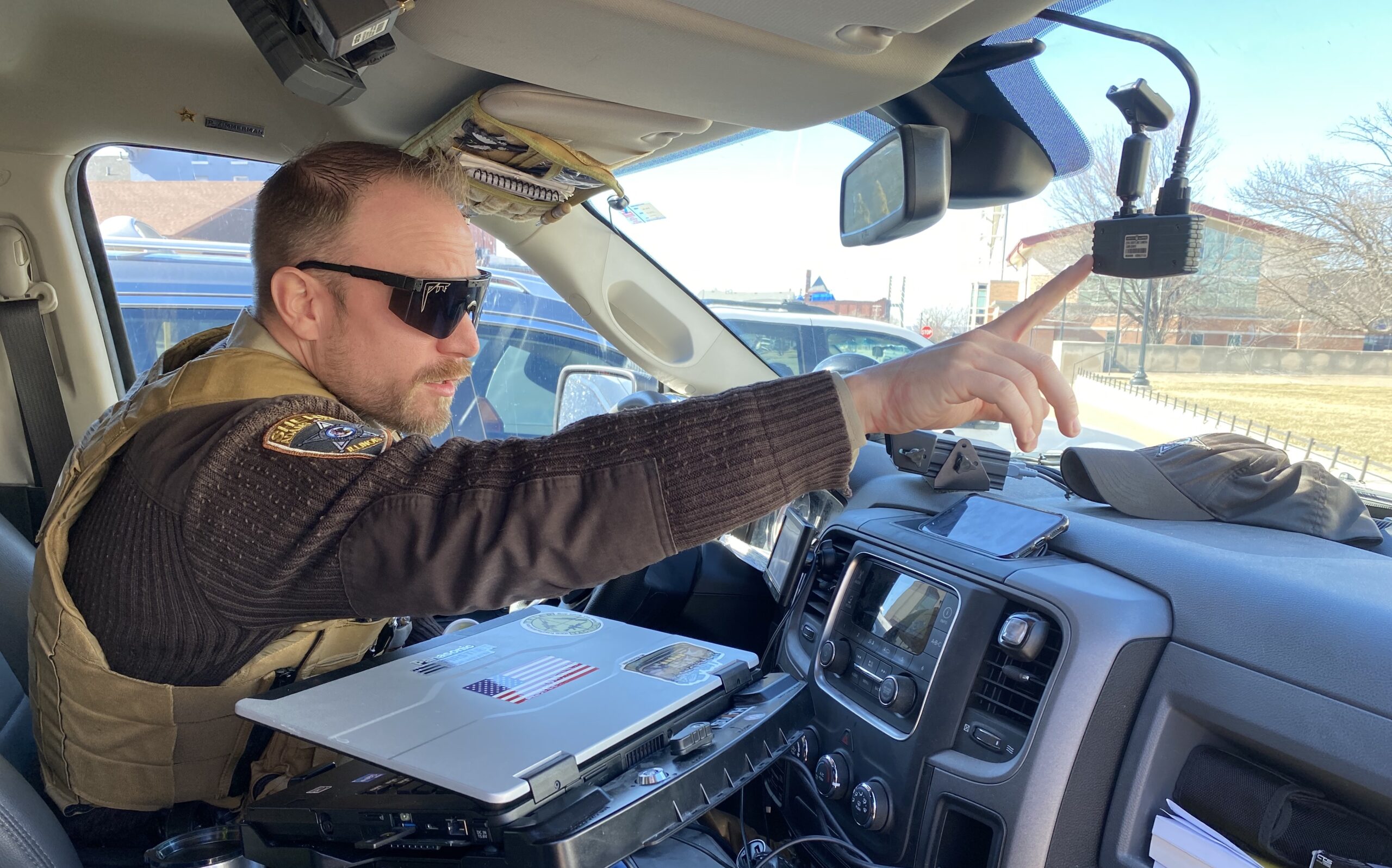 QUINCY — Not long after last Thursday's fatal shooting involving deputies with the Adams County Sheriff's office had concluded, Adams County Sheriff Tony Grootens said he asked for the videos taken from the cars of deputies who responded to the area of Fifth and West Radio Road.
He wasn't pleased with the answer he received.
"We got one video, and it's not very good," Grootens said Monday. "It doesn't show the actual shooting. It just shows (the suspect) going out in the field. It really doesn't do much to enhance the investigation. It would have really helped (to have more cameras) in this last ordeal.
"It was very frustrating (to learn about the lack of video on Thursday), and I probably used some language I shouldn't use (after finding out). It upsets me, because we've got enough problems with conspiracy theorists out there now. We are getting a lot of criticism over the shooting, period."
Grootens, who took office on Dec. 1, said he learned eight of the 20 vehicles driven by deputies with the Adams County Sheriff's Department do not have cameras. He said an additional four vehicles have cameras that should be replaced.
"They were real cheap ones (the department) bought last year, and they don't work very well," Grootens said.
The sheriff says he plans to speak to the Adams County Board at its Tuesday meeting about putting the cameras in all department vehicles.
An unfunded mandate the department also must address is body cameras for all deputies. One of the provisions of the SAFE-T Act signed into law last year by Gov. JB Pritzker amended the Illinois Law Enforcement Officer-Worn Body Camera Act to require all officers in counties with more than 50,000 people but less than 100,000 people to wear on-duty body cameras by Jan. 1, 2024.
Bret Austin, chairman of the Adams County Board's Finance Committee, said approximately $120,000 was appropriated to put cameras in all department vehicles last year. However, the money never was spent. It was eventually returned to the budget.
"The previous sheriff (Rich Wagner) was looking for a grant to match up with car cameras and body cameras, but he never followed up on the grant," Austin said.
"The initial delay was about what type of cameras we were going to get. A procurement vendor was brought in, and they chose what they thought they wanted. Then the next step was that there were grants out there, and it seemed like there was never time in that department to get the grant written or apply for it. Then we had union negotiations, and (the grant) came up again. I was told, 'Yes, we're on top of that.'
"And that was the last I heard of it."
"I don't know why (the car cameras weren't purchased). I have no idea why," Grootens said. "They surely should have known the need for cameras in cars. I mean, I can't even imagine squad cars today without cameras in them."
Austin said the Adams County Board voted in February 2022 to spend $102,000 in American Rescue Plan Act money to put laptops in all vehicles in the Adams County Sheriff's Department. The board also voted in May 2022 to spend $88,000 in ARPA money to buy ballistic and tactical vests for deputies.
Kent Snider, chairman of the Adams County Board, says the county is better prepared to store the videos obtained from car cameras and body cameras.
"We're just days away from our new IT system being fired up and completely operational," he said. "On the old system, we do not have the room to download those (videos)."
Grootens emphasized the importance of cameras in cars for investigations.
"On every traffic stop, you know the make model of car that you're dealing with and the license plate, if there is one," he said. "It's really an officer safety issue at some point. A lot of officers, when they end up getting into something like a shooting, it's usually on a traffic stop. It's important for us to have in-car cameras, because it not only better protects the public but better protects the officer."
Miss Clipping Out Stories to Save for Later?
Click the Purchase Story button below to order a print of this story. We will print it for you on matte photo paper to keep forever.