Hannibal Board of Public Works seeks community input for funding stormwater solution, the "100 year problem"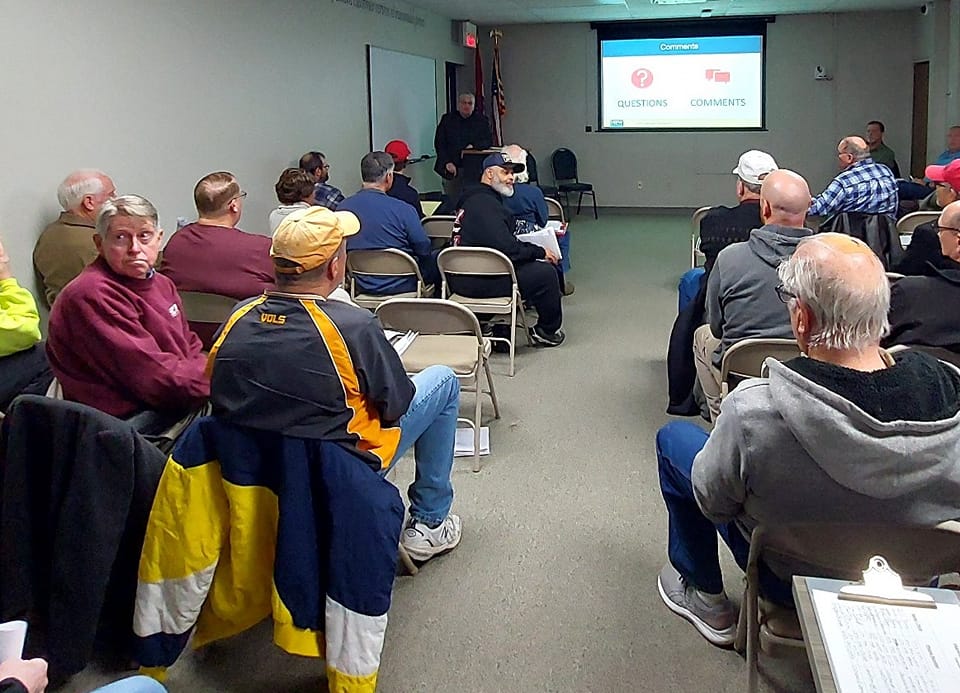 HANNIBAL, Mo. — Seats were filled, with some people standing, at the Hannibal Board of Public Works meeting Thursday night to discuss stormwater in Hannibal.
The meeting was the result of a proposed tax that HBPW sought to add to the April ballot last month. The proposal was then killed by the HBPW after discovering issues that would cause certain landowners to pay exorbitant amounts based on their acreage.
Darrin Gordon, general manager of the Hannibal Board of Public Works, said the current stormwater system must be addressed, and he wants the solution to be fair for everyone. 
The Hannibal Board of Public Works Board is seeking about 15 community members to make up a committee to come up with ideas and solutions to find funding and to provide education about stormwater to the public. The group will represent individuals who can provide input from industrial, commercial, developers and residential (large and small) standpoints.
"We don't want to have one group or another carrying the whole weight," he said. "It has to be fair."
Gordon revealed pictures of high water in Hannibal after recent storms and explained that the funding will require base point $4 million annually for 10 years, which already factors in funds they will receive as part of a $5 million grant that the City of Hannibal will receive. 
The first thing to be done after receiving the funding is an assessment of the system, which includes cleaning it and surveying it.
"We don't know what's in the ground," said Gordon. "We need to look at what is bad and what is good, then make a plan and prioritize."
They will also purchase vac trucks to make sure that stormwater or sewer water does not run into the Mississippi and to keep the system from backing up.
The funds will be a springboard for matching grants they will seek. 
The stormwater project not only addresses public safety but also fulfills federal regulations regarding water quality and specifically a regulation called MS4 (Municipal Separate Storm Sewer System) through the U.S. Environmental Protection Agency.
Noncompliance with MS4 stormwater requirements can result in a fine from $5,000-10,000 per day. Gordon said that the EPA has been cracking down on MS4 requirements and that the city's current stormwater system would not pass.
Mark Bross, branch manager of the engineering firm Klingner & Associates in Hannibal, said he agreed the MS4 issue is a real problem and commented that spending the money to fix it now was a better option than paying continual fines. Bross also mentioned that the proposed annual $4 million might change once they get into the project.
"Once you start doing assessments you have no idea what you are going to uncover out there and it might change that picture," he said. "Once you view it and analyze it instead of being $4 million it might be $100 million. We have no idea."
He also mentioned the timeframe might change too.
"As you know from your sewer system and other infrastructure, it crumbles over time," Bross said. "This is a perpetual problem, not a 10-year problem." 
Gordon agreed with Bross's statements and thanked him for bringing up the topics. 
Gordon hopes once the committee is formed that members will be "cheerleaders for stormwater." The HBPW is not allowed to lobby for the funding, but they can educate the public on its importance. He hopes this will continue on long after Thursday's meeting.    
The meeting concluded with a patron comment who also was a former member of Hannibal City Council.
"It's a 100-year problem that won't be fixed overnight," he said. "But we have to do something."
Miss Clipping Out Stories to Save for Later?
Click the Purchase Story button below to order a print of this story. We will print it for you on matte photo paper to keep forever.