Hannibal girl having birthday fundraiser to benefit Northeast Missouri Humane Shelter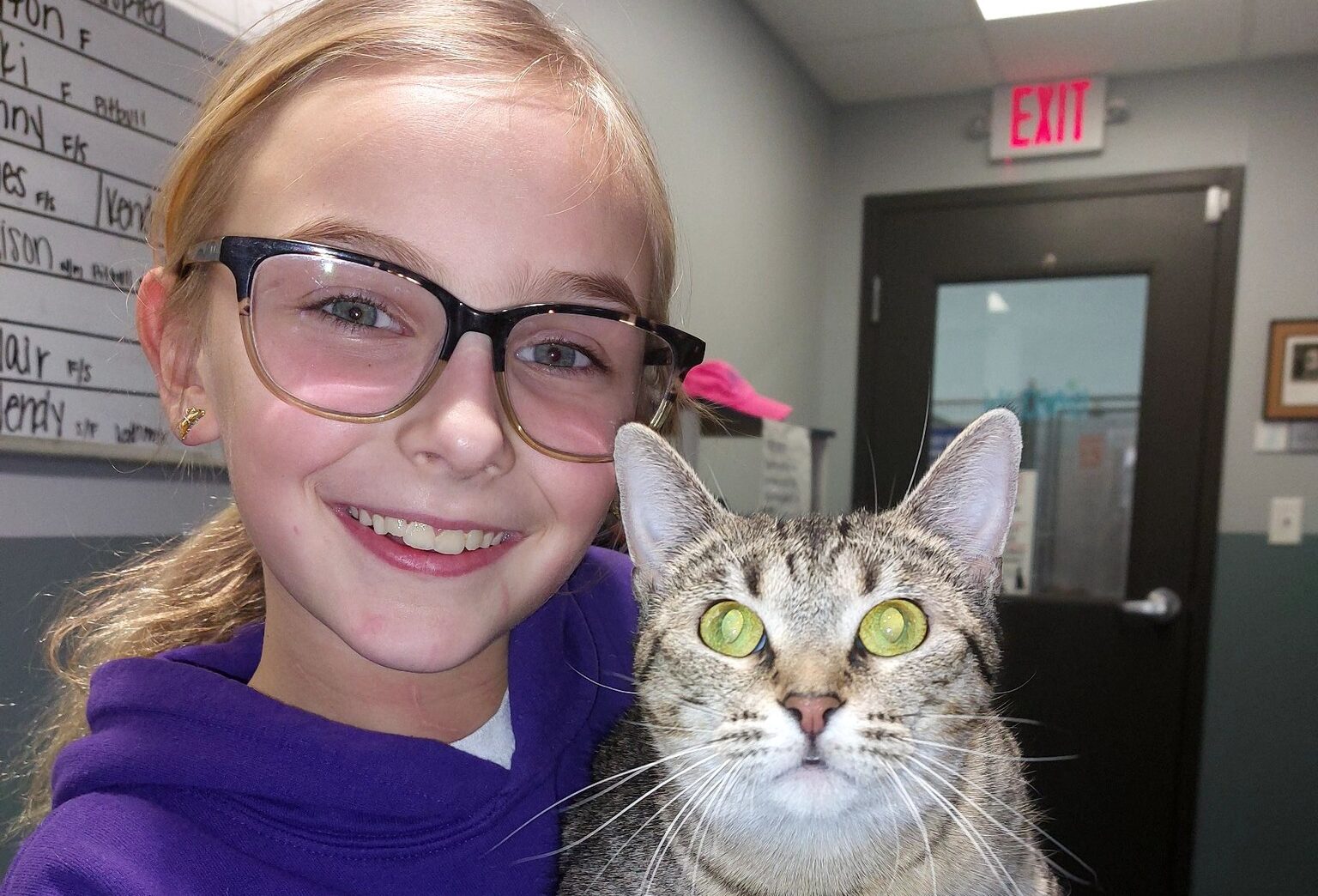 HANNIBAL, Mo. — Madi Weatherford has not asked for a birthday gift since she was 5 years old.
Instead of receiving her own presents, Madi would rather see the happy faces — and maybe receive a few licks— from the dogs and cats at the Northeast Missouri Humane Shelter as she collects all of her birthday gifts in their honor.
Madi is turning 10 years old next month and, for the fifth year in a row, she is holding a birthday fundraiser to benefit the humane society through her Madi's Kindness Project initiative.
She is a fourth grader at Mark Twain Elementary, and she has been on a mission to spread kindness throughout Hannibal for most of her life.
Madi's dog, Bea, was adopted at the Northeast Missouri Humane Society. Bea died in 2018, inspiring Madi to give up her own birthday gifts to help the shelter.
"She wanted to do something to carry on her memory, so we asked for donations for the Humane Society," said Madi's dad, Chris Weatherford. "It was a great success, which made her want to do it for her birthday in the following years."
Madi likes both dogs and cats, although her dad is allergic to cats.
"I like helping and seeing how I can help all of the animals," Madi said, full of giggles as Pico, a puppy at the shelter, licked her nose.
Madi and her dad are familiar and welcome faces at the shelter.
"They are always really nice to me, and they always let me go to the animals and pet them," Madi said about everyone at the shelter.
Elise Blue, director of the Northeast Missouri Humane Shelter, said Madi is a staple at the shelter. Everyone knows her and loves her creativity with fundraising.
Blue said faces at the shelter are welcomed and appreciated. The shelter has received a lot of much-needed help through Madi's Kindness Project. Blue pointed to a tagging machine and the tags that come with it as one of the many things Madi's fundraising has helped buy.
"Madi's birthday fundraiser has always been a pretty cool thing for us, because it always brings in a lot of stuff that is very much needed here," Blue said. "We depend on a lot of stuff that she does, because we know it's coming. She has done a lot for us for a long time."
Madi's desire to help seems to be contagious. When she set up a lemonade stand in her front yard in September 2020 to help the shelter, her street filled with people ready to participate, including a biker group and a news crew. The event brought in $1,352.
She has sold pumpkins and artwork that have benefited the Humane Society. She has raised more than $10,000 in cash and supply donations for the shelter.
Madi's Kindness Project also reaches out to other places through various fundraisers and projects.
Madi delivers Christmas cards and ornaments to nursing homes, hospitals and other places around the region. Her Christmas card project started in 2017. She takes old Christmas cards from people who were planning to throw them away and cuts out the designs to make new cards.
Madi said making the cards and ornaments is a great way to involve her classmates at Mark Twain Elementary, who help her make the cards each year. She has delivered nearly 1,500 cards during the last five years.
Madi wants to be a musician when she grows up. She says her quest to spread kindness will continue, no matter where is at or what she is doing.
"When I grow up, I just want to keep being a kind person," she said.
Miss Clipping Out Stories to Save for Later?
Click the Purchase Story button below to order a print of this story. We will print it for you on matte photo paper to keep forever.