Hannibal veteran says it means something when people show up for annual Veterans Day parade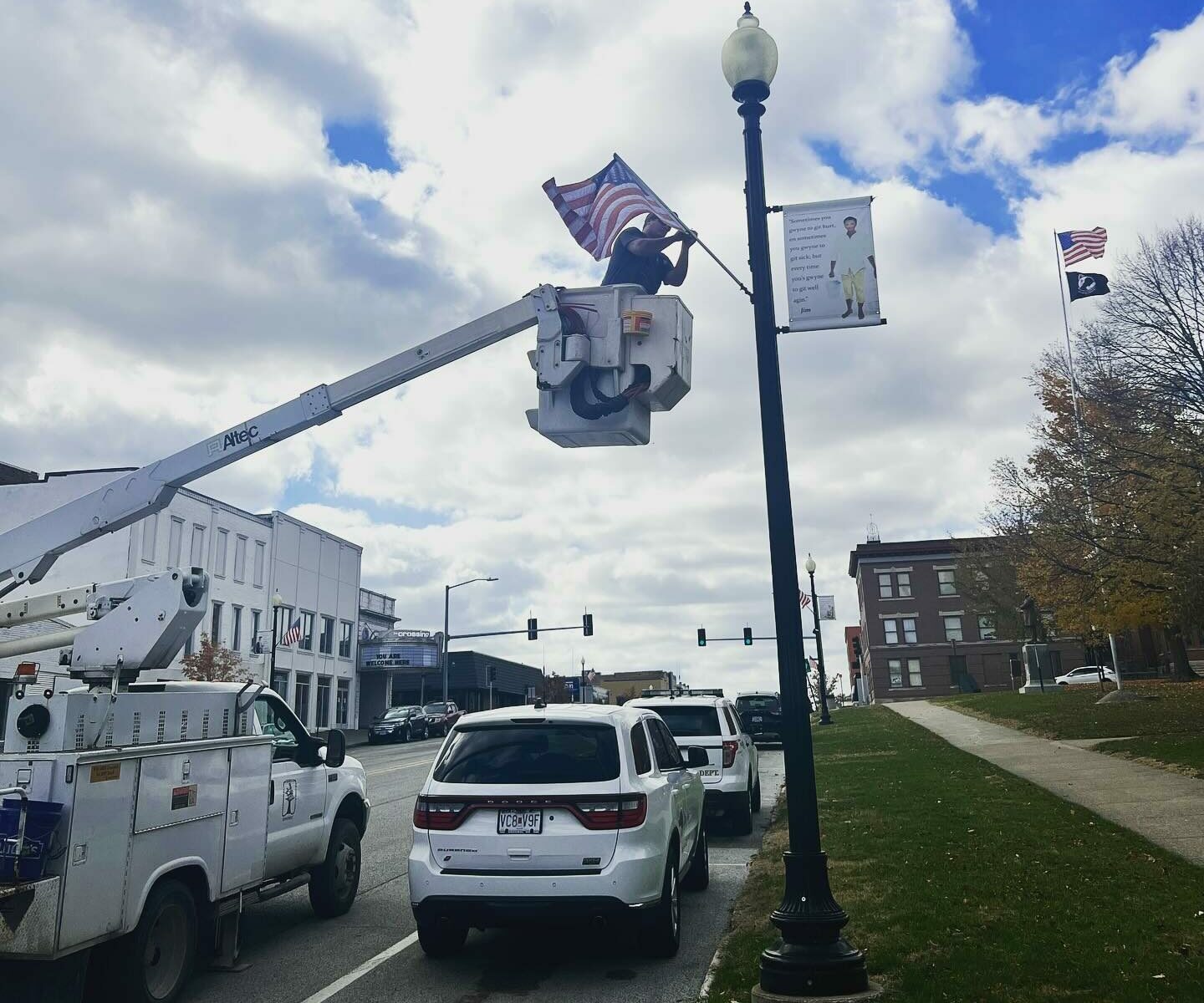 HANNIBAL, Mo. – Steve Gumble, who served as a United States Marine from 1983-1986, joined the American Legion Post 55 Riders four years ago. The American Legion Post 55 is a regular in Hannibal's annual Veterans Day parade, and this year Gumble will display the flag.
The parade will begin at 10 a.m. on Saturday morning, which is Veterans Day, and a memorial service will follow at Cardiff Hill Overlook Park. Many school programs and discounted meals around town will celebrate local veterans starting Friday.
Jennifer Ruhl, one of the Veterans Day coordinators, hopes the community will show support as a group on Saturday. She has family members who have served and believes the parade is a special way to express thanks.
"Attending a Veterans Day parade is a tangible way for people to pay their respects and show support for those who have selflessly defended our country. Parades provide a communal space for individuals from diverse backgrounds to come together, unified in their appreciation for the sacrifices made by veterans," Ruhl said.
Ruhl said the attendance numbers for recent Veterans Day parades have been low. Last year's parade fell on a cold and windy Saturday, but Accuweather predicts this Saturday will be sunny with a high of 56 degrees.
Gumble said Veterans Day isn't recognized the same way as other holidays such as Memorial Day, which honors those who gave their lives for our country, and the Fourth of July, which celebrates the nation's freedom.
"The country hasn't absorbed it or jumped on it like we do with the rest of the holidays. Things don't shut down on Veterans Day like other holidays, except banks and post offices," he said.
Gumble said many veterans still get up early every Nov. 11 to go to work.
"A lot of veterans think 'It's Veterans Day. Bully for me. I served and my buddy served, and we're gonna be at work together'," he said.
The acknowlegment and chance to remember their days of service means a lot to service members, according to Gumble. Much of their time in the military is still vivid their hearts and memories.
"It's a tough one to explain. For those of us who served, and the family members of the people who served, we understand it. That time is still so fresh in so many people's minds," Gumble said.
Gumble said a cheering crowd at the Veterans Day parade makes a difference to those who have served. While the other holidays offer a chance to show gratitude to our veterans, Gumble pointed out Veterans Day is the only day dedicated to those who served and are still part of the community.
When the marching band begins to warm up their instruments, and the floats and trucks line up on the top of Broadway, a special group of people will be smiling from the road – because it's all for them.
"Veterans Day is a badge of honor for those who have served. It means something, and you can show you're thankful by going to the parades," Gumble said.
Miss Clipping Out Stories to Save for Later?
Click the Purchase Story button below to order a print of this story. We will print it for you on matte photo paper to keep forever.