Hard-to-find hype sneakers to be available at Q-Town Kicks beginning Nov. 4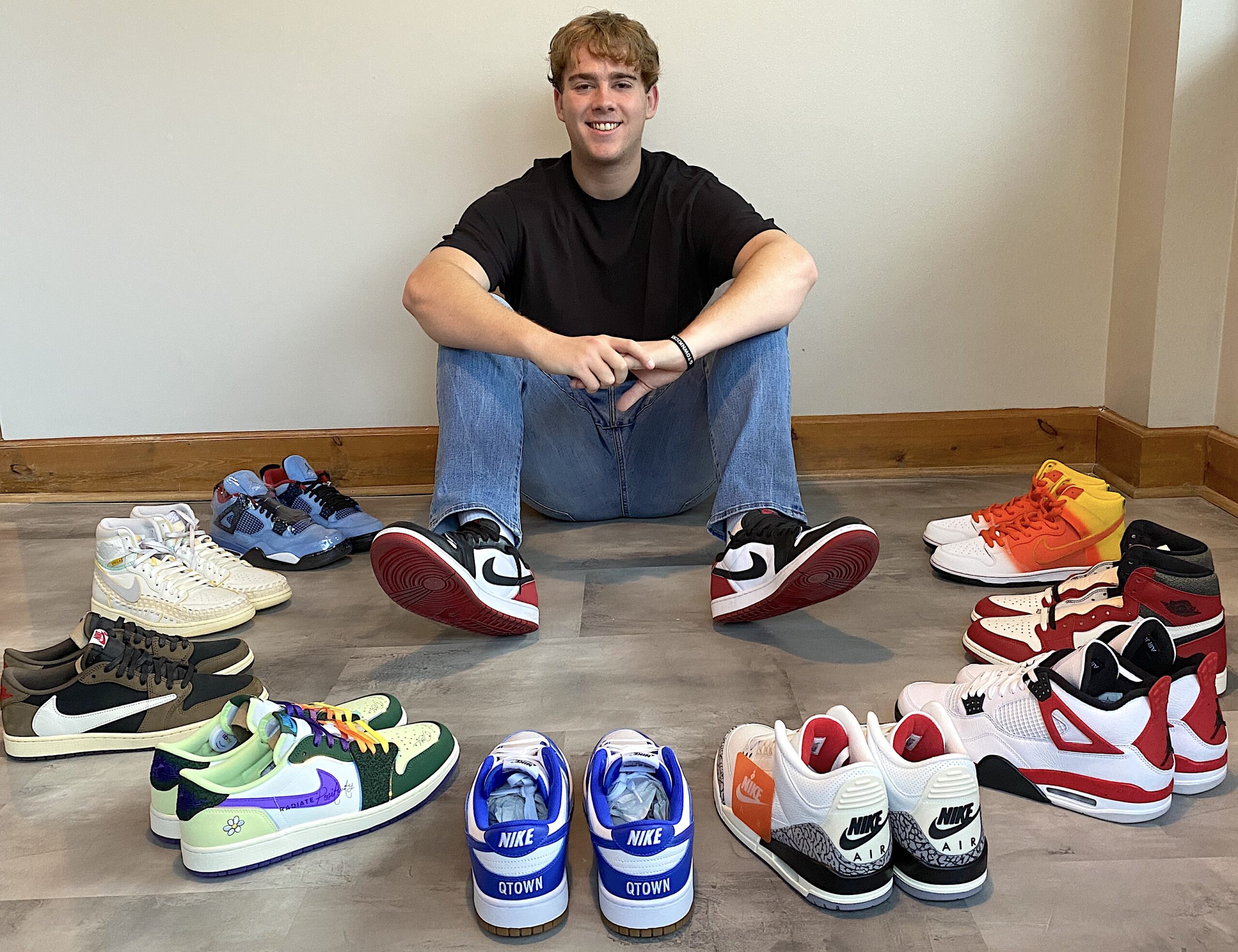 QUINCY — Devout sneakerheads know finding a new pair of Air Jordan 1 shoes or a limited-edition Nike Dunk Low typically takes strategy.
Popular styles like these, which cost anywhere from $100 to $250 retail, drop every few days at physical stores and online. However, they almost always sell out immediately, forcing shoppers to hunt for pairs on resale sites and buy them at often double or triple the retail price.
These brands, also known as hype sneakers, now will be available in a downtown Quincy storefront.
Alex Eckhardt, a 20-year-old Quincyan and a marketing student at Quincy University, plans to open Q-Town Kicks in Studio 101 in the Experience Quincy building, 625 Maine, on Nov. 4. Many of the shoes to be offered will be various styles of Nike Dunks, a popular shoe coming in many colors as well as "low" and "high" versions, as well as shoes from the Nike Jordan brand.
Q-Town also will feature the Yeezy brand — a fashion collaboration between Kanye West and Adidas. Store hours will from noon to 7 p.m. Thursday through Sunday.
Hype is a sales method consisting of releasing a limited-edition item or a collection in small quantities in selected outlets without warning. The concept allows brands to create a sense of urgency among consumers to get them to buy the items. Social media networks play a big role around the hype concept.
"In the beginning, this was more of a side hustle, just something to do on the side," Eckhardt said. "I love shoes. It kind of helped me make money so I could buy my own shoes, and the CEO class led me to realize (a footwear business) has potential. There's nothing in Quincy like this. My shoes will be the rare high-end that you can't go to your local store and buy. Most people cannot get access to the shoe because they're so limited.
"I'm going to keep it going and see how it does."
Eckhardt participated in the Adams County CEO (Creating Entrepreneurial Opportunities) class, supported by area businesses, during his senior year at Quincy High School in 2020-21. Students from Adams County high schools take the class, which is focused on entrepreneurial education. The class, facilitated by Roger Leenerts, blends classroom discussion with guest speakers, business tours and networking opportunities.
"During that class, you make a class business," Eckhardt said. "You do everything a normal business would set up, you make revenue, all that stuff. Then second semester, Roger walks you through creating your own business, and I created this back in my senior year."
Eckhardt is the first student from the class with a storefront. Leenerts says several graduates from his class already are running small businesses.
Eckhardt doesn't want to give "all the sauce" about how he gets his shoes, but he works with a consignment group and runs bots to acquire the shoes.
Nike will "drop" shoes on its app, "SNKRS". Nike also has an app that offers "draws" that a person can enter. Yeezy has its own app, and places like Finish Line and Hibbets have apps or a process for this.
Typically a person has 10 minutes to "enter" for the size and shoe wanted. Once the entry time is up, winning entries are randomly selected. "Winning" means a person gets the opportunity to buy the shoe at retail value. If you lose, your credit card doesn't get charged.
Eckhardt may get 30 shoes from a single drop. Other drops will glean nothing.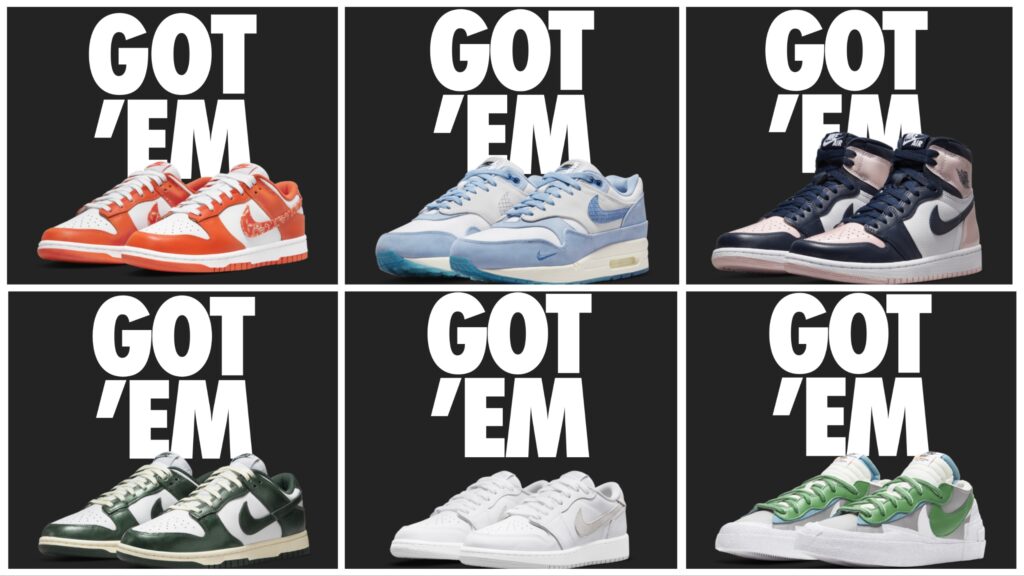 "This (consignment) group pays me to be a part their group because they know if they hit on the shoe, I will then buy it and they will make a good profit," he said. "There was a drop (Tuesday morning), and I just got two out of a couple hundred (available). It just depends on the shoe."
It also depends on the shoe for how much Eckhardt must pay. Many shoes will be worth $150 to $200, and he also owns a pair valued at $8,000.
"It depends not only on the demand but the story behind the shoe," he said.
If Eckhardt spends $1,000 on a pair of shoes, he plans to wear them.
"Personally, I love to wear my shoes," he said.
Others look at the shoes as if they were an investment.
"A lot of people in Quincy order these shoes online, or they will travel to St. Louis, or they will travel to Chicago just to get shoes," Eckhardt said. "There's nothing here (for the high-end brands). I wanted to create this business so people didn't have to do that traveling or go online. They can just come in and tell me what they want. Hopefully I'll have it. If not, I can probably find it."
Opening the storefront also allows Eckhardt to offer apparel of interest for sneakerheads, such as Hypebeast, Gucci, Louis Vuitton and other vintage apparel lines. Q-Town Kicks also will act as a resale shop for people who want to sell their shoes.
"It's super exciting," Eckhardt said. "I'm stoked. I can't wait, but I'm very nervous. I'm young, and everything I've worked for is invested into this business, so it makes me nervous. But I'm excited."
Miss Clipping Out Stories to Save for Later?
Click the Purchase Story button below to order a print of this story. We will print it for you on matte photo paper to keep forever.