'Humiliating and embarrassing': Adams County assistant state's attorney fired after just four months on job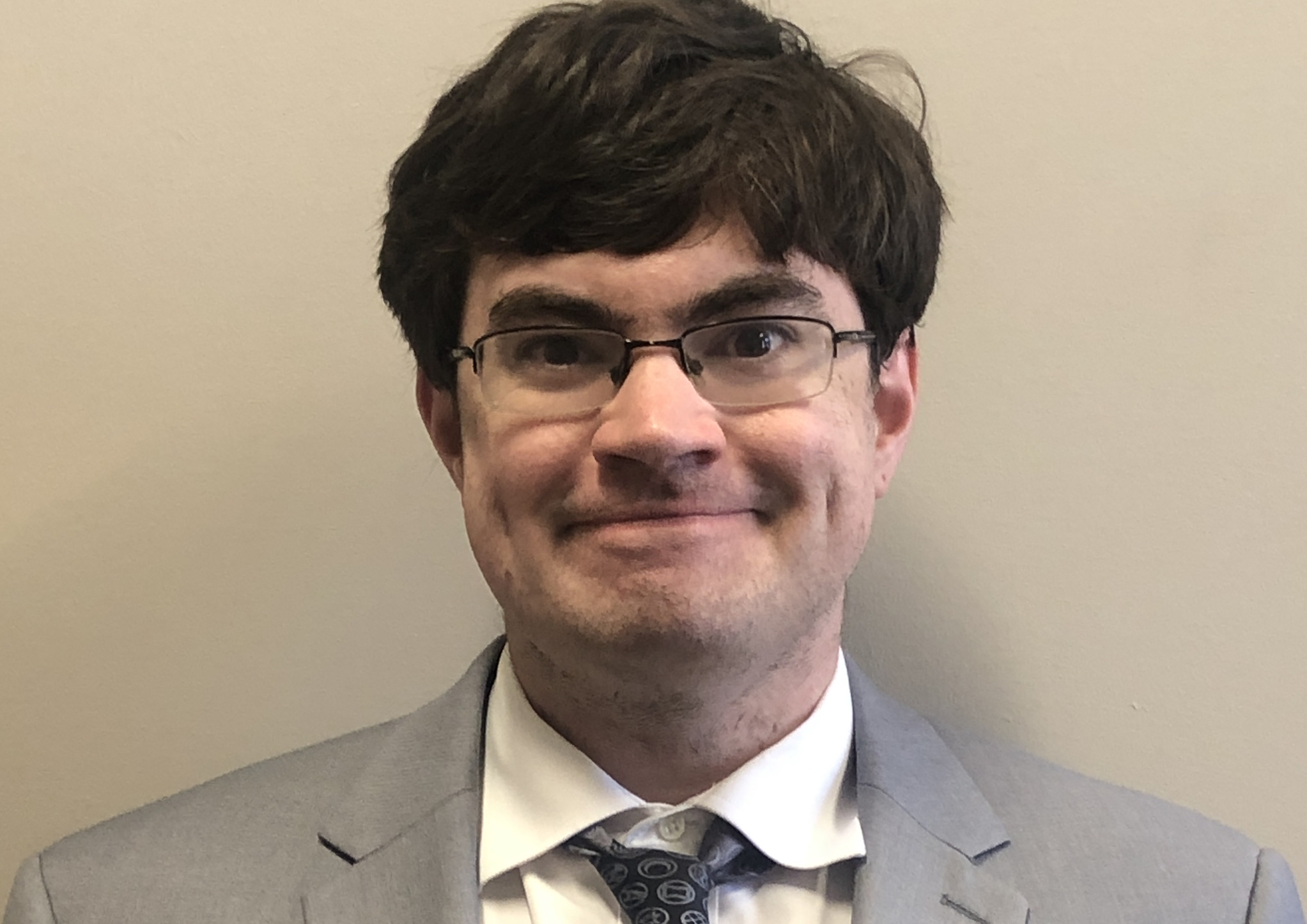 QUINCY — An assistant state's attorney for Adams County was let go last week after working for just four months, and the verdicts in three parental rights cases he tried in juvenile court this summer were vacated because he was not licensed to practice law in Illinois.
Pruitt Holcombe, who came to Quincy in April from Florence, Ala., told Muddy River News he was fired by Adams County State's Attorney Gary Farha on Aug. 4. He said he was told he was fired for watching a two-hour video unrelated to his job while in his office.
When contacted about Holcombe, Farha confirmed he was no longer working for his office but said he would not discuss personnel issues.
Holcombe is not licensed to practice law in Illinois, according to the Attorney Registration and Disciplinary Commission of the Supreme Court of Illinois. He had not been prosecuting cases for several weeks. Farha took away his caseload when he learned Holcombe's application to the Illinois Board of Admissions had not been ruled on.
Holcombe, who was working as a public defender in Lauderdale County, Ala., said he first learned of job openings in Illinois in February. He started his application to be waived into the Illinois Bar on Feb. 10. He completed the application April 24. Alabama does not offer reciprocity — the ability to practice in a state where you did not take the bar exam — with any other state.
"It's a very long process. I had to fill out a lot of forms," Holcombe said. "Even after I got it all together and mailed it in, it still takes several weeks or months.
"So I sent in my application to Gary and did a Zoom interview, and I told him, 'I've started this process, but it's going to take 90 days, and I know you need (an attorney) now.' I said I would have to wait for that, because it'll be a while, or I could come up and shadow somebody — but I can't do law. Gary said he would talk to the State Board of Admissions to see if there was anything to be done to get that expedited."
Holcombe said Farha contacted him shortly afterward and said he was told by someone with the State Board of Admissions that he could practice in Illinois under a temporary license until a final decision was made on his bar.
"So I dropped everything and came to Quincy," he said.
Holcombe shadowed other attorneys for his first month on the job, then said Farha told him he needed to "step up and handle these cases yourself so the other attorneys can start going back to what they were doing."
Holcombe said things went well at first, but he admitted he was "caught unaware" in a couple of cases.
"I didn't do as much preparation," he said. "In my defense, it was the first time I'd ever had argued. I'd been a public defender before. Being on the prosecution side in more high stakes cases, I guess you could say I got caught off guard."
Holcombe said he learned that Judge John Wooleyhan, who handles juvenile cases for Adams County, allegedly spoke to Farha and said Holcombe "needed to be better prepared."
Holcombe then said Farha called the Board of Admissions to learn of the status of Holcombe's bar.
"They said, 'Oh, no, We were wrong. Whoever told you (Holcombe could practice under a temporary license) was wrong. He can't be practicing law in Illinois,'" Holcombe said.
He said all his cases were handed to other attorneys, and he stopped making court appearances.
"I literally dropped everything, spent my life savings to move up here and buy a house," Holcombe said. "I was trying to get everything in order. Everything was really stressful. For over the past month since then, I've kind of been doing nothing."
He said he started getting emails from the Illinois Board of Admissions about forms that were signed and other forms that needed to be filled out immediately.
"I never really thought that (passing the bar in Illinois) wasn't going to happen," he said. "I thought it was going be all taken care of, and it was just going to be an awkward few weeks, maybe a month, hopefully not two months."
Holcombe then said a person who had to sign off on his application had been placed on medical leave until Aug. 8.
"I'm like, OK, I'll just continue to sit in my office, reading legal textbooks and doing nothing," he said. "I had nothing to do. I would read a book, read legal textbooks, review statutes on my computer and try not to move off my computer too much. It's been a big couple of weeks for legal news, so I'm scrolling through Twitter for that."
He said he occasionally sat with attorneys as they worked and started sitting in on juvenile court cases again.
"I felt like I was wasting everyone else's time, because I'm literally not doing anything — and that's wrong," he said.
Holcombe then said he had a YouTube video on his computer for ambient noise while he was reading in his office, and he was chastised by Cheryl Ely, Farha's executive legal assistant, for playing video games at work.
"I might do stuff on my phone, but I've never played any games on my work computer," he said. "After that point, I'm like, something's up."
He said he received an email from Ely about playing video games at work.
"I wanted to get a hold of Gary, because I want to work for these guys," Holcombe said. "But I'm not doing anything. I've got nothing to do, nothing I can do. I feel like would be more useful cleaning the toilets at this point."
Holcombe received a letter from Myrrha Guzman, senior counsel with the Attorney Registration and Disciplinary Commission, on July 29. She reviewed his case and said Farha was told he could practice under supervision on a temporary basis. She wrote that when Farha learned the information upon which he relied was wring, Holcombe was removed from all cases.
"We remain concerned that you did appear to be practicing law in Illinois without proper authorization," Guzman wrote. "However, it does not appear that you intentionally misrepresented your status or that you acted in bad faith. Thus, we have determined to proceed no further at this time."
Holcombe was told to be properly registered with the ARDC before he could appear again in Illinois courts.
Several cases were continued last week because of a rash of people in the courthouse with COVID, leaving Holcombe yet again with an empty schedule.
"I'm just sitting in my office, trying to read legal textbooks, bored out of my mind, because I've got nothing to do," he said.
Holcombe said he spoke with Farha on Aug. 3. He claims Farha said, "We can't keep you forever like this with you not doing work and you not being licensable."
"I understood all of that, but this is entirely out of my hands," Holcombe said. "I've got all of my stuff in and just waiting to hear back from people."
He said Farha called him in the next day and said he had records showing Holcombe playing a video for two hours in his office on Aug. 3, and he was going to be fired.
"All the attorneys there and half the staff in the courthouse are on their phones or on their computers…" Holcombe said. "All of the attorneys in the state's attorney's office are always on their computer, listening to music or podcasts."
"If I were to open up someone's internet browser history (at the courthouse) and not find anything like games or movies, I would be thunderstruck."
Holcombe called his time in Quincy "humiliating and embarrassing" and isn't sure he can continue his legal career.
"I didn't even get a chance to fix what they thought the problem was with (Wooleyhan)," he said.
Miss Clipping Out Stories to Save for Later?
Click the Purchase Story button below to order a print of this story. We will print it for you on matte photo paper to keep forever.