'I don't feel like we finished the job': Jury finds Banta guilty in Mount Sterling prison beating death, can't reach unanimous decision on Sheffler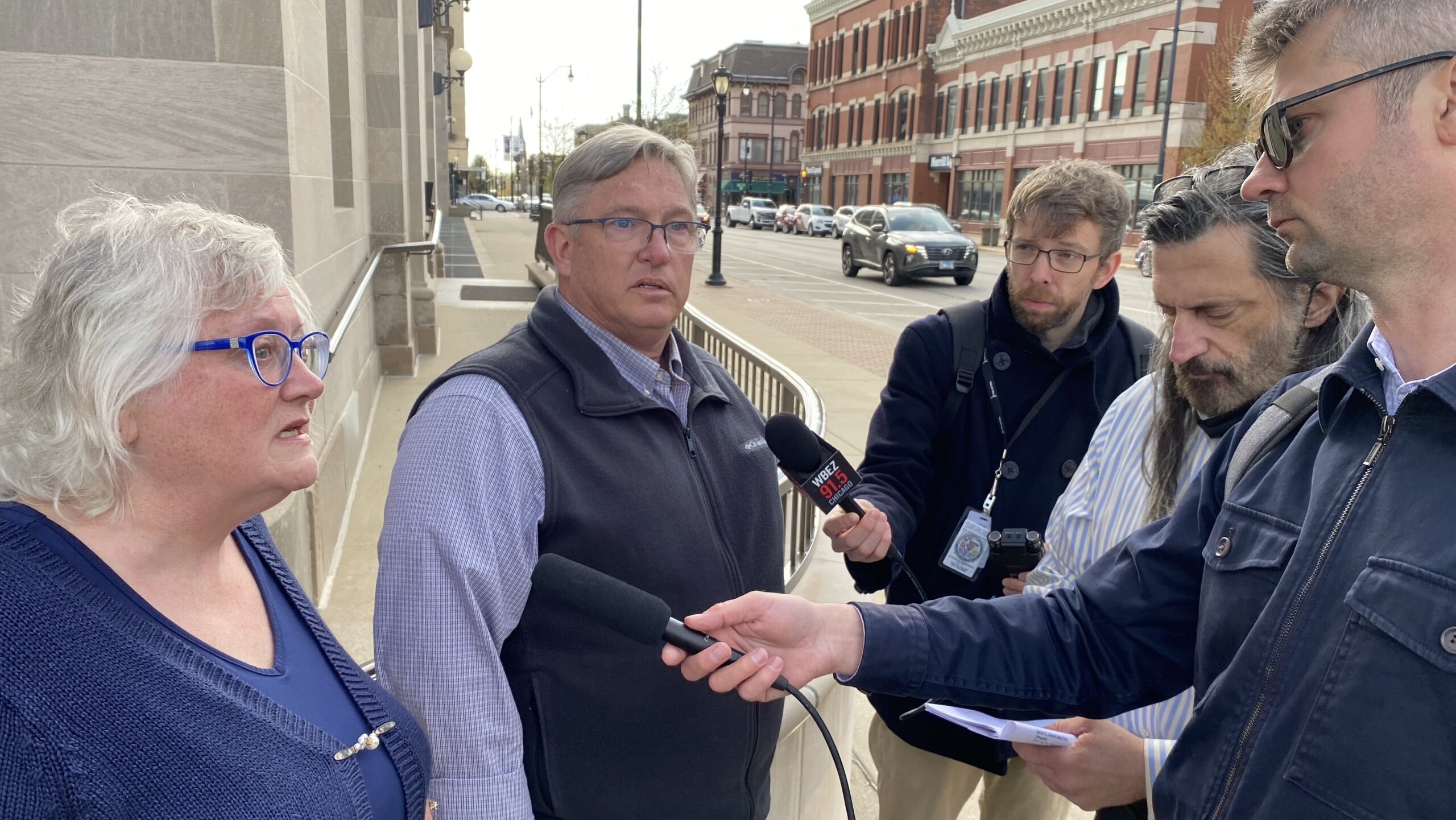 SPRINGFIELD, Ill. — About 45 minutes after an eight-man, four-woman jury found a former corrections officer at the Western Illinois Correctional Center guilty of all five charges against him, two jurors were frustrated no decision was reached regarding the fate of a lieutenant at the same prison.
"I don't feel like we finished the job," said juror Kevin Sullivan of Springfield as he spoke Monday evening outside the U.S. District Courthouse in the Paul Findley Federal Building in downtown Springfield.
The jury found Alex Banta, 30, of Quincy guilty of depriving inmate Larry Earvin of his civil rights, conspiracy to deprive civil rights, tampering with a witness, destruction or falsification of records and intimidation or force against a witness. He faces up to life in prison.
Banta, along with Todd Sheffler and Willie Hedden, allegedly brutalized Earvin, a 65-year-old handcuffed inmate in the Mount Sterling facility, on May 17, 2018, then later allegedly attempted a coverup. Earvin died on June 26.
The jury could not reach a verdict against Sheffler, 53, of Mendon, creating a mistrial. He faced the same charges as Banta. A status hearing in Sheffler's case was set for Friday. A new trial date is expected to be chosen.
"The government has the ability to choose to retry the case if it wishes," said Springfield attorney William Vig, who served as Sheffler's co-counsel with his wife, Sara Vig. "At this point, we presume that the case will be retried unless we are otherwise notified."
Hedden, who is from Mount Sterling, pleaded guilty in March 2021 and was a government witness in this case.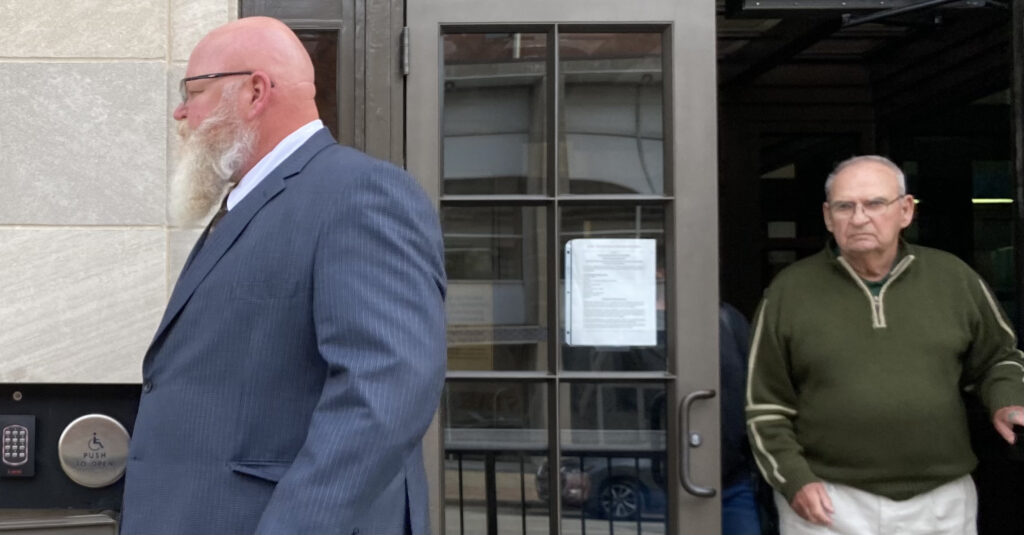 Jurors said 9-3 vote that favored convicting Sheffler divided jury
"This is not the verdict that we wanted," said Larry Pippion, Earvin's son. "I don't see how they could find one guilty unanimously and not the other. No one came out and said that Sheffler hit him or kicked him. Everyone was saying that Banta did. But to me, you're in that room with him, you're just as guilty."
"I'm disappointed, because there's no way Sheffler should be walking out of here," said Toscia Pippion, Earvin's daughter-in-law. "Even if he did say he didn't touch (Earvin), he stood by and watched the others — and he's the one in command. He should be the first one to go down."
Sullivan and juror Roberta Clifton of Havana said a 9-3 vote that favored convicting Sheffler divided the jury. They said jurors unwilling to convict Sheffler believed most of the injuries Earvin suffered happened in the D wing of the prison and not in the segregation vestibule. Sheffler stepped in to take over for another prison guard when they escorted Earvin across the prison to the segregation vestibule.
"(Earvin) was assaulted in the vestibule inside. Yeah, we both agree on that," Sullivan said as he stood next to Clifton. "The jurors who couldn't agree didn't agree that he was ever assaulted in (the vestibule). … There's testimony from people who said they saw things happen to him (in the vestibule), but those people …"
"(The jurors) believed they were liars," Clifton said to end Sullivan's thought. "My point about Sheffler is the fact that he's a lieutenant. I come from a military background. I'm retired and, you know, shit rolls downhill. He should have been able to stop it."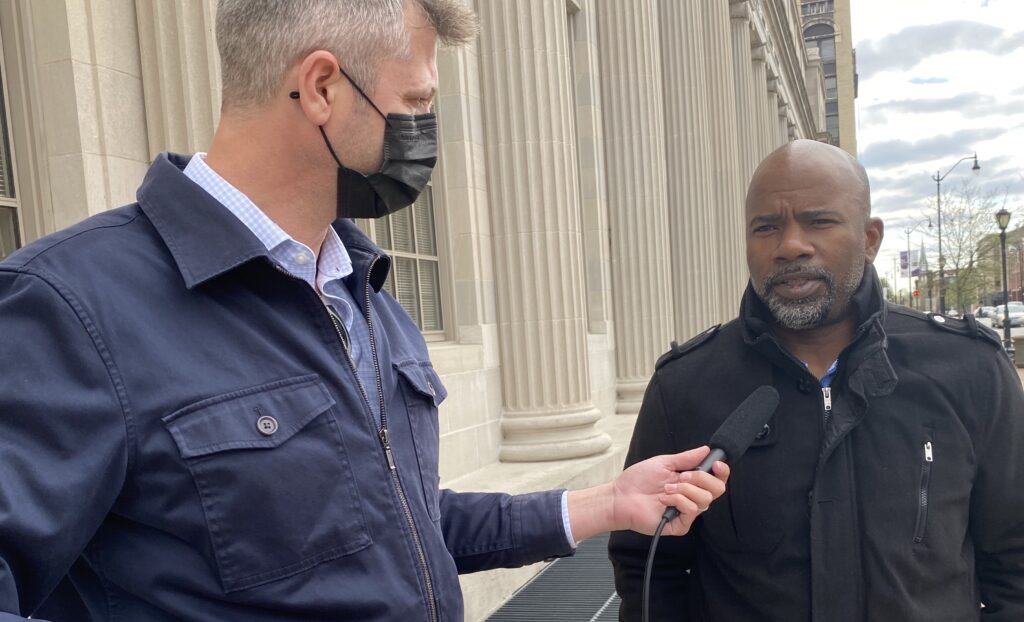 Jurors tell judge at 4:15 p.m. further deliberations won't help
U.S. District Judge Sue Myerscough gave the case to the jury at 4:23 p.m. Friday. After a little more than an hour of deliberation, jurors went home. They returned to the courthouse to resume deliberations at 9 a.m. Monday.
Jurors sent a question late Monday morning to Myerscough asking if they could judge separately each defendant or if they had to be judged together. They also asked to re-watch a 17-minute video interview of Sheffler conducted by the Illinois State Police on May 18, 2018, as well as video from cameras inside the WICC showing Earvin being escorted from D wing to the segregation vestibule.
At about 2:15 p.m., jurors sent another question to Myerscough, asking what would happen if the jury couldn't come to an agreement on certain counts. Myerscough repeated the directions she gave when she read the jury instructions on Friday, saying the jury "must be unanimous" and telling them not to "hesitate to re-examine your view."
At 4:15 p.m., Myerscough and the attorneys and families for both sides met in another courtroom that served as the jury deliberation. She asked each juror if any further deliberations would help. Each juror responded "no."
Myerscough then asked the jurors to return verdicts on the counts for which they unanimously agreed. One juror stood and quickly handed documents to a court official, and Myerscough read them out loud.
Neither Banta nor Sheffler showed any emotion when Myerscough read the verdicts. Banta's mother, Lisa, tightly clutched her son's arm with both hands as they both looked straight ahead.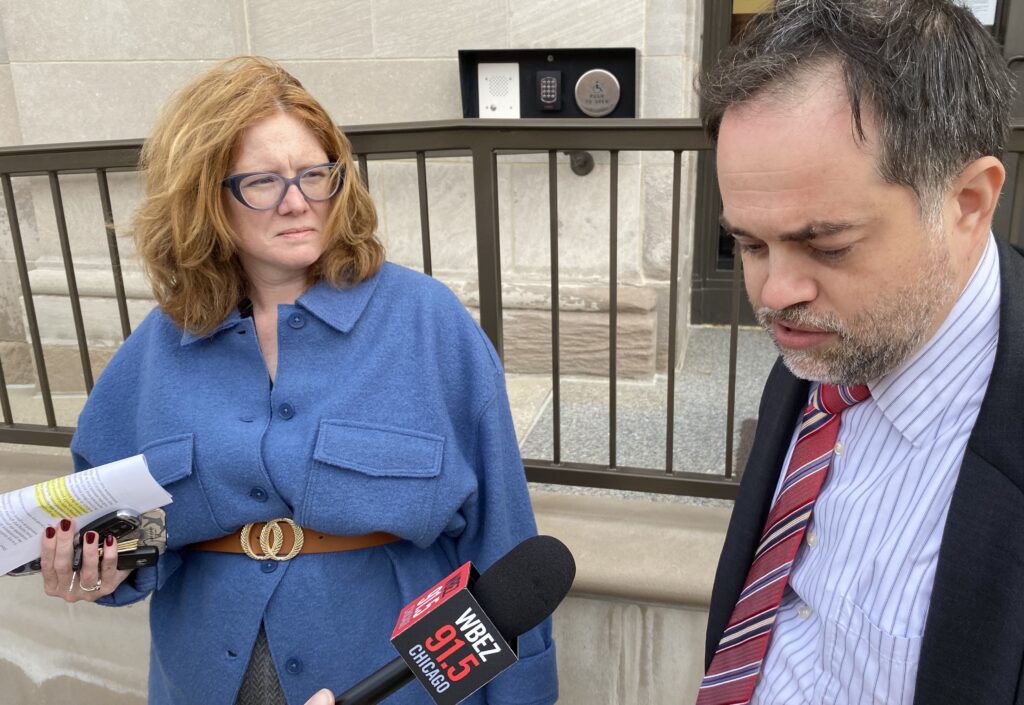 Attorneys meet with some jurors over 'sticking points'
Both Banta's mother and sister declined to comment as they left the courthouse.
When Sheffler was asked if he was willing to talk as he left the courthouse, he replied, "Not at this time."
"We're prohibited from commenting about the case or anything like that," Assistant U.S. Attorney Timothy Bass said. "The U.S. Attorney has really directed that we not speak about the case. We will probably issue a press release about the conviction of Mr. Banta, and the case remains pending as to Mr. Sheffler."
"We really appreciate the time and dedication that the jury took four weeks of their lives to work on this case," William Vig said. "We respect their hard work and appreciate that they were unable to come to a verdict, and we stand ready and willing to retry this case on behalf of our client. He maintains his innocence."
"I can give you as many 'no comments' as you need," said attorney Howard Feldman, who served as co-counsel with Stanley Wasser for Banta.
Myerscough told jurors that attorneys for both sides wanted to speak with them about their decision and help explain the "sticking points" that prevented a decision to be reached on Sheffler. The Vigs did not speak with jurors, but about six jurors met with Bass and Assistant U.S. Attorney Eugene Miller outside the jury deliberation room for about 35 to 40 minutes.
Juror: 'I think everyone who was involved in it all should be gone'
Both Sullivan and Clifton, as well as a third juror, thought the case highlighted massive problems at the Western Illinois Correctional Center.
"The system is damaged. I think it needs to be fixed," said a juror who only identified herself as Terry as she left the courthouse. "It needs to start from the ground up. I think everyone who was involved in it all should be gone, and we should have new personnel. I don't see anything else helping. It just sucks."
"The big overall problem is, I understand these are prisoners and they need to do time for their punishment," Clifton said. "But nobody deserves sub-human behavior like this. … I hope there are more court cases that will come out of this, because something needs to be done. Our defendants are not the only ones who are guilty."
"The trial opened my eyes to the correctional system and what goes on there, that's for sure," Sullivan said. "I was amazed how corrupt everything was from day one — how corrupt everybody was and everybody is. Everybody lies."
Clifton said being on a jury was part of her personal bucket list, and she is glad she did it.
"I'm not exactly satisfied with how the Sheffler part went, but I am satisfied in the fact that we did not find him not guilty," she said. "He's going to be up against some other jury to determine whether he's innocent or not, and I'm OK with that, because I don't think he's innocent."
Miss Clipping Out Stories to Save for Later?
Click the Purchase Story button below to order a print of this story. We will print it for you on matte photo paper to keep forever.