'I don't think I've ever turned anyone down': Heckenkamp to receive Golden Deeds award on Friday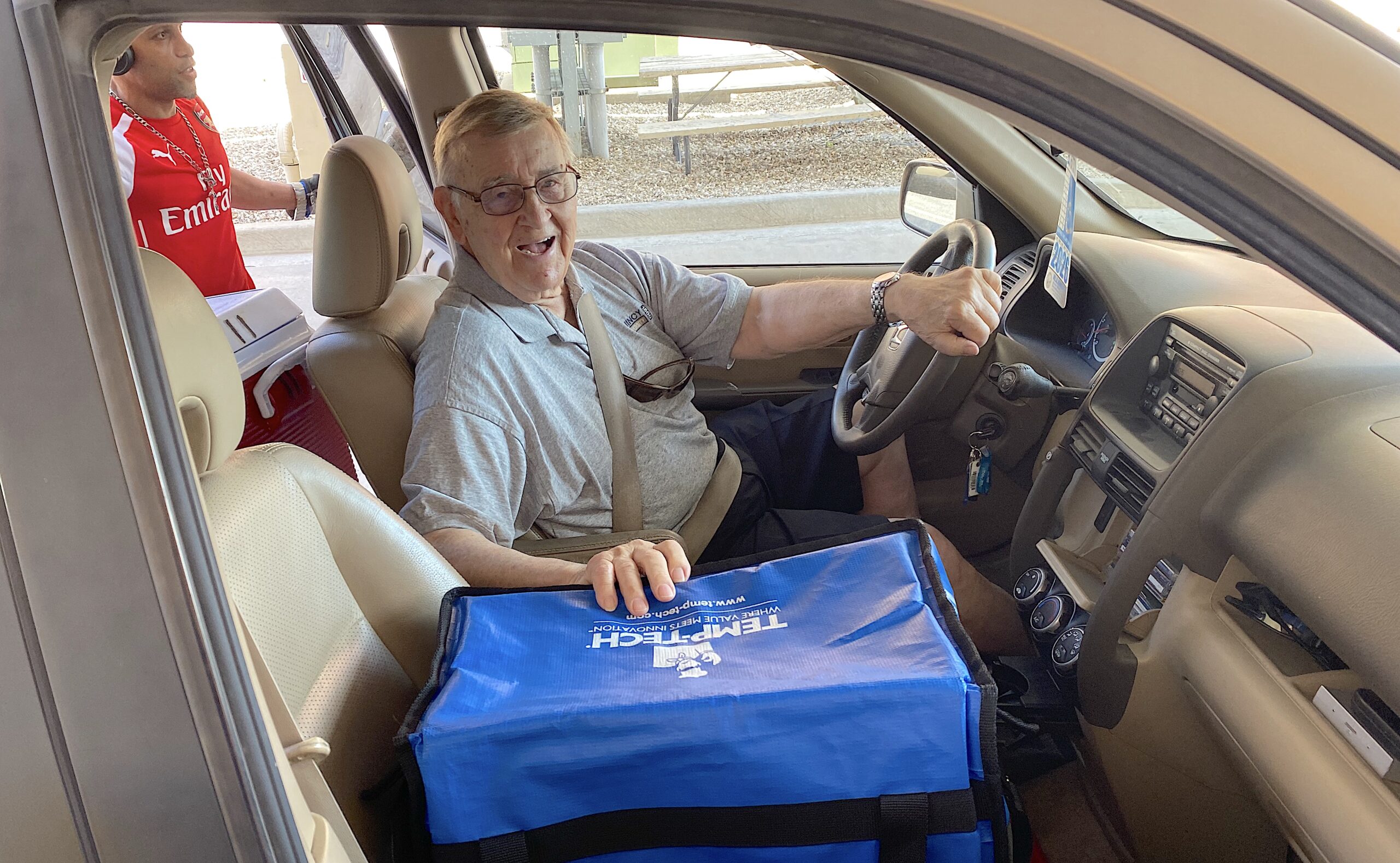 QUINCY — Jim Heckenkamp said he "lost his fire" when his wife, Darlene, died at age 55 in 1992.
"Ever go home to an empty house?" he said with a deep sigh. "There's nothing worse."
He retired two years later from the wholesale floral business, choosing to deliver flowers on a part-time basis instead. Then he met Elaine Peters Hall, who rekindled the fire in Heckenkamp to become a volunteer.
"She's one who helped me when I first started," he said. "She helped me, and she loved it. When you're helping people you love, you love helping people. You really do. I always was blessed with good health, so anytime anybody helped asked me to do something, if I had the day available, I would."
Heckenkamp's servant attitude is why he will be the recipient of the Quincy Exchange Club's Golden Deeds award during its 71st annual banquet, set for 11:45 a.m. Friday, May 12 at the Elks Club. Past recipients typically have made a positive impact as a selfless volunteer or by working tirelessly on behalf of the community.
The award is called the Book of Golden Deeds because letters, written on behalf of the recipient by those who have firsthand knowledge of their efforts, are placed in a book and forever documented.
Heckenkamp, 88, keeps busy today, even with no vision in his right eye. He has delivered Meals on Wheels every Tuesday for more than 10 years. He sings in the choir at Blessed Sacrament Church, an activity he first enjoyed as a 12-year-old student at what was when known as St. Mary School. He's given blood 57 times.
He routinely meets friends by picking them up for breakfast or bringing them food. Most days aren't complete for him without a visit to a friend in need or someone in a nursing home. Need a ride to a doctor's appointment? Give Heckenkamp a call.
When a friend totaled his car in Minnesota on a trip to the Mayo Clinic, Heckenkamp hopped in his car and headed north to help his friend and his wife finish the trip.
"My God, who wouldn't?" he said. "Those are the kind of things that, if I was available to do it, I just did it."
Heckenkamp is a member of the Catholic Youth Organization Hall of Fame for his 12 years of coaching youth sports. He and Darlene managed Sunday night bingo at Quincy Notre Dame, bringing in about $30,000 a year for the school for many years. They also were parish leaders for several years with the annual QND Parish Commitment Sunday program, and he made donor calls for the school for more than 40 years.
He also mentored children at Baldwin Middle School for several years.
Heckenkamp worked for Tri-State Wholesale from 1955 to 1984 before Stuppy Greenhouse from North Kansas City, Mo., bought the business. He then worked for Stuppy until he retired.
Hall died three years ago, but Heckenkamp says he stays busy because "everybody finds me," he said with a laugh. "And I have a vehicle. I don't think I've ever turned anyone down, as long as it's on a day when I don't have something else scheduled."
He still prays at night before he gets into bed, thanking God for another day.
"You're here today and gone tomorrow," he said. "That's how quick we can go."
Only recently after learning of the Golden Deeds award has Heckenkamp looked back at all he's accomplished.
"A lot of times in the last month, when I'm lying there in bed at night, I think to myself, 'I did this' or 'I did that,'" he said. "I didn't because I want you to congratulate me for doing it. I just do it because I'm helping somebody. I enjoy helping people. If you have my phone number, call me up. I'll come help."
Miss Clipping Out Stories to Save for Later?
Click the Purchase Story button below to order a print of this story. We will print it for you on matte photo paper to keep forever.