'I feel like I've grown up a lot': Vaughan in Chicago for Adrian hearing, eager to put sexual assault case behind her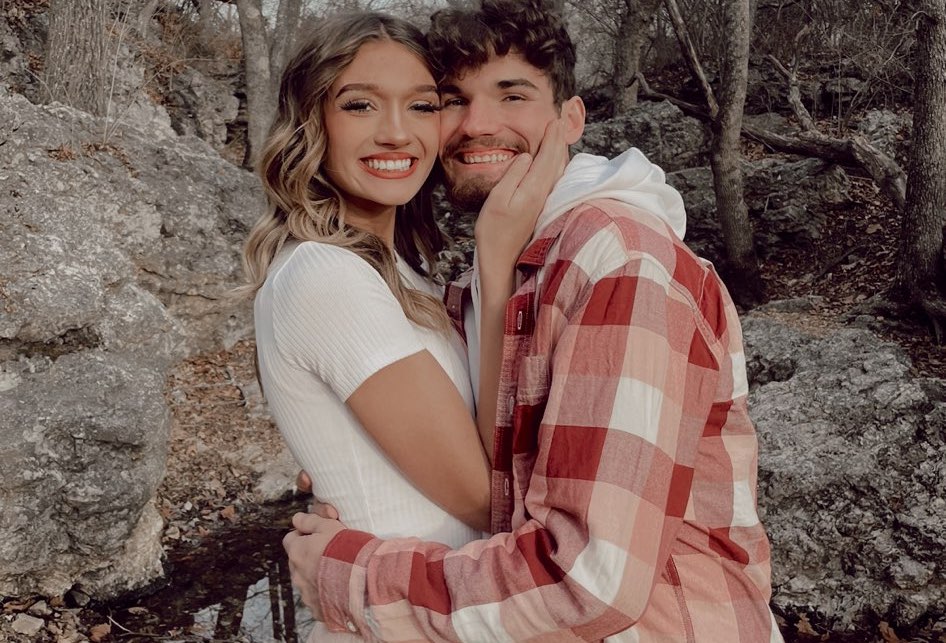 CHICAGO — Life is much simpler these days for Cameron Vaughan.
She's now living in Joplin, Mo., near her grandmother, Dorothy Shutter. She has moved in with her boyfriend, Matthew Sharp, and together they take care of a cat and a Husky dog. When she visits the grocery store, goes to dinner or works her job as a waitress, no one recognizes her.
"I love it," she said.
Vaughan, now 18, has moved on from Quincy, where she remains part of a controversial sexual assault case that gained national attention in January 2022. She was a 16-year-old Quincy High School student who claimed she was raped by 18-year-old Drew Clinton during the summer of 2021. Judge Robert Adrian found Clinton guilty of one count of sexual assault after an October trial.
However, Adrian reversed his October verdict and found Clinton not guilty during his sentencing on Jan. 3, 2022. Vaughan chose to speak out about Adrian's decision and has made several public appearances, ranging from local protests in downtown Quincy to interviews on nationally syndicated TV shows "Inside Edition" and "Dr. Phil."
She's in Chicago this week with her grandmother to attend Adrian's three-day hearing before the Illinois Courts Commission, scheduled to begin at 9 a.m. Tuesday in the Michael A. Bilandic Building.
"I want to be there so bad," Vaughan said in a Monday night interview. "I want (Adrian) to see my face, just to know that it's his fault. He made a bad decision. Now we're where we're at."
Vaughan is eager to wrap up this chapter of her life. She says the attention was "overwhelming."
"Especially because we didn't expect it to blow up the way it did," she said. "We thought maybe (the news of the case would) get to St. Louis or something like that, but instead, it blew up insanely. I was so shy and young at the time.
"The publicity here (in Quincy), everyone knows it's a whole ordeal. People were picking sides. They were like, 'Ooh, are we going to support her? Are we going to say we're Team Drew?' It was very separated."
Vaughan admits she didn't handle the situation well.
"I just wasn't doing good in Quincy anymore. I wasn't doing good for myself," she said. "I was just doing being really bad. (The publicity) made me want to go partying and drinking, and I just kind of stopped caring about my life."
Vaughan said her father, Scott, thought it would be best for her to leave Quincy and move back to Joplin, where she lived three years ago before coming to Quincy.
"My dad realized it before I did," she said. "I didn't even realize how bad I was. I was really bad, and I was going to stay there for a couple of weeks. Then I met a boy, moved in with him, and I've been there ever since. Now it's like I'm starting a whole new life in a whole different place.
"I'm not as crazy. I feel like I've grown up a lot. What's made me grow up the most is just leaving."
The Illinois Supreme Court in March rejected an attempt by Adams County State's Attorney Gary Farha to have Clinton re-sentenced. An order from the justices said, "The double jeopardy clause prohibits further prosecution even where an acquittal is based on an egregiously erroneous foundation."
Vaughan still wishes the Clinton trial could be re-done.
"I know that double jeopardy laws say we can't do that, but I really do wish there could be a retrial where (Clinton) could actually get what he deserved," she said. "But now if you Google his name, he's kind of screwed in that way. But I wish that he could serve the time he deserved."
Now, she wants to see justice for Adrian.
"Hopefully, he gets his position taken away from him," she said. "He's an awful person in my eyes. He does not deserve to be a judge at all."
Regardless of the verdict, Vaughan says she hopes the next few days will be the last of a two-year-long ordeal.
"This is just going to be the closing for everything," she said. "I've come to terms with everything. Life's different than it was. Life is completely different for me now. I'm not saying I'm throwing (the Clinton case) behind me, but I'm done with that part of my life. I'm trying to move on from that.
"I'm very happy now. My life has changed so much in so many ways. Before I was just drinking and partying, being crazy. Now it's like I have a little family. It's a good little life … so much better than before."
Miss Clipping Out Stories to Save for Later?
Click the Purchase Story button below to order a print of this story. We will print it for you on matte photo paper to keep forever.