'I'm disappointed with the decision': Meckes learns Troup plans to replace him on Board of Police and Fire Commissioners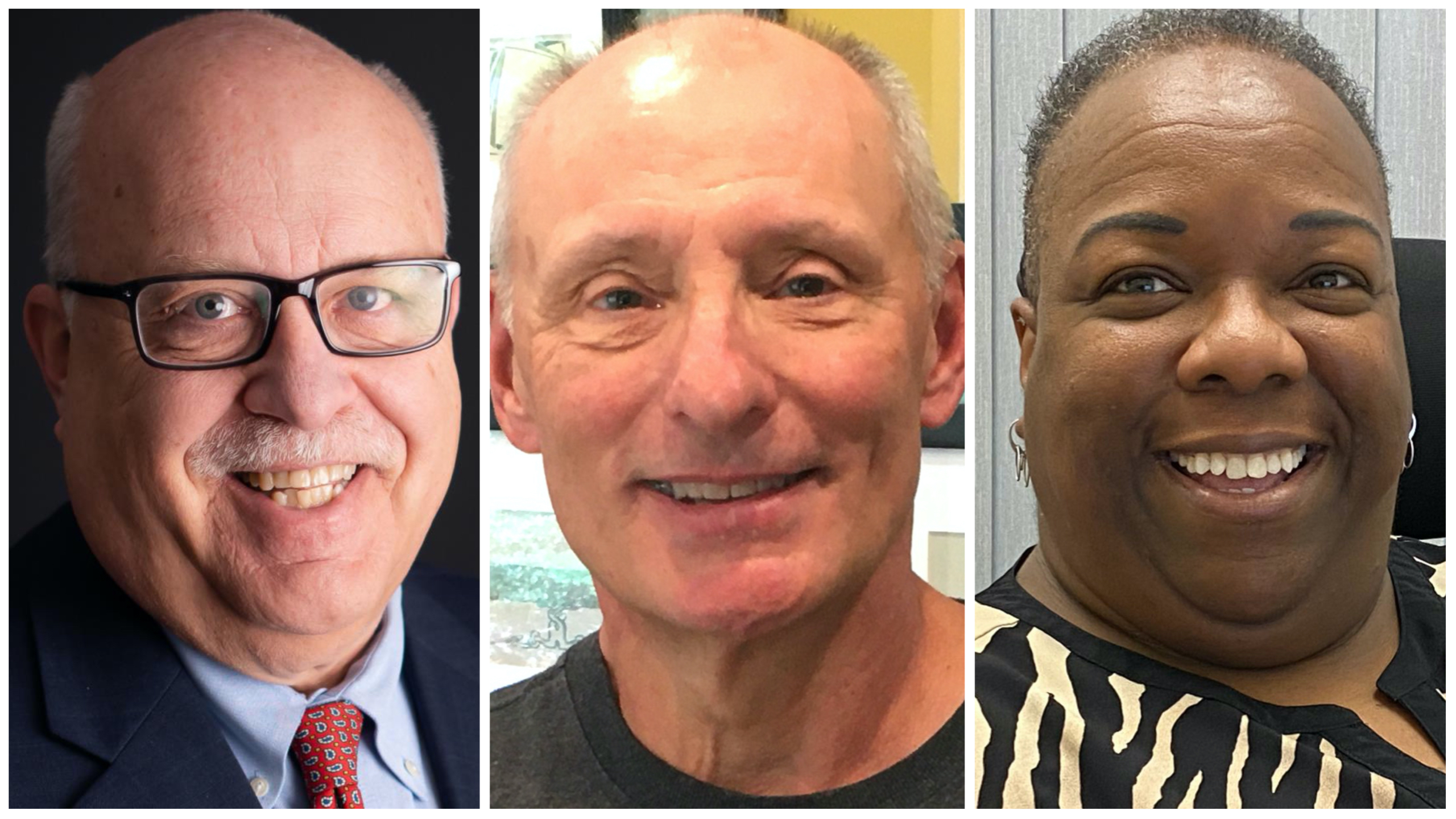 QUINCY — Another change in the makeup of the Board of Police and Fire Commissioners will be up for a vote Monday night.
The agenda for Monday's Quincy City Council meeting, made public Friday afternoon, lists a series of appointments by Mayor Mike Troup to various committees and commissions. One appointment is for Angela Caldwell to be named to the Board of Police and Fire Commissioners, effective March 1, 2023, for a three-year term expiring March 31, 2026.
Caldwell would replace Steve Meckes, who has served as a commissioner for three terms covering nine years.
Established in May 1972, the board conducts annual testing for applicants for police and fire departments. The board also handles appointments in both departments.
Meckes emailed a letter to each of the 14 aldermen and Troup on Jan. 17 requesting his reappointment as a commissioner. However, when interviewed Saturday morning, he said has not heard from Troup since sending his letter. He said he learned Troup would not reappoint him from Barry Cheyne, chair of the commission, on Friday afternoon.
"I'm disappointed in the decision and disappointed with the failure to communicate by the mayor," Meckes said.
Meckes called Troup 'manipulative' and 'somewhat threatening' in May
Meckes said in May 2022 that Troup was "manipulative" and "somewhat threatening" during the process last spring to find a new chief of the Quincy Police Department.
"The only conflict the commission has had with the mayor involves whether he or the commission will control the hiring and retention of the chiefs," Meckes said. "In the last two council meetings, (Troup) acknowledged the City Council delegated these responsibilities to the commission. With that acknowledgment, I hoped he would recognize I was carrying out my duties as an independent commissioner and would be past our disagreement on this matter."
Then-Mayor Kyle Moore named Meckes, Cheyne and Kerry Anders as commissioners in March 2014. Charlie Doan, David Ayers and Dick Wentura resigned from the board on Jan. 15, 2014.
Troup opted not to give Anders a new three-year term last February, replacing him with Mike McLaughlin. Alderman voted 7-5-1 to approve McLaughlin's appointment.
Troup said at the time it was nothing personal against Anders. He said Anders did not reach out to say he was interested in another term. Troup said he was aware Anders was interested in continuing by reading it in Muddy River News. However, he said, "I don't negotiate through the media." Anders did not attend the meeting but later reacted to Troup's action by saying, "That was very Trumpian of him. It just shows what kind of a man he is."
Meckes: 'I'm proud of the work we did'
In his letter to the aldermen and Troup, Meckes wrote he provided "a professional human resources perspective" to the commission. At the time of his appointment, Meckes was the chief operating officer and director of human resources for Care Coordination Concepts in Quincy, which had more than 120 employees. He previously was vice president of human resources for Quincy Compressor and director of human resources for Knapheide Manufacturing.
He noted the commission recently appointed a new police chief and a new fire chief. It also made numerous public safety promotions and new hires, and it re-wrote commission rules and portions of the city ordinance during his tenure.
"I'm proud of the work we did to hire and promote excellent people in both the fire and police departments," Meckes said in a Saturday interview. "We have been doing promotional interviews for the police department this week. I am very impressed with the caliber of all the candidates. I know the same will be true of the candidates for promotion in the fire department who will be interviewed next week.
"I'm also proud of our selection of Bernie Vahlkamp and Adam Yates as fire and police chief. They are outstanding leaders, excellent communicators and skilled professionals in their respective fields."
Caldwell believed to be first Black woman named commissioner if approved
He wrote he was "recruited" by then-6th Ward alderman Dan Brink to serve as a commissioner.
He said Brink stressed:
The City Council created the commission to remove political influence and favoritism from the fire and police departments.
The importance of appointing people who have experience with public safety and modern human resource management.
Moore was looking for people who could and would act independently to continue the "great and successful performance of the modern and professional" Quincy fire and police departments.
"The commission is independent regarding employment-related decisions involving public safety for the City of Quincy," Meckes wrote. "The community is not served properly when it is staffed by the friends and relatives of local politicians."
Caldwell is the director of workforce development for the Great River Economic Development Foundation. She was a member of the stakeholders group Troup created as part of the interview process to replace Rob Copley, who retired May 6 after 18 years as the police chief.
Caldwell is believed to be the first Black woman named to the commission if she receives approval from aldermen.
"I hope she embraces the independent nature of the commission and performs her duties in an independent manner without political partisanship and without bowing to pressure from politicians or other external sources," Meckes said Saturday. "I will do everything I can to ensure a smooth transition."
Miss Clipping Out Stories to Save for Later?
Click the Purchase Story button below to order a print of this story. We will print it for you on matte photo paper to keep forever.