'It didn't even sound right': Quincy man copes with loss of son while alleged murderer is released from jail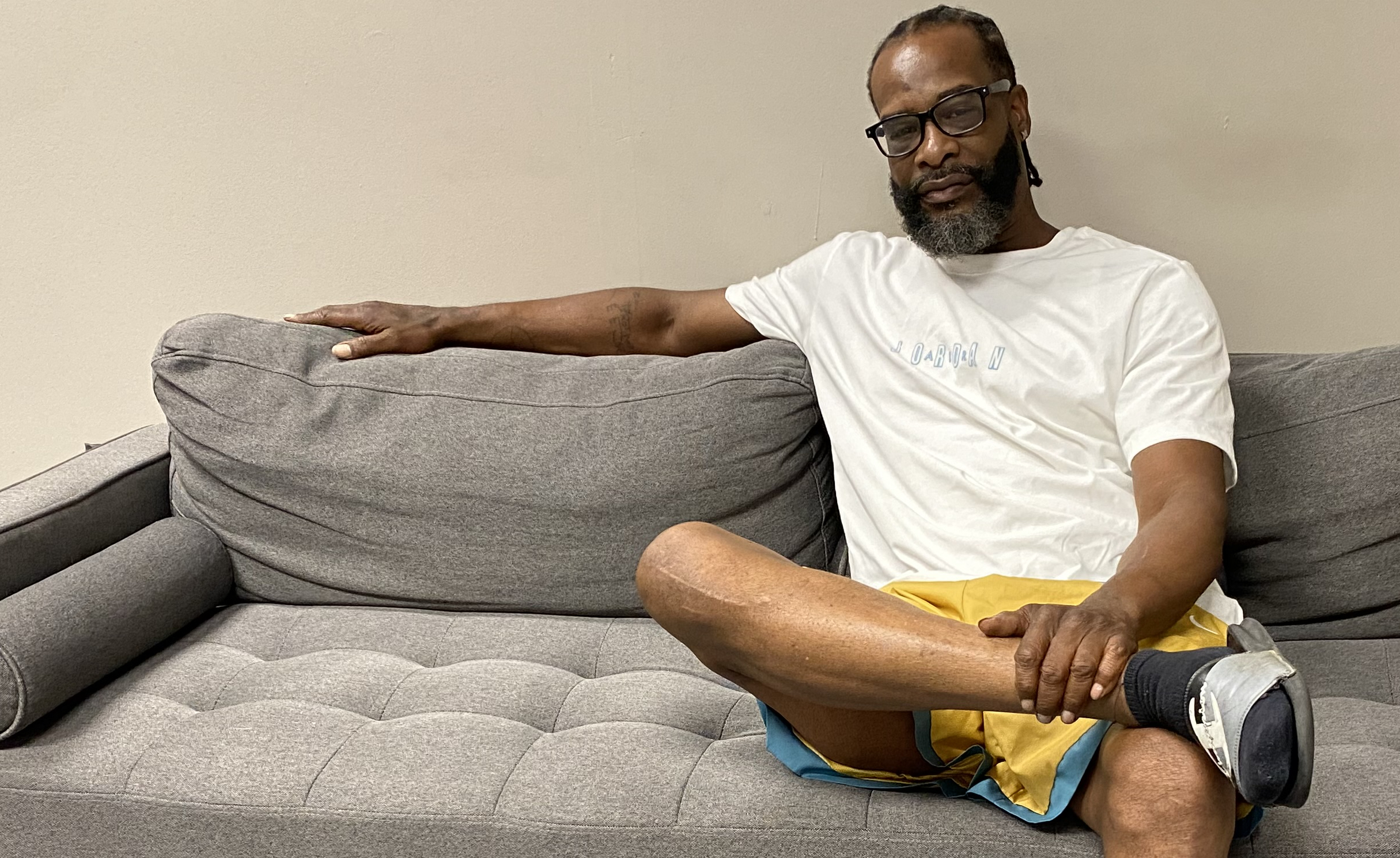 QUINCY — Patrick Smith heard the words but couldn't believe it.
"My first thought was, 'Man, you're crazy,'" he said.
Orlando Smith, Patrick Smith's son, was found dead in the 200 block of Koch's Lane in May 2019. Carlos Williams was arrested in November 2019 and charged with three counts of first-degree murder for allegedly killing Smith by strangulation. Williams since had been in the Adams County Jail until he was transferred to Blessing Hospital during the week of May 15.
Williams was facing up to 20 years to life in prison if found guilty. The beginning of his trial, which had been delayed seven times previously, was only four months away.
But, on Monday, July 10, Patrick Smith and Melanie Spence, Orlando's mother, were sitting in the office of Adams County State's Attorney Gary Farha to learn Williams was becoming a free man.
Farha said in a July 11 interview with Muddy River News the cost to keep Williams hospitalized for 30 days had climbed to more than $200,000. He also said Williams had been "nothing but trouble" during his stint in Blessing Hospital, explaining he was rude to the nursing staffs, touching them inappropriately and spitting in the face of guards from the Adams County Sheriff's Department. Farha said the situation had become "intolerable."
Spence called the previous week to tell Patrick they had been asked to come to Farha's office to be learn about Williams' release.
"(Spence is) all hysterical and stuff, and I said, 'Listen. Let's not jump to conclusions. Let's just enjoy the weekend and wait 'til Monday,'" Patrick said. "Because to me, it didn't even sound right.
"Then on Monday, we sat at a table in the state's attorney's office, and Farha said, 'We're going to let him go. He's costing us too much money.' I said a couple of words, unfit words. (Farha) just kept his composure, saying the same thing, hands crossed. He said, 'I'm sorry, I apologize, but that's just what we have to do because we don't have the money to take care of him."
As he heard those words, Patrick said he wanted them to "leave my mind."
"This is not a movie," he said. "Things that don't make sense, you can't fantasize them in real life. And this doesn't even make sense. It's Hollywood. I don't think I can take it seriously.
"There's one thing I did ask. I said, 'So anybody can do this and get out if they play sick? Or is this only in murder cases in Quincy?' Farha said, 'Oh, no, no, no, that's not it.' But really, there was no excuse or explanation that could arouse me."
Farha explained to Muddy River News that Williams' medical status prevented him from being a threat to the public.
"He can't walk. He can't even get up," Farha said.
Patrick scoffed at those words.
"My leg hurts every day," he said. "One day, I'm going to die, whether my liver fails or my kidneys fall out. You know, I didn't even research if something like (Williams' release) was possible or if it ever has happened in the world. But now I'm pretty sure that just for me, anything's possible."
Patrick Smith said Farha told him Williams would "be dead in 30 days." He also claimed he was offered to have Williams brought to the doorstep of his home.
"The only thing I could think of was an open-hand smack," he said. "Not a fist. You ever watch the Three Stooges? An open-hand smack. I didn't want to wait until we left so I could follow him to his crib so I could catch him where his home is. I'm saying I want to talk to him my way for a little bit to make him sit there and listen to whatever I got to say, and just a f***ing open-hand smack would have been satisfactory. And I never in my life heard anybody be able to say when anybody is not going to be here. I believe that only belongs to one person. I believe God's the only one with that power, and he ain't going to tell none of us.
"So what am I supposed to do? Be mad and go out with my face all scrunched up and get in trouble? You know, I've been able to take this easily. It's just something else that came across my life. It's how I have to look at it so the devil doesn't come out of me."
Patrick Smith says he tries to maintain his composure by remembering the words and actions of his father, Clayton Smith, who preached at a church he attended as a child in Newburg, Md. He said he tries to do for his 11 children what his father did for him.
Patrick was particularly proud to learn one piece of news about Orlando shortly after he died.
"He had a daughter and a son, and I found out from his daughter's daycare that he had received an award for his participation in the time that he had been there," he said. "It was something that I was able know and see on paper that my son did what I asked him to do. He was doing what he was supposed to do when it concerned his square."
Patrick talks about his home and his family when referring to his "square." Even today, when he thinks about Orlando and the day he died, he says, "That was a good day. It was a wonderful day. It was one of the best days of my life."
Melanie called that day to tell Patrick that Orlando had died. Patrick was in a room at Blessing Hospital, and when he hung up the phone, he looked at his newborn son, Denzel Kevin Patrick Orlando Smith.
"I don't even think I had any feelings," he said. "I didn't get the chills. I didn't get the shakes. I didn't get nothing. I just listened to what she said. I wasn't shocked. I wasn't anything. I got to thinking and looking around, because I was already in the hospital. I kind of went into a trance. It just did not matter, because God said to me, 'Just give it to me.' It's a lot easier that way. The emotions, the revenge, the pain, the hurt, it didn't go away. It didn't get put to the side. I just know where it is. For no reason am I to ever go over there and mess with it."
Instead, when he got off the phone with Melanie, he looked at his son.
"I just had a baby boy," Patrick said. "The only thing I could say, after getting that phone call 10 seconds before and not being able to process it, was, 'Thank you, Jesus." I told Orlando that no matter what he did, I've got his back. Whatever he's done in his world before he left, when it was time for him to go, I had another body waiting for him.
"I still see Orlando every day. To me, he isn't gone. I can't remember him like that."
Miss Clipping Out Stories to Save for Later?
Click the Purchase Story button below to order a print of this story. We will print it for you on matte photo paper to keep forever.