'It feels like a one-time strike': College presidents say Biden loan forgiveness plan will help some but increase in Pell Grants would help more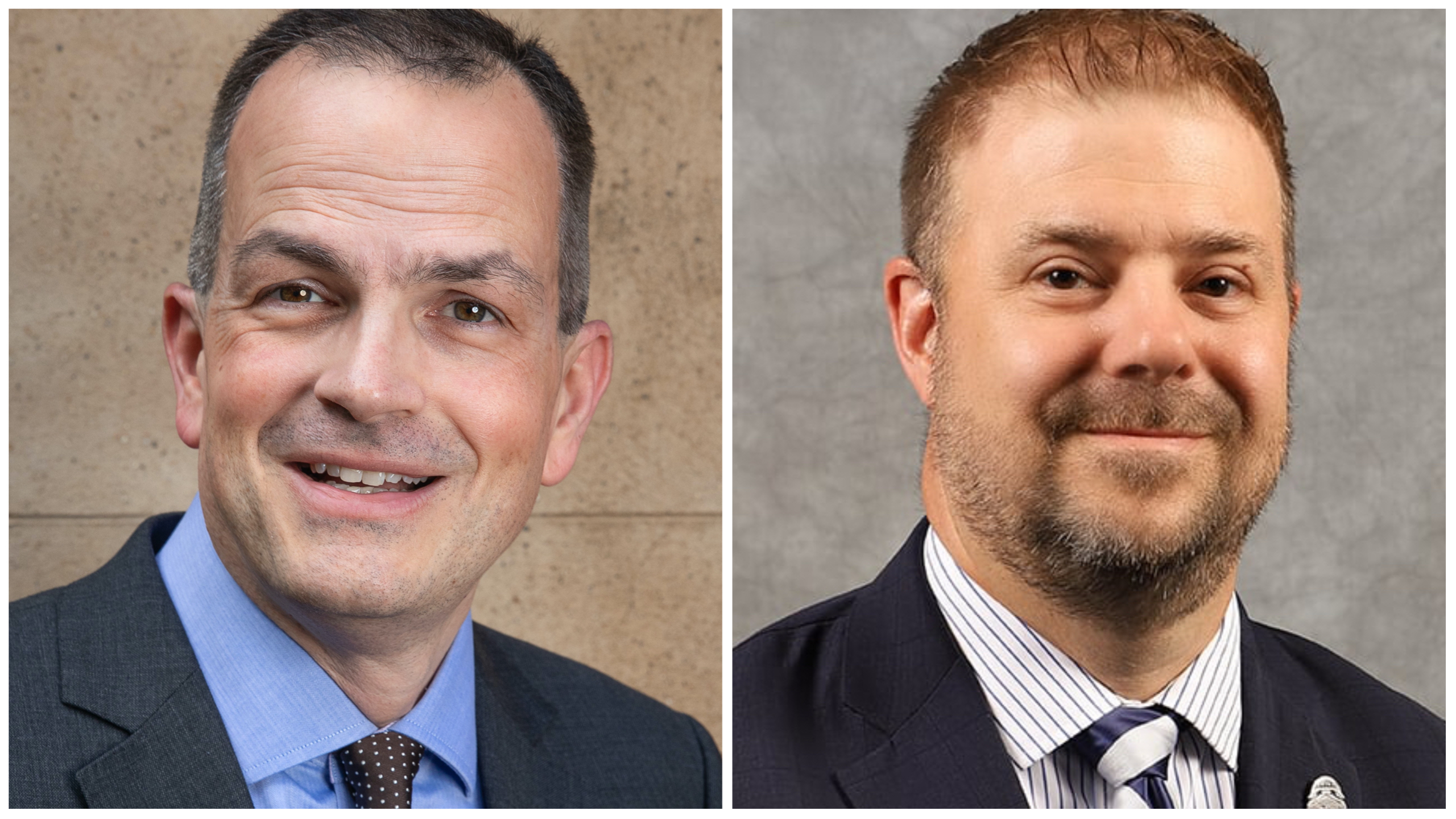 QUINCY — The presidents of two local colleges say helping reduce student debt always is one goal of any institution of higher education.
Both also said many of their graduates are thrilled to be among the 43 million Americans who will see their student loan debt reduced (or even eliminated) after President Joe Biden announced his long-awaited and historic forgiveness plan on Wednesday.
However, both Culver-Stockton College president Douglas Palmer and Quincy University president Brian McGee would have liked for students to get more financial assistance before they begin their college studies rather than giving graduates a onetime boost.
"The Pell Grant program is pretty straightforward. You're trying to help the poorest young men and women in the country have a financial leg up as they tried to go to college," McGee said. "That program, at one point, paid well over 70 percent of the average cost of a public university education, but that average has dropped to 30 percent in recent years.
"A lot of us in higher education have said it would be awfully simple if you want to make higher education more available to people with limited means to just increase the funding for Pell to something closer to the purchasing power it once had."
"I guess (Biden's plan is) fine," Palmer said. "There are other things we could do to help with access, maybe even some things that would be less politically controversial. I'm a big advocate for increasing the Pell Grant amounts. I would still hope that would be something the government would look at. There's a far greater impact for a wider swath of the population by increasing the amount of Pell Grant funding that's available."
Pell grants are special government scholarships for lower-income Americans, who currently can receive up to $6,895 annually for roughly six years.
Biden is fulfilling a campaign promise by erasing $10,000 in federal student loan debt for people with incomes below $125,000 a year or households that earn less than $250,000. He's also canceling an additional $10,000 for people who received federal Pell Grants to attend college. Current college students qualify if their loans were issued before July 1.
"Both of these targeted actions are for families who need it the most: working and middle-class people hit especially hard during the pandemic," Biden said at the White House on Wednesday afternoon.
Critics have said Biden's plan doesn't address the broader issue of the high cost of college, and they question if Biden has the authority to make such a move. Republicans quickly called the plan an insult to Americans who have repaid their debt and to those who didn't attend college.
"This is an economic tool, and maybe even a little bit of a political tool," Palmer said. "This is not about increasing college access."
"A one-time program to relieve college debt is going to help many people undoubtedly, but it feels like a one-time strike that does not address any of the long-term structural challenges to affordability," McGee said.
The Associated Press reported that income data from the Education Department shows 20 million borrowers could get their debt erased entirely. About 60 percent of borrowers are recipients of federal Pell Grants.
All federal loan borrowers who attended QU have an average loan of $28,400, while C-SC graduates have an average loan of $26,000, according to the most recent Education Department data in 2020. Those figures are only for federal student loans and do not include other loans families may use.
The president faced strong lobbying from both liberals, who wanted sweeping debt forgiveness, and moderates and conservatives, who questioned the plan's basic fairness.
"In my view, the administration should have further targeted the relief and proposed a way to pay for this plan," Sen. Michael Bennet, D-Colo, told the Associated Press. "While immediate relief to families is important, one-time debt cancellation does not solve the underlying problem."
"I will keep pushing for more because I think it's the right thing to do," Sen. Elizabeth Warren, D-Mass, told the AP. "But we need to take a deep breath here and recognize what it means for the president of the United States to touch so many hard-working middle-class families so directly."
More than 1.77 million Illinois residents hold an average student loan debt of nearly $36,000, while more than 835,000 Missouri residents hold an average student loan debt of slightly more than $33,000, according to 2021 figures from the Federal Reserve Bank of New York.
Nationally, the outstanding debt from federal student loans is at more than $1.6 trillion, according to the Education Data Initiative.
Palmer says the return on investments in a college education is "really quite good."
"That's the conversation we've got to have," he said. "It's just making sure we're reminding students are the value of education. Our graduates realize the benefits a lot sooner."
"Some people will think Mr. Biden made a perfect decision," McGee said. "Some people will think he made an inefficient decision and one that's unfair to other people who didn't get the opportunity for some kind of loan forgiveness. There are certainly some people who have legal opinions about whether or not he can lawfully do it.
"But all of us have this shared goal. The question is: How do we get there? There are some obvious advantages and disadvantages to what Mr. Biden has done."
Some information for this story was provided by the Associated Press.
Miss Clipping Out Stories to Save for Later?
Click the Purchase Story button below to order a print of this story. We will print it for you on matte photo paper to keep forever.