'It is night and day': Officers with three police departments sing praises of Flock Safety cameras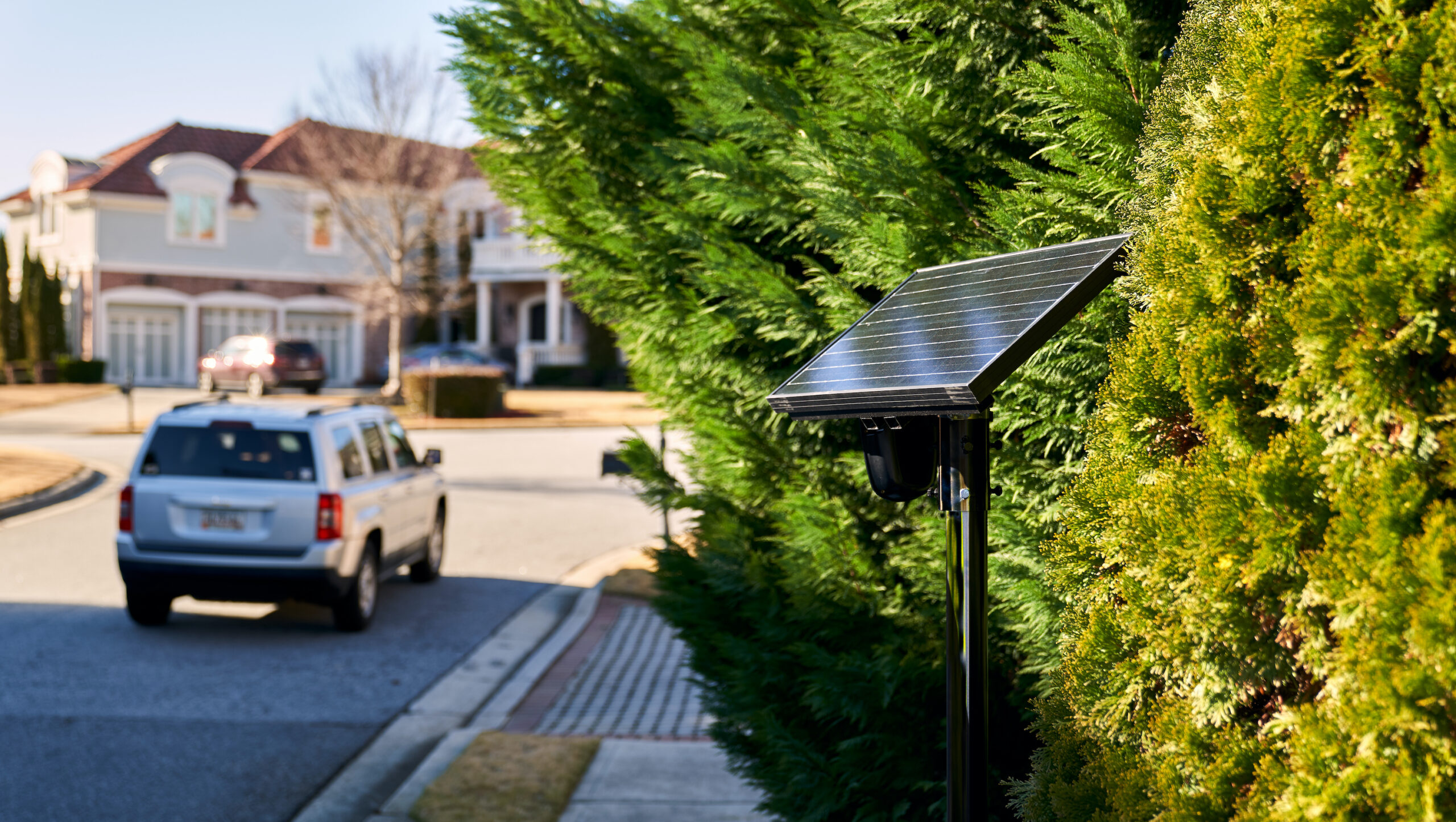 QUINCY — The Quincy City Council could vote Monday night on the approval of entering a two-year contract with Flock Safety for the leasing of 20 fixed location license place reader cameras to be installed around the city for $117,600.
Adam Yates, chief of the Quincy Police Department, made the proposal, which is on the agenda for Monday's meeting. The Police Aldermanic Committee has recommended approval. Yates hopes to have the cameras installed before this summer if aldermen approve the resolution Monday.
Muddy River News reached out to officers from two Illinois police departments and one from Georgia that already have implemented the Flock Safety technology. MRN asked why the officers investigated buying license plate readers (LPRs), if they are used to replace officers and to provide examples of how LPRs helped solve crimes.
The only department that had statistics regarding the use of Flock cameras was the Peoria Police Department, which said shooting incidents declined 28 percent, shooting victims declined 26 percent and shooting murders dropped 26 percent from 2021 to 2022.
Det. Luke Poore, Jacksonville (Ill.) Police Department
Department has eight cameras. They were installed in June 2022.
We heard of a very large grant we thought we were going to be eligible for, and it was technology driven. We started brainstorming amongst ourselves about what could we use. LPRs were one of the topics. A Google search of different types of LPRs led me to Flock. After speaking with their company, their reps and their customer service and finding out how easy they were to work with, and once they showed me the products, we were like, yep, that's what we want.
Every single time that there's a crime, we're always looking for some sort of videos surveillance. While video surveillance is getting better, most of the technology out there — especially what a consumer can afford — isn't good enough. It doesn't allow what CSI shows you on TV where you can stop the videos, zoom in and see some license plates. You might just get a vague description of a maroon Avalanche. Technology with license plate readers makes it so much easier to at least give us a starting point.
(LPRs) are an efficiency saver, a time saver and maybe a cost saver, so to speak. No matter what, whatever calls we get, we have to follow through with them. We have to do our best and do our due diligence on each call. When you're short staffed, getting those calls finished and doing the investigation and those follow-ups and everything that it takes to get a resolution, that call could lead to overtime. With the license plate readers, usually in my experience, you're getting the identity of the suspect and everything along those lines in a much more efficient manner with less time.
We started with one camera at our local Walmart. which was paid for by a grant from Walmart. We then obtained one that is coming out of the police department's budget. There's two that were paid for by Midland Farm and Home, and then four paid for by our Morgan County Housing Authority. They're all underneath our umbrella. I showed them the quality and what (the cameras) can do. They've basically come on board and been donating us the money to get them. We're putting them in locations that benefit them.
We haven't explored (the city buying additional cameras) yet. I'm trying to keep success stories, a spreadsheet so to speak, of what we've done with these cameras. What I've tried to do is if I read a report or if I catch wind of Flock being utilized in a case, I keep a record of that. I try to get the patrol officers to let me know when Flock helped us in a particular situation. Our goal is to present that to the city and say, 'We want more (cameras) because of X, Y and Z.' We want to show that it works. Right now, I think I have 20 success stories. Those cases would not have been solved, I'm confident to say, without the Flock camera in there.
The most recent one actually involves Quincy. I don't know how many stores Midland Farm and Home Supply has, but I want to say it's 15 throughout the area. Jacksonville is the only Midlands location with Flock cameras, and they only have two. I think we're the pilot program. I worked very well with the loss prevention manager for the stores. She reached out to me a few weeks ago and said, "I'm getting ready to report a forgery case to patrol. It's happened at like eight or nine different locations. We believe it's the same suspect." Same MO (modus operandi), writing bad checks, etc. She sends me an email with a suspect photo from inside the store and a grainy picture of the car outside the store. She gave me the dates and times that he came in.
We used their video surveillance and their time stamps to learn the gentleman entered the store at 8 a.m. I was able to match his car with the Flock image which captured his license plate. From there, I ran his license plate, which was an out-of-state plate. We'd had no contact with this individual. Identifying that particular car by some officer's knowledge or somebody in the area recognizing that vehicle would have never happened. We got the registration, which obviously gives us the car owner's name. Further investigation led to video surveillance of that subject, who was wearing essentially the same clothes in the same stores in Quincy, Taylorville and Havana. I'm in the process right now of obtaining an arrest warrant for him. We know exactly who the suspect is, and he will soon be brought to charges in all these different jurisdictions.
It is night and day. It is absolutely instrumental for anybody doing any type of investigative work. It works. It's not necessarily a replacement for other security systems. It works in conjunction with other security. We are scratching the surface of what Flock can do. They're game changers, for sure.
I understand the public's perception of (a lack of privacy), but when you're in public, when you're driving your vehicle and you're on a public roadway or going into a public store, you don't have that expectation of privacy. It's no different than a random person on the street taking a picture of a car. It's their right to do that. These aren't red light cameras. We're not mailing you tickets. They're nothing more than an investigative aid. If your vehicle is flagged as stolen, we can hopefully recover it. I don't see how they're invading anybody's property. We're not issuing tickets if you have an expired registration.
They're not invading anybody's privacy. If your vehicle is stolen, there's a much better chance that we're going to get it back. If you're a business owner, and people are stealing from you, there's a good chance we're going to be able to find them and arrest them. They're a great aid. They're just so much better than anything else that's out there right now.
Officer Adam Pendleton, Peachtree City (Ga.) Police Department
Peachtree City (pop. 38,000) is about 15 miles south of Atlanta. The department has used Flock Safety technology for about two years. The department started with 14 cameras and now has 28.
A lot of our crime is transient. We have a lot of crime that detectives have to travel outside of Peachtree City to make contact with suspects. A vehicle might come in and be involved in an armed robbery or a burglary, then leave the city. Investigators would be left with only a description of a vehicle or a partial license plate number. Flock gives us the ability to search vehicles and create the leads to see which vehicle entered and left in the area of the crime, as well as what direction of travel they were coming from or are going to.
One thing that helps us is all that you can merge accounts with other agencies. We can utilize their cameras and integrate them with our system.
The vast majority of our cases, to some extent, involve Flock in crime prevention or solving cases. In a great number of our cases, Flock is utilized as a tool to solve or investigate the matter.
I'm sure there was (skepticism at first). We're blessed that we've got some amazing citizens, they strongly support what we're doing. I believe there probably was some skepticism, but I never was involved in those meetings or conversations. Our assistant chief is very knowledgeable, and he explained everything exceedingly well. We've had community support.
It's a young company. They're evolving. They're not taking pictures inside the car. Very rarely does it capture anything inside the vehicle. It's capturing the license plates as they drive. We don't have software where we can visually enhance it.
Flock has contributed to a number of cases. I'd say to some extent, Flock is utilized in the majority of all felonious cases that we investigate. We've been able to locate missing persons. We've been able to locate stolen vehicles. It even allows us to locate individuals.
I don't believe that there would be any correlation to (a reduction in workforce). That argument could actually be turned around. It gives the police force tools for the solving of crimes that they would have to actually work maybe even more diligently. Flock definitely will not replace or be counted as uniformed officers. It just provides officers with a tool to better investigate crimes against citizens.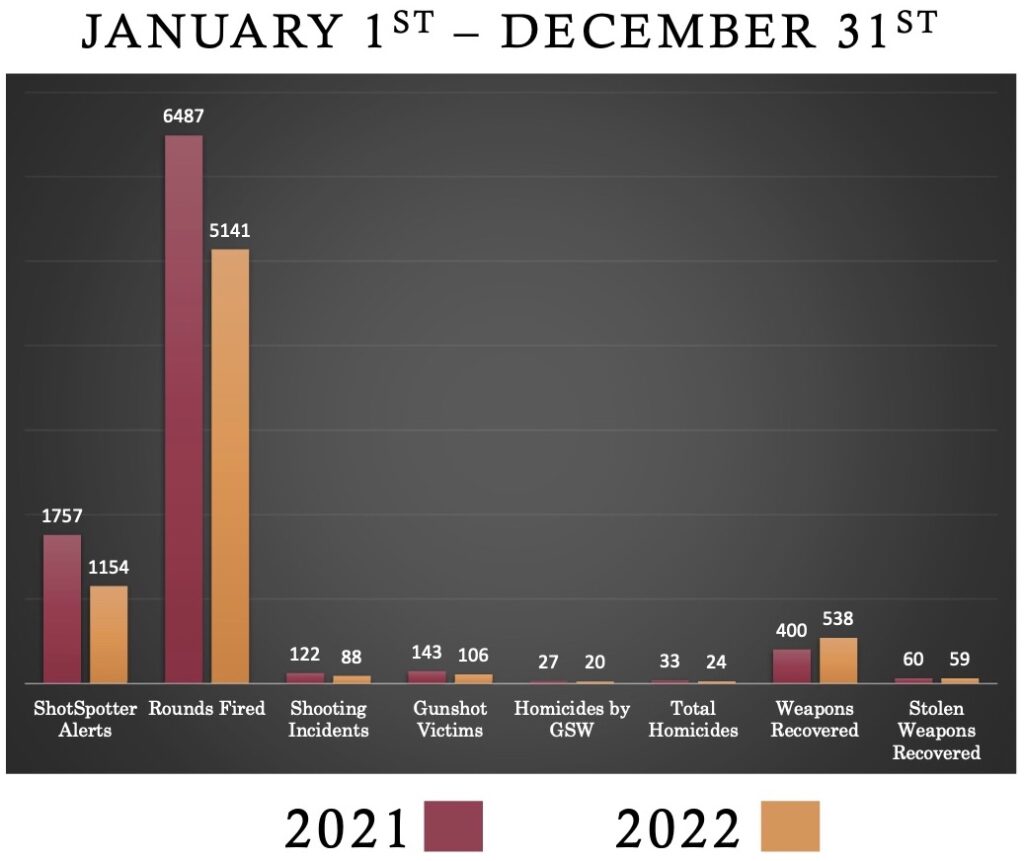 Capt. Matt Briggs, Peoria (Ill.) Police Department
Department started using cameras in March 2022. Used 16 cameras at first, now has plans to install 45 more cameras this spring.
When I was reading articles, certain police departments started to catch wind of different agencies using this technology and being successful. Our chief came here in 2020, and he was huge on new technology and finding new ways to police in this technology era. He gave me full permission to take the reins and do all the research, which I did. Any police department that I talked to about them had nothing but good things to say. We had grant money. I pitched the idea to the chief. He loved it.
From my perspective, when it comes to investigations, it is probably the best investigative tool we've seen in 10 to 20 years. We use it for everything. We use it for homicide investigations, for burglaries, for stolen cars … really anything up to and including missing people. One of our first cases with it was a missing an elderly female with dementia who was out driving around. We couldn't find her. She'd been gone for 10 hours. It was an LPR camera that actually located her.
I don't view LPRs as a crime reduction tool. They're more of the investigative tool to help us solve the crimes that have already occurred. The fact you see more of these cameras up in the public and the criminals actually know that they're up, maybe that reduces crime. I can't really speak to that. For us, it's more of a reactive investigative tool. I can see easily how it's a deterrent for criminals when they know these cameras are up. Maybe they don't want to use a vehicle to commit the crime, which limits their opportunity to commit the crime.
We are struggling like every other police department. On paper, we're authorized for 222 officers, and I think we're at 198. You consider officers who are at the academy, aren't yet trained or are on military leave, we're at like 170. We're working with about 50 less police officers. The LPRs, like most technology, they are a force multiplier. To put it in perspective, as a stolen vehicle hits one of the LPRs and gives our officers alerts, they know specifically where to go to find that stolen vehicle. When we have less officers on the street and spread out more, (LPRs) obviously bring them all into that area. It is a force multiplier, but it's not going to reduce our force.
Most surrounding areas, municipalities and police departments have also gone to Flock Safety, so we have some county coverage in places like Pekin and Bartonville. We haven't had any businesses get them yet. We presented all the LPR stuff before we went active to every single one of our neighborhood associations. There was good discussion and good questions, and really all the neighborhood associations were excited about us getting them. A few of them did express interest in getting their own (LPRs) and giving us as a police department the ability to look at it. I don't believe any of them have taken that final step and got them yet.
There's a million different ways (information from the LPRs) can be used improperly. We really restrict the search capabilities and who gets the alerts. We worked with our 9-1-1 dispatch center, and everyone saw the benefit of them having access to it.
I can see how LPRs are a huge deterrent for criminals. Upwards of 80 percent of our violent crime is committed in a vehicle. They came in a vehicle, or they leave in a vehicle. If perpetrators know we're tracking vehicles. I can see how that's a huge deterrent.
(LPRs) assist us 100 percent in solving crimes. The amount of investigations that we've used LPR data from and used it in such a manner that it just furthers the case to the point whether arrests are made or whether it's further prosecution … they're just invaluable. It's such a good tool for law enforcement that I would recommend every police department have. I have nothing negative to say at all about LPRs, and I really have nothing negative to say about Flock Safety.
At the majority of our neighborhood meetings, the misconception was these were red light cameras, and everyone was going to get tickets. That is not the case. The secondary concern was about pictures of people. Obviously you don't want racial profiling. The nice thing about Flock — and I can't see this for any other LPR camera — is you can't see anyone inside the car. It's a picture of the rear of the vehicle and a picture of the license.
Miss Clipping Out Stories to Save for Later?
Click the Purchase Story button below to order a print of this story. We will print it for you on matte photo paper to keep forever.