It Takes a Village: Loraine was dry for more than 150 years, but Outskirts now offers place to enjoy a beer, have fun at former school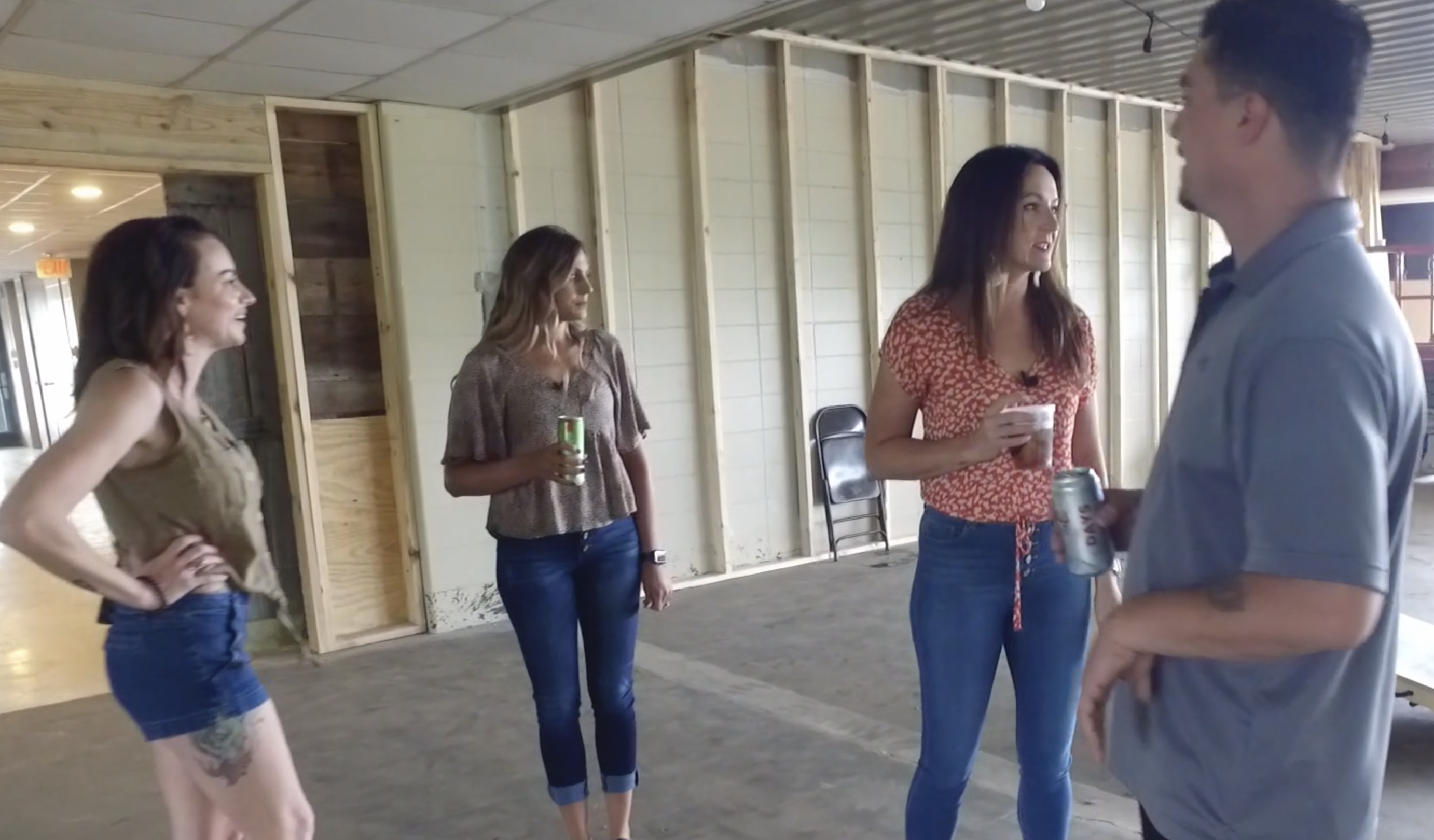 Summer Sips, Vol. 1

LORAINE, Ill. — For 151 years, Loraine was a dry township. A Quincyan's nightmare.
My thoughts were tumbleweeds and moonshine. Now, it wasn't exactly THAT extreme, but there wasn't anywhere to get your booze!
Loraine is a quiet, small, close-knit community in northern Adams County just off Highway 336 and home to the village people.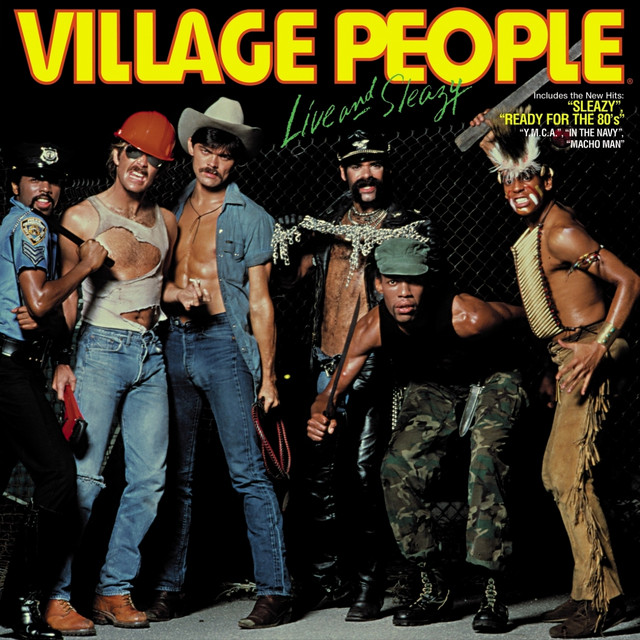 It is known to be a place where they take care of their own. The need to call the sheriff's department is a rarity. Now, this doesn't mean Lorainians didn't party all those dry years …
Garage parties, sod busters, drinks in the fields and off the back roads … all showed the need for a place to gather as a community. It was that demand for a place to party, one boy's dream of owning a bar, and a love story that made The Outskirts Bar and Venue happen.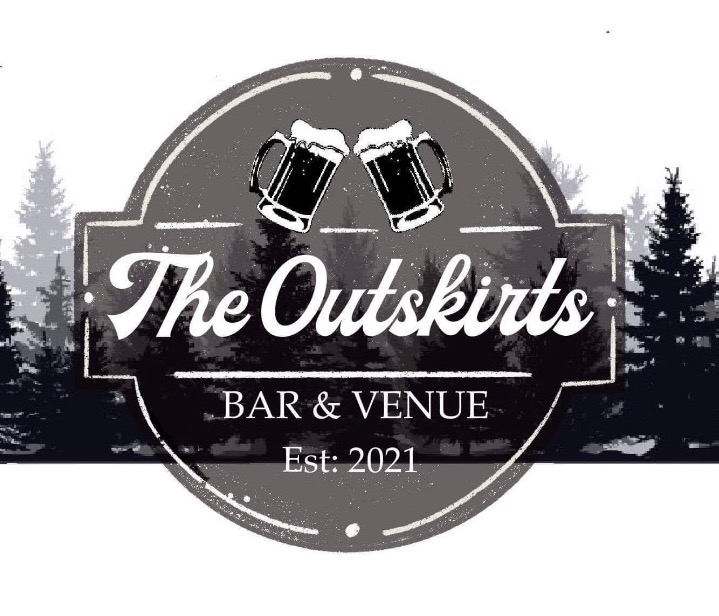 Danny Valentine's dream of owning a bar started at a young age. He experienced the community, comradery and overall luster of the bar scene, when visiting his grandma's bar. Shirley Thornton, Valentine's grandma, owned the old Expressway Blues just off Highway 57 near where Eighth Street runs into the highway.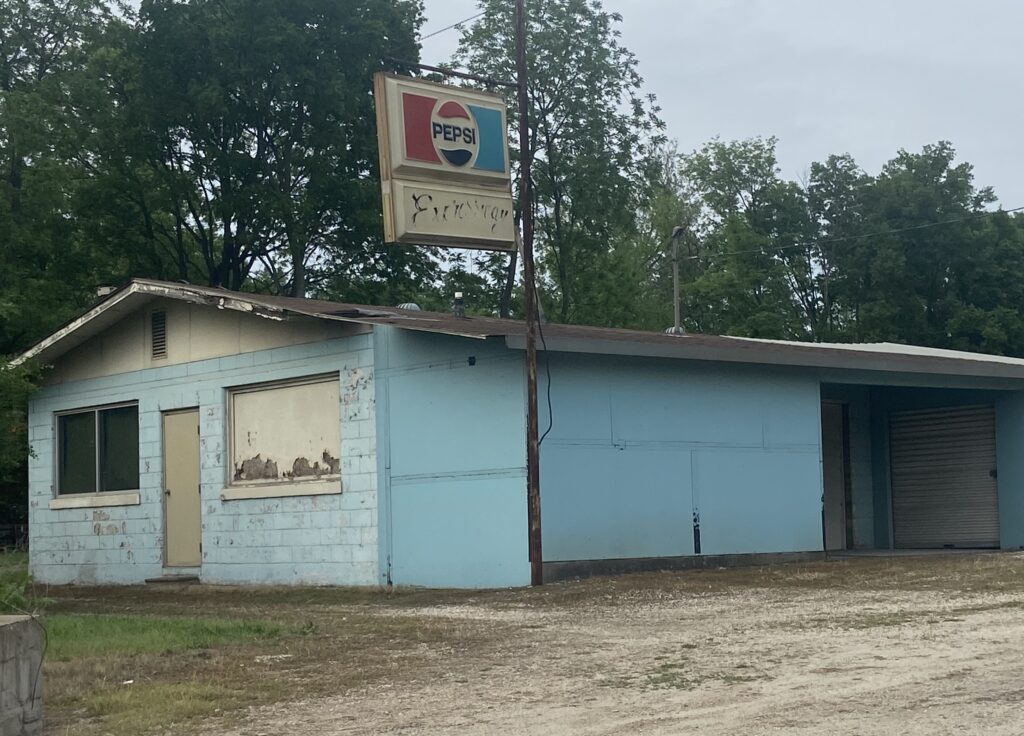 The bar blood coursed through his veins, and he displayed his grandma's entrepreneurial drive, eventually becoming the owner and operator of a party bus business. Valentine's Xpress has been operating for over seven years. With his knowledge about the area and ability to make the experience entertaining, Danny is known to many around the community as the go-to in limo service.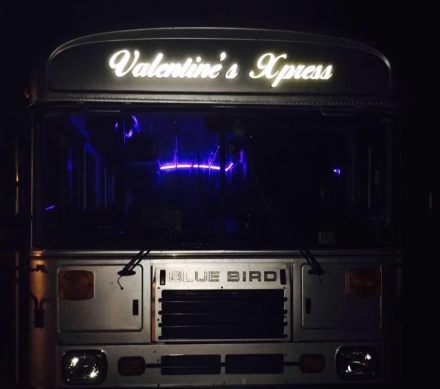 With the last name of "Valentine," it seems only natural to have a real-life love story. Danny and his wife, Brooke started dating their sophomore year of high school in 2006, and later married in 2012. A lasting high school romance like that is rare in our swipe-left dating world. Maintaining a relationship through your formative years displays the hard work and dedication they put forth in everything that they do.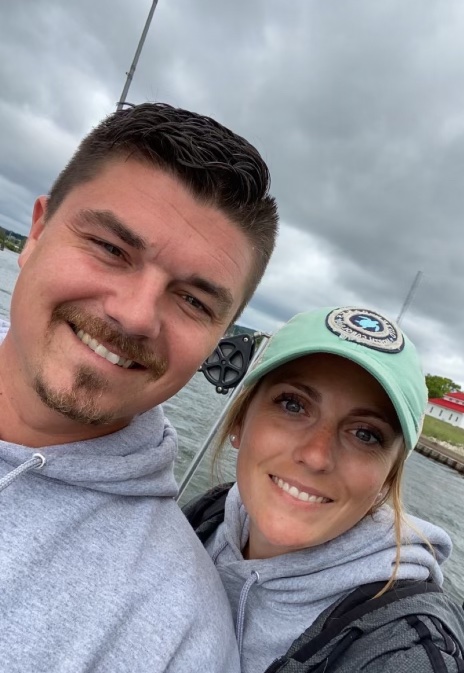 Brooke shares Danny's sense of drive. She recently graduated with her degree in nursing and will be starting her career with Blessing Health System. Brooke takes a more behind-the-scenes role in all their business endeavors. However, I've heard she's a great bartender and is there for most of the Sunday Funday shenanigans.
The work never ends as they share their most important job together as parents to two little girls. A love story so perfect, it makes people sick. Together they make up the cast for the future Nicholas Sparks' novel, "Love in Loraine."
(OK, I made that last part up, but Sparks should go ahead and cast Leonardo DiCaprio and Reese Witherspoon as their onscreen counterparts for this rural romance.)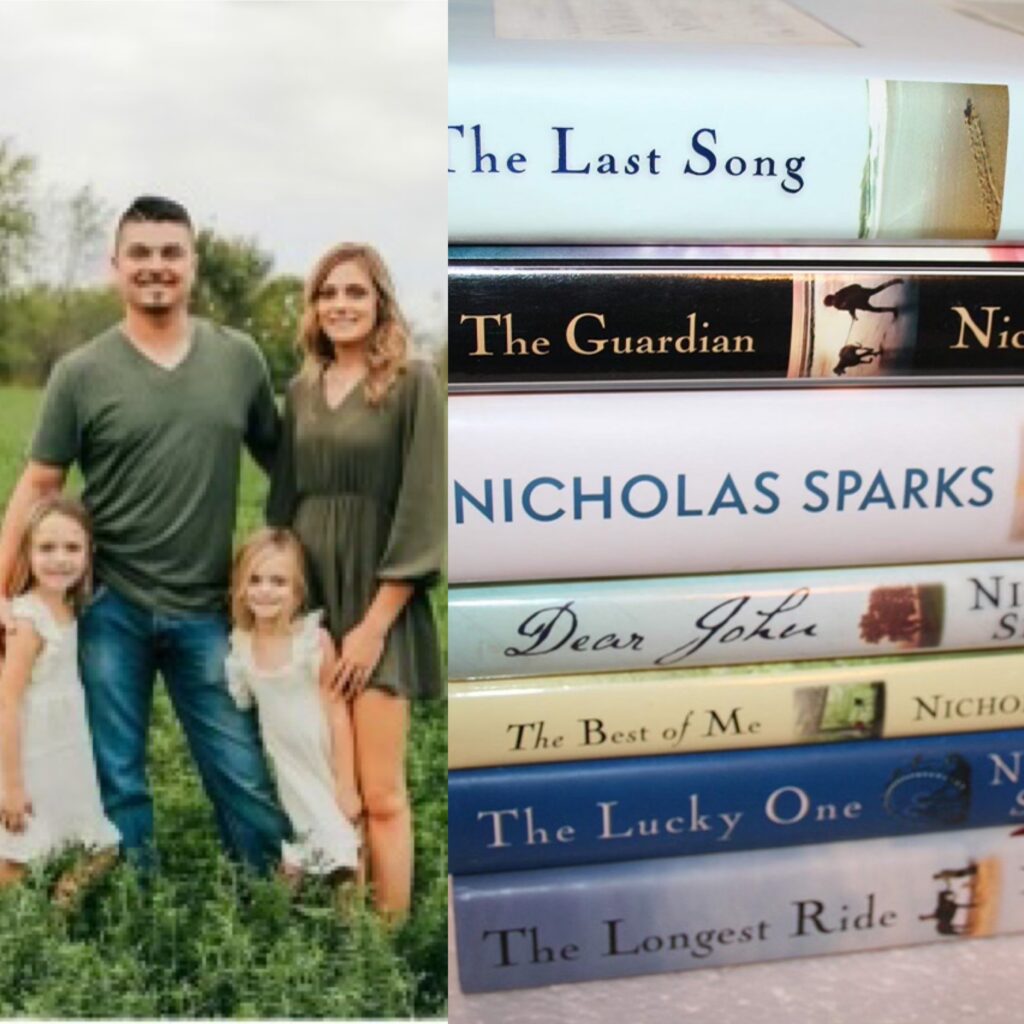 The biggest obstacle the Valentines had to overcome was changing the law. Why was it a dry township in the first place? I reached out to the village president for comment but was unable to get an answer.
One can speculate the reasoning as to why most townships adopt dry laws – to control the quality of life, and is often influenced by the rural church, where alcohol is associated with sin or all things bad like fights, drugs and premarital sex. Cue Julie Andrews voice … these are a few of my favorite things. Opening a bar was going to potentially ruffle a few feathers, like dancing in Elmore City.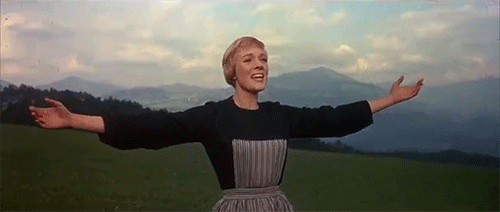 Throughout the process, the Valentines showed consideration for the older community and explained that this was going to be much more than just a bar. It was going to be a place for everyone.
As attitudes toward alcohol have become more moderate, it was clear the dry beliefs didn't hold as much value within the community. Instead, the value was the calling for a place to come together and have a good time.
The village board put it on the ballot in 2019. The vote count was 78 in favor and 12 in opposition to changing the law. It then went back to the village board and town lawyer to determine the ins and outs of the new liquor license law. Prior to the 2019 vote, the village's only gas station was awarded a package liquor license.
Knowing that gas station selection alone was the only option they had for alcohol had me rooting for them. One of the biggest proponents of the plan was Ken Gray, the village president and Valentine's former basketball coach. He told Valentine to keep pushing for the dream.
The original plan was to build on property near the interstate, but then COVID hit. The world stopped. Many people like the Valentines hit an entrepreneurial wall. Building materials skyrocketed, and the dream was looking like a nightmare. But Danny wasn't giving up yet. They had already made so much progress by changing the law and getting the alcohol license.
While the dream started in a bar, it became a reality on the steps outside of the elementary school.
It was over a cold beer between Valentine and Tad Peter that they came to an agreement and Valentine found a home for his bar. Peter bought the elementary property from the school district in 2012, with intentions of making it into an outfitter's lodge. With a change of plans, Peter instead used the property as storage. Peter said he was "very happy to sell to Danny so he could pursue his business endeavor."
The Valentines acquired the property for less than what it was going to cost to pour the concrete at their intended original location. It was like it was meant to be.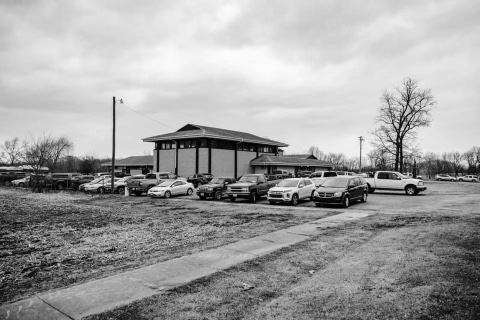 The Loraine Elementary school opened in 1966, closed in 2005, reopened for the 2008 school year, then closed its doors for good due to low numbers. Now everyone in the village attends Mendon for elementary school. Brooke attended Loraine Elementary during her second and third grade school year. What was once the schoolhouse where she had lunch and gym class is now where she serves many of the locals some of that school nostalgia alongside a cocktail.
"Old town folks say they use to come here to get smart, now they come here to get dumb,." Danny said.
The Outskirts Bar and Venue opened on March 2, 2021. The dream came true, but that chapter of the story just started. The plans are packed with a future looking to utilize all the building and the nearly five acres of land where it sits. Sand volleyball, trap shooting, live music and my personal favorite, the food trucks, are just some of the features for the Outskirts' future. The food truck calendar has been most impressive on their Facebook page and has drawn quite an online fanbase.
This upcoming Memorial Day sounds like the perfect weekend to check it out. On Sunday, May 29, a live musical performance by Craig Cozatt starts at 2 p.m., and hot delicious fried wieners will be served from The Corndog Stand. On Monday, May 30, S.C. Clark Crafts & Custom Cornhole is the host of a bags tournament, with signup at 1 p.m.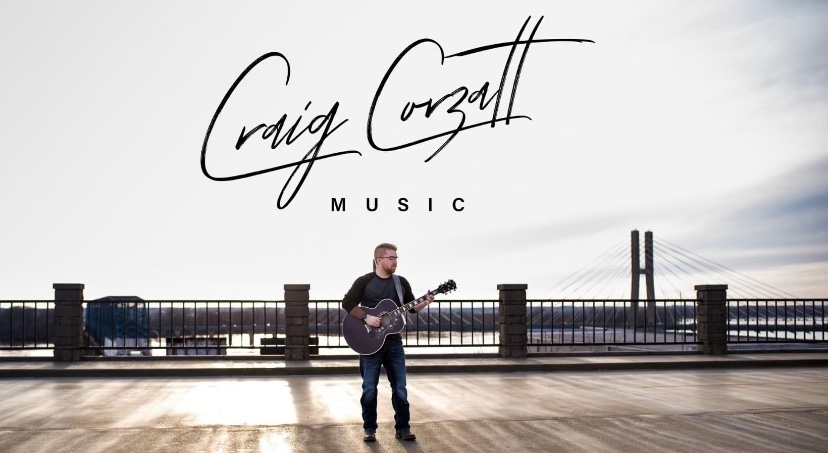 As a Loranian tourist, I didn't expect to feel that sense of school nostalgia, yet that's exactly what I got when walking through those doors. The freshness of the place can be instantly smelled, as it is very clean. Danny said the bar floors are mopped day and night. A clean bar is a happy bar.
The natural sunlight from the gym windows illuminates the bar room and instantly puts you in an uplifted mood. Audrey the bartender was friendly and suggested a cookie-dough flavored whiskey, as I wanted to order something other than tequila for my friends. I'm not always up to try new things, but the previous tequila(s) helped persuade me.
As I was the outsider, I bet you're wondering who were these friends who I was ordering for. Lucky for me, some of the Muddy Buddies wanted to join that day to see what the buzz from the local barflies was about.
It was probably after the whiskey that we decided this was just the first stop for our Muddy Summer Sips Roadshow (Patent Pending). The idea is to explore the bars and venues just outside of Quincy (on both sides of the river) and bring it to your newsfeed. That way you can decide whether to go the distance.
As Quincyans, we are spoiled with having everything in proximity. I sometimes find myself complaining about the drive "all the way out" to Sam's Club, but distance doesn't have to be a nuisance. Sometimes, it's the perfect break.
I've found that going that extra mile makes me really appreciate that first sip.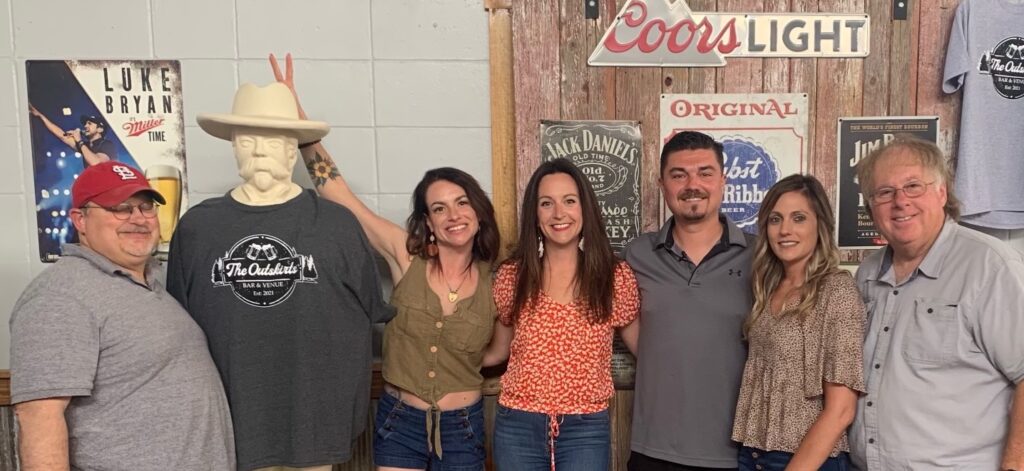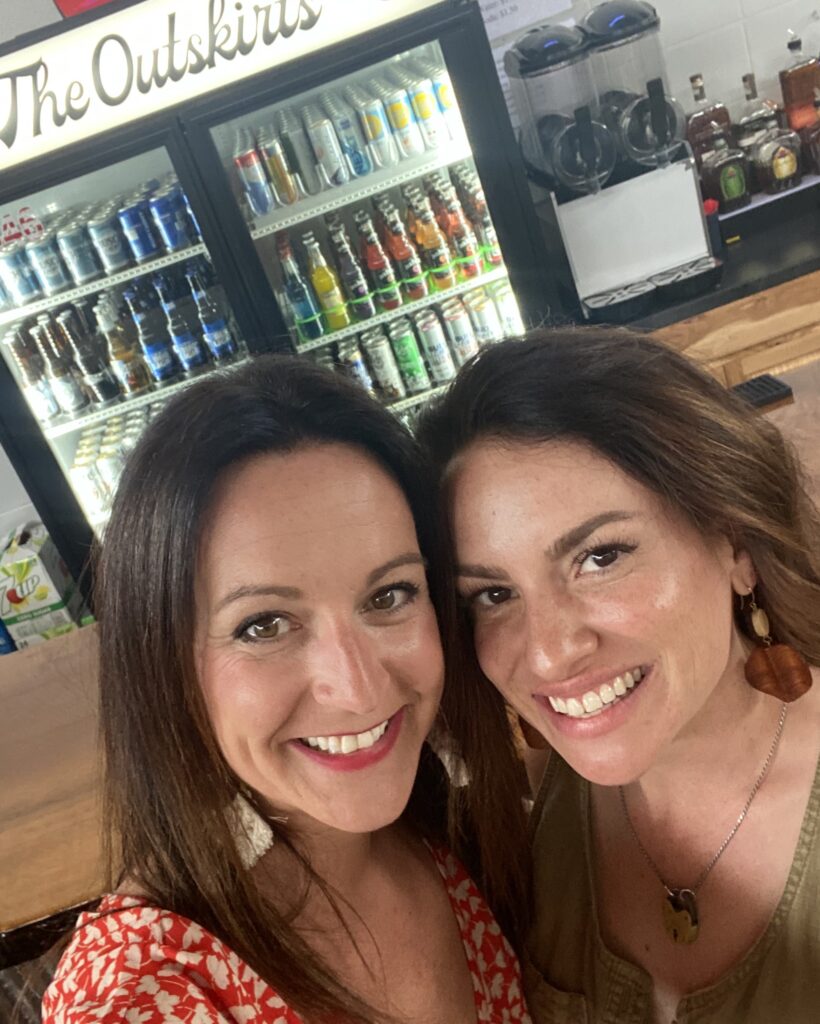 Current bartender Brittany Boll and retired bartender Ashley Conrad will be traveling the backroads outside of Quincy this summer to find friendly stops for summer sips. Holla at 'em if you know of a good place.
Miss Clipping Out Stories to Save for Later?
Click the Purchase Story button below to order a print of this story. We will print it for you on matte photo paper to keep forever.