Jason Priest now faces felony charge; bailiffs remove him from courtroom after profane outburst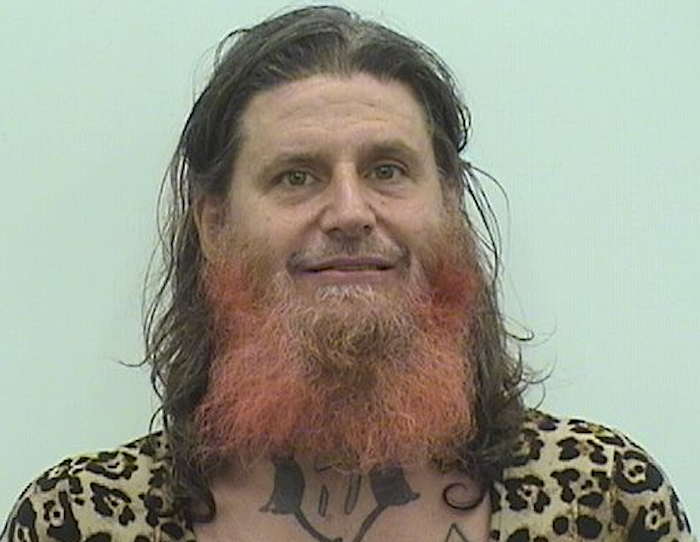 QUINCY — Like many of Jason Priest's appearances before the Quincy City Council, a tapestry of obscenity led to his removal from a public setting.
Priest, 49, was supposed to have a Monday morning court date in the Adams County Courthouse before Judge Tad Brenner for a preliminary hearing about four misdemeanor charges. He was arrested June 1 and remains lodged in the Adams County Jail.
Now Priest also has a felony charge added to his docket after his alleged destruction of a phone in the Adams County Jail. He has been charged with criminal damage of government property over $500, a Class 3 felony.
Priest was supposed to have his first appearance on the felony charge and was brought into the courtroom by three Adams County Sheriff's bailiffs. When he sat, he immediately began chatting with a female inmate, who also was in the courtroom for an appearance.
He was talking incessantly to anyone within earshot, then asked his attorney, public defender John Citro, if he could talk to him. Citro said they would talk privately in a moment, but he had multiple clients appearing before Brenner during that session.
"I need to talk to you, because I might get rid of your ass," Priest told Citro.
Citro again told Priest he would get to him shortly so they could speak in private. That answer didn't satisfy him.
"I want to know what the f*ck is going on," Priest demanded as he stood up.
Bailiffs then removed him from the courtroom amid a stream of profanity.
Brenner asked Citro if he thought Priest would be composed enough for an appearance on Monday, and Citro asked for another day.
Priest will be back before Brenner at 1:30 p.m. Tuesday, June 7.
In addition to the felony, Priest is also charged with one count of reckless conduct, a Class A misdemeanor. He is accused of acting recklessly for standing in the 2300 block of State on June 1 and impeding traffic, causing vehicles to swerve to miss hitting him during a busy time of the day for traffic in that area (approximately 5:45 p.m.).
Priest also is charged with two counts of disorderly conduct, a Class C misdemeanor. He is accused of obstructing traffic on June 1 and entering the street while not being in a crosswalk in such an unreasonable manner as to alarm or disturb Margaret Rouse and provoke a breach of the peace. He also is charged with putting his hands down his underwear and manipulating his genitals while standing in the street and along the sidewalk in front of his residence at 2309 State, as passersby could see him.
Priest also faces a charge of disorderly conduct, another Class C misdemeanor. He is accused of standing naked outside on the porch of his residence in such a manner that it alarmed or disturbed Cristine Kerker, as well as yelling at traffic on State Street as it passed by.
The Class A misdemeanor is punishable for up to 364 days in jail and as much as a $2,500 fine. Each Class C misdemeanor charge is punishable for a minimum of two days in jail or 30 hours of public service, and up to 30 days in jail. He could be fined $1,500.
Brenner set Priest's bond at $5,000 on the Class A misdemeanor and $2,000 for the Class C misdemeanors.
During last Thursday's court appearance, Brenner gave Priest a list of rules he needed to follow on the heels of his first series of charges including:
Must appear for all court appearances.
Not violate the laws of this state or any jurisdiction or any ordinance.
Must abide by the terms of a previously ordered order of protection.
Must turn over any firearms or dangerous weapons he has to the Adams County Sheriff's Office.
Have no contact and no communication with either Rouse or Harper.
Not possess or consume alcohol or enter any establishment for which the primary purpose is the sale of alcohol.
Not consume or possess illegal drugs or substances.
Submit to random urinalysis every seven days.
It appears Priest may have already violated one of those conditions.
Miss Clipping Out Stories to Save for Later?
Click the Purchase Story button below to order a print of this story. We will print it for you on matte photo paper to keep forever.