Jones frustrated that five people facing robbery charges in teen's death can't be charged with first-degree murder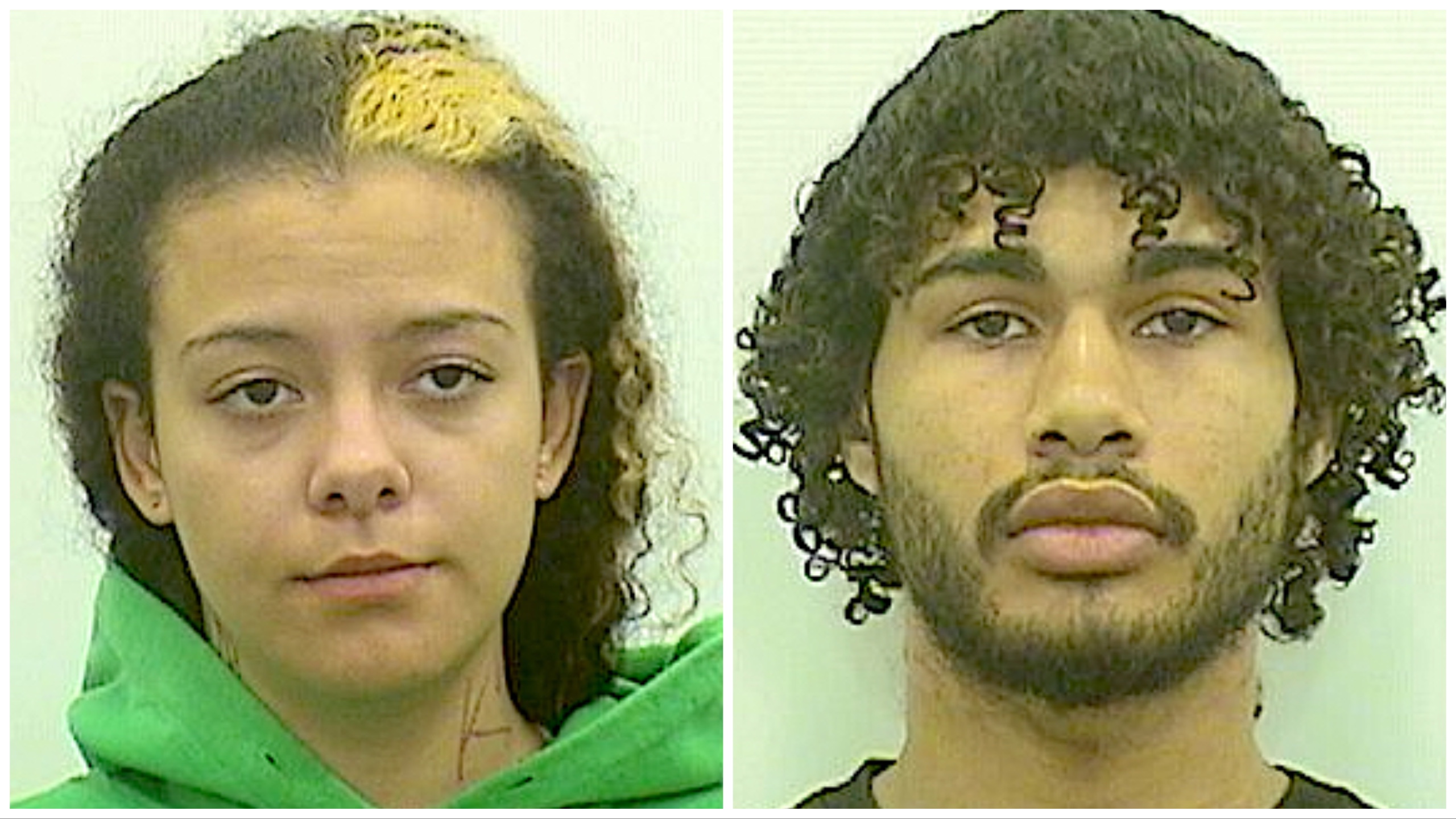 QUINCY — Five arrests have been made in connection with the October shooting death of a teenage girl in October.
However, none of the people arrests have been charged with her death, and Assistant State's Attorney Josh Jones is frustrated because of changes in Illinois law that prevents him from making those charges.
"(Assistant State's Attorney Laura) Keck and I spent the morning explaining to a grieving mother and a grieving father why, at this point, none of (the five people arrested) could be charged with murder," Jones said. "That's difficult for them to understand, and it's the result of a legislature not listening to the people who are actively involved in the administration of justice and instead listening to people whose goal is to get people out of trouble."
Tristian L. Johnson, 23, of Quincy and Fallon M. Gillum, 20, of Quincy were arrested on warrants for conspiracy to commit armed robbery, a Class 1 felony, and conspiracy to commit robbery, a Class 3 felony. Both are lodged in the Adams County Jail.
Johnson, represented by Chief Public Defender Todd Nelson, made his first appearance in Adams County Circuit Court on Monday afternoon before Judge Mark Vincent. He was wearing a black T-shirt and Pokemon pajama bottoms. Both Johnson and Gillum will be in court on Tuesday for a status hearing.
Three Quincy juveniles also were arrested on warrants for conspiracy to commit armed robbery and conspiracy to commit robbery. They were lodged in the Adams County Juvenile Detention Center.
Quincy Police Chief Adam Yates was asked if the people were arrested on the robbery charges also were involved in the circumstances surrounding Mackenzie Bullard's death.
"That's certainly not anything I'd be able to address right now," he said. "The investigation is still active, and (detectives are) still collecting evidence and witness statements and looking at different things. Unfortunately, that's something I won't be able to address right at this time."
Jones also couldn't provide details about the case, but he said a change in felony murder laws three years ago now prevents him from filing murder charges.
"The person who causes the death has to be a participant in the felony," Jones explained. "If somebody's committing an armed robbery, and the victim of the armed robbery shoots back and kills someone … three years ago, a person who caused (another) person to shoot by committing the armed robbery would be responsible for the death morally and legally because their actions caused the homicide.
"Now under the law, we can't charge anybody with a death in that circumstance. If somebody commits an armed robbery and the victim shoots the person who's trying to attack him, and he misses and kills an innocent third party or somebody else, now nobody's responsible for that."
Jones said the Illinois legislature, which voted to change the law, did not listen to people who are actively involved in the "day-to-day administration of justice" or consult with anyone who's actively involved in prosecution cases."
"We have multiple individuals who but for their actions, a 16-year-old girl would still be alive," Jones said. "Three years ago, every last one of them would have been charged with felony murder, and that would have been a fair and just result. There is no question in anybody's mind that their actions directly led to this 16-year-old girl's death.
"We're charging them with everything we can think we charge them with. … There aren't any other charges that we can file on them, because the Illinois legislature tied our hands."
Neither the Adams County Coroner's Office nor the Quincy Police Department are releasing the victim's name. However, Muddy River News has confirmed the victim was Bullard, 16, a student in the Quincy School District.
Yates said more arrests are anticipated.
A press release from the Quincy Police Department said QPD detectives, along with law enforcement partners at the Adams County Sheriff's Office and the Illinois State Police, made the arrests related to the investigation of Bullard's death.
The Quincy/Adams County 911 Center received a call of suspicious circumstances in the 400 block of Gardner Park Drive at 4:15 a.m. Oct. 11. About that same time, another call came in from the 400 block of Scenic Drive reporting someone had been shot. When officers arrived on scene, a female victim was found dead inside a residence.
Detectives sent evidence days later to the Illinois State Police Crime Lab in Springfield along with requests for forensic analysis. Several electronic devices also were collected. Digital data, once extracted from a device, will be analyzed by detectives to identify any evidence possibly related
to this case.
Anyone with information about this crime who has not yet reached out is asked to call the Quincy Police Department at 217-228-4470, visit the Quincy Police Department website at quincypolicedepartment.com/contact, or submit a tip through Quincy Regional Crimestoppers.
Publisher J. Robert Gough also contributed to this story.
EDITOR'S NOTE: Johnson's name was incorrect in a previous version of this story.
Miss Clipping Out Stories to Save for Later?
Click the Purchase Story button below to order a print of this story. We will print it for you on matte photo paper to keep forever.