Judge denies continuance, sets Feb. 14 as start of trial for former nightclub owner who allegedly assaulted QU student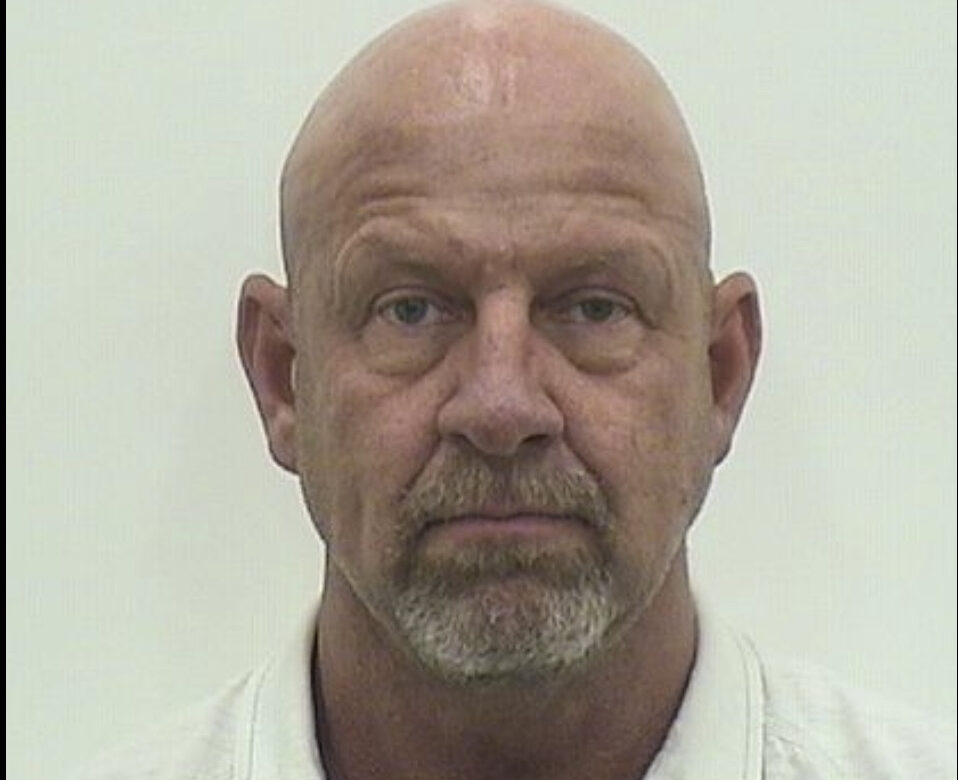 QUINCY — Judge Mark Vincent denied a request for a continuance in the case of the former owner of a Quincy nightclub accused of assaulting a Quincy University student in April 2021. He then set Feb. 14 as the start of what is expected to be a four-day trial.
Steven Homan appeared in Adams County Circuit Court on Tuesday afternoon with attorney Benedict Song before Vincent.
Assistant State's Attorney Josh Jones opened the hearing by telling Vincent he was prepared for a trial to begin in February.
"A couple of months ago, we discussed whether or not it would go in February because we had multiple other trials (scheduled) for February," Jones said. "But several of those have come off (the jury trial docket), so February is a good month for us."
Song filed a motion to continue on Jan. 27. He explained Tuesday that Scott Rosenblum, the lead attorney, had a trial scheduled for Feb. 13 in federal court. Rosenblum has represented rapper Nelly and former St. Louis Rams football stars Marshall Faulk and Leonard Little.
Vincent recently was substituted in the case for Amy Lannerd. She took a new job late last year as a justice in the Fourth Appellate Judicial Court.
He noted, "The case is pretty old." However, he added that when he looked at the case history, he said the first trial date was not set until September 2022. He said he generally would not give a continuance, but under the circumstances, he would allow a "final" continuance.
Jones corrected Vincent, saying the case originally was on the January 2022 trial docket. It was moved to trial dockets in March and July. It then was set in September for the February 2023 docket.
Vincent apologized and denied Song's motion.
"That does change some things," he said. "If this has been set for trial, especially more than once, I would be dis-inclined to grant a continuance."
Vincent then addressed a motion in limine filed by Song on Dec. 2. This motion typically is sent by an attorney requesting the judge rule on certain testimony to be included or excluded before a case begins.
Vincent granted requests that the state be precluded from eliciting or mentioning:
Any evidence of prior contact between Homan and the police, including arrests that did not result in convictions.
Any prior convictions of Homan, unless the defendant testifies.
Any alleged acts of criminal conduct that are not alleged in the criminal information, specifically any claim that Homan willfully allowed underage patrons into his establishment.
Vouching for the credibility of any witnesses or expressing a personal opinion regarding Homan's guilt.
Any argument that attempts to shift the burden of proof to Homan, such as arguing that Homan had an opportunity to prove his innocence by taking a test or making a statement.
Homan's failure to testify or present evidence.
However, Vincent denied Song's request to prevent statements made by Alexandria Keck, Emily Gower, Charles Callier and Daniela Mancilla that he claims are unsubstantiated, speculative or inflammatory.
"Without the actual statements themselves, I understand why the state is not really in a position to (address them) one way or the other unless you have specific statements," Vincent said.
Vincent also denied Song's request to prevent the state from arguing or asking the defendant or his witnesses to comment on the truthfulness of other witnesses.
"Until those witnesses testify, I shouldn't be prevented from asking them particular questions until we hear what they say," Jones said.
Once Vincent selected the Tuesday, Feb. 14 trial date, Jones suggested three or four alternates be selected for the 12-person jury.
"I would anticipate the trial lasting the rest of the week. I would anticipate at least some difficulty picking a jury," Jones said. "There's been extensive media coverage in the case. Normally we would do two alternates. We can always revisit that, but I would anticipate probably asking for three or four just depending on how difficult it is get a jury."
Vincent said 60 potential jurors would be brought in, and he would seek to have three alternates.
"If we're having an issue and feel like we need a fourth (alternate), we can adjust and add," Vincent said.
Homan was charged April 14, 2021 after a Quincy Police Department investigation of an April 4 incident at the Barn nightclub, 711 S. Front. Jazzpher Evans, a former Quincy University student from Shorewood, Ill., alleges she was attacked by Homan.
A charging document filed in Adams County Circuit Court alleges Homan "knowingly made physical contact of an insulting or provoking nature" with Evans. It also alleges Homan placed his arm around Evans' neck and "drug her for 20 seconds."
Homan turned himself into police on April 15. His bail was set at $25,000. He was released after posting $2,500.
Evans, a native of Shorewood, Ill., left Quincy University, where she was a member of the women's basketball team. She now attends the University of Alaska-Anchorage, where she has started 13 of the Seawolves' 19 games and is the third-leading scorer on the women's basketball team. Alaska-Anchorage has one game scheduled during the week of the trial — a home game against Saint Martin's on Thursday, Feb. 16.
Miss Clipping Out Stories to Save for Later?
Click the Purchase Story button below to order a print of this story. We will print it for you on matte photo paper to keep forever.