Judge pushes trial back to January for Quincy man facing aggravated battery charges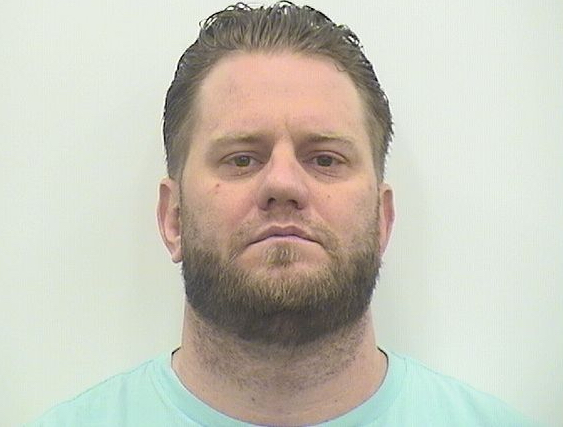 QUINCY — The trial for a Quincy man who allegedly hit a man in the head in January outside a Quincy bar, causing him to be sent to Blessing Hospital, was pushed back to the January 2024 court docket.
Judge Tad Brenner made it clear Tuesday morning he doesn't want the trial delayed any more.
Bryan Paden, 40, appeared with attorney Nick Rober in Adams County Circuit Court. He has been charged with two counts of aggravated battery, both Class 3 felonies. Those charges typically have a sentencing range between two and five years in the Illinois Department of Corrections.
However, Paden is eligible for extended term sentencing. Any person convicted of a felony, after already being convicted of a same or greater class of felony within a 10-year period, is extended term eligible. Paden previously received a five-year sentence in the DOC for delivery of meth in 2011. He received a 7½-year sentence in the DOC for possession of meth in 2017.
Paden could receive between two and 10 years in the DOC if he's found guilty.
The incident occurred at the Harrison Pub, 1701 Harrison, in the early morning hours on Jan. 29. The Quincy Police Department officers and Adams County EMS personnel found an unconscious male lying on the ground outside of Harrison Pub. The unconscious male, later to be identified as Jason Summers, 40, of Quincy, was transported to Blessing Hospital by ambulance and later placed in a medically induced coma in the intensive care unit.
Detectives with the Quincy Police Department determined the next day there had been a disturbance between Paden and Summers. Paden and multiple other subjects fled the scene immediately after the disturbance. Paden, however, turned himself in to the Quincy Police Department on Feb. 2.
The case had been scheduled for the October jury docket. However, Assistant State's Attorney Josh Jones told Brenner during Tuesday's hearing that he had talked with Rober about moving the trial to the January docket.
Jones said Rober had questions about discovery. Rober also asked for records from a Missouri rehabilitation center, but Jones said he's been unable to acquire them through a general subpoena of the grand jury — which indicted Paden on Feb. 9.
"The rehabilitation center told us they were not going to comply with the grand jury (subpoena), so I'm honestly not sure what to do at that point," Jones said. "They're obviously not in my control, so there's nothing I can do about that.
"They've asked for the January docket. At that point, the case would be a year old. As long as it goes to trial in January, and Mr. Rober understands I can't agree to any other continuance beyond that date, I'm fine with that."
"The court would probably be very disinclined to grant any continuance of trial," Brenner said.
Rober told Brenner that Paden has a medical procedure scheduled for Dec. 19, which also led to the request for the January docket.
"We certainly understand that the court is inclined to make that a firm docket for purposes of a trial," Rober said.
A status hearing is set for Dec. 12, and a pre-trial hearing is scheduled for Dec. 29. The trial is expected to be heard by a jury beginning Jan. 2 before Judge Robert Adrian.
Miss Clipping Out Stories to Save for Later?
Click the Purchase Story button below to order a print of this story. We will print it for you on matte photo paper to keep forever.