Judge removes cases involving threats by Yohn, possession of thumb drives in jail from March jury docket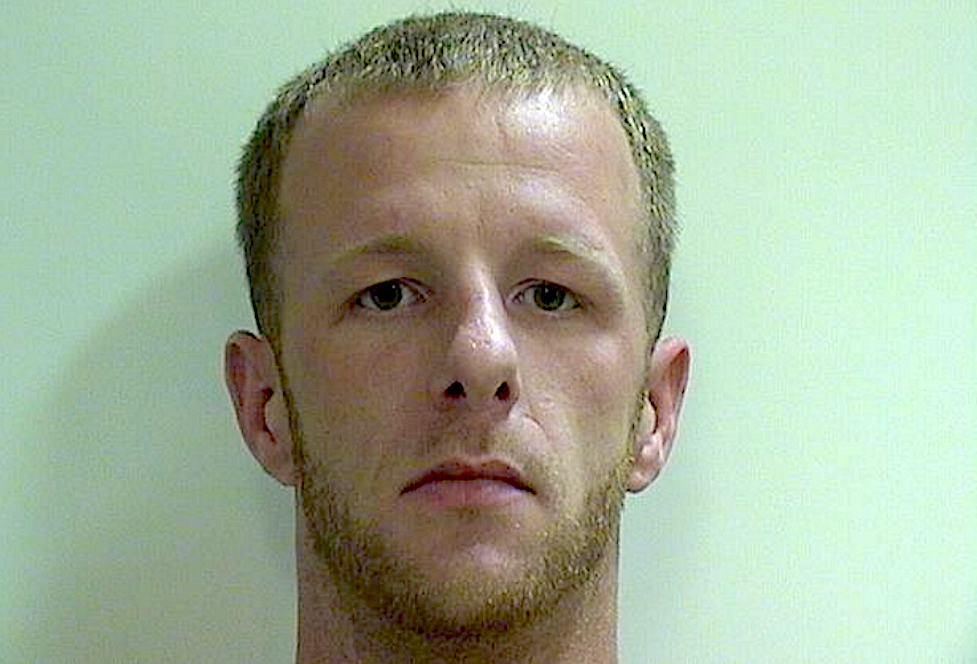 QUINCY — During a surprisingly short hearing Tuesday afternoon in Adams County Circuit Court, Judge Tad Brenner granted Public Defender Todd Nelson's motion to remove two cases against a Springfield man from the March jury docket.
Against objections from Bradley Yohn, 35, Brenner removed a case involving a Class 3 felony charge from Oct. 14 for allegedly threatening to kill a correctional officer in the Adams County Jail. He also removed a case from Nov. 15 in which Yohn was charged with three counts of possessing contraband in a penal institution, all Class 1 felonies, as well as a Class 3 felony for communicating with a witness.
When Yohn appeared in court Dec. 13 on these two cases, he was frustrated with Nelson, who had asked Brenner to continue the cases and strike them from the January docket because of issues obtaining a video from the Adams County Jail. Yohn objected, saying he didn't want to delay the trial.
Yohn then told Brenner at a Jan. 4 hearing that he wanted Nelson to remain his attorney, but he also said, "I'd just like for (Nelson) to take my rights into consideration."
Judge Robert Adrian then withdrew Yohn's motion to go pro se and put the two cases on the March 13 jury docket.
Yohn filed a Jan. 9 motion for disclosure of additional discovery and a motion to reconsider the court's order. Nelson filed a motion the next day to strike Yohn's pro se motions, saying, "When a defendant is represented by counsel, he generally has no authority to file pro se motions, and the court shall not consider them."
Brenner granted Nelson's motions to strike on Jan. 17. Yohn was escorted from the courtroom that day by bailiffs after complaining he had been "assaulted" in the Adams County Jail.
Undeterred, Yohn filed another motion on Jan. 30 to reconsider the motion for disclosure of additional discovery and a motion to reconsider the court's order.
"The defendant was rushed out of the courtroom so as to keep anyone from hearing his logical reasoning and explanation for the request of such an order to be placed," Yohn wrote. He also claimed he was assaulted again by deputies.
Brenner began Tuesday's hearing by noting Yohn's pro se motion from Jan. 30.
"Mr. Nelson, are you adopting that motion to be considered?" Brenner asked. Nelson said no.
"Are these cases ready to proceed on to trial?" Brenner asked.
"Your honor, they're not," Nelson replied. "I'm asking to remove the cases from the jury docket and set them for status on March 21. … I know that is not Mr. Yohn's desire, but as his counsel, I believe that this is in his best interest. There are some very good reasons that I am making that request."
Brenner then confirmed Nelson's request to set the cases for a status review of March 21.
"Your honor, if I may, I would like to object to that," Yohn said.
Brenner ignored Yohn's request and asked Assistant State's Attorney Todd Eyler if he objected to the removal of the cases from the March docket. Eyler said no.
Yohn tried again. "Your honor, if I may," he said politely. Brenner ignored him again.
About 10 seconds later, Yohn said, "Your honor, may I please address the court?"
"You need to go through your attorney," Brenner replied.
"I've tried. He's not doing what I requested," Yohn said. "This is a simplistic case. This is a case which shows prejudice and bias by certain persons in my other cases. This case … shall be heard immediately. It does not take an enduring process to formulate a defense."
Yohn also complained that no court reporter was in the courtroom, claiming "we're not officially on the record." Brenner explained that a court reporter was appearing remotely.
"She is in a different location," the judge said. "I see her on my screen right now. She has been with me all day long, taking down every case."
Brenner then ended the hearing, which lasted less than four minutes. As Yohn was escorted from the courtroom, he said he would be contacting the ARDC (Attorney Registration and Disciplinary Commission).
Yohn is defending himself in another against charges of home invasion, aggravated kidnapping, aggravated vehicular hijacking and aggravated criminal sexual assault with a weapon. He allegedly committed the crimes on Nov. 9, 2021, at Christina "Tina" Schmitt's home. Yohn could be sentenced to serve between six and 30 years in the Illinois Department of Corrections if he's found guilty of any Class X felony.
Miss Clipping Out Stories to Save for Later?
Click the Purchase Story button below to order a print of this story. We will print it for you on matte photo paper to keep forever.